PDF is a great format for distribution and sharing of files, you can open it, print it, even copy text from it, but the major downside, of course, is that you can't edit PDF files easily and freely once it's been created. In this case, a free PDF Editor for Mac is extremely useful as it allows you to edit and re-master PDF documents. Here we have rounded up several best free PDF Editor for mac that everyone should try, you can choose the one fits your needs from the list according to information covered in the following parts.
All-in-One Mac PDF Editor and Manager
Edit PDFs: crop, add text/shape, sign, comment, annotate, underline, strikethrough, etc
Convert native PDF to 13 formats (Word, PowerPoint, Keynote, Pages, ePub, etc.)
Create PDF from Word, PowerPoint, ePub, CHM, etc.
Merge and split PDFs
Encrypt and decrypt PDFs
Compress PDFs
Extract image from PDFs

Free Download
Part 1. Best Free PDF Editor for Mac---Desktop Freeware
Foxit Reader for Mac
Foxit Reader for Mac is a free PDF editor for mac, fast and lightweight. PDF users may be quite familiar with Foxit, the leading PDF software developer to offer PDF solutions. With Foxit PDF Reader for mac, users can view, highlight, add bookmarks & comments,search and protect PDFs for free. Even, you can convert PDF to cPDF with this free PDF Editor for mac.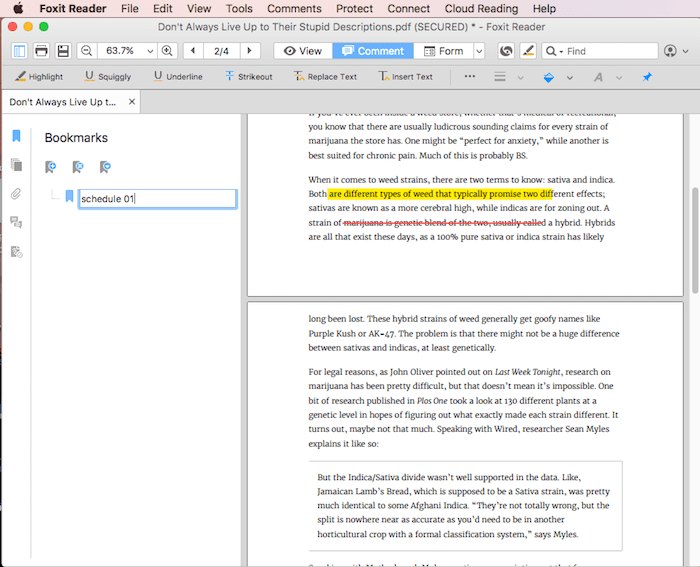 Preview
Your Mac comes with Preview, which is adequate for reading and managing PDF files, even doing some editing: It's basically a limited PDF editor on mac for free, and there's no download required! But if you've run the gamut (no pun intended) with what you can do with Preview, you're probably in need of something a bit more sophisticated.
With Preview, you can zoom, split, merge PDFs, add highlights and notes, rotate, add bookmark, protect PDF, and export to other editable formats.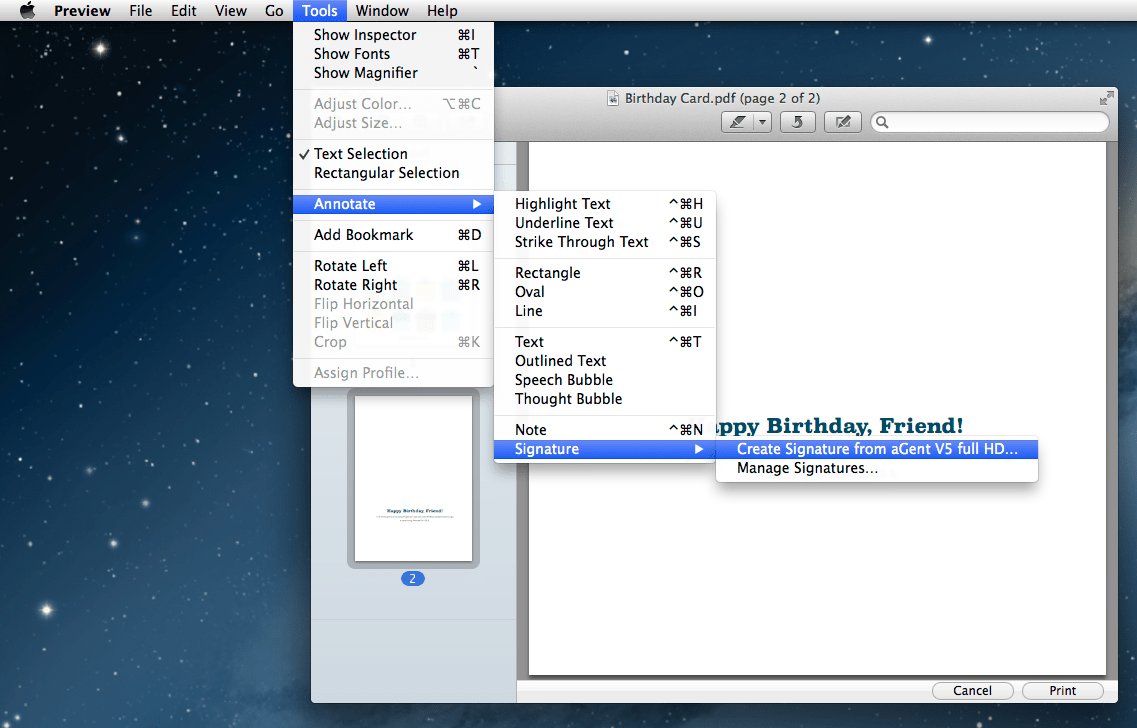 Skim
Skim is a PDF reader and note-taker for OS X. Most of the major features you need are covered by Skim including: adding and editing notes, highlighting important text, making snapshots for easy reference and navigation using table of contents or thumbnails, with visual history.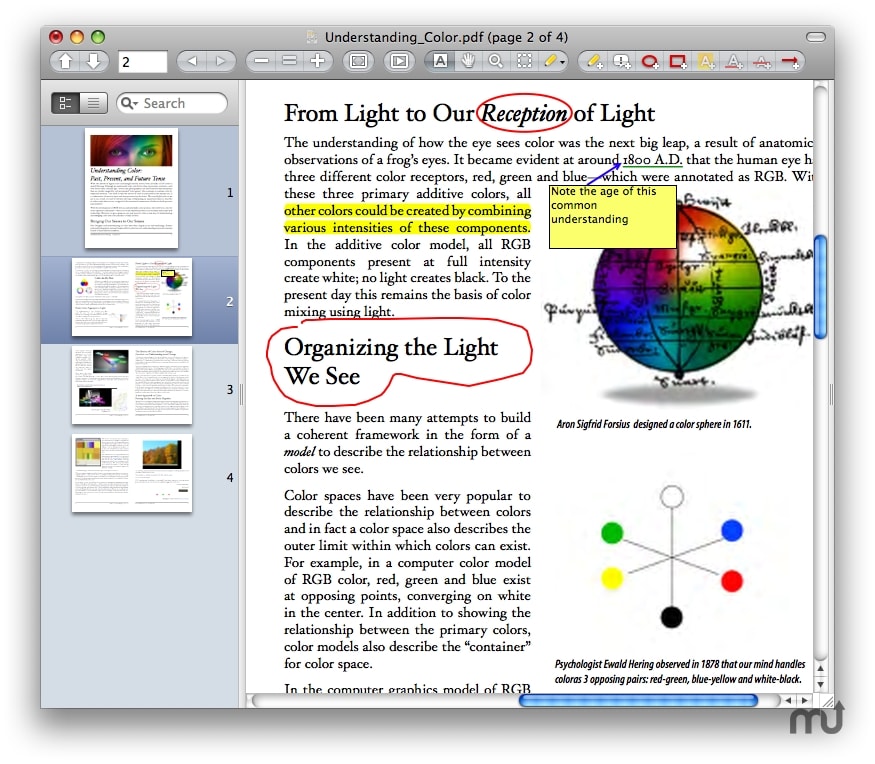 Part 2. Best Free PDF Editor for Mac---Web-based Service
PDFescape
PDFescape is an online PDF reader and editor. You are also allowed to create fillable pdf forms, protect pdf files with this free service. All you need to use is a JavaScript enabled web browser.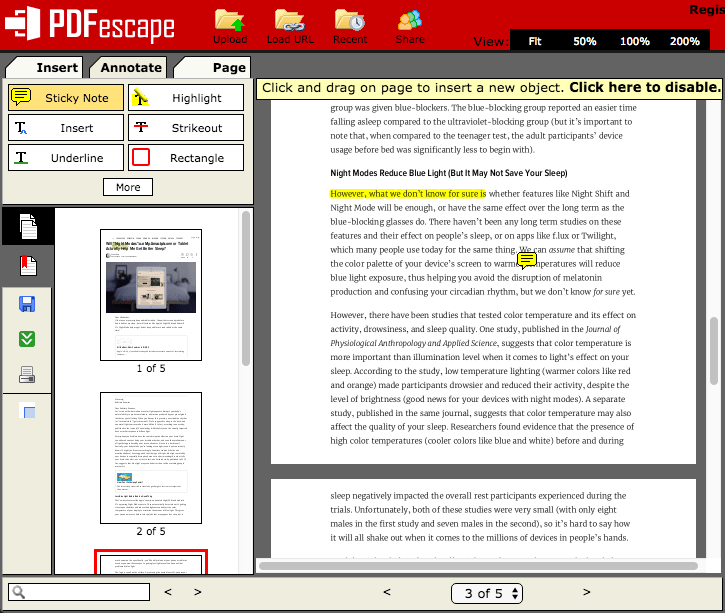 PDF Filler
PDF Filler is another web-based free PDF Editor for mac and Windows users to manipulate PDF online. It supports multiple ways to upload PDF files into its server for free editing, such as URL, Dropbox, Google Drive, OneDrive. Users are allowed to view, highlight, sign, add images, search PDF for free.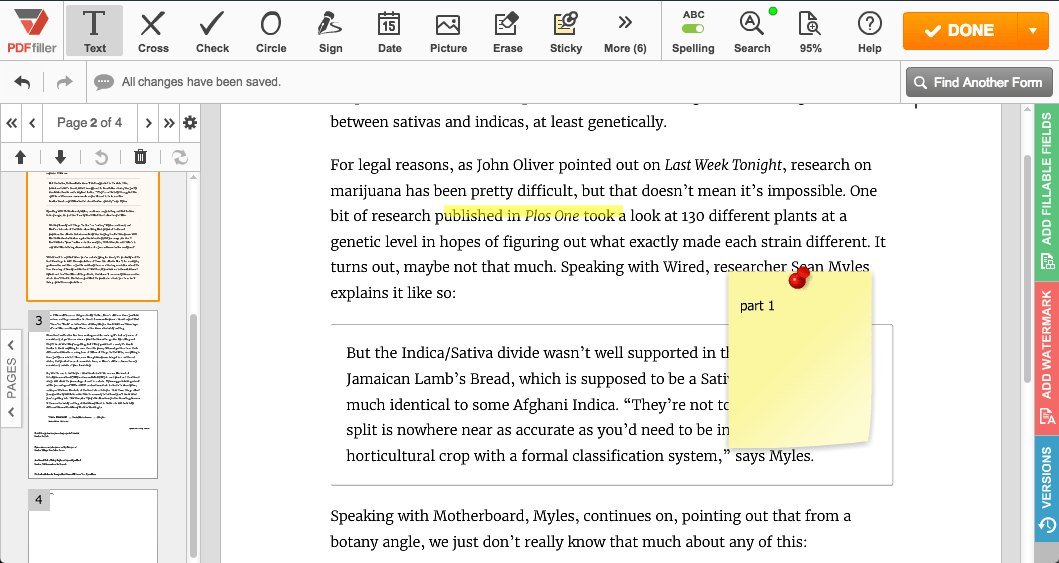 PDF Buddy
PDF Buddy is another online site that allows users to edit and manipulate PDF files. Features include the ability to add text, to annotate, to insert images and signatures, even split and merge PDF files.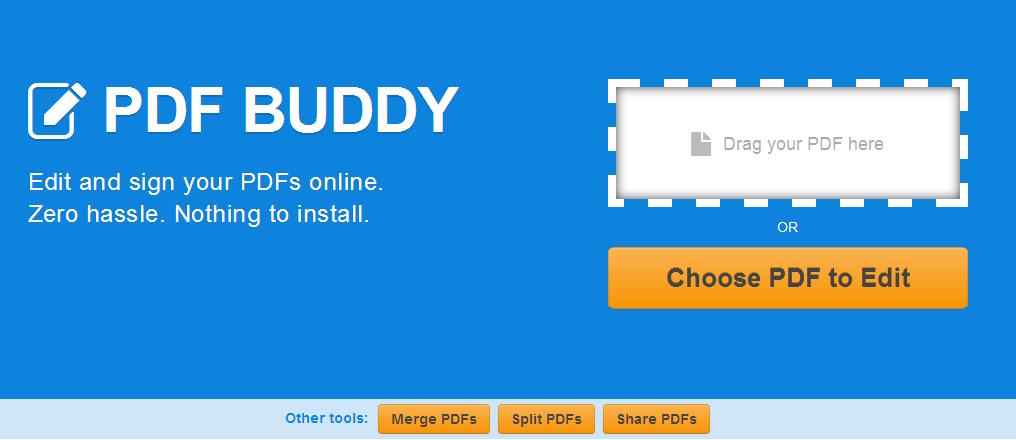 Notes: Also, you can use Jotform to edit PDF online if you need extra recommendation. Online PDF Editor is easy to use, just follow the user-friendly interface to edit your PDFs. You are not recommended to upload complicate and confidential PDFs for editing.
Part 3. Things You Need to Know about Free PDF Editor for Mac
Although we have listed the best free PDF editors for Mac, they may fall short of PDF users' expectation in one way or another. Free PDF editor for Mac is able to finish the basic work and costs free, but it has some nonnegligible drawbacks. Check the following reasons that why you should ditch the free PDF editor for Mac and seek out a new solution on how to edit pdf.
Some free PDF editors for Mac are not powerful enough, so you have no ways to open the PDF files in big size.
When you try to handle the PDF files in some free tools, you may find the handwriting is blur and bewildering.
Some free Mac PDF editors are not fluid, thus the screen might get stuck.
For all I know, free online PDF editors are not particularly safe, you may have the opportunity to encounter the virus and receive junk mails.
Part 4. Extended: Best PDF Editor for Mac
Of course, when it comes to professional Mac PDF Editor for mac, the best-known tool is Adobe Acrobat, and no wonder: Adobe Systems created the PDF standard. However, Acrobat is not so affordable for many PDF users, and not all of its features needed to be frequently used. But since PDF is an open format, other Adobe alternatives which are considerably cheaper also allow you to edit PDF files.
Cisdem PDFMaster for Mac
Cisdem PDFMaster comes with a full set of tools you need to edit, convert and manage PDF files on Mac as easy as in a Word processor. It basically meets all your needs to process a PDF on mac. By simply dragging and dropping PDF files, you can manage single or multiple PDF files at the same time, which makes the PDF editing and management highly efficient and extremely easy.
Main Features of Cisdem PDFMaster
Basic PDF Editing features: crop, add text or shape; annotate, comment, highlight, sign, etc.;
Convert PDF to 13 formats: Word, PowerPoint, Keynote, Pages, ePub, HTML, RTFD, Text and Image;
Create PDF from Word, PowerPoint, ePub, HTML, CHM, Image and so on;
Merge and split PDFs;
Compress PDFs;
Encrypt PDFs;
Decrypt PDFs;
Extract image from PDFs;
Support batch process PDFs;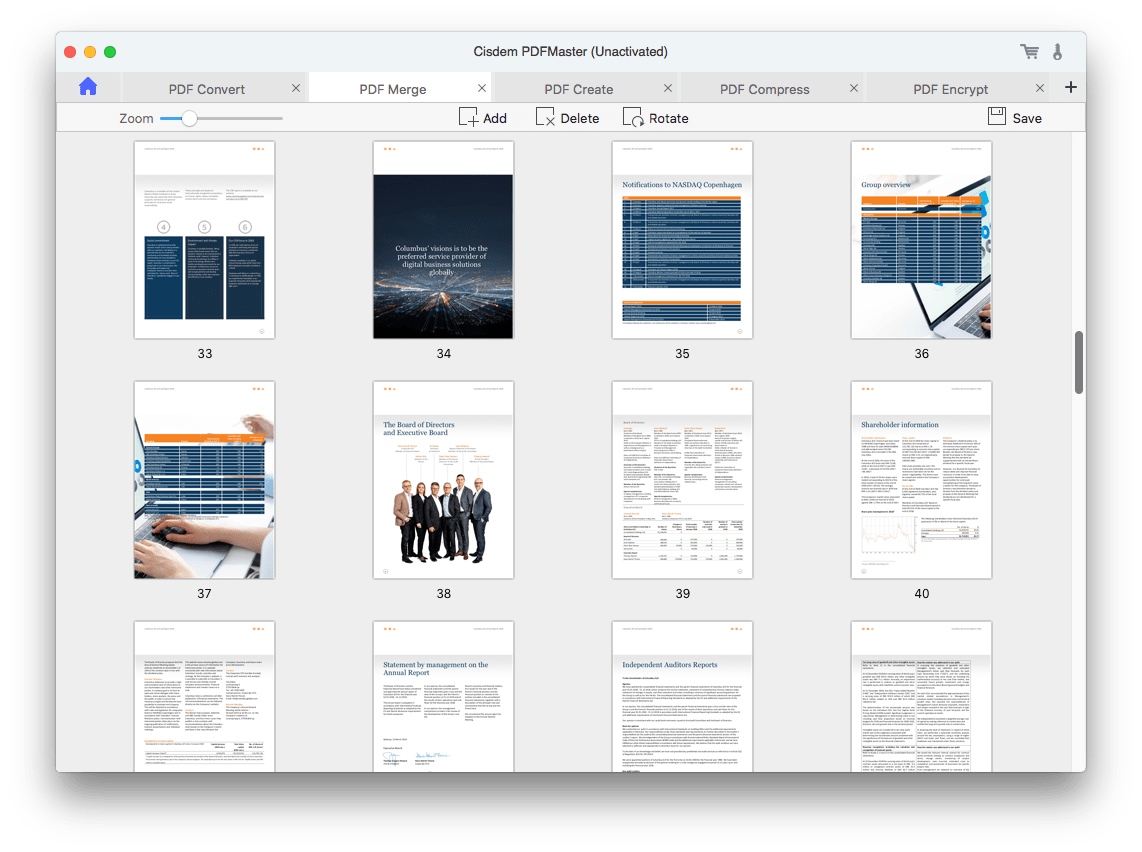 Free Download​
Choose Your Best PDF Editor for Mac
Final Words
Free PDF editor for mac is a real work, but when taking performance and security into consideration, they may disappoint you. If you need some of the additional features that come with the product and/or have a business operation that handles a lot of PDF documents, paid PDF Editor for Mac is the best choice. What did you go with? Let me know in the comments.

Rosa Reyes


Rosa has worked in Mac software industry for more than eight years. She believes that the purpose of software is to make life better and work more productively. In addition to writing, Rosa is also an avid runner.