With a universal recognition toward PDF format, lots of information and files are presented and shared in PDF format. However, due to the editing limitations of PDFs and varied intentions on creating documents(e.g.HTML files for building website, CHM files for learning courses, EPUB for reading.), there are a great part of files do not start up in PDF. At this time, a PDF creator comes in handy when you need to make a PDF report or presentation with information collected from resources in different formats(Word ,PowerPoint, EPUB, Text, RTFD, HTML, CHM, Image), or want to read files on multiple devices.
In this article, the best PDF Creator for mac will be listed in detail, and an objective comparison will be made for users to choose the best PDF Creator for Mac 2021.
The Best PDF Creator for Mac: Create PDF from Virtually Any Document
A PDF Creator for Mac is designed to create PDF files from documents in formats, including but not limited to Word, PowerPoint, EPUB, Text, RTFD, HTML,CHM, and Image. In other words, it can convert Webpage to PDF, CHM to PDF, Word to PDF, Image to PDF…… with data intact and original formatting nicely maintained.
According to PDF users'comments in different digital communities, we noticed that profound attention were paid to following aspects when they were choosing a Mac PDF Creator:
Easy to Use;
Support File Types As Many As Possible;
Small Size of the Creator Itself;
Fast Operation
Affordable;
Extended Features.
So, here we pick up the best PDF Creator for Mac by taking these concerns into consideration.
Cisdem PDFMaster for Mac: Create PDF from Virtually Any Documents
Cisdem PDFMaster for Mac is a "full-featured" mac PDF Converter. Its two-way conversion allows users to convert any PDF to 15+ formats files, also enables users to create PDF from 10+ formats (EPUB, Word, PowerPoint, RTFD, CHM, Text, HTML, Image,etc). The PDF conversion will highly preserve the original file quality. It supports batch conversion, users who want to create PDF from different document types can even merge all these files into single one PDF, with PDF security added and PDF size or quality customized.
Main Featuers of PDFMaster for Mac:
Create PDF from Microsoft Office files, ePub, HTML, CHM, RTFD, TXT, Image with original file quality retained;
Users are allowed to encrypt and compress PDF when creating PDFs with this program;
Convert any PDF (native and scanned) and images into Microsoft Office files, ePub, RTFD, Text, HTML, and Image (JPEG, PNG, TIFF, GIF, BMP), with original file quality maintained;
Support batch and partial conversion;
Convert encrypted PDF;
Extra features: edit, convert, compress, merge, split, encrypt and decrypt, OCR and compare PDFs
How to Use the Best PDF Creator for Mac?
Download and install Cisdem PDFMaster to your Mac.
Free Download
Go to PDF Create, drag and drop documents to Cisdem.
Turn the "Merge" feature ON if you want to combine imported files into one PDF. Click "Create" to create PDF from imported files.
4 Alternative Best PDF Creator for Mac
#1 Mac Preview
Preview is the image viewer and PDF viewer coming with OS X system. Though it doesn't support too many file types that we frequently use, it is a comprehensive tool to manage PDFs and Images, like splitting, merging,protecting, unlocking, editing, saving as other formats…… The principal reason I recommend Preview here can be concluded as, it is free and highly accessible, it is powerful to manage PDFs though feature limited as a PDF Creator.
Anyway, Preview supports Word, PowerPoint, Image(BMP,GIF,PNG,TIF,etc), you can open files in these formats with Preview, then go to File>Export>Choose PDF as the output format.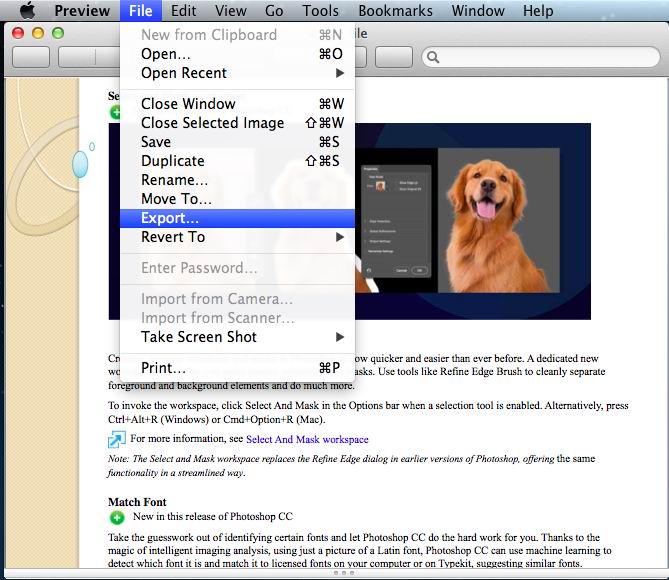 #2 iStonsft PDF Creator for Mac
iStonsoft PDF Creator for Mac lets its users smoothly create PDF out of several text and image file types including images, DOCX, TXT, MOBI, PRC. In my test it failed to keep the format of some complex Word documents.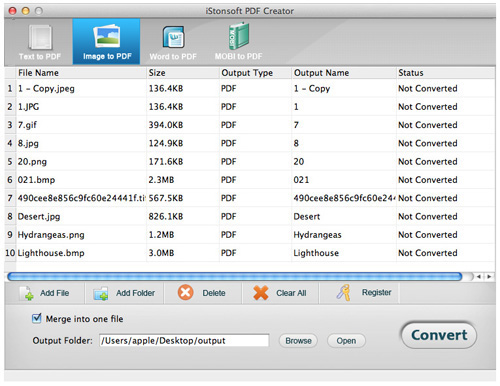 #3 Online PDF-Converter
Online PDF-Creator offers free service to implement an array PDF tasks like creating PDFs out from Word, Excel, Powerpoint, Publisher, OpenOffice, Images, XPS, PDF, editing PDFs, merging PDFs,unlocking PDFs , you are also allowed to set preferences when managing PDF with online PDF Converter, e.g compression,protection, layout, header/footer……Though it has a good output result than most of the online sites, like all of the online site is has a maximum file size limit which is 50 MB, also all files together must not exceed 100 MB. For those who need to create PDF files on a daily basis, it would not be the best option.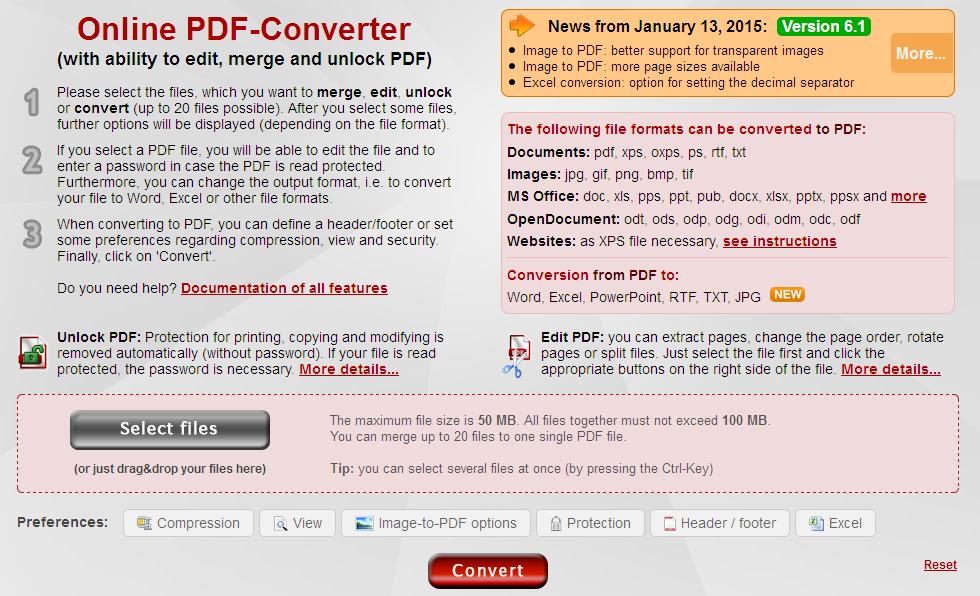 #4 Coolmuster PDF Creator Pro
Coolmuster PDF Creator Pro for mac enables users to create PDF from multiple popular file formats, including Microsoft Word, Text, ePub, HTML, CHM, MOBI, and Image. It supports batch conversion, even enables users to merge the files into single one PDF with one click.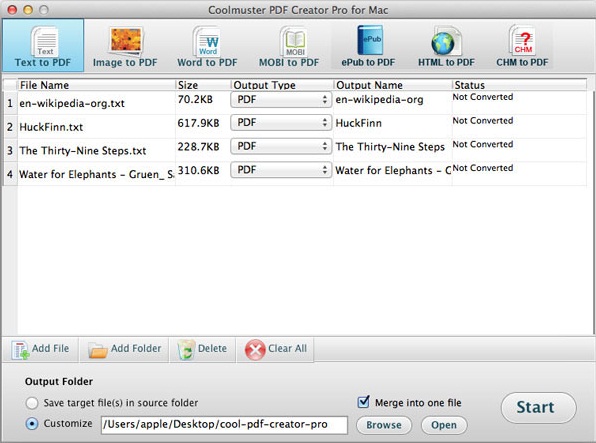 Comparison of Top 5 Mac PDF Creators
As you can see in the table, Cisdem PDF Creator tops the other 4 tools in following aspects:
Much easier to use.
Support more commonly used files format.
Better conversion outcome
More Affordable
More features to customize the conversion.
Do these reasons make sense that Cisdem PDFMaster is the best PDF Creator for Mac?