The use of PDF files is becoming increasingly prevalent among public, and the main reason is that they are pretty much universal and allow you to share documents between platforms and programs without having compatibility problems. So you have to install a PDF Reader on your device. How to choose a great PDF reader? What are the best PDF readers for Mac, Windows and Android? Here we will show you everything people need to know about the best PDF reader.
Is Adobe PDF Reader the Unique and Best PDF Reader for All?
When it comes to PDF Reader, people immediately think of Adobe Acrobat. But many of us don't regard it as important any more. We are fickle in affection? No! There are many shortcomings of Adobe Acrobat and it's not irreplaceable.
Adobe Acrobat Reader only owns the basic function, if you need advanced features, you have to pay $299 or more for the Adobe Acrobat Document Cloud. It is too terrible for general users to cost such lots of money for a piece of software.
Users start complaining Adobe Reader, since it is heavy and slow to having a long series of security flaws. Therefore, Adobe Reader had improved its speed and security, still not enough.
Adobe Reader permits you to fill out forms in PDF, but you can't change any existing text or formatting. That sounds bad, isn't it? You are inconvenient to save rough drafts of documents or work collaboratively with others.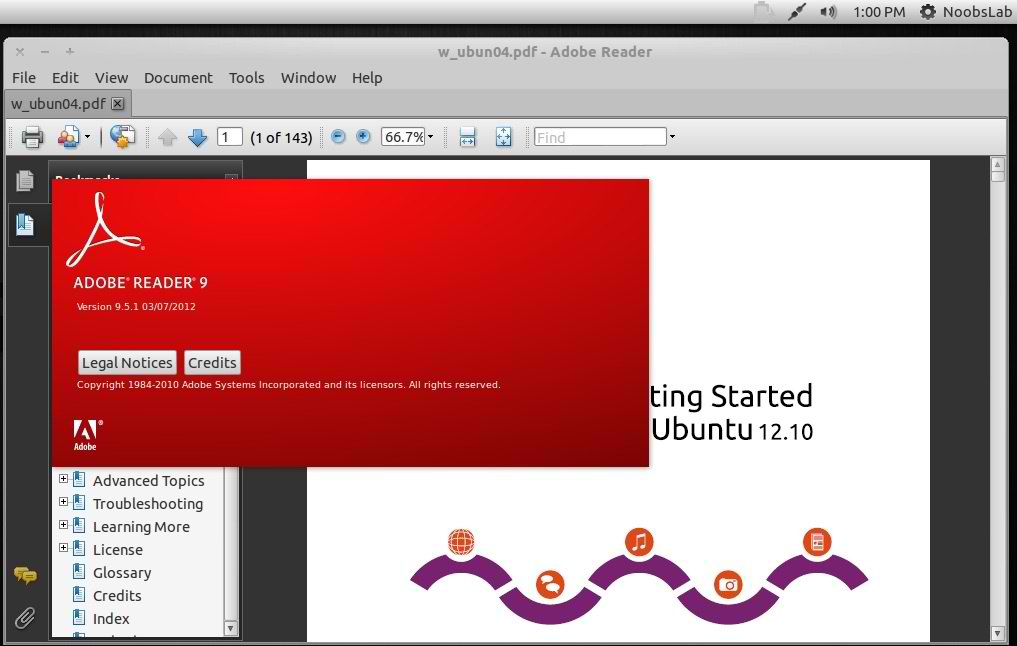 How to Pick the Best PDF Reader?
Perhaps you are puzzled with that what kind of PDF reader you should choose. Now, let me remove your doubts. Just have a look at this part, I will list some features of a great PDF reader:
A nice PDF reader should constantly being updated, active and keep up with the times. As we all know the old fashion will be eliminated sooner or later.
Different PDF readers may suit for different devices, you'd better take care of their system requirements.
It can open PDF file rapidly in batch without losing original layouts and elements.
You are able to export or print your PDF file from this PDF reader.
In addition to viewing PDF file, it can also let you read other documents at the same time, like XPS, Visio, DOC, WPS, etc.
It allows you to convert PDF file to other formats, such as Text, JPEG, PNG and so on.
A mass-based PDF reader must have numerous reviews. Typically focus on its negative feedback and consider whether you can accept it or not.
My Treasure: Best PDF Reader for Mac
Cisdem Document Reader is a professional and versatile PDF reader for Mac users. This best PDF reader for Mac helps you open and read multiple PDF files synchronously and switch between them swimmingly. Beyond that, it provides you full functions for PDF editing on Mac when you need better reading experience, such as Page, Bookmarks, Zoom, Rotate, Search, etc.

Free Download
More Detailed Features of DocumentReader for Mac:
Easily open WPD, WPS, XPS, OXPS, VISIO, DjVu, PDF and Winmail.dat files at the same time on Mac.
Support extracting images, print and convert the documents into JPEG, PNG, TIFF, BMP, GIF, PDF, RTFD, Text.
Keyword Search function assists you to find exact words in a moment.
Accurately present the original text style, images, graphics, hyperlinks, layout and formats.
Run quickly, never be froze and never bring virus to your Mac.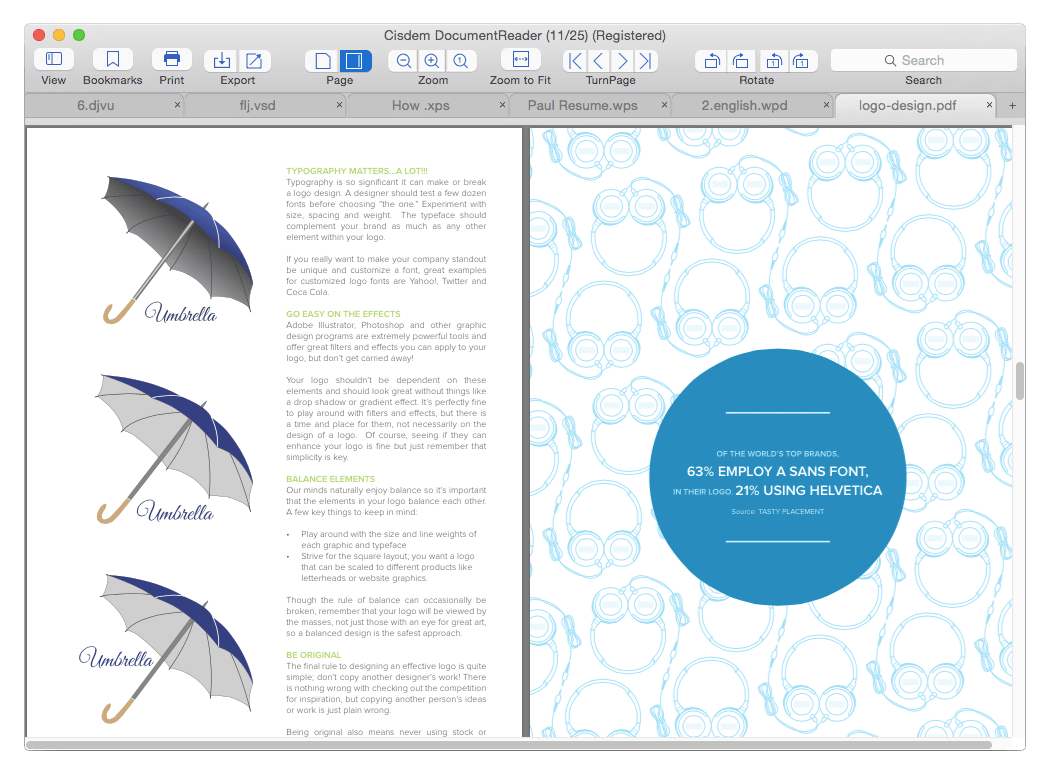 What is the Best PDF Reader for Windows?
Nitro PDF Reader offers some rosy features, as well as a slick interface. It's an excellent options for those Windows users seeking for both document reading and creating. You can edit, collaborate, review, share, sign PDF files with Nitro and also can create PDF files from over 300 different formats. Check out the key points below to learn more in-depth features of Nitro PDF Reader for Windows.
Let you make notes, edit and reader PDF files without difficulty.
Allow you to create a document and share it with digital signature in Windows.
Convert files from Microsoft Word and other formats to PDF, convert PDF files to text, and extract images from PDF files.
Run with navigation panes, including Comments, Output, Pages, Bookmarks, Signatures, and Attachments.
Automatically create a clearly accessible group of shortcuts to the tools you use most continually.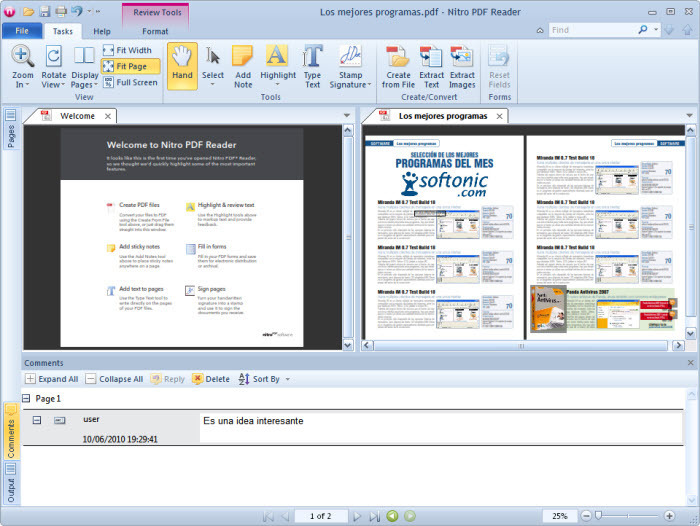 Best PDF Reader for Android
One of the most famous PDF readers and editors for Android in the Google Play Store is ezPDF Reader. When you viewing a PDF file with ezPDF Reader on Android, you can make all sorts of annotations, like adding text, drawing, commenting, creating shapes and so on. But the controls are not intuitive enough, you have to click on an undo button or reply on an eraser for some options.
Fill out PDF forms, annotate and view each PDF how you want to on Android.
Support scanned and text based PDF files, including JPEG2000 and JBIG2 compression.
Plays multimedia files, animated GIF, zipped PNG files embedded into PDF.
The practical tool to add text in text box, view bookmarks, support hyperlinks, offer thumbnail image view...
Open Standard Password-protected PDF.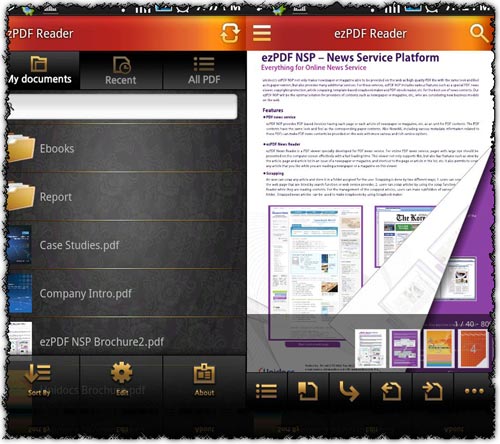 PDF Reader vs. Browser
In fact, browsers can assist you to view PDF files. You can use Chrome PDF reader, Firefox PDF reader, or Safari PDF reader? They are both available and helpful. Then when compared PDF reader program and browser, which one is better for us to open PDF file? Just check the following table:
Which one you take more fancy to?
It seems PDF reader program better by one tally. But that's only my own opinion. What about yours? If you have any other knowledge and contents about the best PDF reader, please feel free to share them in comment.

Connie has been writing for Mac productivity and utility apps since 2009. Each review and solution is based on her practical tests, she is aways energetic and trustworthy in this field.