How do I open a .wps file on my iMac? My friend is always sending me her minutes from a meeting for me to correct - if necessary..... this time she used MSworks ..... -From computing.net
If you receive a WPS file on your Mac, how will you open it? A worthwhile method to try is making a backup copy and changing the extension to .doc or .txt. In this case, you might open WPS files on Mac. If not, what would you do? I think using a document reader Mac which allows you to view WPS files is the most convenient way. In this guide, I will show you what is WPS file and how to open WPS file on Mac with a document reader Mac.
What is WPS File?
In addition to representing Wi-Fi Protected Setup, WPS is also a file extension. It is created by Microsoft Works Word Processor and very similar to the DOC format. WPS file contains thoroughly formatted text images, clipart and tables. A C++ library exists, which is called libwps allowing reading and writing of WPS documents.
How to Open WPS File on Mac?
When it comes to how to open WPS file on Mac, we must have the aid of Cisdem Document Reader. It is an excellent and easy-to-use file opener and document reader, which helps users to read many files types such as DjVu, WPD, WPS, XPS, VISIO, PDF on it at the same time rather than installing many other file readers on your Mac. Surely, if there are some users have other demand, such as saving WPD, WPS, XPS, or VISIO as PDF, PNG, TIFF, BMP, GIF, RTFD, Text, JPEG or print it, Cisdem Document Reader meet their requirements. The detailed steps of using it are as follows:
Step 1. Free download Cisdem Document Reader and launch it.
The most important thing you should do is downloading Cisdem Document Reader. DocumentReader provides a free trial for Mac users, only need to click the "Free Download" button blow or the hyperlink of "Download the free trial of Cisdem Document Reader Now!". Users are able to try it for free, then you can test its value before buying it.

Free Download
Step 2. Open your WPS files on Mac.
After launching DocumentReader on your Mac, double click WPS file, it will be opened without any fuss. So you can view specific contents of the file. See, it really is that simple.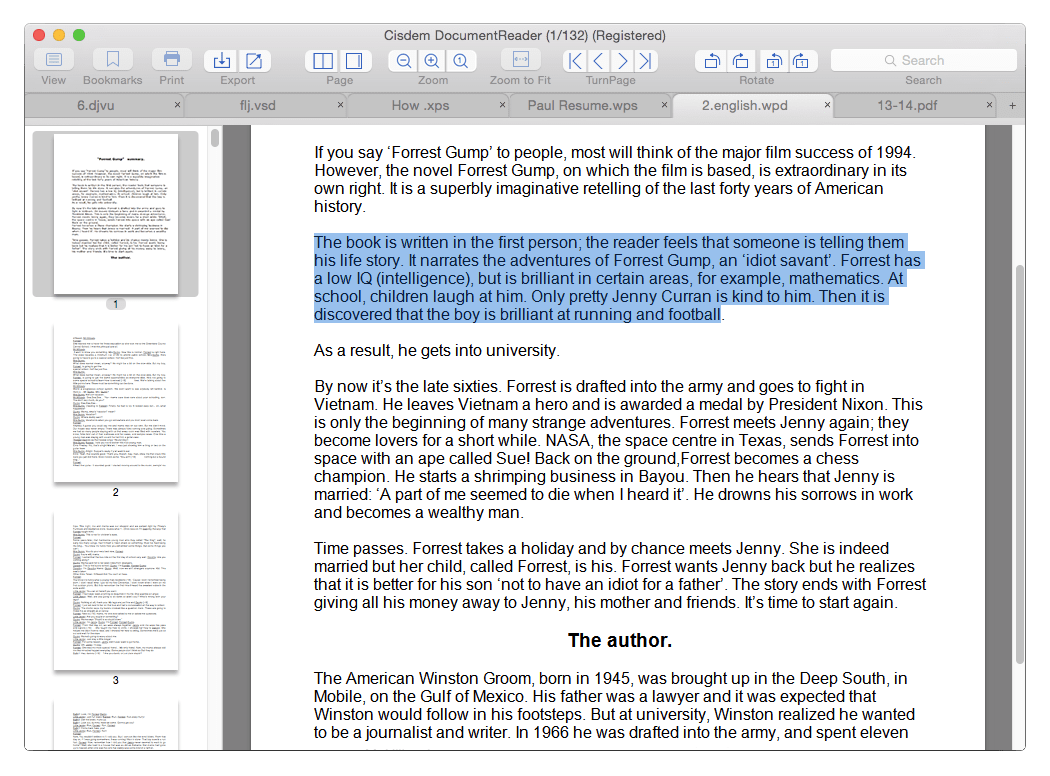 Tips:
Although Cisdem Document Reader is super easy-to-use, its features are far more than that.
You can batch open WPS files on Mac.
You can open DjVu, WPD, XPS, VISIO, and PDF files at the same time.
A customizable toolbar is its outstanding feature, including table of content, page thumbnail, searching pane, page navigation, zoom, rotate, save, etc. In addition, you can customize the toolbar as you like.
Keywords quick search function allows you to find word, character or phrase anywhere within the shortest time.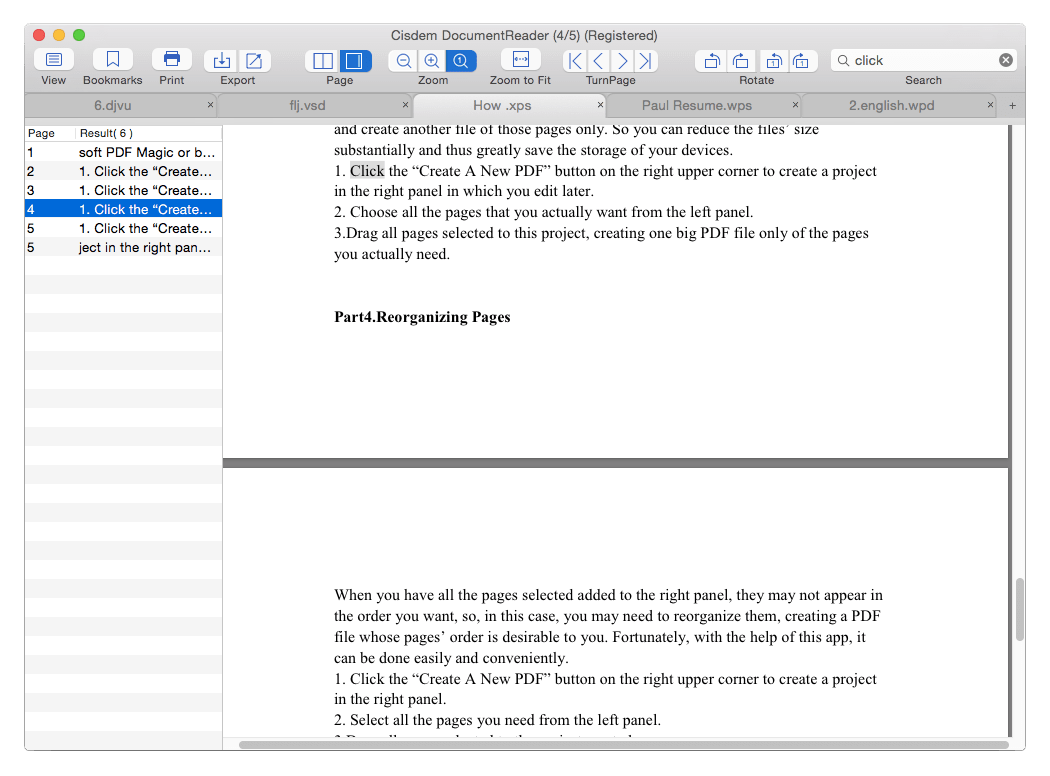 Step 3. If need, save your WPS file as other file format on Mac, including PDF, PNG, TIFF, BMP, GIF, RTFD, Text, JPEG or print it.
Some users may need to print their WPS files, don't worry, you can print your files directly by Cisdem Document Reader. Of course, the premise is that your computer has connected to printer. What's more, if you want to save your WPS files as PDF, PNG, TIFF, BMP, GIF, RTFD, Text, JPEG. Cisdem Document Reader also can help you to do that easily.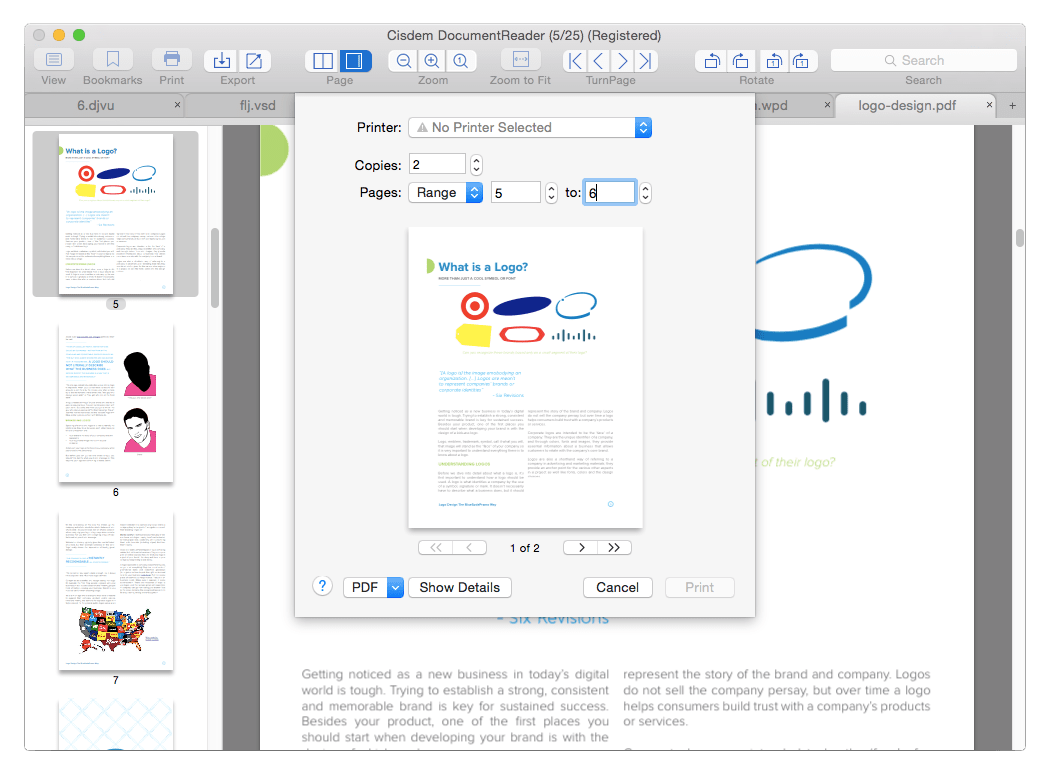 Megan Charles


Megan has an impressive deal of experience with Mac software and has the ability to explain tech stuff in a simplified, straightforward and easy to understand way.