Between times we get some Visio (VSD/VSDX/VDX) files on Mac and need to open them on our devices. However, these files can only be viewed in Windows system. One needs to get softwares like Visio viewer Mac to open vsd filse. Here, this article will recommend two methods for Mac users and also provides the details about how to open Visio (VSD/VSDX/VDX) files on Mac.
How Much Do You Know about Visio Files?
Microsoft Visio is an application falling under the Microsoft Office Suite of products which is used to view diagram and vector graphics. Visio was made by the Shapeware Corporation in 1992, and then Microsoft acquired it in 2000. Actually, VSD, VSDX, VDX are the formats included in Visio. Others like VST, VSS, VTX, VSX are seldom used. Here we will mainly introduce the most common ones and make clear what are they.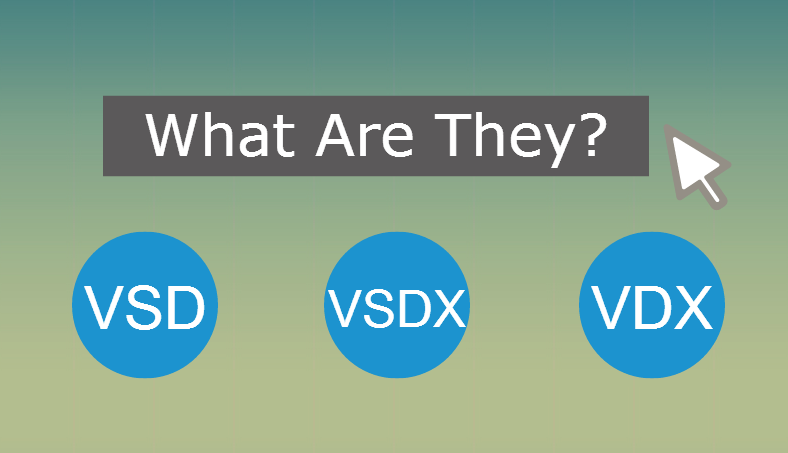 What's VSD file?
VSD is a file extension for a vector graphics file format used by MS Visio. MS Visio is vector-based software used to create diagrams and flowcharts. VSD stands for Visio Drawing.
What's VSDX file?
The VSDX file extension is associated with the MS Visio. A diagramming utility that is distributed with some editions of Microsoft Office suite for Microsoft Windows. The VSDX file stores diagram drawing in OPC/XML format compressed with ZIP compression. It was introduced in MS Visio 2013.
What's VDX file?
The VDX file extension has bearing on the Microsoft Windows operating system driver VMM32.VDX. The VMM32.VDX driver checks duplicate VDX files and switches other Windows drivers to protected mode.
Tip: Be careful not to rename the extension on VSD/VSDX/VDX files, or any other files. This will not change the file type. Only special conversion software can change a file from one file type to another.
The Most Effective Way to Open Visio (VSD/VSDX/VDX) Files on Mac
When it comes to the most effective way to open VSD/VSDX/VDX files on Mac, Cisdem Document Reader should be highly recommended. It is an amazing app that can open Visio file promptly on Mac, in addition to this format, other files types such as WPD, WPS, XPS, OXPS, PDF can be read as well. For more detailed information, I will introduce them in the following steps.
How to Open Visio (VSD/VSDX/VDX) files on Mac with Document Reader?
Step 1. Download and install the software
Click the icon below to download Cisdem Document Reader. And then simply install it by double clicking the installer.

Free Download
Step 2. Open VSD/VSDX/VDX files on your Mac
After running the software, you can directly open your VSD/VSDX/VDX files by adding them or drag & drop them into app. All of the contents will be displayed in front of you. Worth to mention, if you have other type of files, you can also view them by using Cisdem Document Reader at the same time.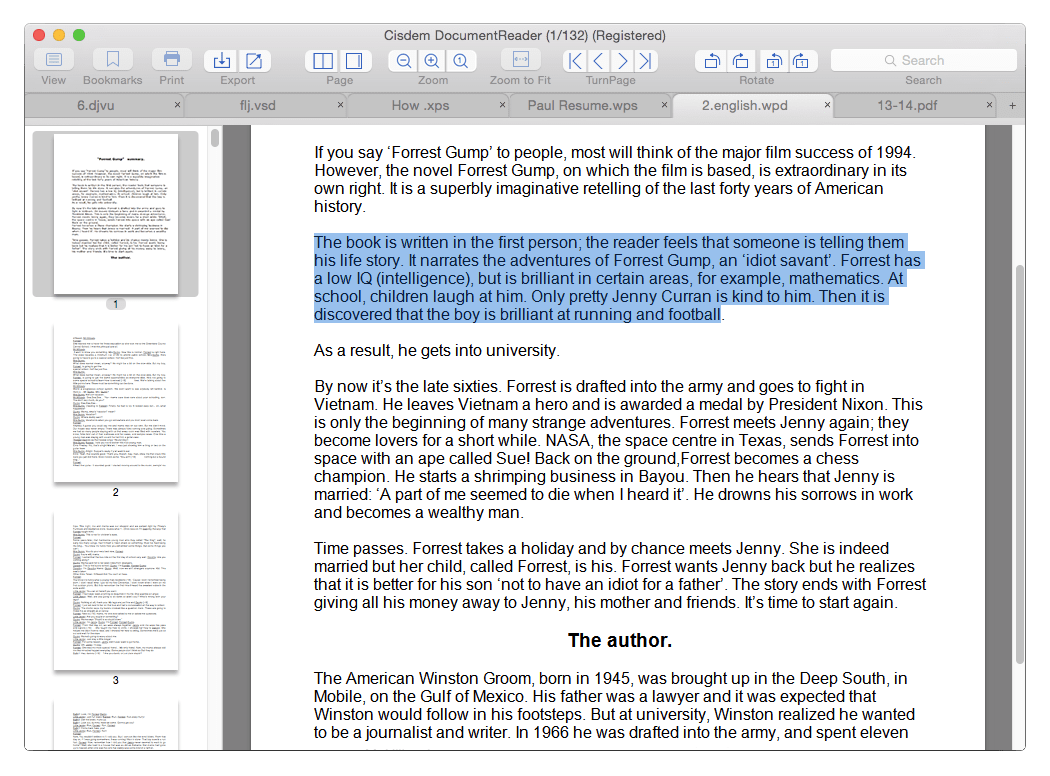 Some Tips of Cisdem Document Reader:
1. Customizable toolbar ensures you the smoothest reading experience.
Cisdem Document Reader can give you a fantastic reading experience using different viewing styles with toolbar consisting view mode, searching pane, page navigation, zoom, rotate, save, copy, etc. Also you can design the toolbar in the way you favor.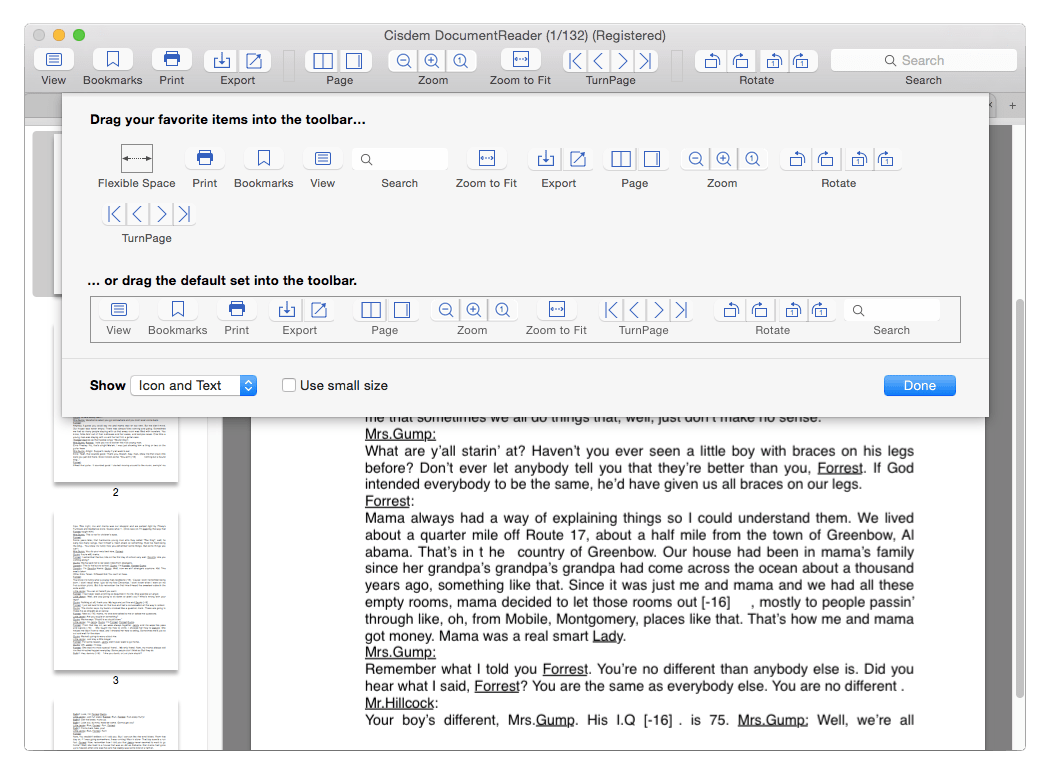 2. Keyword Search to quickly find a word, character, or phrase anywhere.
If you want to find a word, phrase, or a sentence in a big write up, it will cost you a lot of time. But if you use Keyword Search function, the action will be solved immediately.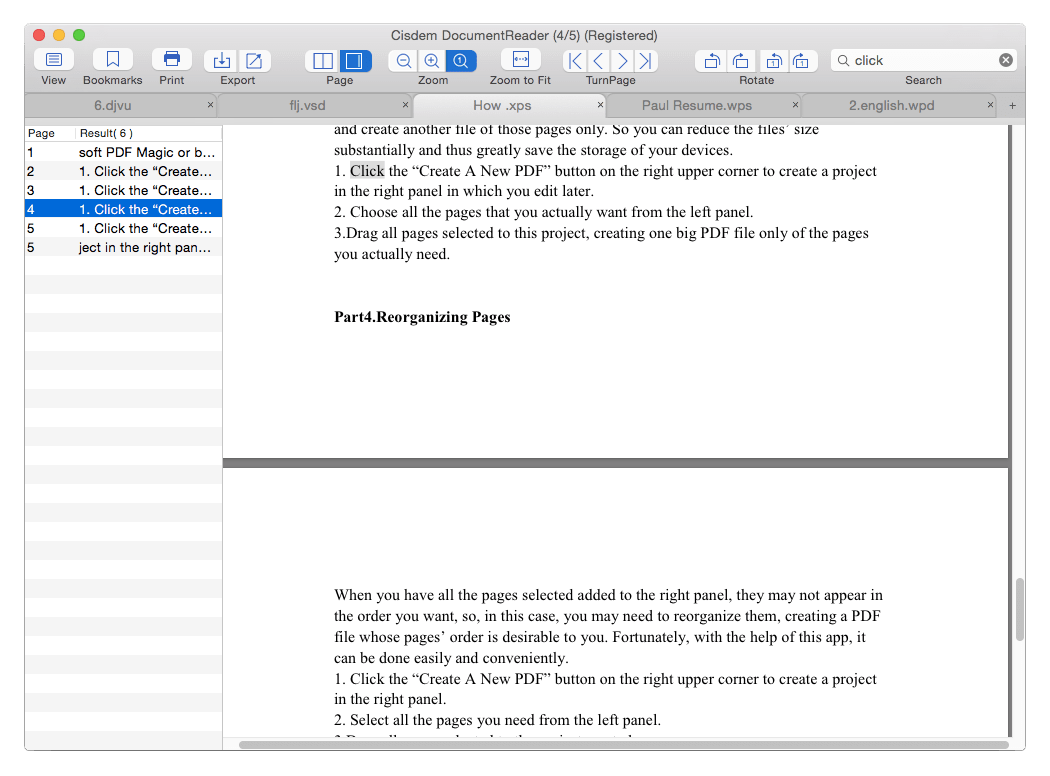 3. Print files or Convert WPD, WPS, XPS, VISIO files to PDF on Mac.
By using Cisdem Document Reader you can print the opened WPD, WPS, XPS, OXPS, VISIO, PDF files with one click or save them as an industry-standard PDF that can be opened and edited in any other PDF programs.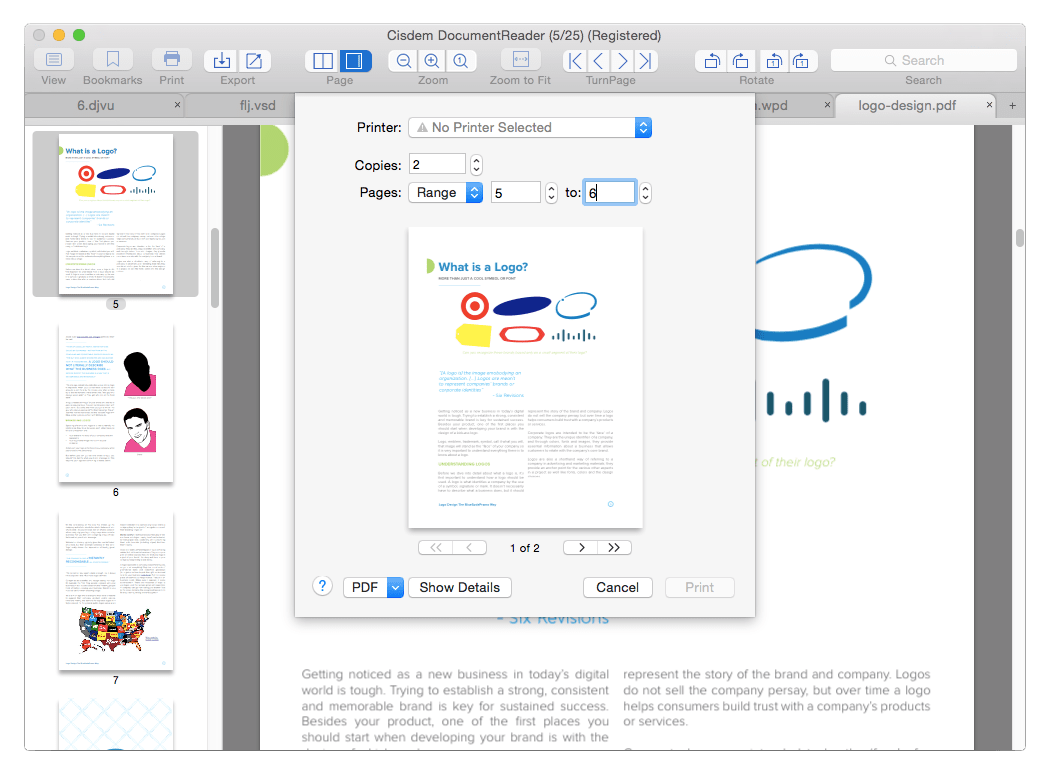 See Also: 6 Best Visio Viewer for Mac in 2019 (Online & Offline)
How to Open Visio (VSD/VSDX/VDX) Files on Mac with Chrome?
If you want to open VSD/VSDX/VDX files with Chrome, then there is no need for you to download any apps. Here is the site offered by Lucidchart to installed the extension.
It allows Chrome users to open VSD/VSDX/VDX files on their Mac, attached to their email, or posted on a website. Next, let's learn the steps:
1. Before adding the extension, click the Lucidchart icon on your toolbar and select "Choose file", or drag and drop your VSD/VSDX/VDX files onto the page.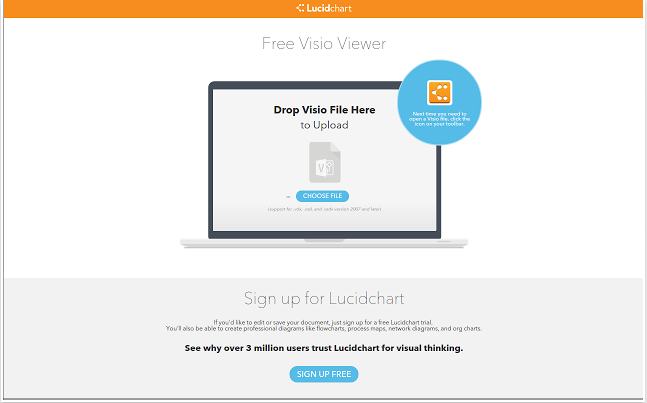 2. Open VSD/VSDX/VDX files from your email: Gmail and Google Apps users can view VSD/VSDX/VDX files attached to their emails by clicking the "Open in Lucidchart" button next to the file.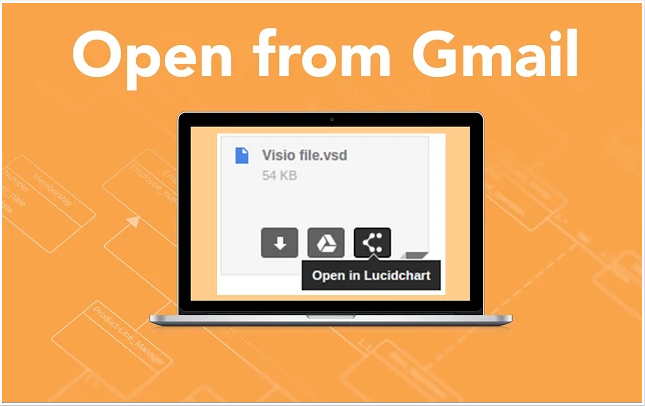 3. Open VSD/VSDX/VDX files from a website: Right-click the VSD/VSDX/VDX file hyperlink and select "Open in Lucidchart."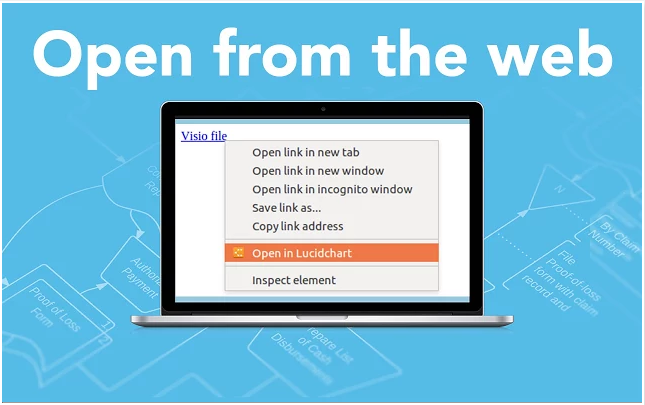 As a reliable author, I have to tell you that it is not the most recommended method. Because many users reflected the viewer does't work well, just few of them received help from it. In this case, the probability of failure will be higher, so why waste time on things beyond what you have mastered?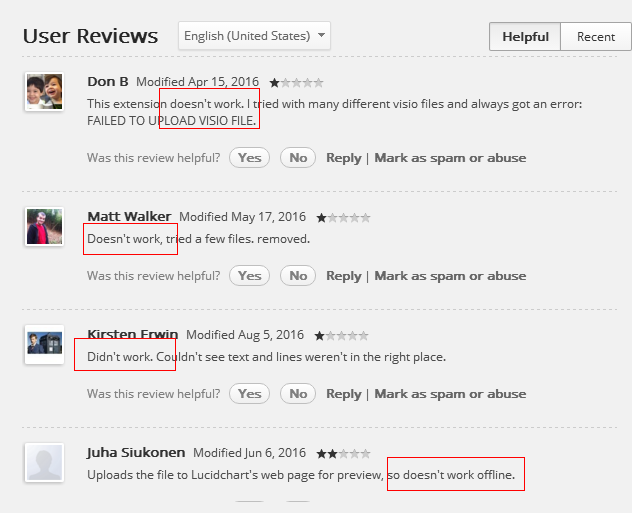 Conclusion
Under normal conditions, we can find a variety of ways to settle matters, but it is difficult for us to come up with the most suitable way. For the time being, it can be effortless since getting you an expert is always a right way out. Thus, what's your best choice on how to open VSD/VSDX/VDX files on Mac?