YouTube Live is a compelling method to reach the target audience, whether for new product launches, marketing, teaching courses, hosting seminars, etc. But YouTube can only archive live video for up to 12 hours. If it exceeds 12 hours, YouTube will save the first 12 hours at most. When live video lasts longer than 18 hours, it won't be automatically archived.
You can download YouTube live streams from the beginning for offline viewing. This article will explain how to do it with the helpful YouTube livestream downloader or recorder.
How to Download YouTube Live Stream after Its Over?
#1 Use a versatile app
Cisdem Video Converter is the best YouTube livestream downloader on the market. It can retrieve content (songs, movies, live streams, etc.) from 1000+ multimedia websites, and the original quality will be retained, be it 8k, 4k, 1080p, or others.
Impressive features of Cisdem YouTube stream downloader:
Download finished YouTube livestream, highlight clips, VODs, gaming, etc.
Download live video from YouTube, Twitter, Facebook, Twitch, and so on
Advanced accelerator to rip and save long videos fast
Convert YouTube live stream to MP4, MP3, MKV, AVI, iPhone, Android, etc., 300+ formats offered
Support batch processing of video download and conversion
Download a whole YouTube Playlist in one go.
Reduce live video size via x265 compression, and no quality loss
Quick edit toolbar to crop video, adjust video effects & brightness, add watermarks, etc.
Trim or clip YouTube live streams and merge them to make a highlight collection
Remove DVD CSS protection and extract the digital content from it
Work well with OS X 10.12 or later version; Windows 10/11
Steps to download YouTube live stream on Mac or Windows:
Step 1. Launch Cisdem Video Converter on your computer. Go to the third interface by clicking

at the top.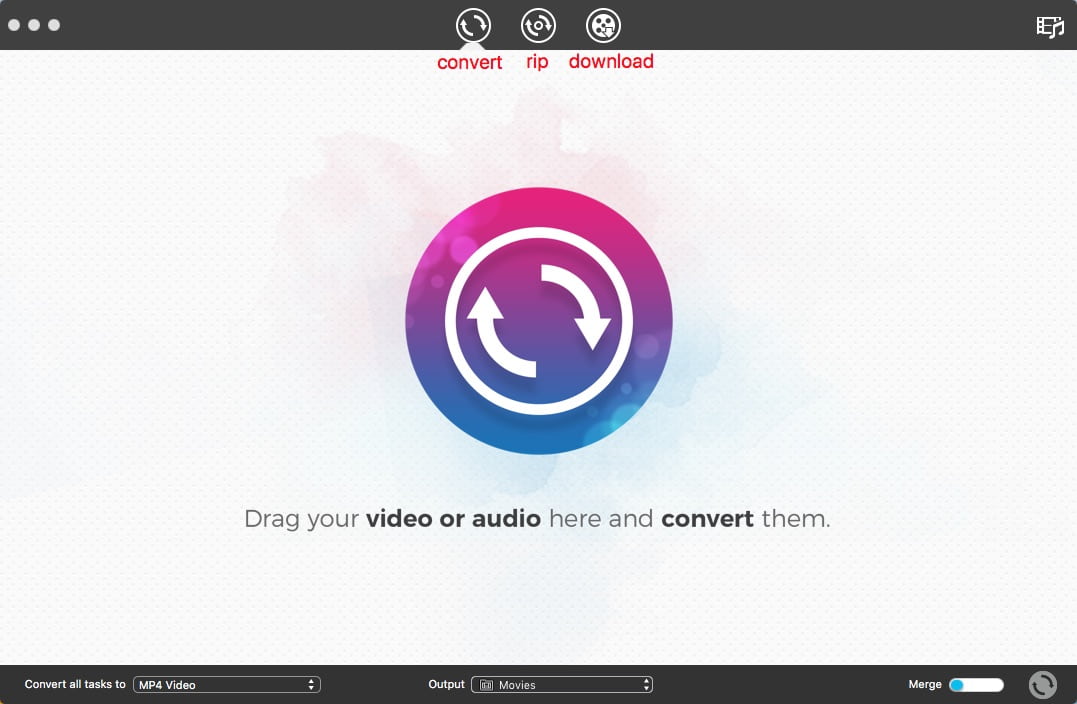 Step 2. Copy the link.
Find a YouTube live streamed video, and then copy its URL from address bar.
Step 3. Download YouTube live video to MP4
Go back to the Cisdem app, and paste the copied link into the text box at the bottom.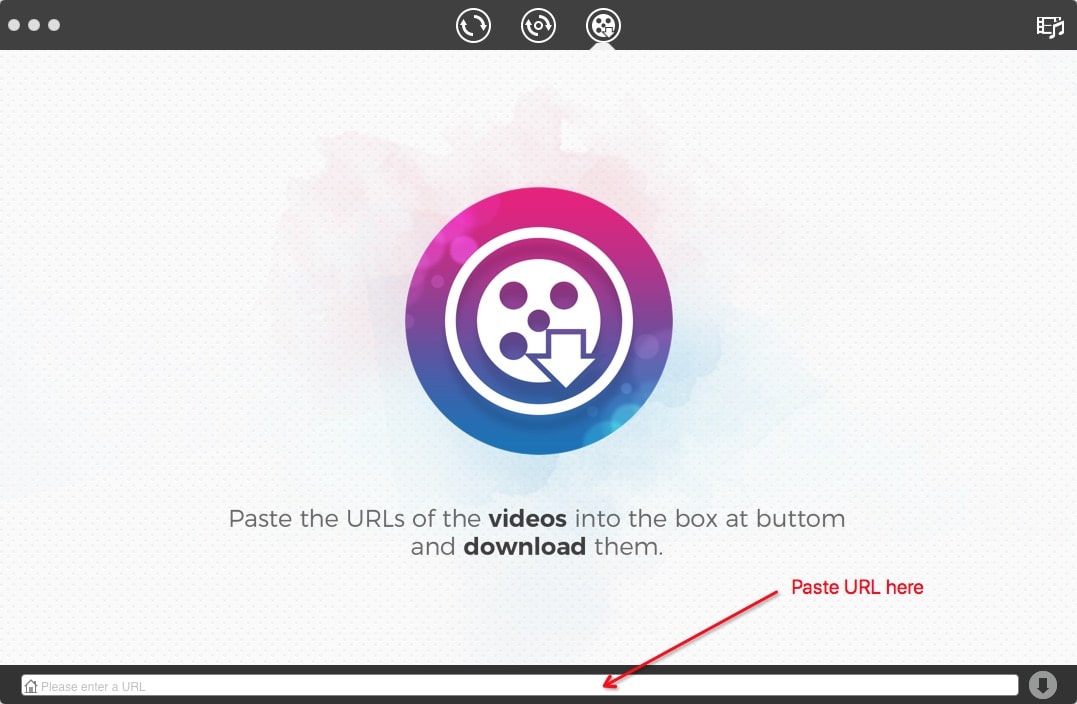 Click

in the lower right corner to start downloading video.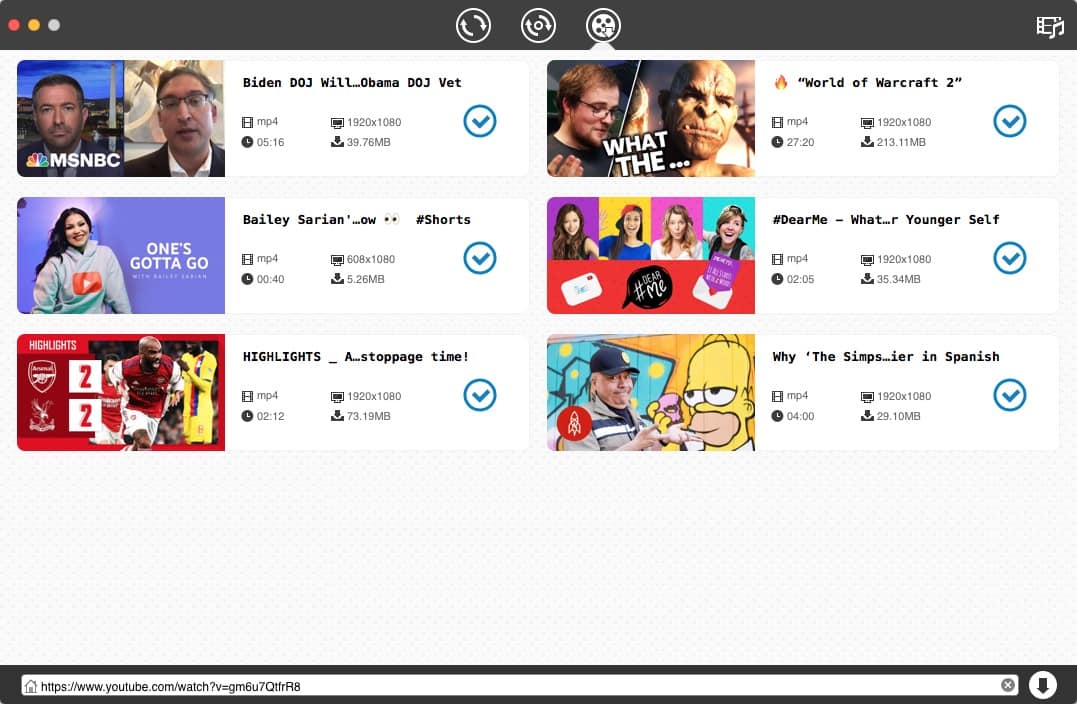 Step 4. Convert and edit downloaded livestream from YouTube (optional)
Hit

to locate your downloaded YouTube live stream. Drag-n-drop the media file to the "convert" interface, from which you can select any output format you like and customize it.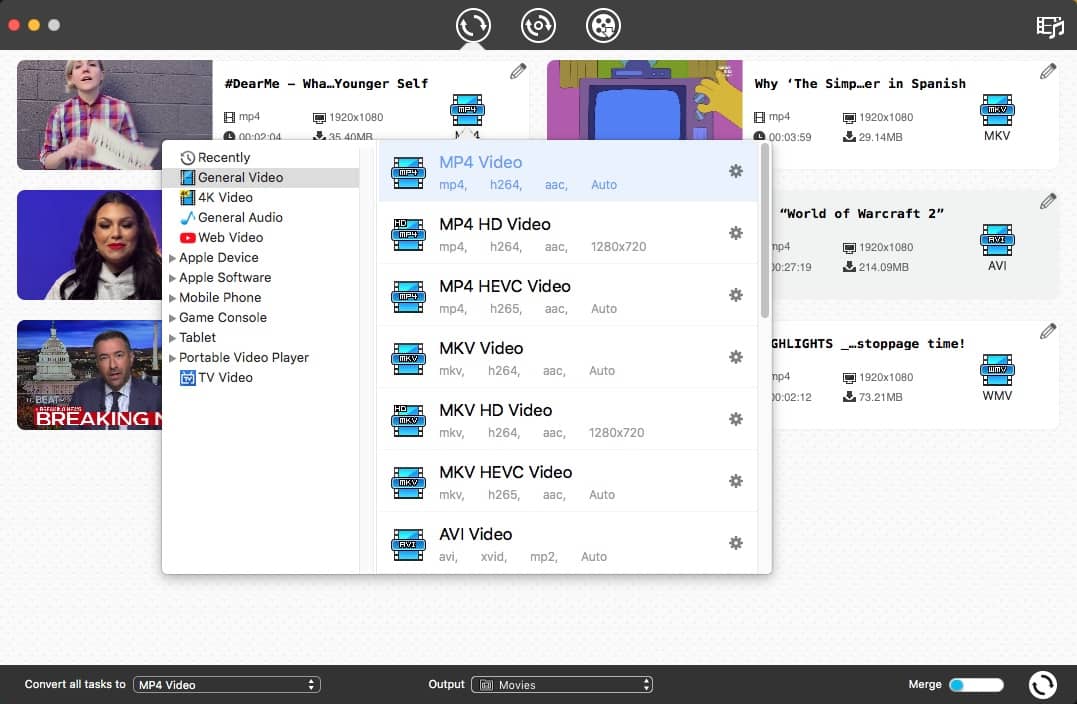 #2 Try freeware
We all know that VLC is an open-source program that integrated media player and converter for Mac and Windows. Actually, it's also packed with a hidden function - download video from the Internet.
Although VLC supports video download for free, it's not a perfect YouTube livestream downloader. Due to YouTube related terms (starting from 2019), errors are often encountered when downloading YouTube live stream. VLC keeps updating the code on youtube.luac (a file created by lua scripting language), but issues still occur.
In addition, the quality of the downloaded YouTube live video may be lost. Even if you manually choose 1080p in the web browser, the resulting YouTube video in VLC only streams up to 1280*720p.
Now, let's see how to save a YouTube live stream, taking the Mac version as an example.
Fire up VLC on your computer.
In the top navigation bar, click "File" > "Open Network" to call the "Open Source" window.
Copy the link of a live video from YouTube, and paste it in the "URL" box.
Hit "Open" to play the YouTube live streamed video in VLC.
Click "Window" in the menu bar, and choose "Media information" from the dropdown.
Copy the full URL from "Location".
Open a new tab in Internet browser and paste the full URL.
Right-click the YouTube livestream video, and "Save Video As" to download it.
#3 Use command line
youtube-dl is a Python-based command-line tool to download videos from many popular websites. It's free and download YouTube live stream quickly.
On Mac, go to Applications > Utilities, and launch Terminal. On Windows, click the "Start" button > type in "cmd" > click "cmd.exe" to open the command prompt.
Type the command into the terminal or command prompt.
Two commands can be applied.
In my test, if I input the basic command line: youtube-dl url, a 4k YouTube live video will be saved to 640*360p.
If I use youtube-dl -f bestvideo+bestaudio url, the output video preserves 4k resolution but exports as WebM format. To merge it into MP4, you need to install ffmpeg or avconv.
Hit "Enter" to download live video from YouTube.
In the past, you can download real time livestream via the command: youtube-dl --hls-use-mpegts <URL> or youtube-dl --hls-live-restart <URL>, but now you can't.
#4 Try online tool
SaveFrom.net is an online YouTube livestream downloader, ensuring you catch videos from YouTube, Facebook, SoundCloud, Tik Tok, etc. It allows you to integrate the service into your website or install its extension to Chrome to download videos more conveniently.
But online free YouTube stream downloaders typically don't give you much choice regarding quality and expert format. SaveFrom.net can only download YouTube live stream online to 360p or 720p MP4. If you choose WebM or higher resolution, the video will come without sound.
Copy the URL of a live streamed video from YouTube.
Open https://en.savefrom.net/ in your browser.
Paste the link to the text bar. SaveFrom.net will analyze the detected video link.
Select a format and resolution, and the video will start downloading automatically.
How to Record YouTube Live Stream While Live?
Except for YouTube livestream downloaders, you can also use the screen recorder to save real-time YouTube live videos. OBS Studio makes for a powerful video streaming and recording software. It works on Windows, Mac, and Linux.
Compared with other YouTube livestream recorders such as QuickTime, OBS empowers you to pick the output format. You can record the video as MP4, FLV, MOV, MKV, TS, and M3U8.
Run OBS Studio on your device.
Click "+" in the "Sources" box.
Choose "Display Capture" from the expanded list. Hit "OK".
Click "Settings" in the lower right corner, and then configure the output options.
Hit "Start Recording" in the "Controls" box.
Open a YouTube live stream that you want to record. Play it in full-screen mode.
After the live broadcast, back to OBS and click on "Stop Recording".
Common Questions & Answers
1) How do I download YouTube live stream with Chrome or Firefox plugins?
Unfortunately, You can't do it on Chrome and Firefox.
As a part of Google's services, Google prefers users to purchase YouTube Premium to save related videos. Therefore, since 2014, Google began a strict rectification. Video downloader plugins must remove the function of downloading videos from YouTube. Otherwise, they will be taken down.
2) How to download YouTube live videos in mobile?
There are two solutions:
Download live video after its over on your computer, and then transfer live streams from Windows or Mac device to your mobile phone.
Directly install a YouTube livestream downloader on Android or iPhone.
But I don't recommend you to save a YouTube live stream in mobile. YouTube live videos are usually longer than 2 hours, and a one-hour 1080p (at 60FPS) YouTube video approximately occupies 3.04GB of data. The memory space of the mobile phone is difficult to accommodate such a large video.
3) How to download your own YouTube live videos?
After your live broadcast is ended, go to YouTube Studio > Content. Switch to the "Live" tab, from there, just click on your live stream.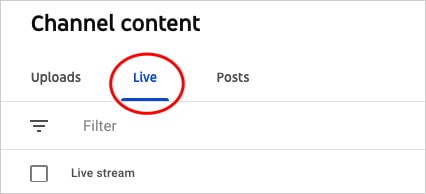 Note: For viewers to see your live video, put it in a playlist.
Conclusion
We introduced 5 tools to download YouTube live streams, including 4 YouTube livestream downloaders and a screen recorder. Picking the best tool will vary from person to person and the needs of you. If you desire to simply copy and paste URL, Cisdem Video Converter and online way are the right choices. To save the video while live, screen recording software is essential.