Vimeo livestream.com is a popular and advanced video live platform in the United States, delivering real-time broadcasting services for video enthusiasts, celebrities, and artists. It encompasses a vast assortment of streams, organized in categories including Animals, Business, Lifestyle, Music, Spiritual, and so on.
However, it's necessary to download video from Livestream for offline viewing when you are stuck with a restrictive data plan or unstable Wi-Fi. How to download Livestream videos on Windows, PC, Android, or other devices? Here shows several solutions.
How to Download Livestream Videos Using Computer Apps?
On Windows or Mac
Cisdem Video Converter is a versatile video-toolbox that facilitates downloading videos from an array of well-known or interesting websites, like Livestream, YouTube, Facebook, Twitch, Vimeo, Youku, JWPlayer video, etc. It also features the ability to convert Livestream video to MP4, MP3, MOV, MKV, WMV, MPEG, 4K/5K video formats, etc. Moreover, this Livestream video downloader comes integrated with a suite of tools that help to edit & merge video videos with trouble.
Benefits of Cisdem Video Converter:
Download video from Livestream and other 1000+ portals
Download SD, HD, 4K, and 8K videos without quality loss
Support more than 300 input & output formats
Provides a host of optimized presets for iPhone, iPad, Huawei, Sony, TV, etc.
Batch download and convert Livestream videos, saving your time
Customize Livestream videos with Trim, Subtitles, Watermarks, 3D effects, etc.
Rip digital audio and video from a DVD disc or DVD folder
Built-in video player to watch the downloaded videos
Safe and Fast
Steps to download Livestream videos on Windows or Mac (in batches):
Step 1. Launch Cisdem Video Converter
Before getting started, download and install the software, and then run it on the computer.
With three ICONS at the top, click the last one to switch to the "Download" interface.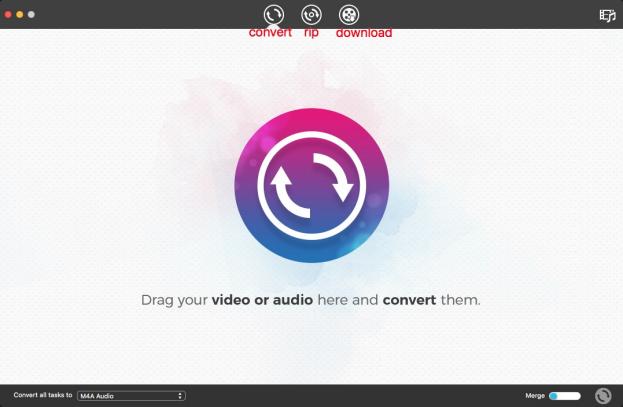 Step 2. Copy and Paste URL
Head over to Livestream.com and find a favorite video. Simply copy its URL from the address bar.
Return to Cisdem Video Converter, pasted the link copied from Livestream to the designated section at the bottom.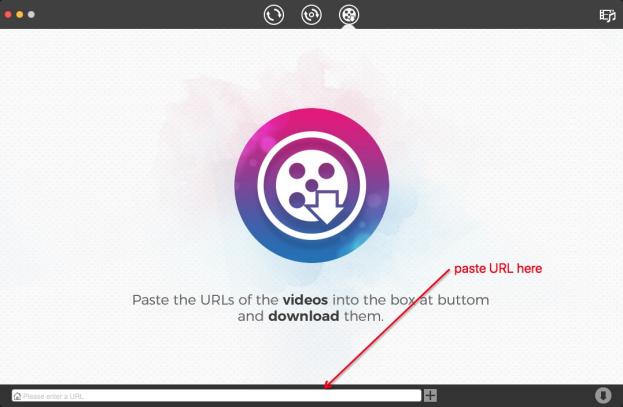 Step 3. Download videos from Livestream
Click the

button to execute the Livestream video download task.
You can add more videos to the queue or click "File > Imput URLs...", and download them simultaneously.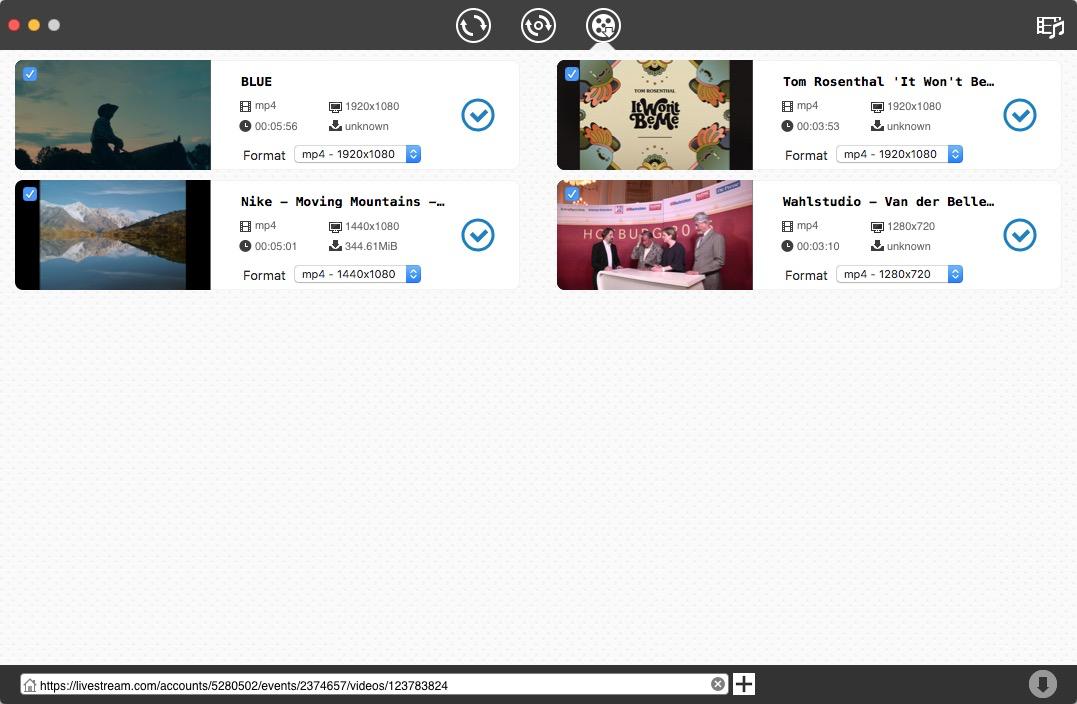 Optional: Convert Livestream to MP3, MKV or other Formats
Your Livestream videos will be downloaded as MP4 format by default. Cisdem Video Converter is capable of transcoding them to a variety of formats including suitable formats for the iPhone, iTunes, MP3 Player.
Click the

icon to quickly locate where your downloaded Livestream videos are store, and drag them to the "Convert" tab.
Click the format icon to access the output format-choosing window and then select your preferred outputs.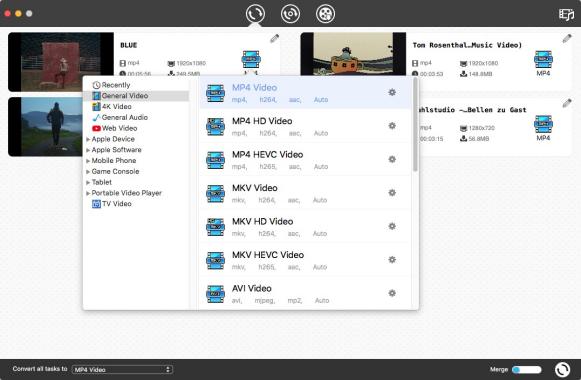 Finally, click the

button to convert all Livestream videos to other formats at the same time.
On Windows
Internet Download Manager, packed with a simple interface, is helpful when you decide to download video from Livestream as YouTube, Google Videos, MySpaceTV, etc. on PC. Based on the websites, it's able to fetch files in 3GP, 7Z, AAC, M4A, MKV, MOV, MP4, OGG, PDF, PPT, and more. Thanks to IDM, you are entitled to download different file types, process parallel downloads, edit synchronization queue, and download limits.
Steps to download Livestream videos on Windows:
Install and fire up the IDM Livestream video downloader. Its plugins will be automatically installed and integrated into your browser (Chrome, Safari, IE, Microsoft Edge, Firefox, or Opera).
Search up the video you desire to download in Livestream.com and play it.
You will see a small "Download this video°± window floating nearby. Click it and a dropdown list appears. Choose one of the quality options.
From the pop-up dialog, click "Start Download". When it completes, the Livestream video will be saved as TS format.
How to Download Livestream Video Online?
YooDownload.com is a little yet magic service that assists you to effortlessly download video online from such sources as Livestream, Facebook, Vimeo, Twitter, Instagram, Vid.me, Soundcloud, Vine, etc.
Visit https://yoodownload.com/index.php.
Copy the link of a Livestream video.
Go back to YooDownload, and paste the URL in the space provided.
Click the "Download" button to analyze the link.
Wait for few seconds, and it will show you the result. Click "Download" to save the Livestream video as M3U8 online.
However, it's hard to acquire really satisfying Livestream video downloaders. I tested more than 50 online tools and came across the following situations:
Can't find any download links or doesn't support Livestream.com (e.g. avevideo.me)
Can successfully analyze the video. But when I click "Download", it said, "static-fastly.livestream.com's server IP address could not be found". If I right-click the "Download" button and choose the Save/Download option, I just got a failed unsupported MP4 or FLV file. (e.g. abcdownloader.com, catchvideo.net)
Allow me to download Livestream video to MP4 or FLV, but it's unable to be played. (e.g. catch.tube)
Download video from Livestream.com to M3U8 format. (e.g. yoodownload.com, Fetchfile.net)
How to Download Vimeo Livestream with Browser Extensions?
On Chrome
HLS Downloader, offered by Puemos, is a decent extension on Firefox. It comes with the promise of downloading media files from video sharing websites. It only catches Livestream videos to TS format. Video Downloader PLUS supports MP4 format, but the downloaded videos can't be opened. What I have mentioned is that the HLS Livestream downloader fails to download audio along with the video sometimes.
Steps to download Livestream video Chrome:
Visit the Chrome Web Store. Search for HLS Downloader and add it to Chrome.
In the confirmation box, choose "Add extension". The icon of the HLS Downloader will be added to the Chrome browser in the upper-right corner, next to the settings icon.
Play the Livestream video you intend to download, and the extension will detect it.
Click the icon of this Livestream video downloader, and a black box pops out.
Click on the right arrow to turn the page, and click the download button.
On Firefox
Media Download Helper, created by fbion.com, is compatible with all the acclaimed websites like Livestream, Twitter, SoundCloud, VK, Dailymotion, Youku, Nicovideo, Instagram, etc. except YouTube video (supports catching thumbnail image from YouTube). But you only have the capacity to download Livestream videos to M3U8 format. With this Firefox Livestream downloader, you can also capture all JS, CSS, and font files.
Steps to download video from Livestream Firefox:
Visit https://addons.mozilla.org/en-US/firefox/addon/media-download-helper/ and add Media Download Helper to Firefox.
From the permission window, click "Add", and its icon will display in the top right corner of your Firefox Browser.
Play a Livestream video, and it will be captured by Media Download Helper.
Click the add-on icon and download the M3U8 video file (MP4 is not supported).
How to Download Video from Livestream via Android App?
All Video Downloader is a progressively designed app to download Livestream videos, together with Facebook, Twitter, Instagram, Vine, etc. videos. It doesn't support YouTube due to the Terms Of Service. It may catch videos in MP4, FLV, WMV, etc. formats. Furthermore, this Android Livestream video downloader gives you a browser-like interface where you can visit webpages on Google.
Install All Video Downloader on Android, and run it.
Search for a Livestream video using the built-in browse.
Play the video, and the download icon will light up.
Tap the icon, and then select a file to save from the "Download" menu.
How to Download a Livestream Video from Developer Tools?
Example link: https://livestream.com/mnn5/events/4846282/videos/162931538
Example Browser: Chrome
Step 1. Open "Developer Tools". There are 3 ways:
In the Chrome menu, choose "More Tools" > "Developer Tools"
Right-click on the page and select "Inspect".
Press Ctrl+Shift+I (Windows) or Cmd+Opt+I (Mac) keys
Step 2. Switch to "Console" tab, and type window.config.event.stream_info.m3u8_url to the blank panel.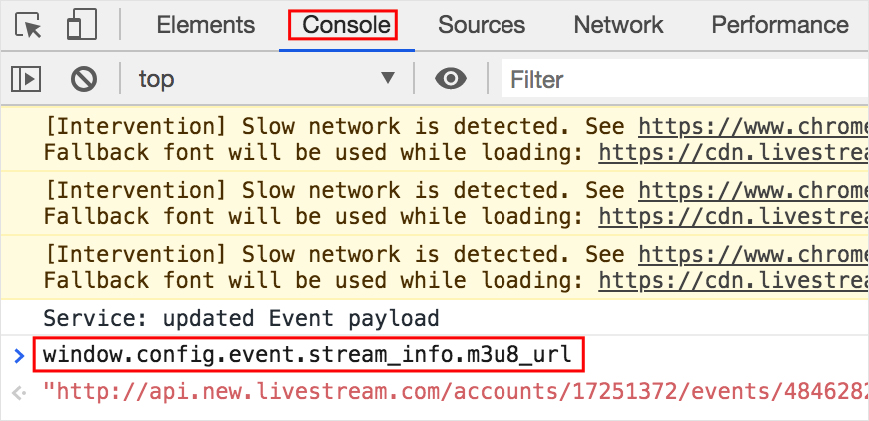 It will return a very long URL of the M3U8 playlist.

Step 3. Copy the URL and paste it into your browser, a "master.m3u8" file starts to be downloaded. Note: The playlist should be downloaded immediately after generation, as it contains an authentication token, which will expire after 30 minutes.
In the past, you can continue to download Livestream video in MPEG:
Open "master.m3u8" with text editor > copy the link in it > paste the URL to browser to download a file named e.g. "index_864_av-p.m3u8".
Open "index_864_av-p.m3u8" with text editor > get the segmented MPEG data links.
But now the final link returns, "This site can't be reached".
To convert M3U8 to a common video format like MP4 for easy playback, you can use the tools like FFmpeg or YouTube-dl.
How to Download Individual Livestream Videos Directly?
Similar to TikTok, when you post a video via Livestream Studio or Livestream Producer, the copy will autosave to your computer. If you accidentally delete the video, you can still download Livestream videos you uploaded from My Events. But you have no right to straightly download other users' content on Livestream.
Sign in to your account and navigate to your event page.
Click on the "posts" icon. Note: To download Livestream video from the draft, you should click the "edit" icon > "Draft & Scheduled Posts".
Find a video you need to download and Hover your cursor over it.
Click the "gear" icon.
Choose the resolution options from the dropdown list.
Conclusion
Familiarizing how to download Livestream videos opens up a whole lot of possibilities. You can save videos for offline watching or share them anywhere you want with ease. Using a professional third-party app like Cisdem Video Converter to might sound like a reliable bet, and meets all your demands for video downloads and conversions. Hopefully, this article has helped you find the best Livestream downloader for Windows, Mac, Android, and more.