I was wondering if it was possible to utilize iTunes to create MP3 versions of m4a files, but have them placed in a specific destination? – From Apple Discussion
It's not difficult to find that the songs you purchased from iTunes Store are always in AAC format. And M4A, WAV, and AIFF format can be also recognized by iTunes. However, to play songs on different devices momentarily, you should consider converting iTunes music to MP3. Why we should do that? Now, we will give you a detailed explanation and show you how to convert iTunes to MP3.
Why Need Convert iTunes to MP3?
The audio formats of iTunes are not commonly used so that they are excluded by many players or software. On the contrary, MP3 can be compatible with most software or devices. If you convert iTunes library to MP3, you will be able to play the iTunes songs on iPod, iPhone, iPad, Android, and more devices without limitation.
Converting iTunes to MP3 can save the space of your PC because MP3 is smaller than other formats. Plus, MP3 won't damage sound quality under same size.
Compared to iTunes AAC, M4A, WAV, AIFF format, MP3 files are easier to share with families and friends. You can attach MP3 files to emails, upload them to websites and share them to Facebook, Twitter, blog, etc.
How to Convert iTunes to MP3 within iTunes?
iTunes itself offers an encoder function, allowing you to convert iTunes music to MP3 directly that doesn't have to install third-party assistants. As iTunes has been replaced by Apple Music app since the release of MacOS Catalina, iTunes is only available on Windows system and older Mac system now. Keep it in mind, follow us to figure out how to convert iTunes library to MP3 in iTunes on cross platforms.
On Computer
Run iTunes app on your device. If your computer system is MacOS 10.15 Catalina or newer, Run Apple Music on your computer.
Then you need to make encoding settings in advance, which is determined by your computer system.
If you are a Windows user, you should go to Edit > Preferences. If you are using an older Mac system, navigate to the menu bar iTunes > Preferences. But if your Mac system is MacOS 10.15 Catalina or newer, tap on Music > Preferences on the top bar.

The General tab will be opened by default. Then click on "Import Settings..." button.

Choose "MP3 Encoder" on the drop-down list. Also, you can set a preferred audio quality. Click "OK" to save the data.
Move to your playlist and select the music that you want to convert to MP3.
Hit on "File > Convert > Create MP3 Version" on the top toolbox bar to convert iTunes to MP3 free.

On iPhone
It goes easily if you have turned on the auto-sync function with your computer device and iPhone. iTune is an amazing program that allows you to sync the data on all Apple devices via iCloud. You can log in it with same Apple ID and initiate iCloud, which offers you 5 GB space free. Once launching iCloud on your Mac and iPhone respectively, the MP3 will automatically appear on your iPhone's library with a download icon after you have made iTunes to MP3 on your Mac computer.
Or if you haven't set the auto-sync function or the space is out of use, you can manually convert iTunes to MP3 on iPhone via a USB.
Connect your iPhone to you computer with the USB cable.
Open iTunes, tap on iPhone icon on the top left of the interface.
On the iPhone section, click "Music", tick out "Sync Music" box and choose "Entire music library" or "Selected playlists, artists, albums, or genres". If you choose the second one, make sure the music you want have selected.

Click "Apply" in the right corner to sync all your music from iTunes. When done, you will see the music in the Library section on your iPhone.
After trying to export iTunes to MP3, it is inevitable to find some shortages. At first, the music quality becomes lower when you do the transformation between compressed formats. And you are unable to convert older purchased songs, as they are encoded with a Protected AAC format. What's worse, it only supports converting to limited formats except for MP3. If you want to convert iTunes music without problems, you can ask help for powerful third-party tools to eliminate them.
How to Convert iTunes to MP3 Without iTunes?
In order to help more people get the exported iTunes music to any formats with high quality, we have tested other 4 effective ways to for you how to convert iTunes music without iTunes below. If you long for an effective and effortless way to batch convert iTunes to MP3, read on to find your answer.
How to Convert iTunes to MP3 on Mac and Windows?
Among all the professional programs, Cisdem Video Converter is one of the most helpful and flexible solutions to make conversion in only a few clicks. It is a remarkable multifunctional program available on both Mac and Windows, also permitting you to download HD videos from main steaming websites and rip encrypted DVD to diverse video formats.
This iTunes to MP3 converter is designed to do conversions between any popular formats, like MP4, MP3, MKV, MOV, FLV, MPEG, FLAC, etc. It offers a built-in batch-processing handler to batch convert iTunes to MP3 easily. And it provides a 30X faster speed to convert them quickly without quality loss. What's more, it allows you to directly upload the music from iTunes in batches.
1. Install and launch the corresponding version of Cisdem video converter on your Windows/Mac computer.
2. Open it, stay at the default interface for converting. The other two icons stand for ripping and downloading respectively.
3. Click

on the top right corner, move to the "iTunes" section on the popped-up window. Then, you can feel free to add any iTunes videos or music to the interface by simply dragging and dropping.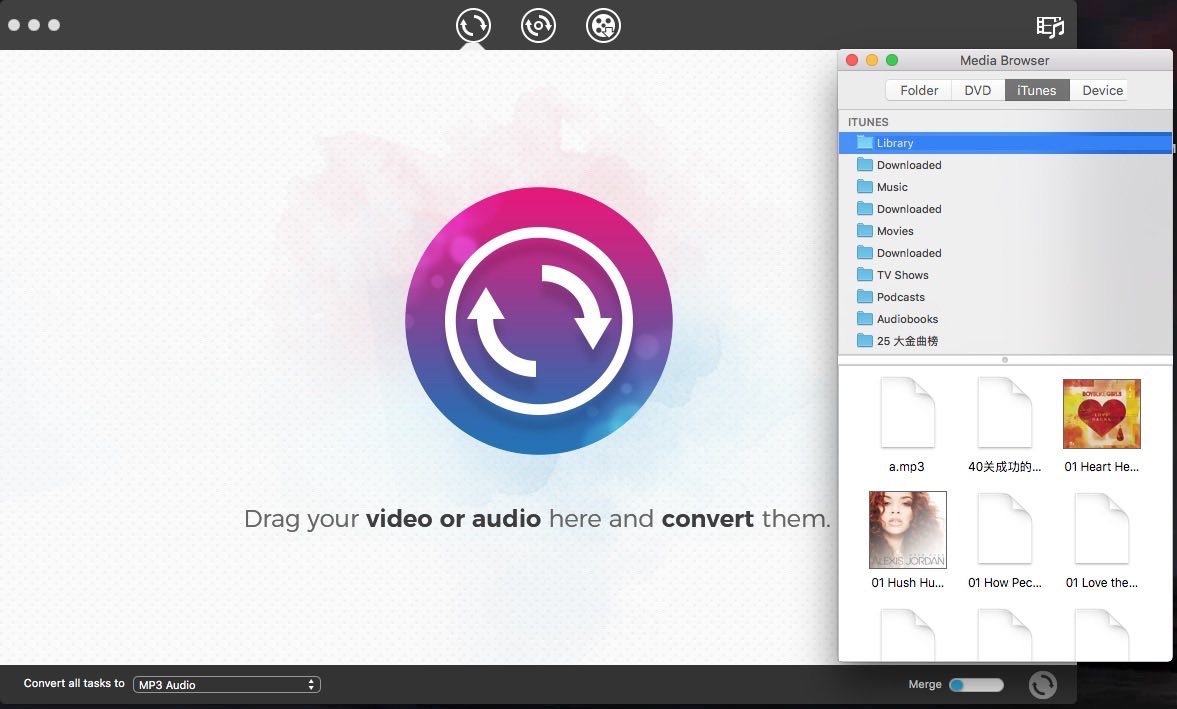 4. Choose MP3 as output format in the sub-category of General Audio. There are also another 600+ formats supported by Cisdem iTunes to MP3 converter for you to choose.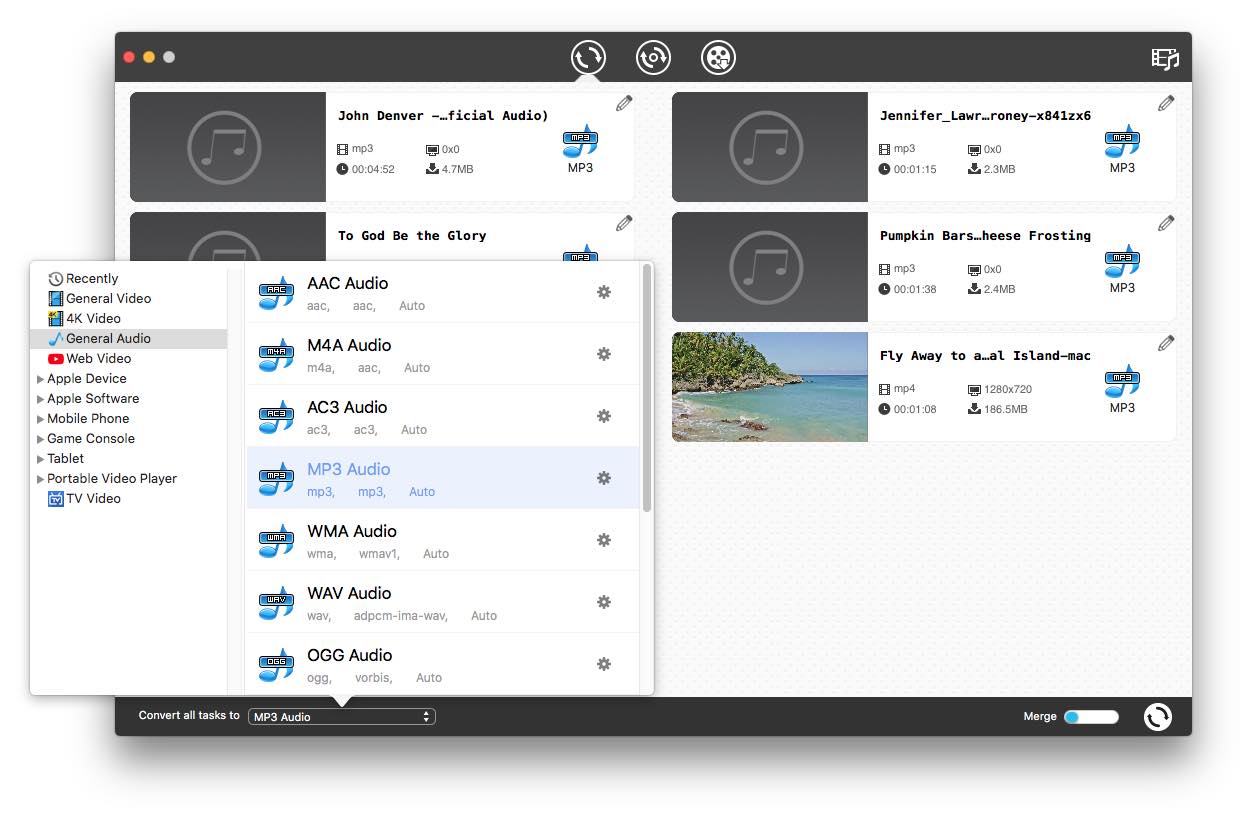 5. Click

icon to make an advanced setting to the added files, allowing you to change the audio quality, sample rate and channel. You can skip this step if you don't need.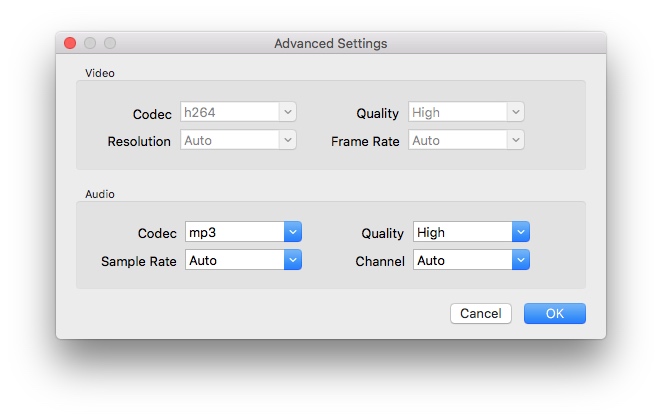 6. Click convert button the bottom right corner to start to convert all iTunes videos at once.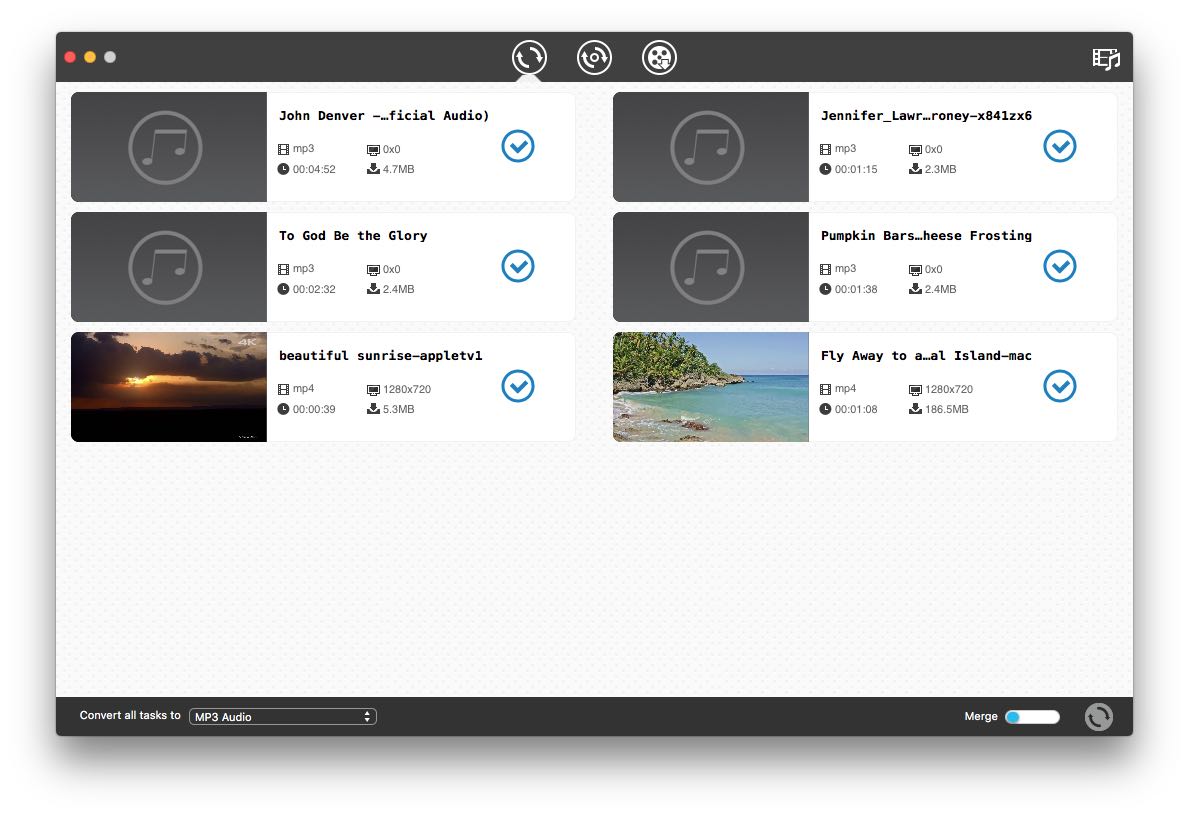 After finishing, you can click on the converted file to play it directly. Or you can click

to locate the just converted files on your device.
How to Convert iTunes to MP3 with Free Desktop Software?
Abundant of free iTunes to MP3 converter software are easily to find on the market. Audacity is one of best free desktop software for you to change iTunes music to MP3 easily. Actually, it is a free audio converter that capable of dealing with audio related issues. Besides, it can be also used to record and convert iTunes library to MP3 with your mind.
Download and install Audacity on your device.
Tap on "Edit" section on the top menu, choose "Preferences", and then select "Windows WASAPI" on the Audio Host box.
Then, move to "Recording" button to set details on your computer.
Back to the interface, click Record icon.

Switch to Apply Music, choose to play any music that you want. And Audacity will record the sound at the same time.
Click stop icon when iTunes finished playing.
To save the recording, click "File > Export > Export as MP3" on the top menu. Then, it pops up a window that allows you to set the file name, destination and more format details.

Next, it comes with another window for you to edit the details of the file for better storage. You can ignore it if you don't need. At last, click "OK" to save it on your computer.
How to Convert iTunes to MP3 Online?
There are plenty of online converters enabling you to convert audio to MP3. But few of them support all the iTunes formats, such as online-audio-converter, it only supports WAV and M4A. According to my test, Zamzar can meet your demands. It gives you the chance to convert any iTunes music to MP3 online. However, every coin has two sites. This online iTunes to MP3 converter can't do batch conversions and must work in a networked environment.
Choose iTunes files from your location and upload it to the online converter.
Select MP3 as output audio format.
To receive converted MP3 files, you have to enter your e-mail address.
Click Convert button to transfer iTunes to MP3 on Zamzar.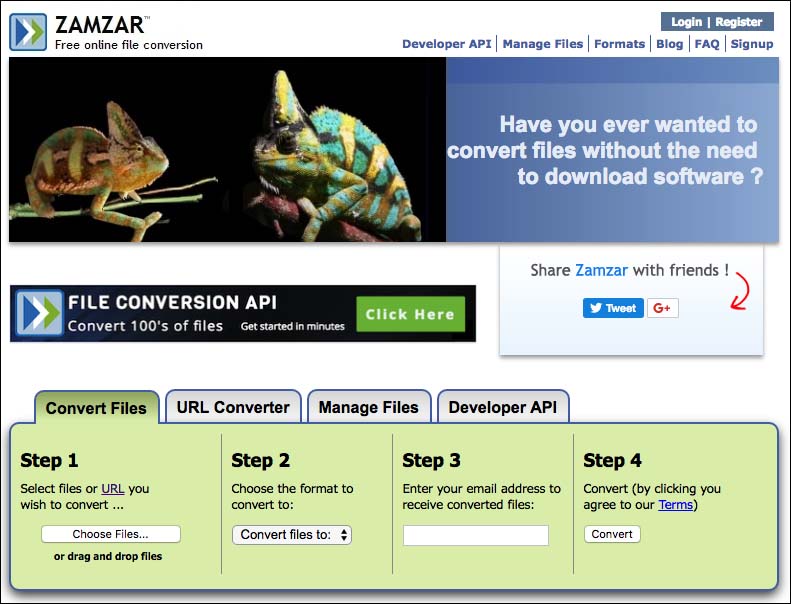 How to Convert iTunes to MP3 on iPhone?
If you are seeking for a reliable converter software to convert iTunes library to MP3 on iPhone, Media Converter deserves for a try, which supports converting various files to videos, audios and images easily. It helps you change iTunes to MP3 quickly without watermark. But, if you are not a pro-version user, you can only use it to covert media file for free up to 5 minutes.
Download and install Media Converter from your App Store.
Open it, click "+" icon to upload the iTunes on your location.
Touch the icon on the right side of the uploaded file, select "Convert Audio(Trim)" option in the popped-up list.

Choose "MP3" in "Format". Besides, you can make further settings according to your need, such as adjusting the volume, audio channel, sample rate and more.

Finally, click the convert icon on the top right corner that looks like a twisted arrow to start
Closing Thought
In addition, you are also allowed to convert iTunes to MP3 by burning CDs. But that's a bit of a hassle, which requires you to purchase a new blank CD or a reliable DVD Burner. As far as I am concerned, using a piece of reliable software might be a long-term solution. So, grab your desired one from this article. If you are not satisfied with all of them, you can also find another powerful software on the market.