I have icexcl and it won't recognize an .xlr file and my tried and true program for opening strange files, indesign, won't open it either. Not appleworks. Any ideas? -From discussions.apple
XLR seems an unacquainted file format to many people. This is not a surprise given the fact that this document format is not as popular as PDF, DOC, XPS, ect. So, how to open an xlr file? Don't worry, this article here will give you full information about what is an XLR file and how to open a XLR file?
What is XLR File?
An XLR file extension is a spreadsheet file generated by the Microsoft Works software. After finishing creating spreadsheets and charts within the Microsoft Works program, you should save them as XLR files.
XLR file is a normally found program preinstalled with Windows, nevertheless, it is indeed rarely used to save information even on Windows PC, needless to say on Mac. Fortunately, XLR file is a spreadsheet file similar to XLS file, and compared to XLR, XLS is more common. So you can open XLR files with Excel application and resave them as XLS format.
For your information, a XLS file is created in Microsoft Excel and XLS stands for Excel Spreadsheet. In general, the content of an XLS file contains statistical and numerical pieces of data that are labeled with text. Images or graphics can also be embedded into the rows, cells, and columns of an .xls spreadsheet.
How to Open a XLR File?
#1. Open XLR Files with Microsoft Office Excel
Microsoft Office is more powerful than Microsoft Works, hence a great many users have installed it already. For those with Microsoft Office installed, as mentioned earlier, you can convert XLR to XLS directly to open XLR files.
Launch Microsoft Excel, click "File" and choose "Open". Navigate to the location of your XLR file. In the case that you don't find the XLR file in the list, click "All Excel Files" from the drop-down list.
Choose the XLR file and click "Open" to import the file in Microsoft Office Excel. Then you can save the file as XLS or XLSX file. Next time you can directly open the XLS or XLSX file on your device.
#2. Open XLR Files by Converting XLR to PDF
Another solution to open XLR file is converting the file to another easily accessible format, such as PDF. PDF is a file format that can be easily viewed and processed on different platforms. So, we can convert XLR to PDF, then open the file as needed.
Zamzar is an influential online file converter to perform conversion between different file types. It supports converting documents, images, audios, videos, etc. For document conversion, Zamzar helps to convert XLR to PDF, PDF to Word, PDF to Excel, Image to PDF and so on, in an extremely easy and efficient way. The biggest advantage of the online converter is that you needn't download any additional software.
Click " Choose Files" or "URL", you can upload XLR files to the program very easily.
Choose the output format as PDF from the drop-down list.
Enter your email address to receive the PDF output once Zamzar finishes the conversion for you.
Click "Convert" , so Zamzar can convert XLR to PDF, once the conversion is completed successfully, a download link of PDF output will be sent to your email box, click the link and download converted PDF file as soon as possible.
#3. Open XLR Files with Professional XLR Reader
To open XLR files on a mac is much difficult than that on a Windows PC, if you are using a mac, you'd better find a professional XLR reader. Here for mac users, we will introduce the best solution to open XLR files on mac. For other users, above-mentioned 2 methods worth a try since there are quite few XLR readers exclusively designed to open and view XLR files.
Cisdem Document Reader is a gorgeous and all-round application which can swimmingly open XLR, PDF, Visio, XPS, DjVu, WPD, WPS file on Mac. For more supported reading formats, you can view tech specs. In addition to this, you can also convert and export these files to PDF, RTFD( only works for WPS and WPD), Text, JPEG, PNG, TIFF, BMP, GIF.
Step 1. Launch Cisdem DocumentReader on Mac
Download the program and install it on your Mac. You can then run the DocumentReader just in the same way you launch other Mac software.

Free Download
Step 2. Import XLR file to the program
Import XLR file by clicking " Open File" button or dragging it to the application. You will be allowed to open batch XLR files all at once, meanwhile, other file formats can be viewed at the same time as well.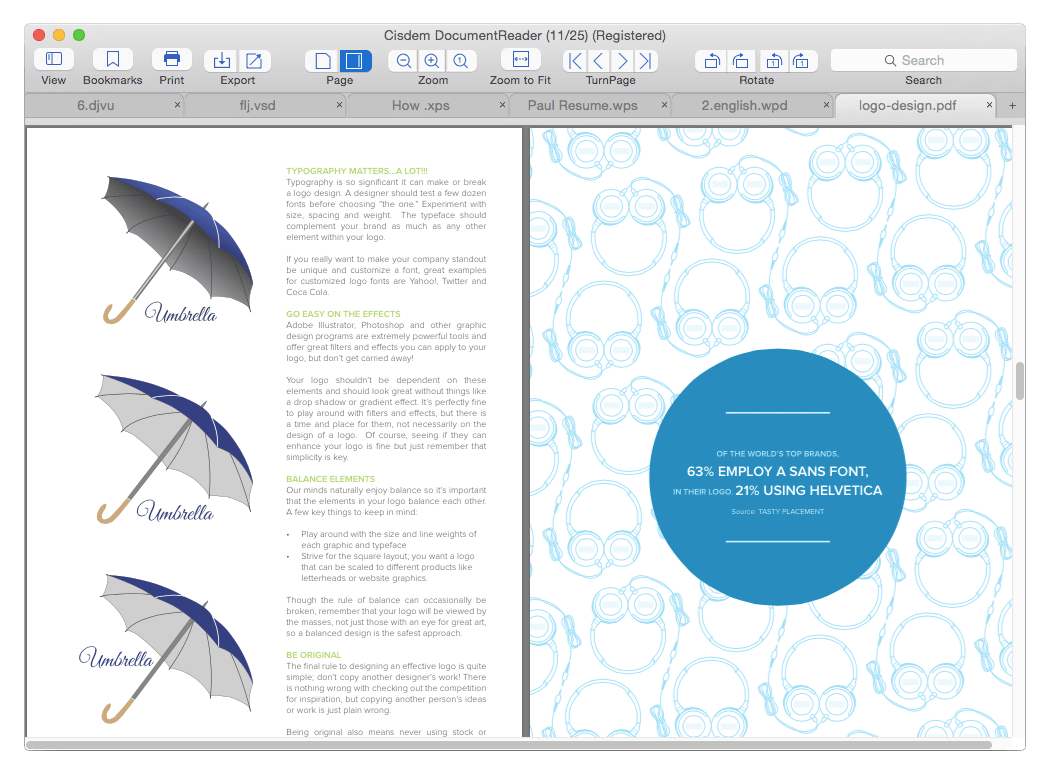 Step 3. Edit and convert your XLR file on Mac(optional)
If you would like to edit your XLR file on Mac, you can make full use of the options on the toolbar. You can zoom and rotate the file by pressing the small icon at the top of the window. Moreover, when you consider looking up a keyword word in the file, you are able to use Keyword Search to obtain all of them.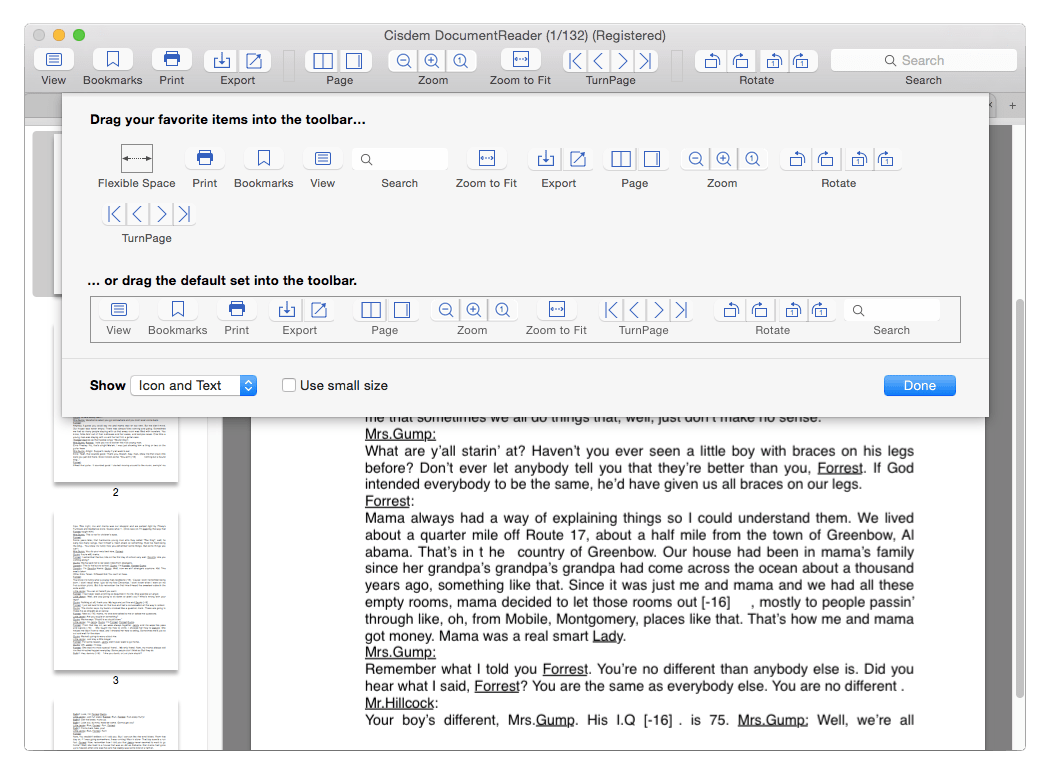 To extract, print and convert XLR file into PDF, Text, JPEG, PNG, TIFF, BMP, GIF, you just need to click the "Export" and "Print" button and choose a desired output format.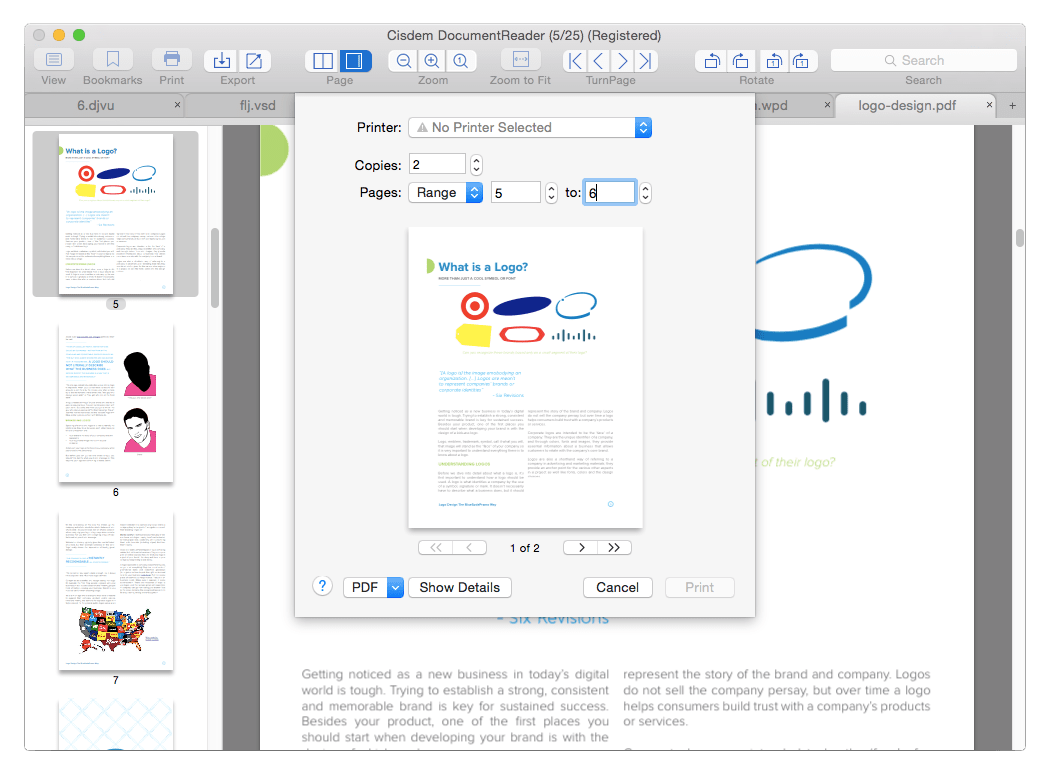 Summary
For users who utilize online free ways to open XLR files, they should be aware of the potential risks of information leakage since your files are saved on the online server for process. If a conversion is involved, remember to recheck the output to make sure everything in the output file will look exactly the same as the original. If possible, please utilize a dedicated XLR reader to open files, it makes the work easier and safer.