Now MP3, MPC and OGG, the lossy audio codes, are favored among the audiophiles. With the support of new technologies, these codecs cut a figure and win a group of fans. In this article, we mainly talk about the OGG file and recommend 10 best free OGG player for Mac/Windows. In that way, you can play OGG files at will, no longer having to worry about compatibility issues.
What is an OGG File | OGG VS MP3
Ogg, also called OGG Vobis, is an audio compression format. It can be continuously improved in size and sound quality without affecting the old encoder or player.
OGG VS MP3
OGG is similar to some music formats such as MP3. But what is the difference between OGG and MP3?
MP3 is also a lossy compression format, so the compressed data is lossy compared to standard CD music. But the same rate of OGG is better than MP3 when compressed with the same source.
The MP3 format is patent protected. If you want to publish your musical work in MP3, you will need to pay royalties to Fraunhofer. While OGG is completely open and free, making OGG files will not be subject to any patent restrictions.
MP3 can be played on many media players, but the compatibility of OGG is very poor.
10 Best Free OGG Player for Mac/Windows
NO 1. Cisdem Video Player (Mac and Windows)
Developer: Cisdem
OGG Player Download: https://www.cisdem.com/video-player.html
Cisdem Video Player is a feature-heavy OGG Player for both beginners and power users. It stands out from the rest, because of no payment required, blazingly fast speed, a minimalist interface and supporting a number of audio and video codecs.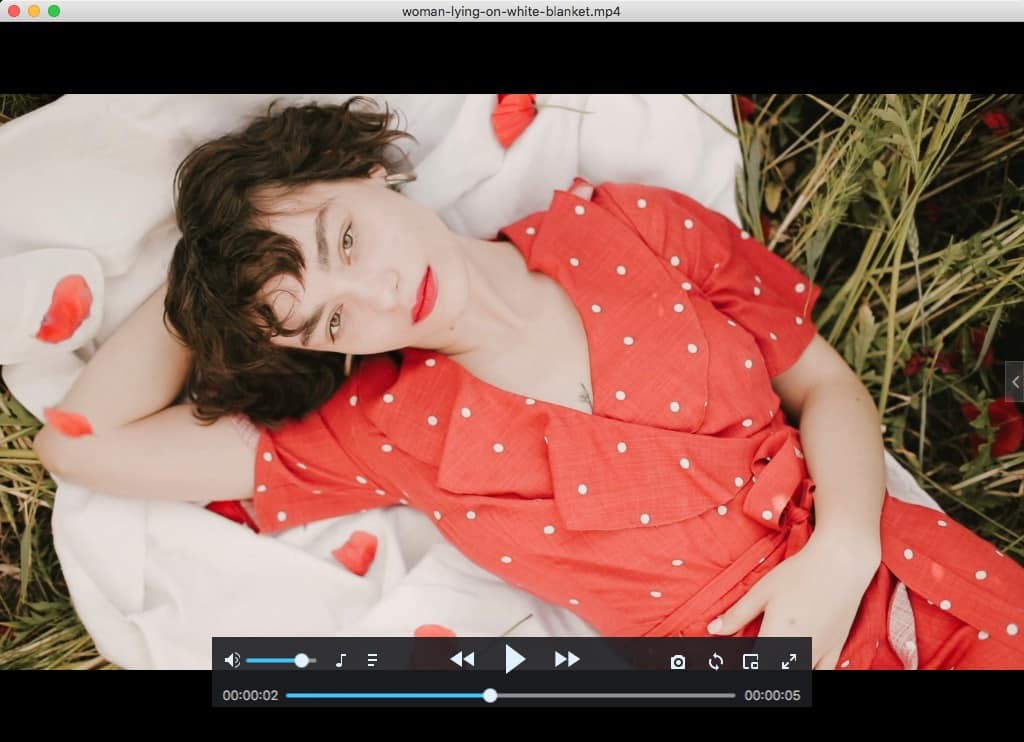 Helpful Features:
Play any movie/video/audio files, including playing OGG on mac
Keep with lossless audio effect
Hardware accelerated coding and decoding reduces the CPU usage
Basic playback: play/pause, time display, volume control, zoom, normal and full screen display, etc.
Get the conversion function via in-app purchase
Need to improve:
free users can only free convert files for 3 times
No 2. VLC Media Player (Mac and Windows)
Developer: VideoLan
OGG Player Download: https://www.videolan.org/vlc/index.html
VLC media player is a wonderful open source OGG player. It holds some awesome tools for tweaking video and audio playback. And it can play OGG on cross-platform for free without spyware, ads or anything else unnecessary.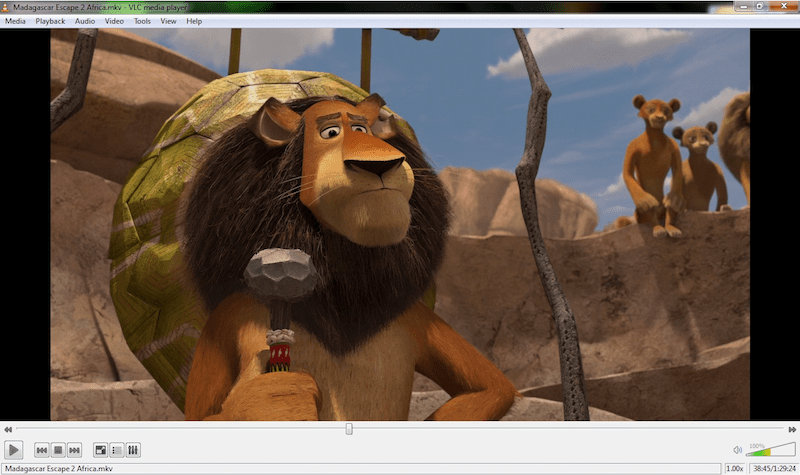 Helpful Features:
Help to play files, webcams, devices, discs and streams.
Support to play about 40 popular file formats
Add all your OGG files to playlist
It accepts donations, but it will not force you to buy
Free open source for Mac, Windows, Ubuntu, Android, IOS
Need to improve:
The interface is a bit out of date
Sometimes failed to play the supported file formats
Error occurs: videos like MKV no sound and external subtitle not loaded
NO 3. KMPlayer (Windows First)
Developer: Pandora TV
OGG player download: http://www.kmplayer.com/
KMPlayer has managed to earn high reputation in the recent times. Its Windows version supports a wide range of formats, including RTS, MPEG1, MPEG2, AAC, WMA7, WMA8, OGG, etc., but the Mac version not. So we prefer using it as a Windows OGG player.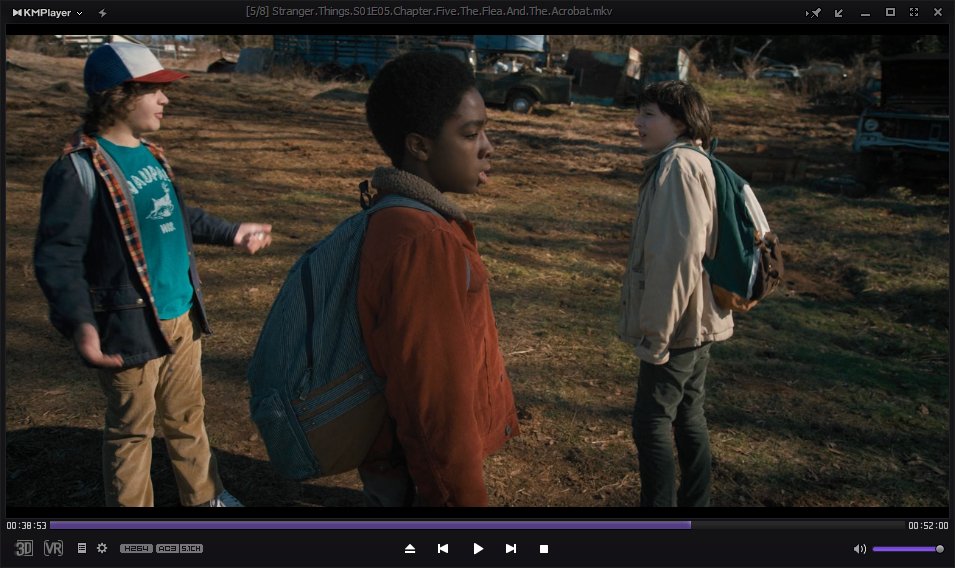 Helpful Features:
Provide a good viewing experience by supporting 3D, 4K and UHD.
Basic features: capture screen, load subtitle, adjust brightness/contrast, etc.
Supports more than 24 international languages
Need to improve:
Mislead you to download other additional programs during installation
Mac version is not good enough
Official site doesn't look professional
No 4. MPlayer (Mac and Windows)
Developer: MPlayer Team
OGG Player Download: http://www.mplayerhq.hu/design7/news.html
MPlayer is a very old OGG player for multi-platform. Before developing various front ends, it was primarily a command-line program. Mplayer2 is the fork of MPlayer, which prompted the creation of MPV.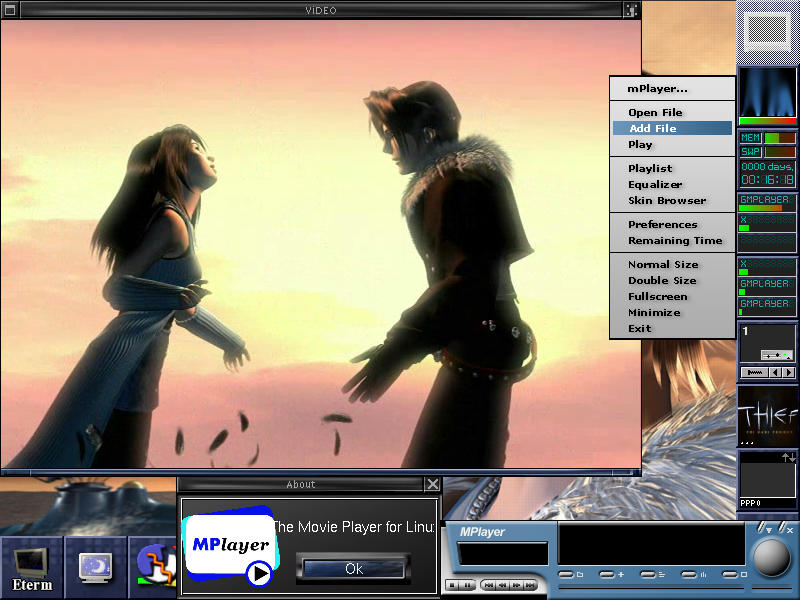 Helpful Features:
Lost of playback formats supported: physical media, container formats, video formats, audio formats, subtitle formats, image formats, protocols
No additional codecs required
Works via CLI and allow to choose many frontends
Need to improve:
Memory usage is a bit high
Can't share videos on social media
NO 5. Windows Media Player (Windows)
Developer: Microsoft Corporation
OGG Player Download: http://www.microsoft.com/en-us/download/windows-media-player-details.aspx?id=8163
Windows Media Player is a free program that is available on Windows. But Microsoft refuses to play OGG file on Windows Media Player, as OGG is an open source format. If you want your windows media player to be an OGG player, you can go to the Vorbis official site and download a decoder: DirectShow Filters for Ogg Vorbis, Speex, Theora, FLAC, and WebM.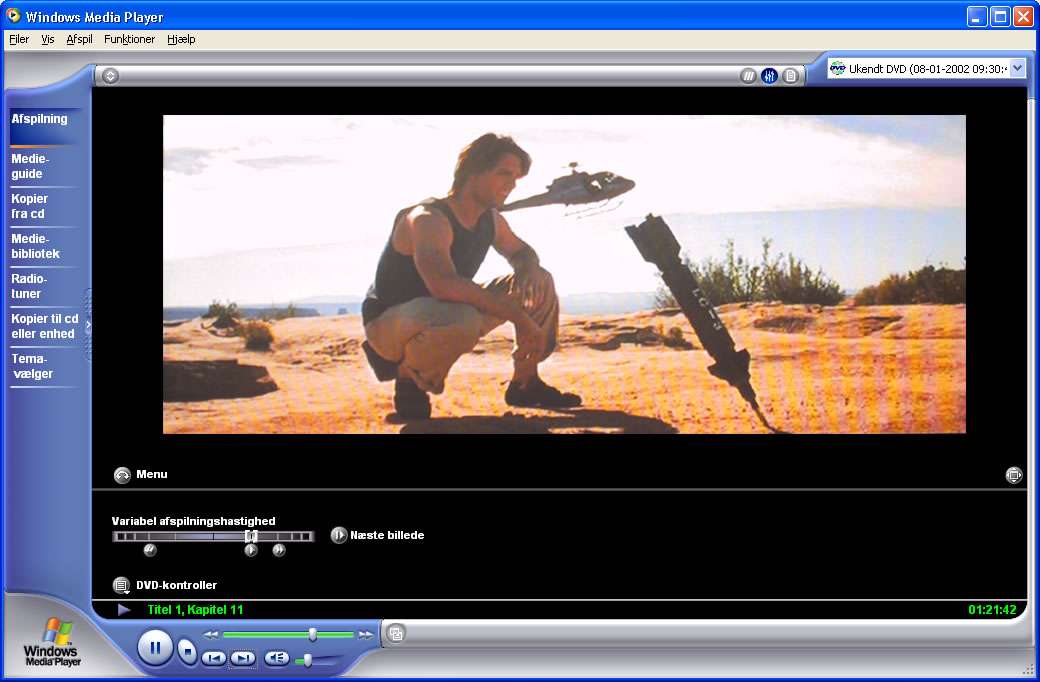 Helpful Features:
Pre-installed on Windows 7, 8.1, 10, XP, etc.
Play many types of music and videos
Rip CDs to hard drive
Sync music and videos to portable device
Need to improve:
Not a real OGG player, having to download DirectShow Filters
Limited sound quality choices
Can't name files flexibly
No 6. QuickTime Player (Mac First)
Developer: Apple
OGG player download: https://support.apple.com/downloads/quicktime
Like Windows Media Player, QuickTime itself does not support playing OGG files. You have to install a set of decoder packages from xiph.org. Then, any QuickTime-based application like QuickTime player, iTunes, iMovie will be able to handle OGG files.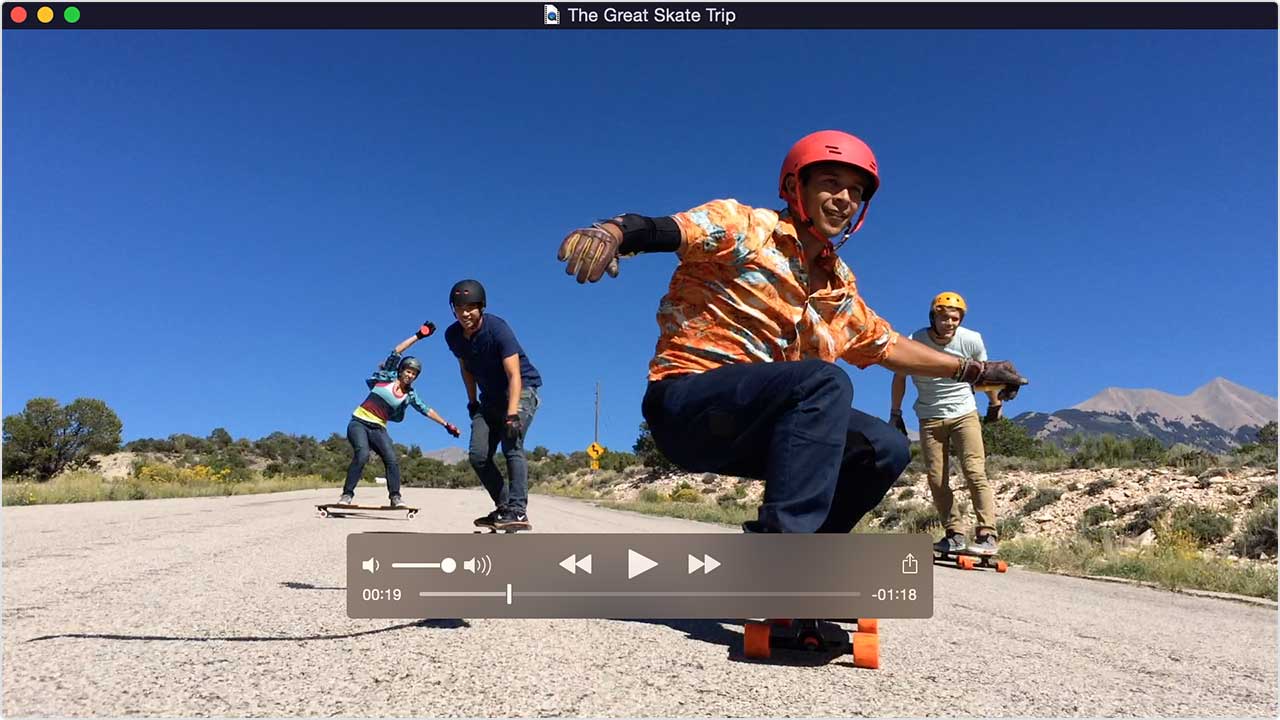 Helpful Features:
Play videos stored on hard drive or stream content by supplying the video URL
Simple recording and editing is possible
Works with HD videos and perfect audio playback integration
Pre-installed on Mac
Need to improve:
Not a real OGG player for Mac, Xiph OGG plugin installation is needed
Some common formats like DivX, WMV, MKV are not supported
No 7. SMplayer (Mac and Windows)
Developer: Ricardo Villalba
OGG Player Download: https://www.smplayer.info/en/info
SMPlayer is a free OGG player for Windows coming with certain extensive features. Not only does it encompass major audio and video codecs, but also highly portable, stable, light and 30+ languages available.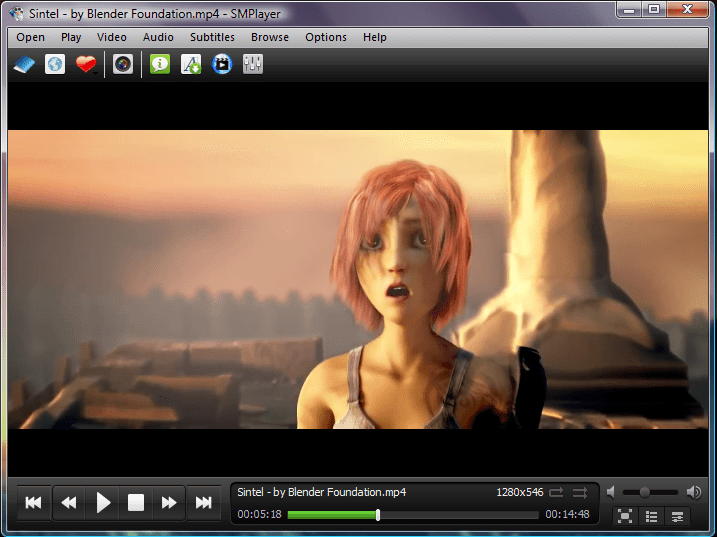 Helpful Features:
Well-designed interface makes navigation and custom easier
Find and play YouTube videos with built-in YouTube player
Can download subtitles from opensubtitles.org
Need to improve:
Installer is bundled with OpenCandy
No 8. Elmedia Player (Mac and Windows)
Developer: Eltima
OGG player download: https://mac.eltima.com/media-player.html
Elmedia Player is a super versatile application to open OGG, SWF, FLV, DIVX, DAT, DVD VIDEO_TS folders and other formats. Plus, this best free OGG player enables you to create playlists, grab screenshots, streaming videos within the software.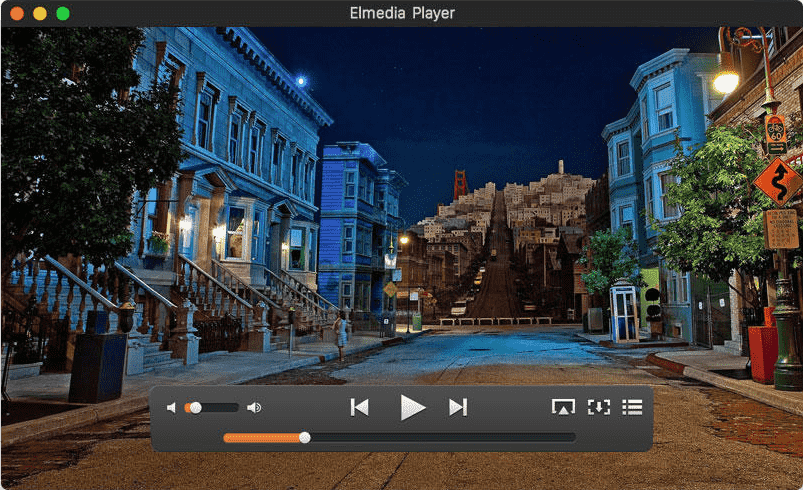 Helpful Features:
Play online videos without ads
Experiment with image layout –mirror, rotate, flip
Hardware acceleration for brilliant HD experience
Need to improve:
Quality loss happening when scrubbing back and forth
No 9. Free Mac Media Player (Mac and Window)
Developer: Aiseesoft
OGG player download: https://www.aiseesoft.com/mac-media-player-for-free/
Although named as Free Mac Media Player, it's also compatible with Windows version. Apart from play OGG file for free, it support various other video and audio formats as well, even including image format JPG, PNG, etc.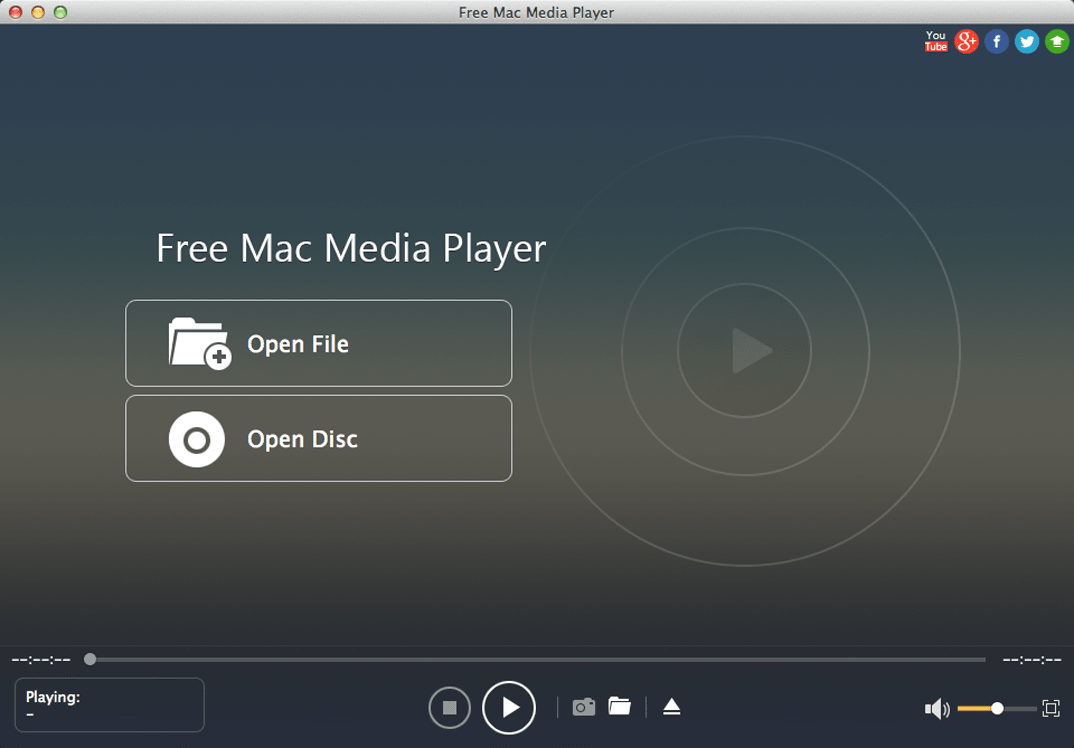 Helpful Features:
Support to player 4K/ 1080P video and DVD
Support DTS-HD, Dolby TrueHD audio playing
Practical toolbar lets you play OGG file easier
Need to improve:
No 10. BSPlayer (Windows)
Developer: BSPlayer Team
OGG player download: http://bsplayer.com/
BSPlayer is one of the best free OGG players for Windows out there, and for a good reason. It runs fast, reliable, and has many practical options that do get very comfortable playing of OGG files. But compared to Pro one, the free version is limited in features.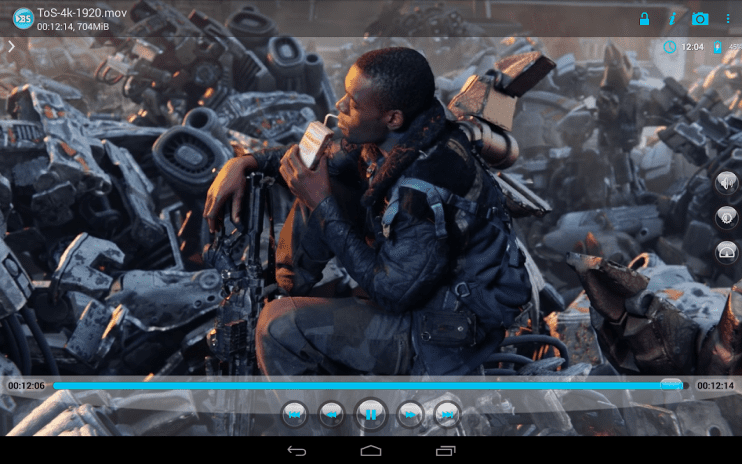 Helpful Features:
Interchangeable UI Skin
Manage player both with mouse and keyboard
Support hardware accelerated playback
Need to improve:
No attractive interface
Failed to load subtitles sometimes
Final Words
Well, these were our picks for best free OGG players for Mac/Windows PC. The programs we mentioned above cater to a diverse user base, from advanced users to folks who just want to play OGG files without lags and obstacles. All of these OGG players provide excellent performance with basic and extra playback function. But Cisdem Video Player and VLC Media Player are the most recommended tools due their stability, reliability and effectiveness. Which is your favorite free .ogg player? Share your thoughts with us.