Before meeting, you received several important files in WMV format from your boss, but you cannot open them on your Mac. After searching online, you knew that WMV files are not compatible with Mac OS.
Your teacher sent you some learning videos in .wmv format for your test. When you were ready to study, you found that your Mac cannot read the WMV files. You tried downloading several software, but finally failed.
Have you ever encountered a similar situation? If Yes, this article will help you solve the problem of playing WMV files on mac quickly.
What is WMV?
WMV, short for Windows Media Audio, is a compressed video format invented by Microsoft and a part of Windows media framework. WMV files usually contain audio information and video content. As a distinguished multimedia container, WMV can compress large files into small ones fast without losing quality.
WMV file can download and play at the same time, making it the most popular and famous file format. They are simple to open and store. Many media players can be used to watch videos that are stored in WMV format. With lots of advantages, it has been widely used for a long time. However, it can only be used in Microsoft system. That is to say, WMV files cannot be played on Mac, which makes APPLE users anxious.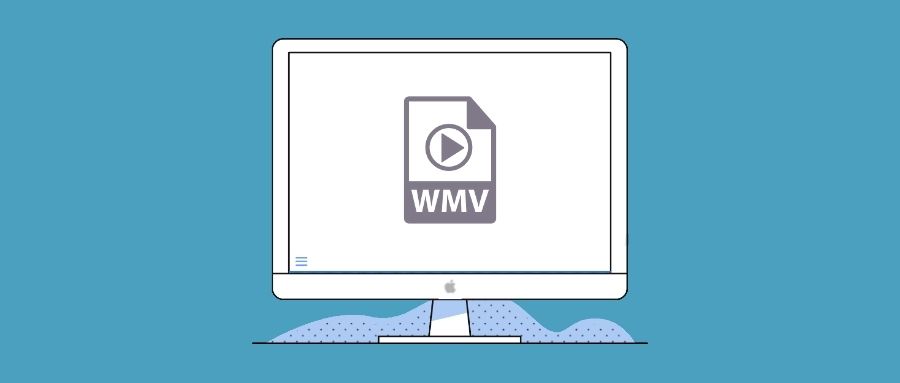 Are there any possible solutions to this problem?
Of course yes! In the following part, fast and easy ways to play WMV files on Mac free will be introduced.
The Quickest Way to Play a WMV File on Mac
Cisdem Video Player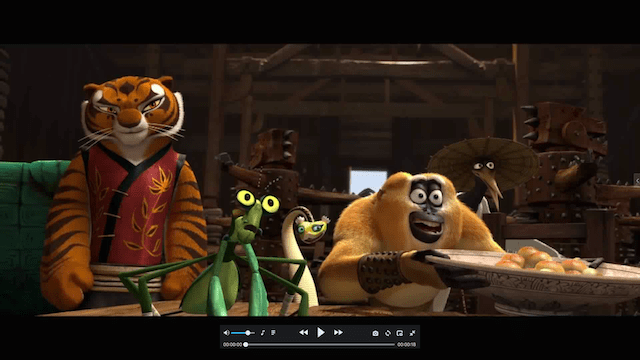 Among all the WMV players, the one that outperforms other competitors is Cisdem Video Player, which is the best media player for Mac that supports various formats, like WMV, MP3, MP4, MOV, M4A, MKV, FLV, and more. It can smoothly play 4K, 5K, and 1080P HD videos.
The best WMV player for Mac acts fast. When you play a video, it runs immediately without buffering, and you do not need to wait for loading. Being elaborately designed, the interface is neat, and you will not be interrupted by boring and annoying ads. You can enjoy the full screen of videos with high quality.
Besides, the screen-shot function helps you capture the wonderful moments. The snapshots will be stored neatly in the file. Most importantly, playing WMV files on mac via Cisdem Video Player is for free!
Advantages:
support virtually all files formats

fast reaction
neat interface
high quality of video
no annoying ads
for free
Disadvantages:
only available on Mac
3 steps help you play WMV files on mac successfully by Cisdem Video Player.
Step 1. Download and install Cisdem Video Player. Click the button below, which is totally safe and free.


Free Download
Step 2. After installation, double-click on the icon and run the software.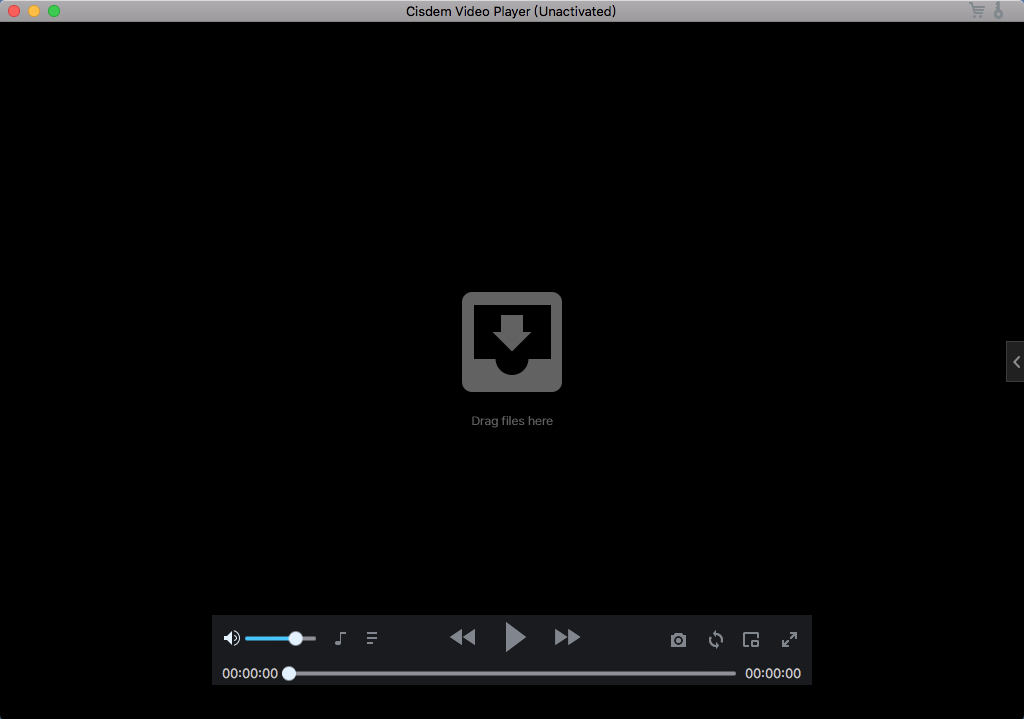 Step 3. Drag the WMV file that you need into the arrow area, the media player will present the video immediately.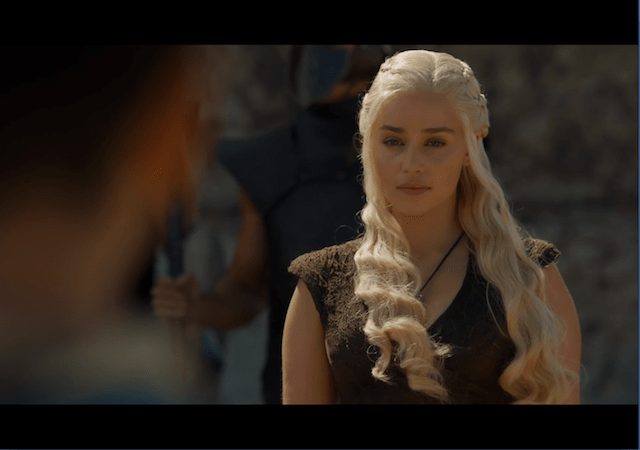 The operation is extremely simple! Once you install the application, you can open WMV files at any time.
Click the website, if you want to know more about Cisdem Video Player...
5 Top Alternatives to Play WMV Files on Mac
In addition to Cisdem Video Player, there are some alternative solutions. According to the high quality of a good WMV player, we collect other 5 top-ranked software on Mac OS for your reference.
1. VLC Media Player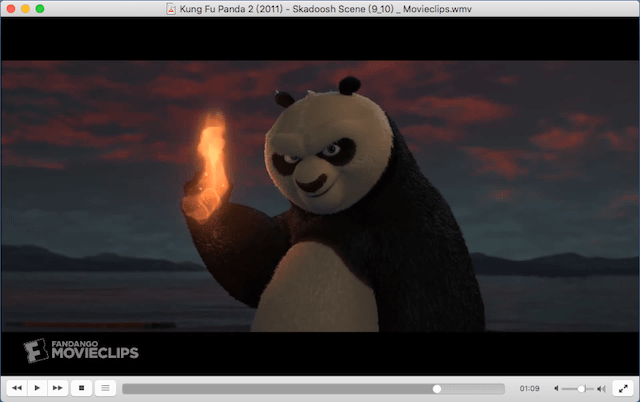 In terms of playing WMV files on Mac, VLC is a safe and free media player. This open source, multimedia player supports various kind of multimedia format, including DVD, CD, MP3, WMV, and almost anything that moves. With VLC, Mac owners can easily watch WMV videos. The play interface is friendly designed, and you can control the progress bar easily and drag it to a particular spot in the video.
Advantages:
playback easily
support a wide range of files formats
Disadvantages:
complex menu list
Here are steps that help you to view a WMV file for Mac OS by VLC.
Step 1. Download VLC, and install it.
Step 2. After a successful installation, you can open the software. Then, drag the WMV files that you need to the central area.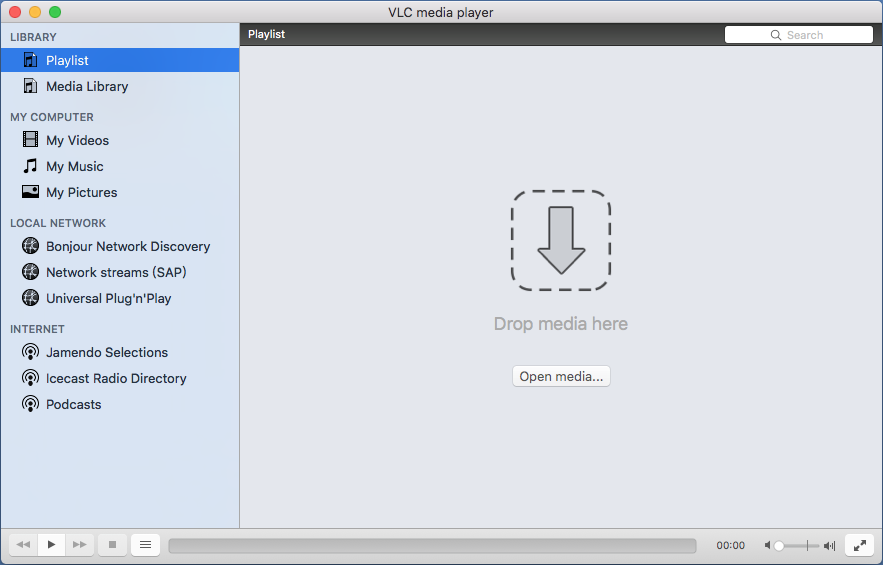 Step 3. Within one second, you can enjoy your video time!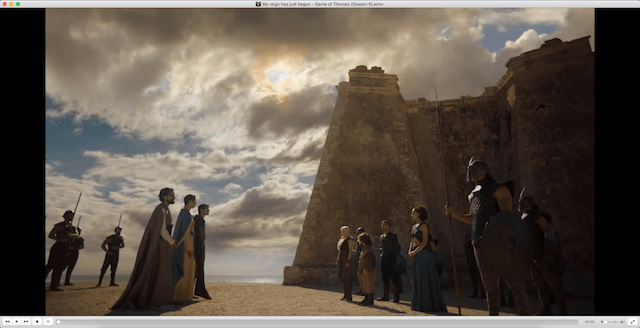 2. 5KPlayer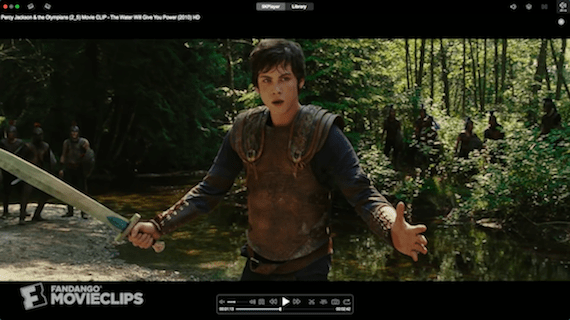 5KPlayer, a free WMV player for Mac, is a comprehensive video player. It not only plays videos, music, DVD, live streaming, but also supports DLNA and AirPlay service. The media player can play 4k and 8k videos in different formats like MP3, MP4, WMV, MKV, WMA and more.
With a built-in video library, you can put all your WMV files in the library list, which means that you can play the video one by one. 5KPlayer also has some distinctive functions, like video cut, 360 degree playback, and bookmark.
Advantages:
high video quality, especially for for 4K, 5K videos
support AirPlay
support download video/music from YouTube
Disadvantages:
ads appearing in free version
The following are instructions about playing WMV files on mac by 5KPlayer.
Step 1. Install the application.
Step 2. Launch the software on your Mac, and you will see the interface below.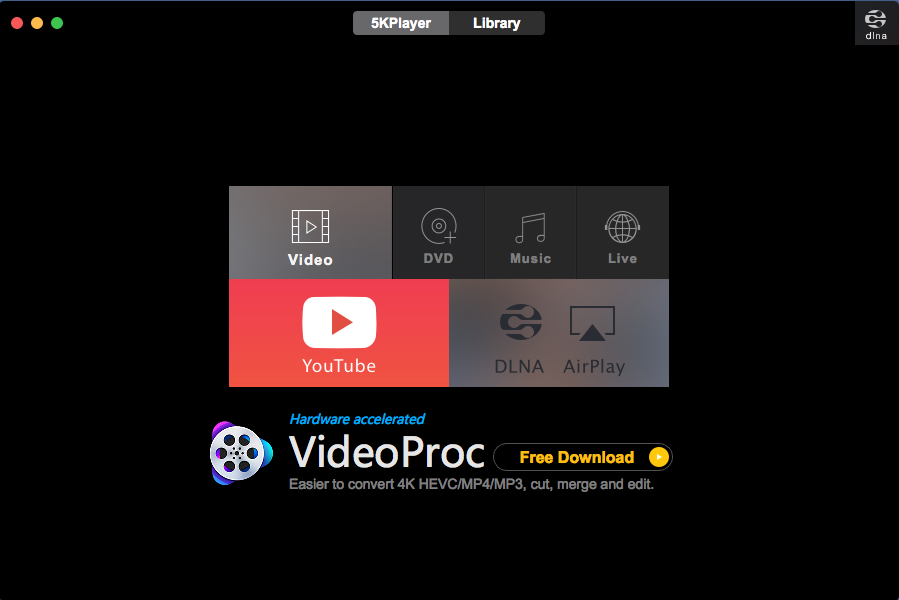 Step 3. Click "video", choose a file from your Mac that you want to open.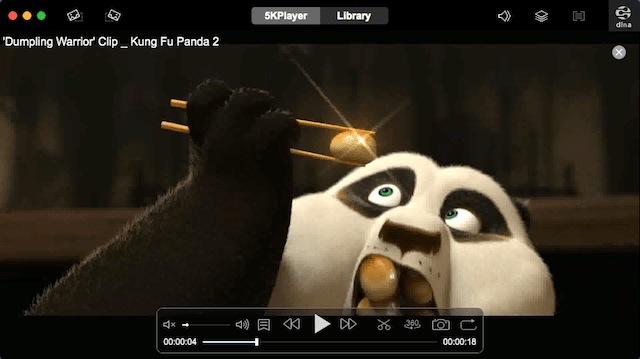 By the way, if you want to watch videos from YouTube, you can click the red button "YouTube" from step 2, paste the URL from YouTube in the blank area, and download the video. The video will show on your desktop. Then, start your movie time!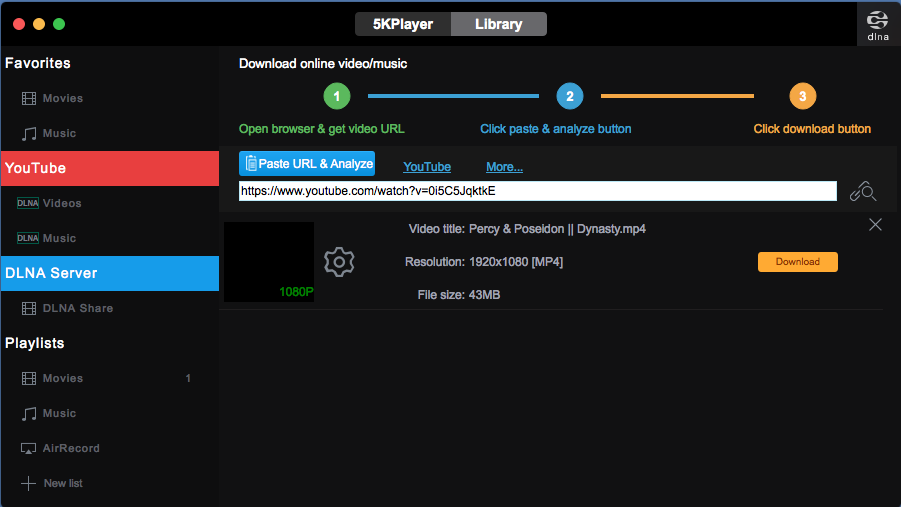 3. IINA Player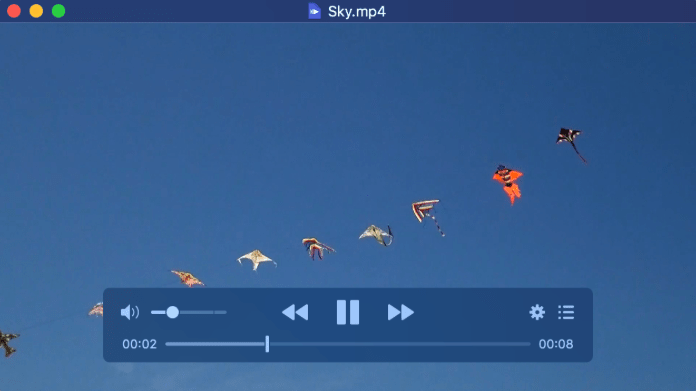 As a modern media player for Mac OS, IINA has powerful functions. It puts more emphasis on user experience. Users can not only perform basic operations, like screen shot, control the progress bar, but also can adjust the speed of any video being played. For example, you can broadcast the video at low speed, two times faster, or even 16 times faster. Besides, the control of playback is easy and flexible. Furthermore, IINA supports picture-in-picture mode, which makes it possible to enjoy other videos simultaneously.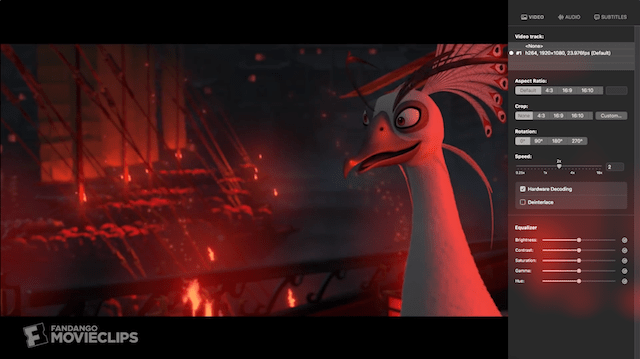 Advantages:
excellent user's experience
picture-in-picture mode
support local files, online streams, YouTube playlists
Disadvantages:
only for the latest mac OS
Playing WMV files on Mac via IINA Player is shown below.
Step 1. Install the smartly developed software.
Step 2. Once installed, double click the IINA icon on your Mac. The colorful and neat interface emerges.
Step 3. Click "Open", choose the WMV file that you are going to play.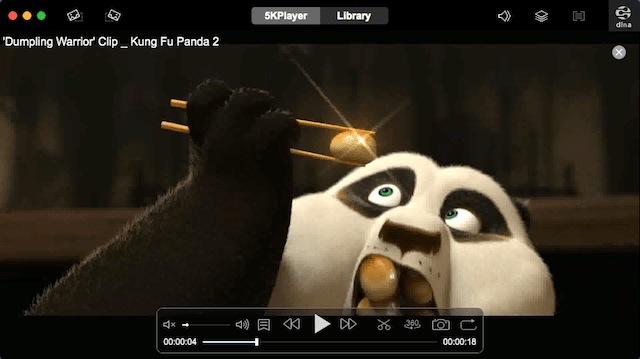 4. MPlayer OSX Extended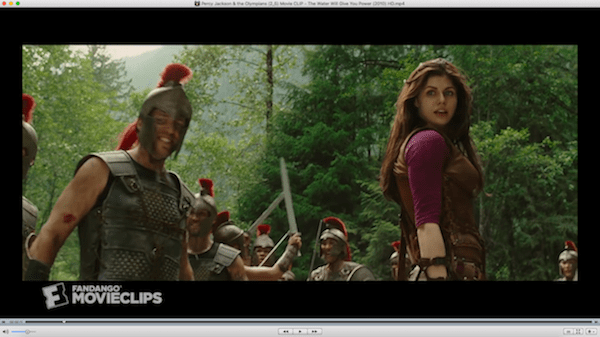 MPlayer OSX Extended is a small but improved version based on the MPlayer OSX. It is designed to deliver a powerful player for OSX. After fundamental changes, it successfully becomes a modern and easy to use player. The player owns a variety of functions such as adjusting the size of the video interface, screenshot, easy control of the progress bar. However, the developer of the software has announced that MPlayer OSX Extended has been retired and will not be updated.
Advantages:
no ads
no frills in the interface
Disadvantages:
will not receive future update
hard to find the exact button to operate
The method of playing WMV files with MPlayer OSX Extended is demonstrated as follow.
Step 1. Install the software.
Step 2. When you launch the player, you will find that the interface is extremely small.

Step 3. Find the "File" button in the top left corner, and click "open" button to choose the WMV files that you need to play. Then, you can successfully play the video.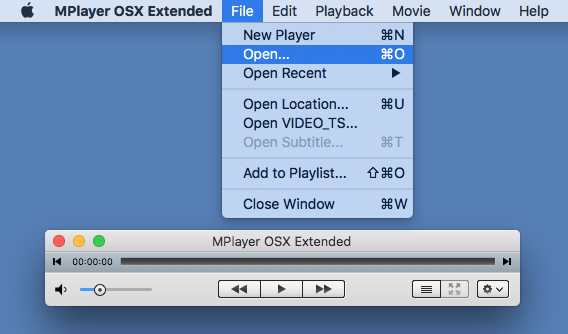 5. Playing WMV files on Mac by a Converter
Converting the format of files is also a good way to play WMV files on Mac for free. Through a converter, you can change the files into other formats that your Mac can be compatible with. For example, you can convert WMV into MP4, MOV, and MKV which are supported by your Mac.
If you want to open WMV files online rather than install a third party tool, Cloudconvert, a free WMV converter for Mac, is strongly recommended. It supports popular video and audio formats including WMV, WKV, MOV, MP4, AVI and more. The process of conversion is finished online. It works fast and the best possible quality of video or radio is kept.
Advantages:
without installing software
supports conversion of various formats
fast conversion speed
no quality loss
Disadvantages:
take some time
How to play a WMV file through Cloudconvert for Mac? The following are instructions.
Step 1. Open cloudconvert website.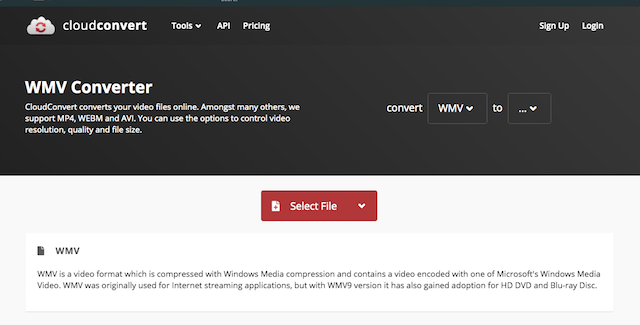 Step 2. Click the red button in the central area of the page, choose the WMV files that you need to play. Then, choose a format which is compatible with your Mac. Usually, MP4, MOV, AVI are preferred choices.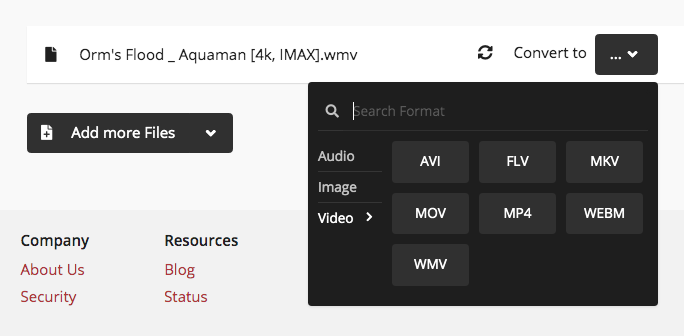 Step 3. When the conversion is finished, you can watch your video on your Mac. Also, you can download the video by clicking the green button "Download" in the lower right corner. By doing this, the file can be stored on your Mac and you can open it at any time.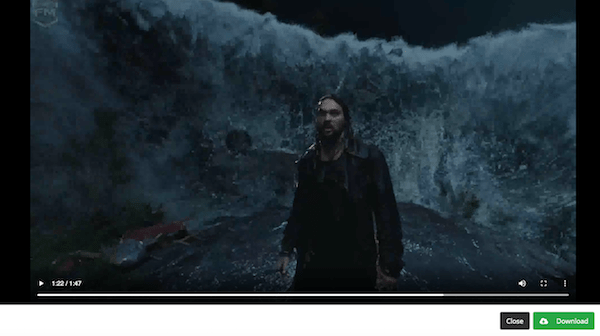 Generally speaking, converters usually take some time to finish the conversion process. It means that you have to wait for some time if the video itself is long. Among all the methods of playing WMV files on mac for free, converting the format is not an efficient way. So, why not just choose a tool that can play WMV files directly? Your time can be saved.
1. If I install Flip4Mac for QuickTime, is it helpful to play WMV files on Mac?
No, it is no longer helpful.
As we all know, QuickTime is a built-in video player in Mac OS. Most of Mac users play videos in QuickTime, but unfortunately, it can not play WMV files. If you are used to using QuickTime and do not want to change a media player, a smart component called Flip4Mac can help you. Flip4Mac is an excellent tool for QuickTime. With it, you can play WMV and WMA files via QuickTime directly and efficiently.
However, "Flip4Mac service has ended" appears in the process of installation. From now on, it cannot be installed. So, do not waste your time to download Flip4Mac for QuickTime any more. In the information provided, a software called Switch is recommended, which help you convert WMV into other formats.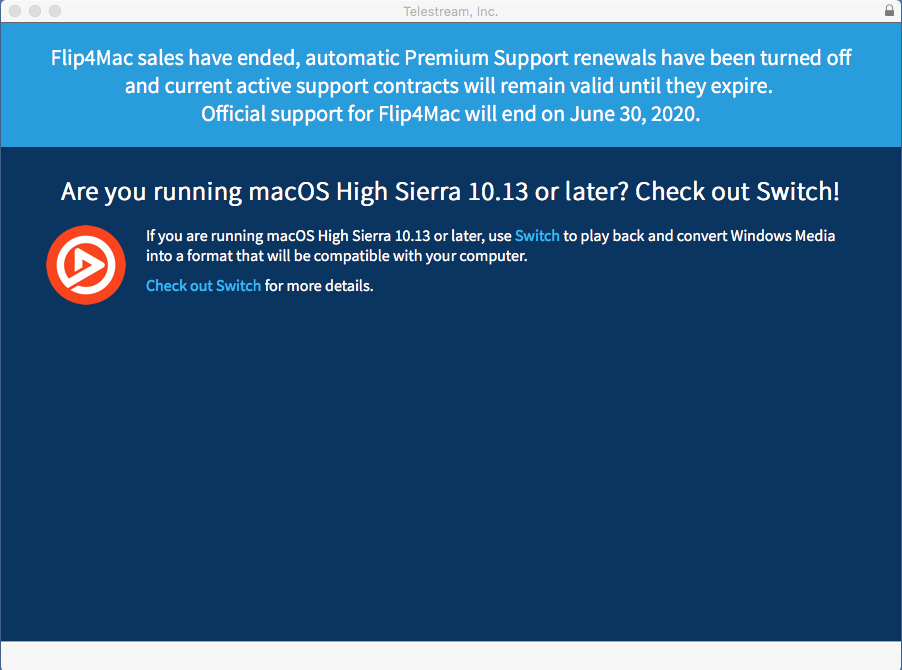 2. Can I play WMV files with Window Media Player?
No, you cannot.
Window Media Player is a media player developed by Microsoft. The company once released a version for Mac OS. However, lacking support for many media formats, the software was discontinued and canceled. Microsoft has ceased its development for Mac Since 2006. Therefore, playing WMV files on mac via Windows Media Player does not work.
3. What criteria can be referenced when choosing a software for playing WMV files on Mac?
There are multiple WMV players for mac, but how can we choose the best one and the most suitable one? We can take the following assessment criteria into consideration:
has a neat interface
supports a wide range of video formats
has high video quality even in a full screen mode
no ads
has additional functions like screen shot
for free
Conclusion
In conclusion, Cisdem Video Player is the best solution to play WMV files on Mac. It is not only popularly used, but also the most worthy of trust. Apart from Cisdem Video Player, other 5 applications mentioned are excellent methods to play a WMV file for Mac OS. After reading the article, you must have an answer about how to read a WMV file on Mac. If you have WMV files that are urgent to play now, have a try! You won't be disappointed!