Most stock video players for Mac are simple and support tons of video formats, like MP4, MKV, AVI, FLV, AVCHD, WMV, etc. Since the release of 1080p videos, they have faced tremendous challenges.
When playing full HD 1080p films via the general media players, they might run into trouble or fail to work. So you'd better find the practical full HD video player (free or paid) as instead. I am here to give you several best 1080p video players for Mac, which can play "ALL" HD videos.
Best Full HD Video Player for Mac/Windows
Free 5k/4k/1080p video player for Mac/Windows
Neat and user-friendly interface
Support numerous multimedia formats and codecs
Play any video and audio formats like MP4, MKV, FLAC, MP3, M4V, etc.
Subtitle synchronous or load external ASS, SRT subtitles
Built-in keyboard shortcuts to take control of your player
Extra purchase to activate conversion feature, 4k to 1080p included

Free Download

Free Download
Top 8 Best Free Full HD 1080P Video Players for Mac
#1) Cisdem Video Player
Cisdem Video Player for Mac, a 100% FREE 1080p video player, stands out from the rest due to its powerful supports and decent reputation. It's packed with minimalist UI and clean design, enabling you to play any video and audio files of more than 200 formats. Also, you can play 720p, 1080p, 4k, or 5k videos without bugs or artifacts.
The full HD video player itself develops advanced technology to support GPU and hardware acceleration. There is no need to install additional codecs or plugins. Every image, every action, still or moving, is delicately displayed. Plus, Cisdem best 1080p player allows you to load subtitle files automatically and imports subtitle files easily.

Free Download
To play your 1080p video on Mac, just drag it to the software or the icon.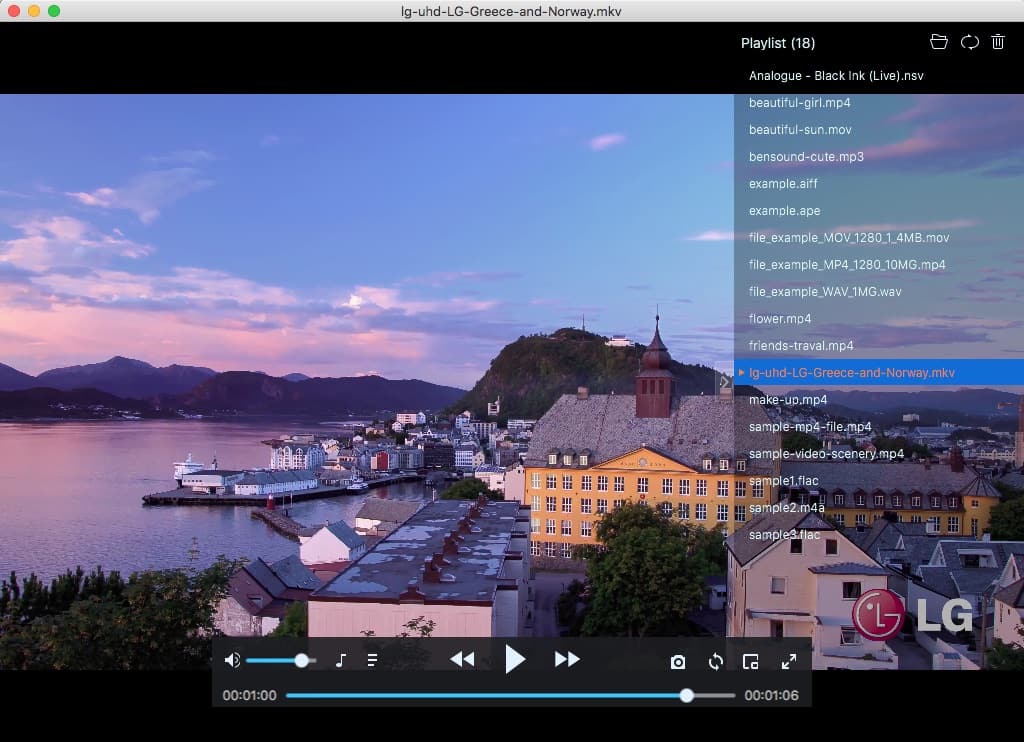 Pros:
Play 200+ video/audio file formats without codec packs installed.
Support Dolbys, RStereo, DTS multi-channel surround sound playing
Load or add subtitle files in different languages
No ads and no user tracking
Offer an in-app purchase for conversion feature
Cons:
Only available on Mac
Download the best free full HD video player for Mac here >>
#2) VLC Media Player
VLC Media Player claims it can support a wide range of formats like MKV, WMV, MPEG, MP4, MOV, AVI, DIVX, XVID, FLV, FLAC, WAV, REAL, VOB, etc. as well as DVD, CD, and VCD. Similar to Cisdem 1080p video player, VLC covers a heap of decoding and encoding libraries, ensuring you to enjoy movies without other codec or plugins installed. But the delay might happen when it plays full HD 1080p videos.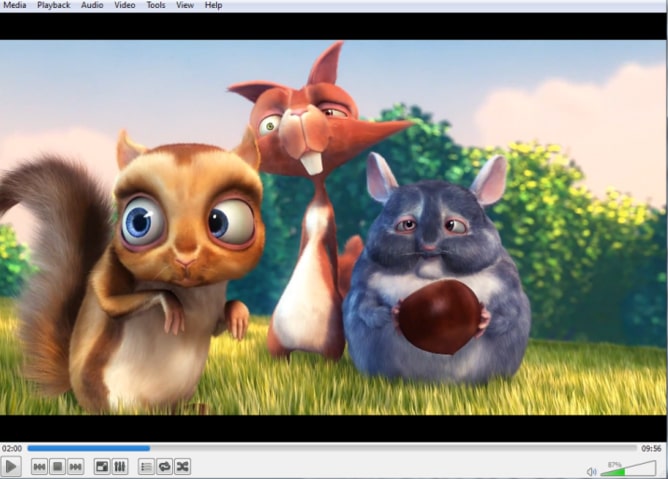 Pros:
Support multi- platforms
Free, lightweight, and flexible
Support hotkeys
Make video and audio conversions
Cons:
Outdated interface
Can't play some specific formats and fail to play the supported formats sometimes
#3) Mac Blu-ray Player
Mac Blu-ray Player comes to the fifth. It's a paid 1080p video player that can play Blu-ray menu and disc. With the development of media player, Mac Blu-ray Player also updates its functions to play full HD 1080p videos.
However, it specially design for Blu-ray movies enjoyment, so this 1080p player doesn't support 4K, MKV, FLV, MOV, 3GPP or any other formats, unless you upgrade to the Pro version (expensive) or the free version (can't play Blu ray).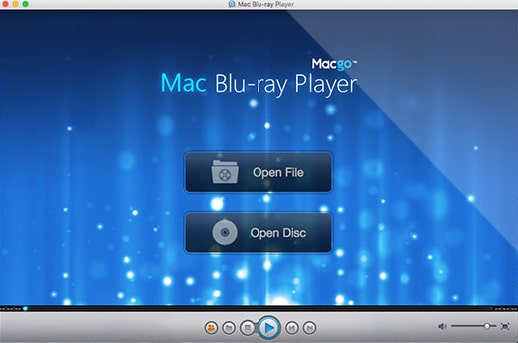 Pros:
An easy way to play your Blu-ray discs on your Mac.
No ads and safe to use.
Good at playing Dolby TrueHD and Dolby Digital Plus.
Cons:
A little complicated to operate for beginners
Lose quality when playing full HD 1080p videos
#4) 5KPlayer
5KPlayer is one of the top-rated full HD video players that plays 1080P, 4K, 360° HD videos, and DVD videos smoothly. It supports a wide array of formats, including MP3, APE, WebM, FLV, MKV, H.265/264, MTS/M2TS, VP8/9, etc. As a commercial 1080p player, it lets you download video contents from YouTube, Vimeo, Dailymotion, and more.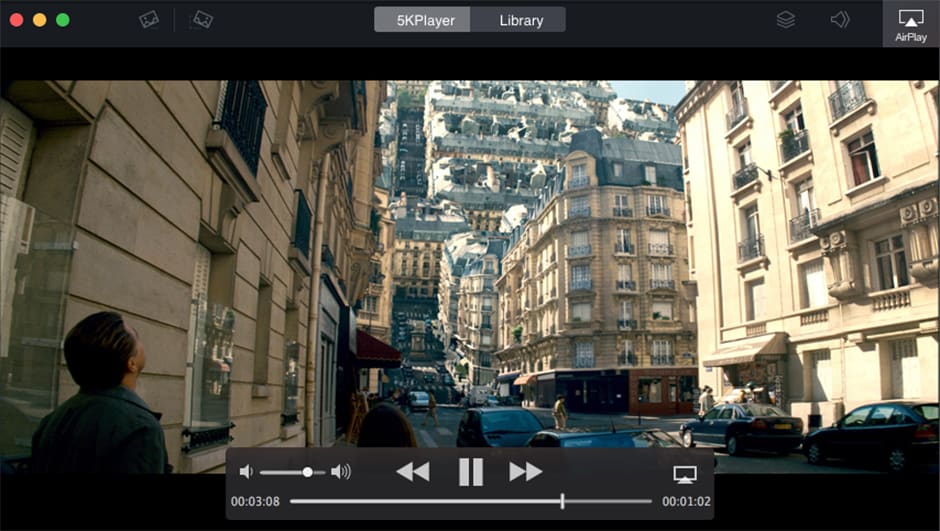 Pros:
Besides for Mac, also a full HD video player for Windows 7/8/10
Play 1080P, Ultra HD 4K and 5K videos
Support lots of file formats
Cons:
Paid software
Not mainly designed for full HD video playback
Elmedia Player is a rich-featured 1080p player which supports most popular media file formats, such as MP4, M4V, DAT, MOV, AVI, SWF, FLAC, DivX and more. It will bring you an outstanding experience to enjoy full HD movies without interruptions and slowdowns.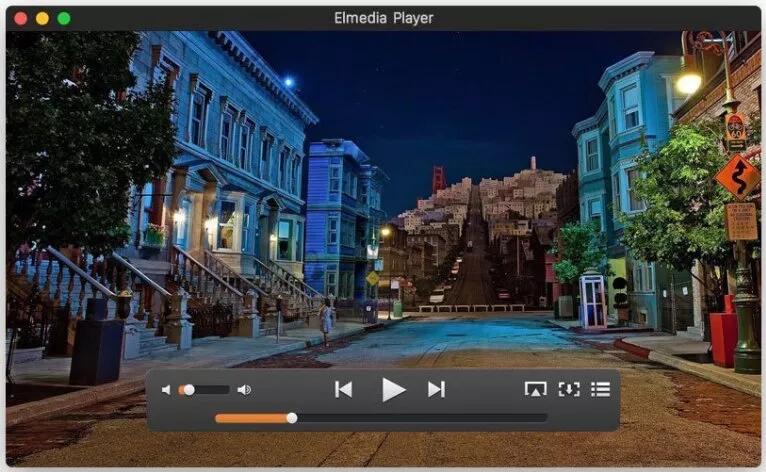 Pros:
Adjust playback speed
Create and organize bookmarks
Offer some useful playlists options
Cons:
Fail to display Flash videos sometimes
Need take time to learn how it works
#6) RealPlayer
RealPlayer is an impressive 1080p video player that's available on Mac, Windows, and Android. It supports to play videos, music as well as download & convert videos. For its exceptional performance and high stability, RealPlay finally earns a place on this list.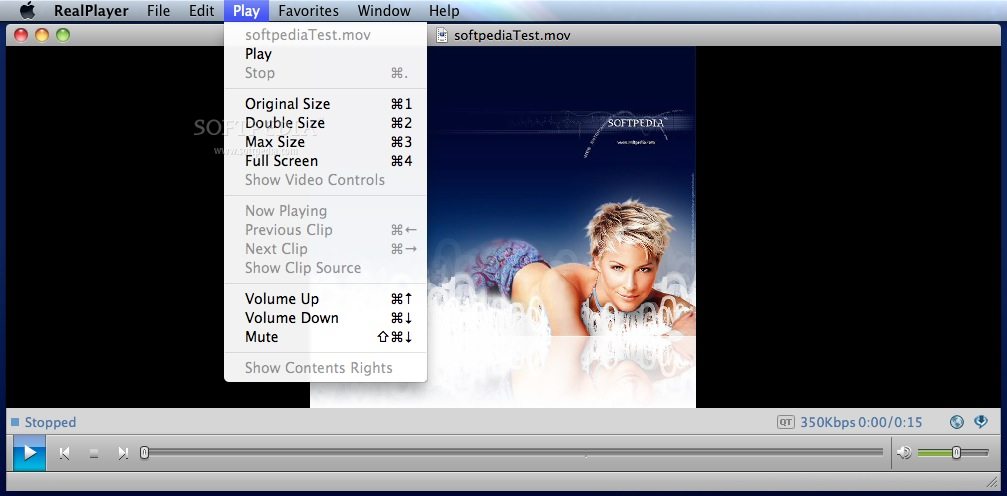 Pros:
All-in-one video handling program
Keep individual videos private
Cons:
There may be bugs
Not friendly for novice
#7) DivX Player
DivX develops a full HD video player for 1080p, 4k, and HEVC file playback. Its easy-to-navigate design assists you to play tons of media formats without fuss. You can import videos or folders into the built-in library. The pro version of this 1080p video player lets you import HD files from Dropbox and Google Drive. However, after you installed the software, it will be packed with many add-ons like DivX Converter, DivX Preferences.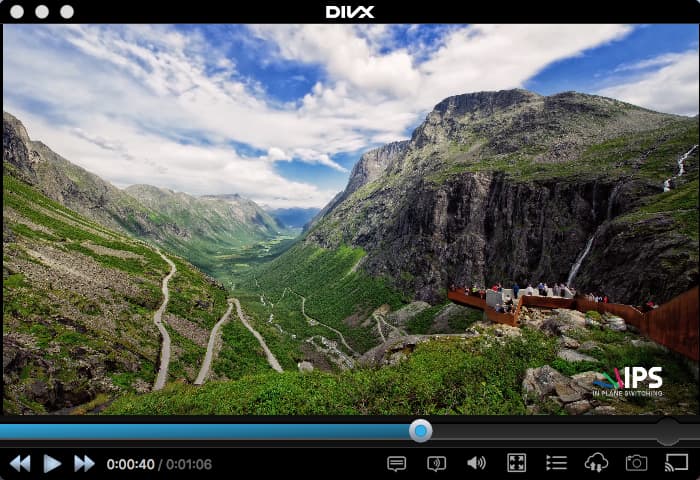 Pros:
Smart media library
Add video to my playlist
Burn media files to DVD via DivX Transfer Wizard
Cons:
Beautiful but distracting interface
Screen freezes while playing 4K videos
Unwanted add-ons
#8) KMPlayer
KMPlayer, also known as KMP or K-Multimedia Player, is a nice full HD video player for Mac and Windows. It can play 1080p VCD, DVD, MKV, MPEG-1/2/4, MOV, AVI, etc. files. This best 1080p video player covers some customizable options, such as color balance, screen rotate, volume, etc. Since it originated in Korea, it lacks English user guides or help documents as well as the professional web representation. But KMPlayer delivers 12 interface languages, including Chinese, English, Russian, Spanish, etc.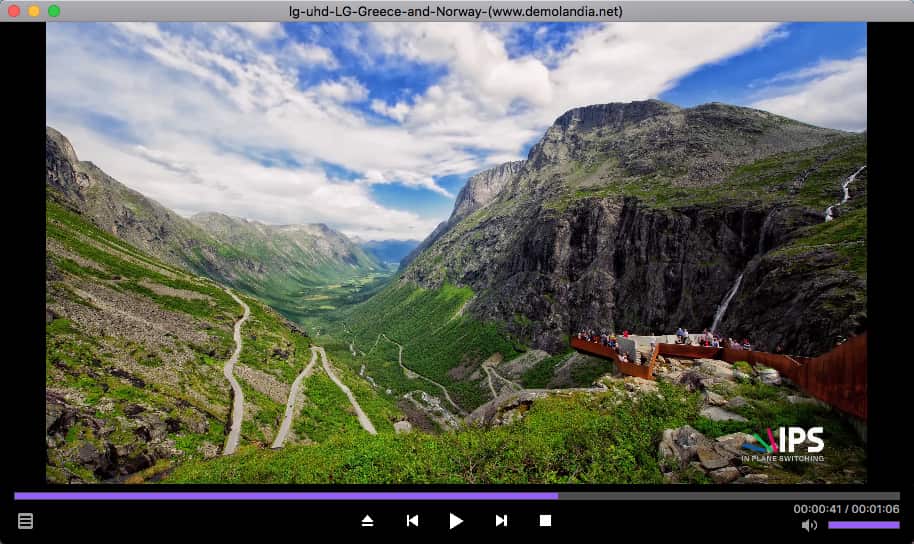 Pros:
Adjust color balance using Contrast, Saturation, Brightness, and more
5/30 seconds to fast or slow the video
Import subtitles and re-sync them
Cons:
Stuck when playing 4k video or change video settings
Crash or force quit by accident
#9) QuickTime Player
QuickTime Player, bundled with Mac, has the simplest interface. It's a clean 1080p player that can be used to view, resize, record, and create videos. It supports various formats and enables you to convert videos to 720p, 1080p, or 4k. This full HD video player for Mac also supports adding Perian, but the Perian needs to buffer the file before it can be played.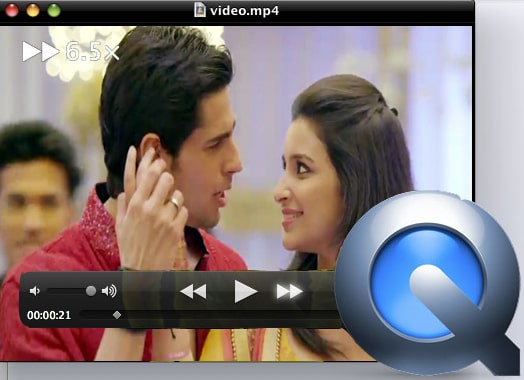 Pros:
Slick to use with intuitive interface
Compatible with Mac and windows
Can extend the capabilities by installing plugins
Cons:
Too slow to launch the software
Sometimes crash by itself
Do not support multilingual subtitles
#10) MPlayerX
MPlayerX, a helpful full HD video player for Mac, has long been the main competitor to VLC. The main downside is that it can get pretty laggy and out of sync with video when it can't keep up for one reason or another. It has a great interface that is very similar to QuickTime Player and is very easy to use but sometimes falters in its main task: playing a video.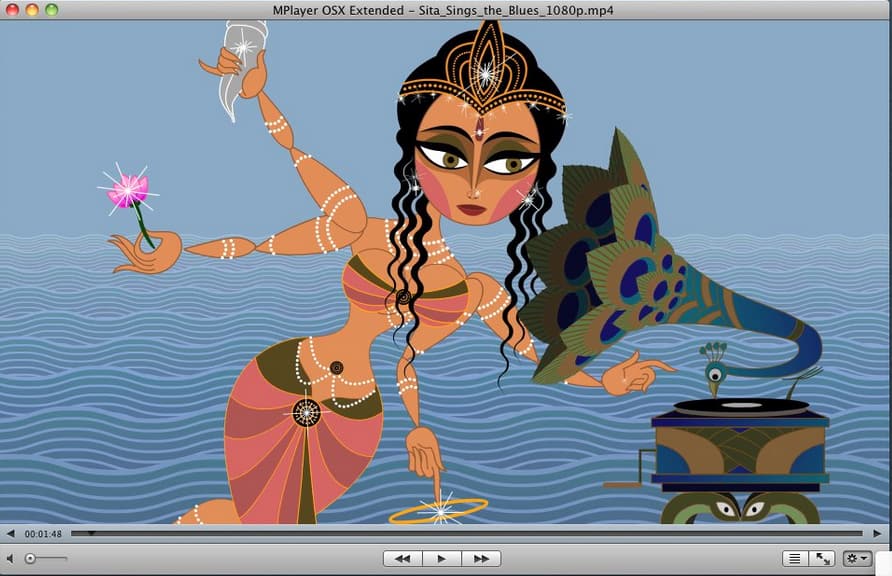 Pros:
Easy-to-operate
Play most popular formats at present (including 1080p formats)
Remember where you left off and resume playback from the last point automatically
Cons:
Small niggle: don't remember preferred aspect radio, afaik
Sometimes it is laggy
What is HD 1080P?
HD 1080p is also known as Full HD or FHD. It is a set of HDTV high - definition video modes. That means when you enjoy your movies or TV shows, HD 1080p will give you better quality images. HD 1080p usually assumes a widescreen aspect ratio of 16:9, implying a resolution of 1920x1080(2.1 megapixels) often marketed as Full HD. You must meet 4K, 5K video. The difference between 4K, 5K, and HD 1080p is pixels. Many pixel spots make up the image on your display. That is, more pixels mean more realistic and clearer images. 4K means 4096x2160 pixels, 5K means 5120x2880 pixels. However, HD 1080p is 1920x1080 megapixel. That means with HD 1080p video, you could enjoy a cleaner video than 4K, 5K. At the same time, it requests the video player can play those videos.
Conclusion
We've introduced the top 10 full HD video players according to the user interface, features, and support. Although all of them have the capacity to play full HD 1080p videos, it is undoubtedly that Cisdem Video Player and VLC Media Player to be the best 1080p video players because of powerful encoding & decoding, no spyware and a wide variety of formats support.