Our contacts get fat and become kind of a mess after one-year busy business. Is it too time-consuming to find out one client's information instantly in your massive contacts book? Why not make a contact group? To create various contact groups in name of family, friends, colleagues, clients, etc., so that you can conduct social connections more easily. It is especially great and helpful for people who has large address book, like email your work colleagues without manually inputting each email address, just copy and paste, so easy!
This article introduces three popular contact manager apps to help you to make handy group in contacts, and complete contacts cards' profiles with useful notes.
Group Contacts on Mac with Super Ease
Let you easily create contact groups and subgroups
Let you effectively view, search, edit, tag and manage contacts
Support contacts from various apps and sources such as Mac Contacts, iCloud, Google, Facebook, Outlook, etc.
Smoothly sync contacts between them
Export contacts to 8 formats like CSV, Excel and vCard
Import contacts from CSV and vCard files
Find and delete (or merge) duplicate contacts
Allow you to backup and restore contacts with 1 click
Support macOS 10.11 or later

Free Download
Cisdem ContactsMate Mac is a piece of third-party contact manager software for Mac, which is good at managing your Contacts database, edit contact profile, detect, delete and duplicates and invalid and other errors of Mac Address Book, keeping your Mac Address Book up-to-date and error-free. Cisdem contact manager app can export Mac Address Book to CSV, vCard, TXT, Docx, HTML, Excel, Numbers, and Pages format for easy Contacts back up or sync.
Use Cisdem ContactsMate to Make a Contact Group
ContactsMate comes with great grouping ability. Now I am happy to show you how to create contact groups.
Look at the left column, click the plus sign "+" at the bottom to add new group under "All Contacts". Those groups can be titled or deleted.
Rename the new group, like Clients, Family, Old Friends, Colleagues, etc.
Create second-level group. For example, after you make the first new group "Clients", you can continue to make groups under this group, like "Clients"<"American Clients".
Just drag-n-drop one card to your group. One card contact only belongs to one group, never appears in two groups. This contact manager app can easily and quickly sort all contacts to each group.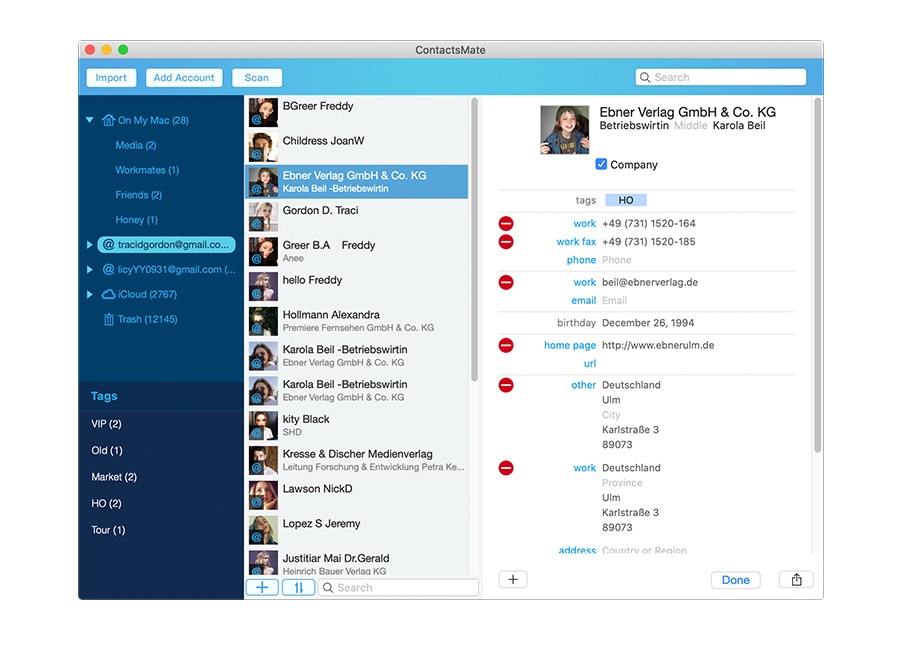 What's more benefits from Cisdem ContactsMate?
Cisdem ContactsMate is not only the best third-party app to make contact group, it is also a powerful contact management software. You are able to customize user profile details with Name, Mobile, E-mail, Company, etc., and use its 14 screening conditions(Duplicate, Invalid, Errors,etc.) tofilter and complete Contacts.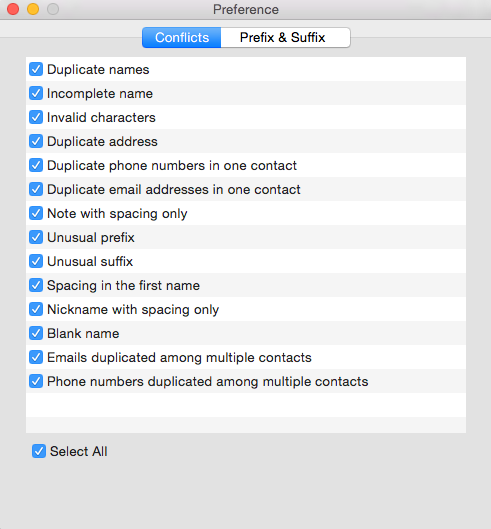 It utilizes the Mac OS X built-in contact database which makes it synchronous with iCloud and OX Address Book well. Any change in the Cisdem ContactsMate can be updated to them. And this contact manager app is able to export Contacts to common formats, like CSV, vCard, TXT, Docx, HTML, Excel, Numbers, and Pages for contact backup purposes. It keeps hard to offer us the superb contact manage ability. If you want to have a try at testing it, please download its free trial version below.
Contacts, called Address Book before OS X Mountain Lion, is a computerized address book included with Apple Inc.'s OS X. This contact manager app can let you add and edit contact, make a group in contacts, save or print labels and envelopes, mailing lists, pocket address books etc.
Its Group function is simple. How to do the contact grouping with this online contact manager? Click "All Contacts", it will turn into blue, highlight the mouse curse on it, you will see a "Plus" sign and click it , it appears a "untitle group" for you to create and edit a new group.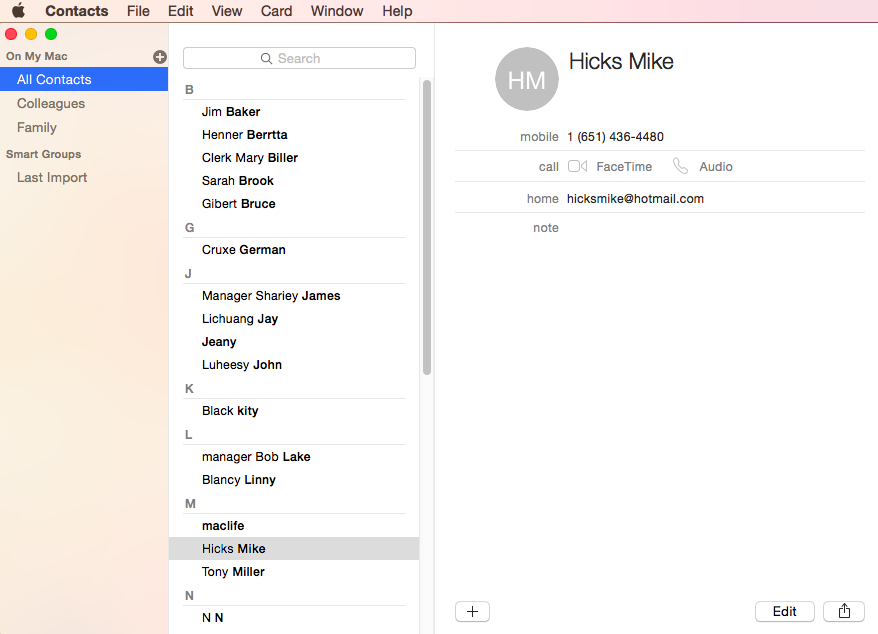 I want to express my using experience and opinion on it.
It can merge and look for the duplicates, but can't do more for screening conditions (like incomplete name, invalid character, unusual title, suffix, etc.).
I don't love its grouping method, not intuitive and direct. If I am fresh man, I don't think I will understand how to grouping if without its introductions. Apart from this, it can't support do the secondary grouping, if it can manage the group to be more refined and slimmed, it's better.
The handling is not easy-to-use. For example, I want to delete one group, I have to click the Mac top tool bar Menu < Edit < Delete Group. If I can make it at one click without leave the app's interface, I think it is more time-saving.
Google Contacts Manager is an online address book, it is integrated with Gmail, Calendar, Drive, and other Google products. You can create, edit or delete a contact and contact group, it can store all your email contacts, supports import contacts from Yahoo Mail, Outlook.com, AOL, other mail providers, or directly load CSV/vCard files, and export one of groups or all contacts to CSV/vCard formats. This contact manager Mac can make it easier to email a specific set of people.
Now, let's create a contact group on Mac. Click Gmail in the top left corner of your page, then select Contacts to access all contacts information. You an make and customize the contact groups. Click "Groups" <"New group", enter a new group name for the new group. It has 7 defaulted groups under the "Circles" for you to start with, you can use it directly and delete it.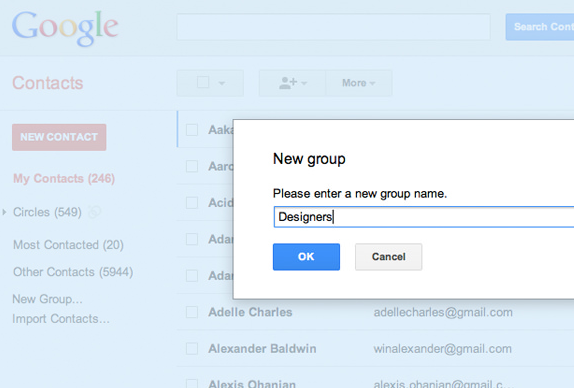 Note:
Google Contacts Manager can't be the best contact manager, its development platform is still in its infancy.
It can't support directly drag-n-drop the contact to the group.
Contact editing can't support to customize. The profile fields are prepared ready for your choice.
Which is the best contact manager app for Mac? Don't forget to leave your comments below, and welcome to share more useful information and advices to use.

Rosa Reyes


Rosa has worked in Mac software industry for more than eight years. She believes that the purpose of software is to make life better and work more productively. In addition to writing, Rosa is also an avid runner.