Undoubtedly, Google Gmail contacts play a very important role in doing business. We are all aware that staying in touch with partners is an indispensable part of doing business. Just like we need add new contacts, we also need to delete Gmail contacts somewhile. How to delete contacts from Gmail? If you don't have any idea, here we show you the steps of removing Gmail contacts. Hope these contact management software could be useful enough for your purpose.
Manage Contacts on Mac with Super Ease
Let you easily find and delete (or merge) duplicate contacts on Gmail or other apps
Let you effectively view, search, edit, tag and manage contacts
Import contacts from various apps and sources such as Mac Contacts, iCloud, Google, Facebook, Outlook, etc
Import contacts from CSV and vCard files
Smoothly sync contacts between them
Export contacts to 8 formats like CSV, Excel and vCard
Find and delete (or merge) duplicate contacts
Allow you to backup and restore contacts with 1 click
Support macOS 10.11 or later

Free Download
Someone you don't know but always sends marketing mails or advertisements to you.
Your friend's Gmail account was stolen. The bad guy often sends you harassing messages and harmful links.
You changed job, so you need delete old working partners from Gmail contacts.
There are some duplicate contacts. To manage Gmail contacts well, you have to remove the superfluous ones.
You may make a lot of friends on the Internet, but also met many passers-by. Once you confirmed that someone you wouldn't contact again, you'd better delete these Gmail contacts for keeping your account neatly. Actually, the Gmail service allows you to remove unwanted contacts from address book.
1. After signing into your Gmail account, choose "Contacts" option from the right side list.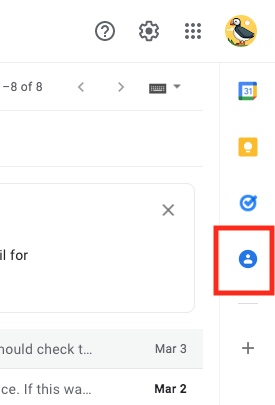 2. Tap "Open in new tap" in the top right corner. The system will redirect to contacts list. In Contacts, you can find all people that you have added to Gmail.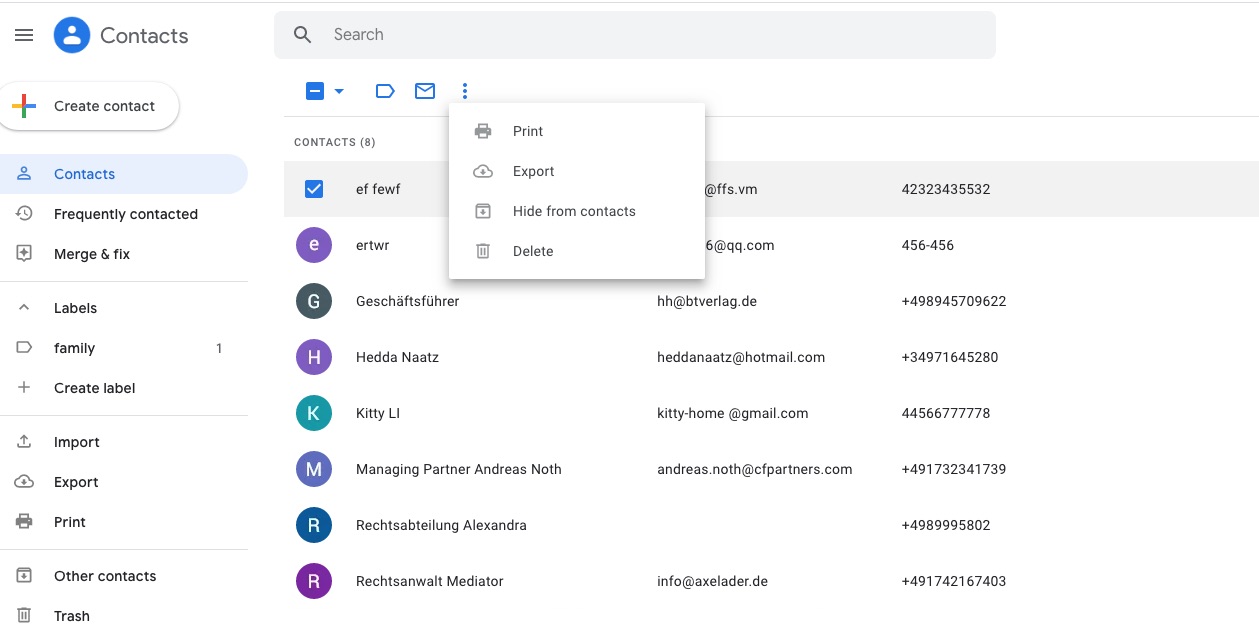 3. To delete the selected contacts from Gmail, click on "More actions" above your contact list and select "Delete". Then confirm your choice. Your contacts will be moved to trash. If you remove the contact by mistake, you can click "Trash" at the left list. Check the box next to the contact name. Click "Recover".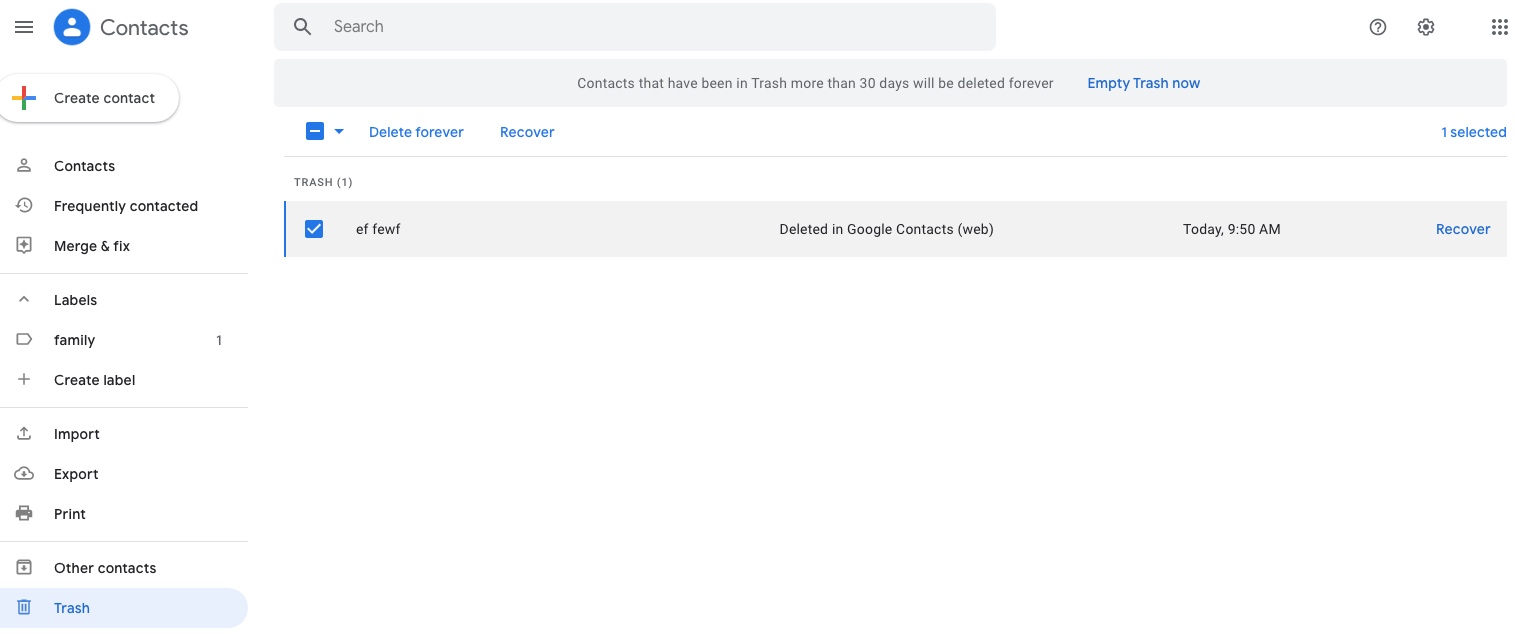 How to Delete Contacts from Gmail via Professional Program
Deleting contacts from Gmail with special tool will make everything simple and effective. Cisdem ContactsMate for Mac is a piece of super contact management software that can help you add, group, search, edit and delete contacts on Mac. Easy for you to delete duplicate contacts, fix conflicting or incomplete contacts.
1. Download and run the program on your Mac.

Free Download
Download the Free Trial of Cisdem ContactsMate
2. For the first time, a window will pop up to ask you for permission to access your Mac contacts. Then all your contacts on your Mac will be imported to ContactsMate.

3. Now import Gmail contacts to ContactsMate to manage your Gmail contacts. First, choose "Add Account" on the upper left corner.
4. You will arrive at Internet Account page, choose Google option. Then log into your Google account. Allow this app and Google to use your information.​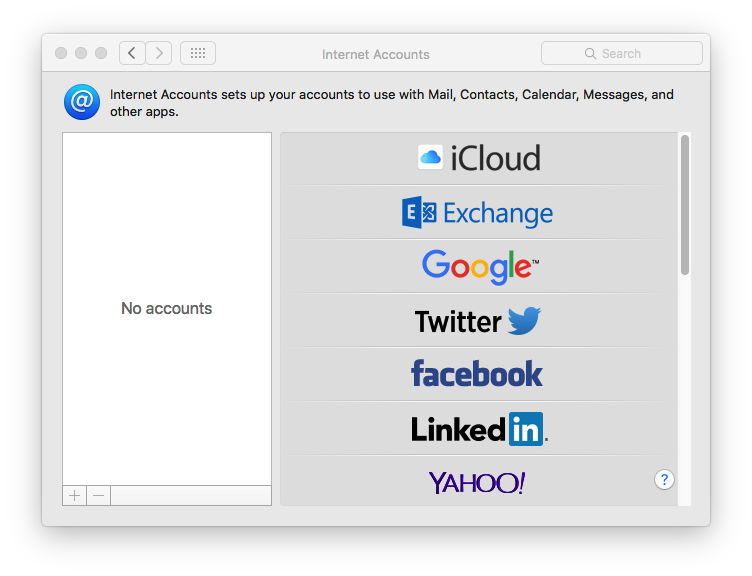 5. Select the box next to Contacts. Click the
button next to the Updated contacts detected message.
Then your will find Google in the sidebar.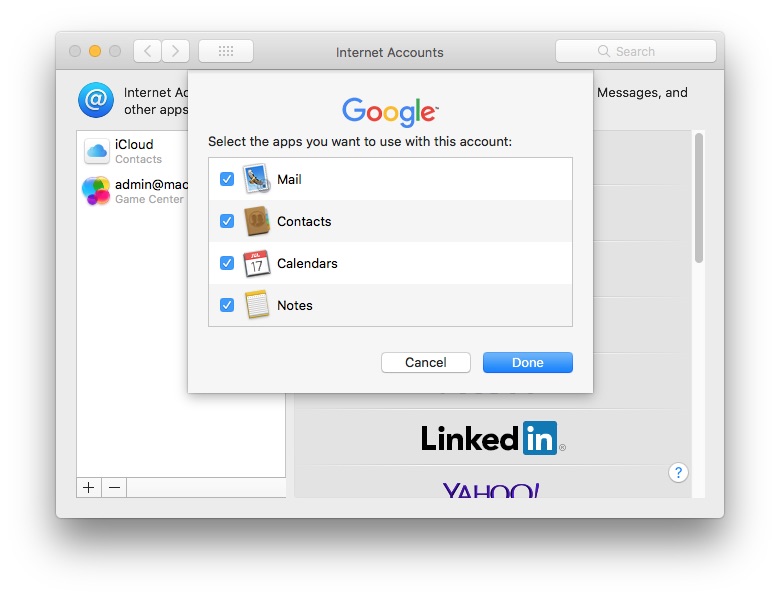 6. Now, you can start deleting contacts on Gmail via Cisdem Contacts. You have 4 ways to finish this process, let me introduce them to you.
Delete a Gmail contact: Right Click the Gmail contact in the middle of the window, you will find "Delete" button on the right side.
Delete Multiple Gmail contacts: Command click to select multiple contacts from the Gmail contacts list. They don't have to be next to each other. Right click the selected contacts, you will see "Delete" in the drop down box.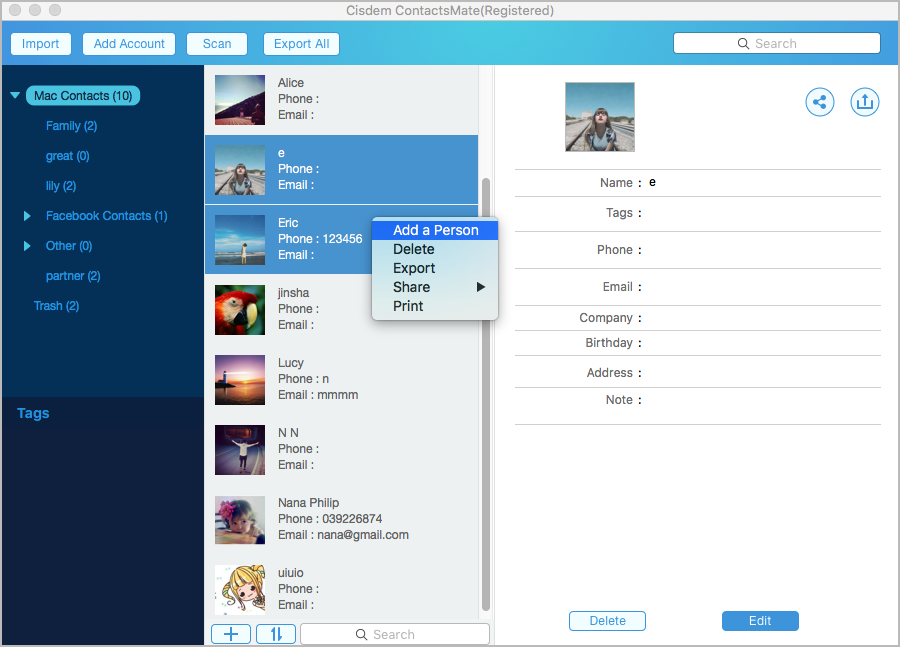 Delete duplicate Gmail contacts: Click "Scan" in main interface. Afterwards, select "Delete this contact" below solution to fix the conflict. You can also choose to edit or merge the duplicate contacts.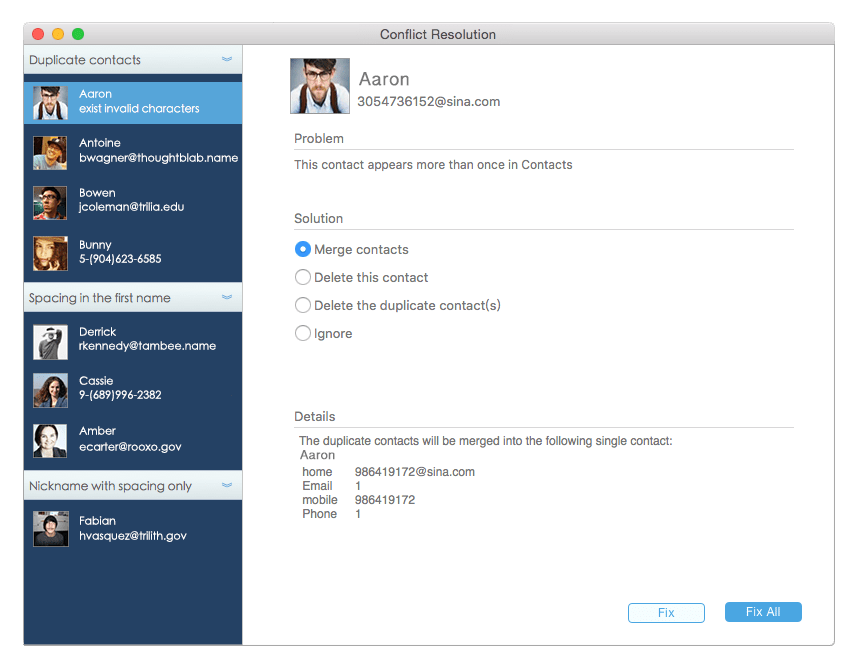 Tip: How to Remove Gmail account from ContactsMate?
If you want to stop sync google contacts to contactsmate, click "Add Account", choose "Gmail" at the left side list, and click the minus icon at the bottom. Then Gmail account will be removed.
So, Which Way is Better to Delete Contacts on Gmail?
Seemingly, deleting Gmail contacts with contacts list is fine and free. But have you ever considered that it can't help you manage contacts by the numbers. Every time you need to create or delete Gmail contacts, you have to log into Gmail account over and over again. It's not handy and the functions of it can't meet your demands.
Such being the case, why don't you try to use a full-featured and reliable application? Just export Gmail contacts to Cisdem ContactsMate, and later you will feel easy to organize the contacts. Apart from deleting unwanted contacts from Gmail, this kind of program also has many other features. ContactsMate can automatically get all your contacts from multiple sources such as Apple Contacts, Google, iCloud into one place. It also supports to export the contacts in CSV, Excel, vCard etc. Easily add, edit, delete, search, group, print and email your contacts on Mac. It's a reliable tool for you to manage your complicated Address book. Try Cisdem ContactsMate Now!

Peter has always had great enthusiasm for writing, programming and web development. He likes writing about software and technology, his works are featured on some tech blogs or forums like Tom's Hardware, CNET, etc.