Does anyone know of an app where you can download the entire YouTube playlist as MP3? Not for a single link, but for downloading the entire playlist. This is a question raised by a Reddit user.
Sometimes, you may intend to download a full album of your favorite singer or all-season episodes TV series from YouTube. How to download and convert YouTube playlist to MP3, MP4, MKV, AVI, etc. directly at 320/256/128 kbps? Below are the details.
How to Convert YouTube Playlist to MP3 on Mac and PC in Batches?
#1 Cisdem Video Converter (Mac)
Cisdem Video Converter will bring you an awesome journey of batch downloading YouTube videos. Giving the YouTube source go-by, it has the capacity to download videos in any available resolution up to 8K. It will also convert your downloaded YouTube videos to MP3, M4A, OGG, and other 200+ formats.
*Note: It can't directly download a whole YouTube playlist to MP3 but can batch download videos from YouTube playlist without losing quality. With the intuitional and clean interface, you will easily finish the YouTube to MP3 conversion in the quickest possible time.
In addition to YouTube, Cisdem Video Converter lets you download multiple videos from different websites like Vimeo, Myspace, Facebook, Instagram, Nicovideo, etc. simultaneously.
Plus, before converting the YouTube playlist, you are able to trim the video into clips or shorten the video.
Main features of the software:
One click download audios and videos from over 1000 sharing sites
Optimized presets for iPhone, iPad, Samsung Galaxy, Walkman, BlackBerry Tab, Symbian Phone, etc.
Convert existing or downloaded video files to MOV, MP3, MP4, WMV, AVI, MPG, DivX, WebM, TS, etc.
Built-in video editor affords several editing options, such as 3D effects, watermarks layouts and more
Superior conversion speed than other YouTube to MP3 converter tools.
Rip DVD disc and DVD folder to digital video formats like MP3 and MP4

Free Download
Steps to Convert YouTube Playlist to MP3 on Mac:
Step 1. Download Cisdem Video Converter to your Mac, install and kick it off.
Step 2. Download videos from YouTube playlist.
Looking for a YouTube playlist you want to download and open it. From the right site, you will see all the videos in the playlist. Copy the URL of one of the videos.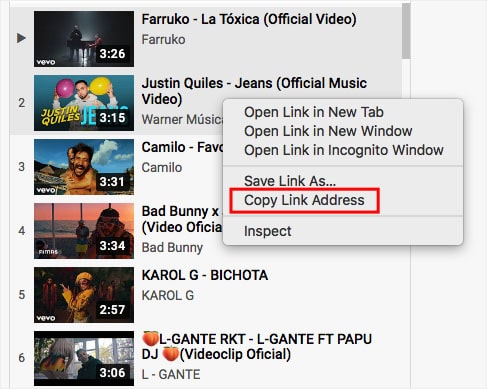 Return to the software. Switch to the "download" interface, and paste the URL to the bottom box. Then, click the "download" icon.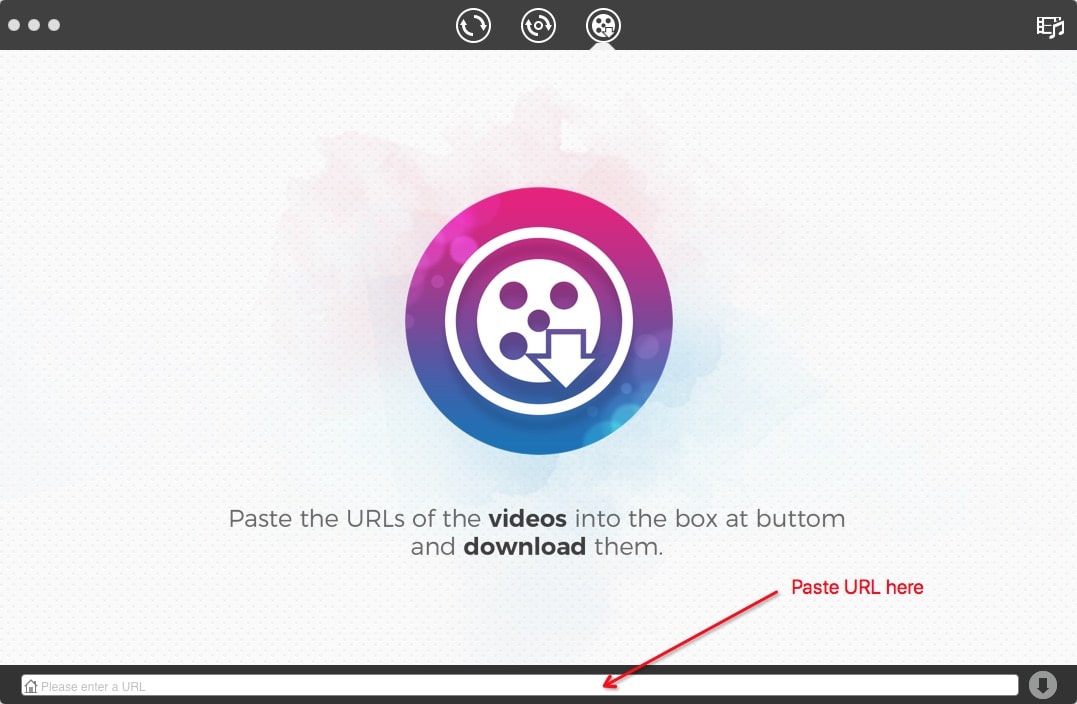 To download other videos from the YouTube playlist, repeat the action above. Cisdem Video Converter will process all downloading at the same time.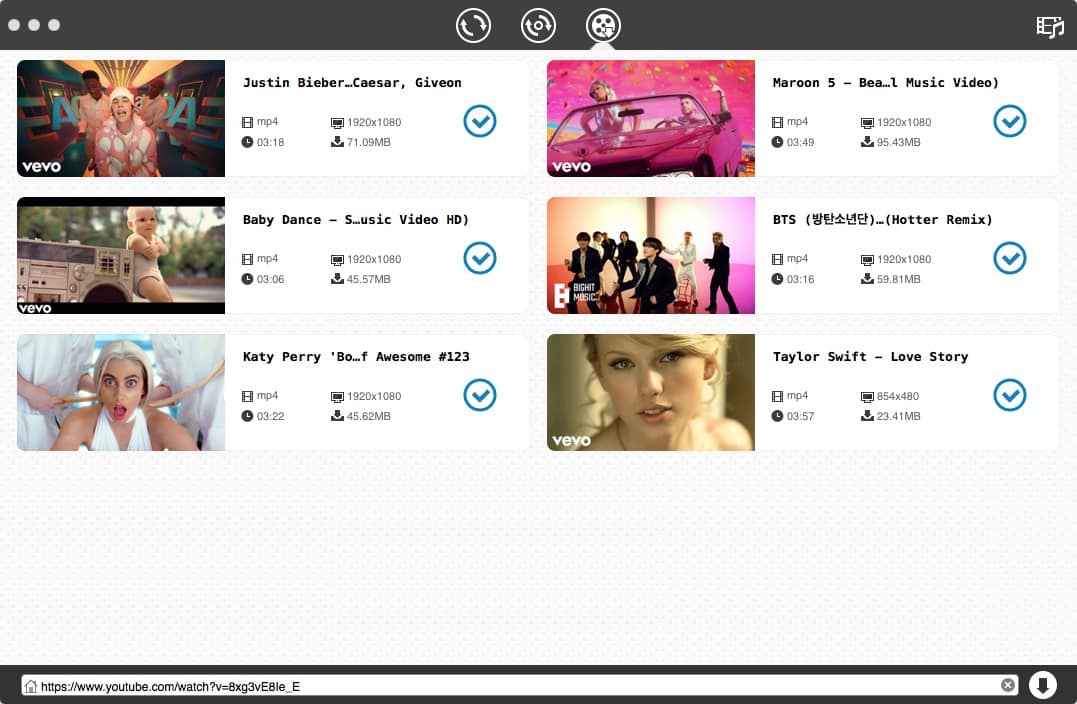 Step 3. Set MP3 as output format
Click the "tick" button to locate the downloaded media files. Drag-n-drop them to the "convert" interface.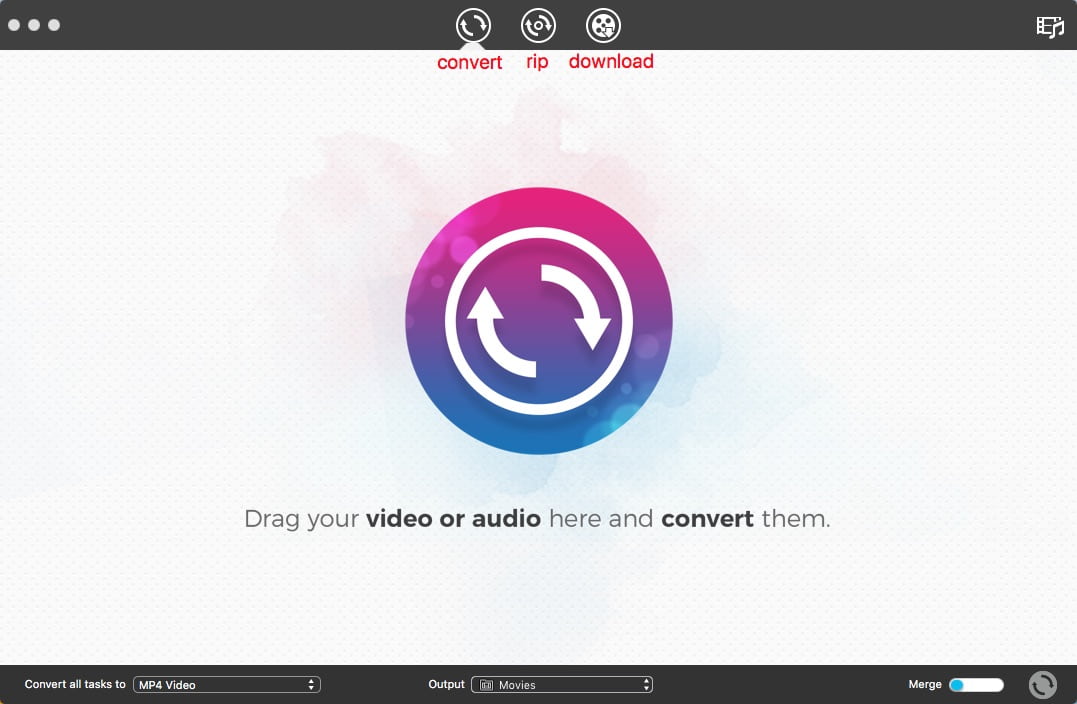 Open the "format" pull-down menu, and a panel with output format profiles and device presets appears.
Go to "General Audio" category and select "MP3 Audio" from the expanding list.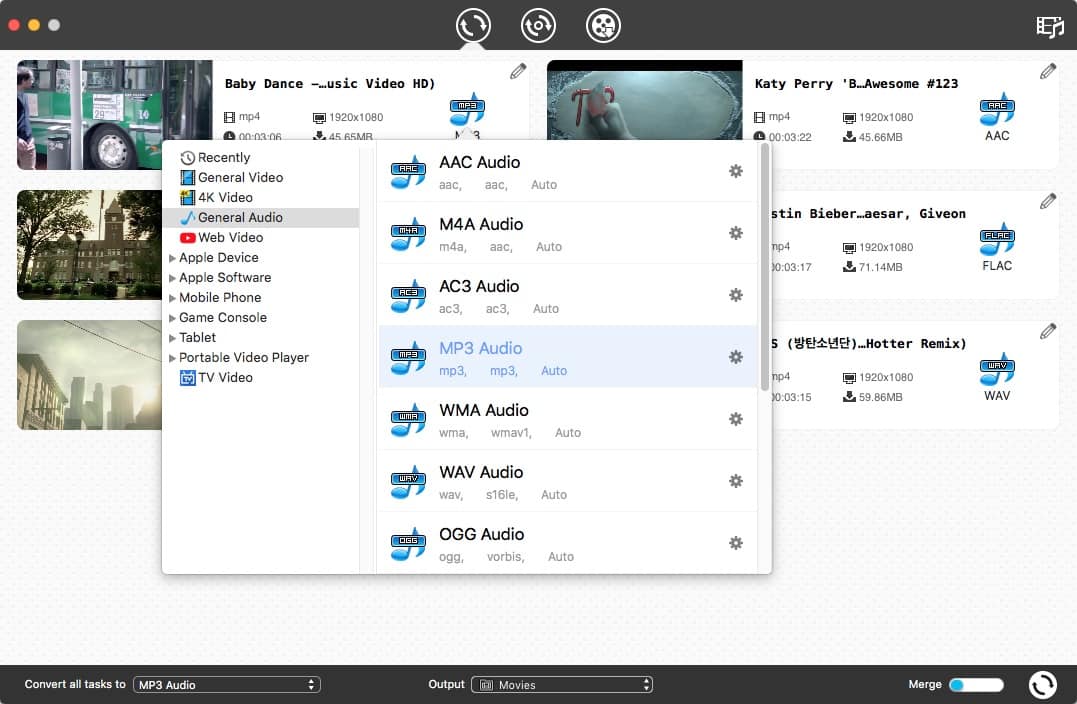 Step 4. Click the "convert" button to convert YouTube playlist to MP3 on Mac.
#2 YouTube Video & Music Downloader (Windows)
If you want to download YouTube playlist videos to MP3 for Windows, you can reply on the reputable apps named YouTube Playlist Downloader or YouTube Video & Music Downloader. They are all from YouTubeSoft and both of them support downloading YouTube playlist. But the latter help download higher-quality MP3 music. Here we emphatically introduce YouTube Video & Music Downloader. Important features:
Up to 4 times faster or even more
1080p, 720p, or the highest resolution available
Support major video format, like MP4, MP3, FLV, WebM, 3GP
Support high quality MP3 music
Easy to use and user-friendly interface
Support video & music playlist download in multi-threading mode
Steps to Convert YouTube Playlist to MP3 on Windows:
Step 1. Copy the link of YouTube playlist from web browser.
Step 2. Launch the software. Choose the video quality and type – "(MP3) MPEG-3 Music".
Step 3. Hit on the "Paste URL" button to add your copied playlist to the download queue.
Step 4. From the pop-up dialog, click "Yes", and the entire YouTube playlist will be saved as MP3 format on PC.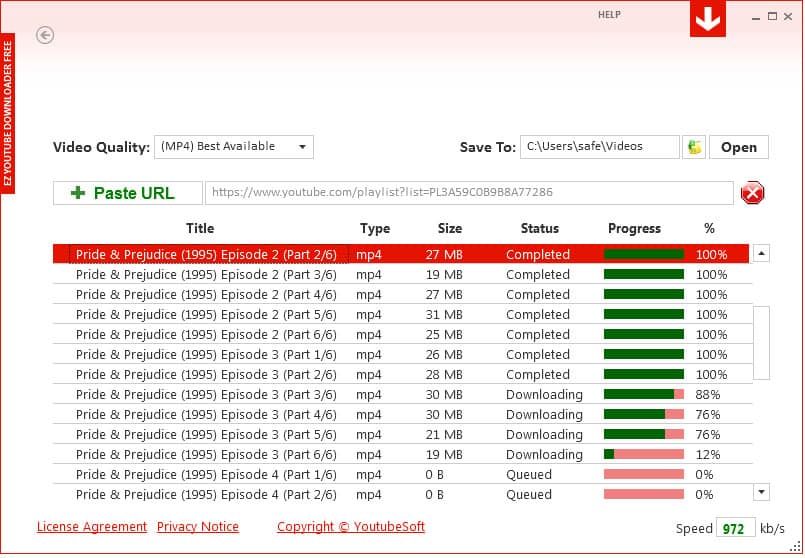 How to Convert YouTube Playlist to MP3 on Android?
Videoder is a standout solution for downloading YouTube playlist videos to MP3 on Android. Just select videos as many as you want and download them at once. It advises you to download up to 100 videos at a time. Otherwise, you may encounter download failures or other problems. Apart from downloading YouTube playlists, Videoder comes with following features:
Download videos from VidMe, Voot, Ozee, VK, Vine, IMDB, Hotstar, 9anime, etc.
Up to 10x faster downloading
Inbuilt browser with Ad blocker
Edit album art and tag
Discover newest music and videos
Download 4k videos
Save YouTube playlist videos to M4A, MP3, and MP4
Steps to Convert YouTube Playlist to MP3 Android:
Install and initiate Videoder for Android.
Search for the YouTube playlist using its inbuilt browser.
Tap the "download" icon between the "share" and "play" icon.
The default numbers of videos to download is 100. You can change the numbers.
Choose MP3 as the output.
Tap on "DOWNLOAD", and the task will be started.
Watch Later is also an innovative app to download and convert YouTube playlist videos to MP3 for Android device. But it asks you to install YouTube app on your Android and register an account, which is not as simple as Videoder.
How to Download YouTube Playlist Videos at Once Online?
#1. Loader.to
Loader.to is a free online YouTube playlist to MP3 converter and downloader. It's able to download the whole YouTube playlist, SoundCloud playlist, IMDB video, TikTok video, Vimeo video, etc., as well as convert online videos to MP3, M4A, WEBM, AAC, OPUS, and MP4. It allows you to convert up to 20 videos in the YouTube playlist at once. This web-based site supports multi-languages. Besides English, you can switch to other 30+ languages for ease of use.
Copy the URL of a YouTube playlist you would like to download.
Paste the URL to the download box on the Loader.to website.
Set the number of "Playlist Start" and "Playlist End", such (1, 20), (21,40), (32, 51), etc.
Press the blue "Download" button and wait for analysis.
Download YouTube playlist to MP3 online.
#2. Playlist.mp3-youtube-converter.org
As one of the most outstanding online YouTube playlist to MP3 converters, it enjoys great popularity among users. It can only download YouTube playlist videos at once and can't catch the URL of individual YouTube videos. This free online tool restricts to download of 20 videos from a YouTube playlist at once.
When you click the button on the page, the ads will pop up. Just turn them off.
Find a YouTube playlist and copy its link.
Paste the link into the input box of playlist.mp3-youtube-converter.org.
Now click on the "Download" button.
Download the whole YouTube playlist as a ZIP file, or download the videos you want in the list one by one.
Online YouTube playlist MP3 downloaders are convenient to use. But they also have some disadvantages, such as:
Limited video download sites
Limited output formats
Can't edit videos
Pop-up ads
…
Is It Safe and Legal to Convert YouTube Playlist to MP3?
Is YouTube to MP3 safe? Is YouTube to MP3 legal? The questions are frequently asked from users. Actually, they are two different questions. If you are going to download & convert YouTube playlist to MP3, I believe you would have the same doubts.
Is YouTube to MP3 safe: Many online MP3 YouTube playlist converters are filled with disturbing ads, popups, and banners. Some ads are even bundled with virus, Trojan, adware, malware and other harmful stuff. On the free online websites, worse still, there are some downloading icons that will mislead you to download the random virus software. Therefore I personally prefer using dedicated software.
Is YouTube to MP3 legal: Opinions vary widely on this subject. For musicians, it violates their copyright and will reduce revenues. But others think if you're downloading a video for your own personal offline use, that's probably okay. As for my point of view, it doesn't matter for the average users. Nobody is going to sue you for using YouTube as long as you follow the copyright rules.
Conclusion
I have shown you several YouTube playlist to MP3 converters available out there to download music from YouTube on Mac, Windows, Android, and even online. Among all these services, Cisdem Video Converter is undoubtedly the best YouTube to MP3 converter for Mac because of its powerful features. But the disadvantage is that the software can't download entire YouTube playlist at once.