I format SD cards in the camera because it takes less time than doing the global delete and uses up less battery power. I wish there were something like "unformat" command or undelete that one could use right there. – From Cnet
Once you formatted SD card because of impulsiveness, you would lose all your important files in it, like family photos, confidential documents, precious videos, etc. The unformat files are not easy to trace back if you haven't backed up them.
It's not too late to regret. You can recover data from formatted SD card with pieces of unformat memory card software. Now, let's see how to unformat SD card on Mac, Windows, Android.
Why People Format SD Card?
Press format button by mistake. No matter the format is completed or not, you can't read the data on SD card anymore.
Memory card unformatted error showing up, or "SD card is damaged. Trying reformatting it" message popping out, etc. All kinds of errors prompt you to format it.
Sometimes users intentionally format their SD cards so that they can earn much storage space.
When connecting SD card to other unhealthy devices, it tends to be attacked by virus. In such case, you have to format SD card to remove malware or virus.
You got everything lost. Even you have no time to ask "does formatting a SD card delete everything". Well, any reason but the third one will bring grief to you.
Is Possible to Unformat SD Card without Losing Data?
Most people think formatting SD card on computes, phones, camera, etc. would remove all the data from it. But actually, your files do not disappear permanently. It will only restore your memory card to default setting and marked the card as blank.
In other words, the format of memory card writes the boot sector and the empty file system to the partition, so the SD card will fill the available space with new data. Your file has not yet been completely deleted and you still have the chance to unformat SD card. Any operation might overwrite the existing data which gives rise to permanent data loss. Before unformat SD card, please stop using it.
How to Unformat SD Card and Recover Data?
Recover Data from Formatted Memory Card on Mac
With the aid of Cisdem Data Recovery for Mac, you can carry on SD card unformatting yourself, without asking an expert. As the best unformat memory card software, it can recover files from Canon, hard disk, SD cards, USB flash drive, mobile photos, game console, whatever be the device.
It offers specialized data recovery modes dedicated to different data loss scenario, such as system crash, factory reset, accidently emptied trash, formatted drive, missing files, etc.
Best Unformat SD Card Software
5 scan modes ensures you to retrieve any lost files
Supports recovering data under various situations, like sudden deletion, formatting, etc.
Supports the file system NTFS, FAT16, FAT32 or exFAT
The scanned files will be sorted into 5 types for easy checking
Preview photos, documents, videos, audios, etc. in or after scanning
Unformat SD card Mac 100% safely and rapidly

Free Download
Step 1

Select a Data Recovery Mode

Install, Cisdem Data Recovery on your Mac, then run it. On the main interface, you can see 5 recovery modes. Which one to pick?

To unformat SD card on Mac, your choices are diverse. The priority I recommend is Format Drive Recovery > Basic Data Recovery > Advanced Data Recovery.

Advanced Data Recovery can find out deeper data, but it takes the longest time.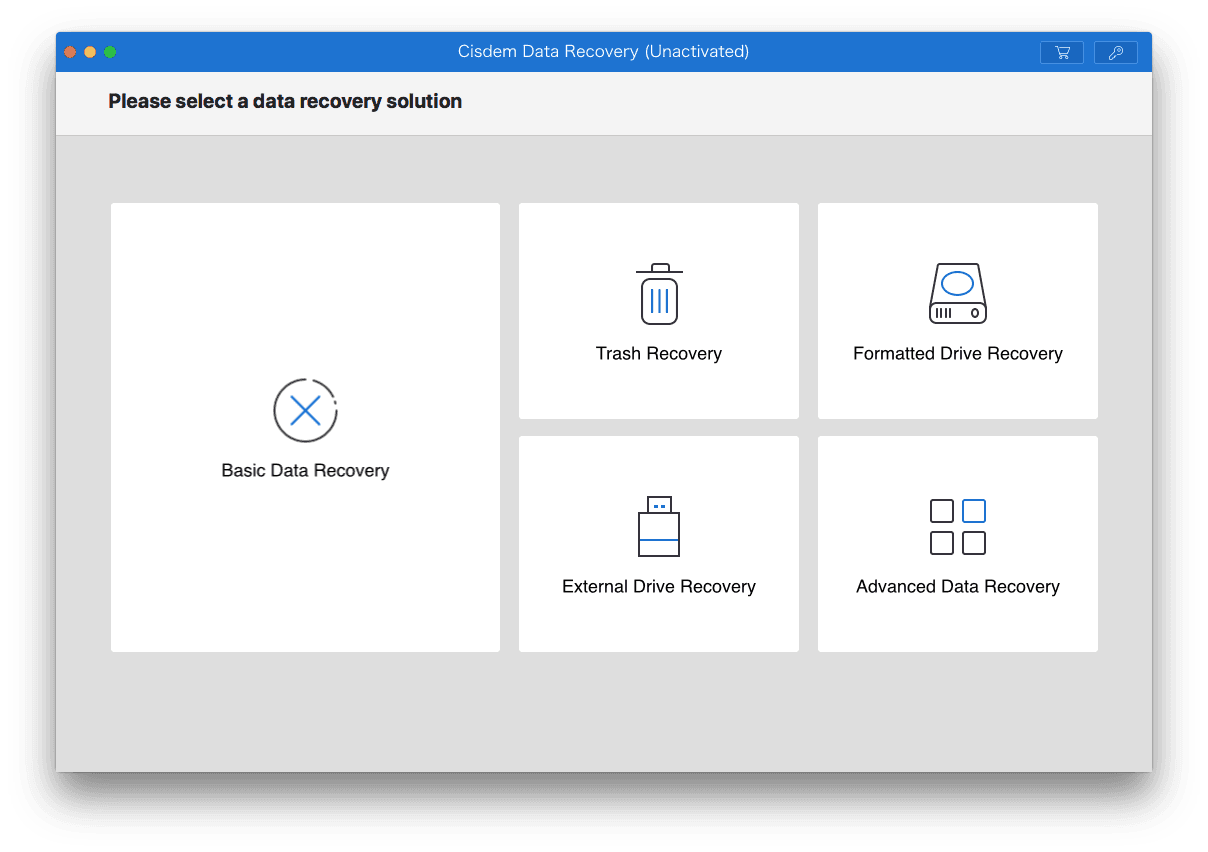 Step 2

Scan and Preview Formatted SD Card Files

All the partitions on Mac will be read and displayed. Just choose your SD card drive and click scan button on the upper right corner.

During the scanning process, you can preview the detected the files. They are classified into photo, archive, document, video and other, which will also present with numbers, sizes, images, and file formats.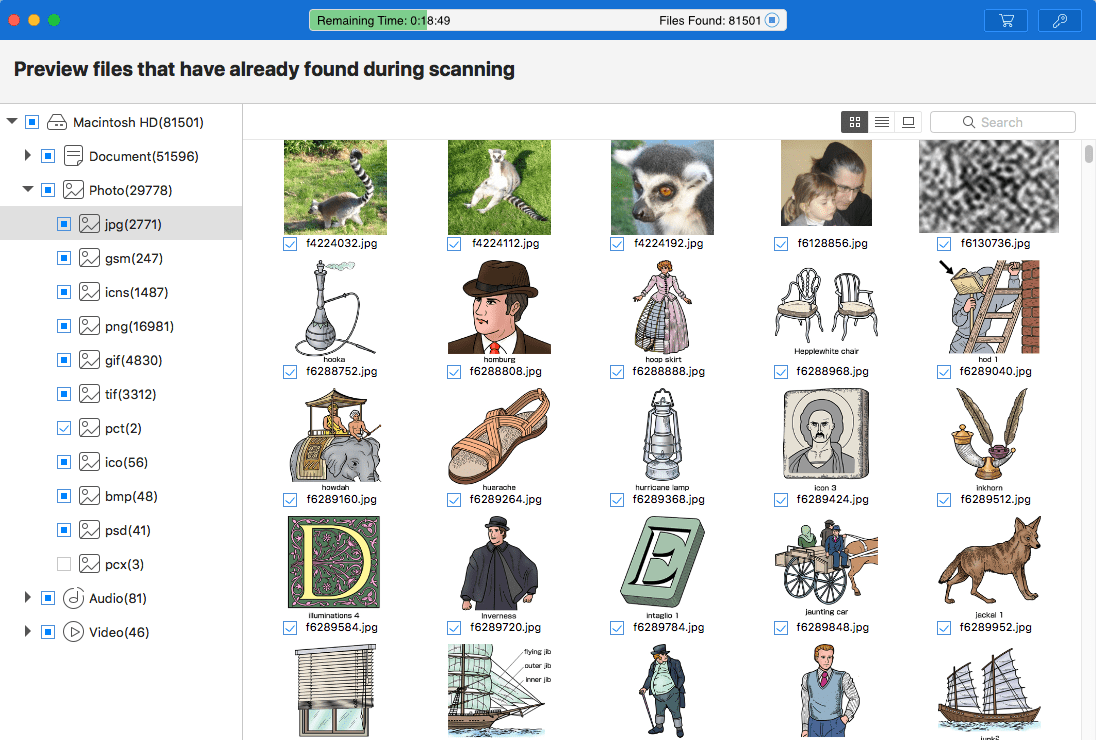 Step 3

Unformat SD Card on Mac

Once the process finished, the software will display all the files that it found. You can search your target files with keywords or according to file structures.

Tick the files you want to unformat, and click recover button > select a restore location > click open button, your formatted files will be recovered successfully.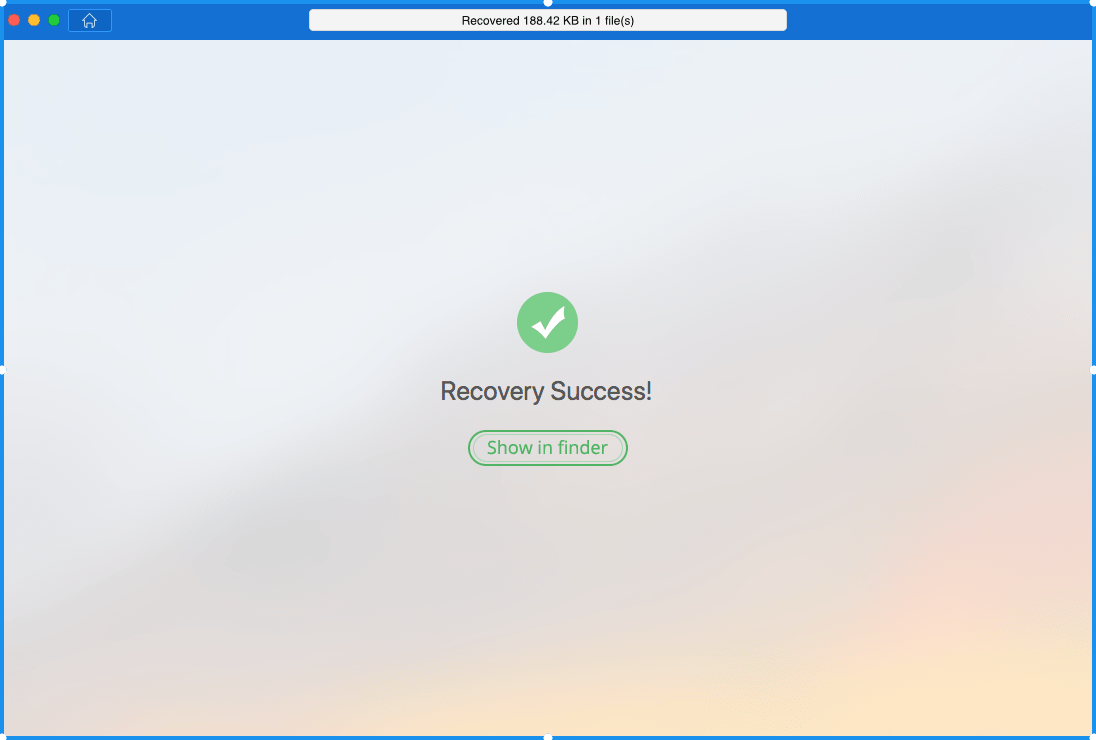 How to Unformat an SD Card on Windows?
Aidfile File Recovery is an easy, approachable program that can be utilized by absolute novices. It can unformat SD card on Windows 10, 8.1, 7, XP, etc. Except for SD card, it's capable of unformatting micro SD card, SDHC SDXC card, PNY Turbo, Kaigeli, Precision Design, and more. The software runs a read-only process that makes the data accurate and unchanged.
On the main interface, choose Unformat Quick as scan mode and click the next button.
Select SD card as scan drive and click the next button.
Set the format recovery properties, which including File System, Cluser Size and FAT/MFT.
Preview the detected files and choose the ones you wish to restore.
Recover formatted files from SD card on Windows.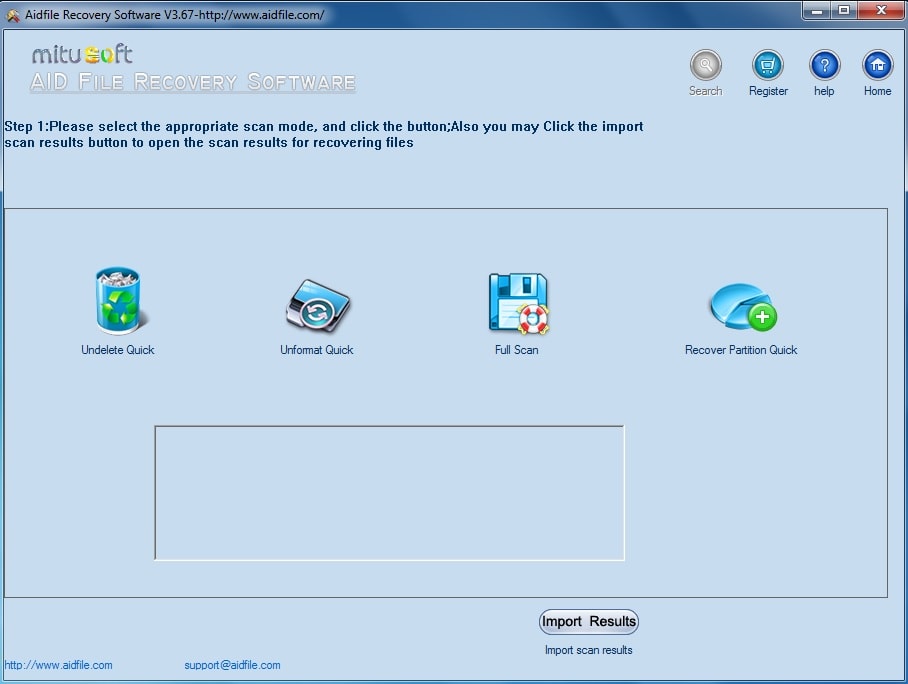 How to Unformat SD Card on Android Phone?
In Google Play, you can find out a program named Recover Formatted SD Card. As its name suggests, it can unformat SD card on Android phone for free.
The program needs take long time to analyze the SD card and load the items. Although claiming it would complete the process within two hours, sometimes, you can't retrieve any file even 24 hours later. Thus the product receives a lot of 1-star reviews.
Launch the Android software, and click TEST HERE NOW.
Choose the type of files which including media, photo, and all. And then go to the next step.
Select last time from week, month or all time.
The next step is to pick SD card as source file.
Your request in progress, wait 2h for unformatting SD card on Android.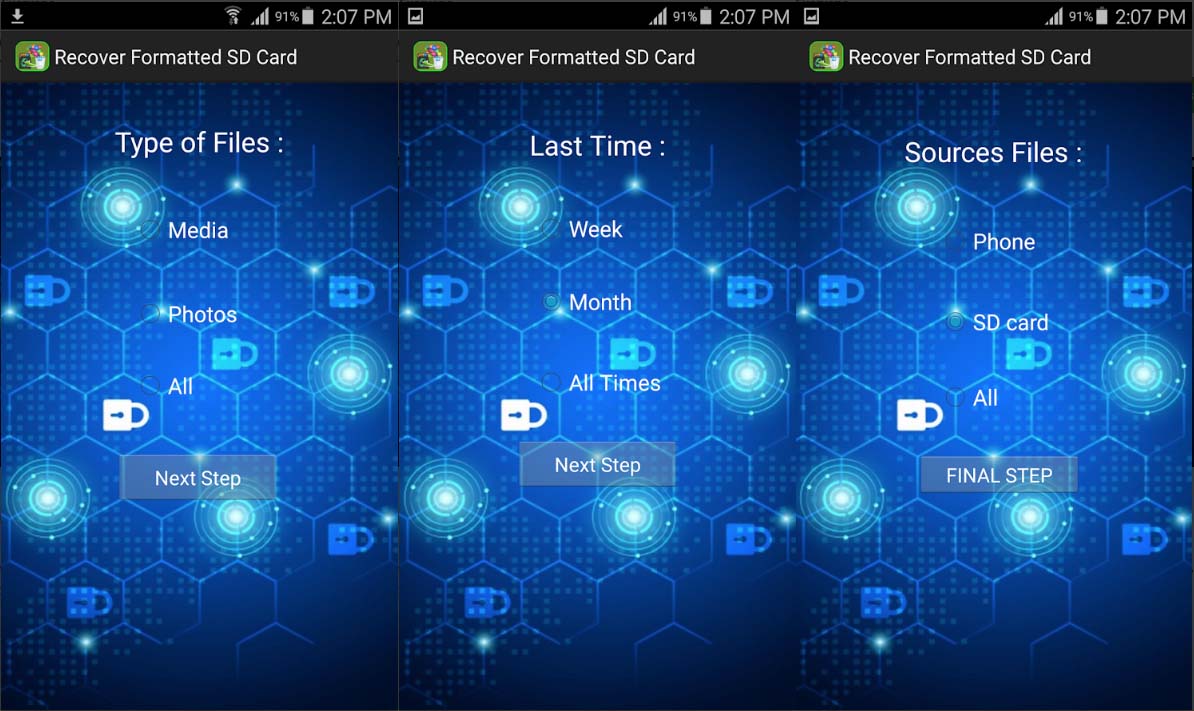 How to Repair Memory Card Unformatted Error?
Unformat error is one of the common errors, which doesn't delete files from SD card but disables you to read or write the data. Consequently, to fix the memory card unformatted error, some measures should be taken.
Try another devices. That because the type of the memory chip may be inconsistent with or misread by your device.
SD card might be infected with the virus. It is wise to download a powerful anti-virus program to scan the memory card.
You can check if your SD card is write-protected. If so, remove the write protection, as it can also cause the memory card unformatted error.
Make quite sure all drivers on your computer are compatible with the memory card. If not, update them.
For phone users, simply reboot the phone and attempt to boot the phone to Safe Mode.
Check it over for bad sectors. If your SD card contains bad sector, you are unable to access the data.
Memory card unformatted error keeps you from acquiring the file on SD card. Data recovery software can act as the go-between, fixing and recovering the files on your card.
For serious physical damage, you can only contact with manufacturer or purchase a brand new memory card.
Conclusion
Formatting SD card will clear all data on the card. It's not as same as deleting. Deleting only removes the pointers to the file, while the actual file still remains on the card. Thus, we should keep good habit of making precaution.
Back up crucial data to multi-devices, even to cloud devices.
Scan apps to check if any virus exists before connecting SD card to device
Don't format SD card without careful consideration
For the sake of assurance, preparing the unformat SD card software, like Cisdem Data Recovery for Mac, on your device. This will exempt you from future worries dealing with unformatting memory card on Mac, Windows, or Android.

Free Download

Peter William


Peter has always had great enthusiasm for writing, programming and web development. He likes writing about software and technology, his works are featured on some tech blogs or forums like Tom's Hardware, CNET, etc.