Have you ever encountered the following situation while working on a PDF: It is found that the first page of a PDF file downloaded from the website is placed horizontally or pages with certain graphics inserted in the PDF are oriented incorrectly. Then you need to rotate a single page or the entire PDF for normal reading.
Thankfully, many tools offer useful and simple ways to rotate a single page in PDF. We've assembled 5 sure-fire ways for you. Try these suggestions in a breeze.
Rotate PDF with the Almighty PDF Editor!
Rotate a single page or the whole pages in PDF with ease
Manage, rotate, extract, insert, split or replace page according to your needs
2 options: Rotate clockwise or rotate counterclockwise
Edit, annotate, underline, highlight, free hand, insert shapes, sticky notes, etc.

Free Download

Free Download
Rotate Only One Page in PDF Be Simple! Get Help from The Almighty PDF Tool
Need to manipulate pages in PDF regularly? Let us move on to the simplest method: using an almighty PDF tool — Cisdem PDFMaster to rotate a single page in PDF. Whether you need to rotate only one page, the entire PDF or the specified pages in PDF, Cisdem PDFMaster presents all-round solutions, available on Mac and Windows. Rotating a page in PDF with Cisdem is effortless once you know how it's done.
How to Rotate Only One Page in PDF with Ease?
Install and download Cisdem PDFMaster.
Free Download Free Download
Upload File:
Click "Choose file" to open the file you need to rotate.
Rotate page:
Method 1: Open the Panel, then choose a specified page and right click it.
Choose "Rotate Clockwise" or "Rotate Counterclockwise" according to your needs.Method 2: Click on the Page tab, choose the page that you want to rotate, and Rotate Left or Rotate Right it.
Download PDF:
Click Save to apply the rotated PDF.
Powerful Features at a Glance
Page Manipulation: rotate, reverse, insert, split, reorder, remove, crop, replace, rearrange PDF pages in PDF at once.
PDF Editing and Annotation: edit and replace PDF text and images similar to editing a Word document. Add highlight, underline, strikeout, shapes, stamp and annotate PDF documents.
Watermark: you can upload an image from your device or type texts as a watermark for your PDF file. You can also specify the page range your watermark will appear on.
OCR: this is an advanced feature that can turn scanned PDFs or images into searchable PDFs without losing format and quality.
Compare: you can compare changes in semantic categories or images overlay, then download a file with summary of differences.
Redaction: manually click&drag to redact sensitive information on 30+ document types. We can make sure your data or information stays private.
Digital Signature: add a clear and secure e-signature to PDF anytime and anywhere.
Form Fill: build form, fill out forms in PDF, add form field with ease.
Search: you can easily navigate to specific text by typing in the search box.
How to Rotate Pages in PDF with Google Chrome?
Assuming that you only need to rotate pages or rearrange PDF pages in PDF temporarily for easy viewing, you can solve it directly with Google Chrome. If you have this browser on your computer, it is definitely the most convenient PDF viewer tool.
Here's what to do:
Step 1:
Right-click a PDF file, go to Open With > Google Chrome.
You can also drag and drop the file to Google Chrome directly.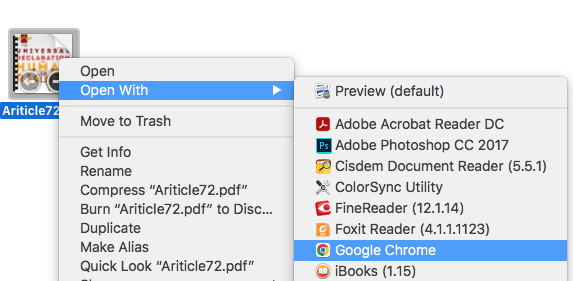 Step 2:
Click the rotate button at the top of the interface.
Or right-click the document, you will find "Rotate Clockwise" and "Rotate Counterclockwise" option in the context menu.
​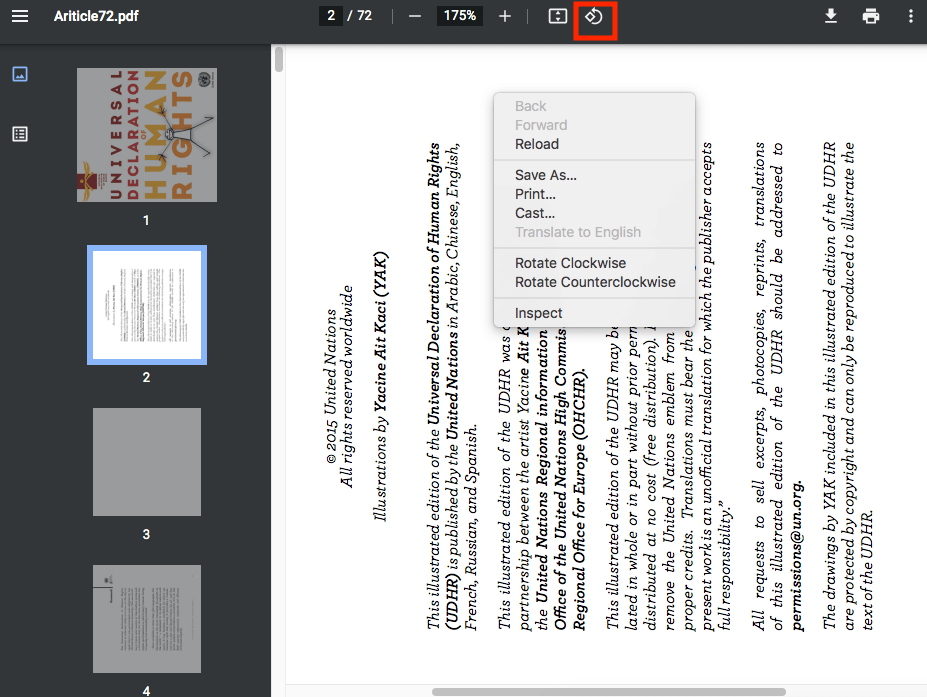 Tips:
Google Chrome can only rotate the entire pages in PDF document instead of individual page. What's more, you cannot permanently save this rotated file. If you need to rotate only one page in PDF and save the file permanently, then read below. There are many feasible methods for you.
How to Rotate a Single Page in PDF for Free?
If your work or study does not involve too much use of PDF files, and you are still searching for a tool without complicated restriction and installation process, then the following free tools we mentioned are temporary saviors for you.
Use Mac's Preview to Rotate a Single Page in PDF
Can't modify the page orientation of a PDF file on Mac? Mac users already have a default page rotation tool on their computer. Although some users may not have noticed, you can not only use it to view images, but also markup, manipulate pages, merge files, sign in PDF and much more.
How to rotate a single page in PDF with Preview on Mac?
Step 1. Open a file with Preview.
Step 2. Head to View Menu > Thumbnails.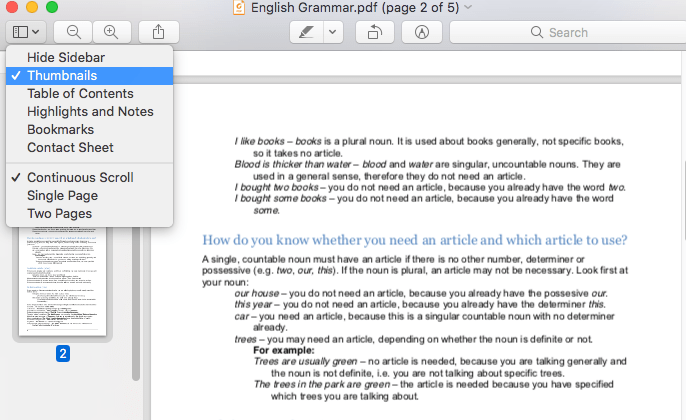 Step 3.
Select a single page in the thumbnails list and click the "Rotate" button in the top tool bar.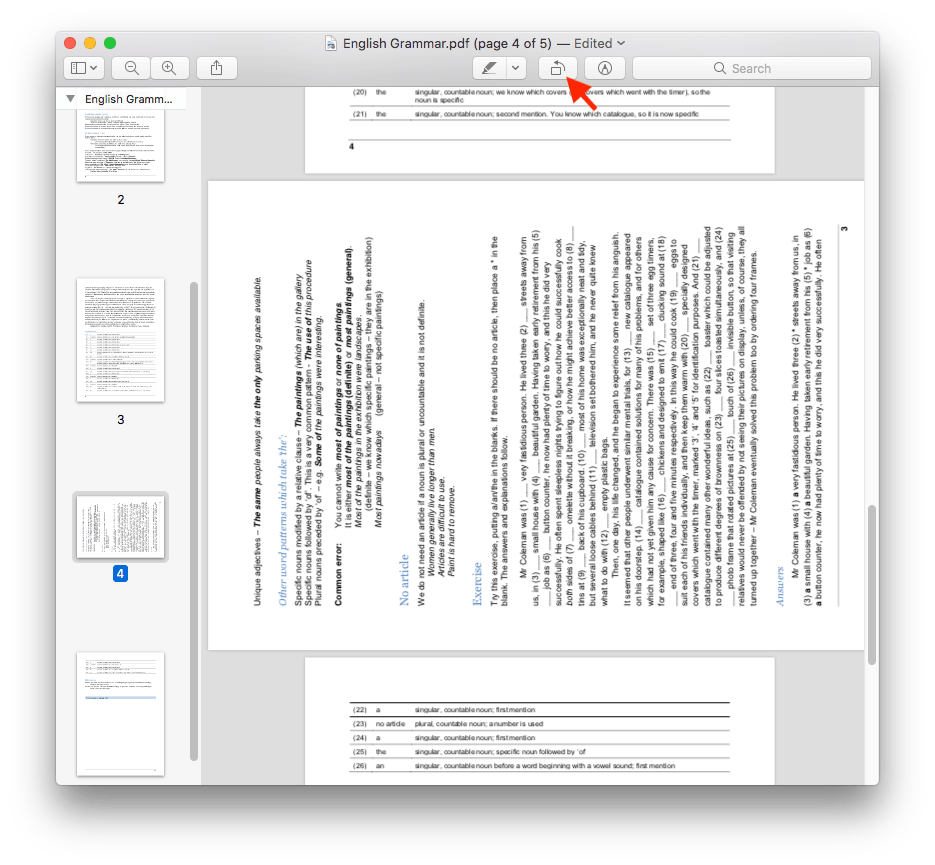 You can also go to Tools > Rotate Left/Rotate Right in the menu bar.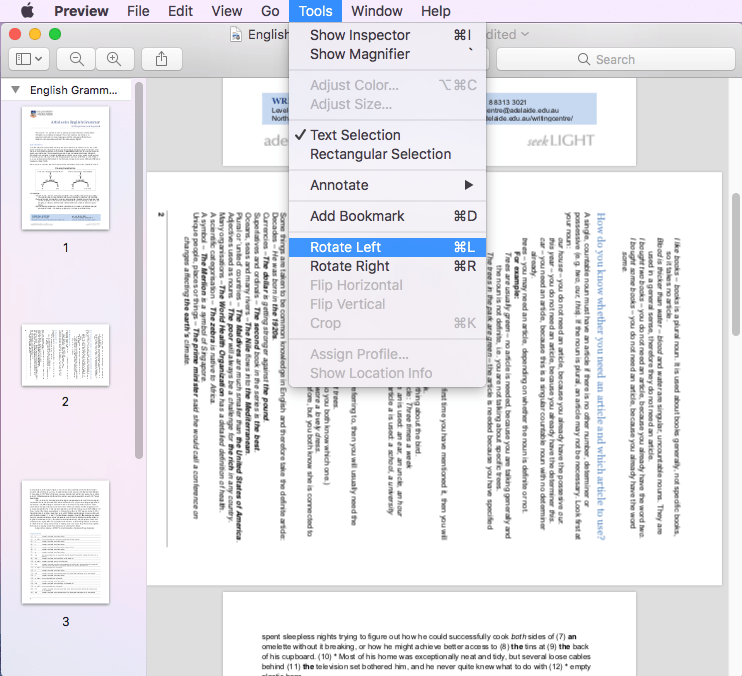 Step 4. Save your changes by clicking File > Save.
Tips:
With the help of Preview, whether it is rotating a single page, multiple pages, or the whole PDF document is not subject to any restrictions. If you need to rotate the whole pages of PDF, just select all the pages at once and rotate them by clicking the tool icon directly.
Free Online Tools to Rotate One Page in PDF
For those who are not willing to download unknown offline software on computer, online websites can also be a nice choice. PDF24 is a free website that not only offers you a rotation tool but also allows you to make arbitrary adjustments to the document. It is also relatively well done in protecting user privacy. For instance, the user's documents will be cleared automatically by the system after a short period of time. Take a look at how this rotation tool works.
Here is how you can use it to rotate one page in PDF:
Step 1. Go to PDF24 Tools> Rotate PDF pages.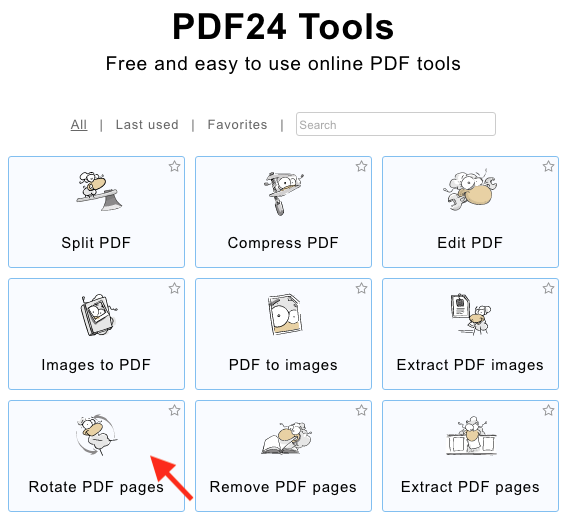 Step 2. Click "Choose file" to upload your file. You can also upload it via drag and drop.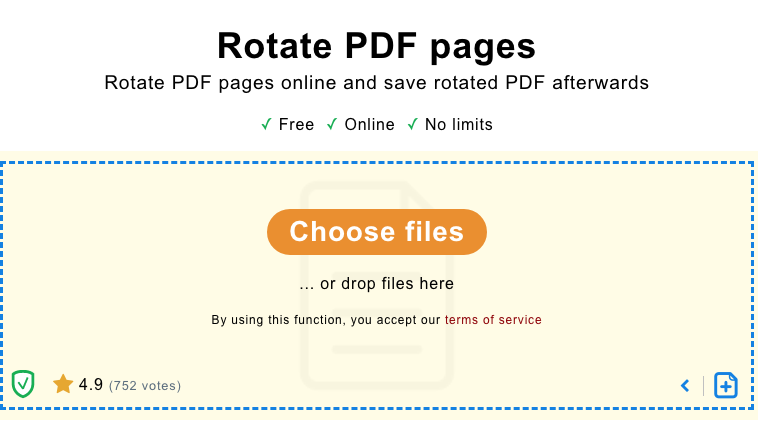 Step 3.
Click on any page and it will automatically rotate 90 degrees clockwise. Rotate it to your desired orientation with multiple clicks.
Rotate the whole PDF by clicking on "Rotate pages counterclockwise" or "Rotate pages clockwise" icon on the top of the interface.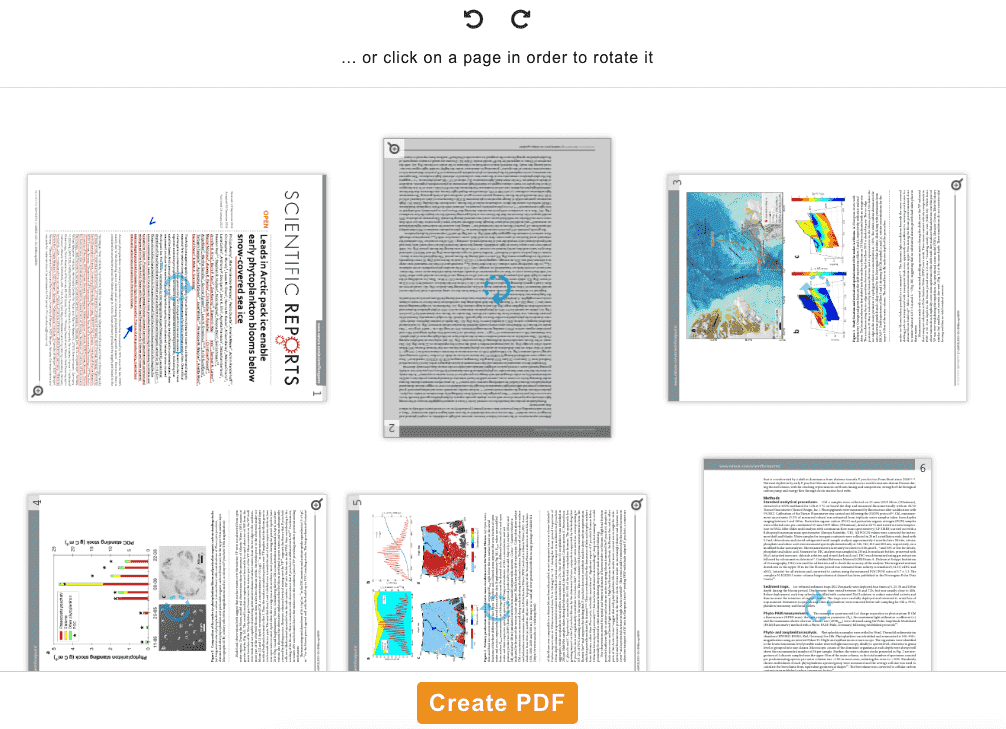 Step 4. Click "Create PDF" if you're satisfied.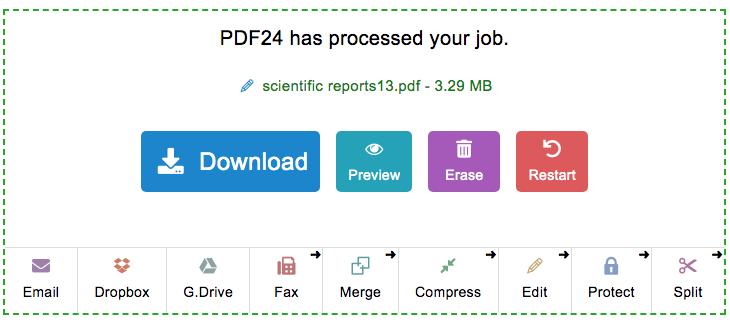 Tips:
Before downloading a modified file, you can also check the file by previewing it, and if there are errors, you can return to the interface to modify it again. Moreover, different from any other PDF online websites, PDF24 doesn't offer any premium option and is totally free for every user. Except for the insertion of ads on the page, the other settings are quite good.
Rotate a Single Page in PDF with Adobe Acrobat
Out of many offline software for handling PDF documents, Adobe Acrobat ranks the top in the market. and everyone will be familiar with its well-known name. This software comes with a wide range of PDF features enables users to create, rotate, convert, edit, compress, share PDFs and much more. If you have installed Adobe Acrobat Pro DC on your computer and need to rotate a single page in PDF permanently, take a look at how this powerful software works.
Step 1. Upload a PDF to Adobe Acrobat.
Step 2. Rotate a single page or more than one page:
Method 1:
Choose one page in page thumbnails, you can rotate it by clicking the rotate icon on the top.
If you need to rotate more than one page, right-click the interface, find and hit "Rotate pages" in the context menu.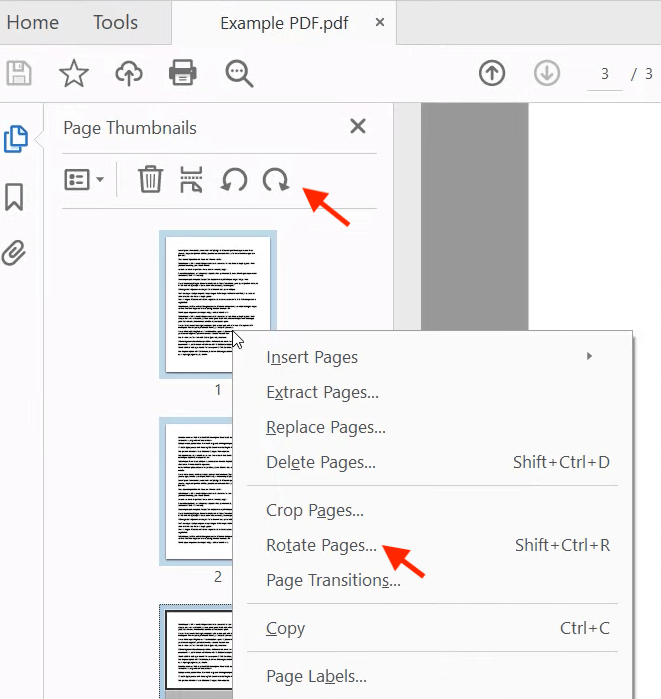 Choose the direction you want to rotate from the direction drop-down bar.
Select the page range you need to rotate and click "OK".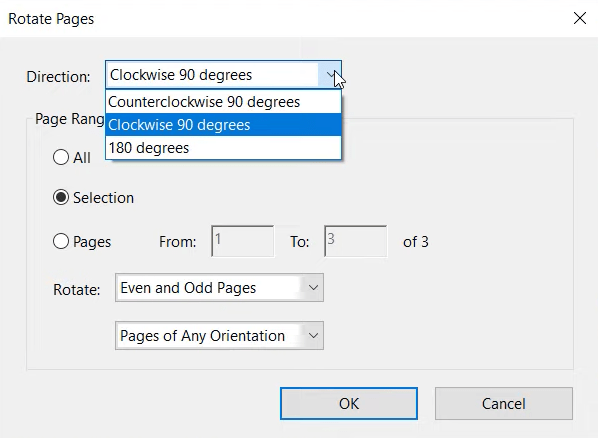 Method 2:
Go to Tools > Organize Pages.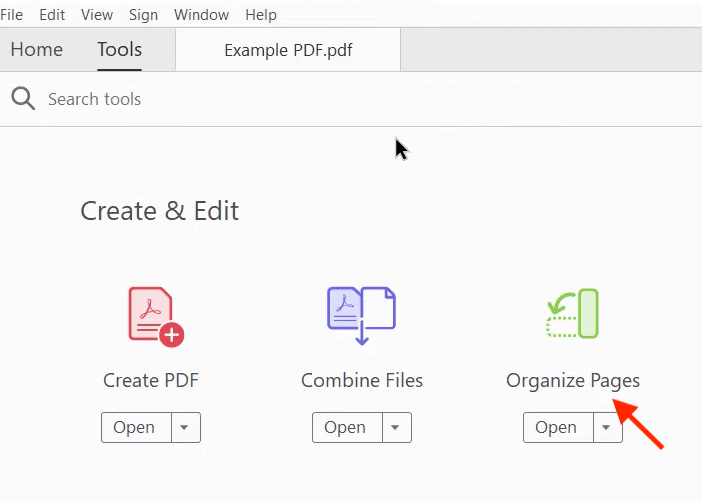 Choose specified pages and click "counterclockwise 90 Degrees" or "clockwise 90 Degrees" icon to modify your file.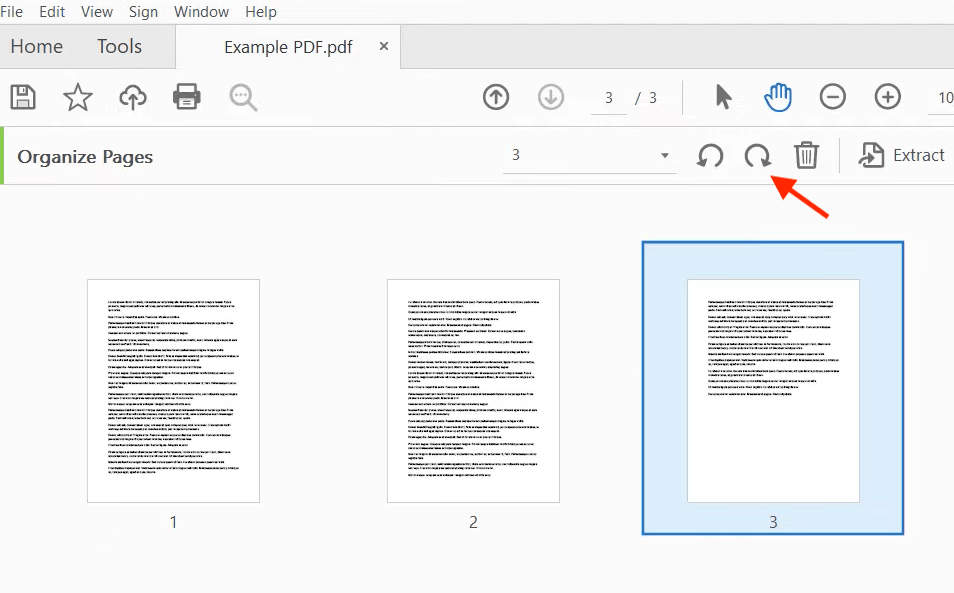 Step 3. Save your work by clicking "Save".
Final Thoughts
As you can see from this article, rotating a single page in PDF is such a simple task when you use a reliable tool. We have picked a variety of PDF rotation tools according to the different needs of users, just choose your preferred one. Comparatively, we would highly recommend users to try desktop software such as Cisdem PDFMaster because desktop PDF programs are much more qualified and functional.