How often do you deal with scanned files for work? If very often, a professional PDF OCR program will be of great help to cope with your scanned files efficiently. OCR technology has made strides over the past years, I guess you won't be unfamiliar with the leader in this field, IRIS OCR.
In the past 30 years, IRIS OCR has gone through different Readiris versions and finally brought us its ever best one now---Readiris 17. Its new features instantly grasp users' attention. Here we will have an unbiased IRIS OCR review, revealing its pros and cons and guide you how to use IRIS OCR.
Best IRIS OCR Alternative
Accurate/Affordable OCR
Batch OCR
OCR both PDF and image to Word, searchable PDF, Excel, etc.
Recognize 15+ languages
Convert native PDF to 21 formats
Create PDF from Word, PowerPoint, CHM, etc.
Allow compressing PDF output

Free Download

Free Download
What is IRIS OCR?
I.R.I.S, established in 1986, is a dedicated world leader in OCR technologies and mobile scanning, it provides PDF OCR software, Document Capture OCR software, portable scanners, SDK, even a wide range of business solutions designed for education, health, legal, real estate, logistics, notarial and public.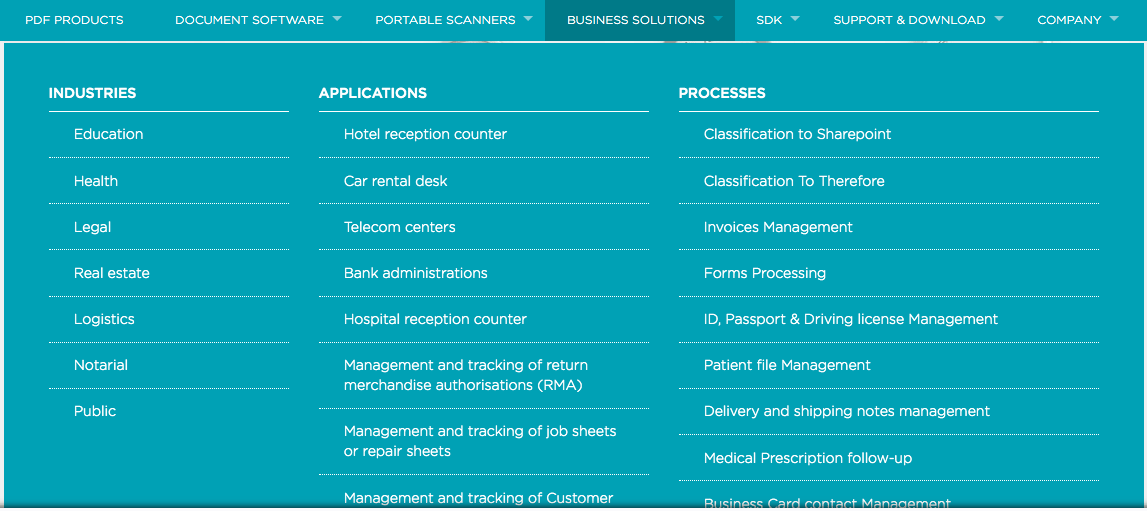 While, it OCR solution, also named as I.R.I.S OCR, is offered to users in terms of personal OCR software or business OCR solution, aiming to get all kinds of documents (PDF, captures, passport, business card, barcode, paper file from a scanner, etc.) into computer-readable files in an extremely convenient way. With its flagship OCR product---Readiris software, IRIS OCR contributes all its best to make paperless office much easier and efficient.
Main Features of Readiris OCR
Create PDF from capture and scans;
Scan from computer (Pro);
Export as PDF, DOCX, XLSX, ODT, ePub, Audio, RTF, HTML, TXT and Image;
Manage PDFs: merge, split/compress/protect/sign/batch process/manage watched folder (Corporate Edition);
Edit PDFs: annotate/comment /rotate/edit PDF(Basic), modify output documents (Pro);
Recognize 30-138 languages;
Save to Cloud (Pro);
Share to FTP, SharePoint & Therefore (Corporate);
IRIS OCR Review
Advantages:
Tools offered to get accurate OCR result: deskew, rotate, adjust, magnify;
Display files;
Import files from scanner;
Two-way Conversion: create files to PDF and export PDF as other formats;
Support 130+ languages;
Manage PDF easily;
Allow PDF Editing;
Export options: customize output files;
Directly open output files immediately after OCR process;
Disadvantages:
Do not support encrypted files;
Take time to install;
Require email address for free trial;
Fail to import large file;
Need manually adjust OCR errors and formatting;
No batch OCR process (except Corporate version);
Free IRIS OCR Limitations
It is lucky that IRIS OCR finally offers a free trial for users now, you just need to submit your name and email address to download the free trial. However, there are limitations for free IRIS OCR version:
Total 150 pages can be processed with OCR for free;
Free version expires 10 days after the installation;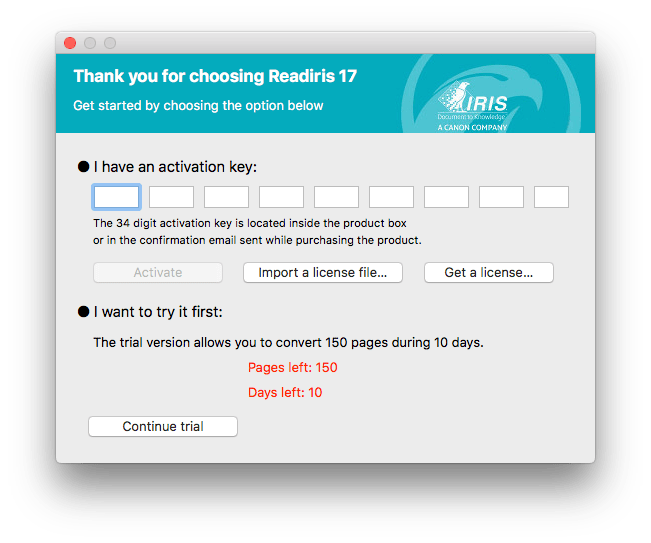 That's to say, there is no limitations on the features, you can have a full experience on its OCR performance, but are only allowed to convert 150 pages during 10 days.
The Installation
IRIS OCR package is about 300MB, you will take some to download and install the program, but the whole installation is quite easy, you just need to follow the IRIS wizard and make the program run on your mac or windows.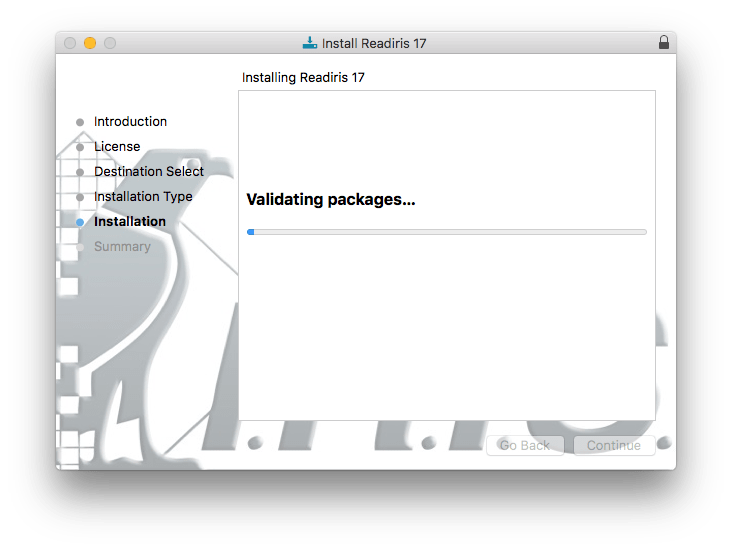 Interface
IRIS OCR provides a user-friendly interface, tidy and neat. The main window is left for file viewing, with OCR settings allocated on the top. While, on the right side of the interface, there are tools offered to adjust the imported file for accurate OCR result.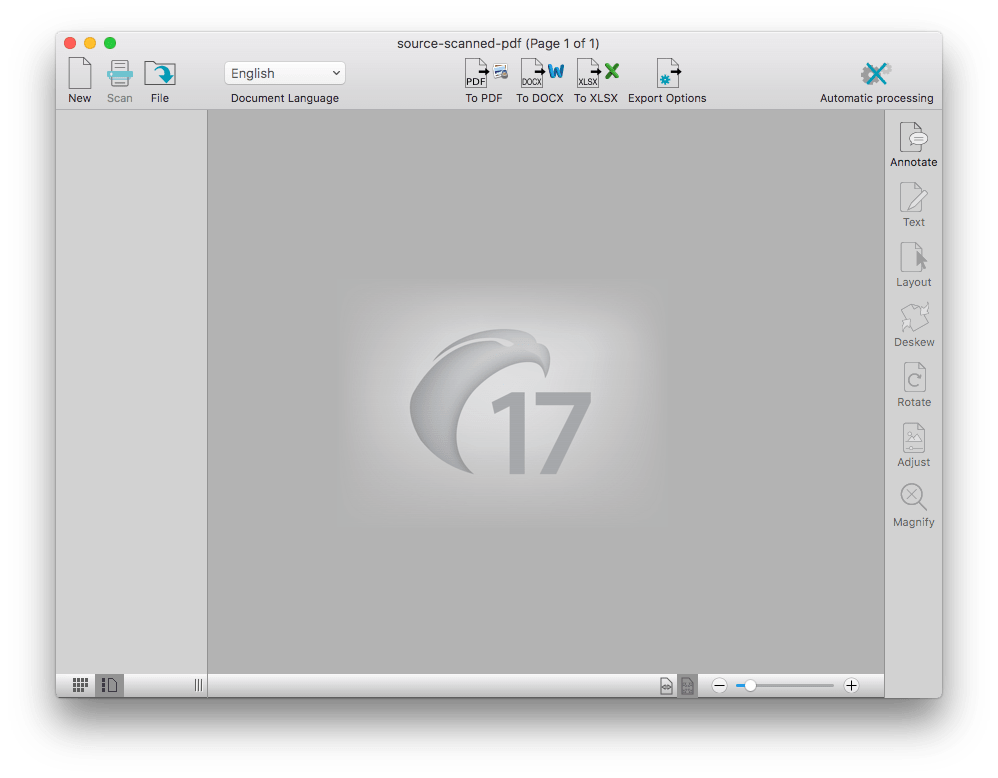 Comparing with PDF OCR converters, IRIS OCR offers more benefits, but comparing with some PDF editors, IRIS OCR doesn't have enough space to accommodate all necessary editing tools.
OCR Performance
To choose an OCR tool, its OCR performance is definitely the key. To be frank, IRIS OCR performs professional, but not as good as I expect.
#1 OCR Input
PDF----Scanned PDFs can be uploaded;
Image---IRIS OCR supports JPG, PNG, BMP, TIFF, PSD, etc.;
Scan---Directly import files scanned by your scanner;
What pitiful is that, IRIS OCR cannot work on large image. In my test, I uploaded a 4.7MB PNG image for OCR, but it could not upload and open. And such an internal error also happens on large PDFs.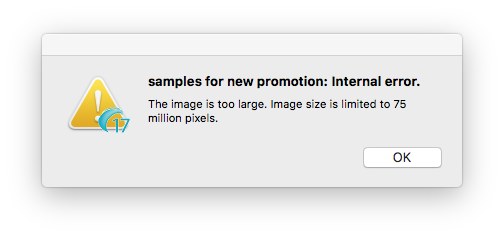 #2 OCR Speed
When uploading file to IRIS OCR, it will take several seconds to analyze and process the file; when exporting, another several seconds are also required for formatting; still, it needs extra seconds to open the output file. According to my OCR experience, I think IRIS OCR is fast, much faster than its competitors.
#3 OCR Accuracy
Before testing IRIS OCR, I have a relatively high expectation on its OCR accuracy, however, it doesn't turn out this way.
As you can see in the following screenshot, words marked in Yellow suggest that there are suspected OCR errors. In fact, there are less OCR errors than displayed as following, this is caused by needless gaps between letters.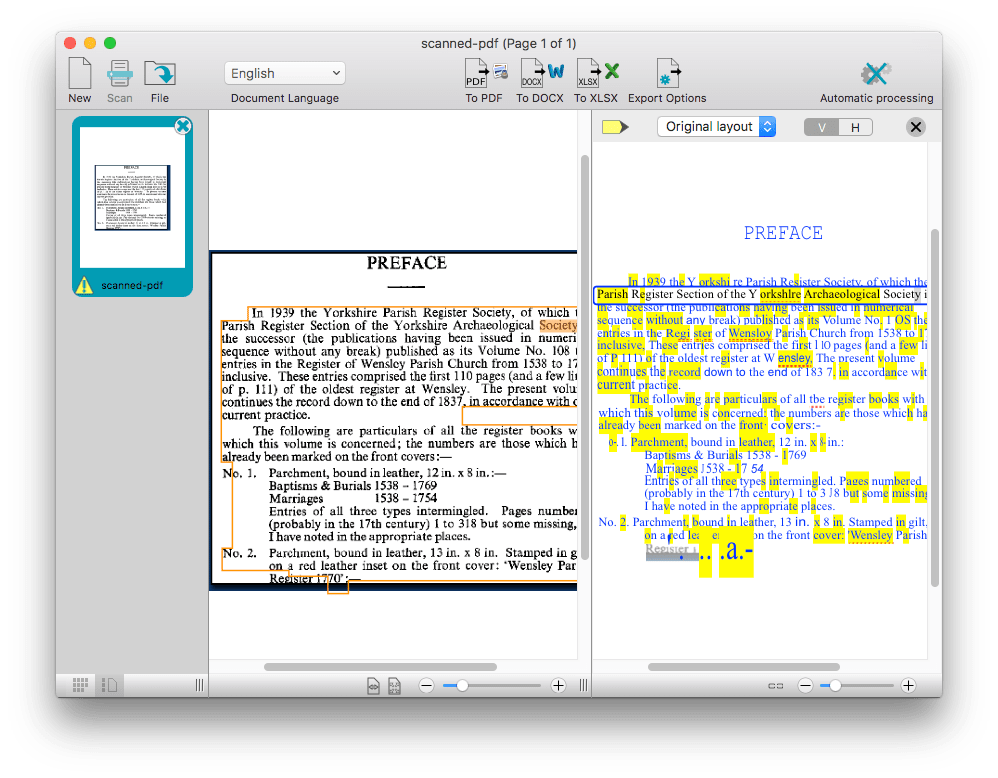 As for the formatting, it preserved well and little work will be required on this part.
Though there are OCR errors, IRIS OCR offers a good solution for this, it allows users to directly edit the text within the program and keep these changes in output file;
#4 Open OCR Result
This is really convenient. Users won't need to find and open the output file step by step, right after the OCR process, the output file will be displayed in defaulted app automatically for further editing.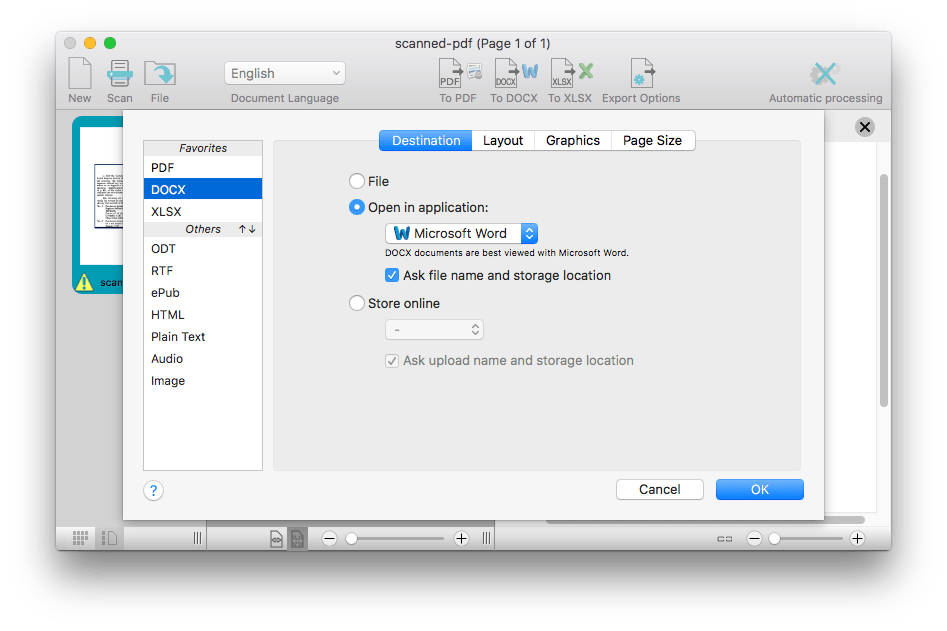 Availability
For Windows---Windows 10, 8, 7/512MB RAM (1GB recommended)
For Macintosh---macOS 10.11 or above/Minimum 300MB of available hard disk space.
Free Download
https://www.irislink.com/EN-US/c1761/Readiris-17-Trial---Landing-Page.aspx
How to Perform IRIS OCR on PDF or Image?
IRIS OCR supports to import scanned documents directly from your computer, also import digital copy of the paper files you sent to the connected scanner. In 3 steps, you can perform IRIS ocr fast and well on scanned documents.
Import PDF or Image into the program.
If you want to import digital copy of paper files, connect your PC with the scanner, then click "Scan" to insert.
If you want to import the scanned document directly, like PDF or image, choose "From File" to import PDFs from your PC.

Prepare for Iris OCR PDF or Image;
Choose file language, then go to the output zone and choose "PDF" or others as the format;If you need customize the output file, go to Export Options and adjust the settings;
Click "Save" to start IRIS OCR;
The output file will be opened automatically for further manipulation.
Best IRIS OCR Alternative (When IRIS OCR Not Working)
Iris OCR is actually leading in this field, but with the development of OCR technology and wide application of OCR software, more and more profession OCR software also play an increasingly important role to getting scanned files into editable formats. Here we will take Cisdem PDFConverterOCR as the example to show how they exceed similar products in PDF OCR performance.
Cisdem PDF Converter OCR is a OCR software to convert native, scanned and images into more than 15+ formats, including Word, Excel, PPTX, iWork, ePub, Text, etc, in batch or partially. Its OCR accuracy makes it the best Iris OCR software alternative on mac.
Why Cisdem PDF Converter OCR?
Accurate OCR
Affordable OCR Price
Batch OCR to save time
OCR both PDF and image to searchable PDF, Word, 10 editable formats
Convert native PDF to 21 formats
Create PDF from Word and other documents
Support 17 languages

Free Download
How to Use IRIS OCR Alternative?
Download and install Cisdem PDF Converer OCR onto your mac;
Free Download
Add PDF or image to the program;
Prepare for OCR;
Download the OCR module according to the instruction.
Choose file language, page range and output format;
Choose the file languages in OCR setting for high-quality conversion.
Click "Convert" to start OCR PDF or image on your mac.
Conclusion
Though Iris OCR is going to lead in OCR services for some time, other OCR software developers still embrace a lots of chances to prosper in this field with ever increasing creativity and functionality, more and more OCR software like OCR PDF Converter for Mac will come to the fore.