How do you go directly to the parts that you want to review in a PDF? Search within the file, of course. But have you ever worked on a PDF not allowing you to search the PDF text? like scanned book, invoice, receipt, contract and newspapers, or academic references?
Is there any solution to make image-only PDFs or scanned PDF searchable again?
Many sites advice that to make PDF searchable you need to convert it or keep the format using OCR.
But, What is OCR? What is a searchable PDF? And how to make PDF searchable without acrobat?
This article answers all the questions and shows your how to make a PDF searchable with free, paid, online and offline methods for both Mac and Windows.
Make PDF Text Searchable with Advanced OCR
Make scanned/image-based PDF to searchable and selectable PDF
Convert scanned PDF to editable formats: Word, Excel, PowerPoint, Text, EPUB, etc.
Convert images to searchable PDF and other editable formats
Convert protected PDF into searchable PDF
Recognize 17 languages and support multilingual files
Convert native PDF to 15+ formats and create PDF from 40+ formats
Batch convert and OCR PDFs
Create PDF from documents and images, also compress and combine PDF
Highly accurate OCR and conversion quality, original formatting is retained

Free Download

Free Download
What Is a Searchable PDF? Why My PDF Is Not Searchable?
What is searchable PDF
A searchable PDF is a PDF file that composed of 2 layers, image layer and text layer. There in the text layer saves the text content and users are allowed to search for or locate the keyword within the document.
How do I know if my PDF is text searchable?
To determine whether a PDF is searchable, you can open the .pdf in your browser like Edge or Chrome, then press Ctrl + F to search for a specific word that you see in the document. If you do not see any word highlight then it means your PDF is not searchable.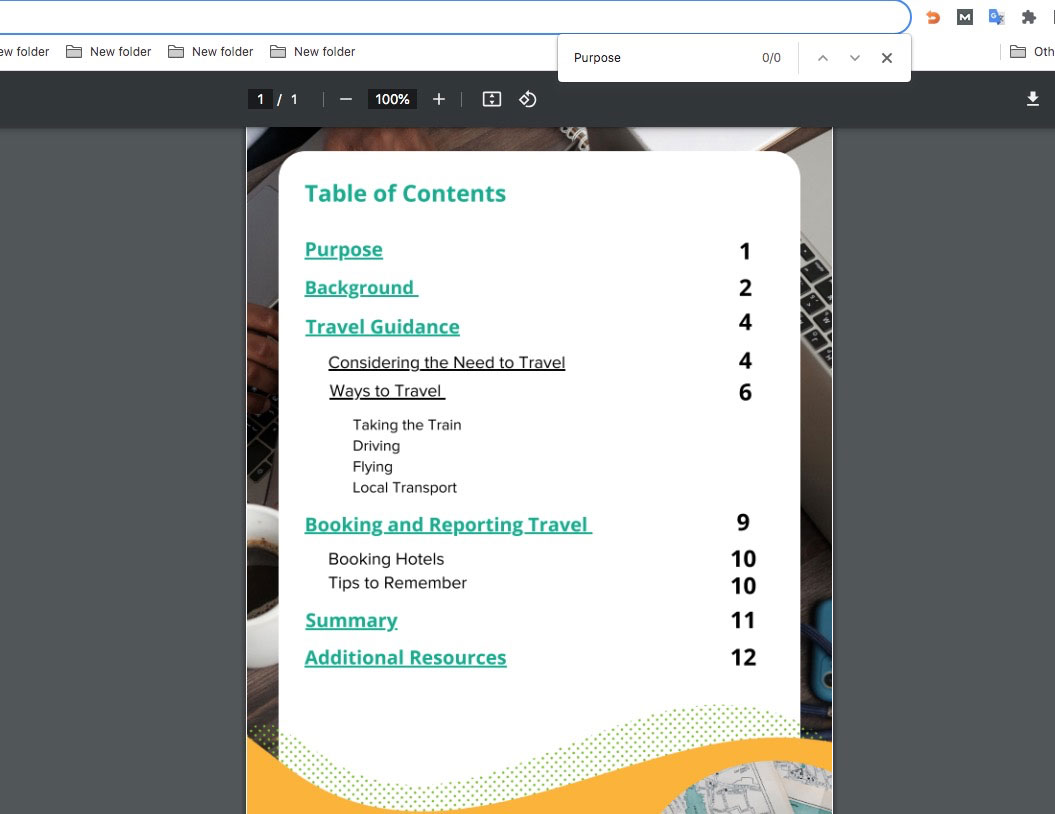 Why is my PDF not searchable?
Generally, PDF files created from documents editors like Adobe, Microsoft Office are by their nature searchable PDF. But when a PDF is created from a scanned or image document, then you have a PDF that is image based (scanned), which means it is just a picture saved in PDF format which can not be searched initially, due to the fact that there are only images of letters and words.
Another reason that cause PDF unsearchable is the use of a permission password that restrict you access to search, copy or print the PDF. In this case, you will have to enter the password to make it searchable or use a PDF Password Remover to unlock the PDF file.
The benefit of making a PDF searchable
By making a PDF searchable, you can search the content of your scans, and PDFs by using keywords, numbers, subjects, and more. Thus, you convert the invoice data from PDF into accounting tools, You gain value from your data. Also, searchable PDF is a must for legal professionals in discovery, document review, and related litigation matters.
How to Make PDF Searchable Without Adobe Acrobat for Mac and Windows?
To make a PDF searchable, you need to make the PDF image text to be recognized, this is just OCR works for.
When dealing with PDF files, Adobe Acrobat comes across our minds first, it is always standing on the top of PDF solutions. However, not all of us have installed an Adobe, for one reason or another.
Never mind, we can still make PDF text searchable without Adobe Acrobat for Mac and Windows. Here we recommend 5 dedicated PDF OCR programs, both of them will surprise you with even better and more accurate results.
Make PDF Text Searchable Without Converting(No Limit)
The OCR process is very resource intensive, so we recommend using an offline OCR converter instead of online.
When looking for a OCR PDF to searchable PDF software, many users are expecting a tool that packs in both a searchable PDF converter and a searchable PDF creator. In addition, we need tools that enable us to make PDF searchable without converting, and we expect to get the output PDF the same as the original.
Here, we recommend you have try with Cisdem PDF Converter OCR, a professional PDF OCR Converter that is recommended by sites like 9to5Mac and OSXDaily. It enabling users to convert native and scanned PDFs, even images into searchable PDF, to Word, Excel, PPT, Keynote, HTML, Keynote and so on. It supports batch making searchable PDFs from scanned files, keeping original file quality as well. There won't be any worry about formatting issue and image resolution occurring in the conversion. This powerful OCR PDF Converter can understand multiple languages accurately.
Let's Make PDF Searchable on Mac and Windows Now!
Download the free trial of Cisdem PDF Converter OCR on its official website, install and launch it on on Mac or Windows.
Free Download Free Download
Go to the "Converter", drag and drop the PDFs into the interface, or just click "+" to add files.
If you have PDF files that is unsearchable because of permission password - the PDF protection that restrict printing, copying and editing, this program will remove it automatically (without password).
The program have the ability to detect if a PDF contains image-only pages when the file is loaded. For the first time of loading a scanned file it will prompt you to download the OCR module installer. You just need to click on the OK button.
Unlike online site which only supports converting the whole PDF file, this app supports converting the whole PDF, PDF page ranges or specific page. You just need to enter the page or page ranges you need.
In OCR, language setting determines the set of characters that will be recognized, so select the right language will help improve the OCR result. Now Cisdem PDF Converter OCR can recognize English, French, German, Italian, Russian, Spanish, Polish, Romanian, Turkish, Simplified_Chinese, Portuguese, Japanese, Czech, Ukrainian, Greek, Arabic, and Korean PDF documents. Click on the OCR Setting button to choose the file language and click OK. You can apply the setting to all files.

Click "Convert" to convert PDF to searchable PDF. Find the searchable PDF in output folder.
Now if I look for the same word as I searched first I see it highlight. You can now search data in the PDF, copy text from it, utilize the text to speech applications, etc.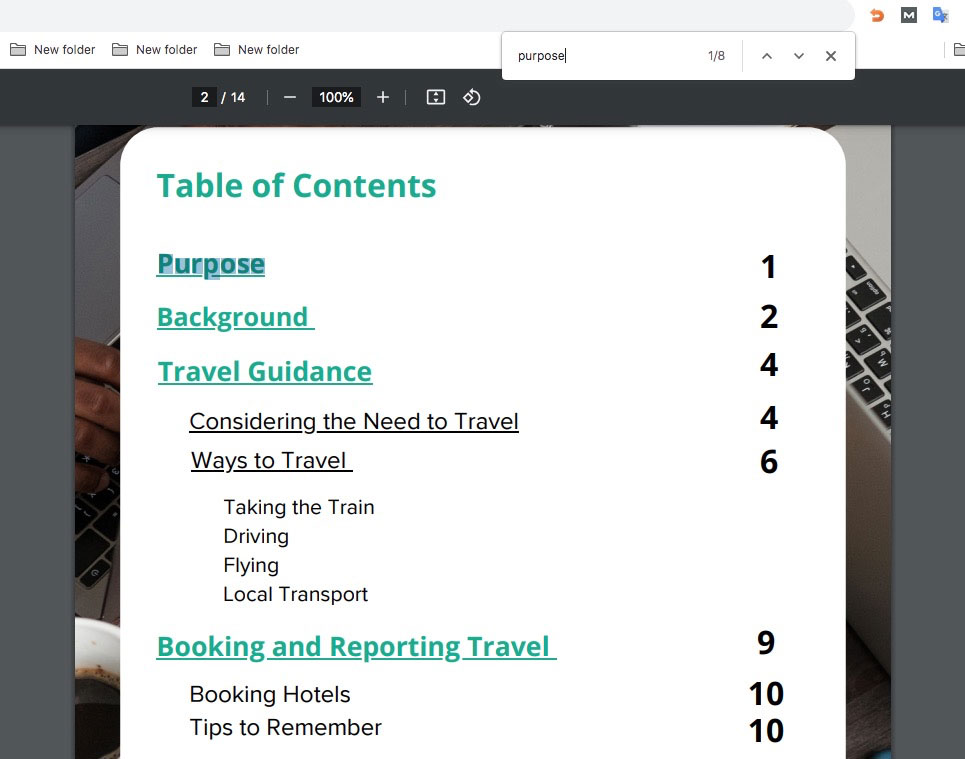 Also, you can check the YouTube video tutorial to make your PDF searchable on Mac.
Make PDF Searchable Online Free
Also, here are 2 extra free tools recommended to make PDF text searchable online without any software. They are easy and free to use, but have some limits:
The processing may be stopped or slowed down due to unstable internet connection.
There are file size limit.
Features are limited (input format, output format, toolbars to customize).
You can't customize which page to convert.
Conversion quality vary due to different files.
#1 Make PDF Searchable for Free with OCR2Edit
There are quite a lot of free OCR tools available online, such as onlineocr, freeonlineocr, newocr, freeocr, etc.. And my favorite is OCR2Edit, due to its good-quality conversion result and extended features to manage your files. As the name suggests, OCR2Edit focuses on text recognition, document conversion and OCR.
Advantages:
Make PDF and image in searchable PDF format
Provide a series of conversion tools
For clear and simple text PDF the quality is very good
Disadvantages:
Don't support process files in batches, it will fail to upload, and pop up an ad ask you to upgrade to premium for batch processing.
Maximum file size per task: 20 MB
Can not set which pages to convert
Possible risk of information leakage
If you add large size files, in my test if the file size exceeds 20 MB, the site will take forever to upload the file and after 5 minutes it will pop up a window says that the task took more than 5 minutes to process an ask you to upgrade to the premium.
How to Make PDF Text Searchable Online for Free?
Go to OCR2Edit > All tools > Make PDF Searchable.

Drop a PDF from local device, Dropbox, Google Drive or URL.
Then select the languages that your file contains in OCR settings. You can also apply filter.
Now, you can press the START button to make a non-searchable PDF to copyable and searchable for free.
#2 Make Large PDF Searchable Online with Google Docs
Google Docs, a part of Google office suite, is an online free tool to open and edit PDF or image easily, it builds in the OCR feature to recognize text from scanned PDF or images. In other words, if you have PDF that is large in size and failed to upload to other online sites you can use Google Doc to make large PDF searchable for free too.
Advantages:
Make PDF and image in searchable PDF format
Export PDF as Word, ODT, RTF, TXT, HTML and ePub
Recognize 100+ languages
Edit PDF files
Disadvantages:
Cannot well maintain the original formatting
Don't support batch conversion
Steps to Make PDF Text Searchable Online for Free
Login into your Google Account and go to Google Drive.
Click New > File upload to import the PDF file into Google Drive.
The uploaded PDF file will appear in the right panel, right click to open with Google Docs.
A OCR is performed automatically on the PDF, you will find the PDF file can be edited and searched in Google Docs.
Go to File > Download as > PDF. A searchable PDF is made for free.
2 OCR Software to Make a Scanned PDF Searchable
To make PDF text searchable on Mac or Windows, we have offline options too. Here we will introduce 2 OCR software to make PDF text searchable offline line.
#1 Kofax Power PDF 5 Standard
Kofax Power PDF is trusted by 10 million users to make PDF searchable, convert PDF to other formats, create intuitive forms, highlight and redact text, create eSign documents and more. Moreover, it create mobile version for iOS and Android platforms to read, annotate, sign, markup and share PDF everywhere.
Steps to Make a Scanned PDF Searchable with Kofax:
Go to File > Open to upload a PDF from your Windows.
Then click on the "Make PDF Searchable" button in the Home tab.
In the pop-up searchable PDF conversion settings, you can choose the OCR language, process page and proofreading.
It supports proofread results automatically after OCR. You can change the suspect word if there are some recognition errors.
When the PDF is completed, you can use the search tool to find words in the searchable PDF easily and accurately.
#2 Foxit PDF Editor
You can also try Foxit PDF Editor. It is a top-notch PDF tool to easily recognize and gather information across different devices, which builds in OCR capability to copy text from PDF or images and make it searchable. But its price is higher than the normal editors in the market. If you don't mind or just want to try the trial version, here we go.
How to Make PDF Searchable in Foxit PDF Editor?
Import a scanned PDF that you want to turn into searchable and readable.
Head to Convert > Recognize Text. There are two options in this menu: current files and multiple files, run OCR on single file or several files according to your needs.
In the advanced settings, customize the page range, languages, output types and more. If you just need to make PDF searchable and selectable, choose "searchable text image". If you want to edit the existing text in the scanned PDF, choose "Editable Text".


Click OK to apply the setting and save your OCRed PDF.
Make A PDF Searchable in Adobe Acrobat If You Have Installed
If you have installed Adobe Acrobat, you don't have to bother yourself to find another tool for making PDF searchable. Adobe Acrobat offers OCR, it can auto detect a non-searchable PDF and convert it to a searchable one. Since Adobe offers both Mac and Windows versions, here we take Adobe for Mac as the demonstration.
Steps to Make PDF Searchable in Adobe Acrobat
Open the scanned file in Adobe Acrobat (e.g.Adobe Acrobat Pro DC).
If the file is scanned PDF, open it in Adobe directly.
If the file is an image, run Adobe first, then select "Create PDF" in the wizard, choose the image file and it will be imported into Adobe.
Go to Tools > Enhance Scans > Recognize Text > In This File.
Click Recognize Text and Adobe will start to process OCR on the document.
Go to File > Save, you will find the PDF is searchable on Mac or Windows.
If you need to perform Adobe OCR in other Adobe versions to make a PDF searchable, go to the details and try.
Knowledge: Can We Make PDF Searchable on Adobe Acrobat Reader DC?
No ,you can not.
You are allowed to search PDF text in Adobe Acrobat Reader DC, but if the original PDF file is not searchable, you cannot make it searchable in any Adobe reader. Adobe Acrobat reader can only open, view, fill & sign, comment and highlight, you have to pay for its Adobe Acrobat to get the OCR feature to make a PDF searchable.
Comparison of 6 Searchable PDF Converters
Extended: Can We Make PDF Searchable in Mac Preview
No, you cannot.
You can search a word within PDF in Mac Preview by press Command+F, but if a PDF is not searchable in the first place, you won't be able to make it searchable in Preview. Preview can open and view native or scanned PDF files, but there is no OCR capability in Preview to make an image (scanned) PDF text searchable. You have to apply OCR on the PDF file and make it searchable, then search PDF word in Preview.
Instead of trying to make a PDF searchable in preview, we recommend Mac user to use the Live Text function of preview to copy and use the text that appears in a photo.
With Live photo you can look up the meaning of words, do a web search, and use it to translate text into another language.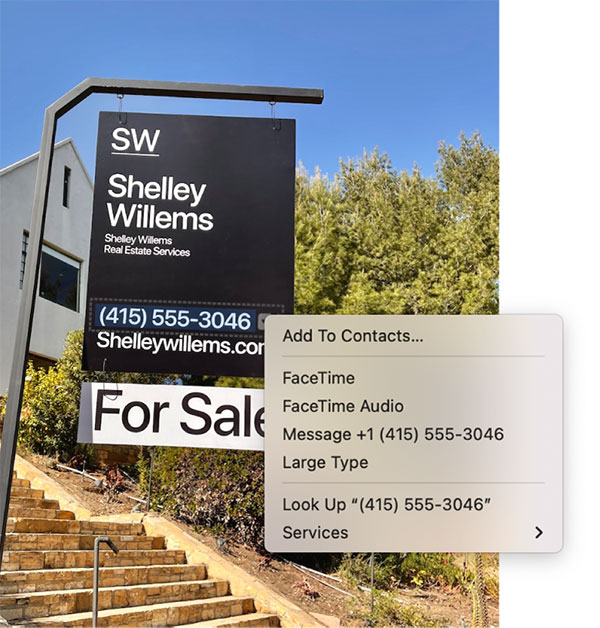 How to Search PDF for Word or Phrase on iPad or iPhone
Without Mac or PC, how can iPhone or iPad users search for a specific word or phrase? If you have the same question, you can open a PDF in Apple Books and use the search function of Apple Books to search through the document's contents.
Summary
It is not as difficult as you thought to make a PDF searchable if we find a tool. You may feel interested in making your PDFs searchable with free tools, but if you want to obtain accurate PDF text and maintain the original PDF formatting, a dedicated PDF OCR program would be the best option.