I am using Mac for awhile and normally never play. So I didn't run into the problem. Recently, I played a full screen game. I couldn't figure out how to check email without quitting and restarting it? Command-Tab and Expose short-cuts don't work. Is it normal behaviour of games on Mac? -From macrumors
Many users encounter problems with Mac if they need to run different apps all at once. Actually, the most convenient way to resolve this trouble is to position windows on Mac.
Do you know the way to position windows on Mac? In this article, we will show you the steps on how to position windows on Mac so that other applications or windows can be used. But before that, I would like to state why positioning windows on Mac is necessary for Mac users.

Why Need Position Windows on Mac?
For language learner, if you are reading foreigner e-books on Mac, you can download two versions of the book. One is foreigner language, another one is native language. And view both of them at the same time with two windows positioning.
For office clerk, you always need a conversion between different office software, or you have to look up some information as well. In order to improve work efficiency, positioning windows is the best way.
As we mentioned before, positioning windows is also helpful for games players.Because you must switch in and out over and over again when you want to listen to music or check your e-mails with other apps. Don't you think it's very annoying?
It seems windows positioning is closely related to all walks of life. To my point of view, it is conducive in different field. On the one hand, you can process multiple windows simultaneously without block. On the other hand, if you think the size of screen is small, you can resize it and put it to the favorite position. Then how to position windows on Mac? Please take it easy, here we will provide you the details.
How to position windows on Mac?
Do you agree with me that window positioning is necessary Mac user? If you totally in favor of it, you can continue to read the following guides.
Also read: Everything You Need to Know about Split View in OS X El Capitan and Efficiently Manage Mac Windows with Keyboard Shortcuts and Split Screen App.
Step 1. Download and install Cisdem WindowManager
You can download and install the free trial on the website firstly. And then you can test the function before costing money on it.

Free Download
Oh, sorry, I forgot introducing Cisdem WindowManager firstly, which may make you confused. Let me give you a quick abstract:
Cisdem WindowManager is a program that can split screen into various sizes and positions on Mac. When it comes to position windows on Mac, there are many advantages, especially for full-screen game player. It offers a customizable shortcut to minimize the specified window. You can drag this icon anywhere on the screen and choose its position and size. If dragging doesn't float your boat, WindowManager is also accessible through easy to remember and customizable keyboard shortcuts. You can simply highlight the windows and use the menu bar shortcut or keyboard shortcut to instantly split screen to a specific location on your Mac.
What's more, Cisdem WindowManager also has other benefit features as follows:
Automatically split screen when dragging to screen edges
Resize your window with the innovative grid system
Supports about 90% of apps and we are adding support to new apps all the time
It uses very little memory and nearly no CPU. Also it is clean, easy to install and easy to uninstall
Step 2. Position windows by 3 ways
You can position windows via 3 methods, by mouse, grid and keyboard shortcuts. Both of them are simple.
#1. Using 7 pre-defined 'hot zones' to set the position and size of windows.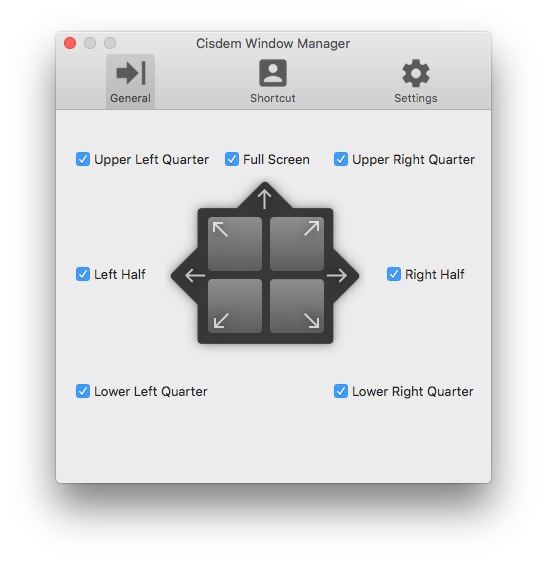 #2. Split and arrange your screens with the grid system.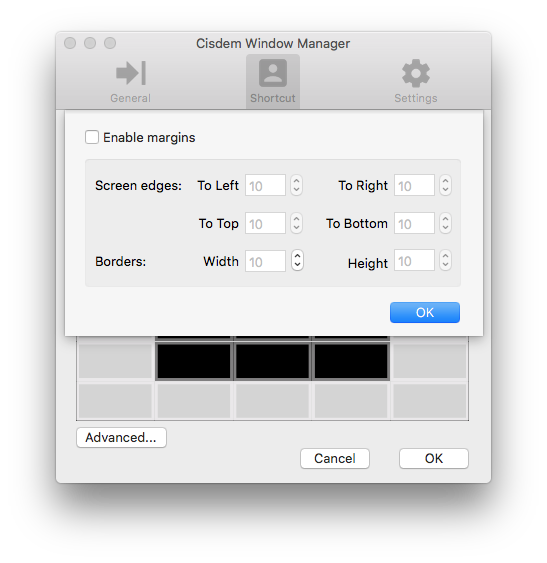 #3. Unlimited user-customizable keyboard shortcuts.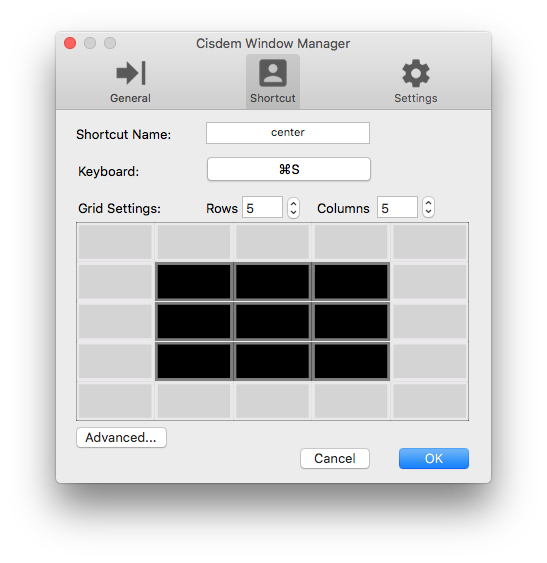 Conclusion
As far as I know, Cisdem WindowManager is the best software to position windows for Mac users. Not only can you put windows to any positions, but customize them in any sizes. Then everything will be convenient and smooth.
Some Mac OS X El Capitan users could ask why don't we use built-in split view to position windows, it also support this function. Maybe you can visit these 2 articles: The Most Convenient Way to Resize Window on Mac, How to Snap Windows on Mac. The answers are presented there.

Peter has always had great enthusiasm for writing, programming and web development. He likes writing about software and technology, his works are featured on some tech blogs or forums like Tom's Hardware, CNET, etc.