With the release of OS X El Capitan on September 30, 2015, its new Mac Split View feature was supposed to be a big surprise to many users. This improved full-screen mode improves the auto Mac split screen function, making it possible for users to open or place two instances of the same full screen app, like two Safari windows at once. What's more, it allows users to choose the amount of space given to each app.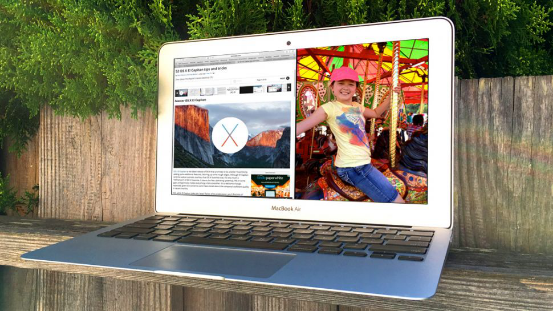 Part I. How to Use Mac Split View?
Step 1. As is known to all, a normal click will send apps into full-screen view. However, if you click and hold the green button in the upper left corner, the window will shrink a little and you can then full your target app in the chosen side of your desktop that has lighted up after you've released your trackpad or mouse button.

Step 2. You'll then see other open apps are shown in the opposite side of your screen. Click one to fill the other side of your screen.
tips:
• If you want to switch to other apps, you can use Mission Control (Control + Up Arrow), or swipe left or right with four fingers on a trackpad.
• You can adjust the width of each app by dragging the vertical line between the windows to the right or left.
• Not all apps can work with Split View, and apparently the Office apps are not compatible with it. It is pretty easy to judge whether the apps workable. If the app is compatible, you'll see two opposing arrows when you hover over the button. If not, you'll see the familiar plus (+) symbol instead.
Why Many Users are Still Hunting for Alternative to Mac Split View?
Reason One. Not every user wants to upgrade their system to EL Capitan and macOS Sierra. On the one hand, a number of them are accustomed to operate current system. Thus, it is troublesome for them to spend time on adapting new things. On the other hand, Mac system can be updated to the newest but it doesn't permit users backing to old system. In this case, the hardware that they bought several years ago may not support the latest version system.I think it also the main reason.
Reason Two. Split View can only allow two compatible apps to be placed in full screen and would rather slide through multiple desktop screens than to do split screen. So, how can we snap more apps?
Reason Three. If you go over what Mac owners have been posting in the Apple Support Forum or search in Google, you'll find a lot of problems about "Split View doesn't work" have been mentioned. Also, not all apps can work with Split View, such as the Office apps like excel, word, etc.
tips: If you're in the same case, you should firstly make sure your app is compatible or not. Then, try to enable the "System Preference" > "Mission Control" > "Displays have separate Spaces" and to log off and on again.
The Best Alternative to Mac Split View
It seems Split View are unable to meet all Mac users' demands, so what should they do? Of course we have the solution! Why not make use of some powerful OS X window manager alternative, my friends?
Cisdem Window Manager can be the best alternative for OS X users to split screen into various sizes and positions on Mac. With 7 pre-defined "hot zones" for users to easily drag and set the position and size of windows, it also enable Mac users to customize all the keyboard shortcuts and layout user interface elements.
How to use Cisdem Window Manager on Mac?
Step 1. Free download Cisdem Window Manager and launch it on your Mac. Cisdem WindowManager provides free trial for all of you. You can click the "Free Download" below, and then it will start downloading. After downloaded, you need to install it on your Mac, and run it.

Free Download
Download the free trial of Cisdem Window Manager for Mac >>
Step 2. The next step is setting the preference. At first, you need to set general attribute, for example, you can choose whether starting this application when you launch your Mac or not. Surely, there are other settings you need to do, please refer to the screenshots below to know specific.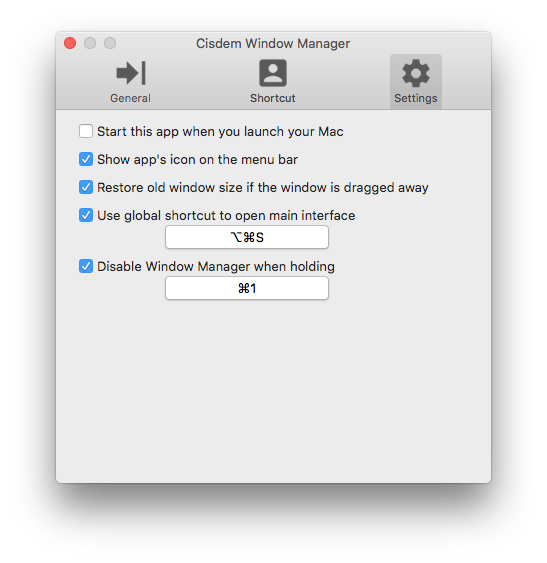 Step 3. Then you have to set edges. The default setting is that 7 pre-defined "hot zones" for you to easily drag and set the position and size of windows. Please in accordance with your preference to select this 7 directions.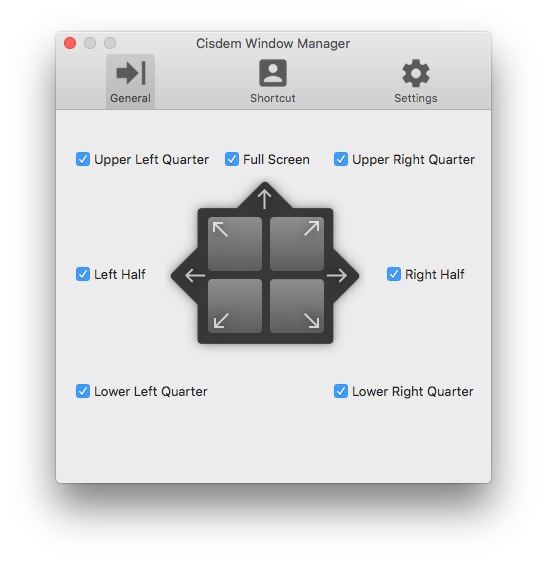 Step 4. You can also resize your windows with the innovative Grid System.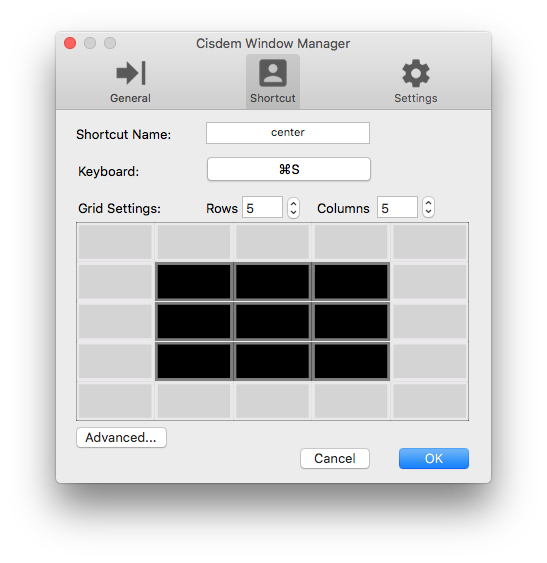 Step 5. Window Manager also provides unlimited user-customizable keyboard shortcuts for Mac users. You can simply highlight the windows and use the menu bar shortcut or keyboard shortcut to instantly snap the window in a specific location on your Mac.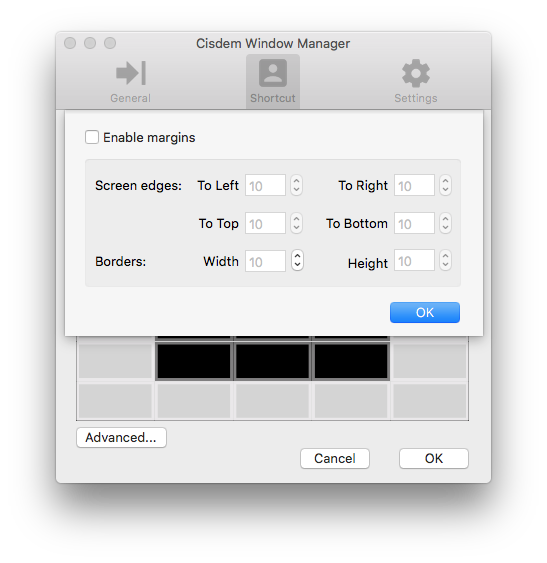 Step 6. Click "Confirm" to store setting.

Free Download

Rosa has worked in Mac software industry for more than eight years. She believes that the purpose of software is to make life better and work more productively. In addition to writing, Rosa is also an avid runner.