"Just installed El Capitan on my 2015 Retina MacBook, but I can't seem to get Split View to work at all. I held the full screen zoom (green button) down with my trackpad in Safari, but the Split View mode from the WWDC Keynote never showed up." -From MacRumors
Many Mac users met the problem with built-in window resizer. Other issues like spending too much on running cost and trigger mode is not intuitive enough.
Admittedly, the function of built-in resizer has not been completed yet. Its usage far less than some powerful paid software. In this case, that finding the most convenient way to resize window on Mac is necessary.
Which is the Most Convenient Way to Resize Window on Mac?

Resizing window on Mac needs the help of an application named Cisdem Window Manager. It allows users to split screen into various sizes and positions on Mac. All the things you have to do is dragging windows to the edges or corners of your screen, or using our grid system to select the area that the windows should cover and you can also set keyboard shortcuts. This app is amazing, once you start resizing window Mac with Window Manager , you'll wonder how you ever managed without it.
Let me list briefly what Cisdem Window Manager can help you as below.
Automatically split screen when you drag to screen edges: provides 7 pre-defined dragging actions by defining the left, right, top edges of your screen as 'hot zones' for users. You can make it expand vertically, take up the entire screen, or appear side-by-side with another window.
The Innovative Grid System allows you to resize window Mac: click and drag within the display grid interface to select the area that you'd like your window to occupy; you will resize your window Mac and you will move it the relative position on your screen. And you also can create shortcuts to automatically resize window Mac.
Allows setting keyboard shortcuts: it is easy to remember and customizable keyboard shortcuts.
Highly customizable to fit your work habits: you can customize the function and appearance of Window Manager to streamline your individual workflow.
Highly compatible: supports about 90% of Apps.
How to resize window on Mac using Cisdem Window Manager?
It is very easy to resize window on Mac using Cisdem Window Manager. Here I will show the step-by-step guides.
Step 1. Free download Cisdem Window Manager and launch it on your Mac.
Cisdem provides a free trial of Window Manager for all of you. Just click the "Free Download" button below to download Cisdem Window Manager, and then you need to install it on your Mac and run it.

Free Download
Download the free trial of Cisdem Window Manager for Mac >>
Step 2. Set the preference of Cisdem Window Manager.
You can set general attribute, including whether starting this application when you launch your Mac or not, showing app's icon on the menu bar or not, ignoring edges and borders or not, and other setting.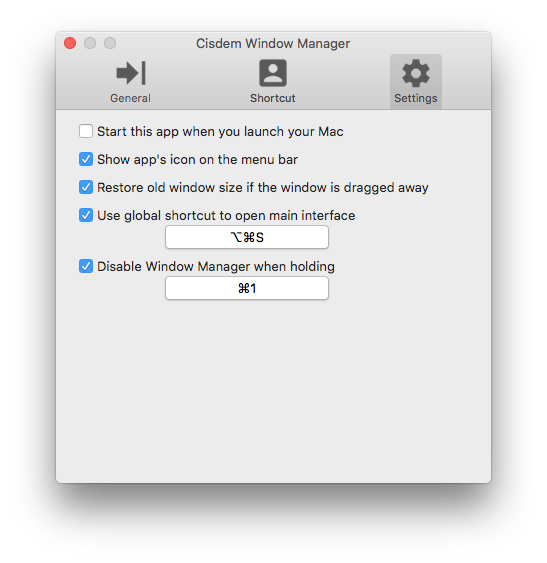 You can also set edges. 7 pre-defined "hot zones" allows you to easily drag and set the position and size of windows. You can select this 7 directions in accordance with your preference.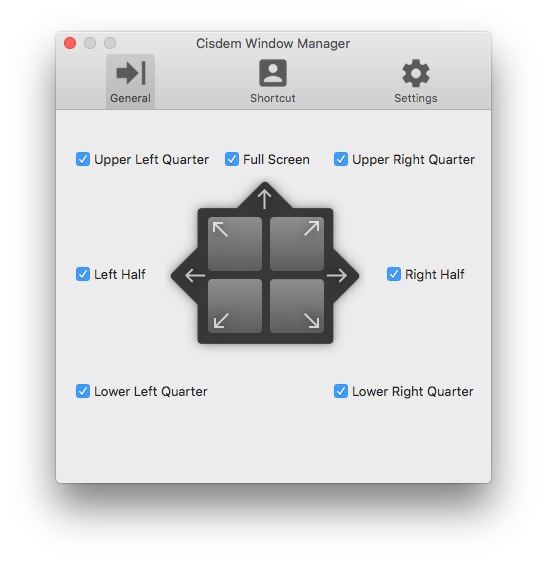 The most important is that you can also resize window Mac with the innovative Grid System.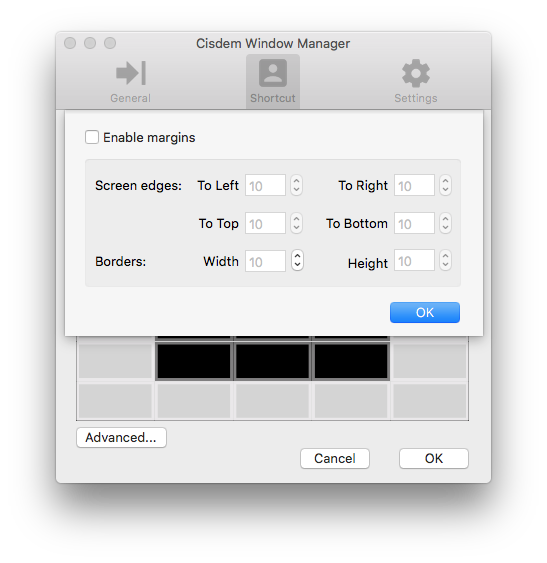 What's more, you are also allowed to set unlimited user-customizable keyboard shortcuts.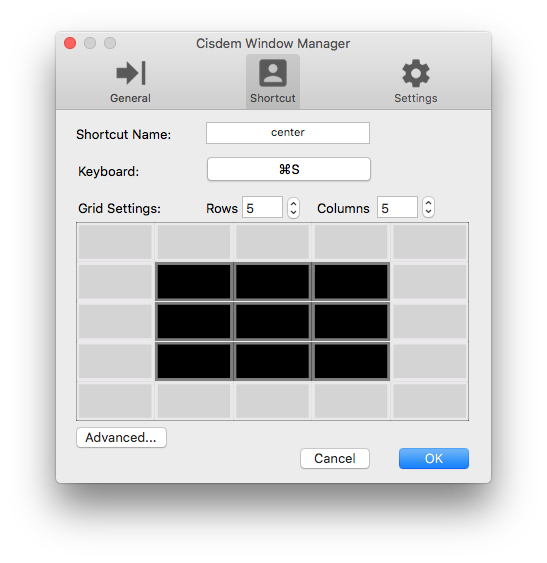 Step 3. Click "Confirm" to store setting.
Download the free trial of Cisdem WindowManager for Mac >>
Conclusion
We all know that built-in window resizer is free, which is the greatest advantage of it. But the function of free program is limited. If you are desperate to get the most convenient software to resize window on your Mac, then I highly recommend Cisdem WindowManager for its powerful action. If not, built-in window resizer is also helpful.

Megan has an impressive deal of experience with Mac software and has the ability to explain tech stuff in a simplified, straightforward and easy to understand way.