The duplicate photos on your computer can be annoying. Unnecessary duplicates waste storage space and make it harder to organize photos. Manually get rid of them is not easy. The best way to find and delete duplicate photos in Windows 10 is to use a good duplicate photo finder for Windows 10.
This article provides a list of the best apps to identify and remove duplicate pictures in Windows 10 and Windows 11.
The Best Windows Duplicate Photo Finder
Find duplicate photos, videos, songs and all other duplicate files
Also find similar photos
Find duplicate files on computer, external hard drive, SD card, etc.
Let you preview the found duplicate photos side by side or in detail
Automatically select duplicates for you to mass delete with a click
Also offer selection rules for you to customize the selection
Provide 3 deletion options, such as Move to the Recycle Bin
Easy to use and powerful
Customizable, letting you take control
Compatible with Windows 10 and 11
Also available for Mac computers

Free Download

Free Download
The best duplicate photo finder for Windows 10
A duplicate photo finder or duplicate photo remover is a piece of software to automate the process of identifying and deleting duplicate photos. We tested a dozen of well-known duplicate photo finders for Windows and picked the best ones. They vary in features, performance, ease of use, cost, etc. Below are the reviews.
#1 Cisdem Duplicate Finder
Compatibility: 64-bit Windows 10 and Windows 11
Latest version: 2.7.0, released in April 2022
Our take: Excel at finding and removing duplicate photos and all other duplicate files
Cisdem Duplicate Finder can find duplicate images, videos, audios, documents, archives and all other types of duplicate files on your PC and external storage devices.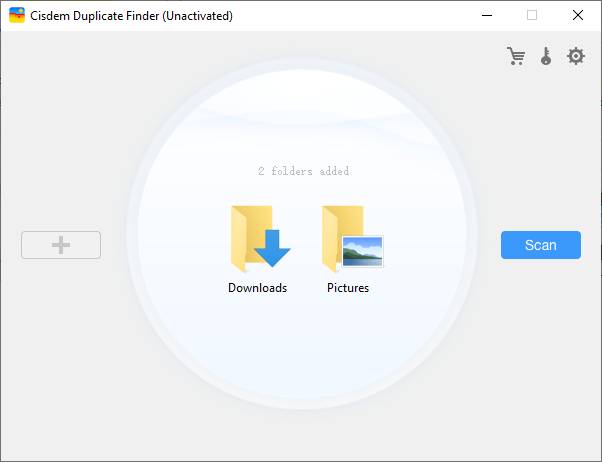 This duplicate photo finder finds duplicate photos (photos that are exactly identical, regardless of filename) based on content. It can find all duplicate photos in one folder (such as the Pictures folder)/drive or in and across multiple locations.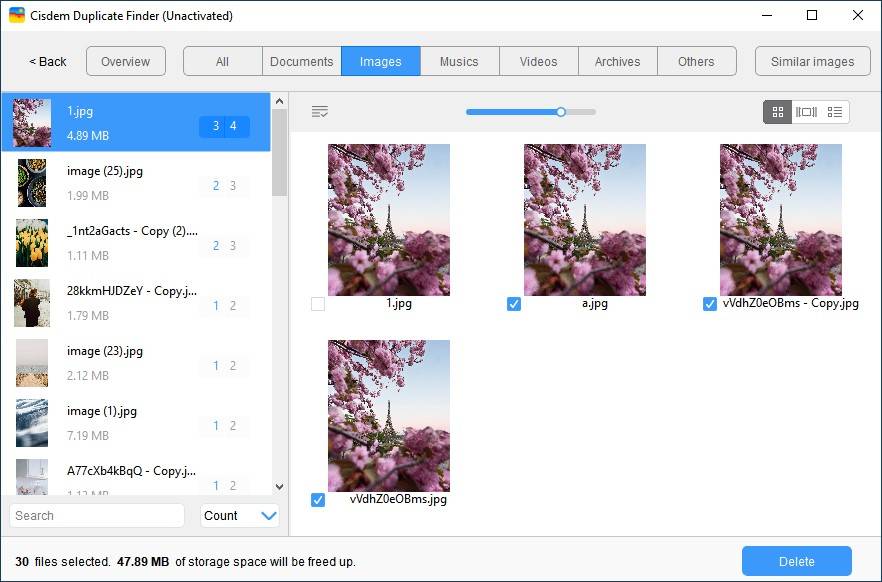 This app displays the found duplicate photos for you to sort, preview and view, and decides for you which files to delete. In each group of duplicate photos, it selects all but one photos to delete. In other words, it automatically selects all duplicates for you to mass remove. Or, you can select by hand or choose a desired selection rule (such as Select Newest).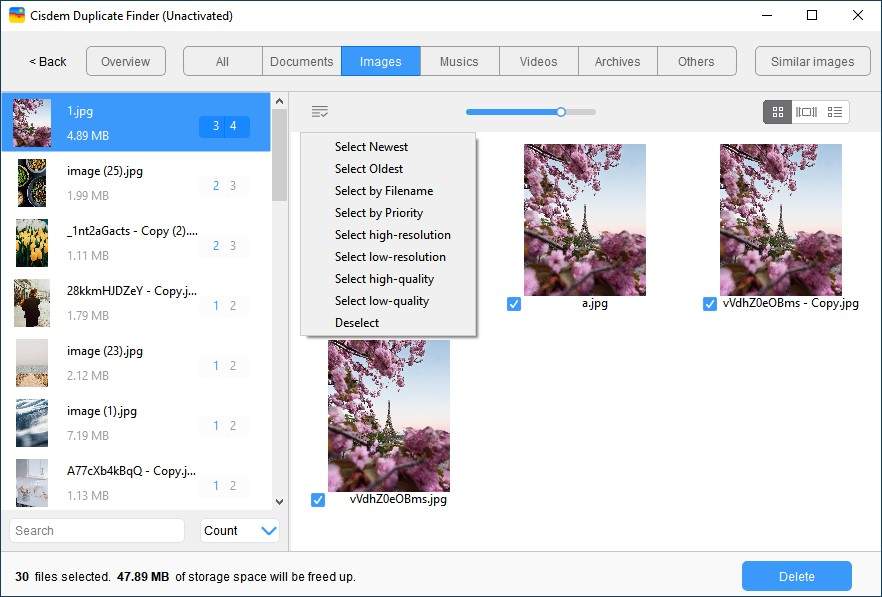 The app can also find similar photos, including visually identical photos in different sizes and visually similar photos (such as burst mode photos and pictures taken from slightly different angles). You can adjust the similarity level until you see the desired results.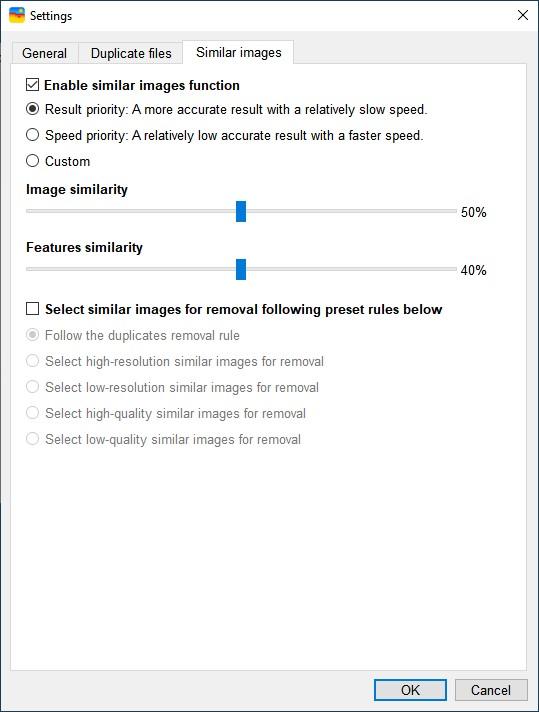 Pros
Search for duplicate pictures and similar pictures
Search for all other types of duplicate files
Let you exclude folders from being searched
Help you find duplicate photos on PC, external storage and cloud storage
Help you find duplicates in Microsoft Photos
Provide a useful preview feature
Make it easy to delete all duplicate photos at once
Offer 3 deletion options: Move to Recycle Bin, Remove Permanently and Move to Folder
Come with an intuitive and user-friendly interface
Easy to use and customize
Cons
Not compatible with Windows 8.1 or earlier

Free Download
#2 Duplicate Photos Fixer Pro
Compatibility: Windows 11, Windows 10, 8.1, 8 and 7, both 32- and 64-bit
Latest version: Not revealed
Our take: A dedicated Windows duplicate picture finder to scan folders for duplicate pictures
If you are a photography lover or photo editing enthusiast and want to get rid of the tons of duplicate images and similar images on your PC's hard drive, Duplicate Photos Fixer Pro is worth checking out.
This app provides two comparison methods: Exact Match and Similar Match.
The Exact Match method can scan one or multiple folders for photos that are exactly the same. The scan results window will list all the duplicate photos that have been found. You can manually select duplicates to eliminate or let the Auto Mark feature do it for you.
The Similar Match method can find certain near duplicate images based on your adjustments. The Matching Level slider determines how much similarity Duplicate Photos Fixer Pro finds between images, and you can use the Bitmap Size slider to adjust the balance between speed and accuracy. Adjust the Time Interval slider can help you find photos taken in burst mode. In the test, this app didn't find as many similar photos as Cisdem Duplicate Finder did.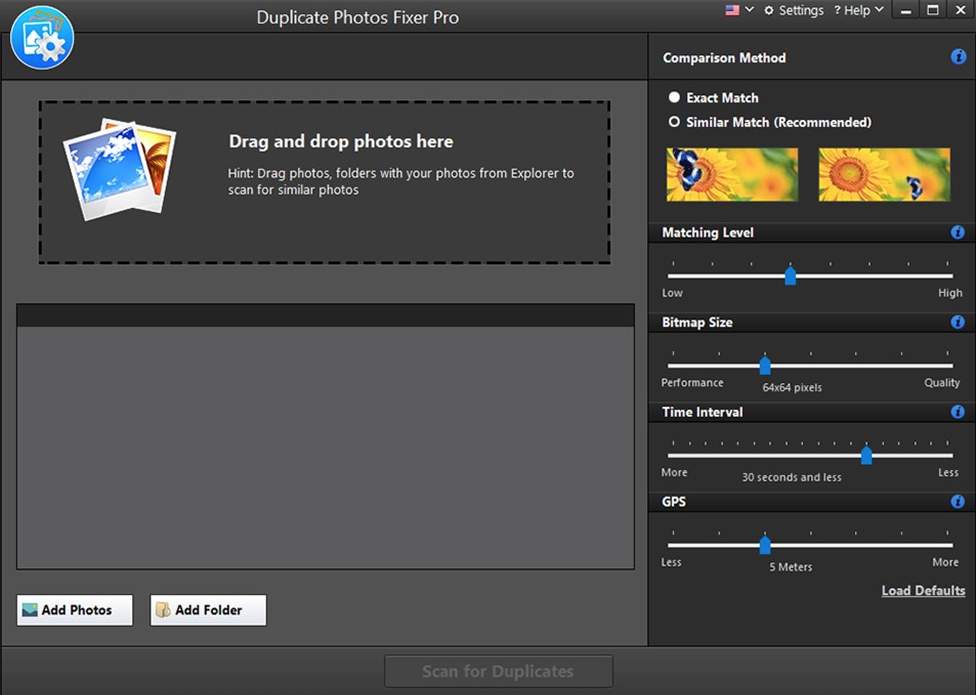 Pros
Identify duplicate photos and similar ones
Provide 2 methods to compare photos
Let you exclude files and folders from being scanned
Let you preview duplicate photos and view photo metadata
Save you from manually select duplicates to remove
Easy to use with an easy-to-understand interface
Cons
Occasionally freeze when you open the app
A little bit expensive
#3 Duplicate Photo Cleaner
Compatibility: Windows 11, Windows 10, 8, 7, Vista and XP
Latest version: 7.5.0.12, release in February 2022
Our take: A dedicated duplicate image finder and remover with support for Adobe Lightroom
Duplicate Photo Cleaner can be one of the best duplicate photo finders for Windows 10 for photographers, designers and users in general.
There are multiple scan modes. The Standard scan mode scans a folder for identical photos. If you set the Similarity Threshold to less than 100 percent, it will also scan for similar photos. The Folder Comparison mode allows you to easily compare folders for duplicate photos. You can use the Lightroom Scan mode to search for duplicates in Lightroom. Further fine-tune the scan settings in Settings if needed.
You can preview and view the groups of duplicate photos (and similar photos if any) side by side. There are several rules (such as Select duplicates), letting you effortlessly mass select unwanted copies for removal. Or, you can do it manually.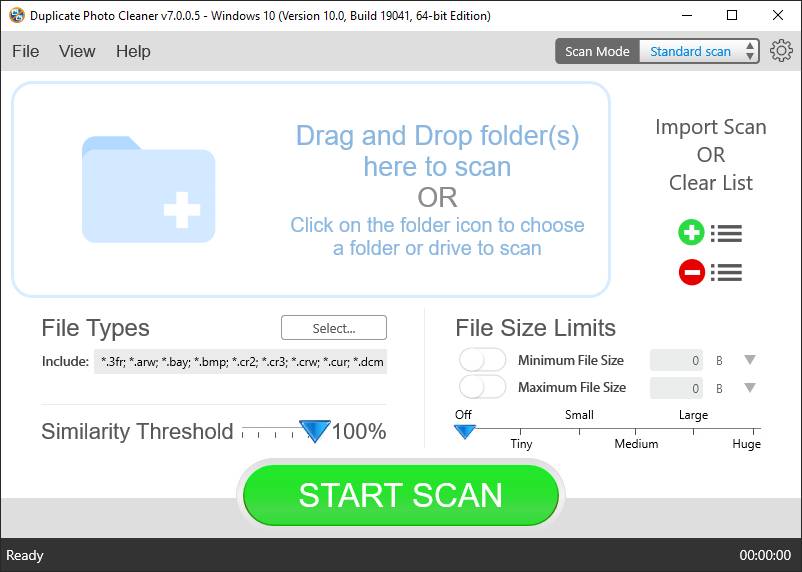 Pros
Scan your PC for duplicate images, including duplicate raw images
Also find similar-looking photos
Allow you to exclude certain photos from being scanned
Let you export scan results to CSV, Excel, TXT or HTML
Allow side-by-side previewing
Help you bulk select multiple photo duplicates for deletion
Easy to use and configure
Cons
A bit slow when scanning a big collection of photos
A little costly
#4 Duplicate Cleaner
Compatibility: Windows 11, Windows 10, 8 and 7
Latest version: 5.15, release in March 2022
Our take: A sophisticated app to find and remove duplicate photo files and other types of duplicate files on Windows
Duplicate Cleaner offers a range of features and options and is highly configurable. If you are tech-savvy, you may find this app very powerful. If you are a bit technologically challenged or are new to duplicate file finder software, this app can be overwhelming.
Duplicate Cleaner has two editions: the Free one and the Pro one. Both editions provide a Regular mode. This mode compares files by content, so it can find duplicate photos with different names. There are multiple comparison algorithms for you to choose from, such as MD5 and SHA-1.
The Pro edition also provides an Image mode. This mode is dedicated to dealing with image files and supports BMP, JPEG, GIF, PNG, PCX, TGA, ICO, HEIC, WEBP, etc. The mode allows you to find photos that are exactly the same, very similar or similar. There are many options to tweak. For example, to find duplicate raw photos, you need to enable the Camera RAW image support option.
This duplicate photo cleaner will display the groups of duplicate images that have been found for you to view. Coming with dozens of options, the Selection Assistant feature can help you quickly select unwanted duplicates for deletion.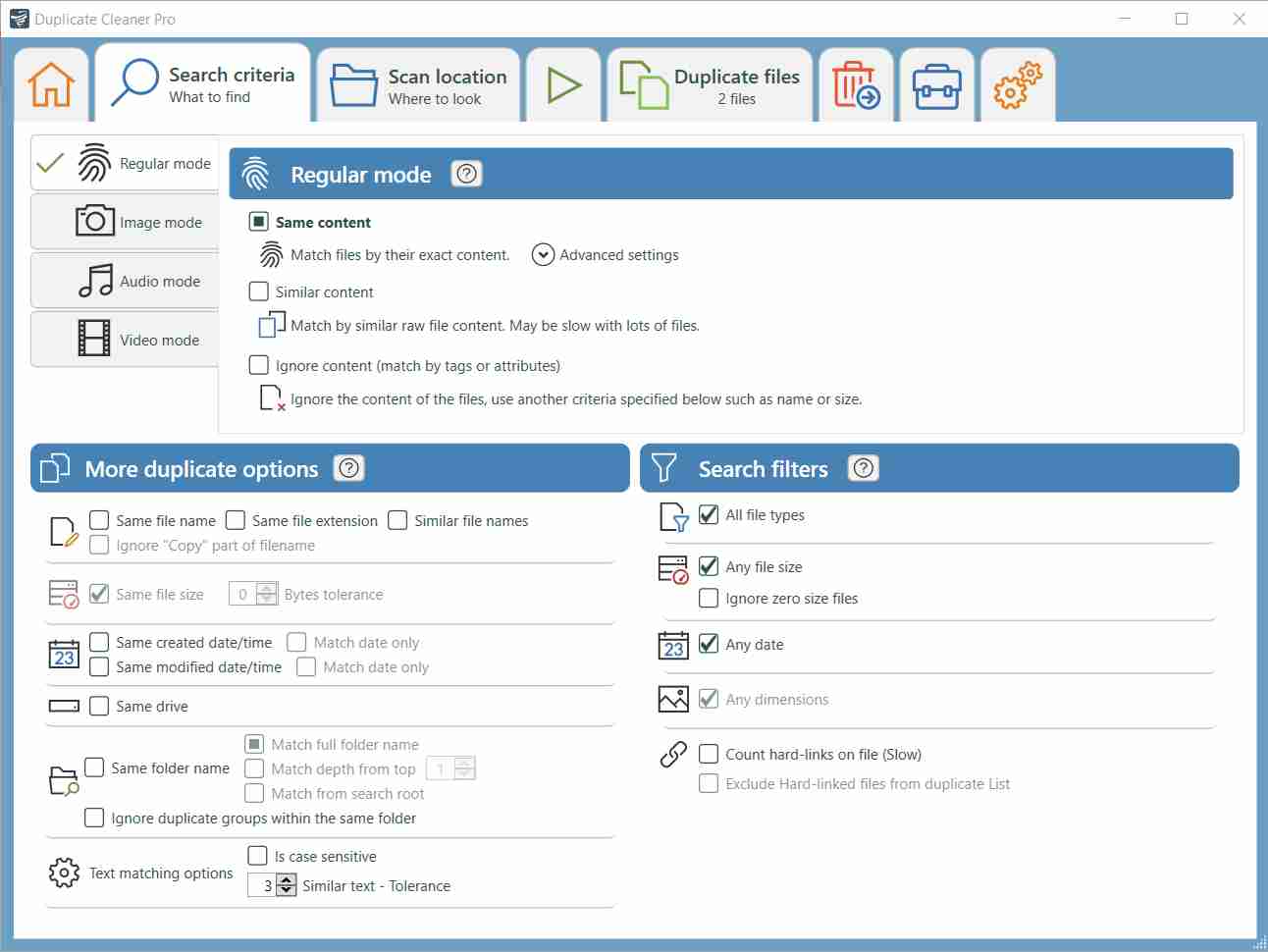 Pros
Find duplicate pictures and other duplicate files
Find similar pictures too
Provide 4 modes for users to choose from
Offer an Image Preview feature
Make it easy and quick to delete duplicates
Very customizable
Come with a wizard to guide you through the steps
Cons
Not beginner-friendly
The Image mode is slow
#5 dupeGuru
Compatibility: Windows 11, Windows 10, 8 and 7
Latest version: 4.2.1, release in March 2022
Our take: The best free duplicate photo finder for Windows 10, which is also open source
dupeGuru used to be commercial and went open source later. It's one of the best free duplicate file finders available for Windows operating systems.
This app provides three modes: Standard, Music and Picture. The Standard mode can find duplicate photo files and other duplicate files.
Specialized in working with pictures, the Picture mode can find identical photos and certain similar photos. For example, it can find the slightly edited (such as recolored, resized, cropped or compressed) versions of the same photo. With this mode, you can adjust the Filter Hardness to set the image similarity level.
dupeGuru's Results tab will list the found duplicate photos and similar photos with file information such as name, size, path, format and EXIF timestamp. But there is no preview. The preview feature is essential for duplicate image finder software. This app falls short in this regard.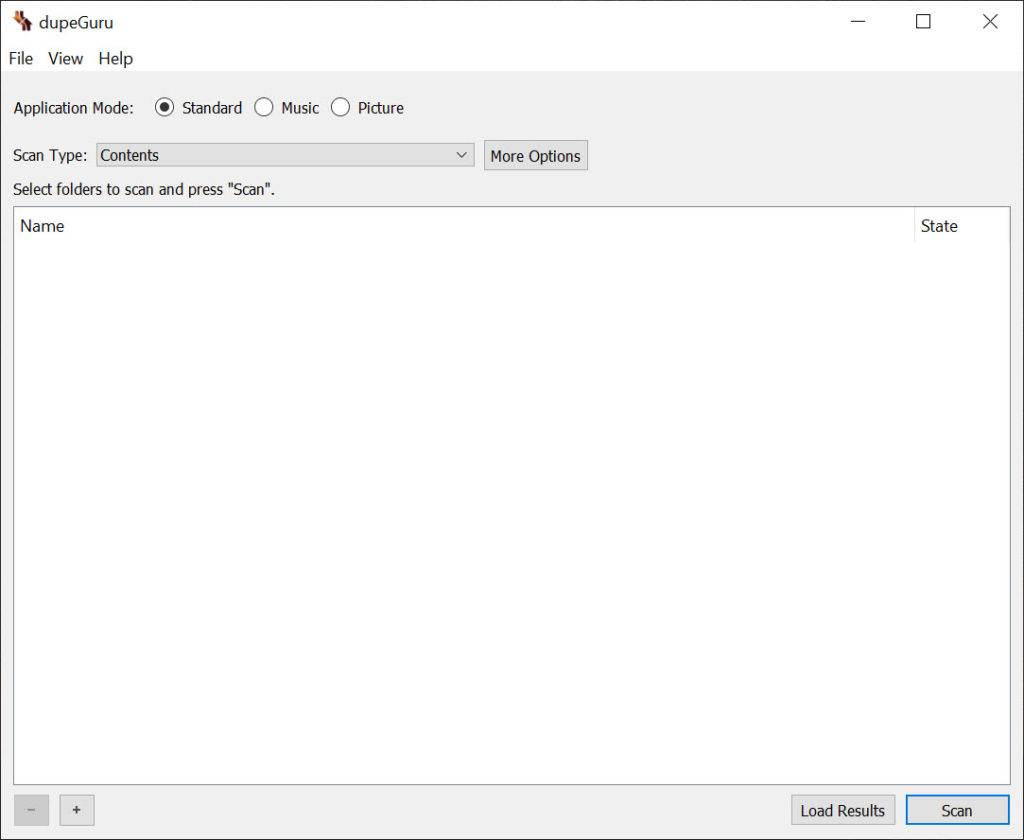 Pros
Find all types of duplicate files
Offer a Picture mode to detect identical pictures and similar ones
Let you adjust the image similarity level
Provide a Mark feature to save you from manually selecting copies to delete
Come with a simple interface
Free and open source
Cons
No built-in preview feature
The Picture mode is a bit slow
#6 Awesome Duplicate Photo Finder
Compatibility: Windows 10, 8, 7, Vista, 2003, XP and 2000
Latest version: 1.2, released in April 2021
Our take: A free duplicate photo finder with reliable performance and a simple interface
Are you in search of a good app to find and delete duplicate photos on Windows 10 for free? Check out Awesome Duplicate Photo Finder.
Despite being freeware, it has all the makings of good basic duplicate picture finder software. In addition to supporting all major image formats, it even supports CR2, a Canon raw format.
This free app is good when it comes to finding photos that are exactly the same. It's also designed to find photos that are similar. In the test, it found compressed or recolored photos and failed to find other similar photos.
You can easily sort and preview the duplicates that it found. The preview feature is handy. The drawback is that you need to select the undesired duplicates for removal one by one by hand. There is no way to automate the process. It can be tedious and time-consuming.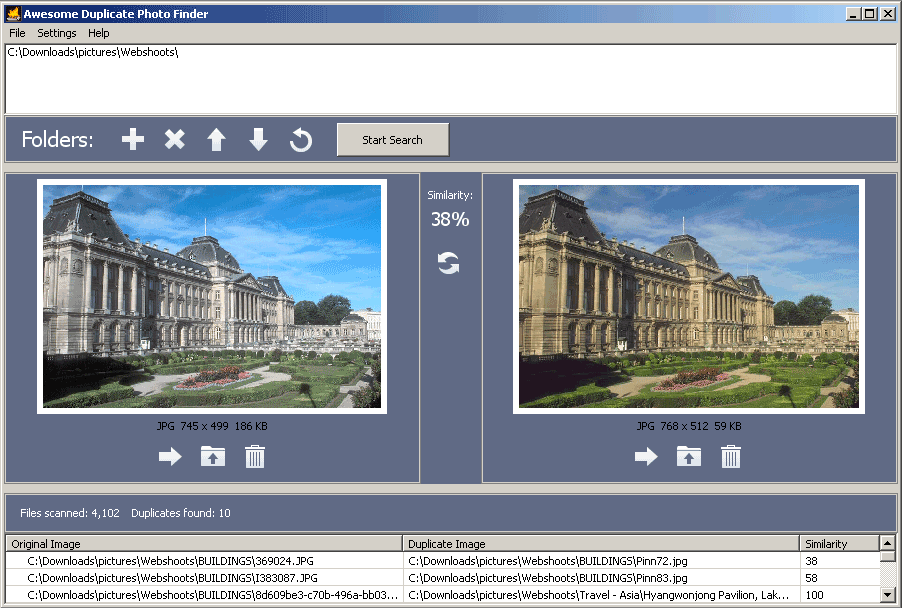 Pros
Capable of identifying identical and certain similar photos
Let you conveniently preview images
Easy to use with a simple interface
Completely free to use
Compatible with almost all Windows versions
Cons
Time-consuming removal process since you have to select files to remove one by one
#7 Ashisoft Duplicate Photos Finder
Compatibility: Windows 10, 8.1, 8, 7, Vista and XP
Latest version: 1.6.5.0
Our take: A pretty easy-to-use app to look for and clear duplicate photos on a PC
Thanks to the simple and straightforward user interface, this app is easy to use even for beginners.
After you add a folder, a click of the Start Search button will start the search for same photos. Before the search, you can configure settings if needed. For example, you can exclude certain files/folders from being searched by specifying the size range/path.
This duplicate photo remover makes it very easy to view duplicate photos by displaying them side by side and by providing photo information. An Auto Mark feature is offered so that you don't have to select photo copies to weed out one by one.
There are multiple removal options. You can move copies to the Recycle Bin or a folder of your choice. Either way, your photo collection will become duplicate-free.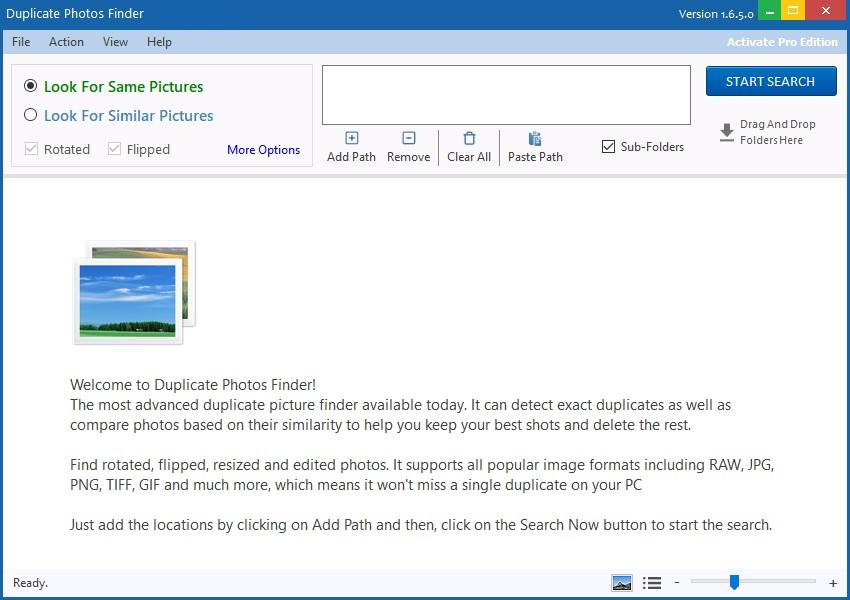 Pros
Search for photos that are exactly the same or very close
Provide search settings for you to configure
Display search results in a neat and easy-to-view way
Offer 7 rules to mass select duplicates to delete
Offer 3 deletion options
Very easy to use
Cons
Expensive
May return false positives when identifying similar images
#8 VisiPics
Compatibility: 32-bit versions of Windows
Latest version: 1.31, released in February 2013
Our take: A free similar photo finder for Windows that finds identical and similar-looking photos
VisiPics hasn't been updated for more than a decade. It works the best in 32-bit versions of Windows. In the test, I ran it on my PC running the 64-bit version of Windows 10 and received the Access is denied error message.
There is a Filter slider to adjust the similarity level. There are three levels: Strict, Basic and Loose. If you only want to search for pictures that are completely the same, set the level to Strict. But note that setting it to Strict will still lead the app to search for pictures that are very similar.
VisiPics will display the thumbnails of duplicate photos side by side. To select a duplicate for deletion, just click its thumbnail. The Auto-select tool can help you do that in bulk, but selecting by hand can be more reliable.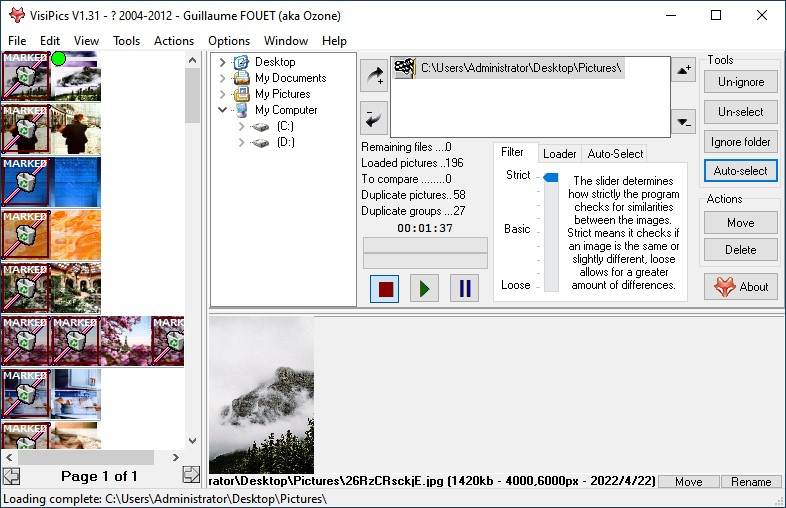 Pros
Allow you to set the similarity level
Let you set the search to ignore certain folders and files
Provide an Auto-select tool
Offer 3 actions: Delete, Move and Rename
Free to use
Cons
May not work properly in 64-bit versions of Windows
Slow when searching
A comparison of the top duplicate photo finders for Windows 10
FAQs
Why do photos duplicate in Windows 10?
It can happen when you import photos from your camera or smartphone to your computer. When you import photos using the Windows 10 Photos app, normally only new photos will be imported. But sometimes Photos app fails to recognize which photos already exist on your computer and imports both new and old photos, resulting in duplicates.
Can Windows 10 find duplicate photos?
Windows 10 doesn't find the image duplicates on your computer nor does it remove them for you. But its Photos app does offer an option called Linked duplicates. The option helps avoid showing a photo twice when the photo has duplicates.
Is there a way to delete duplicate photos on Windows 10?
You can identify and delete them one by one by hand. But it's quicker, safer and more reliable to use a good photo duplicate finder to clean them up. If you are not familiar with such software, you can get started with a test folder.
Conclusion
Are you fed up with the duplicates in your digital photo collection? Check out the reviews above and pick the best duplicate photo finder for Windows 10. Let it help you automatically find and remove the annoying duplicates. You have control over what to find and how to remove. Get rid of unnecessary photos and make room for new photos!