Unnecessary duplicate files take up space on your computer. You may want to find and delete them. Some duplicate files have the same filenames. Some duplicate files have different filenames, and in such a case you need to identify them based on content. This article will show you the best way to find duplicate files with different names but same content on Windows PC, Mac and external storage devices. The identification is automatic.
The Best App to Find Duplicate Files
Find duplicate photos, videos, audios, documents and all other duplicate files
Identify duplicate files by content, regardless of filename
Also find similar images
Find duplicate files on computer, external hard drive, SD card, cloud, etc.
Find duplicates in Apple Photos, Microsoft Photos, and iTunes
Display duplicate files for you to view and preview
Automatically select all but one file for deletion in each set of duplicate files
Let you select by hand
Also offer rules (like Select Newest) to help you select in bulk
Offer 3 deletion options, including Move to Recycle Bin/Trash
Easy to use and customize
Available for Windows PC and Mac

Free Download
Windows 11/10/8/7

Free Download
macOS 10.11 or later
How to find duplicate files with different names on Windows PC
When you want to find differently named duplicate files on your Windows computer, you can use Cisdem Duplicate Finder. When comparing files for duplicates, this duplicate file finder compares only the content of the files and ignores the filename.
1. Download and install Cisdem Duplicate Finder. Open the software.

Free Download Windows 11/10/8/7
2. To find duplicate files in a folder, drag the folder into the software. To find duplicate files in and across multiple folders, drag these folders.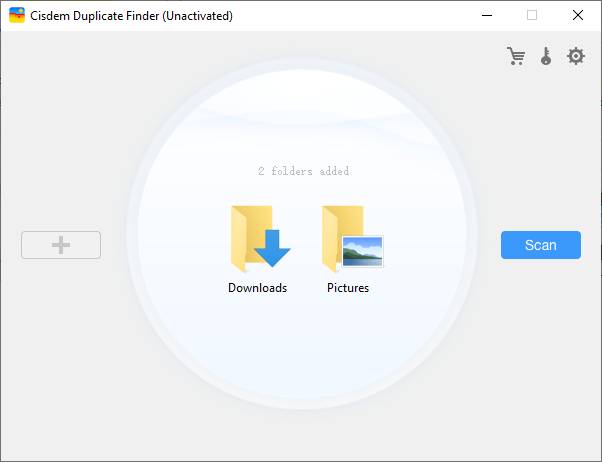 3. Click Scan.
4. When the scan is done, the results window will display all the found duplicate files, including those with different filenames. You can sort and preview them.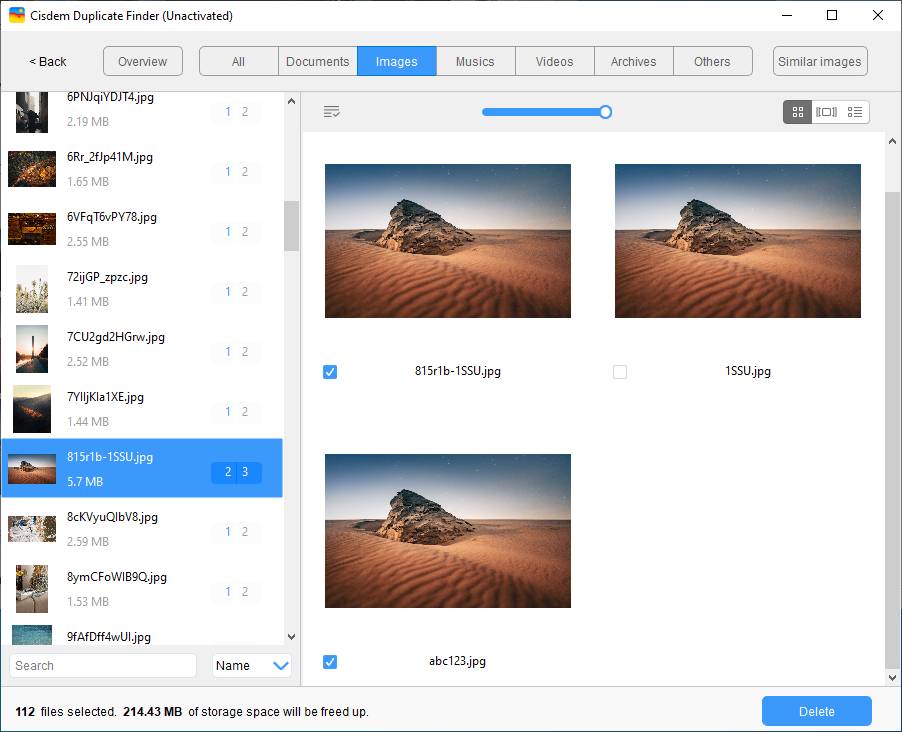 5. The software automatically selects all duplicates for you to remove with a click. If you want, you can choose a desired selection rule or select by hand.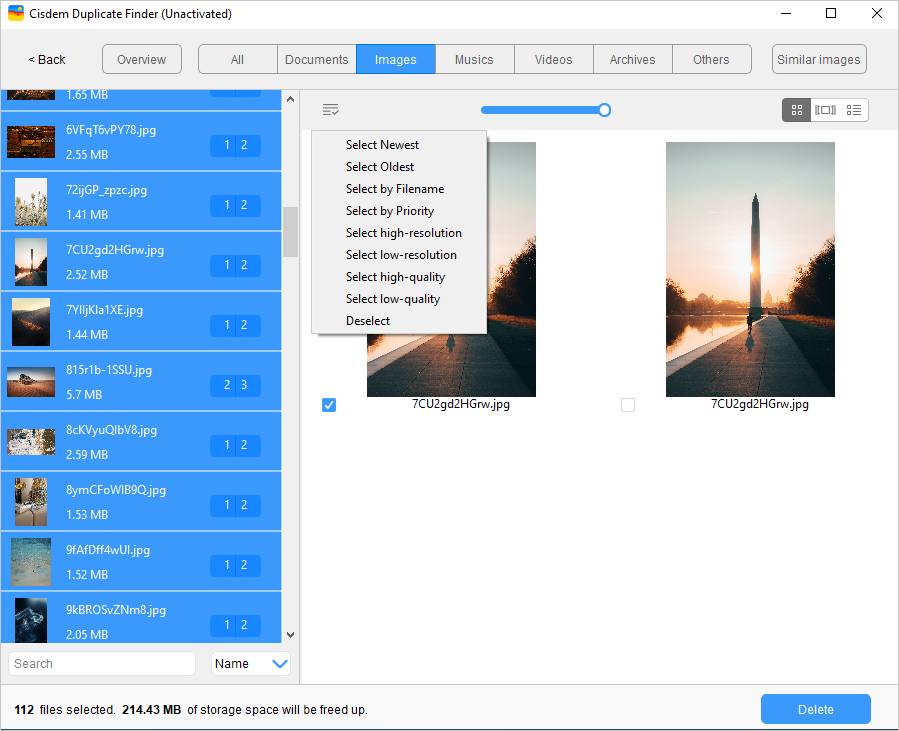 6. Click Delete to remove all the selected duplicate files. Confirm the deletion.
Tip: If you believe that such duplicates exist on your external storage device like an external hard drive and want to deal with them, this tip is for you. First, connect the device to your PC. Next, go to File Explorer to make sure that you can access the files on the device. Finally, perform the 6 steps above.
How to find duplicate files with different names on Mac
Cisdem Duplicate Finder can find duplicate pictures, songs, videos, PDFs, Word documents, archives and all other types of duplicate files on your Mac for you to delete with a single click, no matter whether they have the same names or (slightly or wildly) different names.
1. Download and install Cisdem Duplicate Finder.

Free Download macOS 10.11 or later
2. Click the Add button to add one or multiple folders.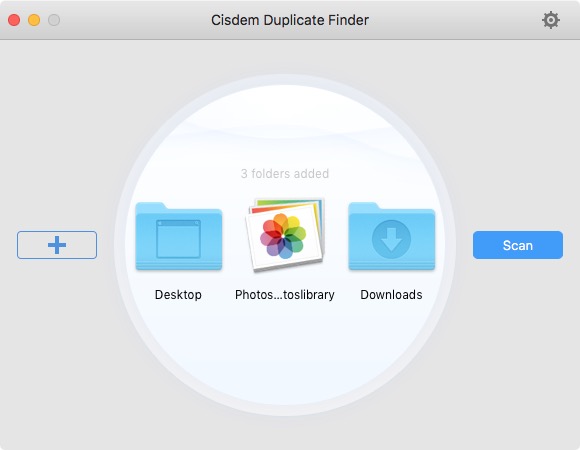 3. Click Scan. And the software will start searching for duplicate files by content regardless of filename.
4. Once it's done, all the found duplicate files are displayed under the All tab. You can also view and preview them by file type such as Images.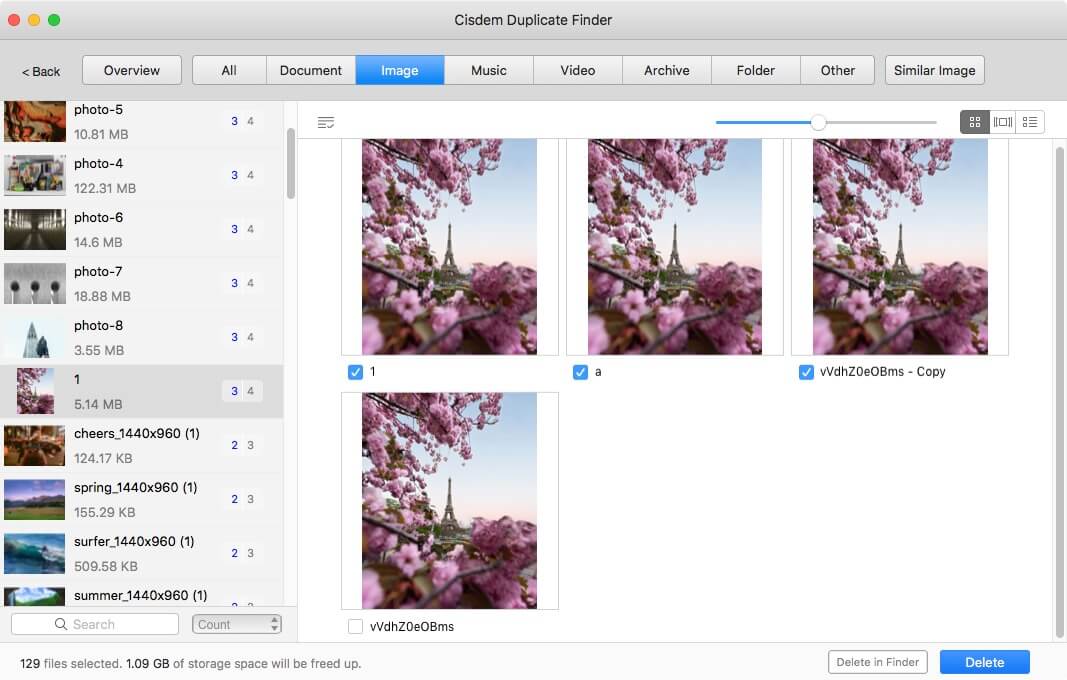 5. The software already smartly and automatically selects all duplicates for you to remove at once.
If the auto-selection doesn't meet your needs, highlight all items under the All tab with Command-A and choose a selection rule.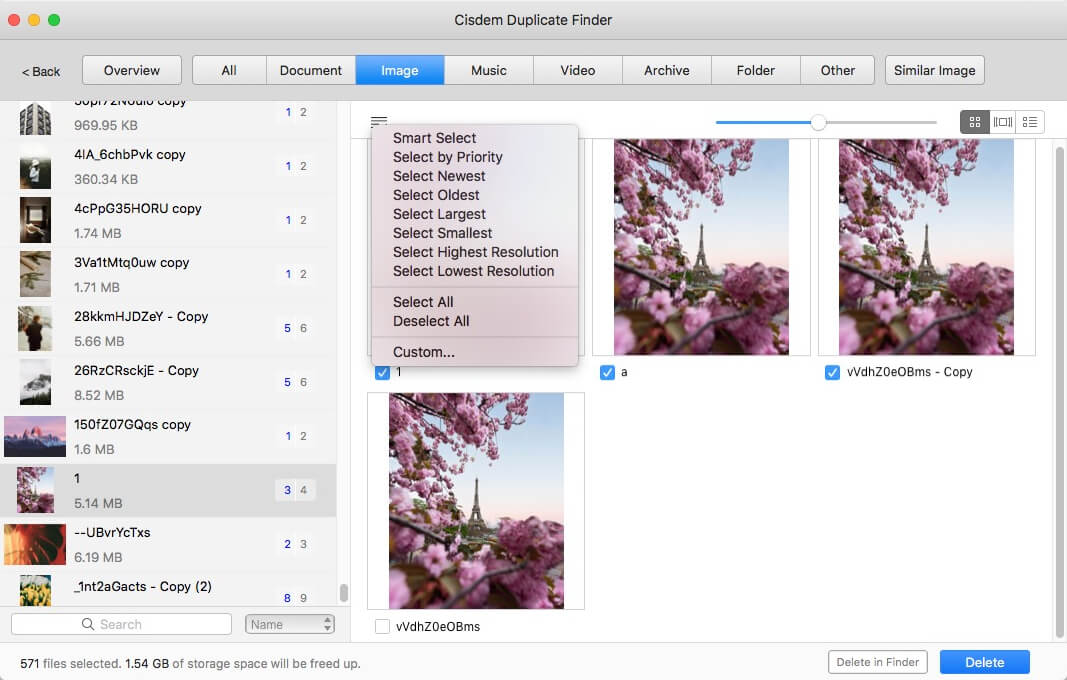 6. Now the unwanted duplicate files are selected. Click Delete. Confirm the deletion.
Tip: On a Mac, duplicate photos or videos with different names can exist in folders and the Photos app. If you need to look for these duplicate files in Photos, you can read these instructions.
The best duplicate file finder can effectively find duplicate files on a Mac or a Windows PC, no matter how they are named. Use it to effortlessly get rid of duplicate files and free up space!
Q&A
Does the filename matter when you find duplicate files?
Duplicate files are files that are identical in content regardless of filename. It's possible for them to have the same or different names.
When you manually search for duplicate files, some filenames can give you a hint. For example, duplicates created by copying and pasting are likely to have the word "copy" in the filename. These filenames are easy to sort and spot in a file manager app such as File Explorer, and such duplicates are somewhat easy to find.
When you use the best duplicate file finder software, the filename doesn't matter or help at all. Such a piece of software uses hashing algorithms (e.g. MD5) or other algorithms to compare files and identify the duplicates.
When a human being identifies duplicate PDF files or photos, he or she will look at the filename and size and view the files' actual content in a PDF or image viewer. To make the identification, a duplicate file finder will check the hash value, file size and file type or the hash value only (but not the filename), which is automatic and fast. This is why it is quick and effective in finding differently named duplicate files.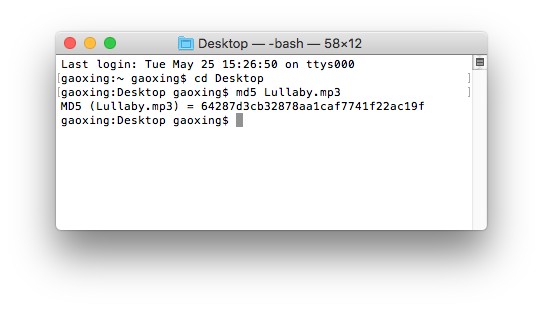 How do you manually find duplicate files that have different names?
Also, you can get the job done by hand, which could take hours or longer though. Window's File Explorer and Mac's Finder can help. Here I will show you how to do this on a Mac.
1. In Finder, open the folder from which you want to remove duplicates.
2. Control-click Finder in the Dock and choose Find.
3. Switch from This Mac to the folder in question.
4. For convenience's sake, here I show how to find duplicate photos with different names. Click the Any pop-up menu and choose Image.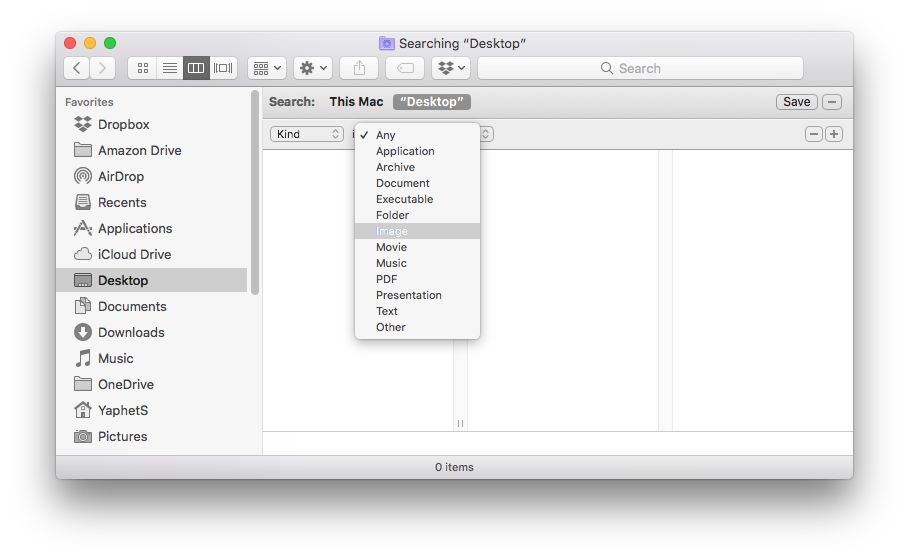 5. Switch to Finder's Cover Flow view mode and sort image files by size.
6. Now you can find duplicate files by size, kind and preview.
You can move unwanted duplicates to Trash one by one by hand.
These steps are helpful even if the filenames are completely different.
Conclusion
When you find duplicate files with different names but same content, you can do it by hand or using a duplicate file finder. The latter is recommended due to its efficiency, effectiveness and accuracy. It can use advanced algorithms to calculate the hash values of files and determine whether two or more files are identical or not without looking at the filename at all.