Exposure to online pornography is almost inevitable. Porn content might unexpectedly appear after you click certain ads or links on a computer. Premature exposure to indecent and adult content can damage kids' psyche in more ways than you can imagine. Fortunately, parents have the ability to block appropriate sites and applications. Here we will show you the best porn blocker for Mac, giving you control over how to block porn on Mac.
---
#1 Cisdem AppCrypt
OS platform: macOS 10.10 Yosemite or later
Cisdem AppCrypt, one of the best porn blockers for Mac, stands out for being useful and easy to use. It blocks adult websites in Chrome and Safari, etc. with password. It also blocks access to any other specific websites and URLs that you want to restrict.
There is a preset list of porn sites, allowing you to effortlessly block all popular adult websites with a single click.
In addition, it can lock apps. You can use it to block your child's access to apps (such as games) with age rating 17+ and other potentially inappropriate apps (such as social media apps where porn content can be found).
The Best Porn Blocker for Mac
Block any websites/webpages with password
Let you block categories (porn, social media, etc.) of websites with 1 click
Also let you block all websites except a few
Lock any apps with password
Offer a schedule feature to block websites and lock apps at certain times
Block porn on Mac
Limit other bad content such as gambling, violence, drugs, etc.
Make distracting websites inaccessible and improve focus
Help with parental controls, productivity, privacy protection, etc.
Hard to bypass and easy to use

Free Download
How to block porn on Mac via AppCrypt
Step 1. Install this porn blocker for Mac
Download Cisdem AppCrypt. Install it.

Free Download
When you open it for the first time, set a password, which is used to unblock websites and unlock apps.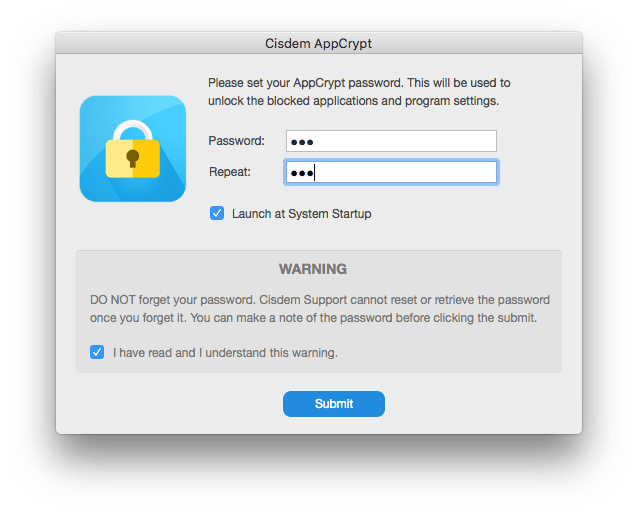 Step 2. Block porn websites on Mac
Click its icon in the menu bar, choose Open Main Window and enter the password.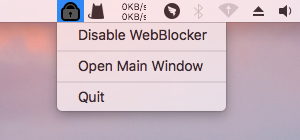 In the main window, click Web Block, which will bring up the Web Block window.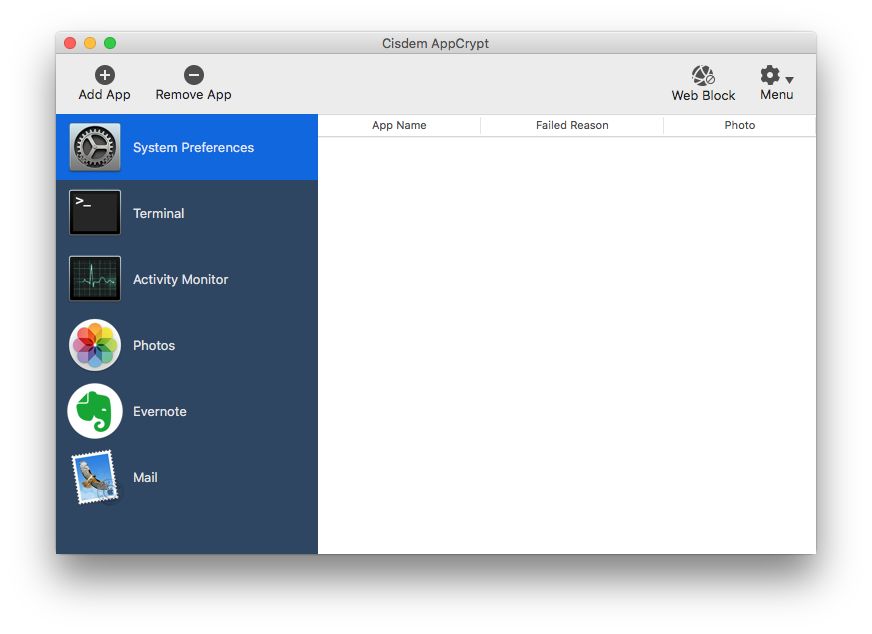 Manually add porn site URLs such as pornhub.com, xvideos.com and xnxx.com to the Block list. Or, click the Import dropdown menu and choose the Porn Sites list. All sites on the list will be automatically blocked.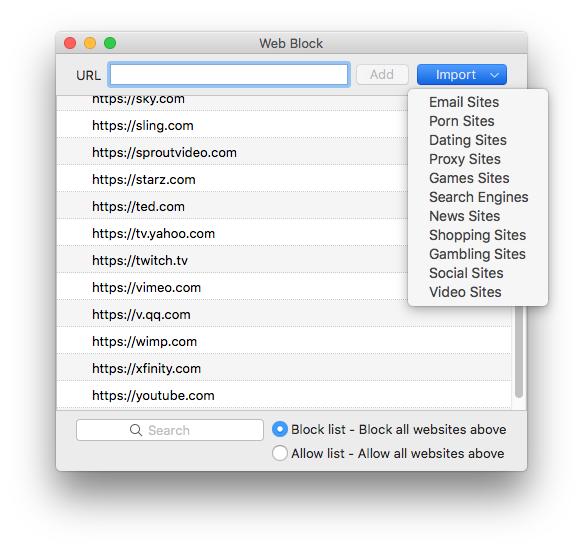 Step 3. Lock inappropriate apps on Mac
In the main window, click Add App. Select the apps that you don't want your child to access and click Add.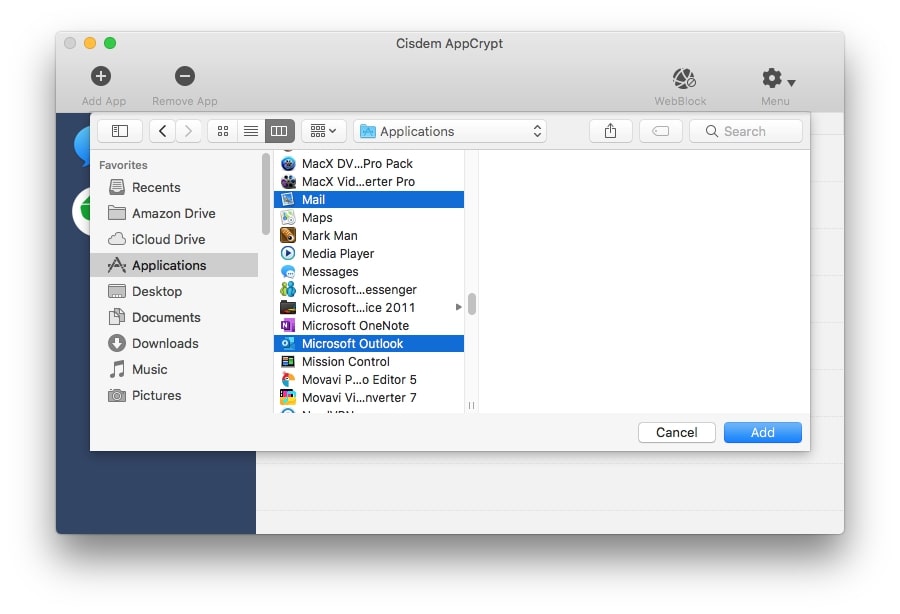 Now porn content is blocked on your Mac by the password you set. If your kid or someone else tries to access the blocked porn sites and bad apps with an incorrect password, AppCrypt will record the failed attempt with date and time and capture a photo.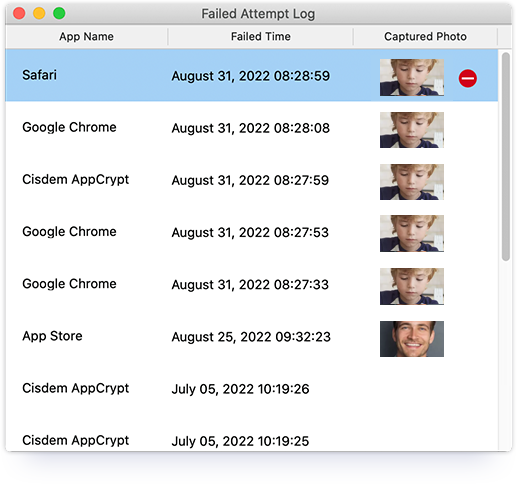 How to unblock them on Mac
Here's how to unblock a website. Enter the password and open the Web Block window. Select the website and then click the minus icon

. Or, to temporarily unblock all websites, choose Disable WebBlocker and enter the password.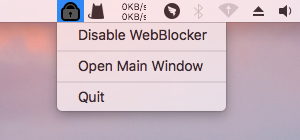 To unblock access to a locked app, choose the app in the left sidebar and click Remove App.
Tip 1. Keep porn away completely with the Allowlist mode
There are two modes: Block list (default) and Allow list. The former allows you to block specific sources of porn. Alternatively, you can use the Allow list mode to block all websites excluding a few. This way, your child can only access the websites approved by you.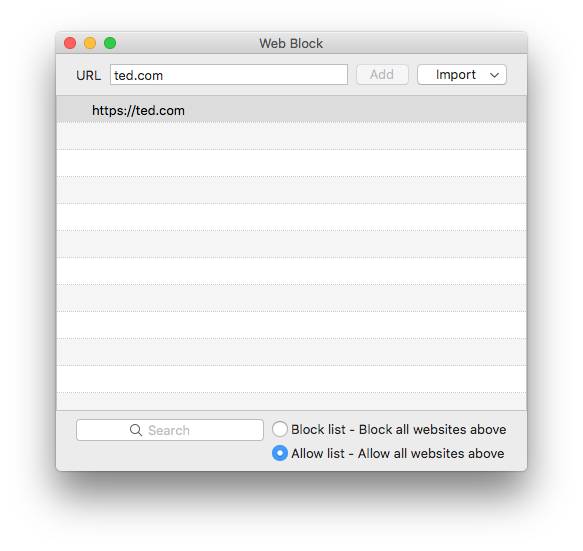 Tip 2. Block access to websites and apps only during certain hours
Besides blocking porn on Mac permanently, you can schedule specific times. In the main window, click Menu > Preferences. Under the Schedule tab, select an item on the left and set one or more schedules. You can specify the time of the day and the day of the week.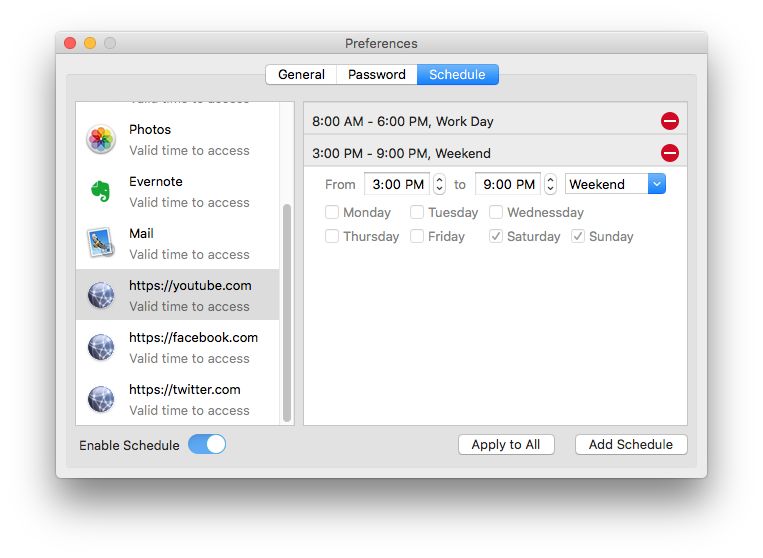 Get AppCrypt to help keep your Mac free from porn, distracting or other unwanted content!

Free Download
---
#2 Screen Time app
OS platform: macOS 10.15 Catalina or later
With Screen Time on Mac, you can set limits on your computer as easily as you can on an iPhone or iPad. It lets you block porn on Mac by limiting the use of apps, websites, or only allowing certain websites. Also, this porn blocker for Mac tracks how much time children spend in applications, ranging from social networking to gaming. You are capable of setting age-appropriate restrictions for kids and use a password.
How to block porn on Mac with Screen Time
Step 1. Enable Screen Time App
Open System Preferences and choose Screen Time.
In Options, turn on Screen Time.
Create a passcode, which is used to prevent the porn blocking from being removed.
Step 2. Limit apps on Mac
Choose App Limits on the left sidebar and click Turn On to activate it.
Add the app categories like entertainment, social networking, etc. that might contain porn content.
Check the box next to the app category and set the limit time as Every Day based on your decision.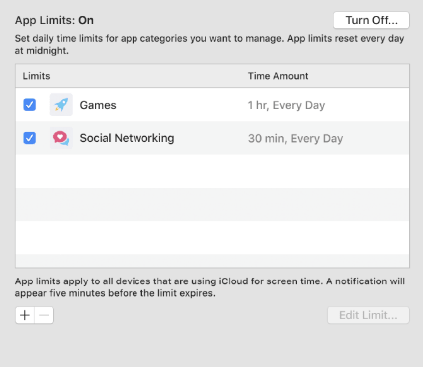 Step 3. Block porn sites on Mac
Switch to the Content & Privacy tab and click Turn On.
Navigate to Limit Adult Websites > Customize and then click the plus icon (+) to add porn websites.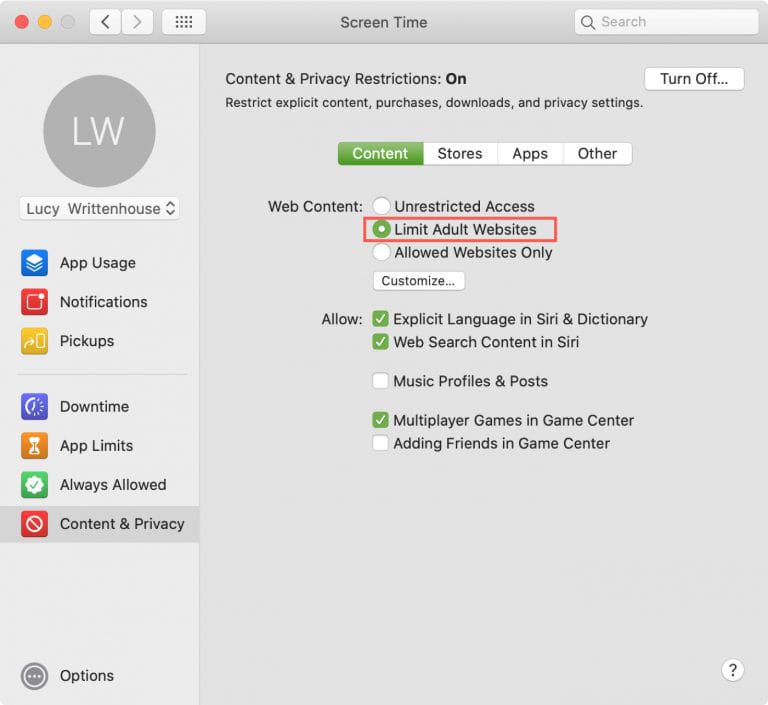 Click the OK button.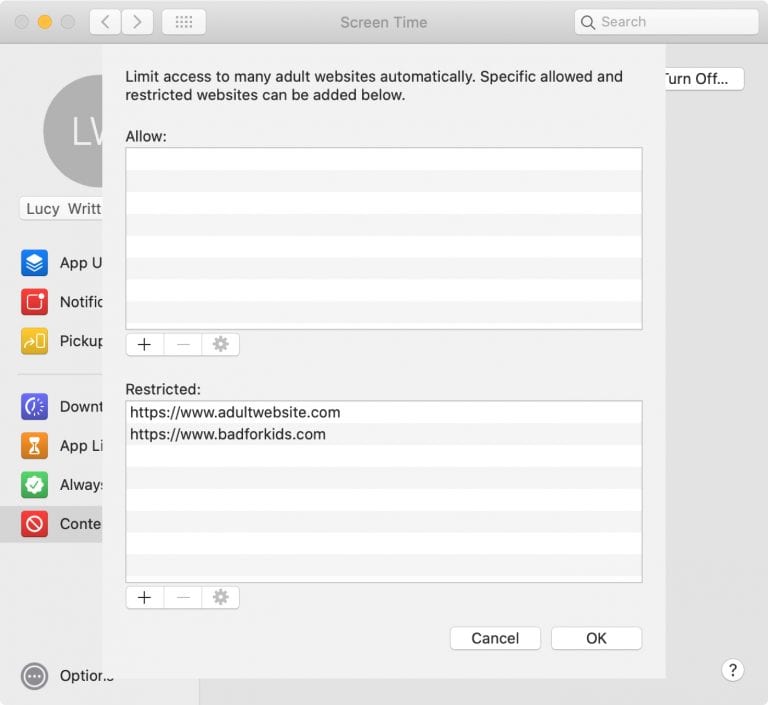 ---
#3 Parental Controls app
OS platform: macOS 10.7 Lion to macOS 10.14 Mojave
If your MacBook Air, MacBook Pro or iMac, etc. is running macOS 10.14 or earlier, then Screen Time is not available. But don't worry. You have Parent Controls, a built-in feature similar to Screen Time. You can use this free built-in porn blocker for Mac to make sure that inappropriate applications and websites (porn, pay-to-play games, drugs, etc.) are blocked.
Note that Parental Controls doesn't apply to an administrator user account. If you want to block yourself from porn, consider the first method.
How to Block Porn on Mac via Parental Controls
Step 1. Create a user account for Parental Controls
In System Preferences, choose Parental Controls.
Create a user account for your child to apply Parental Controls.
Step 2. Limit applications
Under the Apps tab, check the box for Limit Applications on this Mac. Allow only the apps that you think are porn-free and appropriate for your child.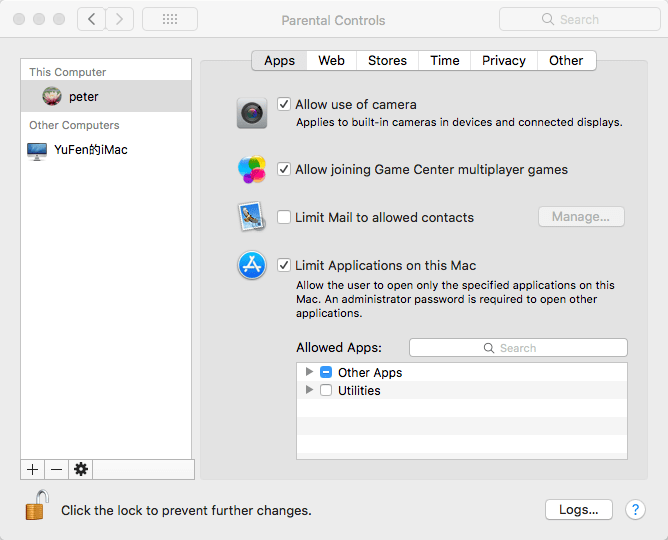 Step 3. Block porn websites
Switch to the Web tab. Click Try to limit access to adult websites and then click Customize.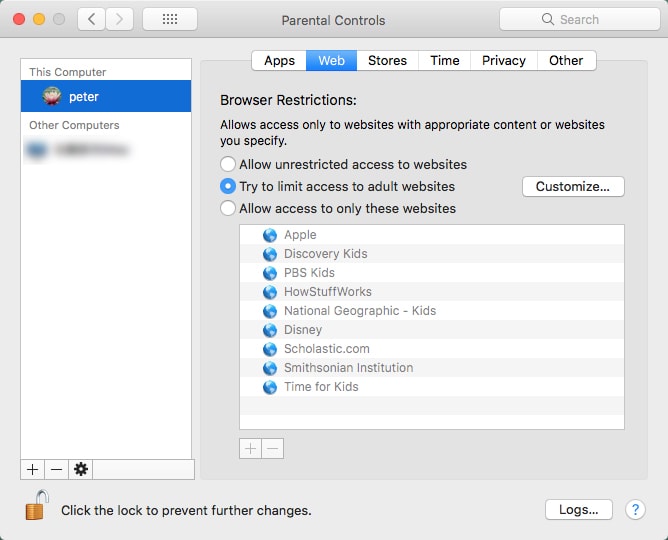 Enter the porn site addresses in the list of Never allow these websites.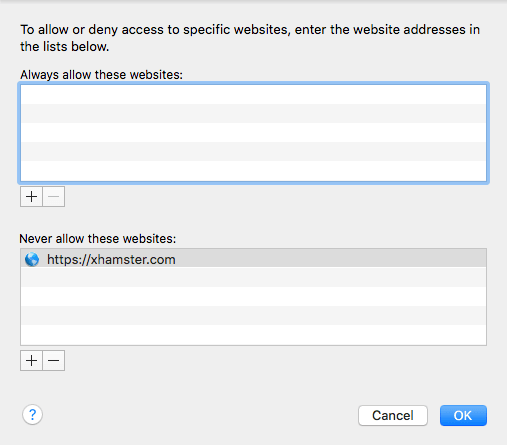 Click OK to save your changes.
---
#4 Site Blocker
OS platform: All computers with Chrome installed
Site Blocker, a browser extension created by Soli Software Inc., does well in blocking porn on Mac without taxing your system in the process. Not only can you block porn sites by typing the URLs or picking domain categories, but also by adding separate words or phrases. Plus, this Chrome porn blocker for Mac features a blocking schedule and site white list, helping you better control porn on Mac.
But according to user reviews, it has some drawbacks.
Kids can disable the porn blocker for Mac with ease.
It slows all browsing.
It fails to block websites such as twitter.com (where porn is available).
How to block porn on Mac with Site Blocker
Step 1. Go to the Chrome Web Store to find Site Blocker and install it on Chrome.
Step 2. Once you add the porn blocker for Mac, click its icon on the toolbar.
Step 3. From the pop-up dialog, choose Manage blocked sites. You can also use the Block current site function, but you have to open all the porn sites that you intend to block.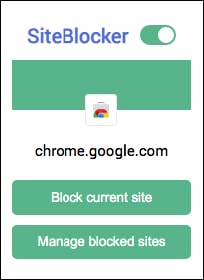 Step 4. In the Block sites tab, define a list of porn sites.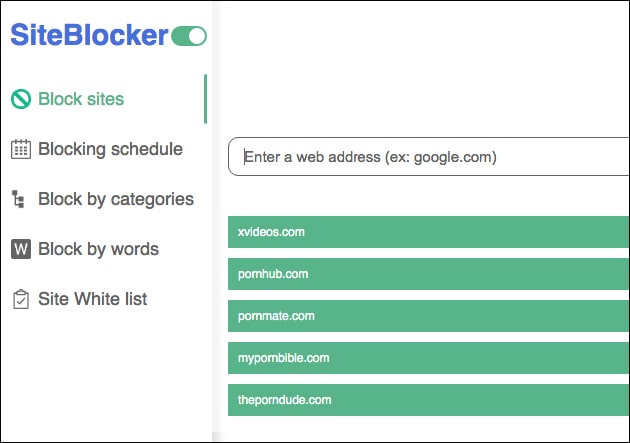 Step 5. To strengthen the block, you can go to the Block by categories tab to select porn and save it. Also, go to Block by words to input the keyword like "porn".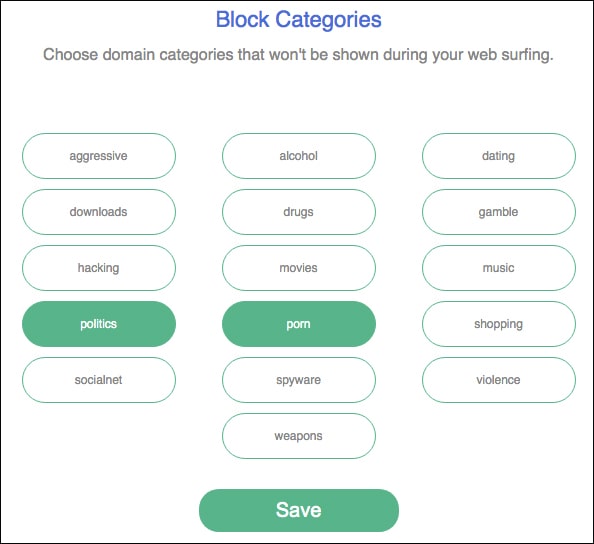 Step 6. If necessary, make a schedule to open the blocked sites as long as it's outside of the time you define.
---
#5 FoxFilter
OS platform: All computers with Firefox or Chrome installed
Available as an extension for both Mozilla Firefox and Google Chrome, FoxFilter is a web content filter to detect and block pornographic and other inappropriate websites. You can use it to easily block porn on Mac. It's easy to set up and configure.
But as with other extensions, this one can be removed from your browser, which means one can easily get around the blocking.
How to block porn on Mac via FoxFilter
Step 1. On your Mac, install FoxFilter on your Firefox or Chrome.
Step 2. Open a random website. Right-click and choose FoxFilter Settings.
Step 3. Click the Change Limited Settings button.
Step 4. Now you have access to FoxFilter settings. Go to the Sensitivity tab.
Step 5. There are 4 options through which you can control how this porn blocker for Mac identifies porn websites. Selecting all 4 options will apply the strictest adult content blocking.
Step 6. Go to the Blocked tab. FoxFilter already automatically blocks access to many websites and webpages containing porn content on your Mac browser. You can edit the Blocked Keywords & Sites list to block more.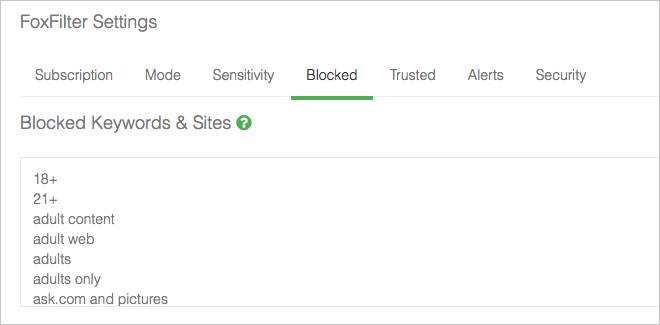 ---
Final thought
We've looked at how to block porn on Mac. Whether you are going to prevent your children or yourself from seeing porn content, distracting videos, games, or social networking sites etc., a blocker is needed all the time.
There are 5 porn blockers for Mac recommended in this article. The best one we think is Cisdem AppCrypt. It's more flexible, professional and feature-rich when compared to free and online porn blocker for Mac. It's easy to block any apps and websites, make schedules, and generate reports of failed access attempts.