Porn is bad for children, teens and even adults. However, porn is easily accessible online, which is bad news for parents and those who are prone to porn addiction. Blocking access to online porn can help with the situation. This article shows you how to block porn on Google Chrome on computer and phone easily using porn blockers.
The Best Porn Blocker for Chrome
Block websites with password on Chrome, Safari and other browsers
Let you block specific sites and pages, URLs with certain keywords, and categories of sites
Also let you block all websites except specific ones
Lock individual apps with password
Let you block websites and lock apps permanently or at scheduled times
Easy to use
Hard to bypass
Help block porn for your child or yourself
Help with parental controls, productivity and privacy protection
Available for Mac & Windows PC

Free Download
macOS 10.12 or later

Free Download
Windows 11/10/8/7
Part 1. How to block porn on Chrome on Mac & Windows PC
This part talks about three different porn blockers for Chrome: one app and two Chrome extensions. They all can work on both Mac and Windows PC. Below you can find step-by-step instructions for each.
Use Cisdem AppCrypt (app)
Cisdem AppCrypt can block websites and lock apps on Mac and Windows PC. It's easy to use and hard to bypass.
As a Chrome porn blocker, it can do the following things.
Block specific porn websites and pages
Let you add tons of porn websites to block with a click
Block URLs containing certain keywords, such as "porn", "adult" and "nude"
Block searches containing certain keywords on Google, Twitter, YouTube, etc.
Block all porn by blocking all sites except specific ones
Protect the blocking with a password
In addition to Chrome, it supports Safari (on Mac only), Edge, Firefox (on Windows only), Opera and Brave. It can lock any unsupported browser with a password.
Below are the steps.
1. Download and install AppCrypt.

Free Download macOS 10.12 or later

Free Download Windows 11/10/8/7
2. When you open it for the first time, set a password. It's recommended to select the Launch at System Startup checkbox.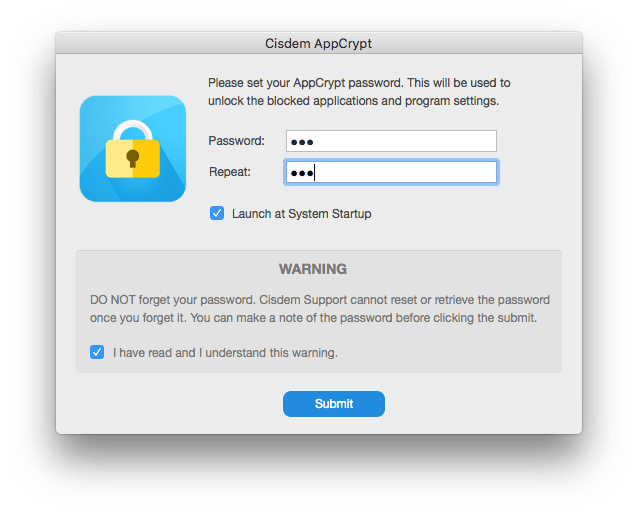 3. On a Mac, click the lock icon in the menu bar to choose Open Main Window. On a Windows PC, click the AppCrypt icon in the taskbar.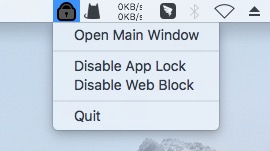 4. Enter the password to access the main window.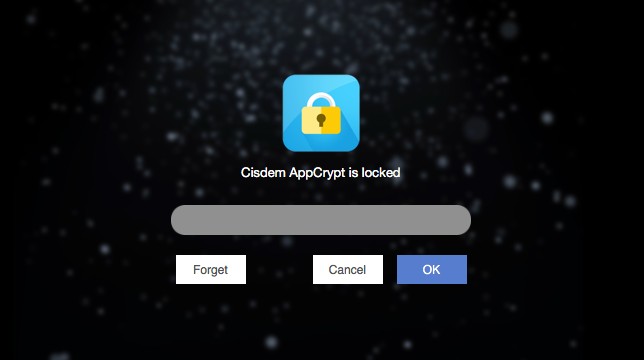 5. Under the Web Block tab, click Exceptions.
6. Under the Always Block tab, do one or some of the following:
Block a specific adult site by entering it in the URL field and then clicking Add. Add more sites if needed.
From the Import dropdown menu, choose Porn Sites, which adds tons of popular porn sites to the block list.
If you have a text file containing a list of porn sites, you can choose TXT file from the Import dropdown menu to add these sites to the block list.
Block a specific keyword by entering it in the URL field and then clicking Add. Add more keywords if needed.
Now the porn content is blocked on Chrome (and any other supported browser) permanently as long as AppCrypt is running. When one tries to open a blocked porn site or page, it won't open.
There are three ways to unblock a website, page or keyword: removing it from the block list, quitting AppCrypt, or disabling Web Block. They all require the password.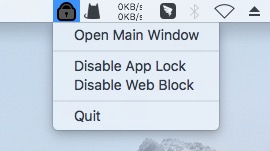 Tip 1: To block porn from yourself, you can ask a trusted person (like a family member or a friend) to set the password in step 2. Without knowing the password, you won't be able to bypass the blocking.
Tip 2: If you want, you can block access to all web content except certain sites (like sites needed for work or study). To do so, turn on Block all websites, click Exceptions, and then add these sites under the Always Allow tab. This way, all porn content will be inaccessible.
Tip 3: If you want to block a website (like youtube.com) at certain times instead of permanently, add this site under the Web Block tab instead.
Use PorNo! (extension)
This porn blocker Chrome extension can do the following things.
Automatically block tons of adult websites
Let you add specific sites or pages to block
Automatically turn on SafeSearch on Google and Bing and prevent it from being turned off
Below are the steps.
1. Open the Chrome Web Store. Add PorNo! to your Chrome.
2. Go to chrome://extensions/. Find this extension and click Details. Turn on Allow in Incognito on the page that appears.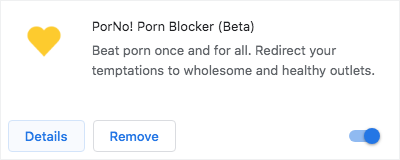 If a certain porn site isn't automatically blocked by this extension, you can manually add it. To do so, first click the Extensions icon in your Chrome toolbar and pin this extension. And the extension's icon will appear in the toolbar. Now open this specific site, click the said icon, click Ban this site, turn on Block this entire site, and then click Block this site.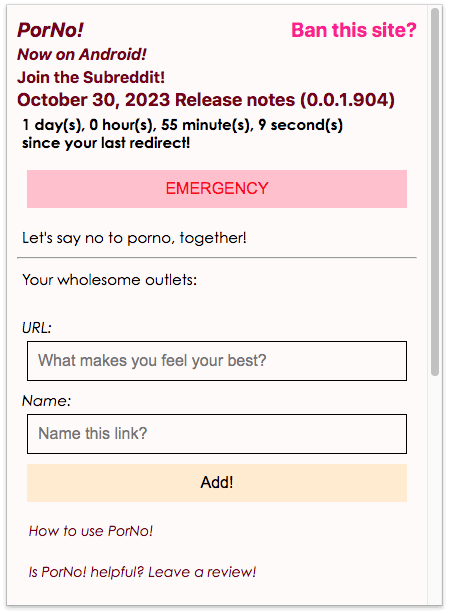 Note: In addition to Mac and Windows PC, a Chrome extension supports Chromebook.
Use Netfencer Porn Block (extension)
This extension works a bit differently, but is as useful as the above one when it comes to blocking adult content on Chrome. It can do the following things.
Block specific porn sites and pages
Block a page once a user-specified keyword (like "porn" or "sexy") is detected in the page's URL or content or both
Come with a list of default keywords
Allow users to add websites to trust
Below are the steps.
1. Add Netfencer Porn Block to your Chrome.
2. Click the Extensions icon

in the toolbar. Pin this extension.
3. Click its icon in the toolbar and click the settings icon

.
4. On the left, choose Block Sites. Add inappropriate websites to the Blocked Site list one by one.

5. On the left, choose Blocked Keywords. You can add new keywords and remove default keywords based on your needs.
6. On the left, choose Trusted Sites. Add the websites (like Wikipedia) that you don't want this porn blocker to work on.
The last step is optional but recommended. If sex-related content or words are shown in an educational, news, or other non-porn context, it's likely that you don't want to get the content blocked.
Quick facts
I'd also like to share a few quick facts that you may find useful.
Mac's Screen Time does help users limit access to adult websites. But it doesn't support non-Safari browsers like Chrome.
It's possible to block specific adults websites on Chrome by editing the hosts file on a Mac or PC. But it isn't efficient at all.
If your router has parental controls or something similar that allows you to block web content, you can set your router to block porn-related content on certain or all devices (like a computer or phone) connected to its network. Find the detailed information on how to set on the router manufacturer's website.
Both Google and Bing have SafeSearch, which, when turned on, helps hide porn and other explicit results in search results.
Part 2. How to block adult websites on Chrome on Android
I tested three popular porn blocker apps in the Google Play Store and picked BlockerHero. BlockerHero is compatible with Android 6.0 and up. It can do the following things.
Automatically block adult content like adult websites
Block specific websites and keywords added by users
Support Chrome and 13 other web browsers
Let you block unsupported browsers
Let you add an Accountability Partner whose permission is needed to change settings in the app
Below are the steps.
1. Install BlockerHero from the Play Store.
2. Open it. Tap Agree & Continue. Allow this app to use the Accessibility service.
3. Tap Blocking at the bottom of your screen and then do the following: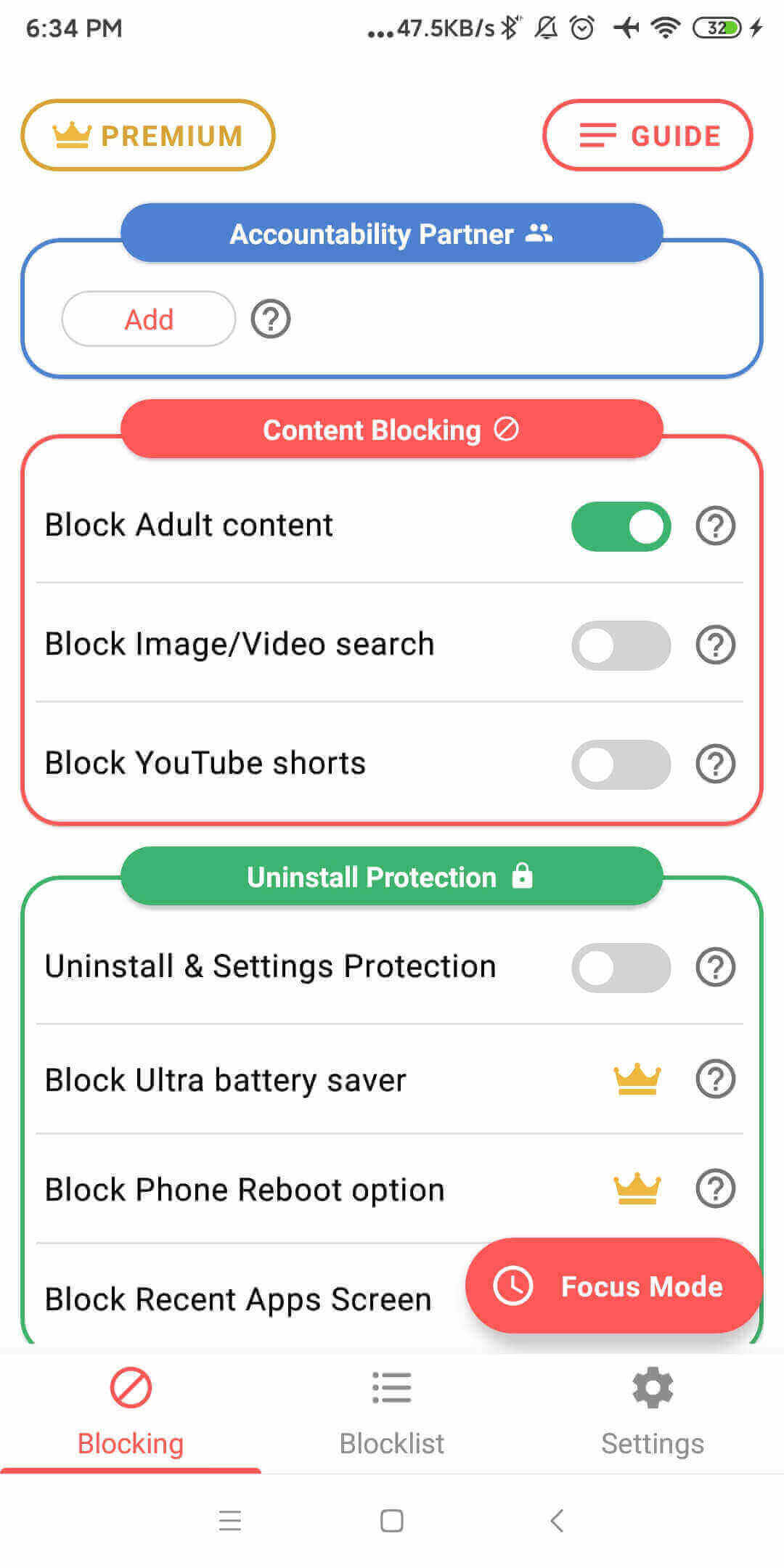 Add an Accountability Partner.
Turn on Block Adult content.
Turn on Uninstall & Settings Protection.
Turn on Block Unsupported Browsers.
4. This step is optional. Tap Blocking at the bottom of your screen. Under the BLOCKLIST tab, tap the Add button to add specific adult sites or porn-related keywords.
Adding an Accountability Partner is also optional but is strongly recommended. Without adding it, you can't turn on Uninstall & Settings Protection. Turning on the protection makes the porn block harder to bypass.
If there isn't an Accountability Partner, BlockerHero helps strengthen your willpower to quit porn by asking you to manually type a long sentence (mainly saying that you won't watch porn) when you want to turn off an option.
Quick facts
Some other popular Android porn blockers that support Chrome are BlockerX, BlockP and Pure Web.
The four apps mentioned in this part are designed to help adults block access to porn. If you are a parent who is looking for a way to block inappropriate sites on Chrome on your child's Android device, you can use Google Family Link.
Chrome extensions only work with the Chrome app on a computer (like a desktop or laptop). They don't support the Chrome mobile app. So the two porn blocker extensions mentioned in the first part don't work on Android.
Part 3. How to block adult websites on Chrome on iPhone
iOS 12 or later has a set of settings called Screen Time. Screen Time can limit adult websites on Safari but not on Google Chrome.
In the App Store, there are several iPhone apps that can block porn. However, most of them only support Safari. The one that supports Chrome doesn't work that well.
But there is a workaround that may work for you. It's not very efficient though. This workaround helps block specific porn sites by setting a time limit on them.
1. Go to Settings on iPhone.
2. Tap Screen Time. Turn it on.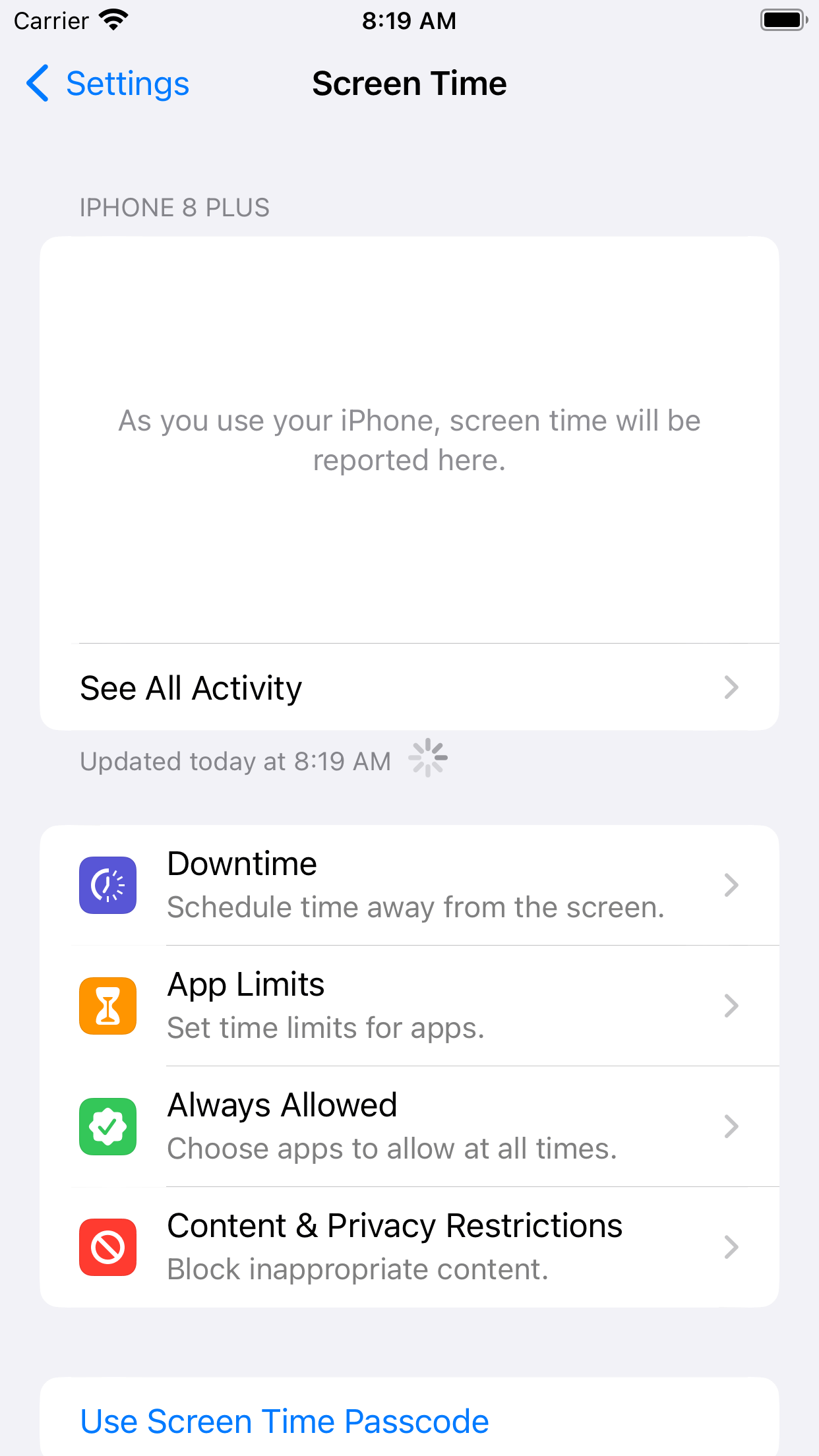 3. Tap App Limits and then Add Limit.
4. In the Choose Apps screen, scroll down to find Websites.
5. Tap Websites and then Add Website.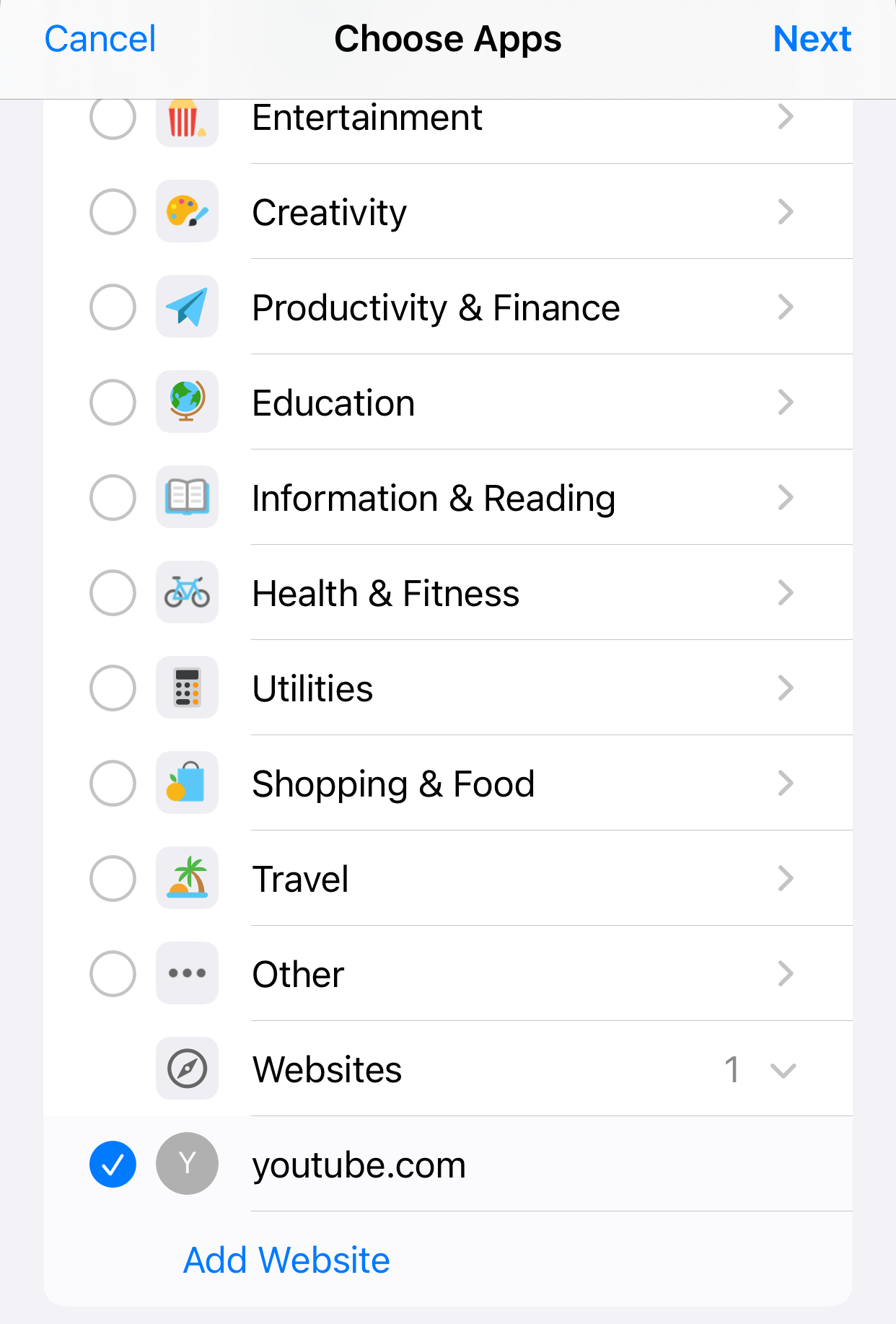 6. Add a specific porn site that you want to block. Tap Next.
7. Set the time limit to be 1 min Every Day. Tap Add.
Repeat steps 6 and 7 to block more sites.
This way, Chrome only allows one-minute access to an added site every day. But note that this workaround stops supporting Chrome sometimes. All in all, it's not a very good solution.
Conclusion
This article shows you how to block porn on Chrome browser with different porn blockers on different devices. Some blockers only support Chrome, and some also support some other browsers. Some blockers are relatively easy to bypass, and some are more effective. The article also briefly talks about other possible ways to do the blocking.