Teenagers are in a period of physical growth and mental shaping. They could easily get addicted to adults websites just out of curiosity. For security reasons, you'd better take measures to keep them away from pornographic and sexually explicit content online. In this article, we will figure out how to block adults websites in Google Chrome, with or without a porn blocker for Chrome.
The Best Porn Blocker for Chrome on Mac
Block websites and pages on Chrome, Safari and other browsers with password
Let you block specific sites, categories of sites, and URLs with certain words
Let you block all websites except the ones you allow
Let you block websites permanently or during certain times
Lock apps with password
Easy to use
Hard to bypass
Let you block access to tons of porn websites with 1 click
Help with parental controls, productivity and privacy protection
Compatible with macOS 10.12 or later

Free Download
How to block adults websites on Google Chrome with porn blocker apps
The most efficient way to block porn on Chrome is using professional tools. Since they don't require you having much technical knowledge and enables you to control your device easily. This part shows you the best porn blocker Chrome to help get porn websites blocked on computers and mobile phones.
Pros
Effective in restricting online adult content
Useful and versatile
Cons
#1 Cisdem AppCrypt
Compatibility: macOS 10.12 or later
AppCrypt is an easy-to-use and powerful Mac app to filter out unwanted websites for your child or yourself. It's a great tool to help prevent children from accessing inappropriate content online.
Steps to block adults websites on Google Chrome on Mac
1. Download Cisdem AppCrypt and install it on your Mac.

Free Download
2. When you open this porn block for Chrome for the first time, set a password.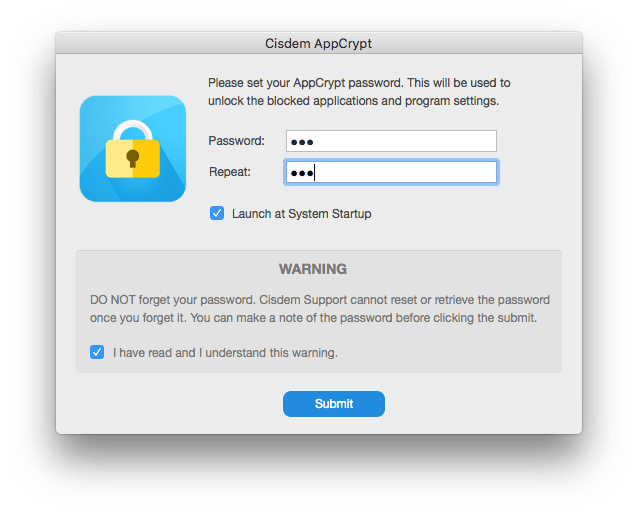 3. Click the padlock icon in the menu bar and choose Open Main Window.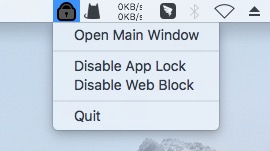 4. Enter the password, and now you are in the main window.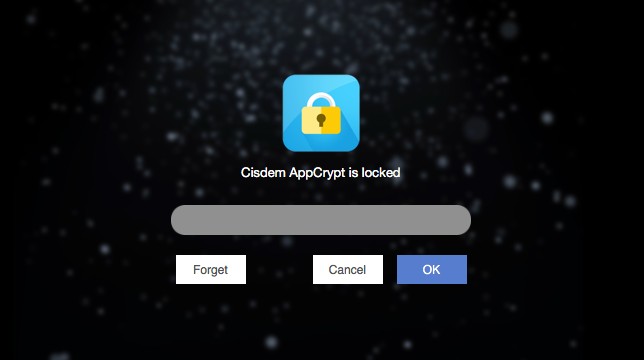 5. Under the Web Block tab, enter the domain name of the adult website that you want to block and click Add.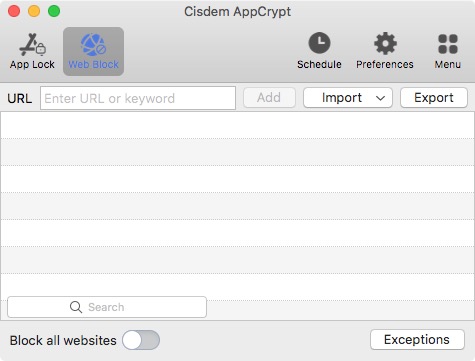 In addition to blocking specific adult websites on your Chrome browser, you can click the Porn Sites list in the Import dropdown menu, which will block all sites in this list. Also, you can block mature sites on Chrome by entering certain keywords such as "porn", "18" and "adult". URLs with these keywords won't be able to open.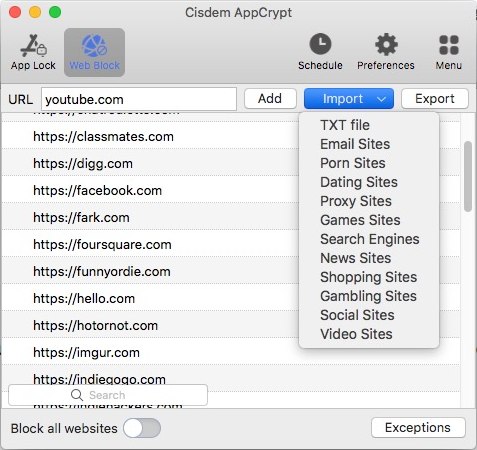 From now on, the adults websites will be blocked permanently, as long as AppCrypt is running. When your kids or other people try to access the blocked sites, they won't be able to open them on Chrome and other browsers.
Note: This porn blocker for Chrome has a schedule feature, allowing you to block sites during certain hours. To make sure that adult websites are always blocked (without being affected by the schedule), you can click the Exceptions button and use the Always Block feature.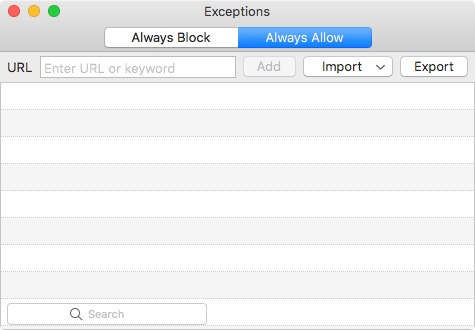 Tip: There is a Block all websites option. If you enable this option and click the Exceptions button and then add certain websites to the Always Allow list, then all sites except the ones in the Always Allow list will be blocked. This way, all porn content can be blocked on your Chrome browser.
How to unblock websites? If you decide to not block a website anymore, you can unblock it. Enter the password to access the main window. Under the Web Block tab, select the site that you want to unblock and press the Delete key.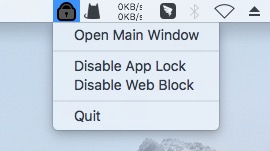 #2 FocusMe
Compatibility: Windows 10, Windows 8 and Windows 7
FocusMe is a well-known solution to block adults websites in Google Chrome permanently or for a limited time. You can enable the "Block Porn Sites" plan to block the websites that have been added. Or, you can create a new blocking plan or profile and customize it as you want. It's easy to use but is a bit expensive with a price tag of $39.99 per year.
1. Install FocusMe on your device and launch it.
2. Click the Add Plan button on the upper right corner.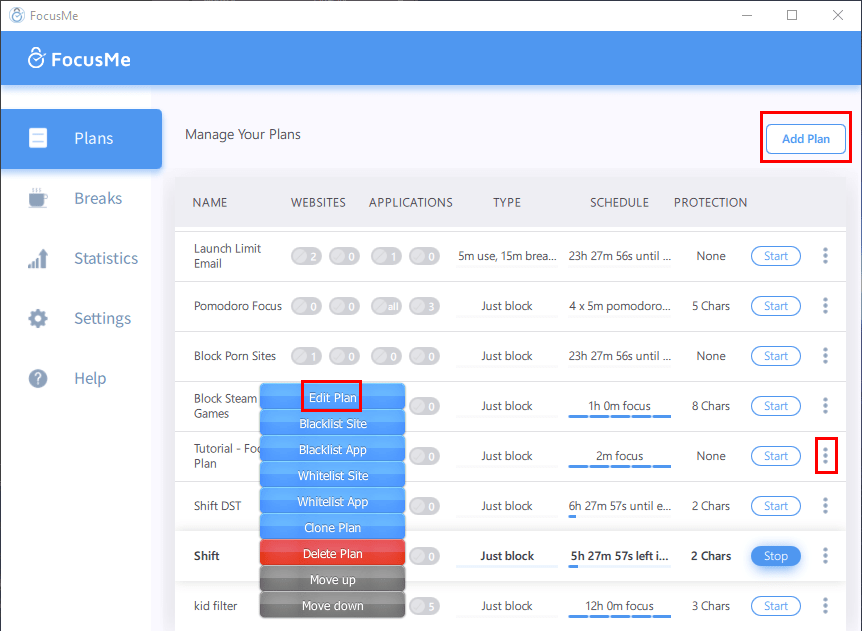 3. Give a name to your plan and click Next.
4. Click Blocked Selected Sites > Blacklist > Add Site.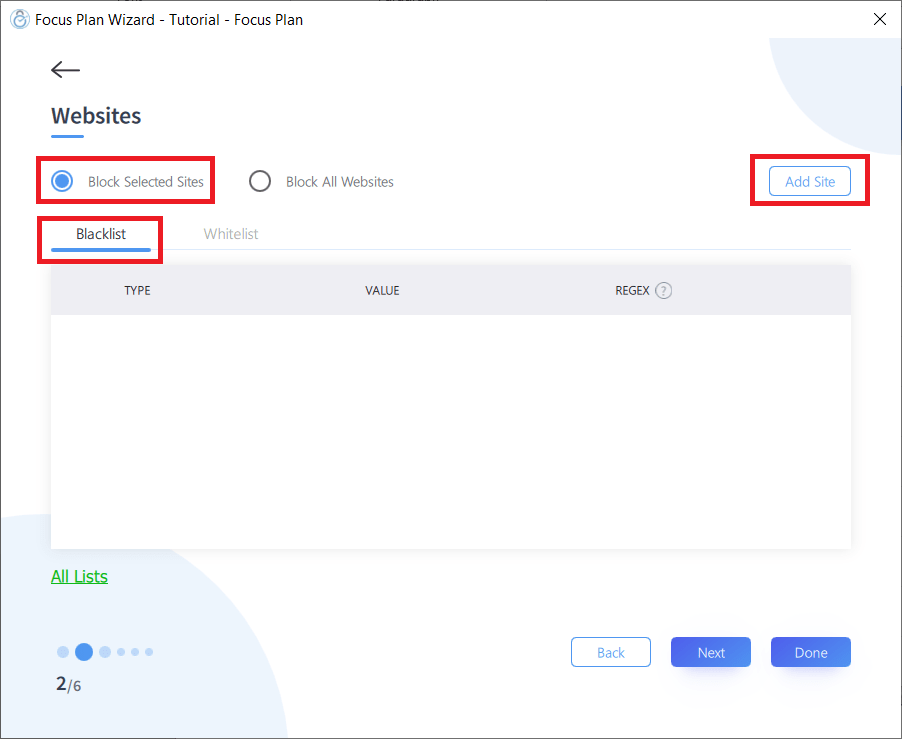 5. Go to the Custom tab and add adults websites to the blacklist.
6. Click Done.
To modify an existing plan like such as Block Porn Sites, you can right-click the plan and choose Edit Plan, or click the vertical ellipsis on the right.
#3 Kidslox
Compatibility: iOS 12.0 or later; Android 8.1 or higher
Kidslox is a parental controls app for Android and iOS users. It makes it easy for parents to control their child's device and block adult contents on web browsers. In addition, it let you see your child's daily screen time, location and what he did on his device. To block adults websites on Google Chrome on Android via this tool:
1. Install Kidslox on you and your child's device.
2. Launch the app on your phone then choose Parent Device. Register an account.
3. Launch the app on your child's phone. Click on Set up Kidslox then choose child.
4. Tap on PAIR NOW to pair 2 devices together. Now you can go to your phone and set restrictions to your child's online behavior.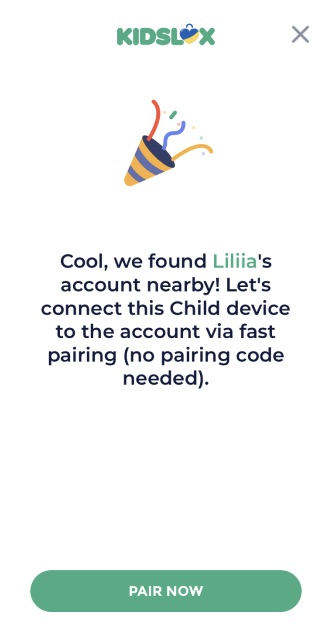 5. Once your child's device is under the control of Kidslox, this tool will block adult websites, porn contents, gambling, violence and over 4 million inappropriate URLs on your child's device by default. In addition, the Google Safe Search will be on automatically. You can also add specific Adult URLs to block.
How to block adults websites on Chrome with your device's built-in settings
Some operating systems come with settings or features to help users block certain (such as porn) websites on the Chrome browser on a desktop, laptop or mobile device.
Pros
Cons
Sometimes automatically block normal sites which you may need
#1 Add adults websites to the Restricted Sites zone
Applies to: Windows PC
Besides turning on SafeSearch, adding restricted sites on Windows should be another easy solution to block adults websites on Google Chrome. But the drawback is that your children can revise your settings without a password or authorization.
1. Open "chrome://settings/" in your Chrome for Windows.
2. Navigate to the Advanced settings and choose System.

3. Click Open your computer's proxy settings, which will bring up the Internet Properties dialog box.
4. Head over to the Security tab. Click Restricted Sites and then click Sites. And a small window named Restricted Sites will appear.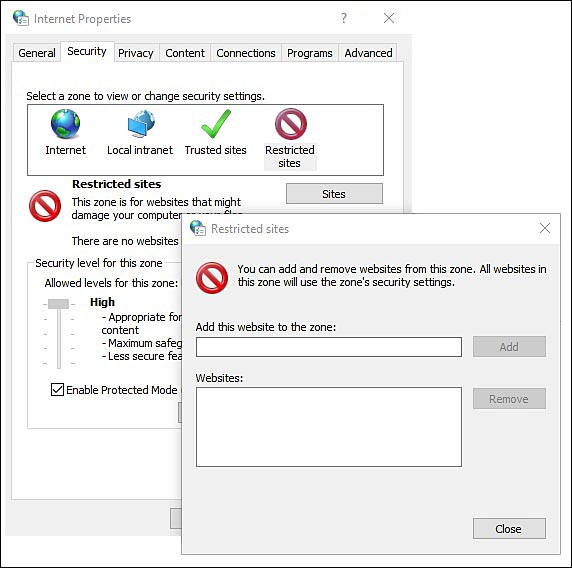 5. Add all porn sites you intend to block on Chrome to the zone.
6. Close the Restricted sites window and click OK to save your changes.
#2 Limit access to adult websites with Screen Time on Mac
Applies to: macOS 10.15 Catalina or later
Starting with macOS Catalina, Apple provides a feature called Screen Time for monitoring and limiting the time users spend on device. It can manage app limits, monitor screen time as well as block adults websites in Google Chrome or other browsers.
1. Launch System Preferences and click Screen Time.
2. Select Content & Privacy from the left sidebar and turn it on.
3. Go to the Content tab and enable Limit Adult Websites.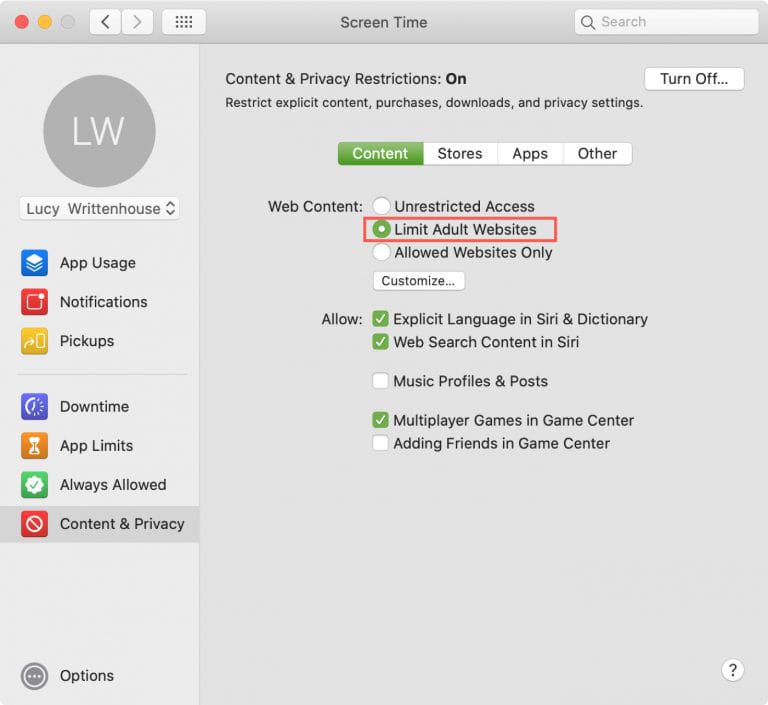 Now Screen Time starts blocking websites that it considers inappropriate. Some adult content will be blocked on Google Chrome automatically, but it may also limit access to normal websites.
You can customize the blocking.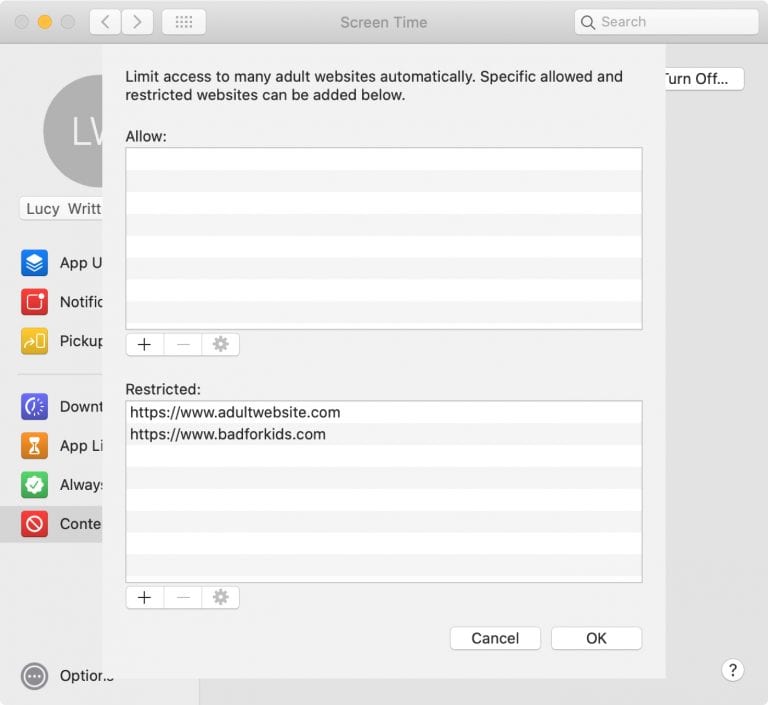 4. To better restrict access to porn and prevent someone from disabling Limit Adult Websites, you can set a Screen Time passcode by clicking Options in the bottom left corner.
Tip: For macOS 10.14 Mojave or earlier, Mac's Parental Controls can help. Like with Screen Time, it will automatically block websites that Apple considers mature or inappropriate. You can find it on your Mac System Preferences.
#3 Block over 18 sites on Google Chrome on iOS
Applies to: iOS 12 or later
Apple also provides Screen Time feature on iPhone and iPad devices. To block adult websites on Google Chrome on iPhone via Screen Time:
1. Go to iPhone Settings app.
2. Tap on Screen Time.
3. Select "This is my device" or "This is my child's device".
4. Choose Content & Privacy Restrictions. Then enable the function.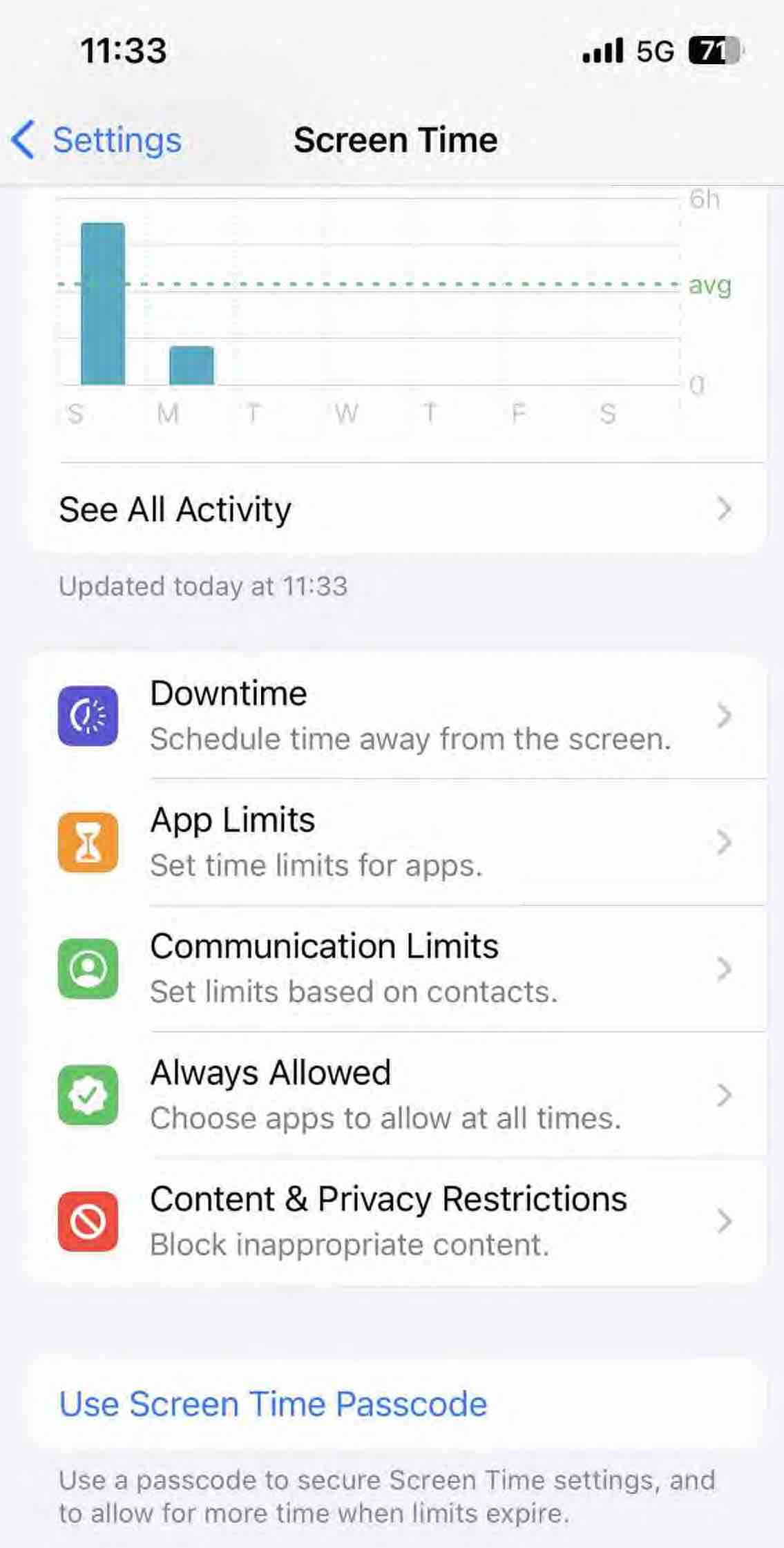 5. Go to Content Restrictions window. Click on Web Content.
6. Select Limit Adult Websites. Then add adult websites you want to block on Chrome to the NEVER ALLOW section.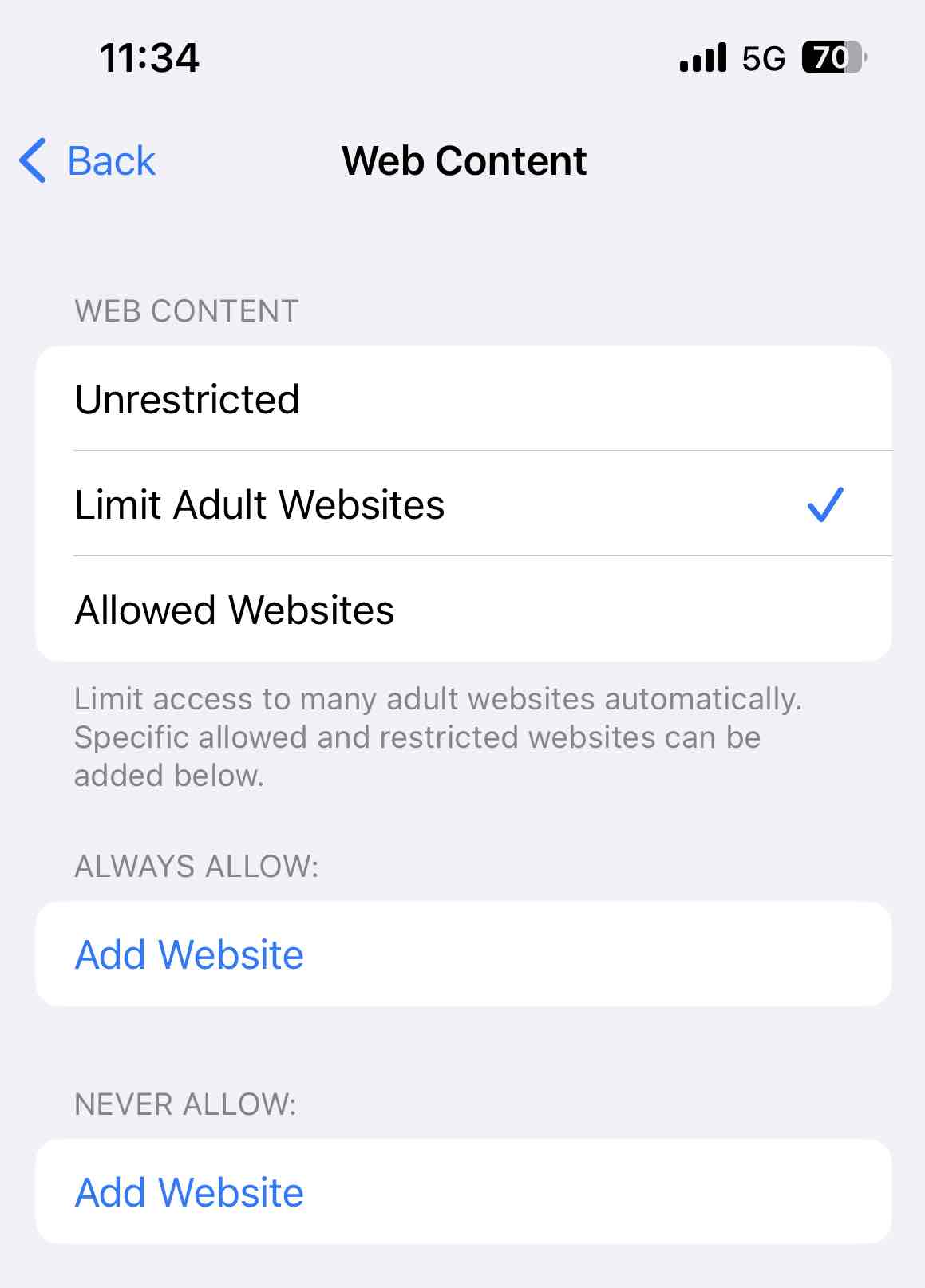 How to block porn websites in Google Chrome via extensions
There are a number of Chrome extensions that can help restrict inappropriate websites. BlockSite is a popular adult website blocker extension for Chrome. It lets you block adults websites by specifying the domain names, enabling the "Adult" Blocked categories list or entering porn-related keywords.
Pros
Easy to set up and use for porn blocking
Cons
1. Search for the BlockSite extension in the Chrome Web Store.
2. Add it to Chrome, and the extension's icon will appear in the browser's toolbar.
3. Click the icon in the toolbar and click Edit block list.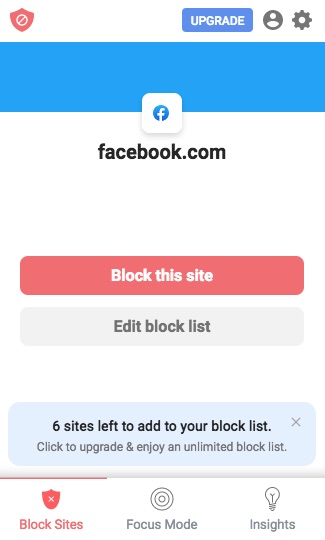 4. On the left, choose the Block Sites tab. Enter the domain name of an adult site. Click Add Item. Continue adding other adult sites.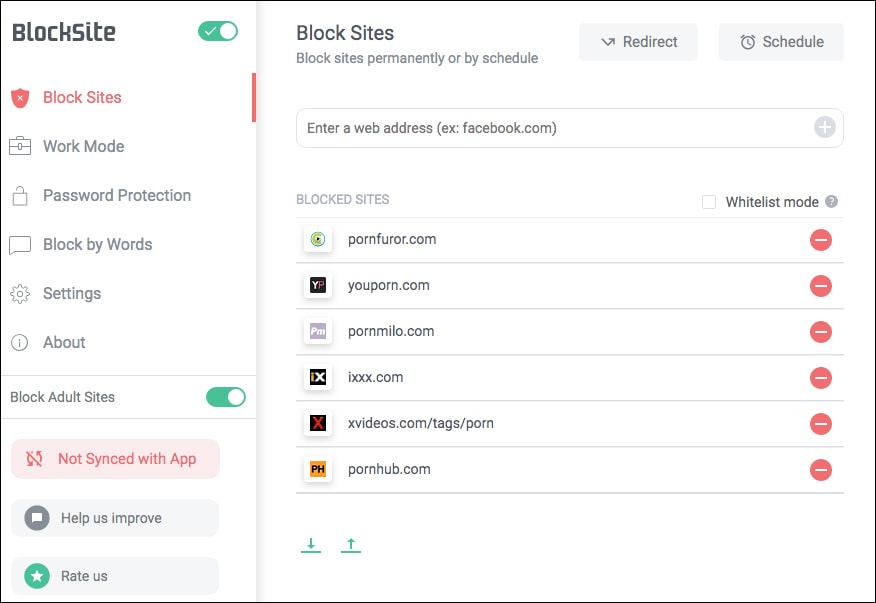 5. Choose the Categories tab. Toggle the switch to turn on the Adult Blocked categories list.
6. Choose the Block by Words tab. Enter porn-related keywords to block. URLs containing the entered keywords will be blocked.
Note: As with any browser extension, this extension can be easily uninstalled by anyone who uses this browser. Once the extension is removed, the blocking of adult websites will also be removed.
How to block mature sites on Chrome with Google Family Link
Compatibility: Android; iOS 13.0 or later
Google Family Link is a parental controls service from Google. With it, parents are able to restrict adult websites and any other unwanted sites on Google Chrome on their children's devices.
Pros
Cons
Complex to set up
Available only for Android and Chromebook
1. Access the service by getting the official app.
2. Create a Google account for your child.
3. Choose to customize parental controls.
4. In Parent settings, choose Filters on Google Chrome.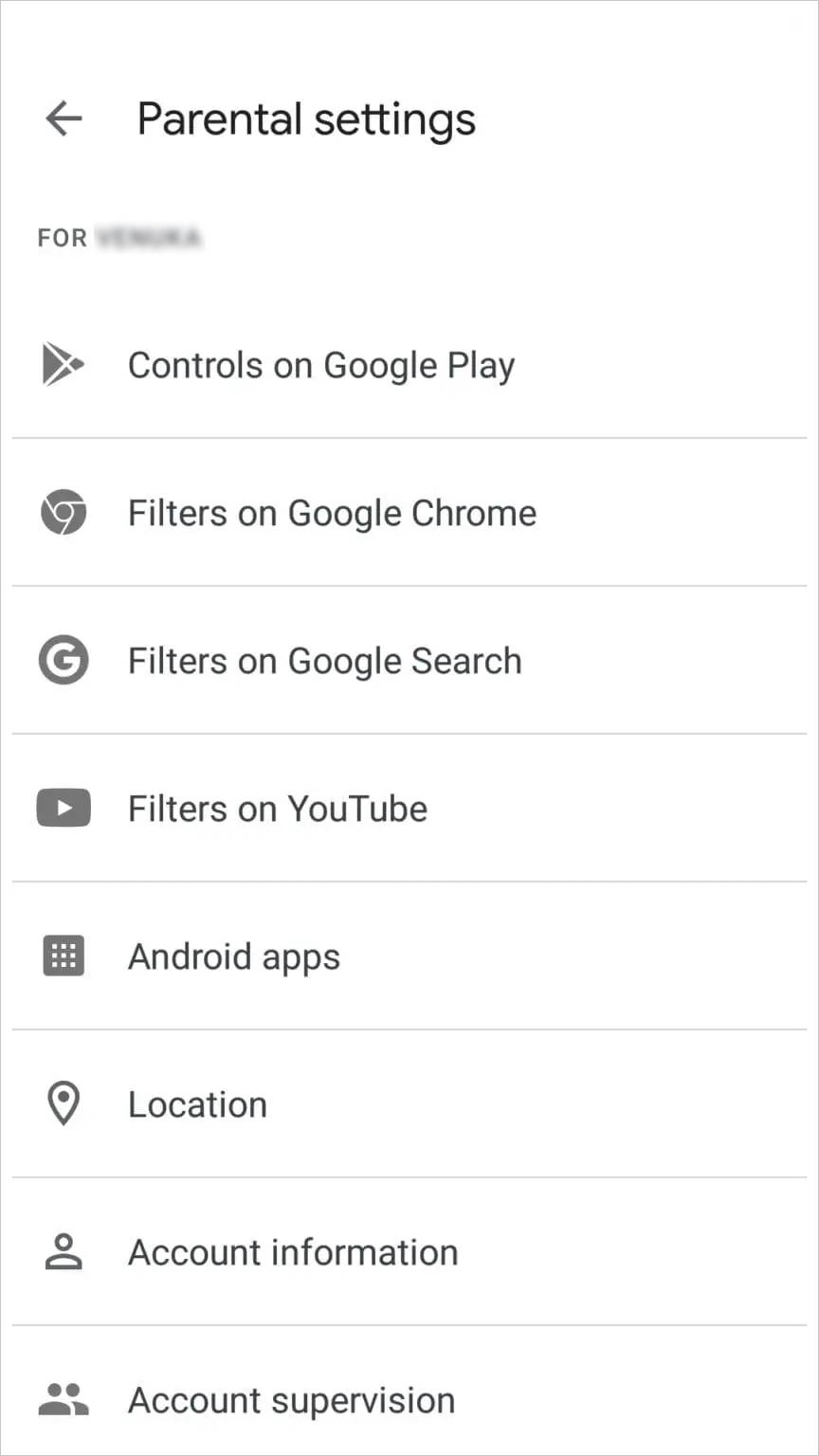 5. Enable Try to block mature sites.
6. Click Manage sites and then click Blocked. Now you can manually block any adult site that you need to block.
3 FAQs about Google Chrome parental controls
#1 Can I still enable Supervised Users feature on Chrome?
Yes, you can apply the feature on Android and Chromebook with the help of the Family Link app.
Google decided to abandon "supervised users" since January 2018. Later, Google released a replacement Family Link to manage your kids' browsing activity on Google Chrome. This new Chrome parental control solution can organize screen time and block adults websites in Google Chrome, etc. It currently doesn't support Mac, Windows and iOS devices. And only a few countries can use it.
#2 What is Google SafeSearch and how to turn it on?
SafeSearch, one of the Google Chrome parental control settings, can help filter out inappropriate content (e.g., over 18 sites, violent sites and explicit images or videos) on Chrome from your results. Despite not being 100% accurate, SafeSearch plays a certain role in blocking adults websites in Google Chrome for immature audiences.
1. To turn on Google SafeSearch, first open the Google homepage.
2. Click Settings in the lower right corner.
3. Choose Search settings option from the pop-up menu.
4. Check the Turn on SafeSearch box to enable SafeSearch filters.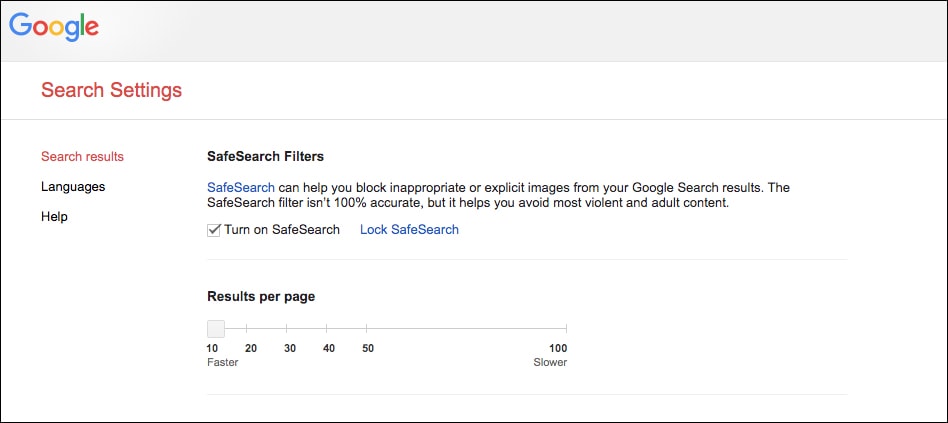 5. Click Save. Now SafeSearch is enabled, but this doesn't affect Chrome's incognito mode.
#3 How to prevent kids from removing history in Chrome?
To prevent your children from secretly browsing pornographic websites, you can disable delete browsing history options on Chrome. Once you find that they have opened a porn site, you can accurately block the adults websites in Google Chrome they are following.
1. Open Chrome and go to the three dots icon at the top right corner.
2. Click on Settings > Advanced and choose Site Settings under the Privacy and security tab.
3. Select Cookies and site data.
4. Turn Allow site to save and read cookie data box on and uncheck the Block third-party cookies box.
Conclusion
Nowadays, children and teenagers can easily access the Internet, which makes them exposed to inappropriate content and predators online. Blocking access to bad websites and pages can help make the Internet safer for kids. This article shows you how to block adults websites on Google Chrome with a porn blocker for Chrome or a device's built-in settings. I hope it is helpful.