Nowadays, Mac has become one of the most useful tools for students to study. And students will soon be heading back to school with their Mac and mobile devices in hand. While the number of apps available through the Mac operating system may have increased considerably in recent times and most of them are paid, so we've compiled a list of our best free back-to-school apps for Mac that can help you boost your studying process and make your school life wonderful. Again, these best back to school Mac apps are totally free, just check them below.
Sophos Antivirus
As Apple products grow in popularity, they have become one of the most attractive targets for cybercriminals. Macs can also be infected by a growing number of viruses and other malware. Sophos' free Antivirus software for Mac keeps your Mac safe from all the latest Mac threats. It protects every Mac in your home or campus from malware, viruses, ransom ware, and inappropriate websites. With it, you can feel free to use your Mac for studies.
Free download Sophos Antivirus for Mac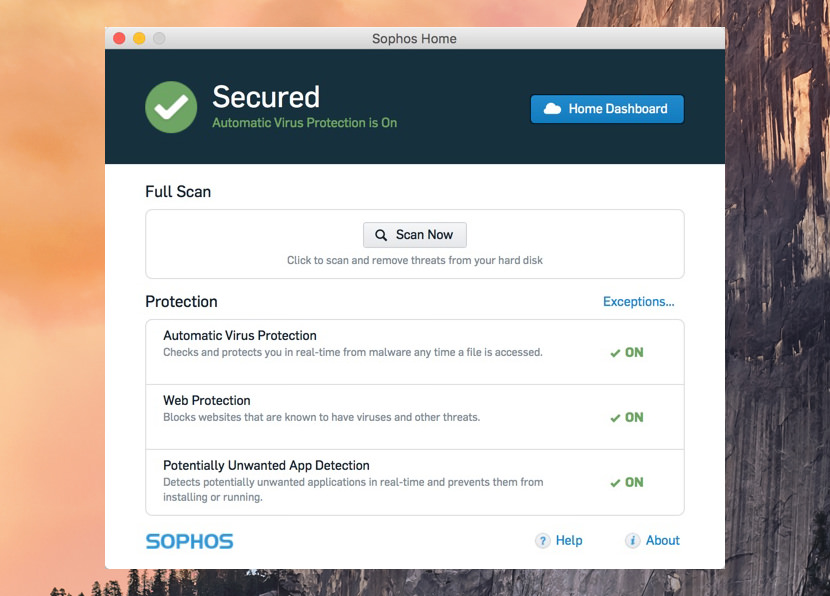 The Unarchiver
The Unarchiver is a free and easy to use program which is designed to handle many more formats than the built-in archive extraction program on Mac. It can unarchive many different kinds of archive files such as Zip, RAR (including v5), 7-zip, Tar, Gzip and Bzip2. It will also open many older formats, such as StuffIt, DiskDoubler, LZH, ARJ and ARC and open other kinds of files, like ISO and BIN disc images, some Windows .EXE installers.
Free download The Unarchiver for Mac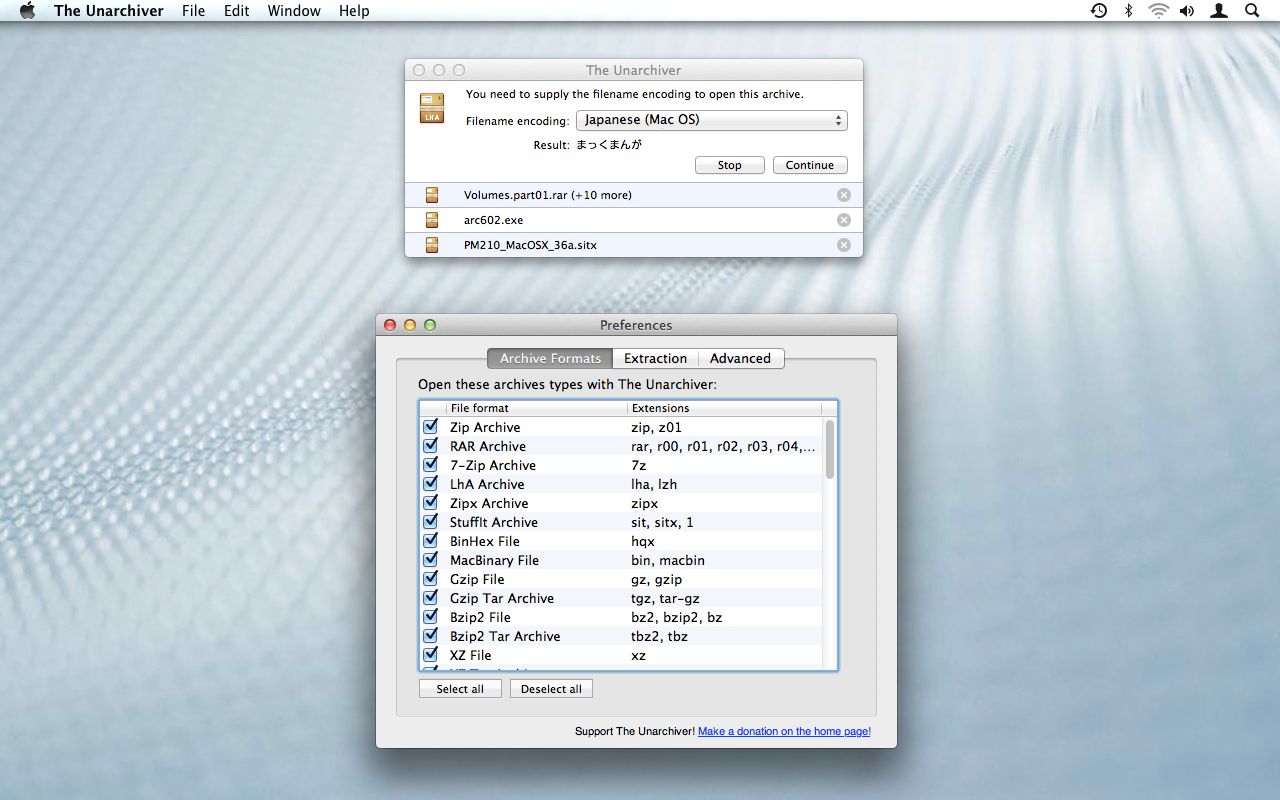 NetSpot
NetSpot is an award-winning WiFi signal mapper and wireless manager which helps you visualize WiFi, run wireless site surveys & analyze Wi-Fi on Mac. It allows you to view all Wi-Fi networks in the local vicinity and conducts a professional WiFi survey of a house, office, cafe, airport, building, or any other area. It is very helpful if you've got your Mac with you on campus or in the library. It will save you hunting around and make WiFi connectivity that little bit easier. But it is not very safe to use a public wireless network and you'd better secure your Mac in public places.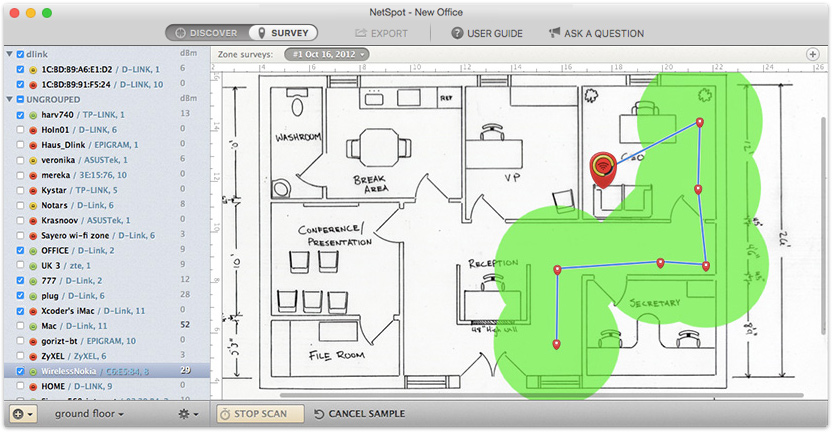 MacClean 3
It's back to school time, so don't let your Mac still be cluttered up with junk files. Your Mac needs to be cleaned up and have more storage for learning materials. If you used to dig around on your Mac, search for what are taking up space and decide what is safe to delete, MacClean 3 will save that inconvenience for you. MacClean 3 is designed mainly for Mac users who want to clean up and free up Mac space, and with no effort.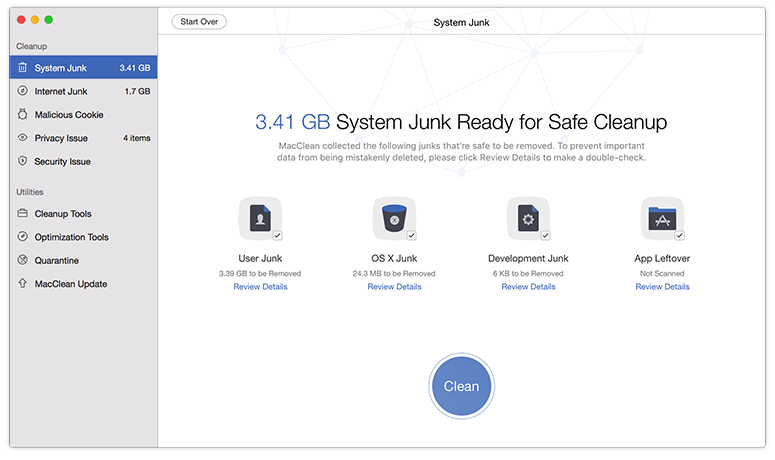 Libre Office
Libre Office is a competent, free alternative to Microsoft Office. Like Office, it's kind of bloated and slow to load. It can open text documents, spreadsheets, presentations and drawings created by a large number of applications like OpenOffice, Microsoft Office, Microsoft Visio, WordPerfect, Quattro Pro, Lotus 1-2-3, and AutoCAD. Even documents created by old and historical applications such as MacWrite and ClarisWorks are also supported. But XPS, OXPS files are not supported by Libre Office; if you need to open them on your Mac, DocumentReader can help you do that.
Free download Libre Office for Mac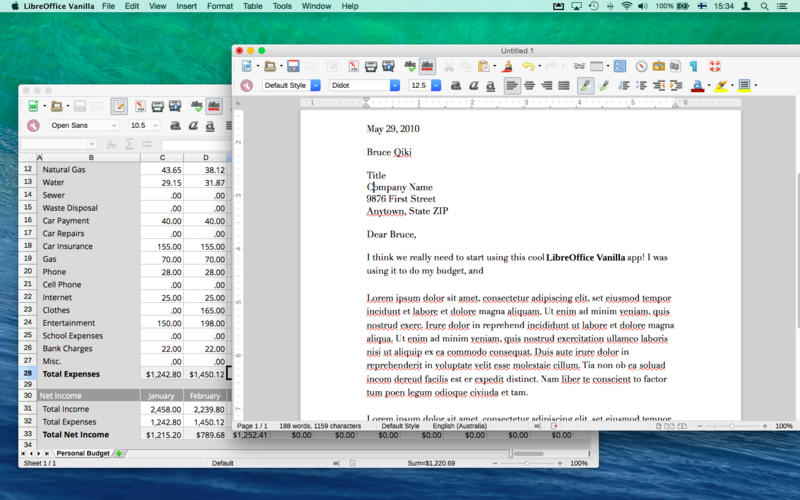 PDFSigner
PDFSigner for Mac is a 100% free and safe solution allowing you to sign PDF on Mac. With it you can easily fill out PDF form, and add scanned signature or images with full control of size and orientation. If you want to add texts, comments, notes, or shapes (Rectangle, Rounded Rectangle, Circle,) to your PDF on Mac, try PDFManagerUltimate. Just like PDFConverterOCR, PDFManagerUltimate also allows you convert PDF into Microsoft Word, Excel, Text and other formats.
Free download PDFSigner for Mac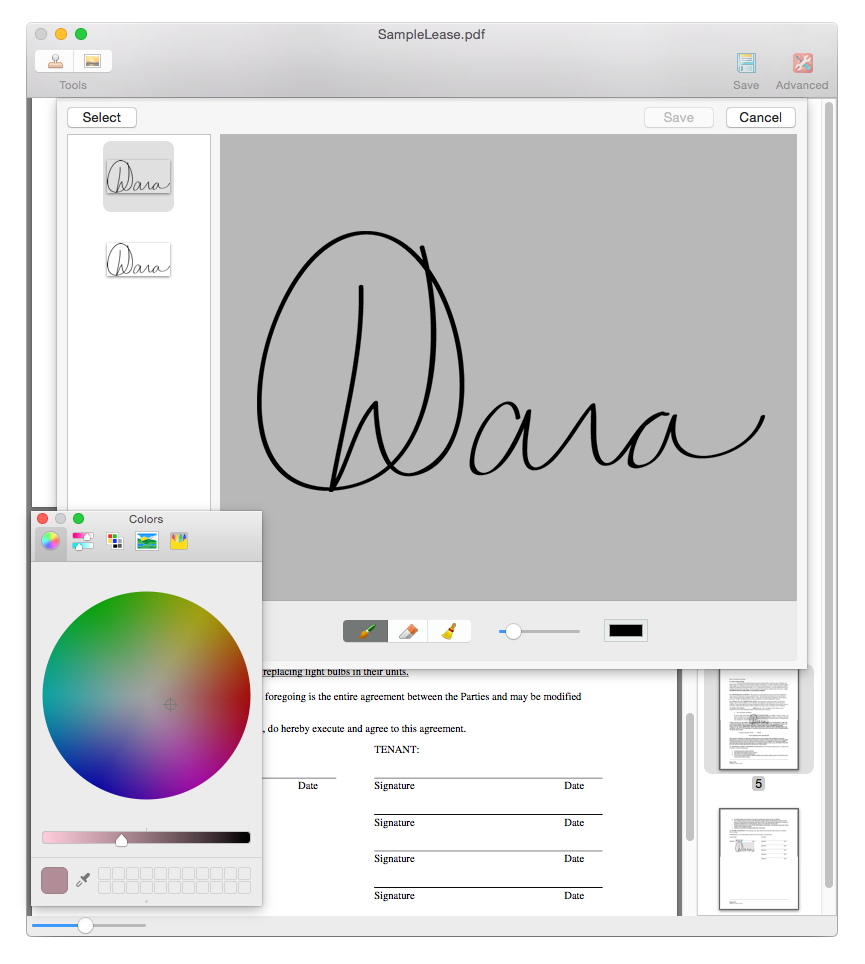 Evernote
Evernote is a cross-platform, freemium app designed for note taking, organizing, syncing, and much more. As a student, you can use it to save information such as school phone numbers, team practice schedules, etc and add reminders to important notes, such as class notes and scanned study guides, so everything you need to prepare for the next test or exam is in one place. The application is also available for Windows, Android, iOS, etc.
Though Evernote is free, but the application is ad-supported and you can only upload 60 MB of data per month (this equates to about 30,000 notes and 400 web pages), which is usually enough for most of the users.
Free download Evernote for Mac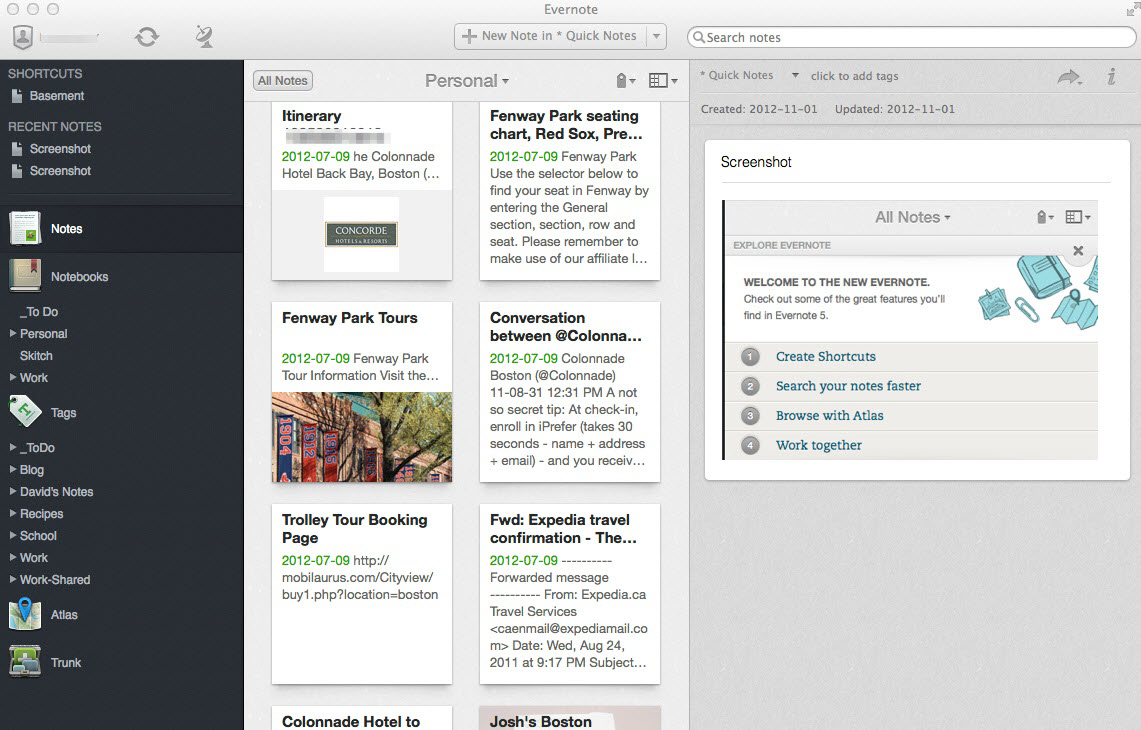 Wunderlist
Wunderlist is a versatile and convenient to-do listing application which helps you keep track of all of your projects and tasks. Whether you're planning some reading, a holiday, sharing a shopping list with a partner or managing multiple work projects, Wunderlist is here to help you tick off all your personal and professional to-dos.
Free download Wunderlist for Mac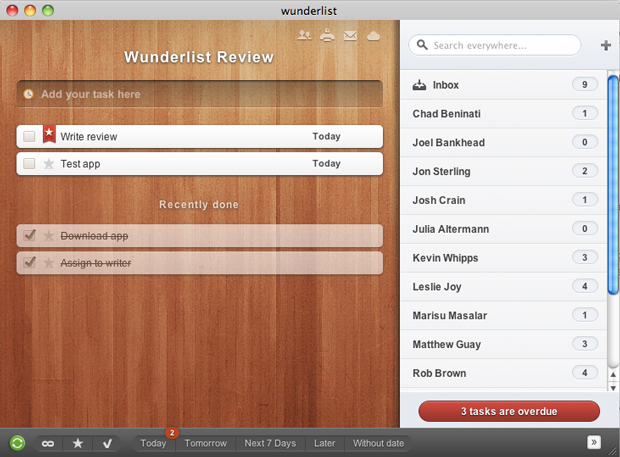 Anxiety
Anxiety is a super-lightweight to-do list application for Mac that synchronizes with iCal and Mail. Its aim is to provide a streamlined, easily accessible interface to add and check off your tasks, while remaining poised to melt into the background at a moment's notice. It is a good reminder when you have lots of studies to do.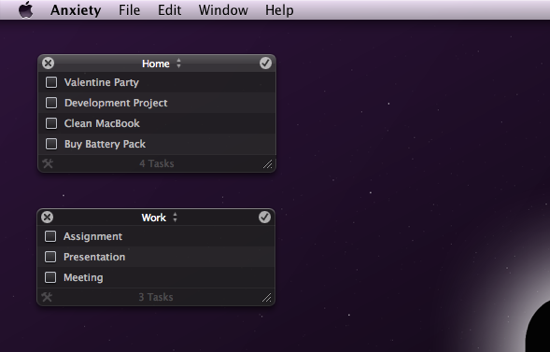 Isolator
Want to concentrate on your task in hand and don't want to be distracted by other windows? You need Isolator. Isolator is a great application that helps you concentrate. When you're working on a document, and don't want to be distracted, turn on Isolator. It will cover up your desktop and all the icons on it, as well as the windows of all your other applications, so you can concentrate on the task in hand. It is indispensable for students who want to improve learning efficiency.
Free download Isolator for Mac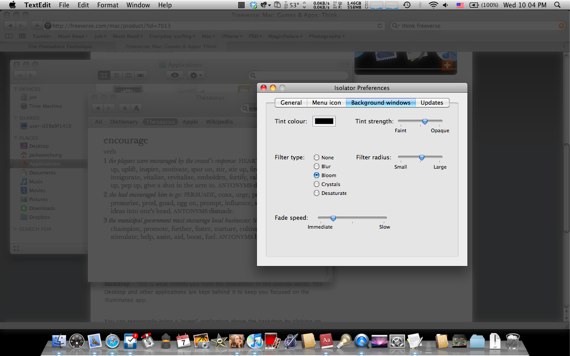 MindNode
MindNode is a simple-to-use mindmapping application for the Macintosh that help to visually collect, classify and structure ideas as well as organize study and solve problems. It is mostly used in brainstorming sessions for Mac users. It has helped students, artists and project managers to be more creative and productive with less effort.
Free download MindNode for Mac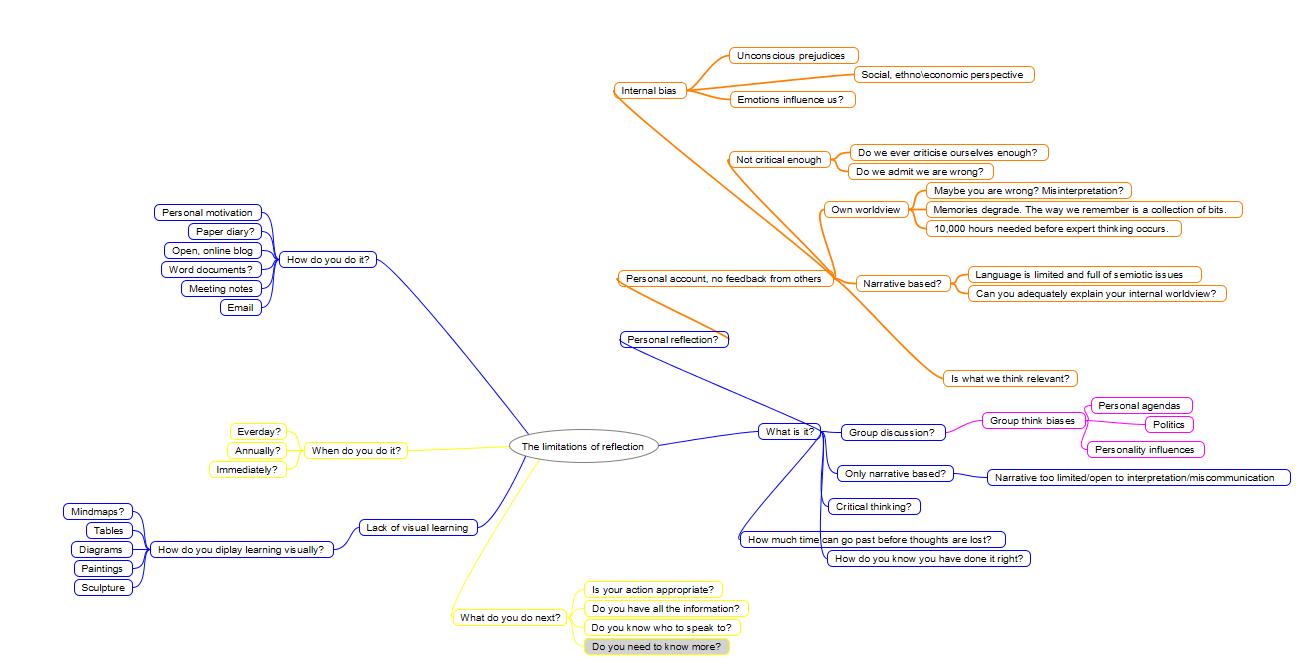 F.lux
According to some studies, exposure to bright blue light in the evening can affect your circadian rhythms and makes it harder for you to fall asleep. Even with automatic brightness turned on, the hours you spend staring at Mac can cause serious strain on our retinas. F.lux is dedicated to automatically adjust not just the brightness, but also the color temperature of your display based on the time of day. It's especially useful at night, when the screen takes on a warm hue to help your eyes relax, letting you study and sleep well. By using this app, you may become energetic and productive.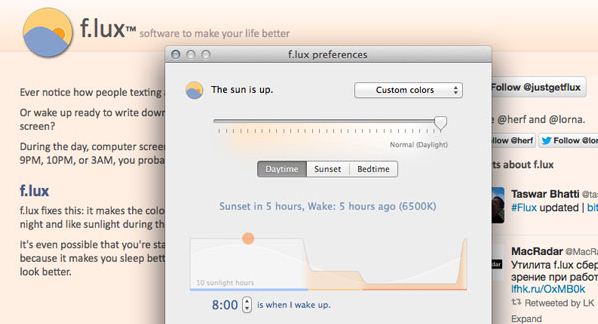 Skype
Skype is a powerful communication software that provides video chat and voice call services. The users can exchange and transmit text or video messages and digital documents such as images, text, video and any others. It is available for Microsoft Windows, Macintosh, iOS as well as Android, Blackberry, etc. You can download Skype for Mac below and Stay in touch with family, friends and schoolmates for free video calls, voice calls and messaging on Skype.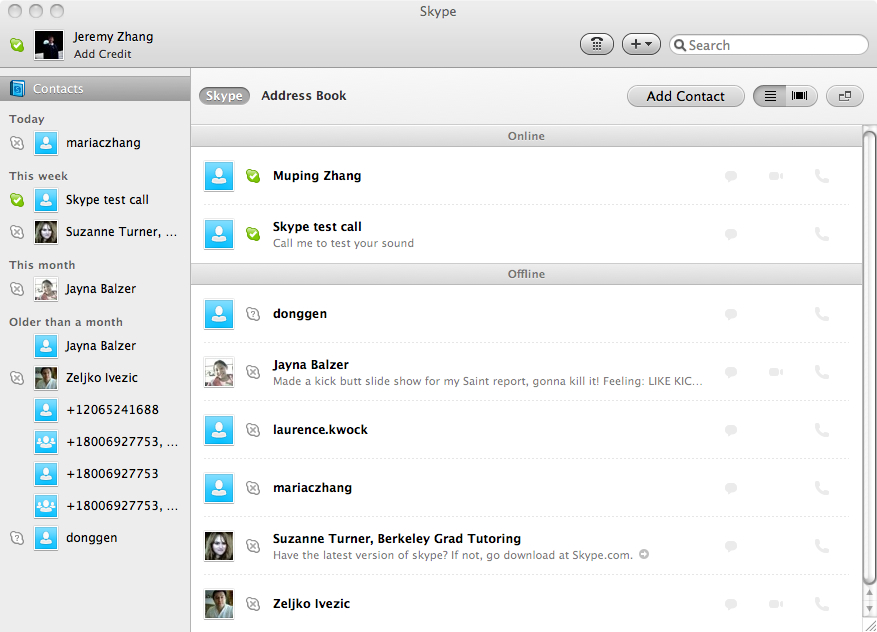 Go for Gmail
Do you often have troubles with your Gmail? Is it frustrating to control your inbox because it lacks features? Then it's high time to download Go for Gmail to your Mac and forget about all these problems at once. Go for Gmail is the best and most powerful Mac app for Gmail, and is gorgeously designed to allow you to quickly access your Gmail account. With it, you can easily check your inbox, compose emails and customize your notifications.
Free download Go for Gmail for Mac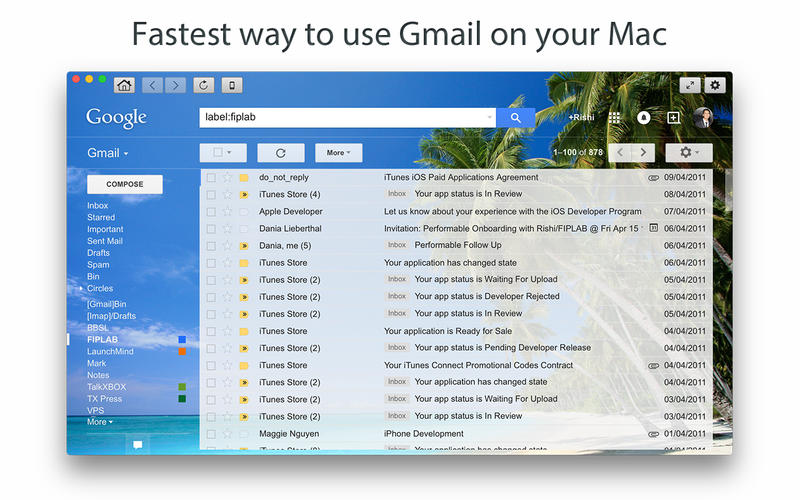 Pocket
Read-it-later pioneer Instapaper may have transformed the way we absorb information, but Pocket's Mac app is like your own personal DVR for the web. It is one of the most efficient ways for you to save any articles, photos, videos that you find and store them inside its infinite queue for reading them later. This is super helpful when you are working on a paper or specific topic. You can also tag your articles keywords to quickly find the one you want.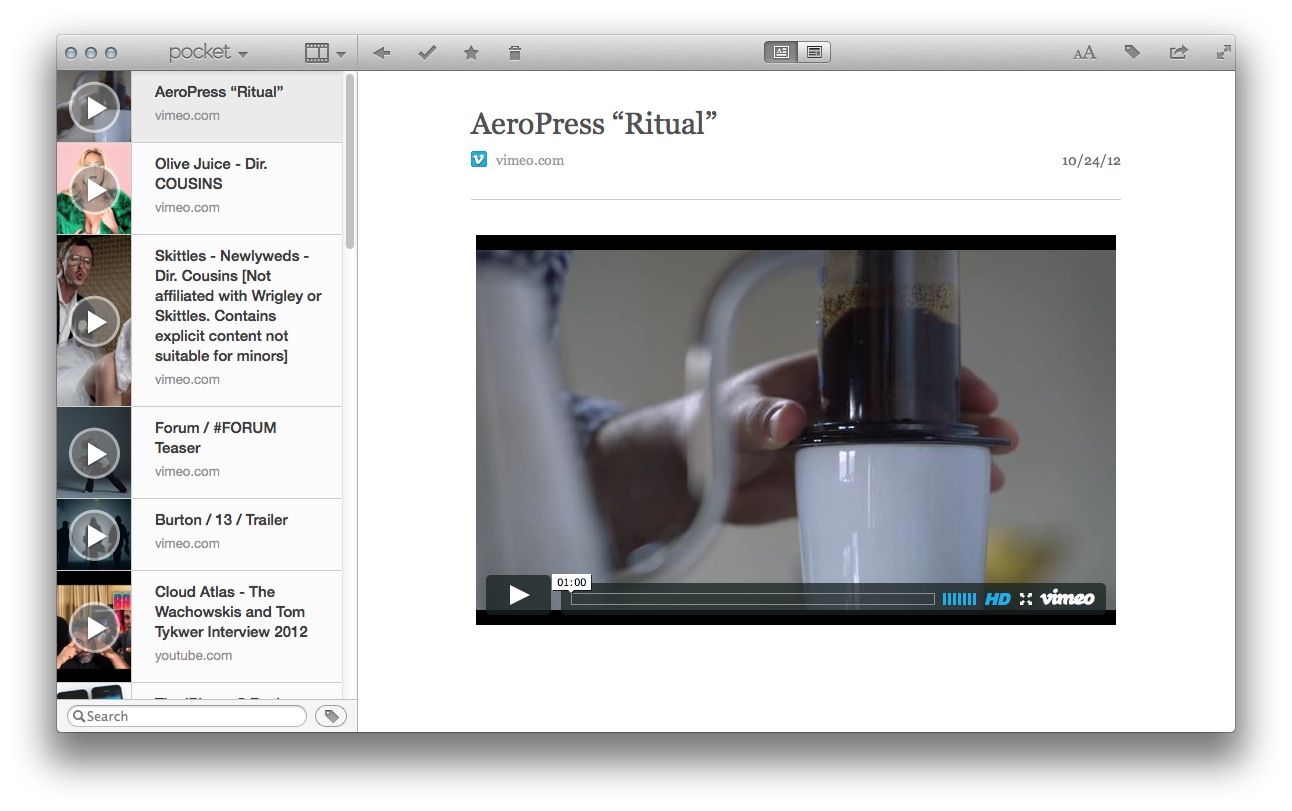 Text2Speech
Are you fed up with reading text using your eyes? Then use your ears. Text2Speech is a free text to speech utility which can help you read text with over 10 voices and supports 26 non-English languages. The voices are very smooth and easy to listen to. You can change the speaking rate, or to start, stop, pause, continue and select different voice anytime you want.
Free download Text2Speech for Mac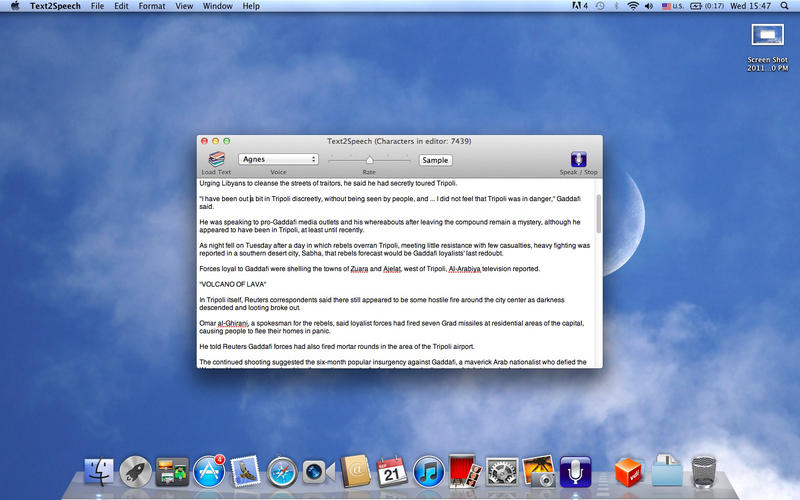 Cisdem VideoPlayer
Many students are indeed more likely to watch videos than read texts. And more and more students are watching videos for fun or study. If you find a very interesting video and download it, But if the video has not been encoded in 64-bit or MPEG, the newest version of QuickTime might not be able to play them. You just need a powerful media player that supports the format of your file.
Cisdem VideoPlayer will be a great choice for you. It is a free video and audio player that plays just about any media file (including 5K and Full HD 1080P video) and supports more than 50 video file formats including MKV, AVI, FLV, AVCHD, WMV, etc. Keep it in your hands and you will have a perfect video playing and viewing experience. If you always transfer the downloaded videos to your mobile phone in order to watch them anytime and anywhere, you should try Cisdem VideoConverter to convert these videos to your phone supported formats first.
Free download Cisdem VideoPlayer for Mac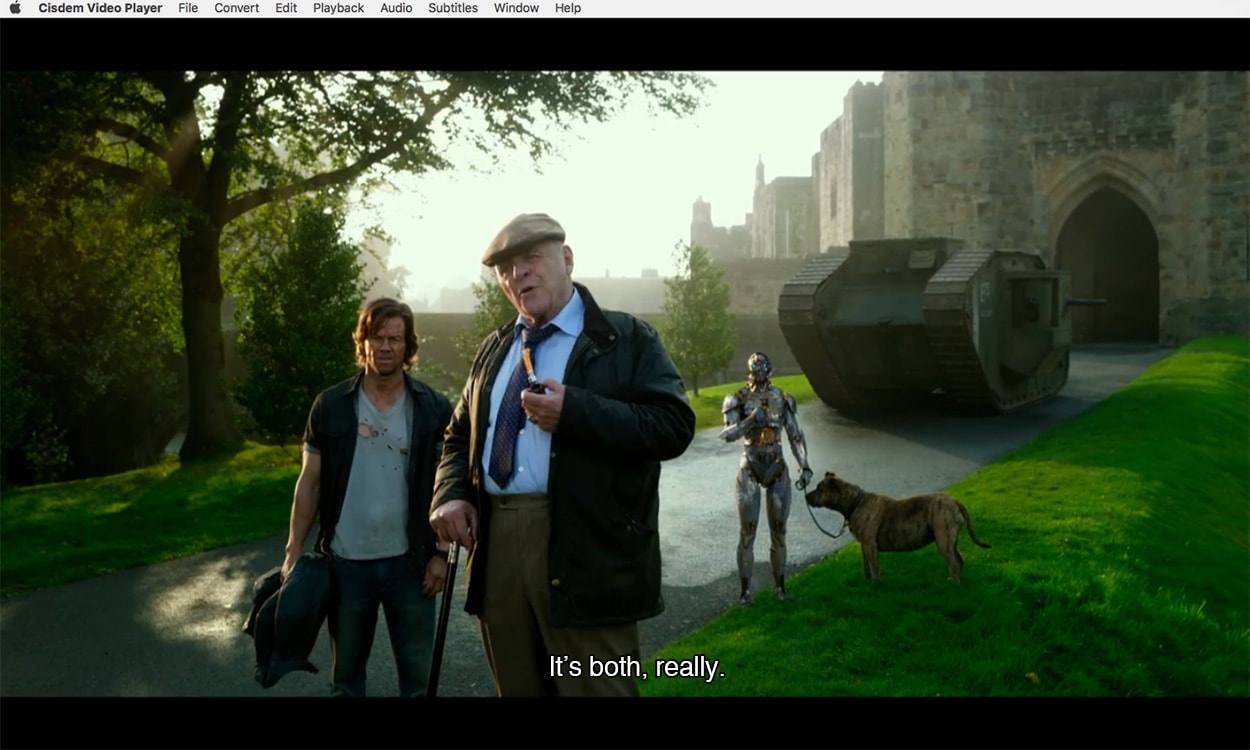 GIMP
GIMP (GNU Image Manipulation Program) is a free and open-source raster graphics editor used for image retouching and editing, free-form drawing, resizing, cropping, photo-montages, converting between different image formats, and more specialized tasks. You probably won't need Photoshop if you have GIMP.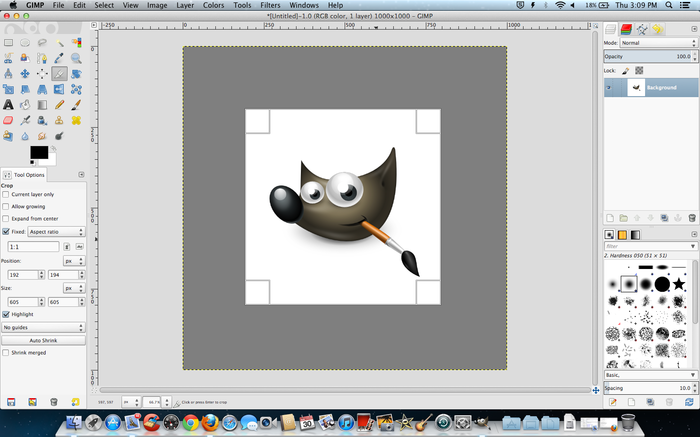 You can find more back to school Mac apps in this article "Must Have Back to Schools Apps for Mac That Will Help Any Student Study Smarter". If you have any other free Mac back to school apps for students, just let us know in the comments below!