YouTube.com is the most popular video hosting resource where offers an endless supply of excellent videos. It allows users to watch and view videos online. But many users may want to download those videos and save them as local files to watch them on computers or portable devices. This article will go over how to download YouTube videos without any software. A bonus app to download, convert, rip YouTube videos will be also introduced.
Disclaimer: Do not use unauthorized videos for commercial purposes.
Perfect Solution to Download YouTube Videos
Download SD 720p, HD 1080p, UHD 4k & 8k, etc. YouTube videos with quality preserved
Download multiple videos (even in large size) from YouTube, Twitch, Instagram, or other 1000+ websites simultaneously
Download YouTube music, TV episodes, and movies
Convert YouTube videos to MP4, MP3, FLAC, MKV, Android, iPhone, iPad, or other 200+ formats
Rip DVD discs to media files for sharing to YouTube or anywhere
Rich video editing features like effect, trim, crop, merge, rotate, add subtitles, etc.

Free Download
How to Download Your Own YouTube Videos without App?
You have the capacity to download your own private YouTube videos in either 360p or 720p in YouTube Studio.
Head over to youtube.com and sign in to your account.
Click your profile image upper-right corner, and choose the "YouTube Studio" option.
In the menu on the left sidebar, click "Content".
Hover the cursor over the video you intend to download.
Hit the three dots that appear and click "Download".
The method can't download removed or copyrighted YouTube videos, or the private videos that have been downloaded 5 times in the last 24 hours.
To download all your own YouTube videos at once, please use Google Takeout.
How to Download YouTube Videos Directly from URL by Adding "SS"?
The easiest way to download YouTube videos without any software is to use the prefix "ss". You should add the "ss" after www or before the "youtube.com…".
For example, to download https://www.youtube.com/watch?v=KZhF3GCMp10, change the link to https://www.ssyoutube.com/watch?v=KZhF3GCMp10. Look at the full guide below.
Search for the YouTube video you want to download.
Go to the address bar and add "ss" before the "youtube.com…" . Press the "Enter" key.
The page will redirect you to www.safefrom.net. Choose the output video quality (720p or 360p).
Click the "Download" button to save YouTube video to computer.
But what is disappointing…
It's unable to download 1080p, 1440p, and 2160p YouTube videos with sound.
Savefrom discontinued the service in the United State on April 16, 2020. Because it was attacked by certain US copyright holders. You can only download YouTube video free with this method in countries other than the USA.
How to Save YouTube Video to Computer via 3rd-Party Websites?
There are a number of web-based sites that let you download YouTube videos online free without software. But most of them are problematic to varying degrees. To save your time, I have selected the three best online YouTube downloaders for you.
#1. Clipconverter.cc
Clipconverter.cc is a sought-after online tool with the ability to download YouTube videos without app. Besides downloading YouTube video, it also save video from Sevenload, Myspace, Dailymotion, Vimeo, Metacafe, MyVideo, Veoh, SoundCloud, etc. It totally provides 8 output formats - video formats (MP4, 3GP, AVI, MOV, MKV) and audio formats (MP3, M4A, AAC).
Clipconverter.cc adds a filter to prevent music downloads, whether you have the permission of the copyright owner or not. That is to say, it won't help you download music from YouTube to computer.
Copy the URL of a video and paste it to the bar located in the interface of ClipConverter.cc.
Click on "Continue".
Select the media quality and output format.
Hit the "Start" button at the bottom to start the conversion.
This may take several minutes. After the conversion is finished you can download the converted file.
#2. Y2mate.com
Y2mate.com is one of the simplest methods to free download YouTube videos without any software. It's capable of saving YouTube videos to MP4, 3GP, MP3, and M4A. You can choose from different video resolutions, ranging from 144p to 1080p.
The online downloader mainly serves the YouTube website. Although this YouTube video download website claims that it can download videos from Facebook, Dailymotion, and Youku as well, all failed in the test.
Copy the YouTube video URL and insert it to Y2mate.com.
Click "Start" to analyze.
The output options will be displayed. Select one and click on "Download".
From the pop-up dialog, click "Download" again to save YouTube video to computer online.
#3. Loader.to
Load.co makes it easy to download YouTube videos online free without software. It's able to export video to MP3, M4A, WEBM (audio), AAC, MP4, WEBM (4k video), etc. It can also catch a playlist from YouTube, but not the whole playlist, up to 20 videos. For example, if the playlist contains 100 YouTube videos, you can set the numbers 1-21, 11-31, 22-42, or others.
Input or paste the URL of YouTube video.
Choose the output format of your video to download.
Click "Download" and wait for analysis.
After that, scroll down and click the new "Download" button.
How to Download YouTube Videos without any Software in Google Chrome or Firefox?
In the past, people have the opportunity to download YouTube videos on Google via the Chrome extension. However, with the stricter implementation of YouTube Terms of Service, it's no longer possible to find available YouTube downloaders in the Chrome web store. The allowed legal ways to download videos from YouTube without an app is to pay for the Premium.
The current Chrome YouTube downloader present 4 states:
Directly tell you the tool is not working on YouTube videos due to the policies and restrictions. (e.g. Easy Video Downloader, Video Downloader Pro)
When playing a YouTube, the icon disappeared from the extension toolbar. (e.g. Video Downloader professional powered by startpage24.com)
Prompted you that "No videos found". (e.g. Flash Video Downloader, Video Downloader Pro offered by videoloadpro.com)
The extension removed from the web store. (e.g. vGet Video Downloader)
How about downloading videos from YouTube with Firefox add-ons?
The situation is not optimistic as well.
I did a lot of tests. Most of the add-ons can't detect the YouTube videos, only very few can, but still failed to download YouTube videos without any software in Firefox. For example:
Video DownloadHelper ensures me to download the JS file. To save YouTube as MKV, AVI, WEBM, or MP4, it would require me to install companion app.
Media download help is able to catch the video thumbnail, PDF files, but not the video file itself.
Ummy Video Downloader shows me a list of MP4 videos, but no one can be downloaded.
Video Downloader Addon gives me a fake download button. It is actually an advertising link.
Obviously, it's a good idea to use Chrome or Firefox plugins.
The Best Way to Download YouTube Videos (No Quality Loss & Batch)
There are various problems to download YouTube videos without any software. To avoid these and obtain a comfortable downloading experience, I will recommend an alternative to cover what online downloaders can't do for you.
All you need is Cisdem Video Converter for Mac. It's an all-in-round toolbox to download/convert videos and rip DVDs. You are able to download videos from YouTube, Facebook, Vimeo, JW Player, Blob, Veoh, Metacafe, RhythmOne, and more. Plus, it can convert, edit, and optimize videos in any SD & HD format to fit for your iPhone, iPad, Apple TV, PSP, Samsung, etc.
The software helps you download high-quality YouTube videos and solve all the video converting issues. You can download the free version to have a try.
How to Batch Download any YouTube Video on Mac:
Step 1. Launch Cisdem Video Converter and switch to the "Download" tab
Download the software to your Mac, install, and open it.

Free Download
Click the

icon to go to the "download" interface.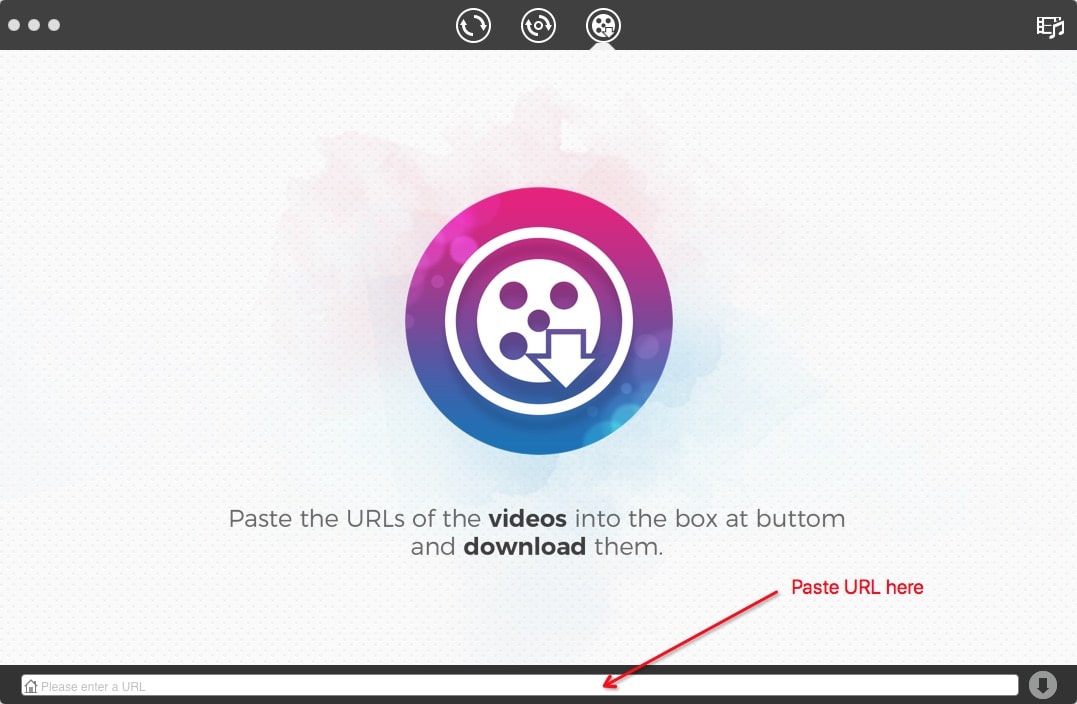 Step 2. Download YouTube videos
Copy the URL of the YouTube and paste the address into the bottom text box of the software. Click the

button to download the video.

Cisdem Video Converter supports batch YouTube video downloads. Continue to copy & paste the URLs of other videos to download.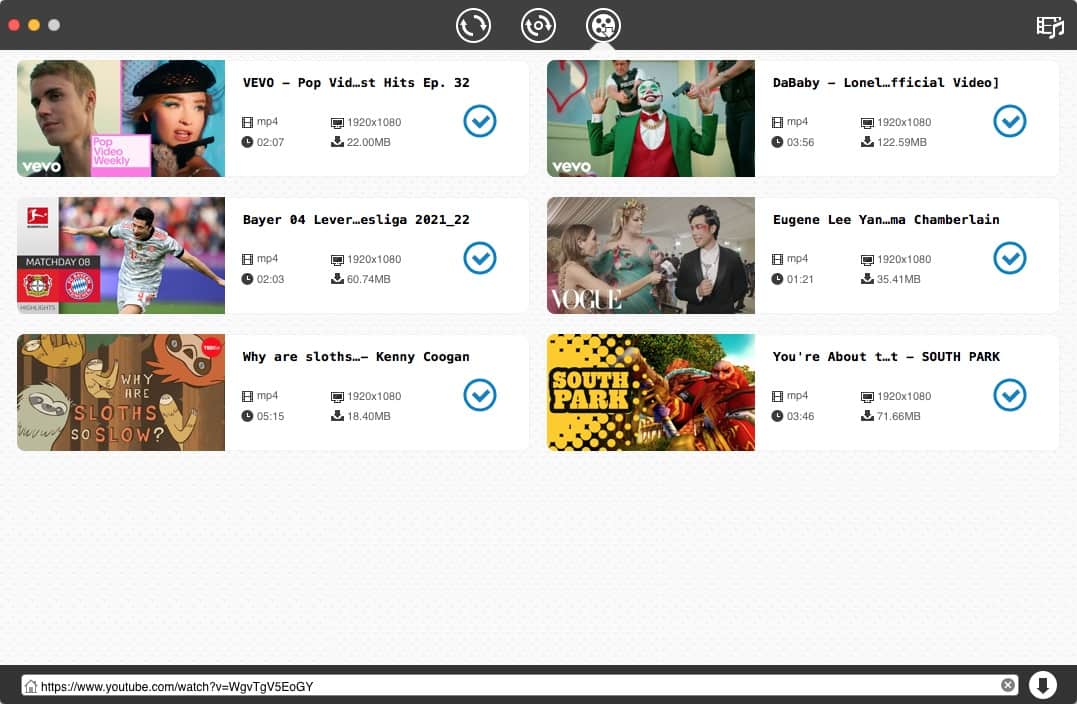 Step 3. Convert YouTube videos to the formats you want (optional)
The downloaded YouTube videos will default to MP4 format. To convert YouTube to any other format, you should click the

button to locate the videos, and drag them to the "convert" panel.
Open the "format" drop-down list, you'll find a wide variety of formats. Select your desired ones.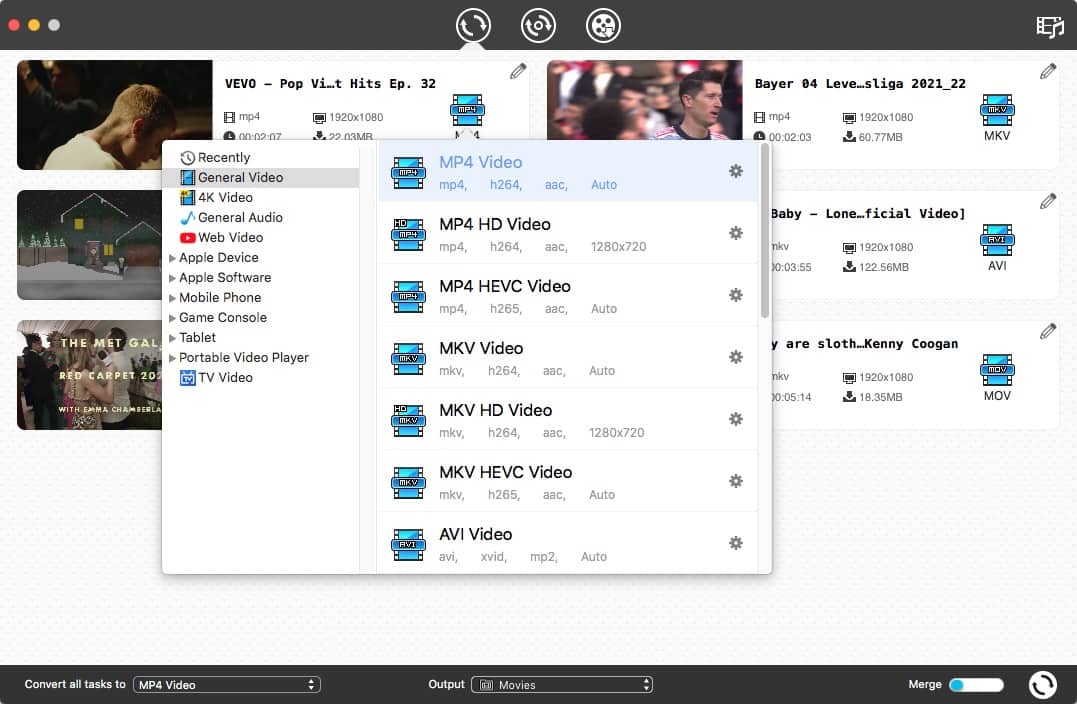 Each format empowers you to go in and modify the output settings like audio/video codec, quality, bitrate, etc.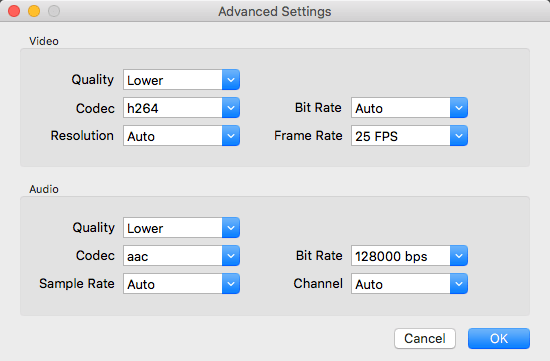 Once done, click the

button.
Final Thoughts
That's all about how to download YouTube videos without any software. It's almost impossible to finish the task with Chrome or Firefox add-ons. As for the online downloaders or adding "ss", they have different limitations or defects. If you always need to download videos, I suggest you download your own private YouTube videos via YouTube Studio and download other people's YouTube videos with a professional video downloader.