DVD region codes how to bypass? The topic is worth discussing.
Region code is used to stop the playing of one region's discs in another region. Your DVDs purchased from Japan can't be played directly in the United States. Because the region code for Japan is 2, whereas the US is 1. Then, what's the DVD region code, and how to remove region code from DVD? Read on to get more helpful info.
Best App to Bypass DVD Region Codes
Unlock DVD region codes and digitalize DVD
Remove region code, CSS, Disney X-project DRM, Sony ARccOS, or any copy protection from DVD
Rip workout/exercise, TV series, PAL/NTSC DVDs (even with 99 titles)
Export DVD to 300+ digital formats, including presets optimized for devices
Trim a long DVD into several segments, crop DVD frame size, and merge separate titles
Add watermarks and external .srt subtitles to your DVD movies
Deinterlace DVD videos.
Download 1080p/4k videos from 1000+ sites, like YouTube, Dailymotion
Convert and download unlimited video & audio files in bulk
Preserve original video quality
Available on macOS 10.12 Sierra to 13.0 Ventura; Windows 10/11

Free Download

Free Download
Facts about DVD Region Codes
DVD region code, proposed by the eight major U.S. film companies, is a part of the DRM (Digital Rights Management) technique. It divides the world into 6 regions, and restricts that DVD discs circulating in each region must have a region code.
Check the most comprehensive DVD region codes and geographic scope here: https://en.wikipedia.org/wiki/DVD_region_code.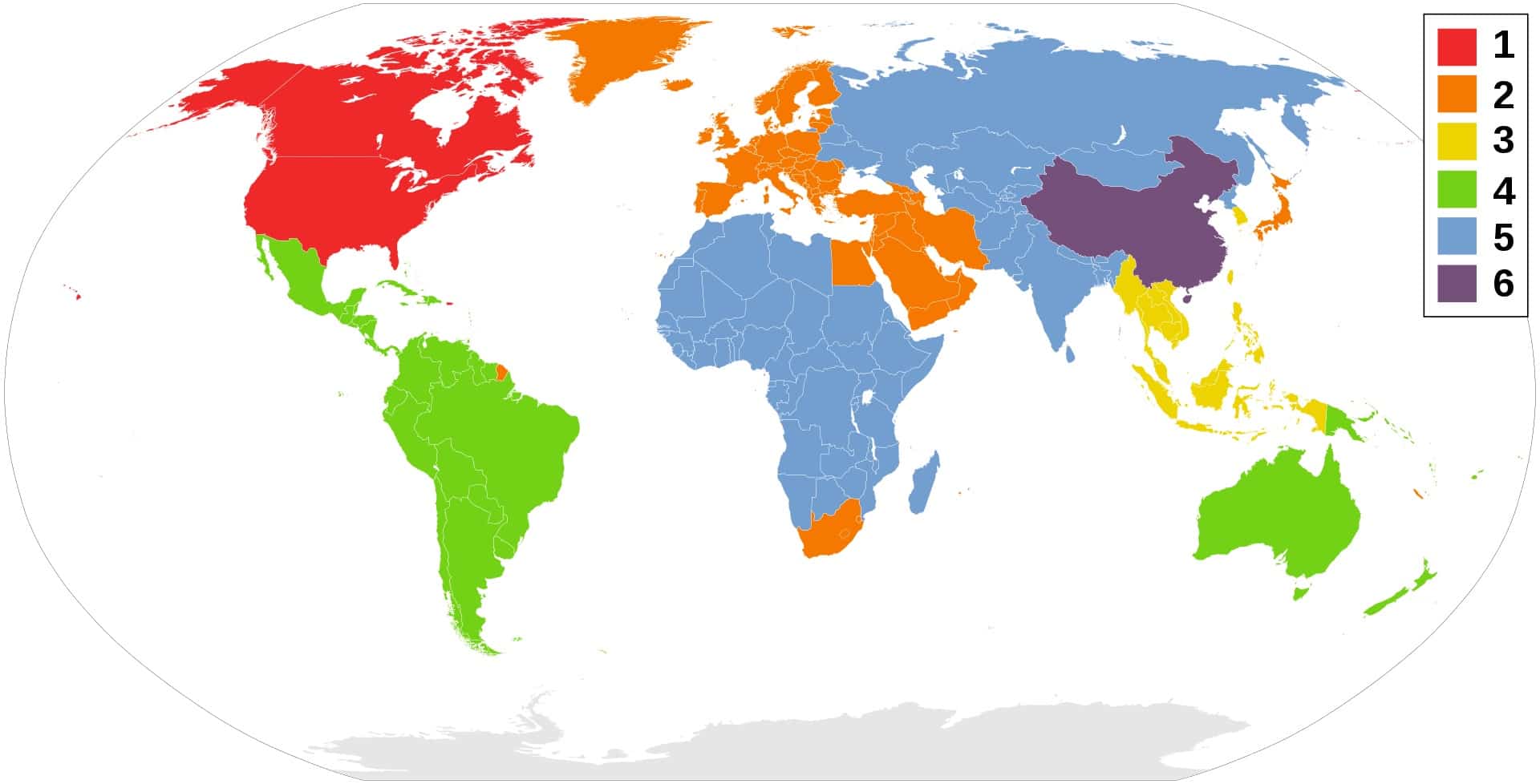 Besides region 1-6, Wikipedia also introduces the region 0, 7, 8, and ALL. Region 0 and ALL are region-free and compatible with any DVD player. To avoid users resetting DVDs to region-free, movie studios implemented a system called "Regional Coding Enhancement" (RCE) to refuse to play such DVD discs.
Why do DVDs have region codes?
DVD region codes aim at protecting the interests of distributors and agents, enabling them to control the international distribution of a DVD release.
Each movie has different release times in different parts of the world. Generally speaking, American blockbusters will be first released locally before being released in overseas markets. If American DVD discs flow into overseas, leading to the prevalence of piracy, it will greatly reduce the box office revenue of film companies.
How to find the region code on a DVD?
The region code is designated on the back of the individual DVD, which is displayed on a globe with the region number printed on it.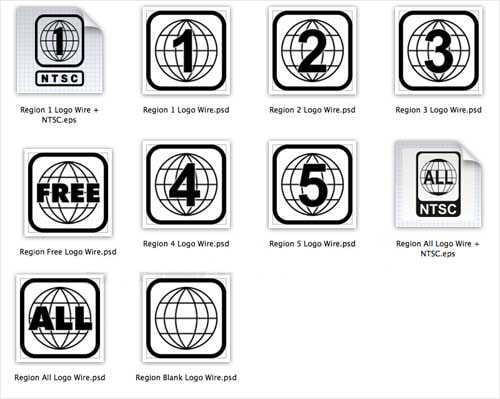 PAL and NTSC DVD player
Like region codes, the standard broadcast format used between countries and regions is not the same. For example, The United States is NTSC and Europe is PAL.
Most NTSC players can't view PAL DVDs, but PAL players generally merely ask for a region-free DVD player to play NTSC DVDs. Therefore, in NTSC countries like the USA, it is best to use a region-free, multi-standard player and multi-standard TV to open PAL DVDs.
How To Bypass DVD Region Codes on Mac, Windows, and DVD Player?
Way #1. Change DVD (Drive) Region
The region code of the DVD drive can be changed 5 times. You can easily convert region 2 DVD to region 1, region 6 DVD to region 3, etc. This part will solve DVD region codes, how to bypass and unlock them by modifying the DVD playback region.
On Mac:
Place the DVD disc into the optical drive, a dialog box will pop up immediately.
Select the region code you wish to set, e.g. Canada - Region 1, Europe - region 2, Southeast Asia - region 3, Russia - region 5.
Click the "Set Drive Region" button.
Click the lock icon to make changes.
On Windows:
Insert a DVD into your drive.
Hold down the Windows key, and press R.
Type "devmgmt.msc" into the Run box and press Enter to open the "Device Manager" window.
Expand the heading for DVD/CD-ROM drives.
Right-click your DVD drive and click "Properties" to call up the dialog box.
Click on the "DVD Region" tab.
Select your current geographic area and hit "OK".
Note: Once the 5 chances run out, your DVD will be permanently set to the code you set last time.
Way #2. Rip DVD Movies to Digital Videos (Recommended)
Cisdem Video Converter should be the best app to bypass DVD region codes. You don't need to care about the region code at all. The software can straightly export media files from DVD discs for playback on media players, streaming, mobile phone, and TV.
In addition to removing DVD region code, CSS, Sony ARccOS, etc., Cisdem Video Converter gives you even more benefits. It lets you batch or individually convert media files to MP4, MKV, MP3, iMovie, iTunes, iPad, etc. Moreover, it's able to download/edit videos and audio tracks.
Steps to bypass DVD region codes and rip DVD on Mac or Windows:
Step 1. Download and install the Cisdem DVD ripper, and launch it.
Step 2. Load DVD movies
Put the DVD disc that you want to digitize into the DVD drive. Ignore the message that prompts you to change the region code. Go to Finder and locate to your DVD disc.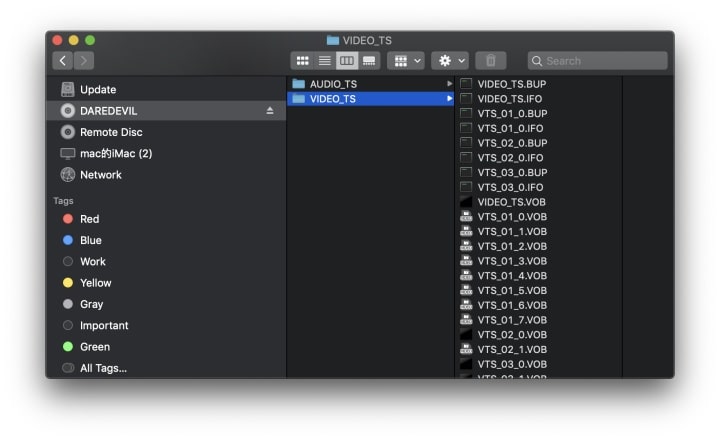 Drag-n-drop DVD VIDEO_TS folder to the "convert" interface of Cisdem Video Converter.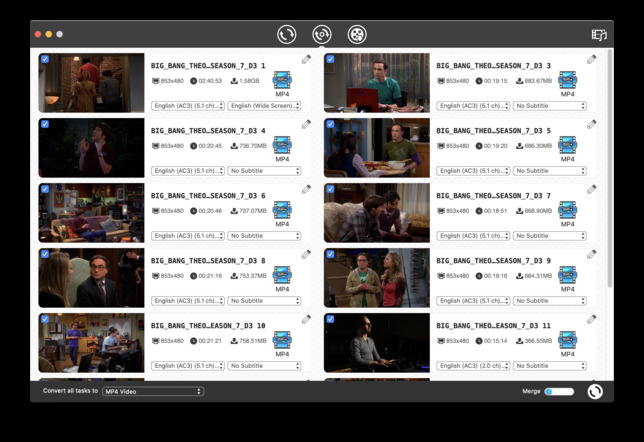 After loading DVD, all video titles will be shown in the list. You can see all the titles and their durations.
Step 3. Choose the output format
Click on the format button to open the output file panel. Select any general video like MP4, MKV, AVI, etc., audio, and target device among the categories.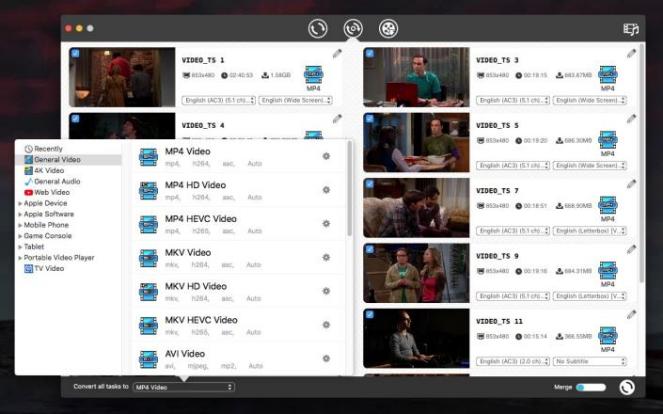 By default, the software will keep the original parameters (resolution, frame rate, and aspect ratio, etc.). To adjust them, click the

icon next to the format you choose.
Note:
1. If you don't familiar with video codecs please do not adjust the frame rate and aspect ratio.
2. If you want a smaller output size you can lower the resolution. Normally DVD videos are 720×480 (NTSC) and 720×540 (PAL). Adjusting the resolution to 640×480 will have little impact on the output quality.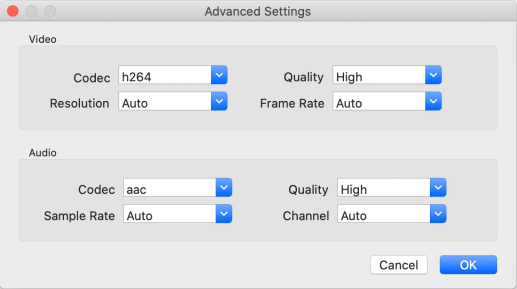 Step 4. Bypass DVD region codes and convert DVD
Hit the

button to rip DVD without region code restriction on Mac or Windows. The conversion will start in no time.
Way #3. Unlock DVD Region Codes on DVD Players
Besides DVD, you can also address the "DVD region codes bypass" issue from the DVD player. There are two workarounds.
Free Hack DVD Players to Make it Region-free
VideoHelp forum offers a long list of DVD player region free unlock codes based on user reports. You can find many kinds models of DVD players, such as LG BP250, Sony BD-BX510, Panasonic CQ-VAD7300U, Samsung BD-J4500R, Philips DVP3340V, Toshiba SD3950, Philips HTD3514, Philips DVP3620, and so on. Each of them posts the unlock region code hack.
Go to https://www.videohelp.com/dvdhacks, search your DVD player model, and follow the steps. If there is no region code comment for your model, try the hacks of the same brand. For example, to make Philips HTS3251B DVD player region free, you should:
Don't put DVD disc in machine.
Press 'Home' on remote.
Press 8689310. Note: the last number is for desired region.
Finally, press 13893108520. DVD Region 0 will then be displayed.
Use a Multi-region DVD Player
The old DVD players are unable to bypass DVD region codes due to the backward technical level. But now many new models supports region free DVD playback from regions 0, 1, 2, 3, 4, 5, 6, 7, 8, and comes with built-in PAL / NTSC conversion. You can purchase those region-free DVD players from official websites, Amazon, Walmart, Fortress, CodeFreeDVD, and more.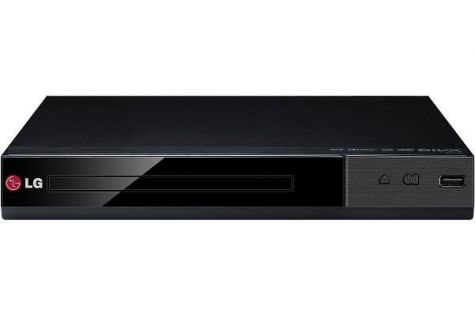 Apart from external DVD player, the media player software below can also remove region code from DVD and play it.
VLC
GOM Player
5K Player
PotPlayer
Kodi
Conclusion
Above are solutions on DVD region codes - how to bypass them. When encountering this problem, you should first consider converting the region code until the 5 opportunities are used up. Then, choose whether to buy a DVD ripper or a multi-region DVD player. If you'd like to play your DVD movies anywhere, anytime on portable devices without restriction, I recommend you convert and digitalize your DVD content to common media files.