A SD card is a flash memory card widely used by digital cameras and mobile phones to store and transfer important files. Though it brings us convenience, it also has risk in losing data under many situations.
To solve SD card data loss issues fast and easily, here we select 7 pieces of best SD card recovery software (including free ones) to help you recover files from SD card, or mini SD card, micro SD card, SDHC, SDXC, etc.

Best Data Recovery for Mac and Windows
The Best SD Card Recovery Tool 2023
Recover files from SD Card, USB, external hard drive, internal disk, etc.
Applicable to different data loss situations
Restore 200+ file types: docs, images, videos, audios, archives, etc.
Repair corrupted videos
Recognize and repair damaged photo and document files after scanning
Preview photos before recovery
Filter files with keyword, file size, date created, date modified
Recover files to local drive or to cloud
High recovery rate

Free Download

Free Download
We Always Lost SD Card Data Like This…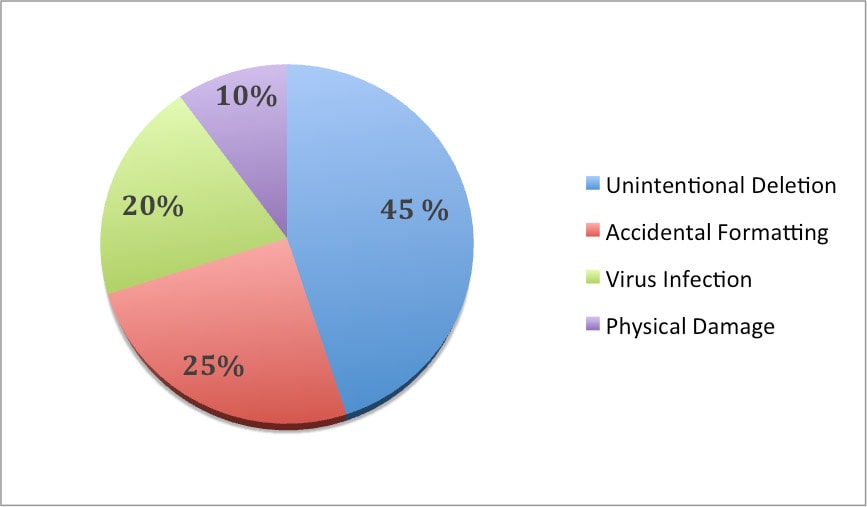 We may use SD Card for the same purpose, but the reasons to lose SD card data always vary. Anyone running into the problem of "lost SD card data" intends to seek solutions online, and according to the messages or posts we collected from related platforms, the reasons causing lost SD card data are basically categorized into 4 types:
Unintential Deletion: Nearly half of our users lost SD card data by accidentally deleting a document, even a file folder. This often happens when we rush through the filing work, or we thought we have a backup, but in fact we didn't.
Accidental Formatting: It often happens when we choose the wrong drive to format, or we are required to initialize the drive when our computer cannot recognize the drive properly.
Virus Infection: This can be easily suffered especially when you need to use some free programs or built-ins on Windows PC.
Physical Damage: Direct damages to SD Card can also get your data lost, such as immersion in water, exposure to dust, dropping from the high, electrical surges, etc.
And as for my own part, I once accidentally deleted my graduation photos saved on my SD Card, though I managed to get some group photos back from my classmates, I still lost a lot of great memories. But today, if I encounter the same problem, this won't bother me at all.
Now, You are Ready to Recover Your SD Card Data
Yes, of course, we are all recommended to try different tricks and tips to rescue the lost data on SD card, but still, we are much likely to get nothing back. Why? Because a trick only works under a fixed situation. To recover SD Card data, the easiest and best solution is using the best SD card recovery software.
First, Get the Best SD Card Recovery Software (Free Trial, Mac, Windows)
Cisdem Data Recovery for Mac or Windows is picked and proved to be the best SD card recovery software by a great part of mac or Windows users. It is designed to recover deleted, formatted or corrupted data from SD card and other storage devices (hard drive, USB drive, SSD, MP3 player, iPod, etc.)
Key Features
Recover virtually all data: photos, videos, music, documents, email, archive, etc.
Repair currupted photos/videos/documents
Work on different storage device: internal & external drive, memory card, music & video player, etc.
Built-in file filter: specify a file type for targeted scanning
Preview files before recovery
Recover files in original quality
Batch recover
Estimated scanning time will be displayed
User-friendly interface
Where It Excels
Quicker---Cisdem Data Recovery applies the most advanced technology to accelerate the scanning and recovery process, it takes much shorter time even when dealing with several TBs data.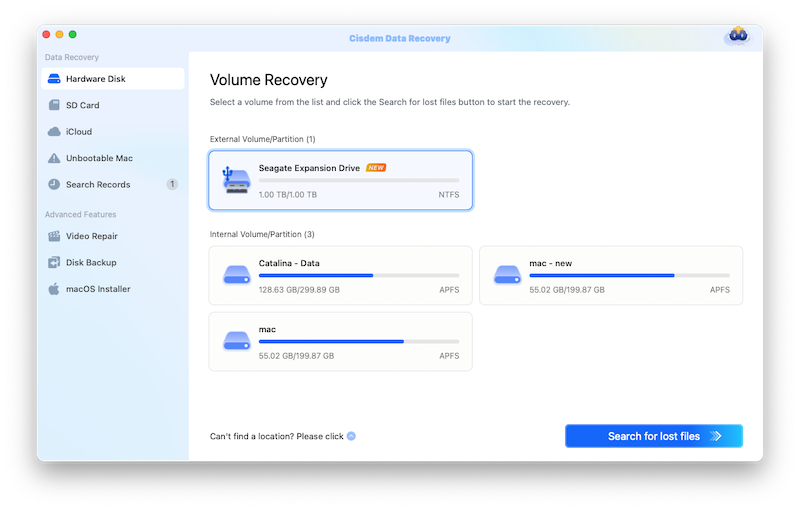 Easier---Unlike other SD data recovery software with a bloated interface, the Cisdem's is quite neat and intuitive. There are no any needless icons or menus clustered on the interface, what you see are what you get, no learning curving is required.
Various SD Card Support---Not limited to SD Card, Cisdem Data Recovery supports to work on nearly all types of SD Card that used for different devices.
SD Card: SD, SDHC, SDXC
miniSD Card: miniSD, miniSDHC
microSD Card: micro SD, microSDHC, microSDXC
Where It Fall Shorts
For those Mac users stick to MacOS earlier than 10.9, this best data recovery software won't work any more, users have to update to MacOS 10.9 and later.
Recover Your SD Card Data Now!
Step 1. Choose the SD card.
After you have downloaded and installed Cisdem Data Recovery, run it on your Mac or Windows, go to Disk Data Recovery and select the SD card that you've lost the data.
Step 2. Click "Search for lost files" to start the scanning. Go to Type and check files in different folders, or you can use the filter to find files quickly.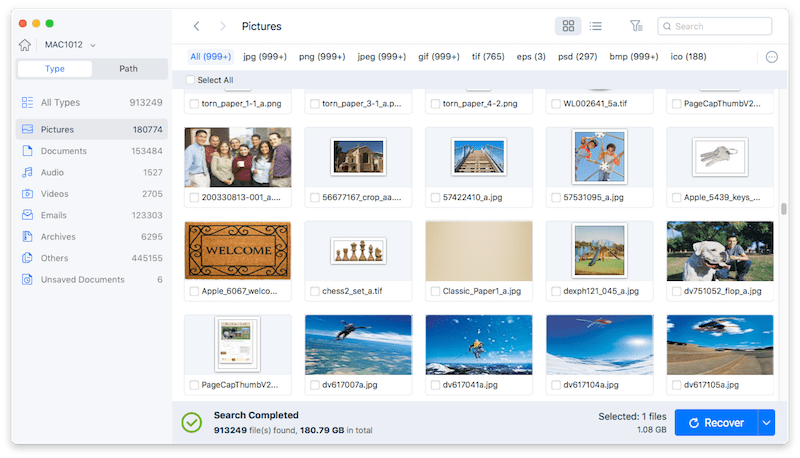 Step 3. Recover lost SD Card data.
Once the scanning finishes, all the found files will be listed in the left column. Click the found files and preview them to make sure if you want them back or not. Once ready, click "Recover" to get your lost SD card data back.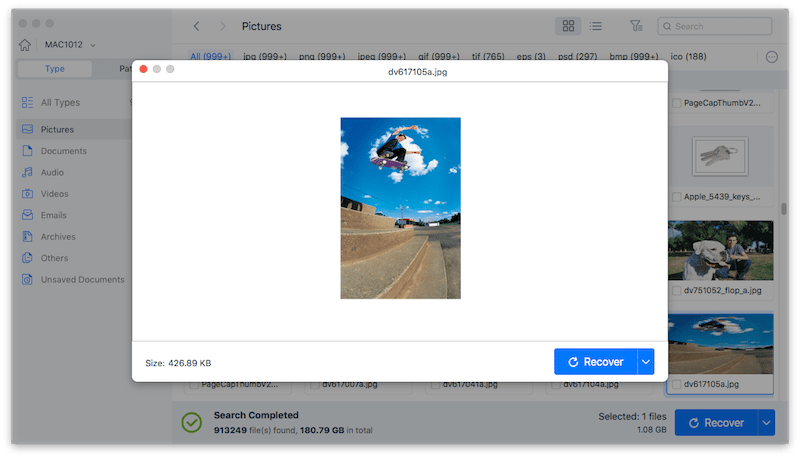 Other 6 SD Card Recovery Software for Everyone (Free and Paid)
There are two things that you should keep in mind before you try the recommended SD card recovery software. First, don't add any new files to the SD card where you lost files. Second, don't install the SD card data recovery to the device where you want to recover files. Now, get the suitable SD card recovery software to recover files from SD cards.
Recuva (Free and $19.95, Windows, Top pick for SD card deleted file recovery)
Recuva is a piece of free SD card recovery software for Windows, developed by Piriform. It is able to recover files that have been "permanently" deleted from SD card, USB drive, hard drive, MP4 player, digital camera, etc. Recuva has an Advanced Data Recovery mode that scans your SD card to find any files you have deleted. And it also offers military-standard deletion techniques to make sure your files securely erased.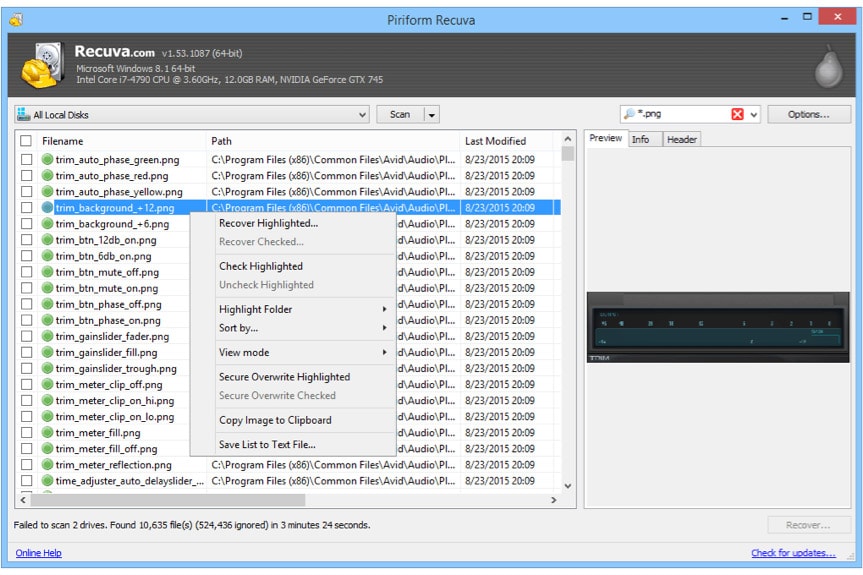 PROS
It is free for you to recover deleted files.
It is very easy to use.
CONS
When installing, it adds other extensions or apps that you may not need.
Scans can be slow, especially Advanced Data Recovery.
Disk Drill (Mac, Windows, Free and $89, Good Choice for Android Data Recovery)
Disk Drill is not only about SD card data recovery, it also can recover files from other storage devices like internal hard drive, external hard drive, memory card, USB drive, etc. It's also packed with useful disk tools like Mac cleanup, data backup, disk health monitor. More importantly, it can recover your lost Android data and iOS device data.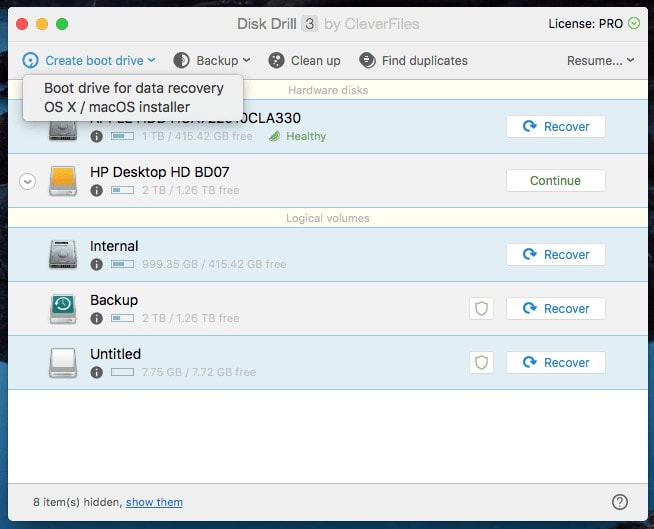 PROS
Offer clear introductions when you use new features.

Interface user-friendly and easy to use.
CONS
Creating a recovery drive is more complicated.

It is time-consuming to scan for lost files.

This SD card recovery software is not really free and no lifetime upgrade.
Wise Data Recovery (Free SD card recovery software for Windows)
Wise Data Recovery is one of the best free SD card recovery software to get back deleted photos, documents, videos, emails etc., from any rewriteable media you have including SD card, memory cards, external hard drives, USB sticks and more! It not only scans for lost or deleted files but also analyzes the possibility of recovering them. By the way, multiple languages are also supported.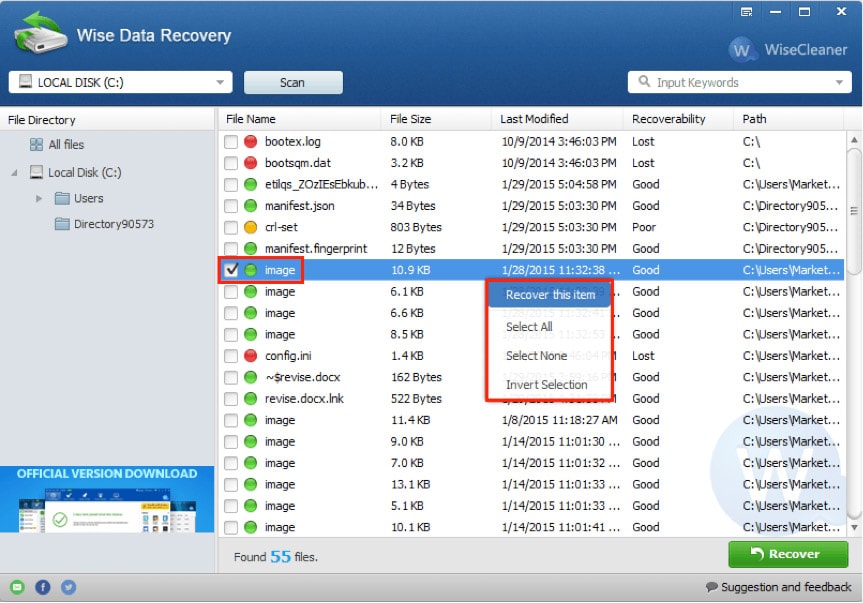 PROS
It shows you recoverability of the files before recovering.
It is totally free for you to recover deleted and lost files.
CONS
Scans files slowly and may take you much time.
Mac Data Recovery Guru (Free Trial and $99, Mac, Good option for photos and documents recovery)
Mac Data Recovery Guru is another SD card recovery application designed for macOS users to recover deleted files from SD cards and other optical medias like hard disk drives, USB flash drives. Three file recovery modes including deleted file recovery, embedded file recovery and deleted and regular file recovery for you to choose. It also offers built-in preview tool for you to get details of files and three steps to perform SD card recovery on your computer.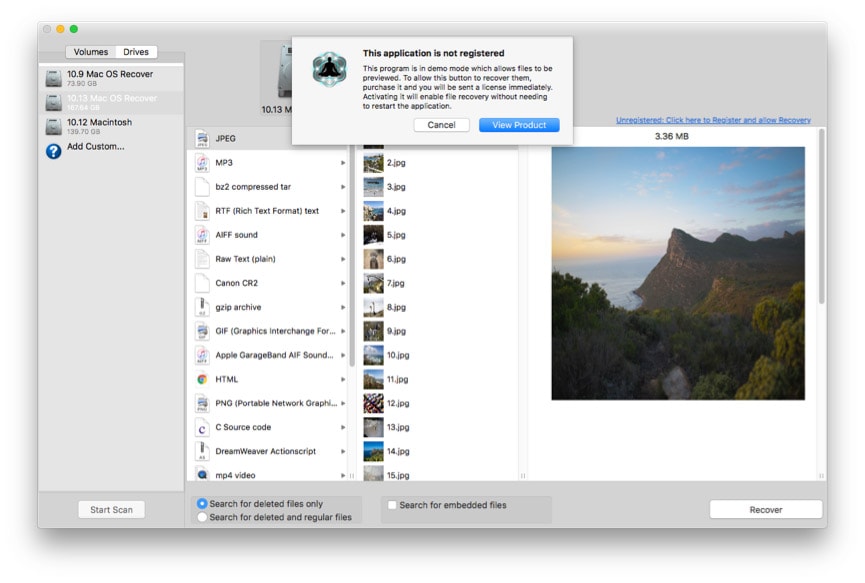 PROS
A good option for recovering photos and documents.
CONS
It doesn't allow you to select all files in one click and you need to recover files one by one.
Free version doesn't allow you to recover files and sometimes quits unexpectedly.
It only recovers an average of 32 percent of video and music files.
Card Recovery (Mac and Windows, Free and $39.95, Excel at JPG image recovery for memory card)
CardRecovery is SD card recovery software specifically designed software for recovering deleted, formatted or lost images, audios and videos. And it supports data recovery from almost all memory card types including SD card, Mini SD, Micro SD, SDHC, CF Card, xD Picture Card, Memory Stick, Flash Drive and more. It supports many kinds of file types and is outstanding in recovering almost 100% JPG images.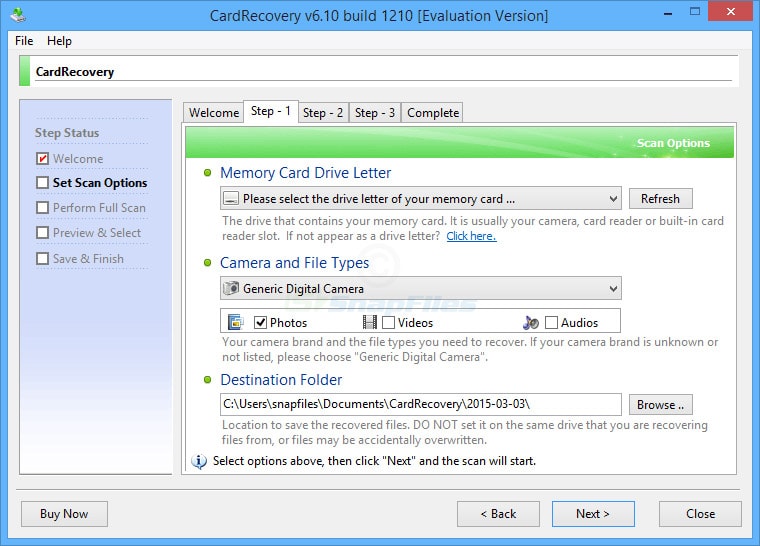 PROS
Excellent in recovering JPG images.

Support all kinds of memory card.
CONS
Can't recover raw files and vector images.

The recovery speed is slow.
Do Your Data Recovery (Windows and Mac, Free Trial and $69)
Do Your Data Recovery for Windows or Mac is simple SD card recovery software, which recovers deleted, formatted or inaccessible files from SD cards, computers and storage devices. It supports to recover all types of lost files, such as photos, videos, emails, documents, archives, music etc. It also has Advanced Recovery for you to select when Quick Recovery can't find the files you want.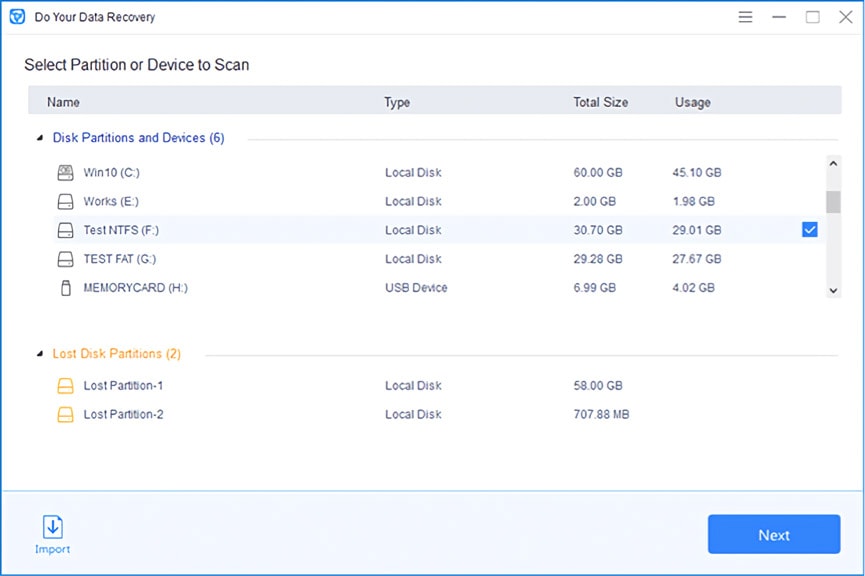 PROS
Offers seven files types for users to choose before scanning.
It is an excellent SD card data recovery for recovering media files.
CONS
It can't recover all lost video and audio files.
Sometimes it can't recognize and display computer hard drives.
Free trial version doesn't allow you to recover files.
Frequently Asked Questions about SD Card
Q: My SD card is write-protected, how can I unprotect it?
A: SD card has a lock switch on the one side of it. If the switch is in up position, then the write protection is off. So make sure the lock switch is slid up. Otherwise, you need to slide the switch to the unlock position. If this way still can't help you fix the issue, follow this article to get more solutions: How to Remove Write Protection on SD Card.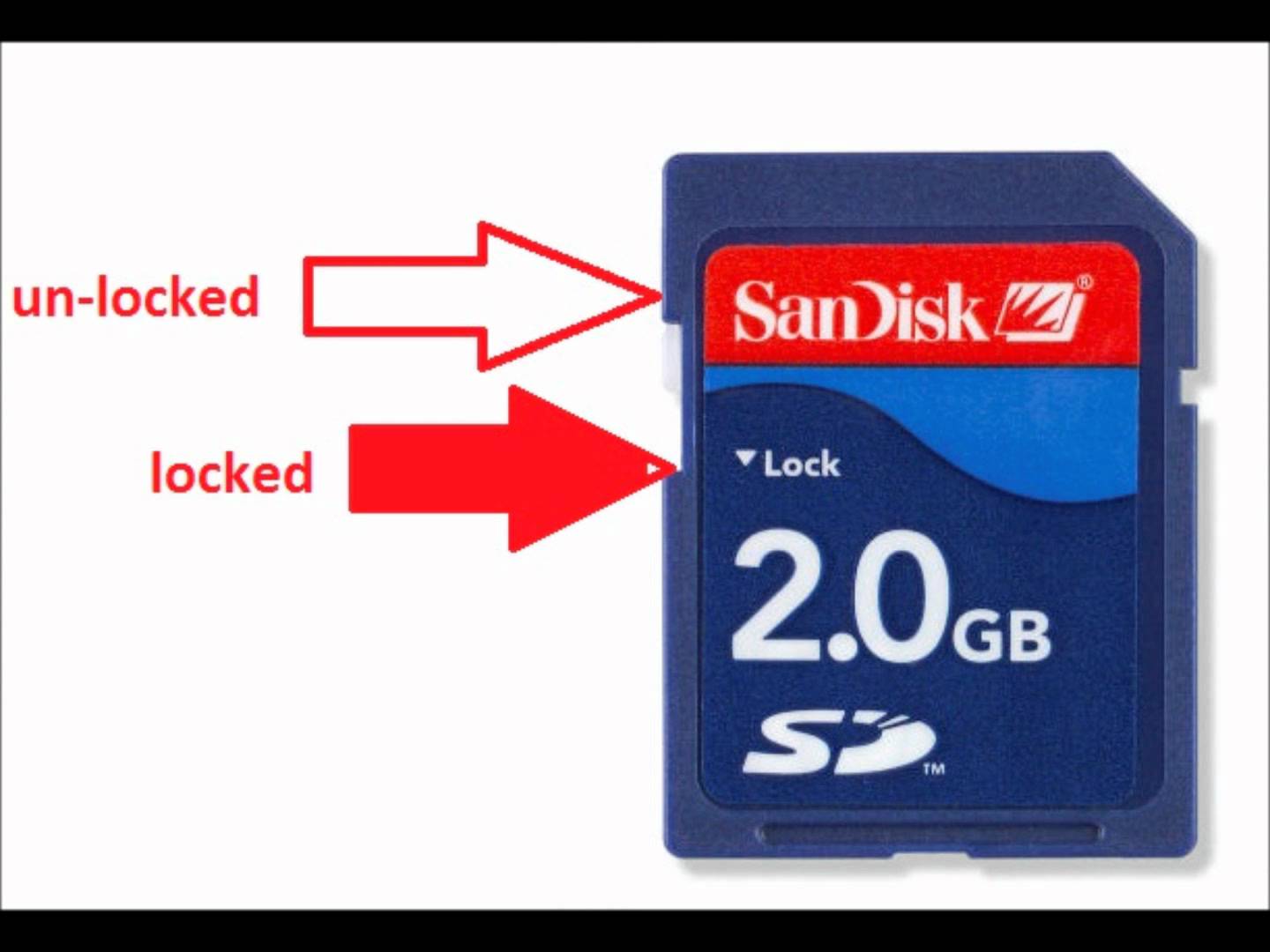 Q: Can I recover raw photos from the corrupted SD card?
A: Yes. If you are a Mac user, you can use Cisdem Data Recovery to recover raw photos from your corrupted SD card. Just open this SD card recovery software and let it scan your SD card, then your photos will be recovered. For Windows user, I will recommend you Recuva.
Q: My SD card is not readable. How to fix?
A: You can follow below tips to fix SD card is unreadable.
Try another SD card reader to connect it to your computer. Maybe your SD card reader is outdated, update it first or use another one.
Check the USB adapter and try another one. Disconnect and reconnect USB cable.
Restart your computer and reconnect your SD card.
Test your SD card on another computer. If your SD card doesn't work in the other PC either, then the SD card is probably faulty, and you'll need to replace it.
Q: How can I transfer data from my SD card to my computer?
A: Just connect your SD to your computer via card reader. Once the SD card is recognized, you can drag and drop data from it to any other drive. If you want to keep the files on the card, just copy the files and paste them on another location.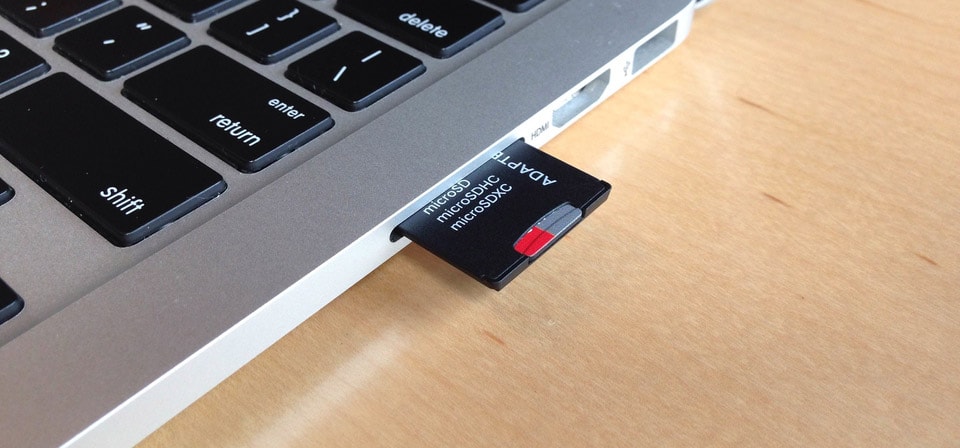 Q: What are the differences between SD card and memory card?
A: An SD card is a specific type of memory card. Memory card can be used to describe any kind of memory cards such as:
SD - SecureDigital
MMC - MultiMediaCard
xD – xD-Picture Card
CF - Compact Flash
MS - Memory Stick
Q: I need to format a SD card, which method should I use?
A: It depends on the tool you use to format. For PC users, the easiest way to format SD card is by right clicking on the SD card and select "Format" from context menu. And then choose formatting options to format. Windows user also can format SD card by using Disk Management or Diskpart Command Line, but these two methods are much more complex.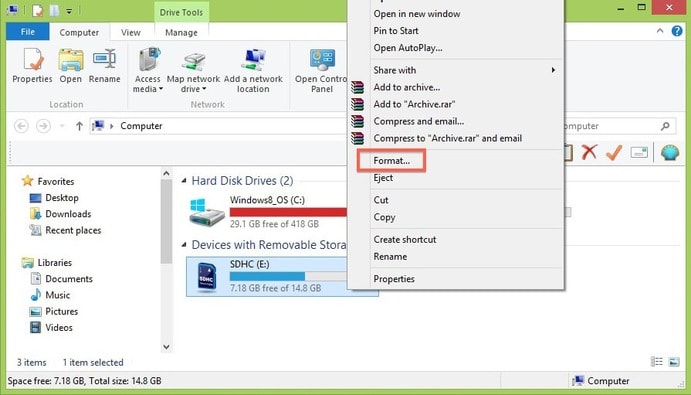 For Mac users, just open Disk Utility and find the SD card on the left side of the window. Then click the "Erase" tab and click on the Format dropdown menu. Click "Erase" and confirm it.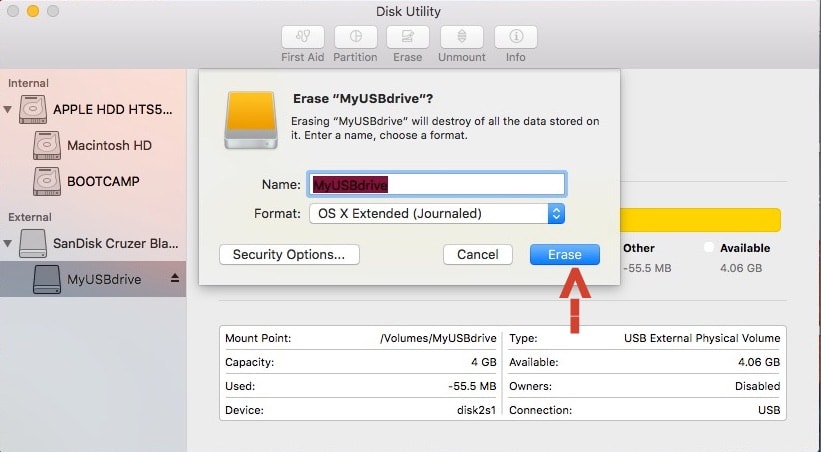 And you can also format SD card on Android phone or digital camera. To read more: How to Format SD Card on Mac, Windows, Android and Camera
Sometimes, you may receive an error implying that your SD card won't format. Follow the guide [Solved] How to Fix SD Card Won't Format Issue to fix it.
Q: What are the differences among SD, SDXC and SDHC?
A: The main differences among them are their name and storage capacity. SD stands for "Secure Digital", SDHC stands for "Secure Digital High Capacity", SDXC stands for "Secure Digital eXtended Capacity". SD offers up to 2GB and SDHC cards offers between 4GB to 32GB, while SDXC offers more than 32GB up to 2TB.
There is no difference in the quality, security or speed. The speed only depends on the "CLASS" of the card mentioned on it. All SD, SDHC and SDXC are available in various CLASS ranging from 2 to 10.

Easy Tips to Protect Your SD Card
Now, you know how to perform SD card recovery on computers by using above recommended SD card recovery software. It is also very important to know how to protect your SD card from data loss again. Here are some tips for protecting SD card and preventing it from losing data.
Dos
Use a high-quality SD card and card reader.
Turn down the power before you take out the SD card from digital camera or mobile phone.
Manage SD card with the help of reliable software.
Use antivirus software to scan the SD card regularly.
Put it in safe places and protect SD card from exterior damage such as fire, water and so on.
Format the card with proper software (rather than OS tools).
Backup your data timely on different devices.
Stop shooting before the card is full.
Don'ts
Forcefully unplug memory card from your computer.
Buy the wrong memory card type.
Keep using SD card when you see errors.
Expose the card to extreme temperatures.