My 32GB SD card is write protected. When I try to delete a file on it or copy a file to it, it always asks me to disable write protection or use another disk. How can I remove write protection on SD card?
No matter how many times I try to format my SONY 64GB SD Card, it keeps asking me to remove write protection. My computer accepts it but I still can't format it. What should I do to format a write protected SD card?
Have you ever run into silimar situations and need to remove the write protection from a SD Card?
A write-protected SD card is nothing but a locked SD card that prevents the files inside it to get changed or transferred to other device. When trying to format an SD card or make any changes on it, you may sometimes receive an error that informs you that the card is "write-protected". You can follow below guide to remove write protection from SD card first to fix the issues.
Files Lost on SD Card? Get Them Back!
Recover files lost on SD, USB, various internal/external drive
Recover images, videos, audios, documents, 200+ types
Find data back lost due to formatting, deleting, upgrading, etc.
Preview files before recovery
5 recovery modes offered
High recovery rate
For Mac users

Free Download
How to Remove Write Protection from SD Card
#1 Unlock SD Card
Nowadays, physical locks are being provided on the SD card to secure its data from modifying or deleting. If your SD card is locked, then the SD card is write-protected and you won't be able to write or format it. To unlock SD card, just toggle the Lock switch to the opposite direction.
However, if you are using a micro or mini SD card, then you need an SD card adaptor to fit into your system. And these SD card adaptors work on similar principles of locking and you can also remove write protection from micro SD card or mini SD card in the same way stated above.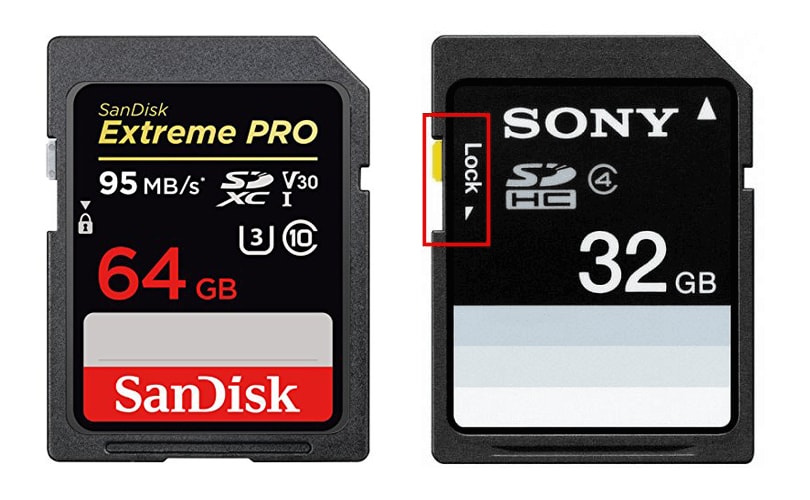 #2 System Registry Fix (for PC)
SD card write-protection can be removed through system registry. This is only for PC users. Below is the detailed guide:
Click Start and type "regedit", tap Enter to open Regedit Editor.
In the left pane, navigate here: HKEY_LOCAL_MACHINE\SYSTEM\CurrentControlSet\Control\StorageDevicePolicies.
Select "DWORD (32-bit) if use windows 32bit or DWORD (64-bit) if you use windows 64bit. Rename it into a "WriteProtect".
Double click "WriteProtect" to change the digit in the DWORD value box into "0", at last click OK to save the change. Now you can remove write protection on SD card.
#3 Check if the File is Read-only
Sometimes it may happen that file you want to make changes has read-only properties because of which you aren't able to write into it. For this, you can explicitly uncheck the read-only property.
To check and remove write protection on SD card:
For Windows users: right click the file and choose "Properties", then uncheck "Read-only" under "Attributes".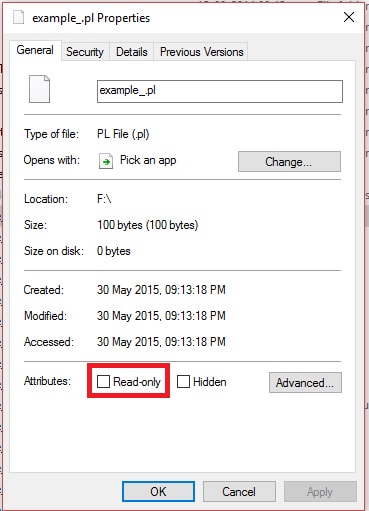 For Mac users: right-click the file on SD card to choose "Get Info", then under "Sharing & Permissions", you will find "Read only" under Privilege. Click the lock icon and enter your administrator password to unlock settings, and then click "Read only" to change it to "Read & Write".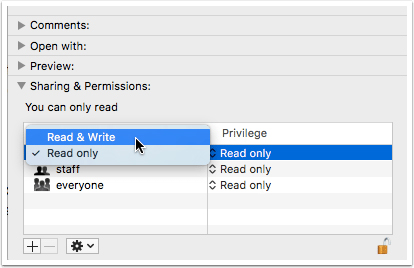 #4 Scan SD Card via Anti-virus
It might be possible that your SD card is virus infected and that's why you can't format it. Then you'd better scan it via anti-virus software. Normally, the installed anti-virus software can help you to scan virus, malware, spyware, and malicious software on your SD card. Just insert the SD card into your system and right-click on its icon to generate scanning options from the installed anti-virus.

#5 Add NTFS Driver (for Mac)
When it comes to Windows NTFS-formatted SD cards, Macs are only able to read. That means you can open files stored on those SD card, but you can't edit, copy, move, or delete files on them using your Mac. To write files or make other changes, you need an add-on NTFS-driver. Here I will recommend you Paragon Drive for macOS (10.10 and above). You can also search more on Google by yourself.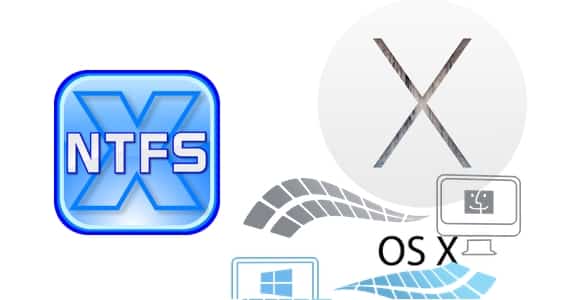 Useful Tips after Removing Write Protection on SD Card
How to Format a Write-Protected SD Card?
If your SD card is write-protected, you can follow above ways to remove write protection on it. And then you can format an SD card normally. Follow this detailed guide to format a write-protected SD card: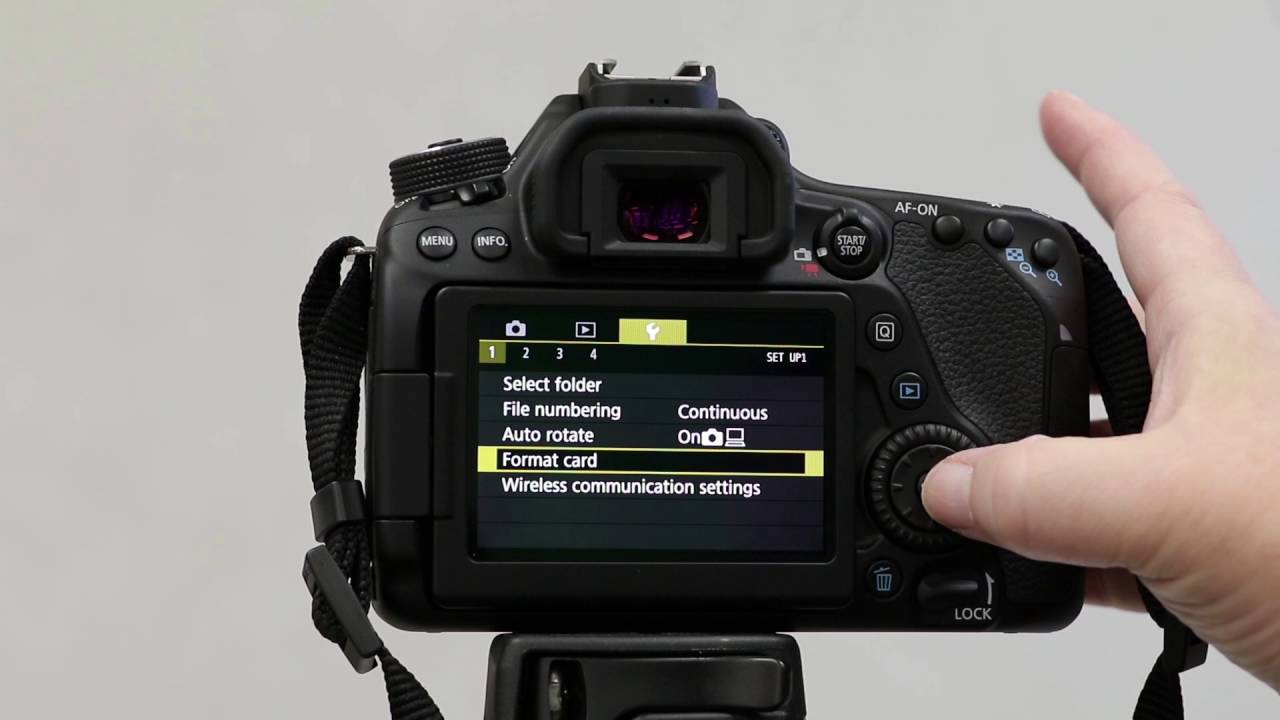 How to Format SD Card on Different Device?
Follow the guide to format SD card on Mac, Windows, Android and Camera. And you can also use these methods to format micro SD card, MiniSD, SDHC card, etc.
READ MORE >
How to Recover Data from SD Card?
If you lose any important files during the formatting process or accidentally delete files, you can always get them back by using data recovery software for Mac or Windows. Follow this article to recover data from SD card: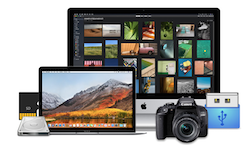 How to Recover Deleted Files from SD Card?
Due to wrong operation, your SD card may get damaged or become inaccessible. But the files are not deleted permanently and you can recover deleted files from SD card by using third-party SD card recovery software.
READ MORE >
By following above easy methods, you can remove write protection from SD card easily and thus perform all the relevant operations on your SD card.

Jose Henline


Jose specializes in reviews, how-to guides, top lists, etc. on PDF, data recovery and multi-media. On his spare time, he likes to travel or challenge some extreme sports.