This article will share with you tips for remote work during COVID-19 in a more effective and safer manner. With the outbreak of the coronavirus (COVID-19), many people are told to or choose to work or study remotely from home. How do I stay productive when working remotely? Are there any tips to secure my data when I'm working away from the office?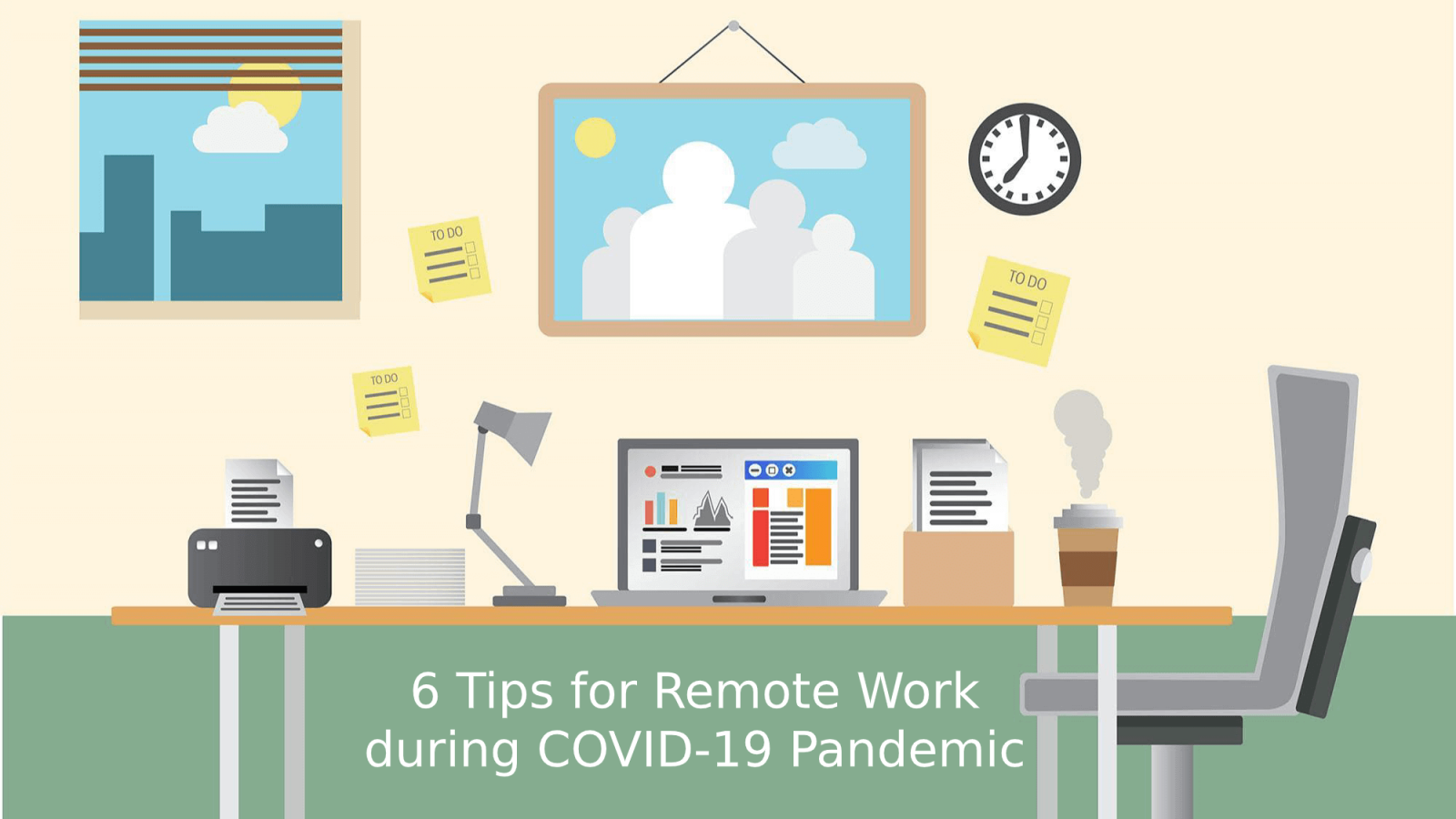 6 Tips for Remote Work during COVID-19
#1 Block access to distracting apps and websites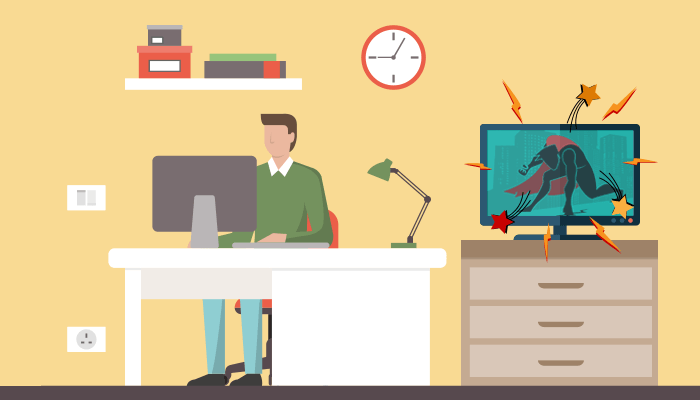 In general, to stay focused on your work, it's important to eliminate or avoid distractions. It's particularly true when it comes to remote work. Undoubtedly, work remotely results in more freedom. At the same time, it can also lead to more distractions and interruptions. Here we only talk about the digital distractions such as browsing time-wasting websites. How does one reduce such distractions in remote work during coronavirus?
If you are working remotely on your Mac or PC, you can use distraction blocker apps like Cisdem AppCrypt to block access to unwanted distracting websites and apps.
Step 1. Download and install AppCrypt. Launch it. When you open the app for the first time, it will ask you to set a password. Please do read the Warning before you submit the password. You can have someone else to set the password for you without you knowing the password.

Free Download macOS 10.12 or later

Free Download Windows 11/10/8/7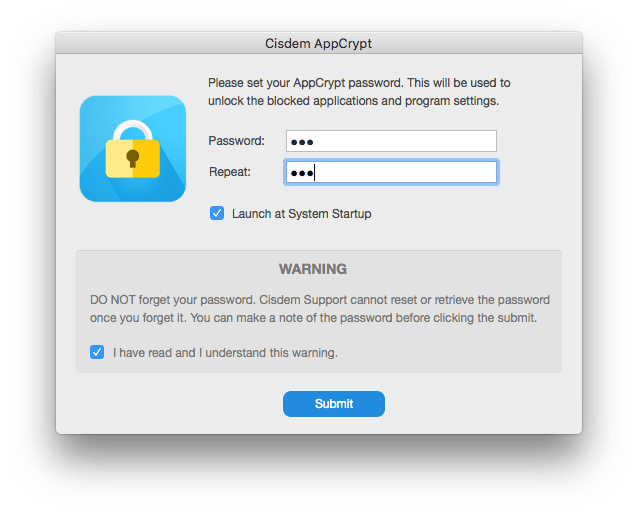 Step 2. On Mac, click its icon in the menu bar to choose Open Main Window. On PC, click its icon in the taskbar. Enter the password when prompted.
Block apps Click the App Lock tab. Use the plus icon + or drag and drop to add the apps that you want to block access to during remote work from home. To remove an app from the list, please select it and press the Delete key.
Block websites Click the Web Block tab. There, add the URL of the website you need to block. To remove a website, just select it and then press the Delete key. The blocking will apply to Safari, Google Chrome, Edge and other supported browsers.
When one tries to open apps or websites that have been blocked by AppCrypt, one will need to enter the correct password. For remote work during COVID-19, this can be an effective way to limit distractions.
The Best Distraction Blocker
Block distracting apps and any other apps
Let you block apps at certain times with Schedule feature
Provide a report of failed attempts to launch blocked apps
Block any websites on browsers like Safari and Chrome etc.
Block or allow websites by blacklisting or whitelisting
Help reduce distractions and boost productivity
Help protect your privacy
Available for Mac & Windows PC

Free Download
macOS 10.12 or later

Free Download
Windows 11/10/8/7
#2 Manage your time to stay productive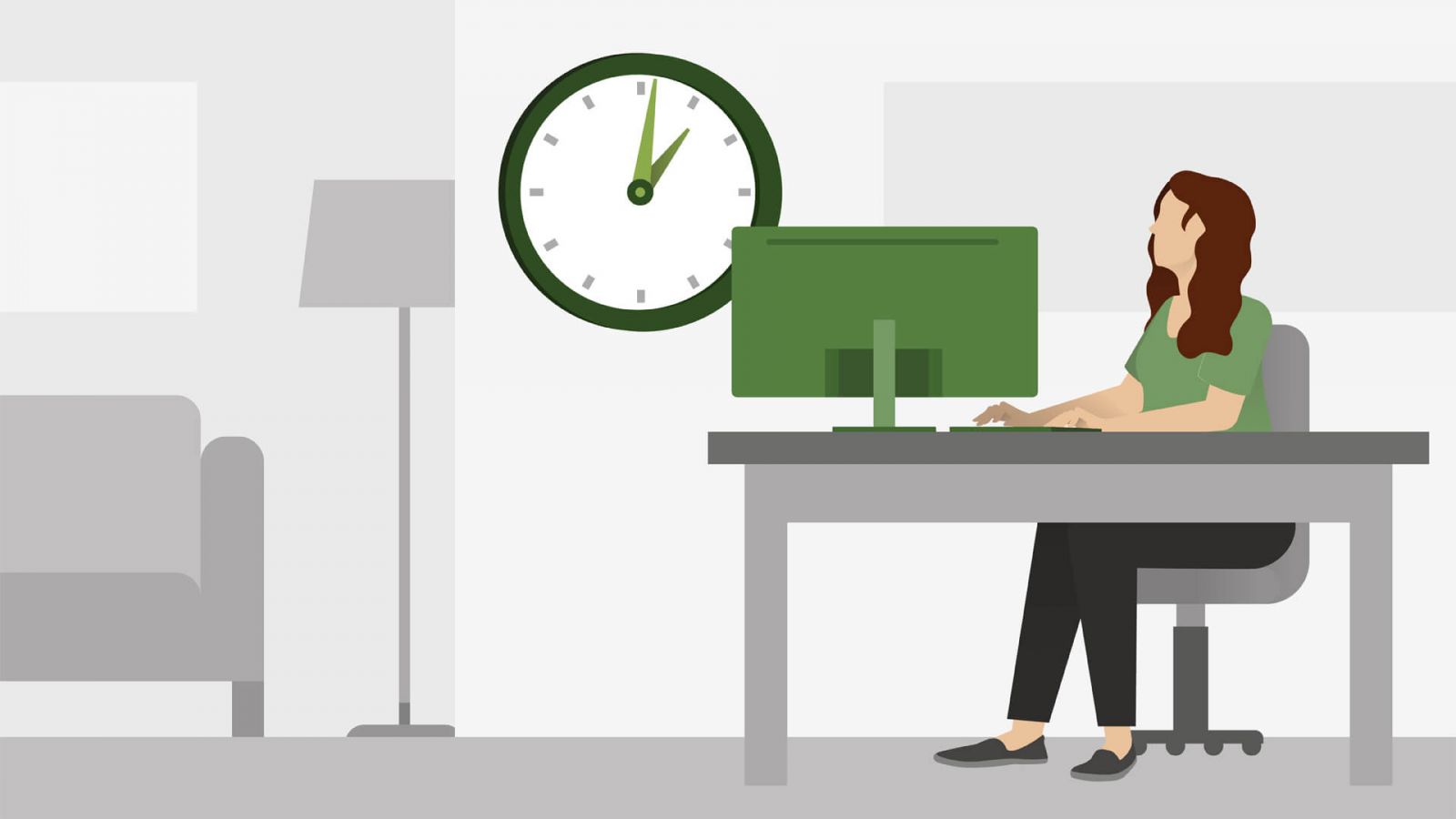 With remote work during COVID-19, there can be a very thin line between work and leisure. Remote work can be challenging especially at first. It gives you a lot of freedom and flexibility. However, it will also be easier to lose track of time. In such situations, time management software can help.
A typical time management app can keep track of time spent on various work tasks and offer statistics and analytics. This way, you can get a record of your time and figure out where and how to improve. Also, it provides features for you to organize tasks and set priorities. In addition, different time management apps may have their own advantages. For example, Timely can automatically record your time so that you don't need to manually indicate the start and end of your task. Such software can help you effectively get work done.
Below are some apps to consider.
Timely (Windows, macOS, Android, iOS)
Focus (macOS, iOS)
OfficeTime (Windows, macOS, iOS)
nTask (Web, iOS, Android)
Toggl (Windows, macOS, Linux, Android, iOS)
#3 Make remote collaboration easier and more effective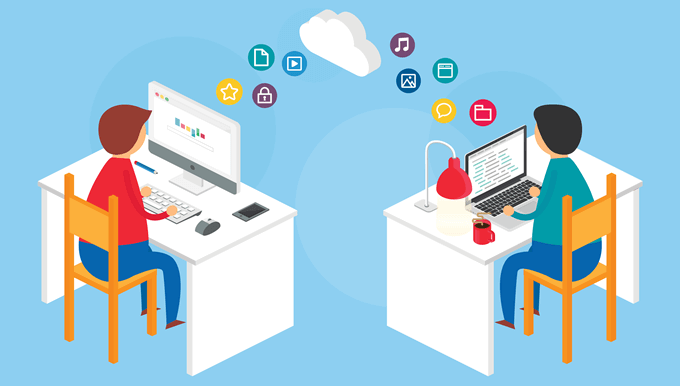 Work-from-home professionals like freelancers often work independently. If they also work on collaborative projects, they may have already developed an effective way to communicate remotely. So, remote teamwork won't be a problem for them. When it comes to remote work during COVID-19, working together remotely can be difficult at first.
In a work-from-office environment, it's easy to get everyone in the same room and have a face-to-face meeting. As coronavirus spreads, many companies embrace work-from-home. In such situations, it's important to make remote collaboration possible and effective.
Fortunately, there are online collaboration platforms and virtual conference software. If a platform allows users to easily and safely conduct virtual meetings, have team chat, send and receive instant messages, share files and share screens, then it's worth considering.
Google Meet (Web, Android, iOS)
Sococo (Windows, macOS, Android, iOS)
Zoom (Windows, macOS, Android, iOS)
GoToMeeting (Windows, macOS, Android, iOS)
Join.me (Web, Windows, macOS, Android, iOS)
#4 Protect your data when working remotely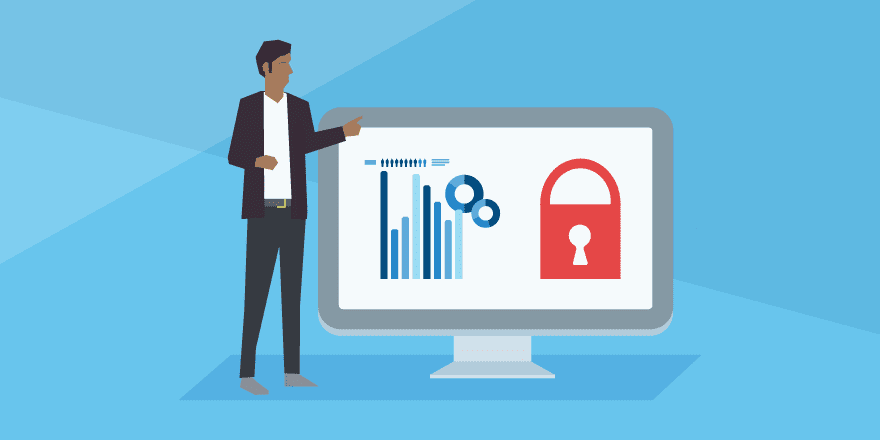 You work remotely from home during COVID-19 to protect your health. It's also important to protect your data. When you are working from home, you use your computer to handle and process work-related data. This could include sensitive data like a business plan. To protect your data, you can start with two practices.
Password protect your apps
On macOS and Windows, there aren't built-in features to put password protection on apps. The good news is that there are third-party tools available. Mac users can use AppCrypt to password protect any app on their Mac. This way, you can prevent others from accessing your work-related apps without your permission. Windows PC users can use My Lockbox, which can also be used to protect folders.
Password protect your folders
To stop others from seeing your important folders and files, you can put a password on them. Here is a complete guide to protecting folders on Mac with password.
#5 Protect your computer and update your software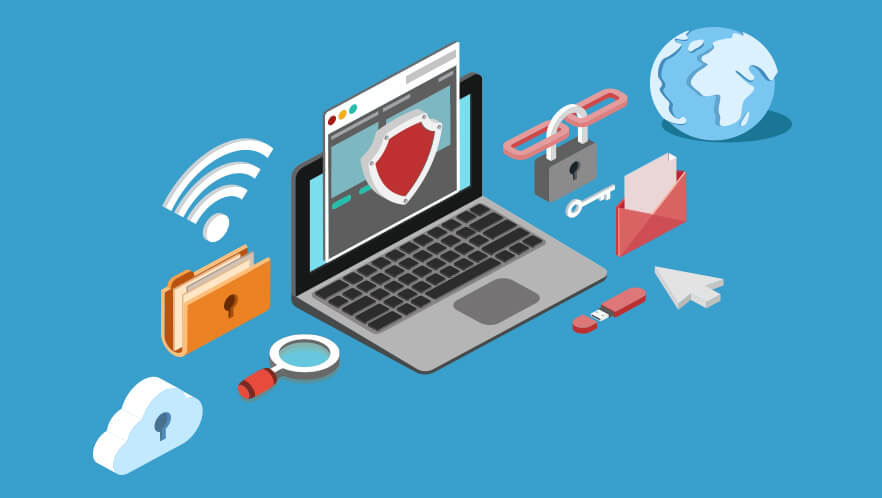 There are also other security tips for remote work during COVID-19. You can start with two basic ones.
One of the common measures to protect computers is to install reliable security and antivirus software. Such software can provide powerful security solutions to safeguard your computer. If you have already installed a trusted security app on your device, please make sure that you are using the latest version of it.
Another effective and easy-to-apply practice is to keep your operating system and software up to date. Let's take a Windows PC for example. By installing Windows security updates, you can help keep your PC safe from security threats and attacks. Also, hackers and scammers may take advantage of existing security vulnerability in your software programs and access your sensitive business information. The latest versions of programs usually patch vulnerabilities and fix flaws.
#6 Make your network more secure for work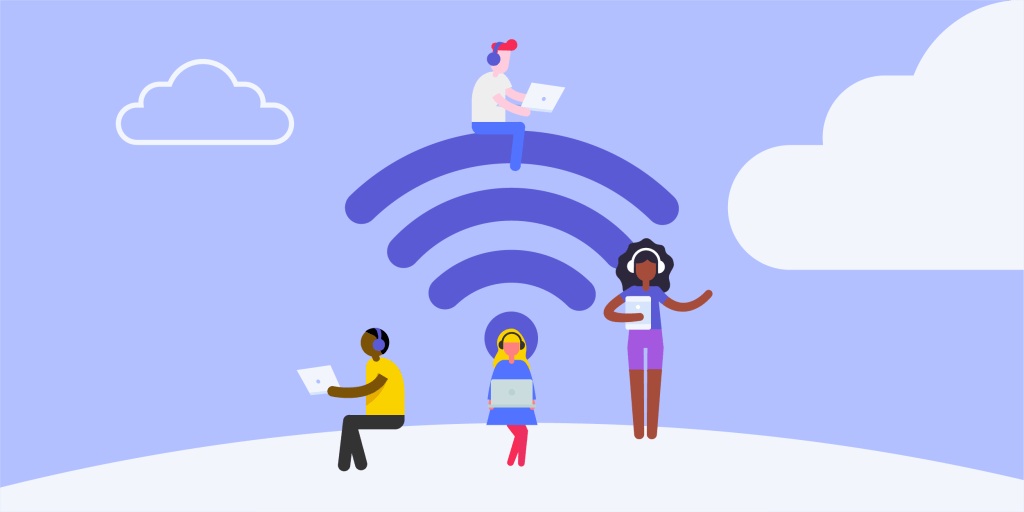 When you are working remotely amid the coronavirus pandemic, you are using your home network for work purposes. Is my network safe enough for such purposes? How can I make my home Wi-Fi network more secure?
Change default router username and password. Don't use the default password. Apply a strong, hard-to-guess password instead. Encrypt your Wi-Fi (if you haven't done it yet). When someone tries to connect to your Wi-Fi network, if a password is required, then it means the network is encrypted. If not, then please do the encryption now. When it comes to the encryption standards, WPA2 is recommended.
If you are working remotely from a public space like a cafe, don't use a public Wi-Fi. If you have no other choice, here's a trick. You can turn your smartphone into a Wi-Fi hotspot.
Other tips for working remotely during COVID-19
There are still some other tips that may be helpful.
Get yourself a comfortable office chair and a proper work desk.
Get up early like you do on weekdays and start your day in the right way.
Try to stick to your office routine.
Avoid overworking and take regular breaks, which can help you stay healthy and actually more productive.
Avoid using a shared computer or family computer for work.
Enable email encryption when you send a work email.
Conclusion
Companies turn to remote work in coronavirus pandemic. Things can be difficult at first for remote work beginners. Hopefully the tips above can be of some help. Once you have settled into the rhythm of working remotely, you may start enjoying it and getting more productive. Do you have any tips to share?