Many people like to use shortcuts to permanently delete a file or folder on computers. Sometimes, they may permanently delete important folder by accident. In fact, problem like that could happen to anyone unexpectedly. So learning how to recover deleted folders is greatly meaningful. In this guide, I will show you how to recover deleted folder on computers including Windows and Mac.
How to Recover Deleted Folder on Mac
Method 1. Recover deleted folder from Time Machine
If you have made the backup of the folder with Time Machine, you can recover deleted folder from Time Machine. If you haven't, please skip this method and make it a habit to backup Mac to Time Machine regularly.
Step 1. Click Time Machine icon in the menu bar and select "Enter Time Machine".

Step 2. A new window pops up. You can either find the specific folder or file you wish to recover using the onscreen up and down arrows to locate it.
Step 3. Preview the folder and click "Restore".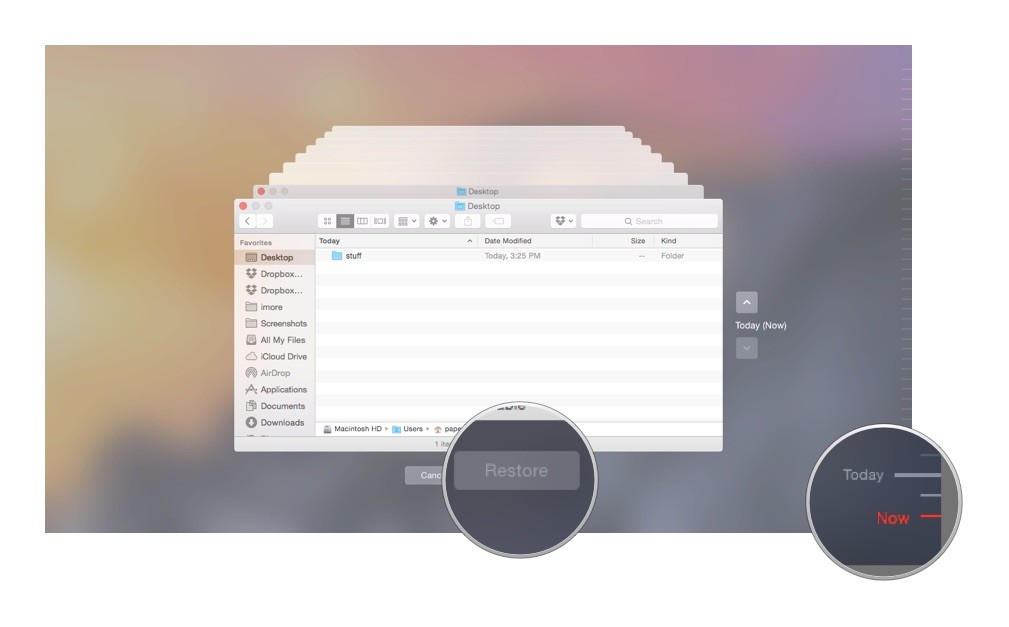 Method 2. Recover deleted folders or files via Mac data recovery
If you have no backup to restore, you don't have to be too worried. A powerful data recovery tool like Cisdem Data Recovery can help you recover deleted folder as long as you haven't add any new files to the hard drive or device to overwrite the deleted folder.
Cisdem Data Recovery for Mac can help you to recover lost files like photos, documents, emails, videos, music, and lost partitions from supported storage media including internal or external hard drive, USB flash drive, SD card, digital camera, mobile phones, etc.
This data recovery software uses advanced scanning technology and directory restructuring algorithm to get lost files and folders back under different data loss situations like virus attack, factory reset, accidental formation, drive crash, etc. It offers free trial and lifetime free upgrade. Download it for free and follow steps below to recover deleted folder on Mac.

Free Download
Step 1. Launch the Cisdem Data Recovery.
Step 2. This program will list all detected hard drives and external devices. Choose the location where your deleted folder was original stored. Then click "Scan" and it will scan the location for lost files and folders.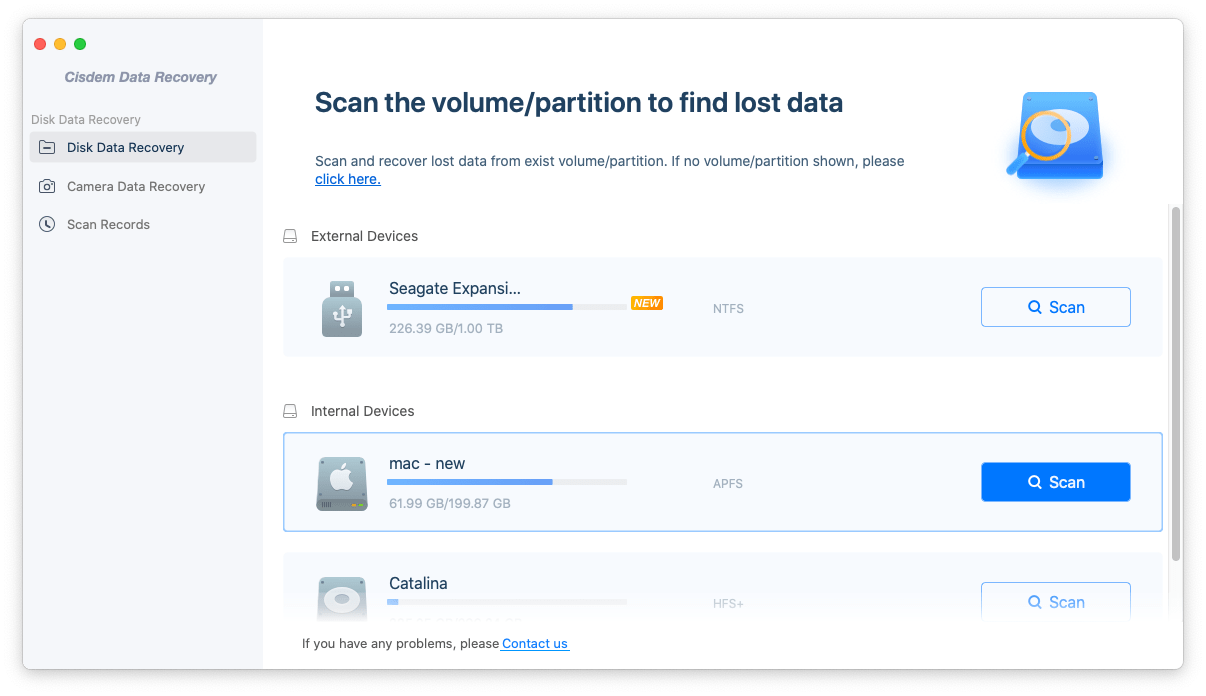 Step 3. After scanning, Cisdem Data Recovery shows all found files in the left column. Click each one to preview and select the files or folders you want to recover, hit "Recover" button to save them on another storage device.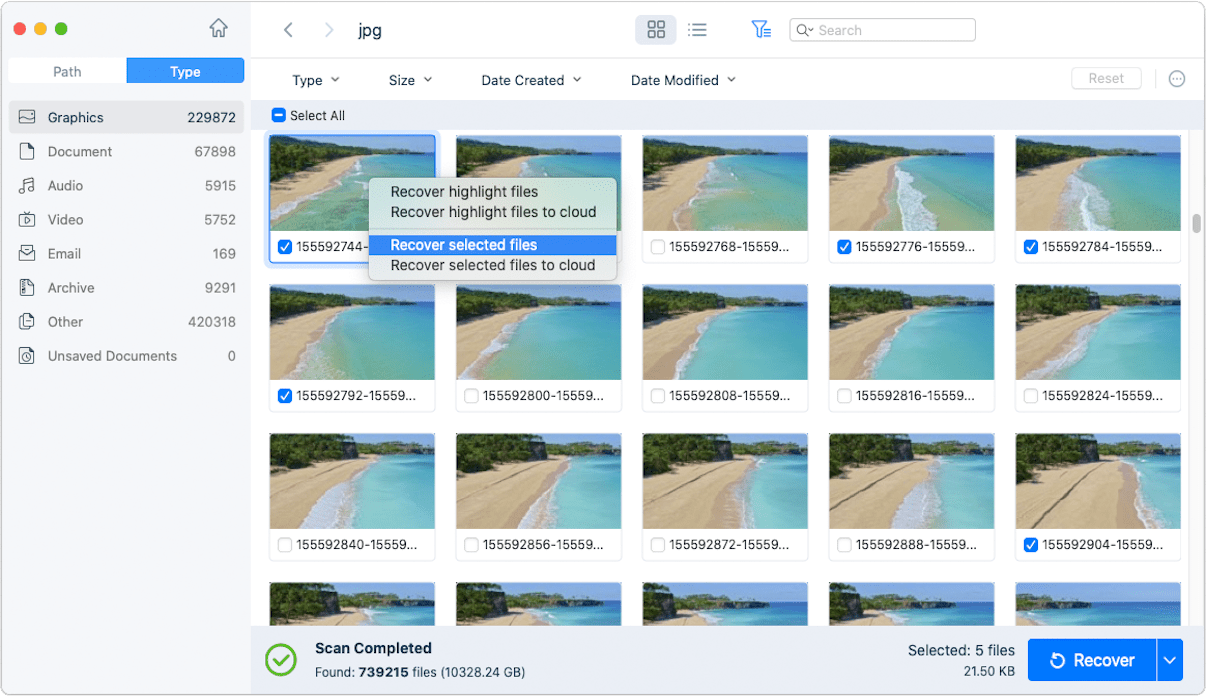 How to Recover Deleted Folder on Windows
Method 1. Restore deleted folder to previous versions
If you have remembered the name of your deleted folder on Windows, you can recover deleted folder without the help of any third-party data recovery software. Follow steps below to recover deleted folder on Windows 7, Windows 8, etc.
1. Create a new folder on your computer and name it with the same name of the deleted folder.
2. Right click the folder and select "Restore previous versions". And then Windows will search for and list the previous versions of the permanently deleted folder with different times and dates.
3. Choose the latest one and click "Restore…" to recover permanently deleted folder.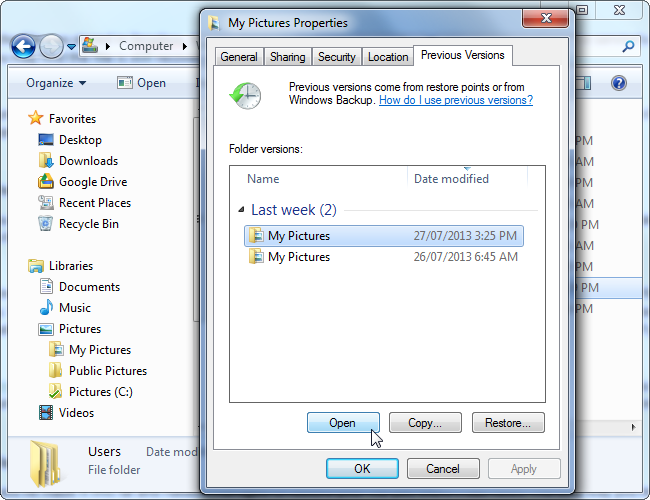 If you failed to get back your folder with above solution, you can try to recover permanently deleted folders or files with Recuva.
Method 2. Recover deleted folder via data recovery software
Recuva is a free data recovery tool that is designed for Windows users to recover deleted folders or files from computer, recycle bin, external hard drive, iPod, MP4 player, etc. It works on all versions of Windows.
Download Recuva on Windows computer for free
Step 1. Open Recuva on your PC and click "Next" to continue.
Step 2. Choose the type of files you are trying to recover. You can choose "Pictures", "Music", "Documents", and other file types to recover. If you don't know what sort of files you want to recover, choose "Other".
Step 3. Choose file location where you deleted the folder. You can choose "In the Recycle Bin", "On my media card or iPod" or a specified location. If you can't remember the location, choose "I'm not sure".
Step 4. Tick "Enable Deep Scan" to scan it thoroughly and click "Start" to begin the search.
Step 5. After scanning, all deleted files or folders with original names will be listed. Select the folders or files, and hit "Recover…" to recover them. If you have not found the folder you want, it might be overwritten. Once overwritten, the folder can't be recovered by any data recovery software.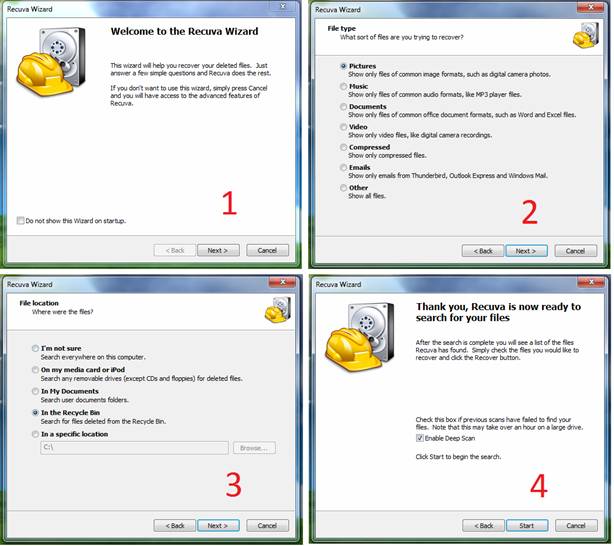 In conclusion, it is not difficult to recover deleted folder on computers. Furthermore, backup your important folders and files regularly to avoid data loss. If you have encountered the similar issue on Mac computer, you can try Cisdem Data Recovery to get lost data back.

Free Download