MOV is a QuickTime video format developed by Apple Corporation to hold text, video, audio, etc. data. It's applied across Mac, iOS devices, and Windows. But you can't natively open it on Google Pixel, Samsung, Motorola, Nokia, Oppo, Sony, Xiaomi, etc., and any other Android device. In this article, we will discuss how to play MOV files on Android phones or tablets with 2 effective methods.
Convert MOV to Android-compatible Formats like MP4
Part 1. Formats supported by Android
Although Android has compatibility trouble in watching MOV files, it supports some other popular media formats.
Core video formats for Android:
Core audio formats for Android: AAC, AMR, FLAC, MIDI, MP3, Opus, PCM/WAVE, and Vorbis.
The best format for Android: MP4 (H.264, AAC).
You can play MOV files on Android by converting them to MP4 or other Android-supported formats.
Part 2. Convert MOV files with the desktop app
QuickTime that comes with Mac is the best MOV player. But it can't export MOV to Android formats. To do the conversion, you still need to find a video converter for Mac.
Cisdem Video Converter is one such professional app that allows converting MOV files for Android in good quality. It supports 300+ formats and 400+ codecs for file conversion, including preset devices for Samsung, Huawei, Sony, BlackBerry, HTV, name to a few.
What Cisdem Video Converter can do?
Convert MOV to Android formats, e.g. MP4, MKV
Convert large & 4k videos
Batch process multiple files
Compress MOV footage without a hassle
Edit MOV by cropping black borders, cutting off the commercial ads, adding open captions, etc.
Play MOV files via its own video player
Merge two or more MOV into one amazing video
Download videos to Android formats from 1000+ websites, e.g. YouTube

Free Download
Steps to convert MOV to Android-supported formats:
Step 1. Put MOV into the "convert" interface
Select any number of MOV files, and drag them to the first interface of Cisdem Video Converter.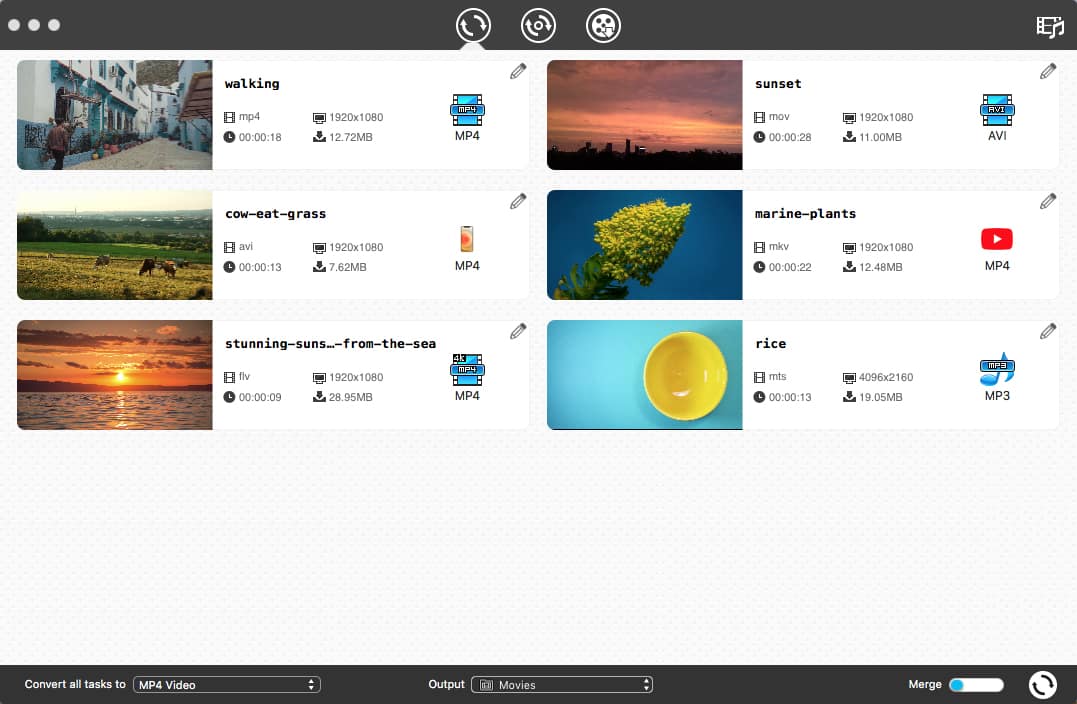 Step 2. Choose a satisfied Android formats
Go to "General Video" category, and pick the formats for Android, i.e. "MP4 Video", "MKV Video", etc.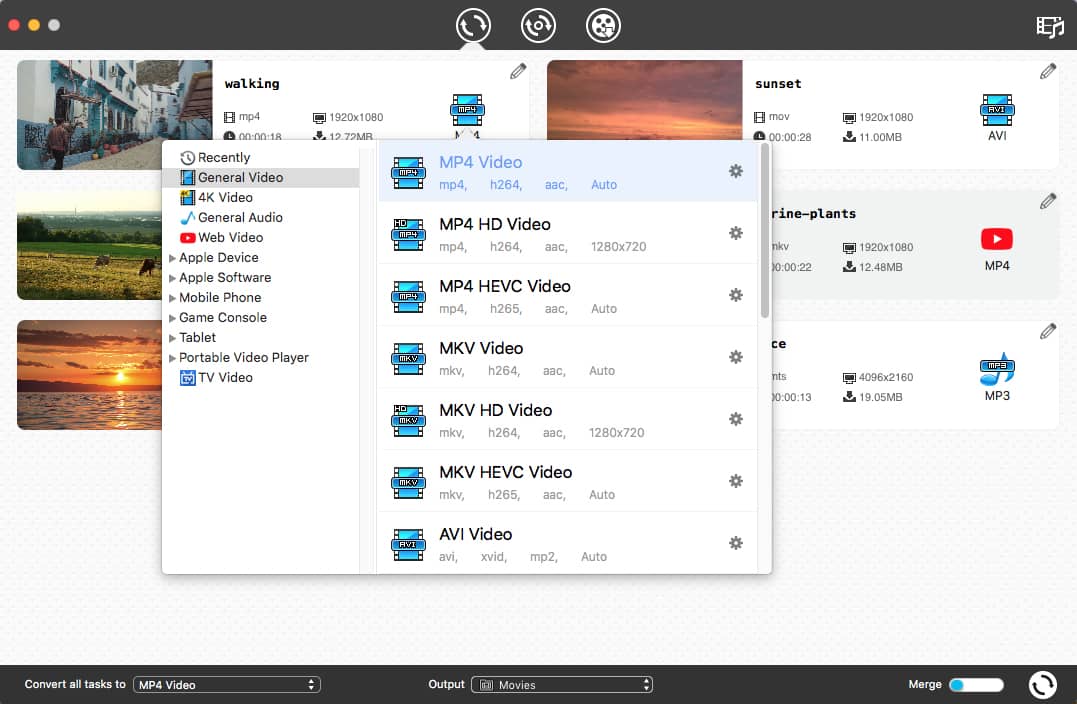 Alternatively, straightly head to "Mobile Phone" category, and choose your preferred preset option.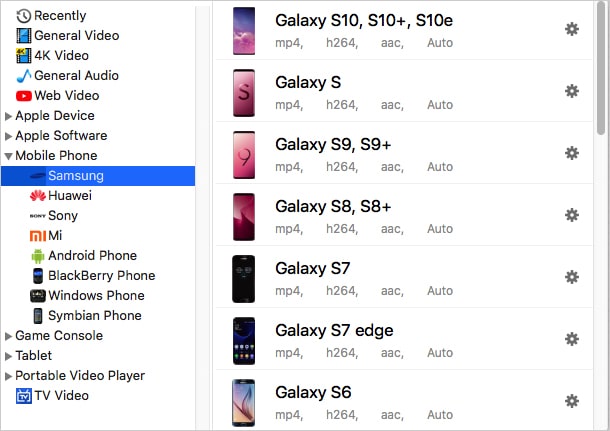 Step 3. Change output parameters (optional)
Call up the setting window by clicking the

icon. Reset video codec, audio codec, resolution, bitrate, etc. for Android.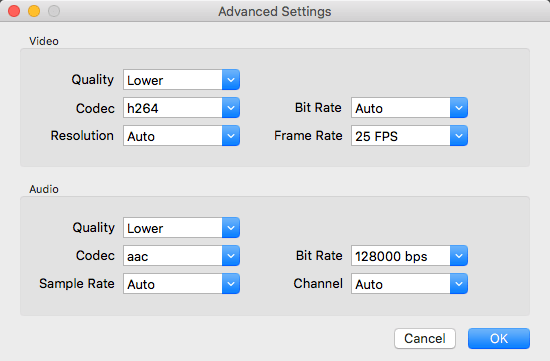 Step 4. Convert MOV to Android format on Mac
Hit the

button on the lower right-hand side to begin converting MOV footage.

Free Download
Now, you can open MOV files on Android after conversion and transfer them to your phone.
For Windows users, the best MOV converter is WinX Video Converter. It features level-3 hardware acceleration tech to make conversion fast.
Play MOV Files on Android via MOV Players
Actually, there are a plethora of MOV players for Android, and most of them provide high-quality playback control. With these video players, you can directly view MOV on Android. We suggest 4 apps below, which can be downloaded from the Google play store.
#1 VLC for Android
VLC has become the ruler in the media player world. It is used on multiple platforms, including Android. The app is simple to open MOV and additional unusual formats. Besides playing local files, it works well with discs, ISO files, and network streaming.
As a leading MOV player for Android, it supports multi-track audio, subtitles, casting movies from VLC to Chromecast connected TV and more advanced features.
VLC is packed with an automatic rotation function (can't be disabled), which makes it inconvenient to watch MOV files on Android while lying down (it may rotate to an inappropriate angle). And when you use a Bluetooth headset to stream MOV, the audio and video will be slightly out of sync.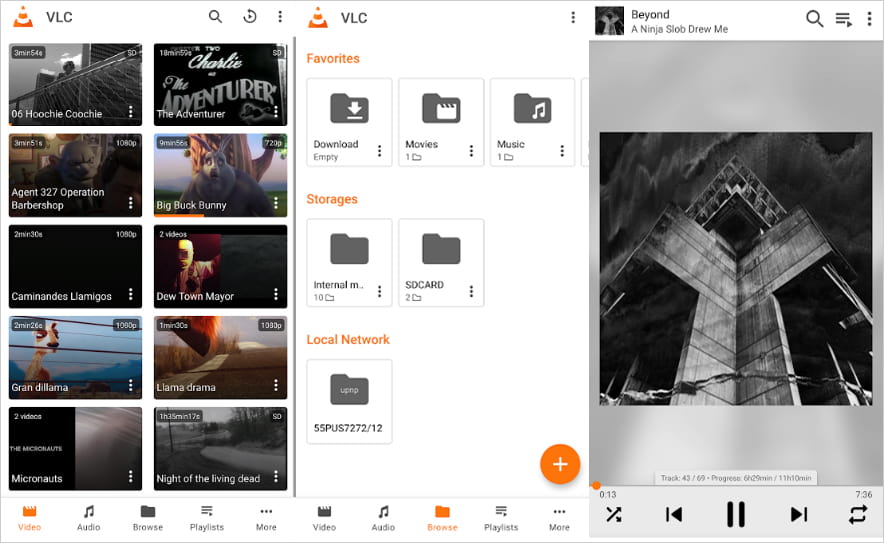 #2 MX Player
MX Player is a prestigious app to play MOV files on Android. It attracts users from all regions of the world, especially those from the United States, Britain, Canada, India, South Korea, and so on.
It covers high-level hardware acceleration, helping reduce the use of CPU and battery power. Plus, it supports a wealth of screen gesture controls. So you can quickly zoom the screen, adjust the sound volume, swipe subtitles, etc.
But MX Player also has the issue of unsynchronized audio and video. And sometimes when you attempt to skip a MOV video, it will get stuck at a certain time. What's disturbing the most is that there are too many full-screen ads.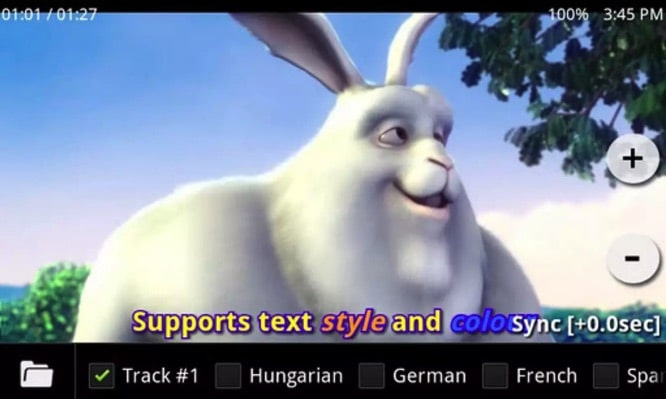 #3 GOM Player
GOM & Company released 8 apps on the Google play store, and GOM Player is one of them. It's a decent MOV player for Android to view high-quality MOV videos like 4k and 1080p as well as VR 360-degree videos.
The program is able to tweak brightness, volume, playback progress, and subtitles via touch gestures. Furthermore, it allows you to share MOV files to Dropbox, OneDrive, WebDAV, FTP, etc.
However, GOM destroys the experience of viewing MOV on Android by placing ads in full-screen mode. Its volume gesture might also not work correctly, and it doesn't support EAC3 or DTS encoded videos.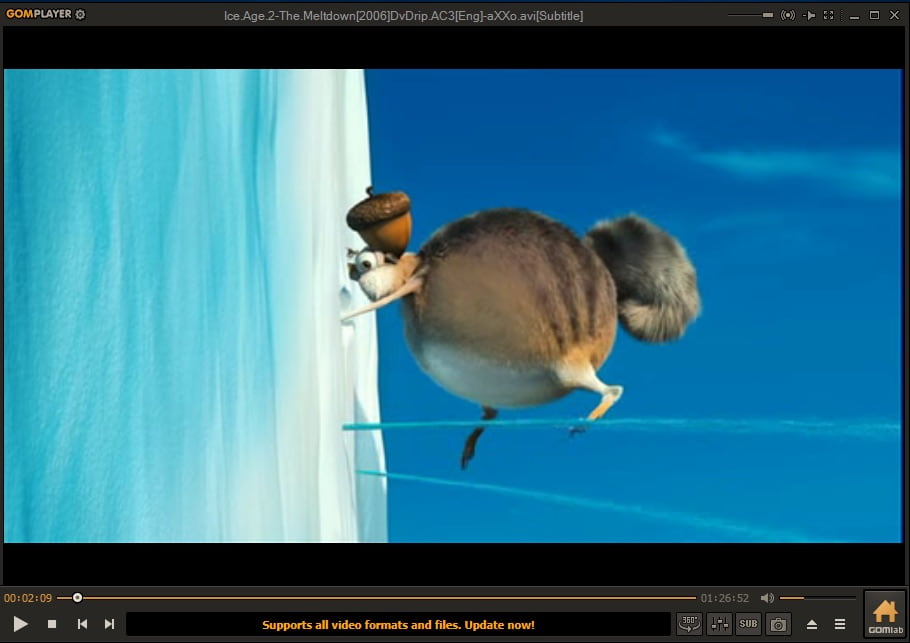 #4 GPlayer
GPlayer, formerly known as Super Video Floating, is an impressive app to open MOV file on Android phones and tablets. Not just MOV, it decodes almost all video formats. With it, you can enjoy video through YouTube and other HTML5 based video websites.
The design of this app is very user-friendly. Apart from various playback controls, it's equipped with customizable themes and supports Google Chromecast.
But GPlayer doesn't work smoothly in all Android models. Your phone may fail to play MOV files or get crashed.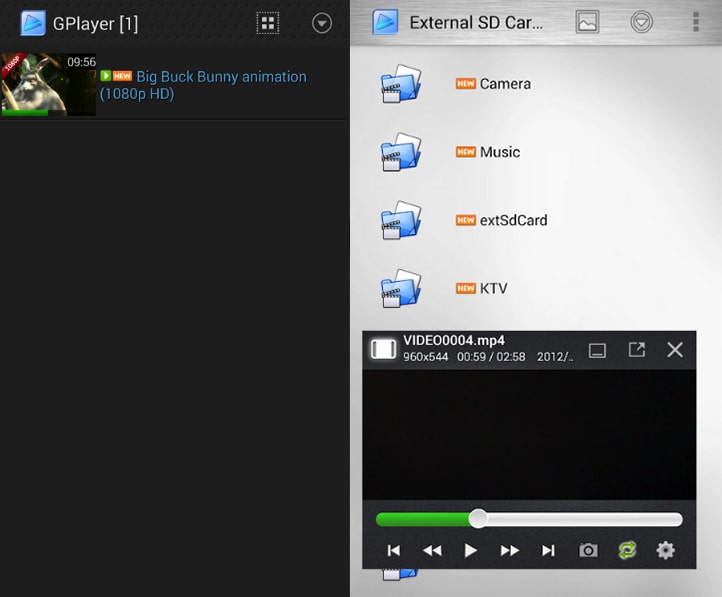 ---
FAQs
What're the best MOV players for Android?
VLC and MX Player.
Can I use the QuickTime plugin for Android?
No, you can't. Apple only produced QuickTime plugins for Mac and Windows computers.
How to play MOV files in android programmatically?
Users can watch MOV files using VideoView. But the way is not recommended due to its complexity.
What're the drawbacks to open MOV files on Android with MOV players?
1) MOV is usually larger than MP4 or other compression formats. Playing MOV on Android means that MOV videos must be stored on the phone, which will cause your phone to run out of storage space and slow down.
2) Apps on mobile phones are not as powerful as the computer ones, whether it is MOV player or MOV converter. They may freeze or crash when decoding 4k MOV videos, particularly H.265 or ProRes 4k videos.
3) MOV is a multimedia container that involves many different codecs, such as MPEG-2, XVID, AVC, HEVC, Apple ProRes, etc. The MOV player for Android not necessarily supports all MOV codecs. For example, if the audio codec is not supported, there will be no sound when watching the MOV file.
Wrapping up
It's handy to watch MOV movies anytime and anywhere on your mobile phones. In this write-up, you have learned how to play MOV files on Android - converting MOV to MP4 or any format compatible with Android, or installing a MOV player for Android. Choose the most efficient way you think.