I want to partition an external hard drive (3TB) into 3 partitions. I want to use one for PC storage, one for Mac storage and the last for Mac backup. Is this possible and how can I do it?
Many computer users want to partition internal, external hard drives for different purposes. In this tutorial, we'll show you why and how to partition a hard drive on Mac and how to deal with Mac partition recovery to avoid data loss.
Why partition a hard drive on Mac?
There are four common reasons why Mac users might want to partition a hard drive on Mac.
1. Separate system files from user files
The most common reason why users want to partition a hard drive is to separate system files from user files. Partitioning a hard drive, or an SSD drive, involves creating multiple volumes from one physical storage medium. The volumes appear separately in the Finder and are treated separately by your Mac. You can format or erase them independently and use one of them as a Time Machine backup storage for troubleshooting. Even one of the partitions corrupts, and others will not be affected, so this is one of the ways to deal with hard disk failure.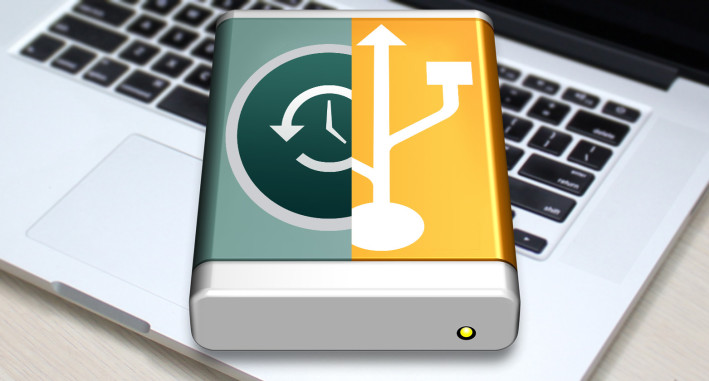 2. Run multiple operating systems
It's more likely that users want to partition a hard drive in order to run multiple operating systems or multiple versions of the same operating system without needing a second hard drive. This is especially useful if your Mac is your only computer, because each operating system needs a separate partition of its own.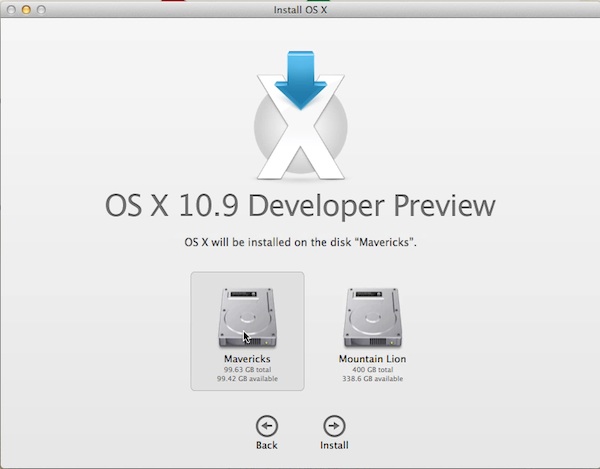 3. Improve Performance
Hard disk drives usually work better on smaller chunks of data rather than one big partition. You also improve performance after partitioning. For example, having a partition that is about 20%-30% the size of the total hard disk allows short stroking, meaning that a performance consuming process is greatly reduced.
4. Organize Your Data easily
This allows you to precisely organize the data on these partitions, especially on large hard disk drives (1TB or more). After you partition your hard drive, you can store your videos, photos, music, documents, and other files in different partitions as you like.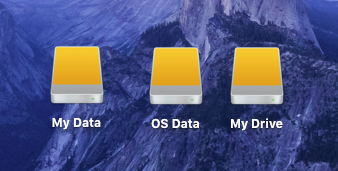 Partitioning a hard drive also has some disadvantages and one of the real risks when you partition your hard drive is data loss. You will lose everything on your hard drive, so we strongly recommend backing up to an external hard drive which is the most economical and the fastest backup method or cloning your disk by using Carbon Copy Cloner or some other app that can clone your hard drive to the backup drive before partitioning, or repartitioning.
How to partition a hard drive on Mac?
If you desire to partition a hard drive, or even repartition it, the below steps can help you to do so, using Disk Utility on Mac. Disk Utility is the application of choice for dividing a hard drive into multiple partitions. It's straightforward and easy to use. Best of all, it's free and is included with Mac.
Launch Disk Utility from /Applications/Utilities/ on your Mac.
Select the hard disk or drive you want to partition from the left side of the interface and click on the "Partition" tab.
Click on the + button to add a new partition. Specify a name for the new partition, select a format filesystem type (Mac OS Extended Journaled is default), and choose a size either by manually entering a capacity or by dragging the slider bar in the partition map. If you want to add one more partition, just choose the remaining hard drive and click + button to add.
Click on "Apply" to save the changes. Then your original hard drive is divided into two or more partitions.
The above steps can be used to partition internal hard drive, external hard drive or USB drives, etc. If you don't want to partition your main hard disk, there are other ways you can safely run a different version of MacOS or a beta of a new version like Sierra. The simplest is to install it on an external hard drive, or even a USB drive.
What to do when you lose data after partitioning hard drive?
If you forget to backup the hard drive before partitioning, you can conduct partition recovery with Cisdem DataRecovery for Mac to get all lost data back. This partition data recovery software is able to recover any data including photos, documents, videos, audios, and any other files from the lost, erased, deleted, resized or corrupted partition.
Compared to other competitors, it has a competitive price-$69.95. The recovery process is very easy and fast. You do not have to wait for a long time to get your data back from your partition. Please download this partition data recovery tool for Mac below and start your partition recovery process.

Free Download
Install and launch Cisdem DataRecovery on Mac.
Choose and scan your target partition.
After you choose recovery solution, this application will list your hard drives including all partitions. And you should choose the partition you want to recover. Then click "Search for lost files" to scan your target partition. This process will take you some time and the time vary according to files' size. And this app will show the remaining time for you when scanning. So wait patiently.
Preview and recover partition data.
After this app finishes scanning the partition, all files found are properly displayed on the left in categories and formats. You can highlight the files shown in the search results to see whether it is the file you want to recover. You can preview the file in different modes like List, Thumbnail and Preview. Choose the files you want to retrieve from the partition and click the "Recover" button. Specify a location to save the recovered file.Note: Please don't save the retrieved files in the original partition in case the lost data are overwritten permanently.
Locate recovered files on Mac. After this app finishes recovery, the "Show in Finder" button allows you quickly locate to the folder that stores all recovered files.
In conclusion, you can follow above guides to partition a hard drive. And don't forget to backup your hard drive's data first. If you have any other ideas about how to partition a hard drive, share them with us.

Jose specializes in reviews, how-to guides, top lists, etc. on PDF, data recovery and multi-media. On his spare time, he likes to travel or challenge some extreme sports.