Blocking distracting websites on Chrome can help reduce distractions. Blocking inappropriate websites on Chrome can help keep children safer online. Is using a website blocker extension a good way to do the blocking? Not really. Anyone can easily remove the extension so the blocking is easy to bypass. That's why many people want to know how to block websites on Chrome without extension.
This article will show you how to ban websites on Google Chrome on desktop and mobile without using an extension.
Method 1. How to block a website on Chrome on Mac with AppCrypt
Cisdem AppCrypt, a website blocker and app locker rolled into one, is the best tool to block access to websites on browsers on Mac. With this efficient and straightforward tool, you can effortlessly make unwanted websites inaccessible.
AppCrypt main features:
Block websites with password on Chrome, Safari, Opera and more
Let you block specific websites or categories of websites
Also let you block all sites except the ones you allow
Offer a schedule feature to block sites and lock apps during certain hours
Easy to use
Hard to bypass
Can be used for parental control, productivity, privacy protection, etc.
Steps: How to block websites on Chrome without extension
1. Download and install AppCrypt.

Free Download
2. When you open this Chrome website blocker for the first time, it'll ask you to set a password.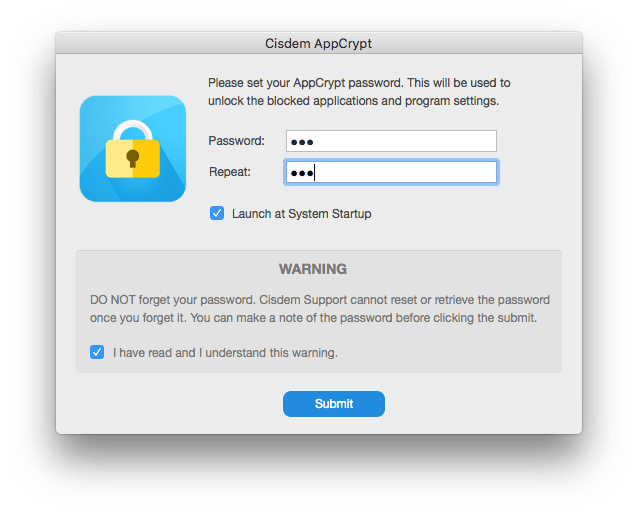 3. Click the AppCrypt icon in the menu bar and choose Open Main Window.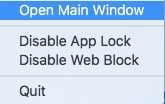 4. Enter the password, and you are in the main window. Click Web Block.
5. Under the Web Block tab, add specific URLs or import categories of websites to block.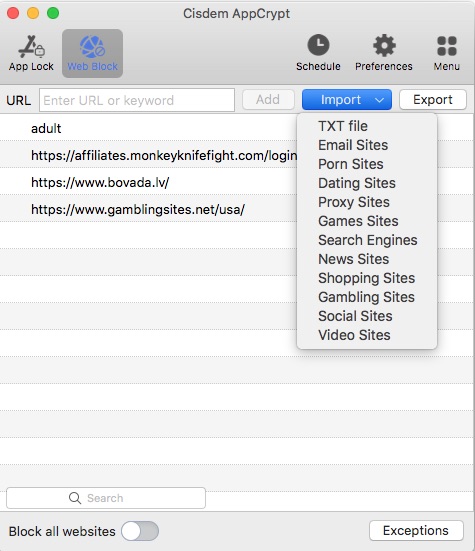 Now the added or imported websites are blocked on Google Chrome and other browsers, including the incognito browsing mode. When you or someone else such as your child tries to open a blocked site on Chrome, the site won't open, and a message will show up saying that it's blocked.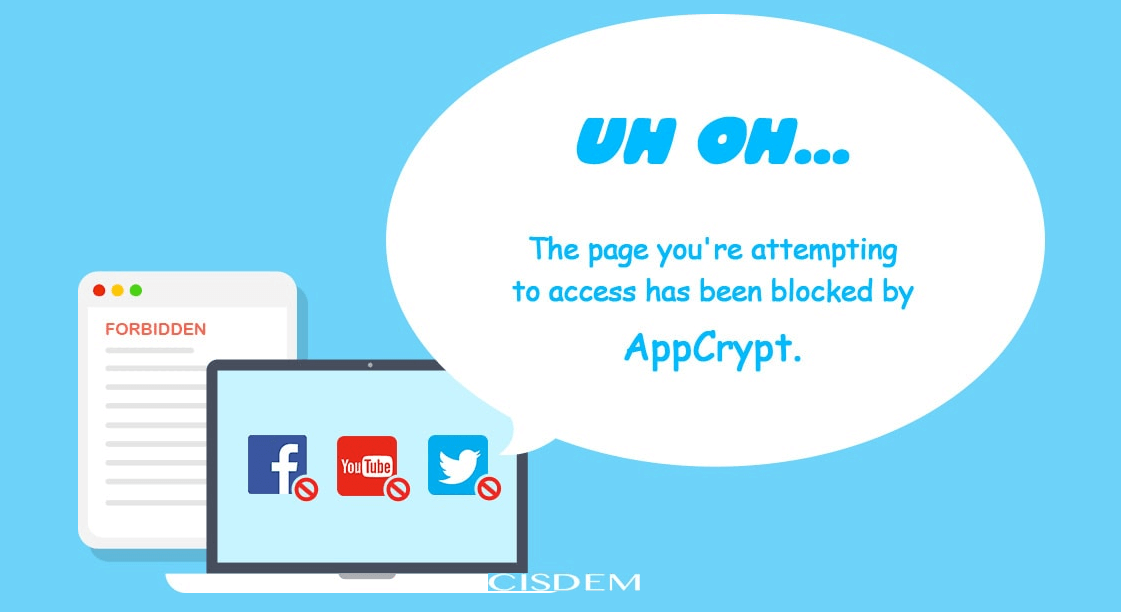 To access a blocked website, one needs to quit AppCrypt, or disable WebBlock, or remove the website from the Block list. Each and every of the three actions requires the password. The blocking is hard to bypass, unlike with using an extension.
Tips
How to block websites on Chrome permanently or during certain times
As long as AppCrypt is running, the websites will be blocked all the time. It's recommended to select the Launch at system startup checkbox in Preferences.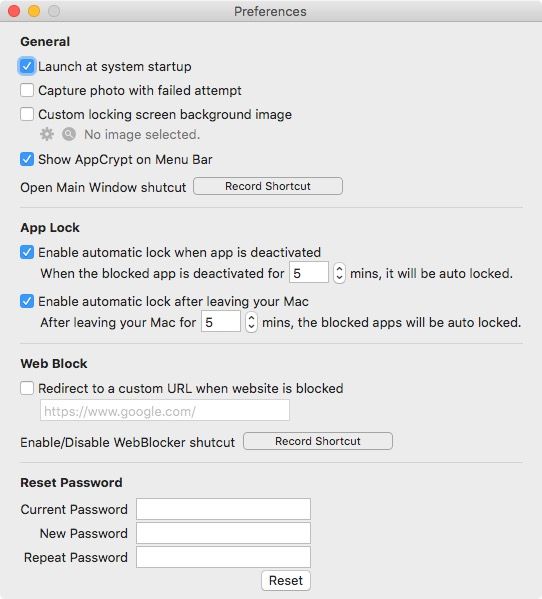 If you want to block a specific website for certain hours of the day, the Schedule feature can help. Select the website, click the clock icon next to it, enable Custom Schedule and click Add Schedule to schedule the blocking of the website.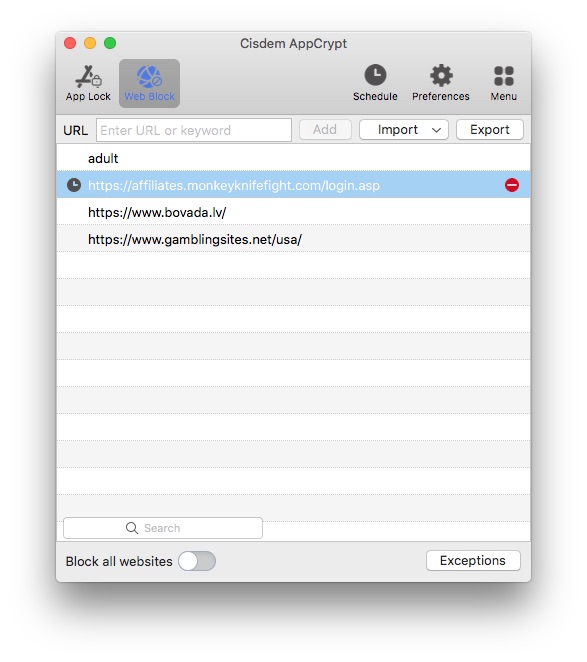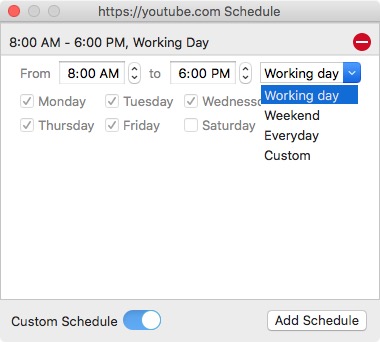 To block all websites for certain hours, you can set a General Schedule by clicking Schedule

in the toolbar. Note that the General Schedule will also apply to app locking.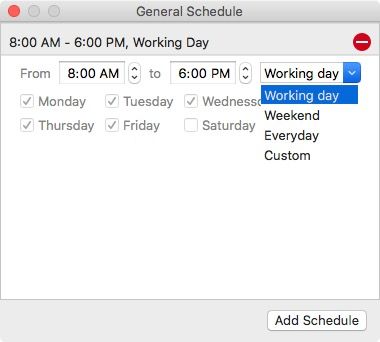 How to only allow access to certain websites on Chrome
This website blocker for Chrome also lets you block all websites except a few. In the Web Block window, Enable the option of "Block all websites" in the bottom-left corner. Click Exceptions. Go to Always Allow tab and add one or more websites to allow.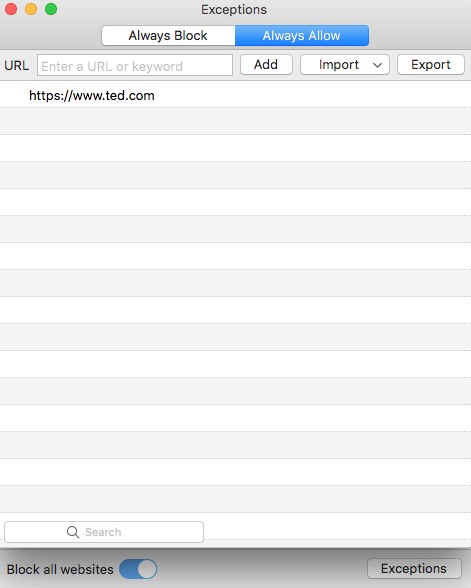 Get AppCrypt for Mac to easily block access certain websites to limit the time spent on them!

Free Download
Method 2. How to block a website on Chrome on Windows 10 with URL Blocker
Here's a scenario. Your son needs to use Chrome for schoolwork, and you allow it. However, he spends hours on YouTube when not supervised. The good news is that you can use a tool called URL Blocker offered by Major Geeks to effortlessly block YouTube and other unwanted websites. The size of this tool only 920 KB. And you can also finish the blocking in only several simple steps.
1. Download URL Blocker. Open it.
2. Enter the website that you want to block.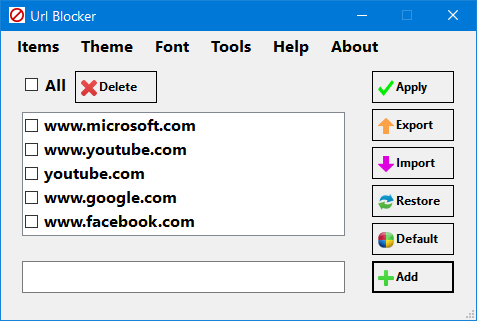 3. Click Add. Continue adding other websites to block if needed.
4. Click Apply.
5. When the Log Off dialog box pops up, click OK.
The blocking will take place immediately on Google Chrome and other browsers you may have. Trying to open a blocked website will bring the "can't reach this page" message or a similar message.
If your child is a bit tech savvy, he or she may be able to figure out how the websites are blocked and unblock them. Here's a tip to prevent this from happening. Run URL Blocker from a USB flash drive and eject the drive after you finish setting up the blocking. This way, the websites will be blocked secretly.
Method 3. How to block sites on Chrome mobile without extension on Android
You may have heard about Google Family Link, a parental controls service by Google. It's available as an Android app and can help parents control what websites and content their children can access on Android devices. Below are the steps to use this app to restrict children's access to websites.
1. Open the Play Store app and install Google Family Link. Open it.
2. Create a Google Account for your child. When creating, you will be asked for credit card info to verify that you are a parent.
3. On your child's device, sign in with the child's account.
4. In the Parent permission screen, choose your own Google account and enter your password.
5. Finish the other settings.
6. On your device, go to Family Link Settings.
7. Tap Filters on Google Chrome.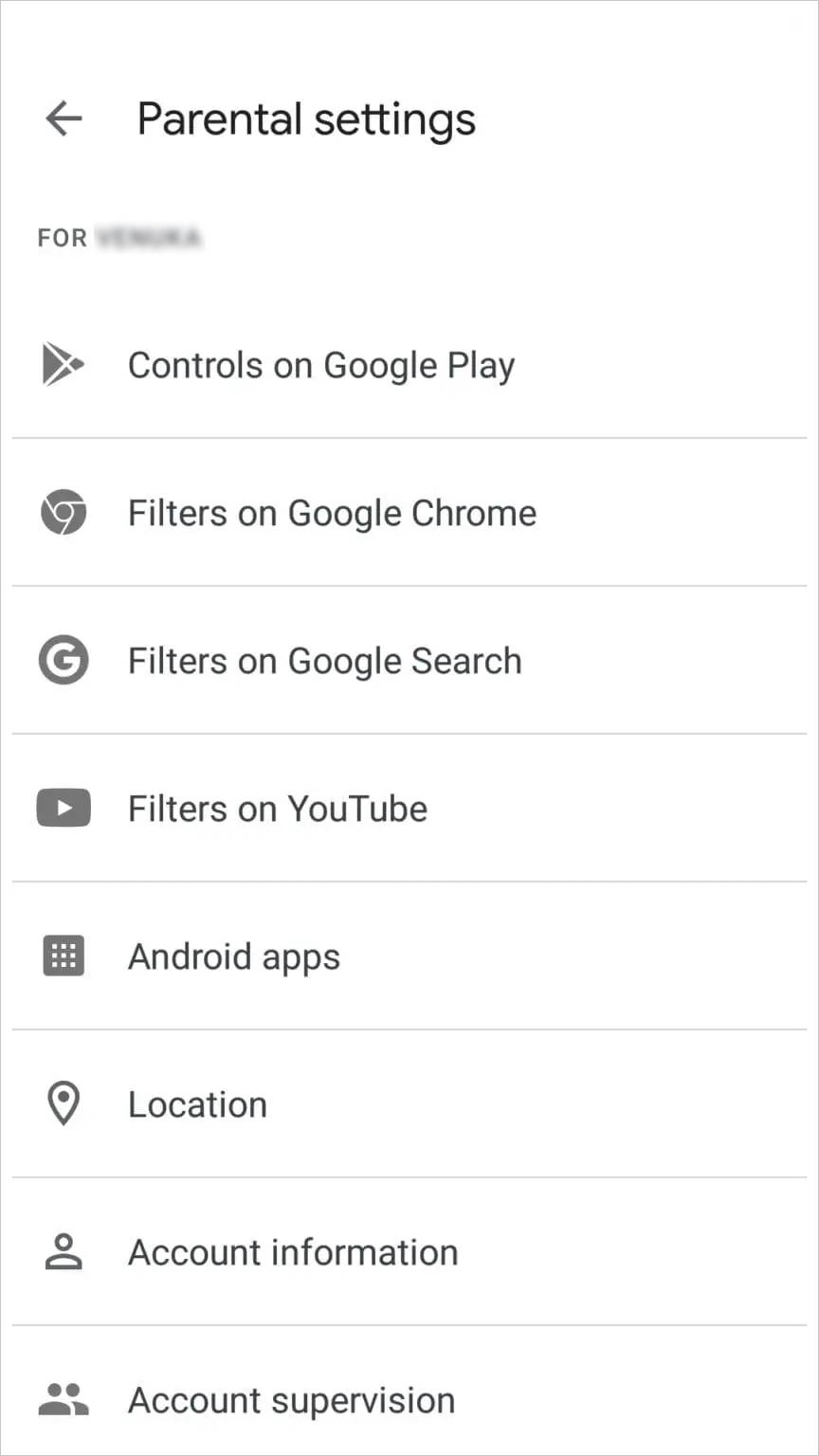 8. Enable Try to block mature sites and then tap Manage Sites.
9. Tap Blocked and manually add the sites that you don't want your child to access.
Now the websites are blocked on your child's Google account.
This service can also be used to block or allow certain sites for kids on Chrome browser on Chromebook.
Method 4. How to prevent access to certain websites on Chrome on iPhone
Sometimes you may want to block yourself or your kid from certain websites on iPhone. Luckily, iOS provides a solution. It's called Screen Time and can be found in Settings. Let's take a look at how to block a website on Chrome mobile using Screen Time:
1. Go to Settings on your iPhone. Scroll down to find Screen Time.
2. Choose Content & Privacy Restrictions. Enable it.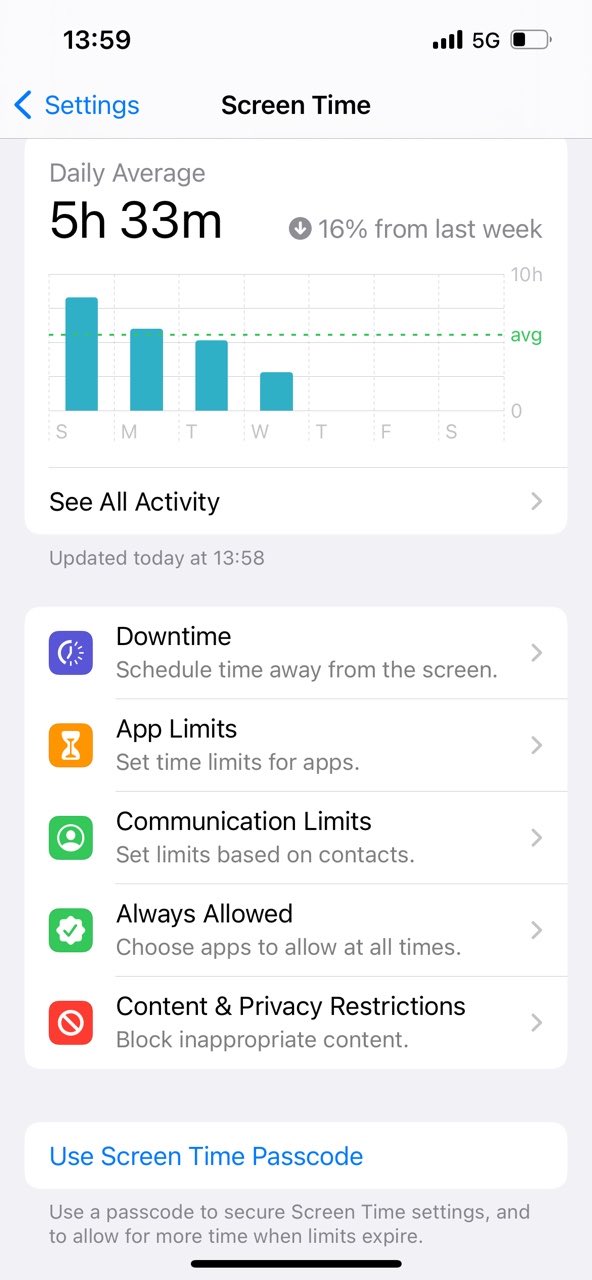 3. Go to Content Restrictions > Web Content > Limit Adult Websites.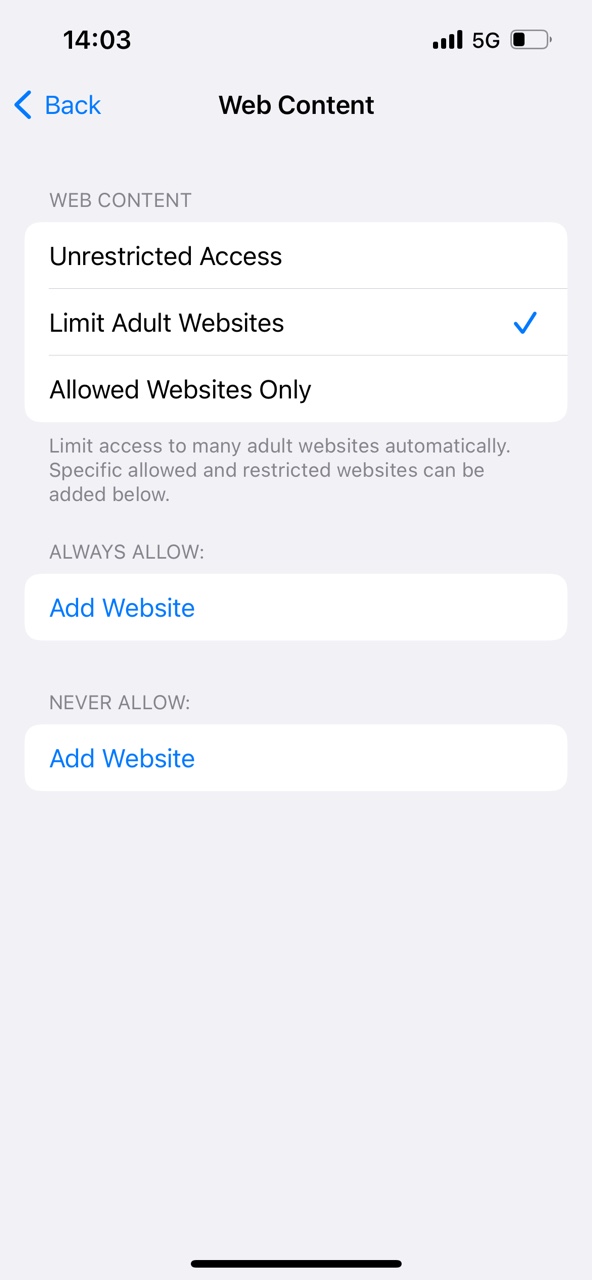 4. Under Add Websites, enter the URLs that you want to block in Chrome. Then these websites will be restricted on your browsers on iPhone including Google Chrome. But this is not enough since the blocking can be easily bypassed. Just click on Allow Websites on the pop-up blocking window. The sites can be easily accessed again.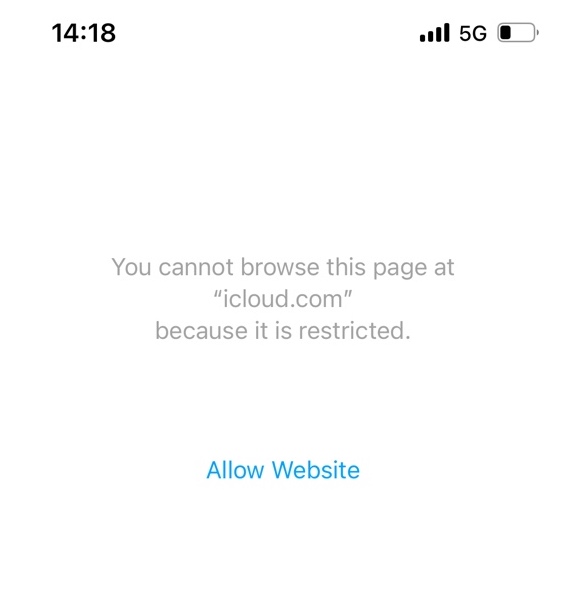 5. Choose Use Screen Time Password on Screen Time window and ask your friends to set a password for you. After that, you can't bypass the blocking or change Screen Time settings without the password.
6. If you want to limit your child's Screen Time on his iPhone and restrict him from accessing inappropriate websites on Chrome mobile, you can click on Set Up Screen Time for Family. Create an account for your child. And manage his online activities using this Family Sharing function.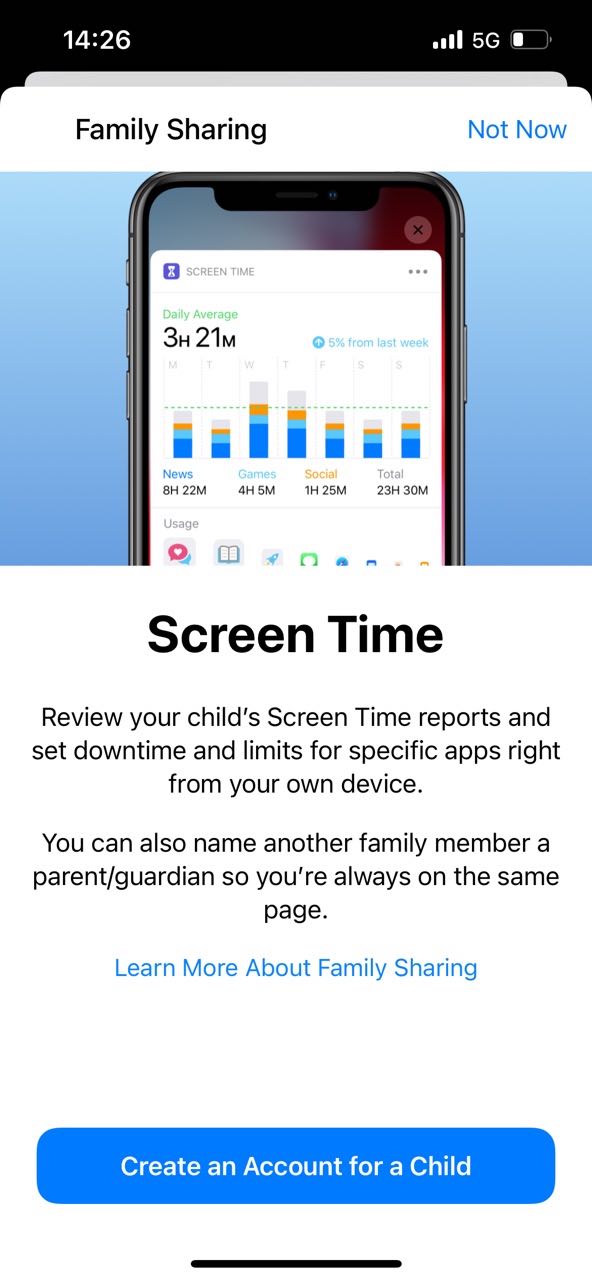 Method 5. How to prohibit websites on Chrome Enterprise
Google Chrome Enterprise by Google is a solution to manage Chrome browsers and devices. It's designed for business use. Unlike the standard version of Chrome, Chrome Enterprise comes with a built-in way to block URLs. But only an admin can set up the blocking.
1. Sign in to Google Admin console.
2. Go to Devices > Chrome > Settings > Users & browsers.
3. Choose to apply the website blocking to all users and browsers or specific ones of them.
4. Go to URL Blocking.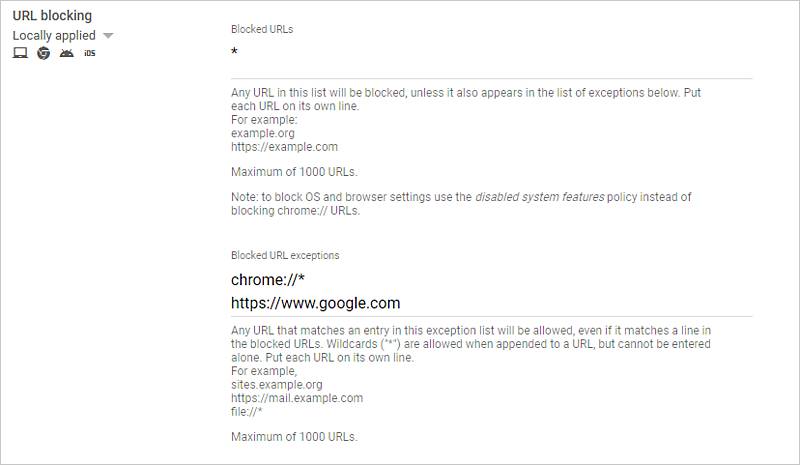 5. Add individual website addresses.
6. Click Save.
7. Ask the affected users to restart their Chrome browser for the blocking to take effect.
It's a great way to minimize distracting websites and improve workplace productivity.
Can you block websites on Chrome by configuring a router?
Website blocking extensions can be easily bypassed. Also they can't be used on Chrome mobile. Therefore, many people don't take them into consideration when looking for a way to restrict access to websites on Chrome.
In addition to the five methods talked about above, there are a few other ways, which, however, require you to change Internet or computer settings. If you are not tech savvy or not confident with such methods, you can ignore them. One method is to change the settings on a router that has parental controls.
1. Access the settings of the Wi-Fi router in your home or office.
2. In settings, find a feature named Block Sites or Parental Controls or alike. If you can't find it in basic settings, try the advanced settings.
3. There should be an option for you to add websites to block. Some routers also let users block websites by category.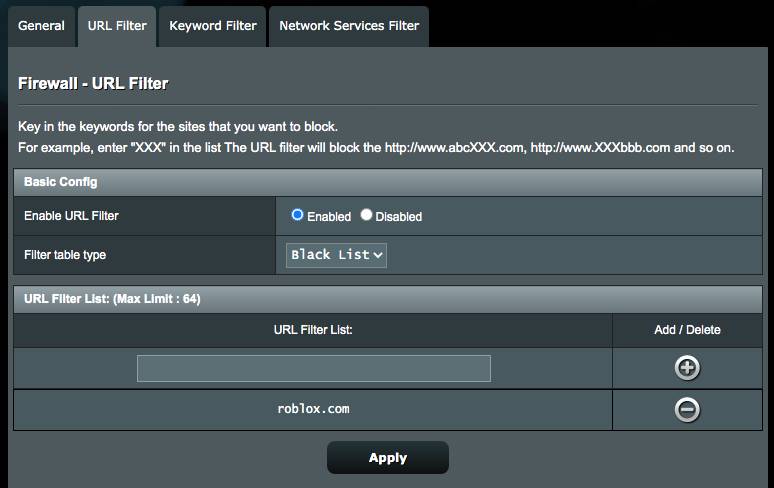 4. Add website URLs and save your settings.
This should block the added websites on all browsers including Google Chrome on all or selected devices connected to this particular network.
Can you prohibit access to websites by editing the hosts file?
The hosts file on your computer is an operating system file. It's possible to limit access to websites by modifying this file. With this method, the blocking takes place at the device level. In other words, all web browsers (e.g. Google Chrome) installed on your computer will prevent the prohibited websites from loading.
In the hosts file, you need to type the specific website name and then type 127.0.0.1 before the name.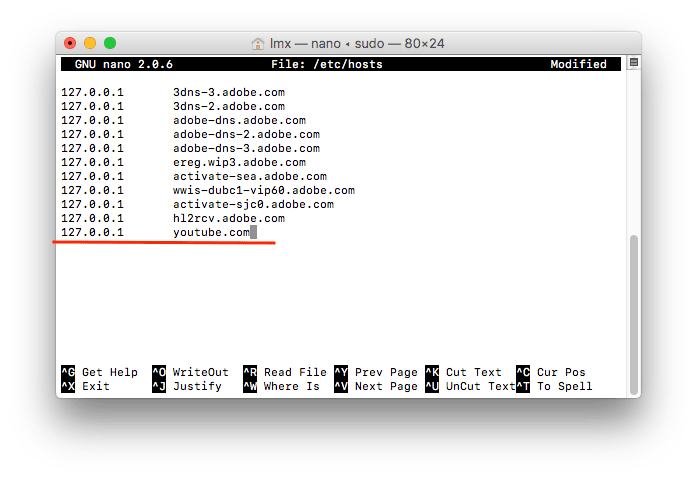 Before making the editing, you need to know where the hosts file is and how to edit it.
On a Windows PC, the hosts file is normally located in c:\Windows\System32\Drivers\etc\hosts. You can use the Notepad app to open and edit it.
On a Mac, the file is located in /private/etc/hosts. The file can be opened and modified through Terminal.
Conclusion
Despite being easily accessible and usable, site blocker extensions are not effective enough. This article shows seven methods on how to block websites on Chrome without extension. The first five methods are easy for everyone to use. I hope the article can help parents find a way to keep children away from addictive or inappropriate websites. It can also help block oneself from certain websites.