OneDrive is a cloud-based storage and sync service from Microsoft. It's available separately or as part of an Office 365 subscription. Each account comes with 5 GB of free storage. As with any storage medium, there can be duplicate files in your OneDrive. This article shows you how to automatically find and mass remove OneDrive duplicate photos and other duplicate files.
Deleting duplicate files in your OneDrive account helps free up storage space and makes it easier to organize and manage your files.
The Best OneDrive Duplicate Finder for Mac
Find duplicate photos, videos, documents, audios, archives, etc.
Identify true duplicate files by content
Find duplicates on OneDrive
Find duplicates on Mac computer, external HD, SD card, Google Drive, etc.
Let you preview duplicate files before deleting them
Automatically select duplicates to delete in bulk with 1 click
Also let you customize auto-selection
Easy to use

Free Download
---
Facts to know about duplicate files on OneDrive
There are 2 common types of duplicates on OneDrive. It's recommended to check them out.
#1 OneDrive duplicate files with computer name
This type can be credential-related. If so, how do I stop OneDrive from duplicate files? Well, if you see such duplicates in your account, it could be time to refresh your credentials. Microsoft provides instructions on how to do this.
There's another possible cause. OneDrive creates duplicate file name with PC name when it detects a conflict. If a file is edited on multiple computers before it has had a chance to sync everywhere, this will happen. OneDrive saves different versions of the file to prevent data loss. In such a case, you can check the versions and decide which one(s) to delete or edit, etc.

#2 Exact duplicate files
This type is the focus of this article.
If two files are exactly the same in content regardless of filename, you can consider them exact duplicate files. They are likely to be created during upload.
Will OneDrive upload duplicates? No and yes. It helps avoid duplicates by detecting and skipping the reupload of an existing file. But if you upload the same file to different folders in your account separately, the detection won't work, resulting in exact dupes. The detection also fails in some other scenarios.

Additionally, OneDrive camera upload can generate duplicate photos and videos.
OneDrive itself can't deal with the existing exact duplicates in your account. It will be time-consuming and tedious to handle them one by one by hand. The easiest way is to use an OneDrive duplicate finder. This part will show you how to use such a tool on Mac and Windows.
---
How to find and delete OneDrive duplicate files automatically on Mac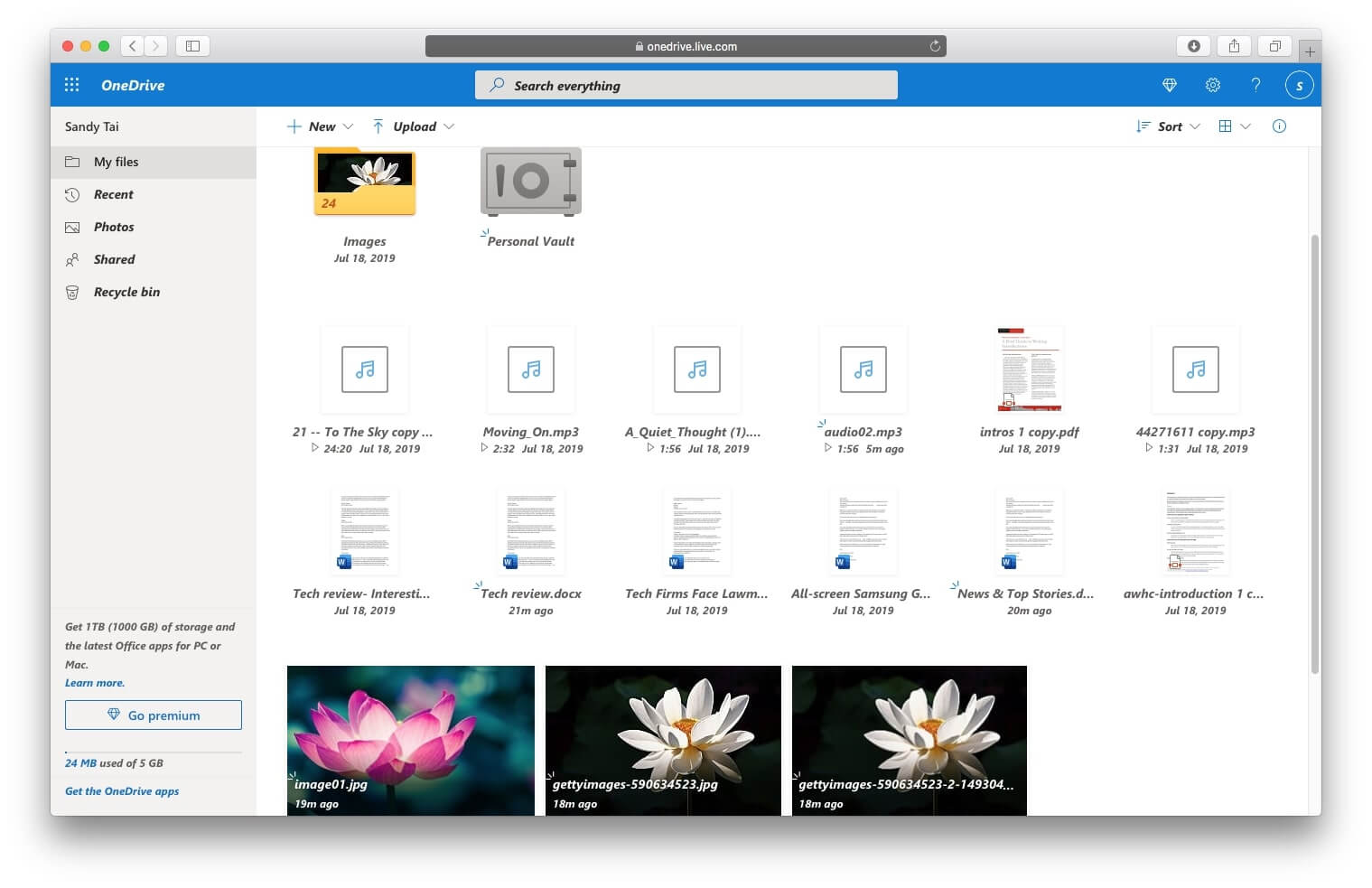 1. Download and install the official OneDrive for Mac app. Sync OneDrive to your Mac. Here are instructions on how to set up and sync.
2. Click OneDrive app's icon in the top menu bar. If it says "OneDrive is up to date", then the sync is finished.
3. Download and install the OneDrive duplicate finder. Open it.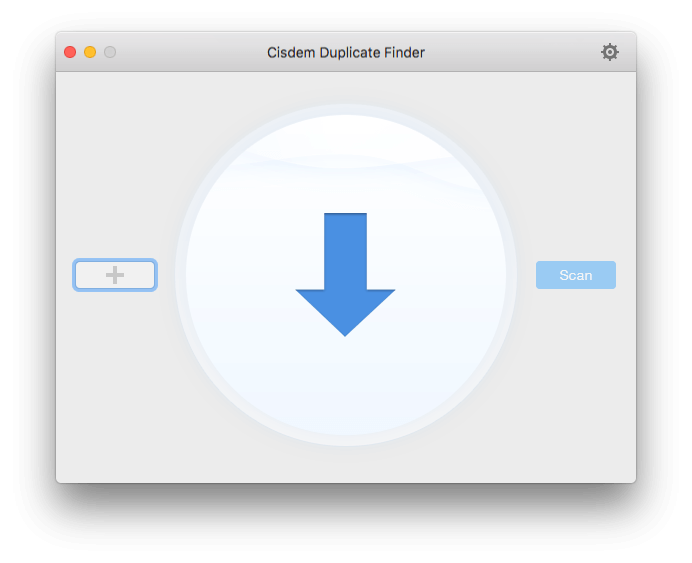 4. Click the plus icon (+), select the OneDrive folder and click Open.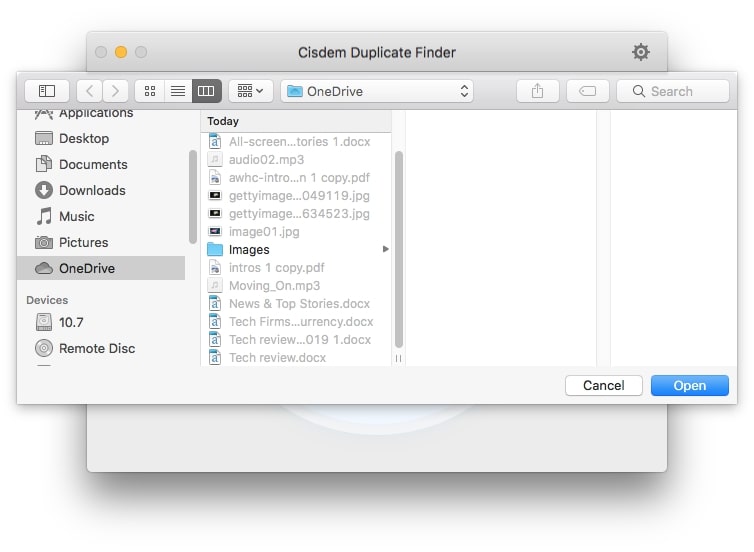 5. Click Scan.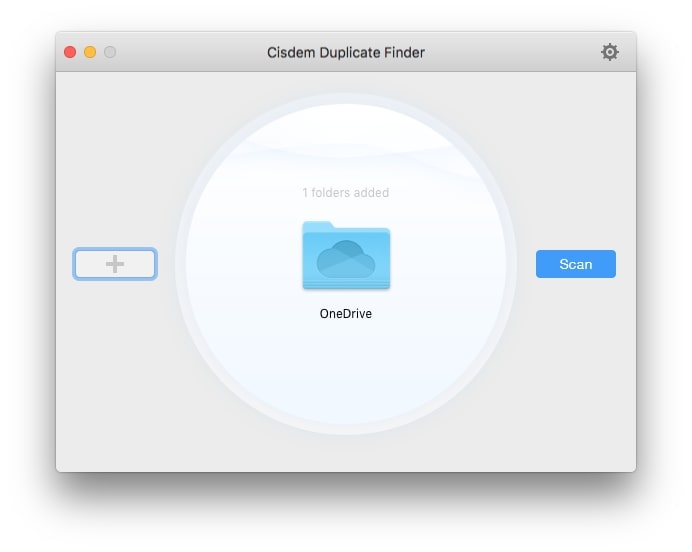 6. The scan is done. The All tab lists the duplicate files found in your OneDrive. You can easily check and preview them. Also, you can view them by file type by going to the related tabs (e.g. Images).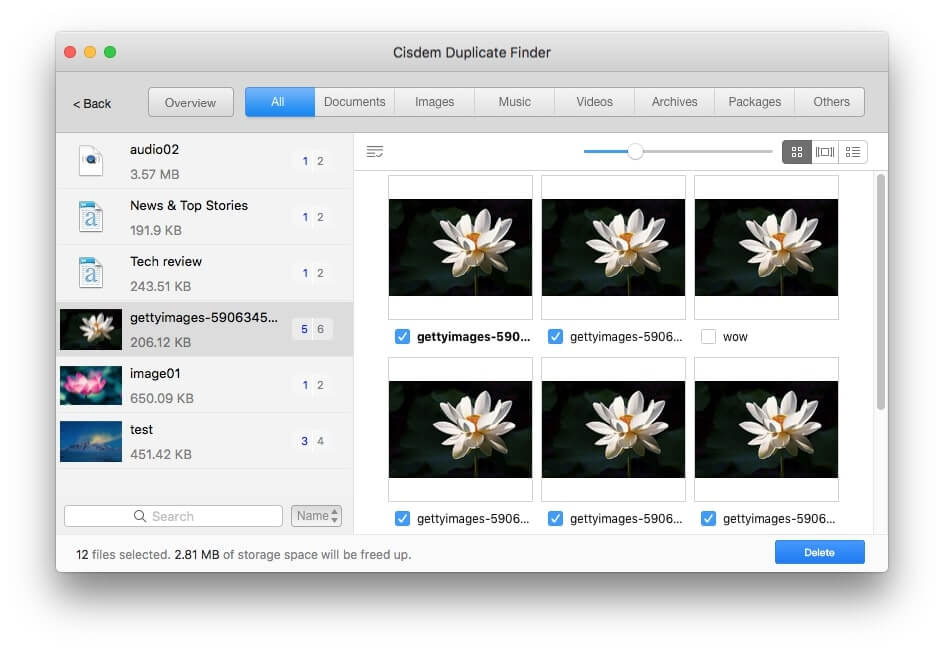 7. Cisdem Duplicate Finder automatically and smartly selects duplicates for you to bulk delete with a click. If not satisfied, use a desired selection rule instead.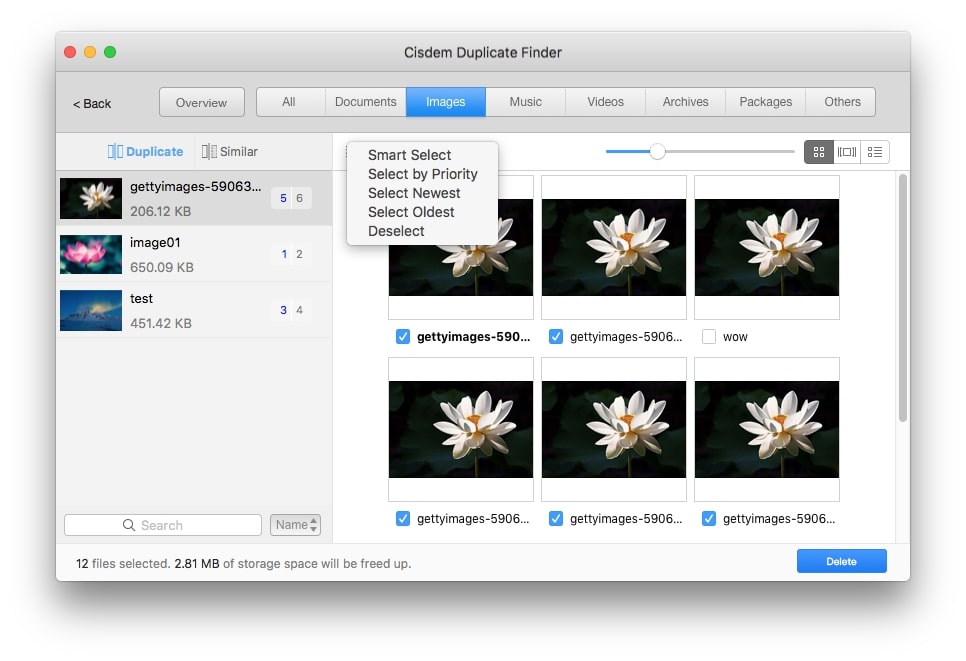 8. Click Delete to eliminate selected duplicates.
9. Click Yes.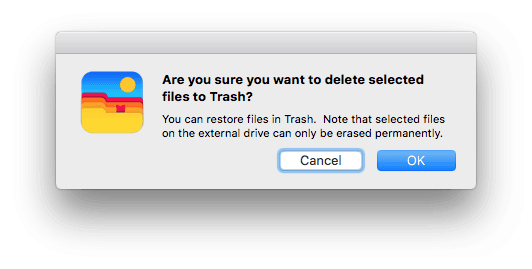 Now, the duplicate files are removed from the OneDrive folder on your computer. The OneDrive app will automatically detect and sync the changes right away, so the OneDrive duplicate files in the cloud are also deleted.
Get the duplicate file finder now!

Free Download
Below are some tips that may be useful.
In Step 4, if you add the entire OneDrive folder for scan, all the duplicates in it will be detected. To scan a subfolder in it, just add the subfolder. To look for duplicate files across multiple OneDrive subfolders, add them all.
Cisdem Duplicate Finder offers three preview modes, letting you preview photos, documents, audios and videos. In Step 6, you can preview OneDrive duplicate photos and other duplicates, if needed.
Bonus tip: How to set up and sync OneDrive
1. Open the OneDrive app. Sign in with your Microsoft account.
2. The Your OneDrive Folder interface lets you know the default location of your OneDrive folder. You can select a location of your choice.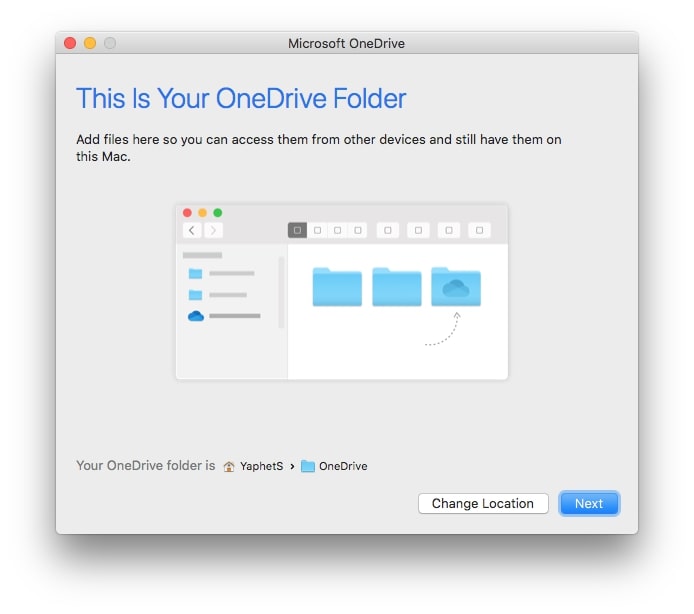 3. In the Sync Your Files to This Mac interface, choose to sync all files and folders (or only selected ones).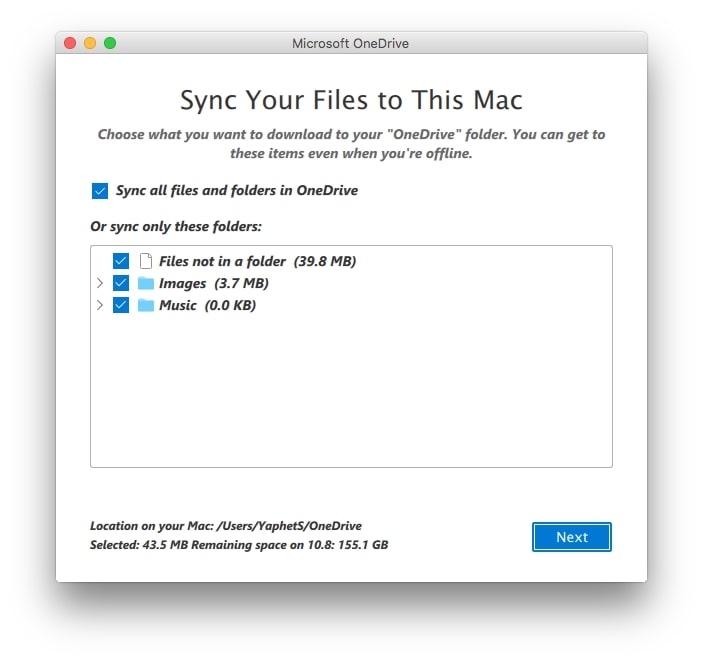 4. Click the Open OneDrive Folder button to find out its location.
5. The sync already starts automatically. Wait for it to finish.
You can find the sync status in OneDrive app. To access the app, click its icon in the top menu bar on Mac or the taskbar on Windows PC.
Cisdem Duplicate Finder for Mac
Find duplicate photos and other types of duplicates
Remove duplicate files from OneDrive, Google Drive, Amazon Photos, iCloud, etc.
Work with Mac's internal HD, external HD, memory card, etc.
Delete duplicates in Photos, iPhoto, iTunes and Music
Find duplicate files in a folder or drive, or cross multiple locations
Provide 3 preview modes, allowing side-by-side preview
Automatically select duplicate files to delete with 1 click
Also offer multiple selection rules for you to choose from
Easy to use and highly customizable
Support macOS 10.10 or later, including macOS 11 Big Sur

Free Download
---
How to remove duplicate files from OneDrive on Windows
Now let's talk about Windows.
If your computer is running Windows 10, then OneDrive is already installed on your computer. If not (or if your PC is running an earlier version of Windows), you need to download, install and set up the OneDrive for Windows app. The process is the same as on macOS. You can access the app in your taskbar. If you can't find the OneDrive icon there, click the Show hidden icons arrow.
1. Install Wise Duplicate Finder on your computer and open it.
2. In this OneDrive duplicate file finder, click the folder icon. In the Select folder window that pops up, choose Add Folder. Select the OneDrive folder on your PC and click OK.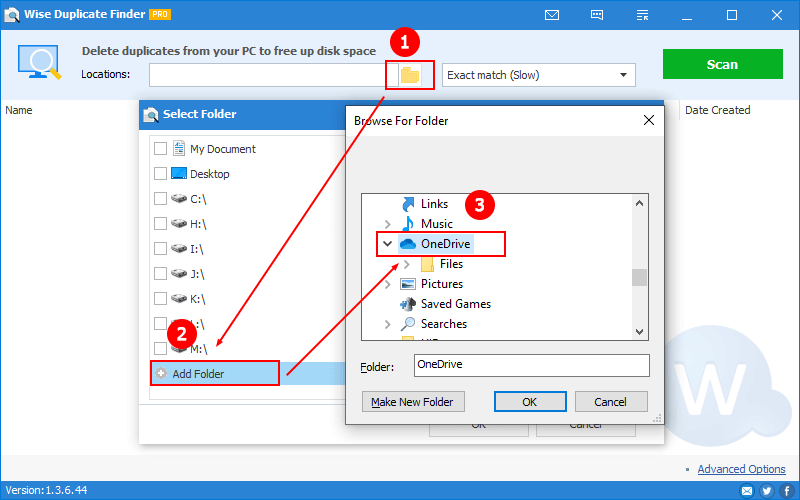 3. Click the Scan button.
4. When scanning is complete, you will see a list of the found OneDrive duplicate photos and other duplicates.
5. Select the duplicate files that you want to eliminate.
6. Click the Delete Selected button.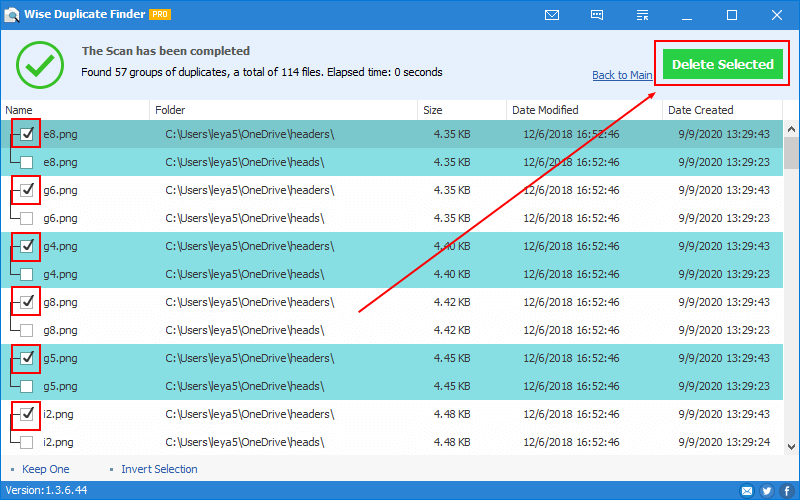 Once it's done, the OneDrive app on your computer will sync the changes. You can go to OneDrive online to verity the removal of duplicates.
---
How to handle OneDrive duplicate files manually
If your OneDrive only has a small number of files, then it's possible to find duplicate files by hand.
1. Open your browser and go to https://onedrive.live.com/.
2. Sign in.
3. Go to My Files where you can find all the files in your account.
4. Click the view options menu and choose List.
5. Click the sort menu and choose Size. If two or more files are identical in file type and file size (and similar in filename), then changes are very good that they are duplicate files.
6. When it comes to OneDrive duplicate photos, you can right-click a photo and click Preview. To preview a document, you can open it with Microsoft Word Online.
7. Select the unwanted duplicate files and click Delete in the toolbar at the top.

---
Conclusion
The OneDrive duplicate files issue is not uncommon. Different situations require different solutions. If your OneDrive creates duplicate files and adds computer name to the filename, then you can consider clearing credentials or recall if there is any update conflict. If the duplicate files are identical in content regardless of filename, you can remove the unwanted ones.