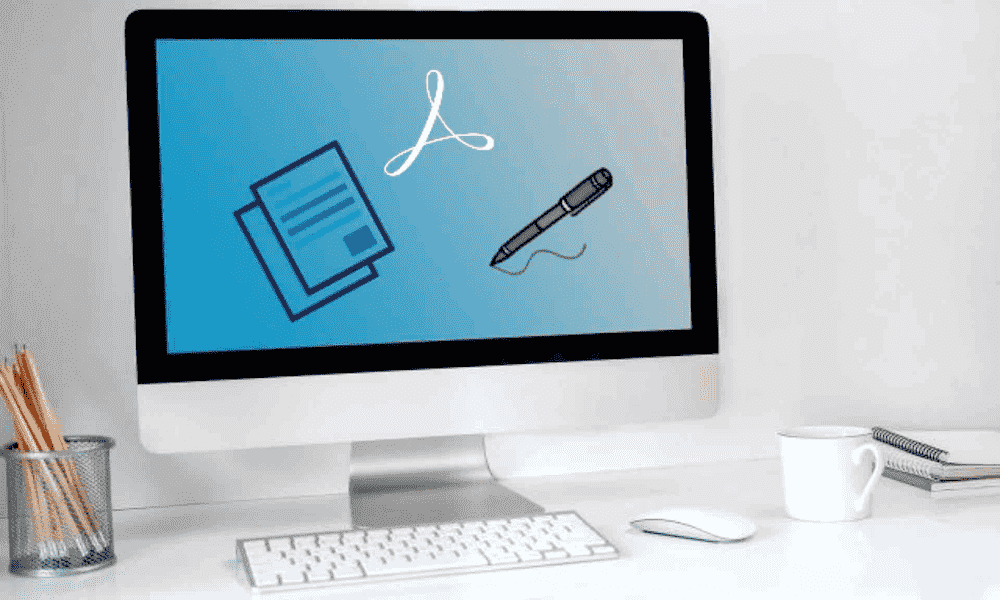 For many users, especially for office workers, filling out PDF forms like invoices, application forms, contracts or customs declarations is one of daily tasks. Thanks to the PDF reader, editor and many online free PDF tools, users can deal with PDF-related tasks effortlessly.
If you have a macOS device, no worries, you have more choices. Here, we tested many PDF fillers and picked 5 tools among them to fill out a PDF on Mac.
Fastest Way: Fill out PDF Form with the Best Editor
Makes it easy to fill out interactive PDF forms
Create your own form from automatically scratch
Add text fields, signature fields, checkbox fields, list box fields, combo box fields to forms
Provides abundant customization options for form fields
Add digital signature with digital certificate validation
Collaborate with your teammates and streamline workflow.

Free Download

Free Download
Fill out a PDF Form on Mac with PDF Editor
To fill out a fillable PDF form on Mac, or convert existing form to fillable PDF, a PDF editor can be the best solution.
Cisdem PDFMaster is a best-in-class office productivity tool that allows users to easily, quickly and efficiently create PDF forms, customize the styling of forms, detect form fields and fill out PDF forms on Mac. This comprehensive PDF editor also allows users to digital sign in your PDF forms, whether by typing, drawing, or using your digital ID.
Best For:
Beginners or professionals looking to solve all PDF tasks in daily life and work.
Key Takeaways:
Other impressive features of this editor include:
Flexible Editing Tools: Edit text and images, customize the text styling and layout
Annotation Tools: Annotate, highlight, markup any content you want to handle
Multi-Format Conversion: Convert files to and from PDF in batch, over 15 popular formats you can choose from
Secure PDF Files: Cisdem protects your PDF files from leakage by adding password, inserting watermark or removing underlying text and image content
Decrypt PDF: Remove unknown password from PDF at high speed
How Can I Fill out a PDF Form on Mac Easily?
Free download and install Cisdem PDFMaster, and run it for free trial.
Free Download
Go to "Open Files" to upload your PDF form.
Then choose the fields you want to fill and enter the text as you like. (You are allowed to add comments, stamps, notes, shapes, file attachments, images or other annotations you want to insert.)
Finally, save the filled PDF form on your computer or share it with your colleagues.
Useful tips for users who can't fill out the PDF form on Mac:
It means your PDF form is a non-interactive form, which you can't edit and add anything to it. In this case, you should convert the existing form to fillable PDF with the help of PDFMaster. After that, you are allowed to fill out your PDF form on Mac without any restrictions.
Fill out a PDF Form on Mac with PDF Reader
Although a PDF editor like Cisdem PDFMaster is tested to be the perfect solution, not everyone has an editor on the computer. I believe that there is a PDF reader installed on your device, such as Adobe Acrobat Reader, Foxit PDF Reader or Nitro PDF Reader. They are handy PDF readers that can fill out a PDF form on your Mac. Here we show a guide on using Adobe Acrobat Reader DC — a free global standard for viewing, annotating and printing on PDF.
What Adobe Reader Offers:
Let you fill and sign PDF forms
A set of annotation tools
Get a link to share PDF files
Connected to Adobe Document Cloud
Work with PDF on computer and mobile devices
How to Fill out a PDF Form on Mac with Adobe Acrobat Reader?
Open a fillable PDF form from your computer, document cloud or recent files.
Click Fill & Sign on the right toolbar.
Now click on any field to start filling out the PDF form on Mac with Adobe Reader.
Fill out a PDF Form on Mac with Preview
Preview is definitely the most convenient PDF solution for those who don't download any editor/reader but urgently need to fill out the form on Mac for free. So, Mac users, note that there is a valuable PDF manager hidden in this image software. Hidden below the markup toolbar, there are practical tools to insert text field, shapes, lines, annotations and signature.
What Preview Offers:
Fill out forms and sign documents
Edit, annotate, highlight PDF and images easily
Protect data and privacy by encryption
Combine multiple files into one
Convert files to and from PDF
How to Fill out a PDF Form on Mac Preview?
Open an interactive PDF form with Preview.
Then you can click the text fields in the fillable PDF form to fill your name, address, gender, height and other information.
Fill out a PDF Form on Mac with Online Form Filler
Jotform is another free option but used on online websites. For solving all the problems in forms, this free program launched a set of form tools like Form builder, PDF Editor, Jotform Inbox, Jotform Sign, Jotform Tables and Jotform Approvals. No worries about how to create an innovative form, there are 1000+ premade templates for you to choose from.
What Jotform Offers:
Easy to create basic forms with numerous templates
Integrates with many popular platforms like Google Drive
Super-easy to design a form with fields
Limitless customization options
Customer service is responsive and helpful
However, it has drawbacks. You can only fill out the PDF form after logging in to your account.
How to Fill out a PDF Form on Mac Online for Free?
Sign up Jotform with Google, Facebook or your email.
Go to Create a Form > Import Form and open a PDF form.
If your form is non-interactive, it's easy to build fillable a form in Jotform.
If the form you uploaded is fillable, click Preview Form to start filling.
Finally, fill out the PDF form online and save it by clicking Submit.
Fill out a PDF Form on Mac with Google Drive
Due to the increasing demand for cloud storage by users, Google drive has received more attention from groups. As a part of Google Workspace, this free program not only provides storage and synchronization service, but also offers a wide range of quality enterprise apps. What you need to do is search in Google Workspace Marketplace.
What Google Drive Offers:
Free and huge storage space
Integrates with quality enterprise apps
Available on computers, tablets and smartphones
Easy collaboration and file sharing
Steps to Fill out a PDF Form on Google Drive:
Go to Google Drive and click the Get Add-ons icon.
Search Cloud PDF Form Filler in Google Workspace Marketplace and install it.
Go to Google Apps on the top-right lane, and choose Cloud PDF Form Filler.
Import a PDF file to fill form from Google Drive, your computer or URL.
Now you can fill out the PDF form directly.
Final Words
With the form fillers we've mentioned, filling out a PDF form on Mac is no hassle for you anymore. The free method works well, but try not to upload important documents like contracts and invoices to free websites. After all, they cannot guarantee 100% information security. To avoid information leakage, a high security software like Cisdem PDFMaster is essential.

Connie has been writing for Mac productivity and utility apps since 2009. Each review and solution is based on her practical tests, she is aways energetic and trustworthy in this field.