I got a problem with my Seagate external hard drive not showing up on my MacBook Pro. My external hard drive is a Seagate backup plus 1TB. I have turned my computer on and off and unplugged the external hard drive. This has been an issue on my MacBook Pro for a while and I'm getting frustrated now. Is there something else I can do to access the external hard drive? All my documents, videos and my green screens I use are on it. Please help.
Many users reported the issue about Seagate and WD external hard drive not showing up in Apple support community. When you plug an external hard drive into your Mac, and it doesn't appear in Finder, how to fix the problem? Here we will show you some troubleshooting tips to fix external hard drive not showing up on Mac.
Recover data from internal or external hard drive
Recover photos, audios, documents, videos and other files on Mac

Support recovering data from hard drive under data loss situations including mistaken deletion, improper operation, formation, hard drive crashes, etc

Support all kinds of storage devices like SD card, HDD, SSD, iPod, USB drive, etc

Free Download
Solution 1. Check USB port
If you are connecting your external hard drive with Mac using USB port and it won't show up, check the USB port first. You can change the USB port to connect your external hard drive or connect it to another computer. And there are some possibilities why your external hard drive not showing up, check them below and get the solutions to fix.
The USB cable might be bad - Try a different cable.
The USB port you are using may be bad - Try a different port on the system.
The Drive needs more power than your port is able to offer - Try using an external powered USB hub or power supply for the drive.
Your external hard drive may be dead or not be compatible with macOS – Try connecting it to PC computer.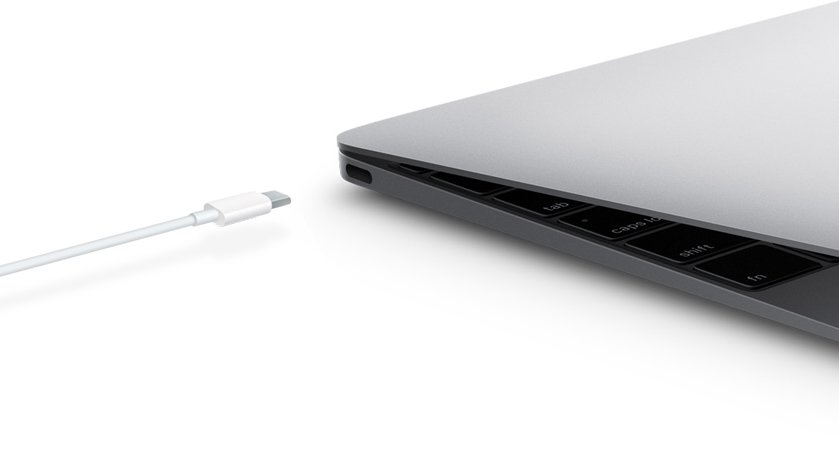 Solution 2. Show external hard drive in Finder
If your USB port is OK and your external hard drive is still not showing up, you might have not selected external disks to show up in the Finder. You can follow below guide to show external hard drives in Finder.
Open finder from Dock.
Then go to Finder > Preferences >Sidebar.
Find "External disks" under "Devices", and then check this item. Then your connected external hard drive will appear in Finder.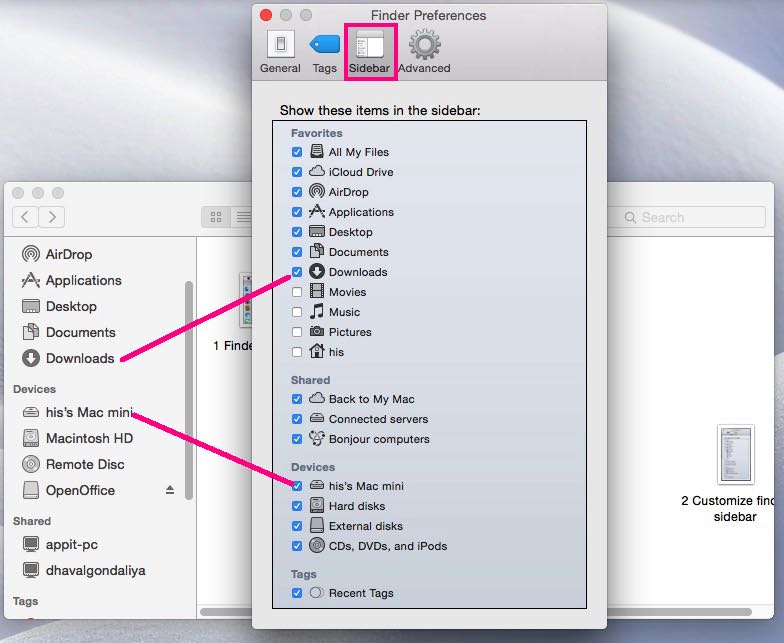 Solution 3. Show external disks on the desktop
You can also fix external hard drive not showing up by making your Mac to show mounted drives on the desktop. Go to Settings -> Finder Preferences. Under the General tab, make sure you have ticked External disks under "Show these items on the desktop". If the box is checked, you need to get other solutions to fix external hard drive not showing up on Mac.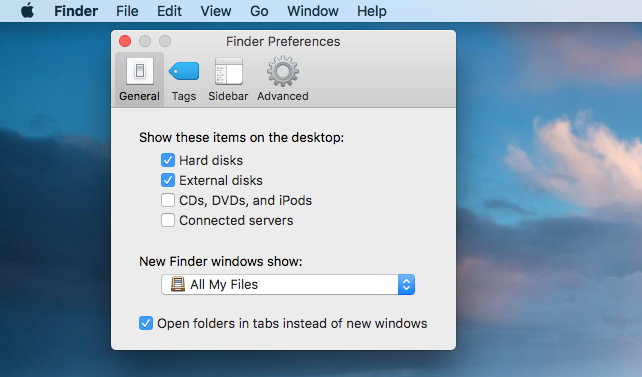 Solution 4. Mount the external hard drive
If the external hard drive connected to your Mac is still not showing up in Finder but visible in Disk Utility, it might not be necessarily mounted. When you mount a volume, it will enable you to access its contents. Try below way to mount it.
Open Utilities and Disk Utility.
Highlight the external hard drive from the left sidebar.
You will see "Mount" button if it is not mounted. Then click the Mount button to mount it.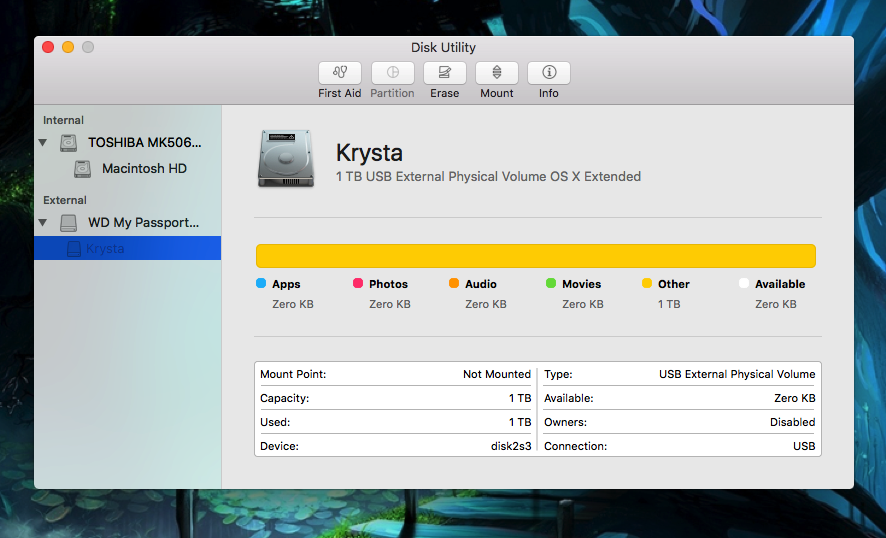 Solution 5. Check the external hard drive for errors
First Aid will check the hard disk for errors and repair it if necessary. Follow below steps to check your external hard drive for errors.
Open Utilities and Disk Utility.
Highlight the grayed out external hard drive.
Select First Aid in the top center.
Select Run to perform hard disk diagnostics and fix any issues.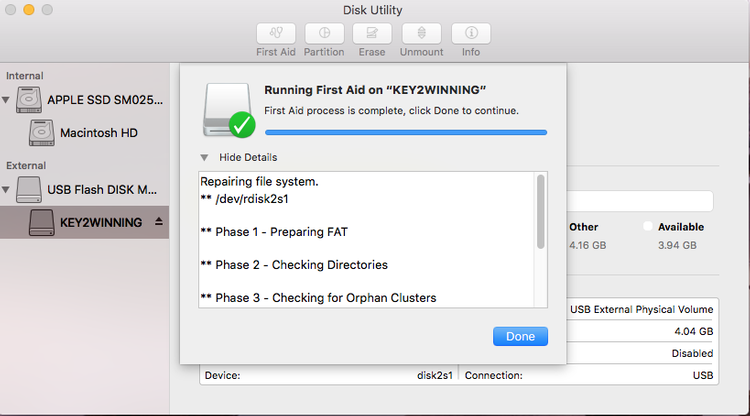 Solution 6. Recover data from external hard drive
If above ways can't fix the issue, you'd better hire a professional to get your drive back up and running, or at least have the files on the drive recovered. And you also can try a piece of hard drive data recovery software like Cisdem Data Recovery to recover data from external hard drive by yourself.
Cisdem Data Recovery can help you recover photos, documents, videos, audios, and archives from external hard drives. It recovers more than 300 file formats and supports recovering from HFS+, FAT16, FAT32, exFAT, ext2, ext3, ext4 and NTFS file systems.
Furthermore, it also supports other storage devices like internal hard drives, USB drives, SD cards, digital cameras, iPods, etc. Follow below guide to recover data from your external hard drive that is not showing up in Finder.
Step 1. Download free trial of Cisdem Data Recovery. Then install and open it.

Free Download
Step 2. Choose one of the five scan modes to scan all files.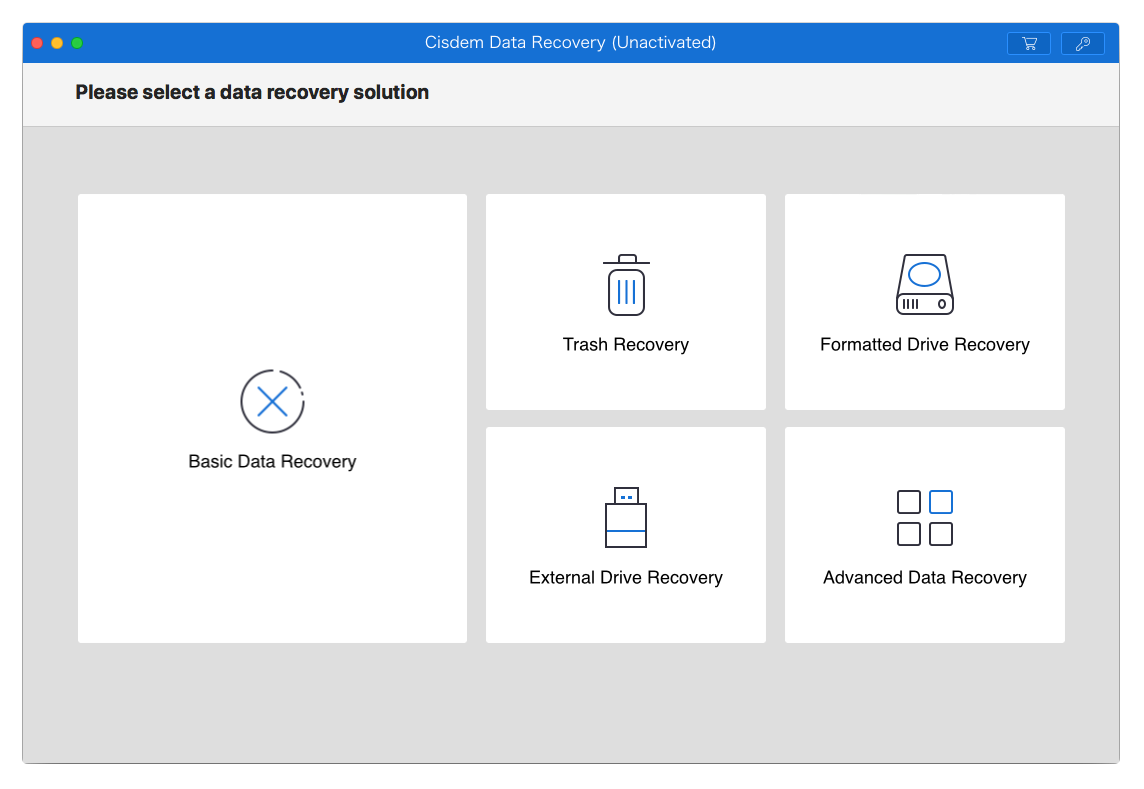 Step 3. This data recovery software will list all storage devices that appear in Disk Utility. So if you can find your external hard drive in Disk Utility, you can select it here. Then click "Scan" to continue.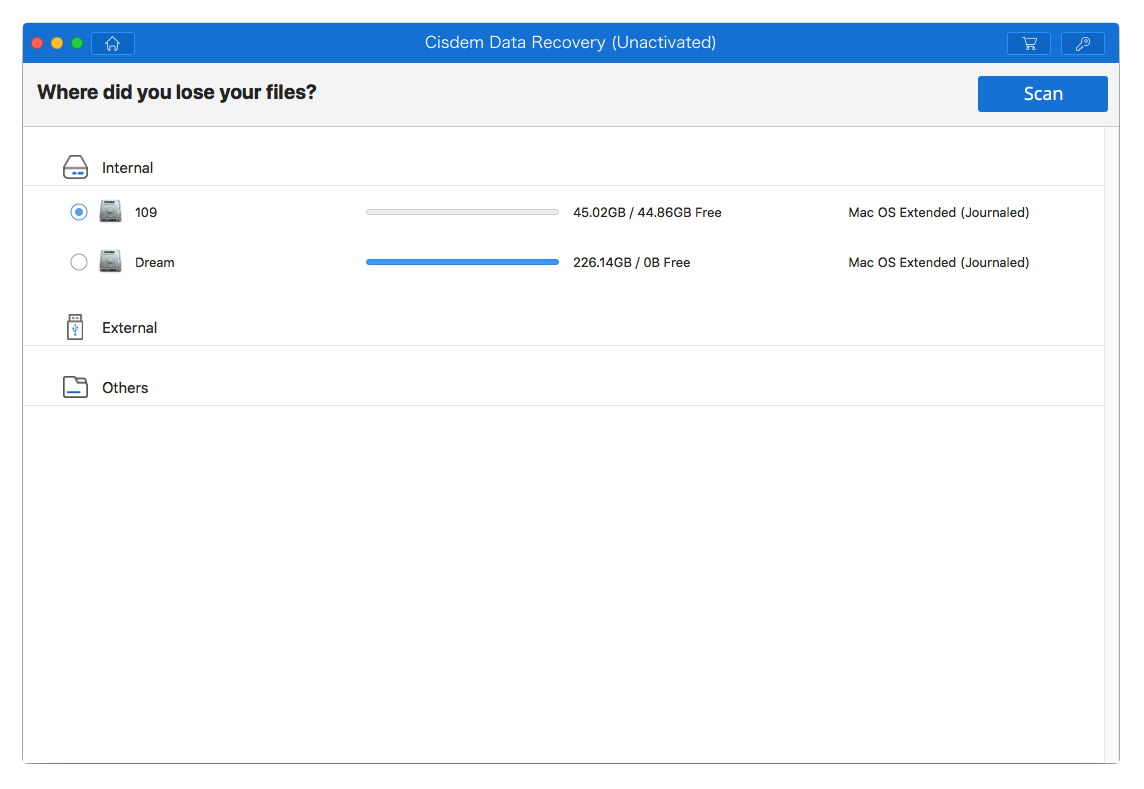 Step 4. After scanning, you can preview each found file. Select the files you need and click "Recover" to save them on another hard disk. Then you can access the files normally.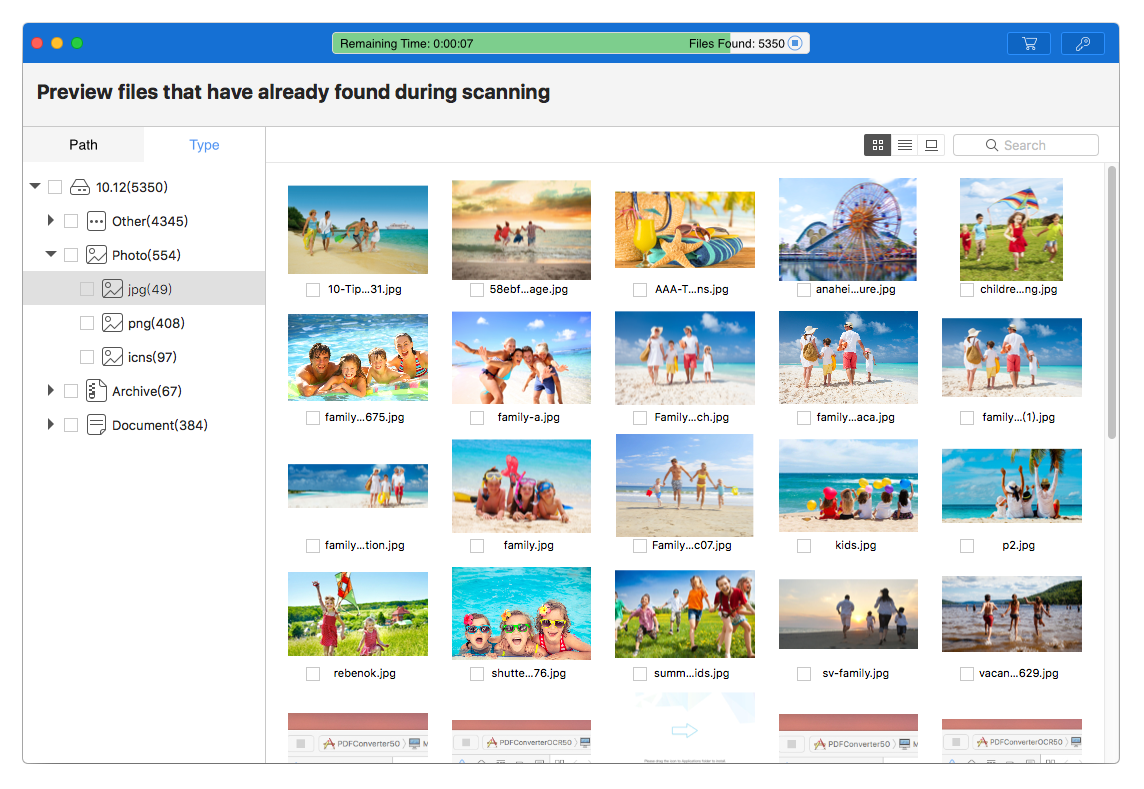 Other solutions that may fix external hard drive not showing up
From the Finder menu, select "Go to Folder…" and type the external drive path what appears under Disk Utility. Ex: /Volumes/mydisk.
Restart your Mac computer and try connecting the external drive again.
Update your Mac to the newest macOS system.
Connect your external drive to Windows computer. Delete the partition and connect back to your Mac.
Some times this issue might happen because of the unsupported drive format. Install Fuse for Mac or NTFS-3G for Mac to add drivers that allow you to read and write to NTFS-formatted external hard drives.
If you know any other solutions to fix external hard drive not showing on Mac, share us via comment.

Jose Henline


Jose specializes in reviews, how-to guides, top lists, etc. on PDF, data recovery and multi-media. On his spare time, he likes to travel or challenge some extreme sports.