I know it's difficult for many people to make a decision on jailbreaking your device or not. But the main reason for many iOS users to jailbreak their device is that jailbreaking allows they to really take control of their device. If you have jailbroken iOS 9 device, and that means it's time to start collecting the best jailbreak apps and tweaks to make use of new features. There are lots of jailbreak and Cydia apps that can enhance iOS 9 new features, and bring some of those features to jailbroken iOS 10 devices. In this article, we will show you 8 best jailbreak and Cydia apps or tweaks which will allow you to customize different feature on your iOS 10 devices.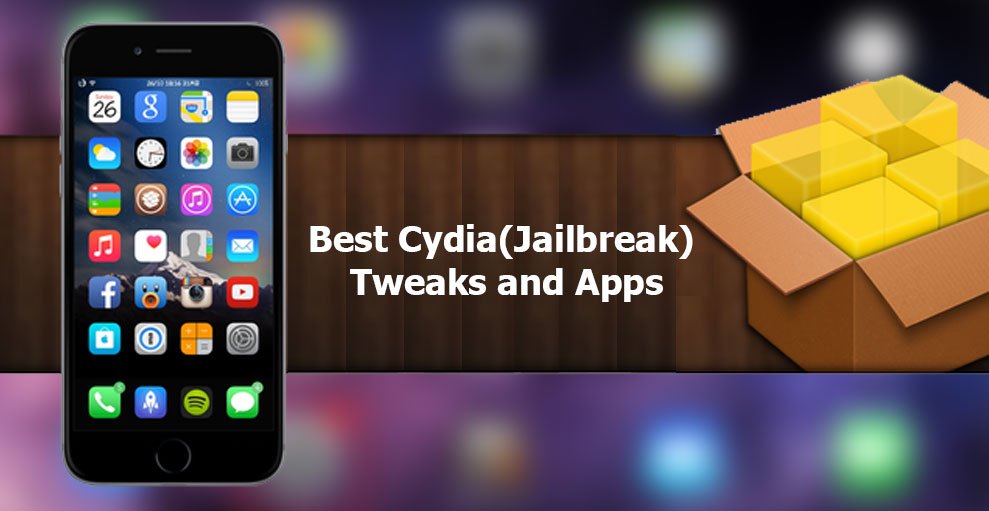 1. CCSettings - Customize Settings Appear in Control Center
CCSettings, one of most popular tweak for Control Center. It lets you customize what settings appear in the Control Center. If you never use Airplane Mode or the Wi-Fi toggle, you can swap them out for something like Location Services or a Personal Hotspot. And the newest version of CCSettings adds more toggles for Control Center and configure options from Settings. If you just need customize control center, then you can surely download CCSettings and choose the toggles what you need.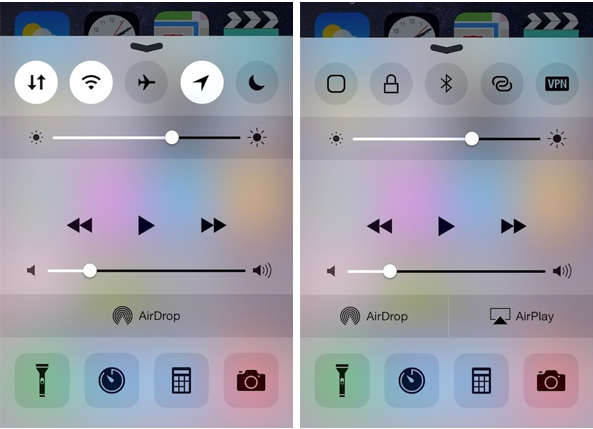 2. WinterBoard - Customize Themes of iOS
WinterBoard has the power to transform the aesthetics of the user interface on a jailbroken iPhone, iPad or iPod Touch and gives your iOS 10 device a graphical overhaul. In order to get new themes, you have to search for them on Cydia and download them. Once downloaded, Winterboard recognizes the theme, gets all data from it and changes the interface of your device accordingly. So if you want to customize the look of iOS, WinterBoard is a good choice.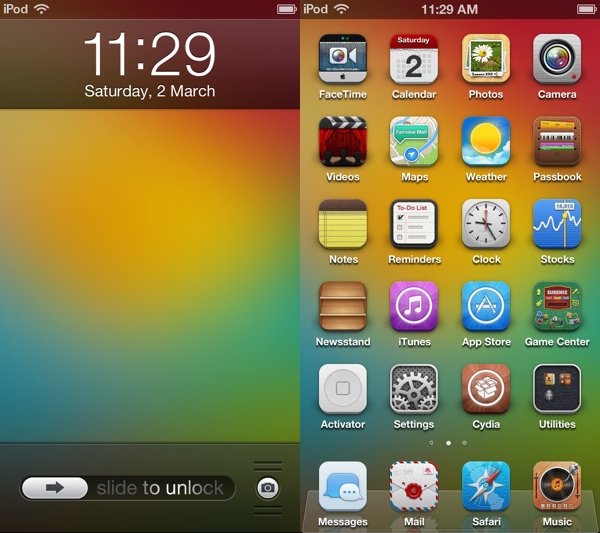 3. RevealMenu - Bring 3D Touch-style Quick Actions
As we all know, one of the landmark new features in iOS 9 is 3D Touch on both the iPhone 6s and 6s Plus. With 3D Touch, users can access Quick Actions from the home screen and Peek and Pop from within a variety of third-party apps. RevealMenu is a new iOS 10 jailbreak tweak which allows you to short hold on an icon to bring up the Quick Action menu, no iPhone 6S or 6S Plus needed.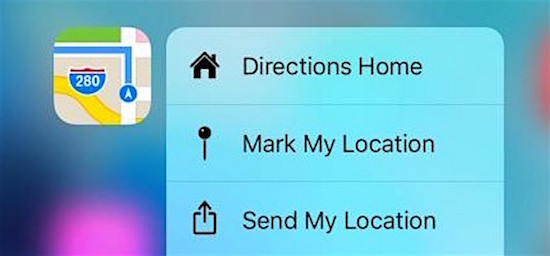 4. Springtomize 3 - Customize Almost Every Aspect of iOS
Springtomize 3, one of the most popular jailbreak apps in Cydia that many iOS 9 jailbreakers have been looking forward to for quite some time, has been updated for iOS 9. It allows you to pack a bunch of tweaks into one package and customize any elements of iOS ranging from the Lock screen to the Home screen dock and animations. The tweak has been localized in 20 different languages, so everyone will be able to use it without an issue.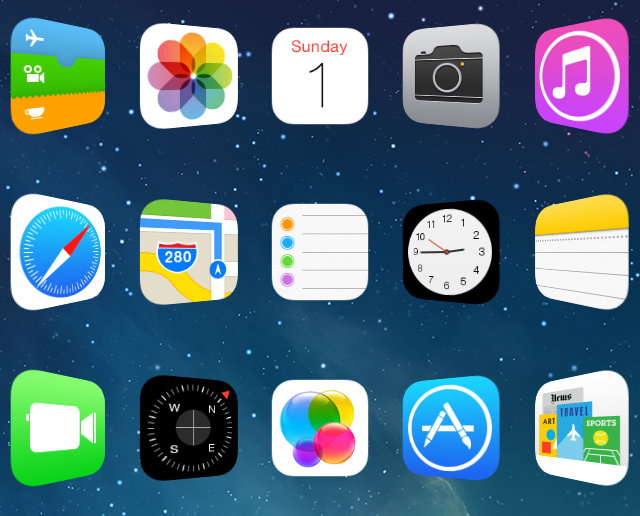 5. NCCards - Customize Notification Center
NCCards is a new Cydia tweak that will change the notifications style that appear in notification center with cards, which will be exactly same as you see on Apple Watch. Not only notification cards, but you will also see app icon on top left side. Overall, NCCards is a solid tweak that brings a good-looking collapsible interface to Notification Center notifications and it will cost you $2.99. Is it worth $2.99? I guess it depends on how often you use Notification Center.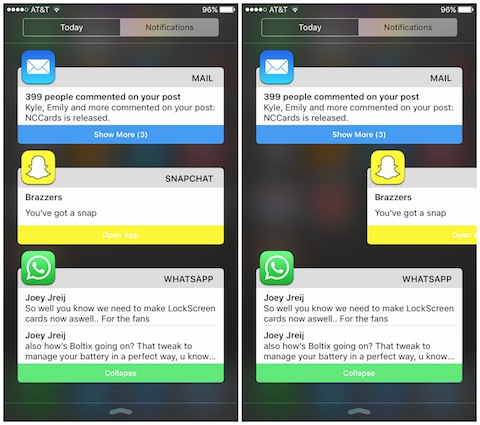 6. SwitcherTweak - Customize the iOS 10 App Switcher
SwitcherTweak is a free jailbreak tweak that adds lots of new options to the App Switcher, including scrolling direction, respring options, padding, blur, modifying the switcher size and more. With SwitcherTweak you can change the direction with which the app switcher scrolls: Left, Right, Up, or Down. The switcher cards layout is also customizable to allow different spacing to fit individual preferences.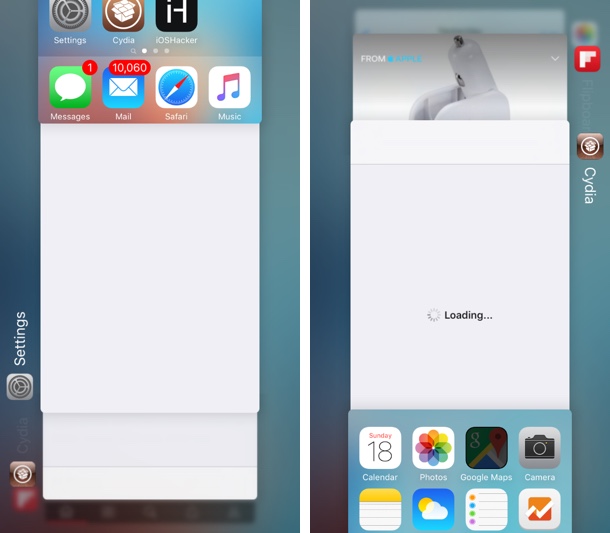 7. BreadcrumbsAway - Wipe the Back Button
iOS 9 added a handy "Back to" option when you follow a link from one app to another. In execution, the button can get in the way if it happens to lay over an app in an obtrusive way. If you find the button irritating and you do not like the status bar to be messy, you need to use BreadcrumbsAway to swipe the back button so it disappears and you can get access to your app.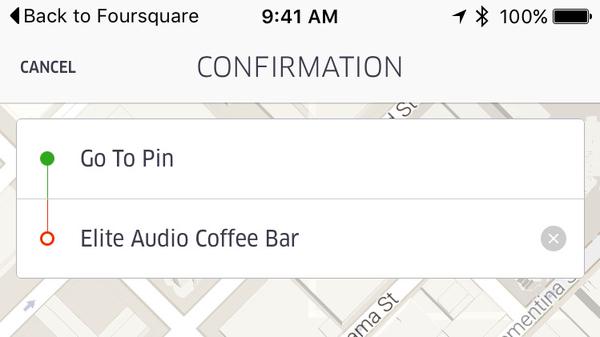 8. iCaughtU Pro - Help Catch the Thief Who Steal Your Device
Find My iPhone can help you track and locate your device but it is still not fool proof when it comes to tracking your stolen device as someone can easily turn off your device. This is where jailbreak tweak iCaughtU Pro comes in handy. It prevents someone from turning off your device and takes a photograph of the person who tries to turn it off or unlock it using an incorrect passcode, and emails it with the GPS location, which can be very useful in catching the thief who has stolen your device.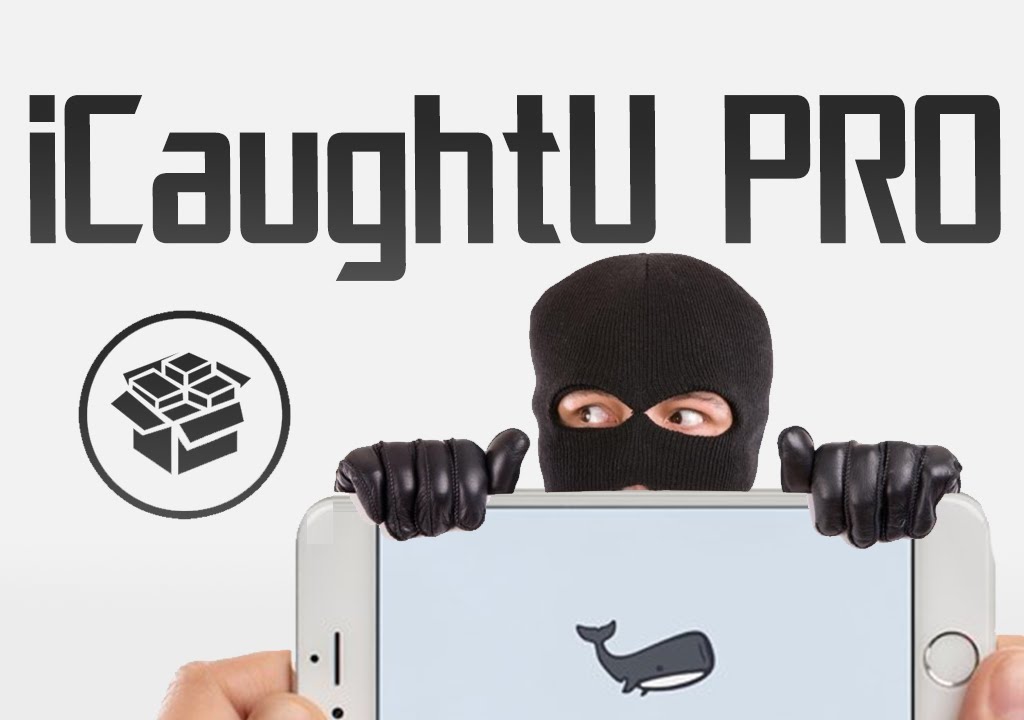 Connie has been writing for Mac productivity and utility apps since 2009. Each review and solution is based on her practical tests, she is aways energetic and trustworthy in this field.