To jailbreak your iPhone or iPad is very common and easy and it gives iOS users greater possibilities and convenience. At the same time, to jailbreak your iPhone/iPad can potentially lead to a lot of problems. Here we will list some reasons why you should or shouldn't jailbreak your iPhone or iPad. After reading this article, you may have a decision on jailbreaking your iPhone/iPad or not.
Reasons why you should jailbreak iPhone or iPad
As we all know, some teams are working on iOS 9.2 jailbreak. When faced with the upcoming iOS 9.2 jailbreak, you might be having second thoughts about actually jailbreaking your iPhone or iPad. For lots of people there's absolutely nothing to think about. Jailbreaking iOS device is a popular practice with many benefits. Here we list some reasons why you should jailbreak your iPhone or iPad.
Reason 1. Cool Jailbroken Apps
If your iOS device is jailbroken, you can download your apps from anywhere, not just from the App Store. Furthermore, if you jailbreak your iPhone or iPad, you'll have complete freedom to organize your apps. You can adjust icon sizes, add additional rows of apps, and you can add more icons to the home screen's dock, which is actually pretty handy.
Reason 2. Customize the Look and Feel Of iOS
Once your iPhone or iPad is jailbroken, you can customize your device's look and feel to suit your personality, rather than being stuck with the far more limited options in iOS. And you can also do things like change the lock screen or overhaul the entire theme.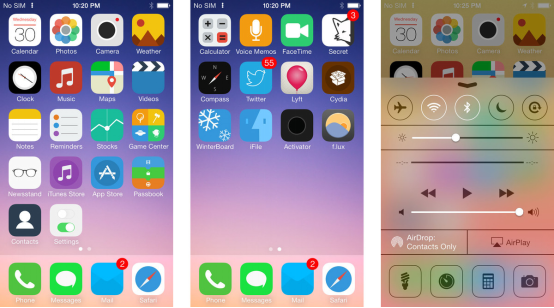 Reason 3. Better Security and More Protection
There are now better options for security and privacy on jailbroken devices though not all of them are 100% reliable. In Cydia, the security section provides tools allowing you to install key loggers, lock individual apps and media files, encrypt messages, remotely track and wipe your iPhone making others more difficult to access the device.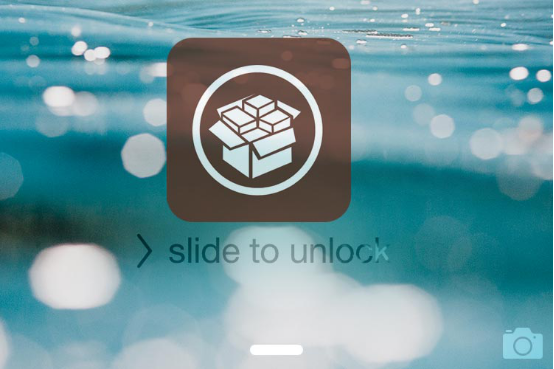 Reason 4. Tether Your Data Connection To Your Laptop
If you have jailbroken your iPhone or iPad, you can tether your data connections to other devices easily, otherwise, you can do this legally via your carrier which may add an extra data charge for tethering, or require you to purchase a tethering plan.
Reason 5. More Flexibility
Generally speaking, your iPhone or iPad will becomes more flexibility after you jailbreak it. You can get access to all the files and folders on them. You can rename, delete, copy, duplicate, backup, transfer and do lots more from iPhone or iPad.
Reasons why you shouldn't jailbreak your iPhone or iPad
Though jailbreaking your iOS device gives you lots of benefits, but at the same time, it may cause you lots of problems. Below we will list some reasons why you shouldn't jailbreak your iOS devices.
Reason 1. Malware Vulnerability
According to Value Walk, Malware Vulnerability get increased when an iOS device is jailbroken. There is no doubt that malwares target jailbroken devices the most. And jailbreaking your iOS device makes your personal information, data and potentially even bank accounts and credit cards more vulnerable.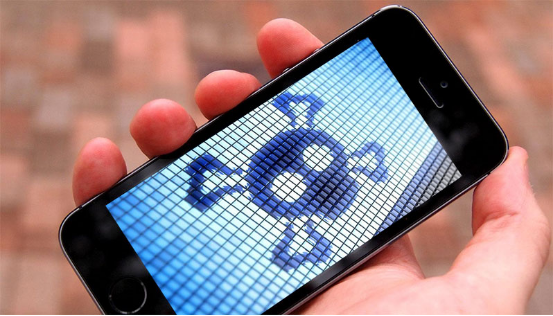 Reason 2. Invalidate Your Device's Warranty
The most obvious argument against jailbreaking an iPhone is that it completely invalidate your device's warranty. If you have jailbroken your device, you will run the risk that Apple will do nothing under the existing warranty. For example, if you lost some important files after jailbreaking, you can't hope Apple will get them back for you, all you can do is to use an iOS data recovery to recover lost files or restore your iPhone from iTunes or iCloud backup.
Reason 3. Jailbreak Difficulties
Jailbreaking your iPhone which runs the newest iOS is not easy to implement. Every update to iOS will break your jailbroken iPhone if you decide to update it. Or you may have to sit out and wait for an updated jailbreak to become available. That may take days, weeks or even months. Now, many iPhone users are waiting for the upcoming iOS 9.2 jailbreak tools.
Reason 4. iOS Instability
Perhaps one of the biggest reasons not to jailbreak your device is that it may create iOS instability. Whenever you install new jailbreak tweaks, there's the possibility that a tweak could mess with other aspects of iOS and cause problems. So in order to maintain the stability of iOS, you'd better not jailbreak your device.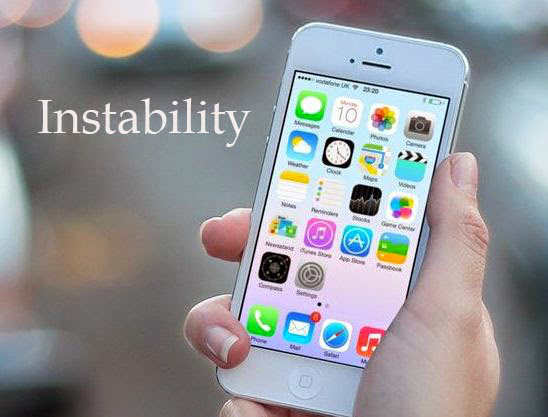 Reason 5. Updating iOS
Updating iOS for Apple devices becomes nearly impossible after the device is jailbroken. If you update your device to the newer version of iOS after jailbreaking, this may introduce compatibility problems which will even potentially brick your device completely. So if you who wish to update your device on a regular basis will need to think about jailbreaking carefully before attempting it.
To jailbreak or not to jailbreak your device, that's a question. And the answer is in your heart. If you have strong desire to freely use your device, you can jailbreak it while taking the risks that jailbreaking brings. If you don't have, just let your iPhone to keep a good state and experience the features and surprises that newer iOS brings.

Connie has been writing for Mac productivity and utility apps since 2009. Each review and solution is based on her practical tests, she is aways energetic and trustworthy in this field.