Have you ever thought about enhancing work efficiency by using good programs? Anyway, it is definitely sensible to take advantage of some best Mac productivity apps. Apps can help you with routine workflow tasks such as remembering your password, creating keyboard shortcuts, storing and managing files, and more. Here I will list ten best Mac productivity apps of 2022 for you to improve productivity and efficiency.
The Best Focus App for Mac
Block distracting apps and websites during your focus time
Offer 4 options to plan your focus time
Quick Start: Start a focus session immediately
Pomodoro: Plan focus sessions and breaks based on Pomodoro technique
Block as Scheduled: Schedule focus sessions by specifying times of the day and days of the week
Launch Limit: Set daily usage time limit or launch limit for apps and websites
Provide a Hardcore mode to enforce your focus plan
Easy to use
Help increase focus and productivity
Compatible with macOS 10.12 or later

Free Download
In this tutorial, I'll cover five areas of Mac productivity apps which will greatly help you work faster and efficiently on Mac. Those Mac productivity apps are:
Password Management App. With this app, all you need to remember is a single password to find the information to log into any site where you have an account.
Security Apps. With these Mac apps, you can lock any apps and password protect your files or folders on Mac. By using these Mac security apps, no one can access your apps or files without the correct password when you are away from Mac.
Shortcut Apps. Many tools allow you to create shortcuts or macros. Other tools come with shortcuts already built in. Make the most of shortcuts with the right Mac app.
File Management Apps. These Mac productivity apps help you to become more productive by managing files efficiently.
Lists and Note Taking App. Lists and notes are important tools to help us remember what we've done or what we would like to do.
Password Management App for Mac
Passwords are often forgotten, so the majority of people use very weak passwords and reuse them on different websites. When you log into a website and forget your password, next you will spend much time in retrieving password. Even though you can take a note of these accounts and passwords somewhere, it also takes some time to look for the account or password you need. So all you need is a password manager which allows you to use a unique password for every site or tool you use without losing track of your passwords.
LastPass
The best way to manage and store your accounts and passwords is to use LastPass. LastPass is a password manager and password generator that locks your passwords and personal information in a secure vault. It saves your passwords and gives you secure access from every computer and mobile device. With LastPass, you'll never lose your passwords.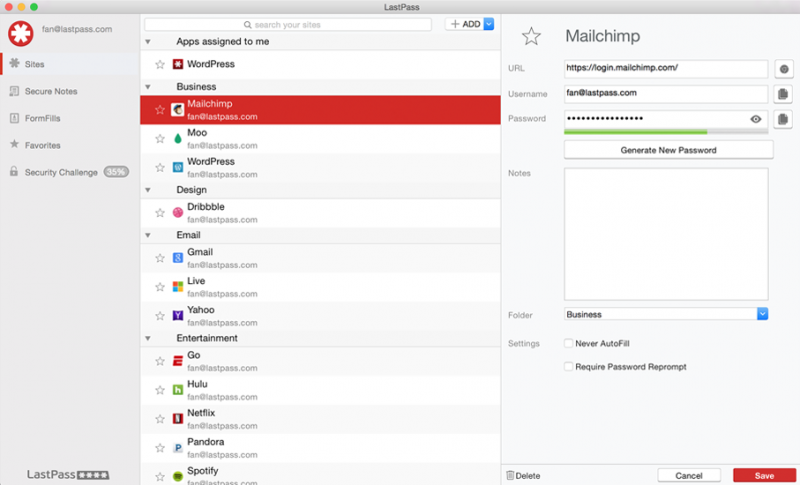 Security Apps for Mac
The Mac security apps I recommend here aren't anti-virus applications. Are there some personal information or important files that you don't want others to know? And do you want your chat log of some chat tools such as Skype to be protected from prying eyes? Here are two security apps for you to protect your information from unwanted access.
Cisdem Focus
Cisdem Focus is a focus app for Mac. It helps you focus by blocking distracting apps and websites during your planned focus time. It offers four ways for you to plan your focus time: Quick Start, Pomodoro, Block as Scheduled and Launch Limit. Once a focus session starts, the apps and websites you specify will be blocked immediately, helping you stay focused and productive.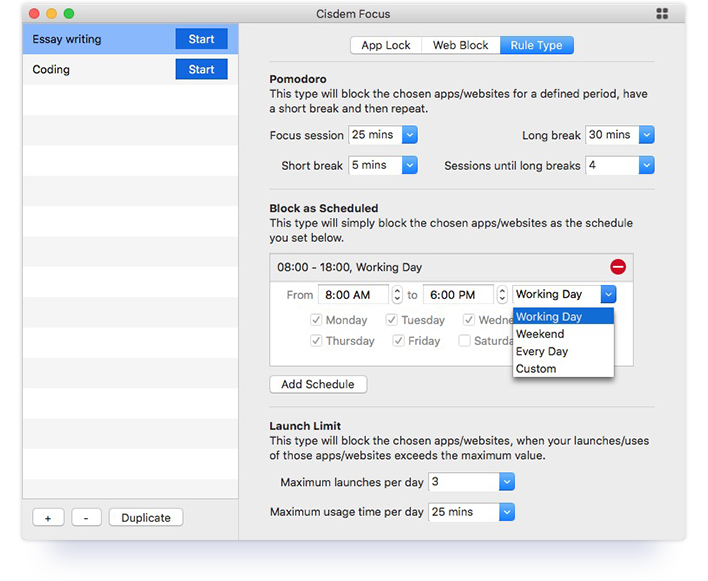 Unarchiver
Another simple tool that will save you a lot of time is Unarchiver, an app that unarchives a plethora of file types, including RAR, Zip, 7-zip, ISO, Udf, Wim, TAR, CHM, Hfs, Nsis, etc. What's more, it can also be used to archive or create password protected zipped files on Mac. So when you get files or folders that need to be encrypted, this is a direct way to do that.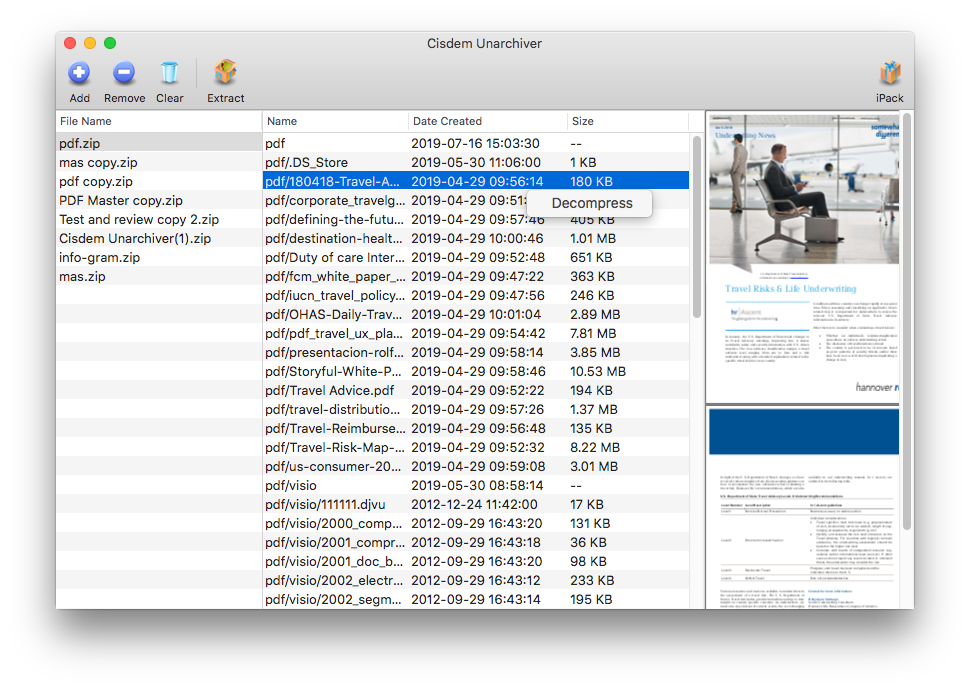 Shortcut Apps for Mac
Do you often type the same information over and over? If you do, then using shortcuts or creating a macro will save you time. Instead of typing long strings of data, type a few simple characters to enter the same information. Here are two Mac shortcut apps that offer great solutions to this issue.
Alfred
If you values keyboard efficiency and hope to use your mouse or trackpad as little as possible, Mac productivity app Alfred could be a good fit for you. The app includes several basic features, including the app launcher, Web search, calculator, and dictionary actions. Using a keyboard shortcut chosen by the user, Alfred provides a quick way to find and launch the applications and files on your Mac or to search the web both with predefined keywords for often-used sites.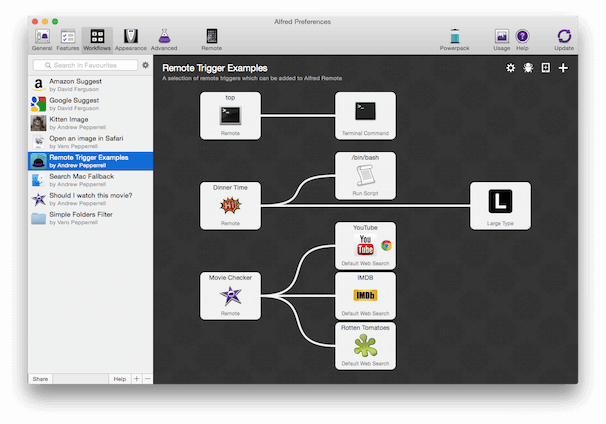 aText
aText is an easy-to-use application for Mac that allows you to accelerate your typing using abbreviations. It can save you several hours if you're working on repetitive typing tasks, such as writing e-mails, letters, press releases, and even codes. Besides abbreviations, it helps you correct your grammar by placing quotes, commas, and other such things at their appropriate places.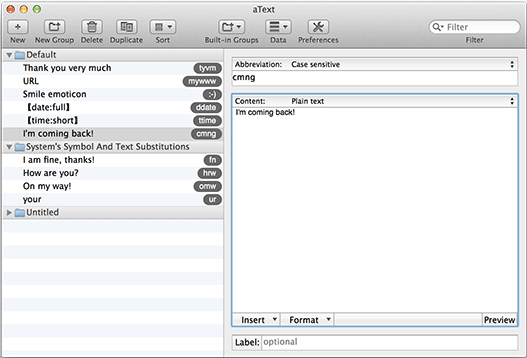 File Management Apps for Mac
Managing your files efficiently will improve your productivity. How to make your PDF files editable? When encountering files like XPS, VISIO files, how to open them? Mac file management apps can help. With these productivity apps, you can efficiently manage all kinds of files.
PDFMaster
PDF files are featured with their compatibility with multiplatform and strong encryption. However, as PDF is not an easily editable document format as compared to other competing formats like doc or docx, people usually find it hard to edit these files. Cisdem PDFMaster is exactly a multifunctional tool to be used to edit PDF files, create and convert PDF file, sign, split, merge, compress, comment, protect and unlock your PDFs with unprecedented ease and speed. You're recommended to learn more about PDF tools in "Best Free PDF Editor for Mac OS X".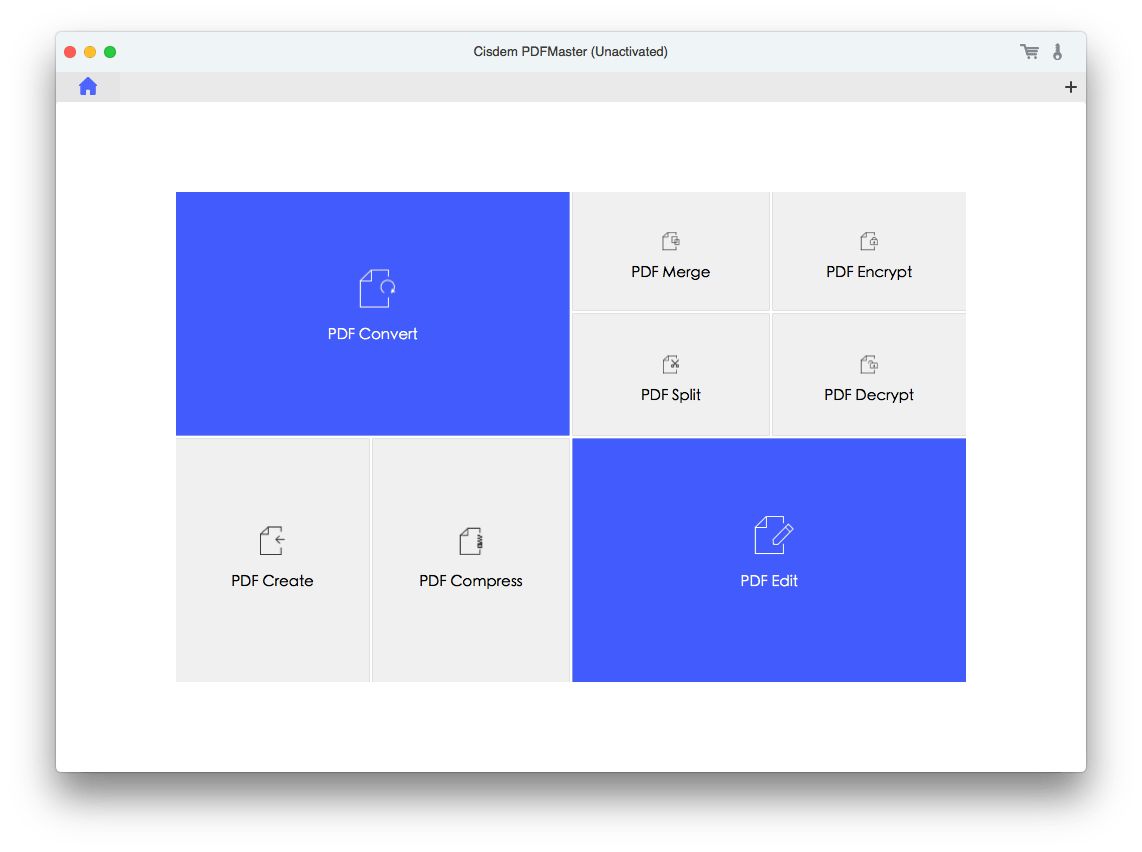 iTool for Mac
iTools for Mac is a powerful tool to efficiently manage media, iBooks, pictures and other files in your iDevices; it can help install, uninstall and backup your apps; it also can backup and restore your folders. It extends and enhances OS X's built-in networking with ease-of-use and increased functionality. iTools for Mac also lets you access your contact list, as well as your sent and received messages. To use this function though, you'll have to disable iCloud, since iTools for Mac doesn't play well with Apple's online copy service. It can be an excellent alternative to iTunes.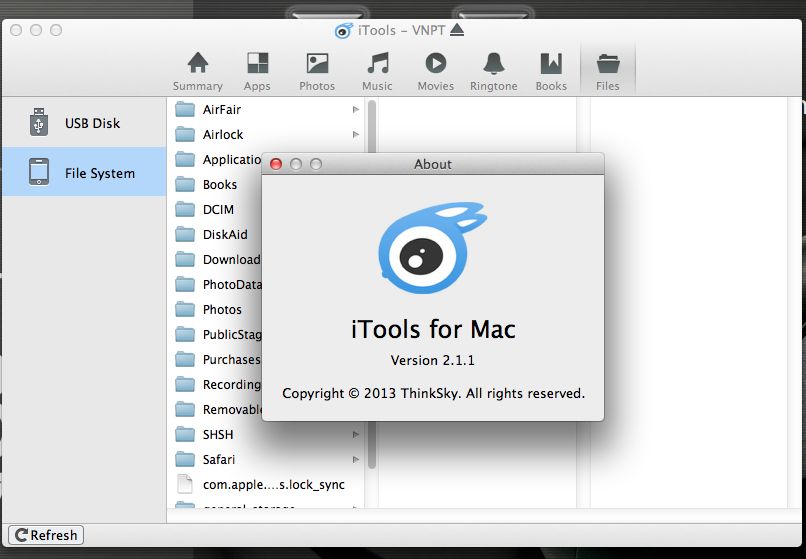 DocumentReader
In our daily work, we may sometimes encounter with some unusual files types. In order to read these files such as PDF, WPD, WPS, XPS, OXPS and VISIO, a good tool named Cisdem DocumentReader can be helpful. It can give you smooth reading experience for these files, and also, be able to print and save them into PDF for sharing. This is particularly useful for workgroups that need to collaborate their visual documentation in a multi-platform environment.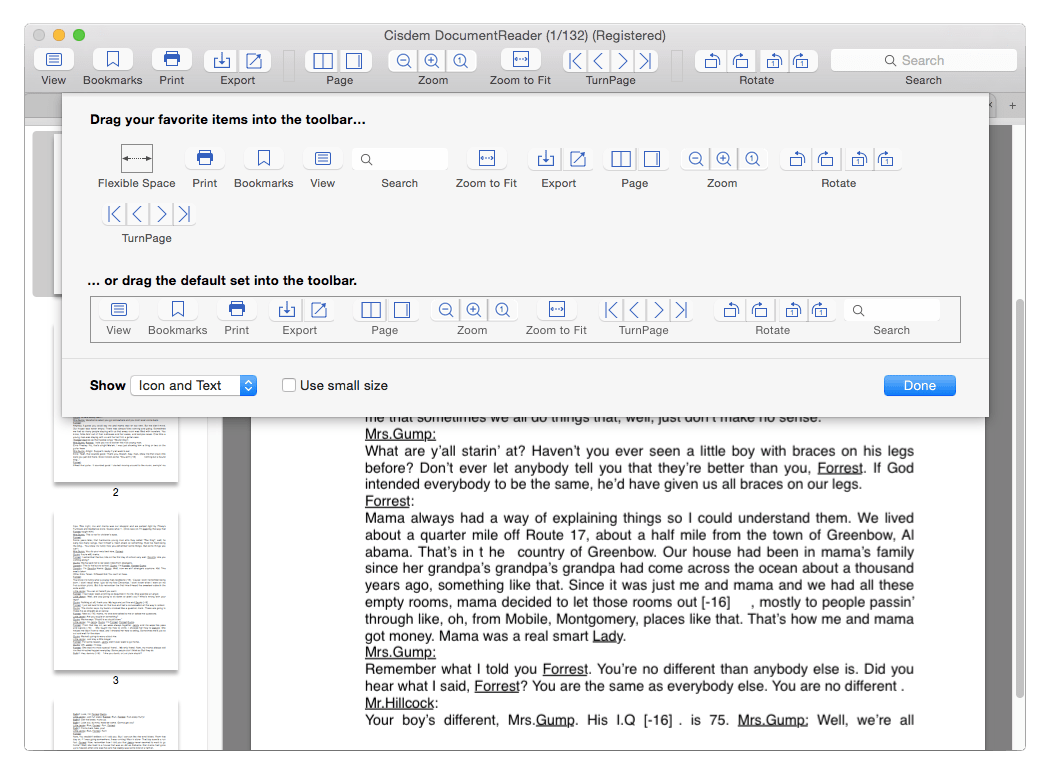 Dropbox
Dropbox is a convenient cloud storage system allowing you to access your files on any computer with an Internet connection. It creates a special Finder folder that automatically syncs online and between your computers. It lets you backup files easily and keep them up-to-date between systems. Dropbox will limit you to 2GB of free online storage (and you can purchase more, if required) and is available for Windows, Mac and Linux. By the way, except for Dropbox, you can also deal with Mac backup in three ways. Installing the app is quick and easy, and you can set up a free account to try out the program to see if it's a good fit.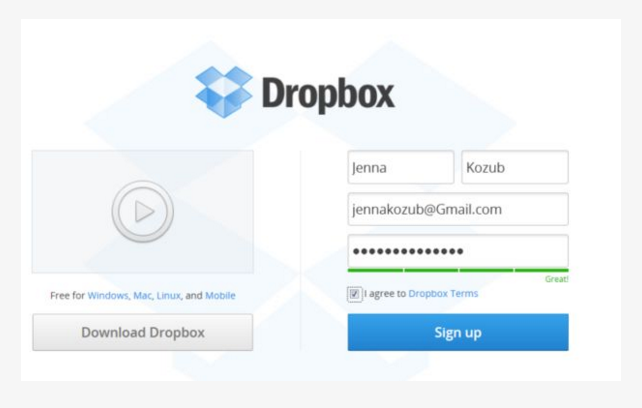 List and Note Taking App for Mac
Lists and notes remind you of something important or provide us with something we can refer back to so that we don't forget; they are indispensable especially when you are terribly busy. Here is an excellent list and note taking app for you.
Evernote
The classic note-taking app for almost any platform is Evernote. It can be used to do the following things: Create notes containing text and audio; Clip application and web content directly into Evernote; Find printed and handwritten text within images; Synchronize with the Evernote Service and access all notes, even ones taken using other clients. The app is available in a tiered pricing model that starts with a free version.