It's really annoying that iTunes display you the error "iTunes cannot read the contents of the iPhone" when you want to view contents of iPhone. Apple only recommends you to factory reset your iPhone and erase everything on the iPhone. Is it the only solution to fix iTunes can't read contents of iPhone? No, in fact there are some other measures you can take to fix the issue before you need to restore your iPhone and lose all personal data without backup.

Before I'll show you the ways to fix "iTunes cannot read contents of the iPhone", let's figure out why the issue happens. The causes of this issue may include iPhone jailbroken, corrupted iTunes database files like iTunesDB or iTunes CDB, an additional transfer program conflicting with iTunes, etc. No matter what reason causes the issue, you can try below solutions to fix it.
Recover Lost Files on iPhone & iPad
Applicable to different data loss situations: iOS update, jailbreak, factory reset, device lost/damaged/broken
Restore Messages, Contacts, Notes, Reminders, Calendars, Photos, Videos
Recover data directly from iPhone, or from iTunes/iCloud backup
3 steps only to restore files
High recovery rate

Free Download

Free Download
Solution 1. Rename or Delete Corrupted Files Manually
Connect your iPhone or iPad to your computer and download "i-FunBox" which gives you control of the iDevice's file system from your computer.
Open i-FunBox and search for iTunesDB or iTunesCDB files. They should show up in a location: /var/mobile/Media/iTunes_Control/iTunes.
Rename "iTunesCDB" "iTunesContol" and "iTunesPrefs" on your iPhone before it connects to iTunes again. If you cannot rename them, then delete them as the last resort.
At last, quit i-FunBoix and reconnect iPhone or iPad to iTunes.
Solution 2. Update iTunes to the Latest
Make sure you have updated the iTunes to the latest version on your computer. For Mac users, open iTunes and go to iTunes > Check for Updates. For Windows users, please go to Help > Check for Updates. It will show you a new version of iTunes to download if the iTunes is not the latest.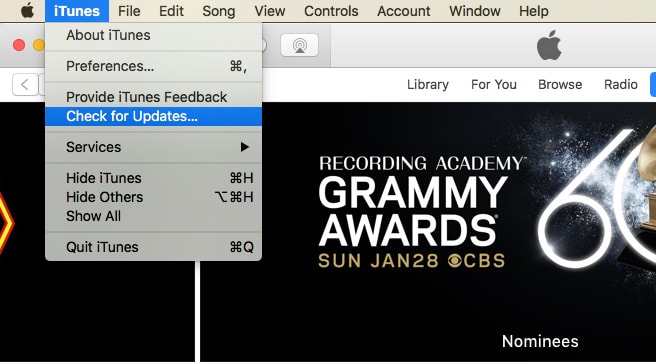 Solution 3. Uninstall and Reinstall iTunes
Deleting and reinstalling iTunes is highly recommended by many iOS users in the Apple Support Communities to fix the issue "iTunes cannot read contents of iPhone".
For Mac users to uninstall iTunes
For Mac users, you can't directly move iTunes app to Trash. Before you do that, you need go to Applications folder, and right click iTunes to select "Get Info". Then click the lock icon at the bottom and enter your administrator password. Expand "Sharing and Permissions", click "everyone" under name and click "Custom" to select "Read & Write". Then click the lock icon again to lock the settings. Then you can directly move iTunes app to Trash.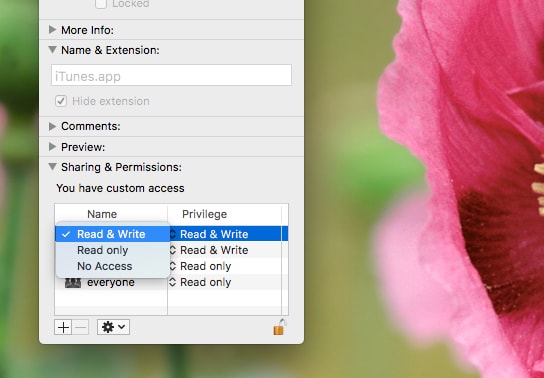 For Windows users to uninstall iTunes
On Windows 8 or later, click the Start button and type "add or remove programs". Then click on the link that appears, and in the Settings, scroll down to find "iTunes." Click "Uninstall," then confirm it to uninstall iTunes.
On Windows 7 or earlier, click the Start button and find the Control Panel. Then click "Programs and Features" and locate iTunes. Right-click the entry and click "Uninstall."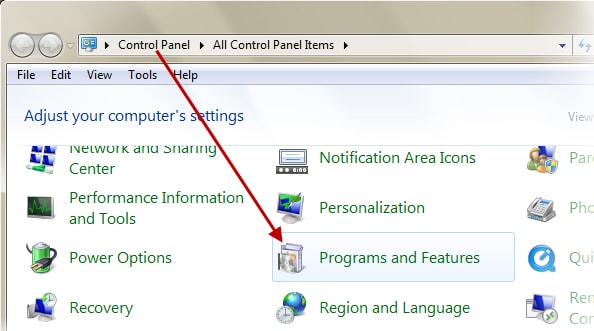 To reinstall iTunes, just download iTunes from apple website. And then click or double click the installer file and follow the on-screen prompts to re-install iTunes.
Solution 4. Restart your computer and iOS devices
If the issue still exists, then you can restart your computer and iOS devices. Some users claim that the method can solve the most of the iTunes errors, so please follow below guide to restart the computer and iOS device.
Restart your iOS devices like iPhone
On your iPhone, press and hold the sleep/wake button.
A red "Slide to Power Off" slider appears on the screen. Slide it to turn off the iPhone.
After a few seconds, press and hold the sleep/wake button again until the Apple logo appears on the screen.
Restart your computers like Mac and Windows
For Mac user, click the Apple logo icon to select "Restart…" and confirm it. Then your Mac will restart.
For Windows user, open the Start menu, click or tap the Power button or Power Options button. Choose Restart.
Solution 5. Restore iOS Device to Factory Settings
If the above ways can't fix the issue that iTunes can't read contents of iPhone, the last solution is to restore your iOS device to factory settings. But it will erase all your device's data, including photos, contacts, messages, videos, call history and more other files. So you'd better back up your device to iCloud first. You can also try third-party app like iPhone Cleaner which offers backup feature to backup all data on Mac.
To restore iOS device to factory settings, just connect your device to computer, select it when it appears in iTunes, choose the Summary tab, click "Restore iPhone", and click "Restore" button to confirm.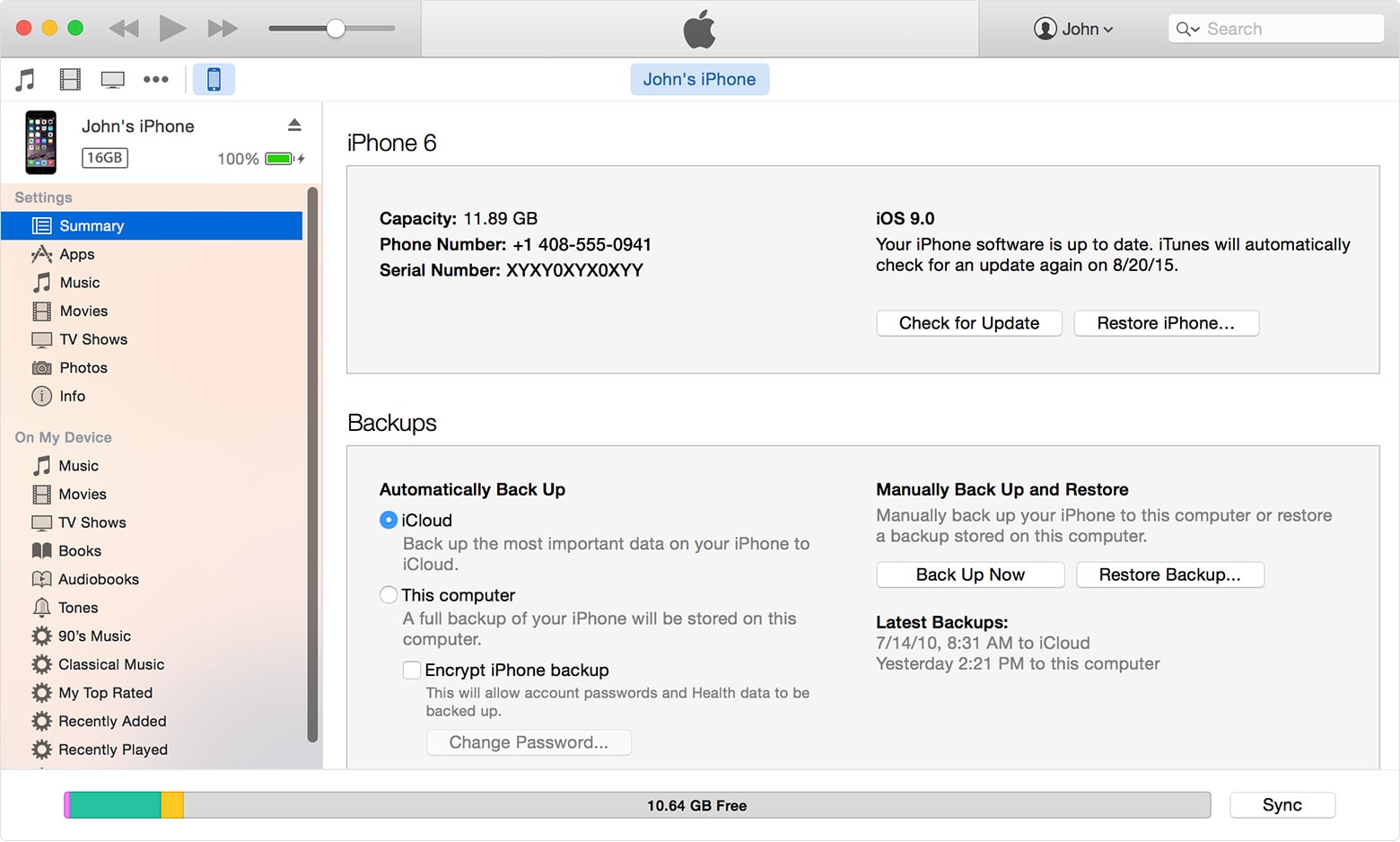 Tip: Lost Data During the Process, How to Fix?
If you forgot to backup your device before restoring and lost data during the process, you can try an iOS data recovery tool like FoneLab iPhone Recovery to recover all lost files from your iPhone, iPad or iPod touch. iPhone Recovery can recover photos, messages, contacts, notes, voice memos and many other files. It is free for you to try and recovers data in three steps.
Download and install FoneLab iPhone Data Recovery on your Mac or Windows.
Free Download Free Download
Connect iOS device to your Mac or Windows and open FoneLab iPhone Recovery.
Choose "Recover from iOS Device" and click "Start Scan".
After scanning, click each category and item to preview details.
Select the files you want to restore and click "Recover" to save them on Mac.
In all, no matter whether your device is jailbroken or not, you can try all the above solutions to solve the issue that iTunes cannot read contents of iPhone, iPad and iPod Touch.

Jose specializes in reviews, how-to guides, top lists, etc. on PDF, data recovery and multi-media. On his spare time, he likes to travel or challenge some extreme sports.