XD Card (xD-Picture Card) is usually used by Fuji Film, Olympus and Toshiba. users can save files such as pictures, video files, etc on the device. However, SD cards are prone to corruption, accidental formatting or damage. So, Is there any way to recover lost or deleted files from XD Card? What to do when you lost data on XD Card?
To help you get rid of such an unexpected disaster, here we would like to introduce you a complete guide on XD Card data recovery.
Situations responsible for xD card data lost
There are several types of disasters that can happen on your xD picture card, and they may vary in recovering rate.
Accidental deletion. (Chance of Recovery: High) You have accidentally press the "delete" button on your digital camera or PC and delete all the files, the chances of recovering all data are very high, as long as you stop adding new data to the card.
Formatting of the digital storage media. (Chance of Recovery: High) format the memory card for whatever reason, either in-camera or on your PC. Chances of recovering all data are very high, as long as the card no new data added after the format.
xD card corruption, card pulled out during a write process. (Chance of Recovery: Moderate to Low, depends on the type of failure) if the data loss happened due to mistakenly ejecting a drive or storage device in the writing process. The chances of data recovery are moderate to low, depending on how serious the damage is.
Physical damage (Chance of Recovery: Low to None) – if your xD Card has suffered from physical damage and is unreadable, the chances of recovery with an online data recovery software are very low. You may need to take the card to a data recovery service to get your data back.
First Aids before going further
Before you use any data recovery software you can also try to connect the XD card to another device, as, the card may not readable due to incompatibility or driver-related issues. in case like this, you can try to connect your card with another camera, or with another card reader. This may sometimes solve the issue.
Now, A Data Recovery Software is your solution!
Whenever you XD picture card lost data or becomes inaccessible or formatted. you can use a data recovery software to scan your camera card and get back all lost data.
Why is it possible to recover deleted files from XD card
So what's the mechanism of XD card recovery? why we can still get data back with a data recovery software. When files are deleted or format on the XD picture card the data is not wiped directly. it is still saved on the sectors of your XD picture card, they're just invisible! you card just mark this storage as available so new files can be written on the space and overwrite the remaining data.
What next?
Stop using the card
See what we mentioned above, when you lost data on XD card, the first and most important thing you should do is stop all operations on that card, especially stop copying or deleting thing on to it. As it may overwrite the deleted files and drastically decrease the chance of getting files back. If you can, remove the memory card out of your camera and put it in a safe place.
Do not set xD card as a recovery destination
When doing data recovery on XD card, make sure set the recovering destination to another drive. Otherwise, chances are partial data would be overwritten.
Do not format the card as asked
For a damaged or corrupted XD Card, Windows and Mac may prompt you to format the card and then access the card. Please ignore that message and do not format your card before you recover the lost photos.
Cisdem Data Recovery for Mac
Recover lost photos, videos, documents, etc. from any storage device.
Recover lost data from inaccessible or corrupted XD card.
Five data recovery modes for all data loss situations.
Supports data recovery from recycle bin, hard drive, memory card, flash drive, digital camera, and camcorders.
Fast scan speed and easy to read recovery report.

Free Download
XD Card Data Recovery On Mac
Here is a step by step guide on how to recover deleted files from xD card with Cisdem data recovery for Mac.
1. Download Cisdem data recovery and Install it on Mac. You can also install the app on a USB drive if needed.
2. Connect XD card to Mac.
3. Select the "External Devices Recovery" mode.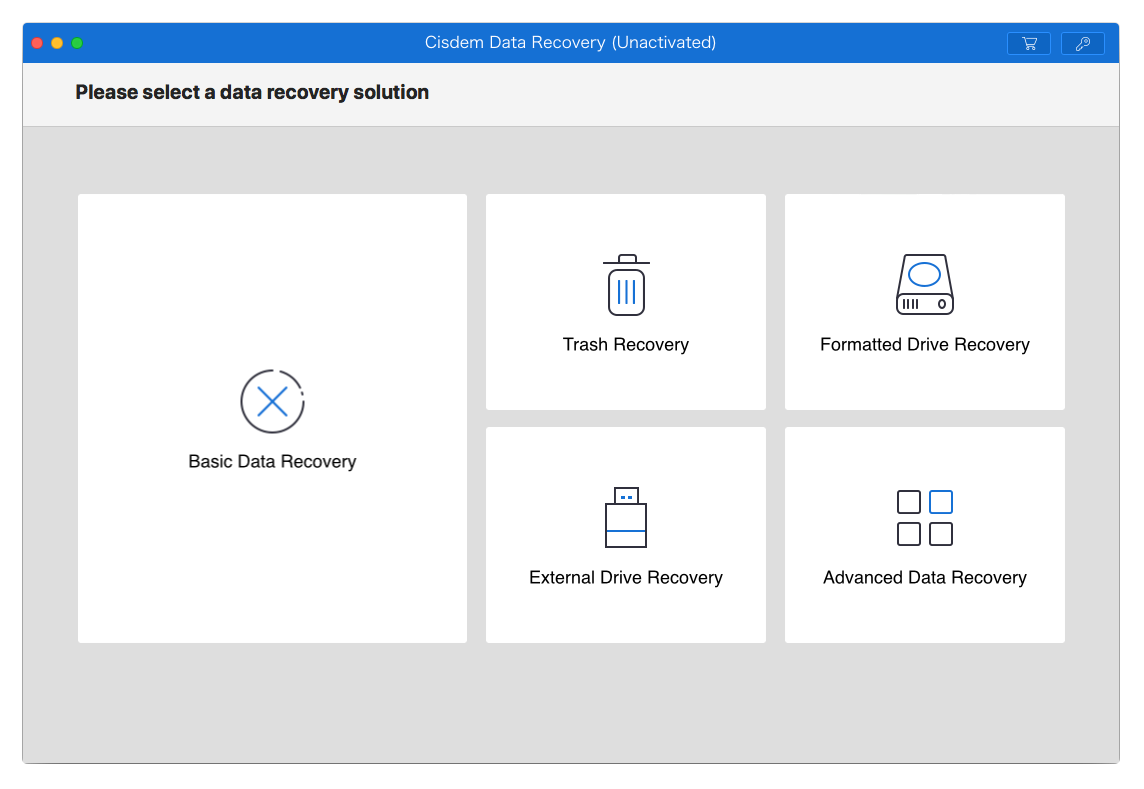 4. Choose the XD card and then click "Start" button to start scanning.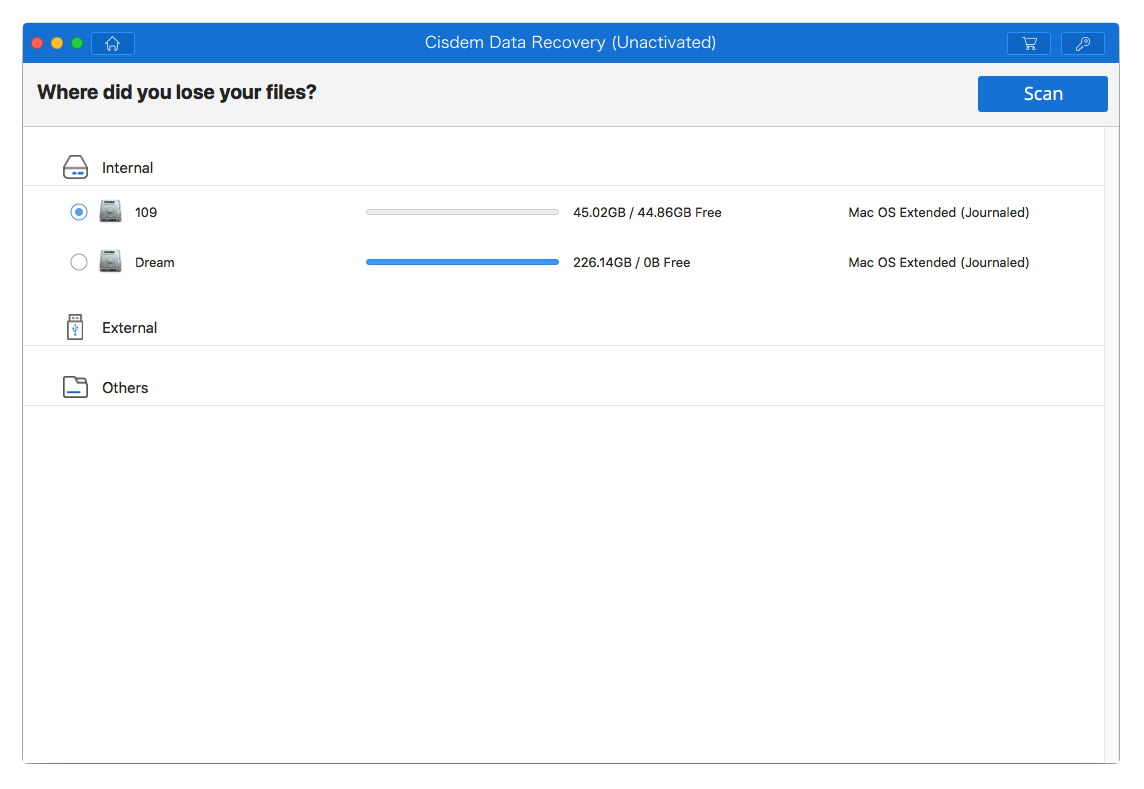 5. After scanning, it will list all recoverable files in tree view, you can preview the specific files and click "Recover" to get your lost data back.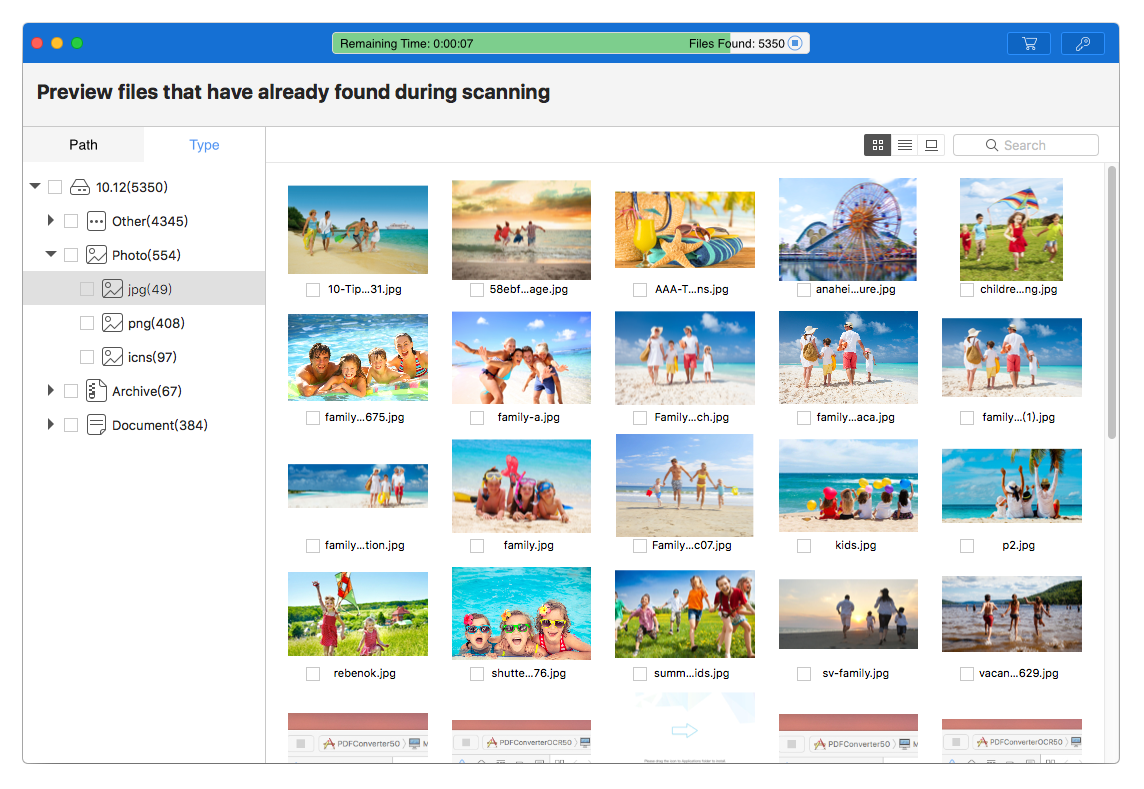 Advanced File Recovery
Cisdem Data recovery also offers an "Advanced File Recovery" option which can scan deeply and find all lost data with 98% recovery rate, so if you use External Devices Recovery and didn't find the file, you can try the "Advanced File Recovery" to find the hidden files, although it will take more time.
Recovering XD Card Files On Windows
For users of Windows (XP, Vista, 7, 8, 10) operating system. we use the app named Recuva. it is an open source data recovery software that can recover all lost or deleted files on Windows.
1. Download Recuva, Install and set up the software on your PC.
2. In the first window choose photos.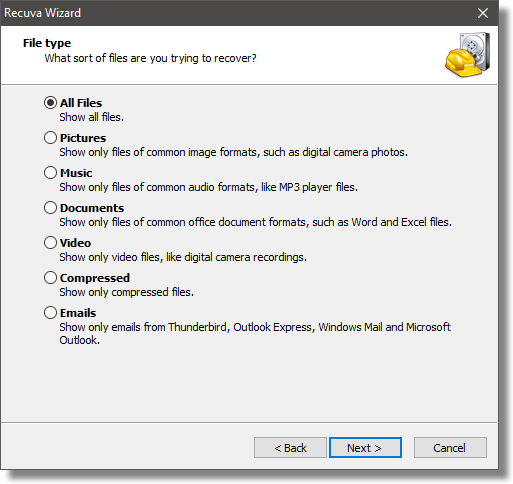 3. then choose you XD card and enable deep scan. after this choose "start" to start the scanning process.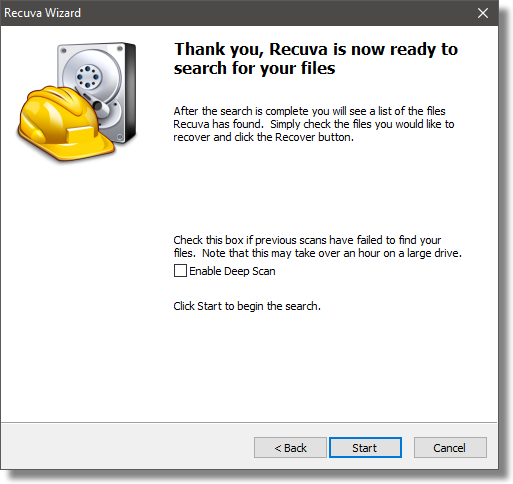 4. After scanning, Recuva will list what it has found, and mark the recoverable rate in 3 different colors. Green indicates high recovery rate, Orange for average recovery rate, and red indicates the file is overwritten, and unrecoverable.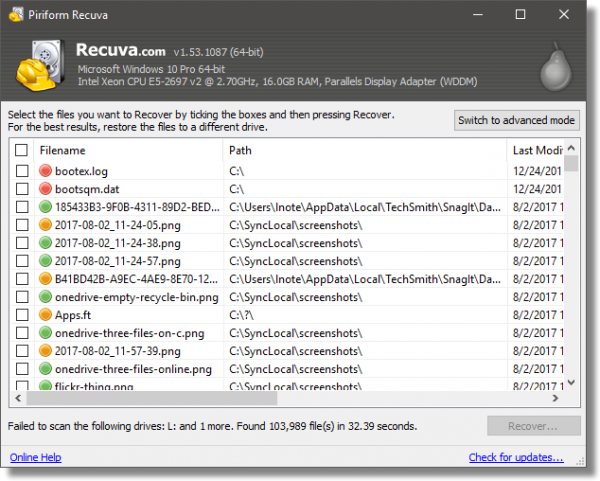 Done!