Teachers or tutors usually guide a class learning by creating a less plan, covering a learning goal, procedure details, measuring methods, etc. A lesson plan helps the teaching-learning go well and yield satisfactory results for both parties.
Hence, we collect several websites to download free blank lesson plan templates in PDF for you, no matter you are teaching in a Kindergarten, high school or college.
4 Websites to Download Free Blank Lesson Plan Template PDF
You may find PDF resources allowing you to download directly online, surely they are safe to use. But if you want more choices to pick the one meeting your requirements the most, you will need to go to professional websites, here 4 popular websites to obtain free blank lesson plan templates in PDF are listed as following.
#1 teacherplanet (For Kindergarten, 1st ~12th grade)
teacherplanet is dedicated to provide teachers with sources and tools to make their teaching easier and more efficient. Range from lesson plan, worksheet, rubrics, fun stuff such as quotes and brain boost, to certificate, you can find nearly all needed sources on this website.
As for the lesson plan templates PDF resources, teacherplanet contributes its best to offer different templates under various circumstances and for specific subjects, you can find both daily and weekly lesson plan here for preschool, elementary and secondary students.
There are approx. 100 template for daily lesson plan and another 100 for weekly lesson plan, most of the template are saved in PDF and can be directly downloaded according to the address. What the most important is, all the PDF lesson plan template are blank, allowing teachers to fill in as needed.
Daily Lesson Plan Template PDF
Weekly Lesson Plan Template PDF
Once you have chosen a template, select and you will be navigated to an individual page. Click on the selected template again, you will be directed to a PDF file, then you can print it out or download directly by saving the file.
#2 teacherspayteachers (For Kindergarten, 1st ~12th grade)
teacherspayteachers is a popular website offering original educational resources, free or paid. There are about 100 lesson plan templates available for free downloading, designed for different subjects or grades. Most of the PDF lesson plan templates are editable, even fillable.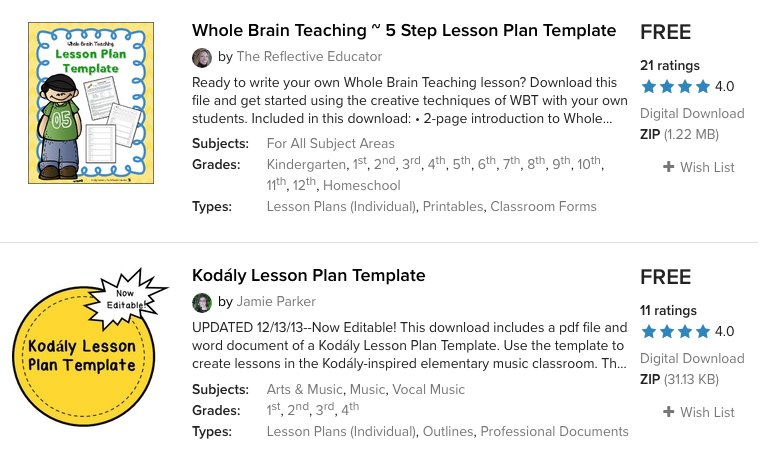 However, you are required to register with your email account to download these free templates. Once you have preferred a template, go to the page, click the "Download Now" icon, you will be prompted to save the file after several seconds.
#3 template.net (For Kindergarten, 1st ~12th grade)
template.net is a website with professional collections of different templates, designed for CMS, Web, eCommerce, Design or Business.
Therefore, lesson plan templates offered by template.net are relatively professional than others. Not just a blank form requiring information supplement, detailed descriptions are added to guide how the lesson plan carry out. All the PDF files are contained in a ZIP archive.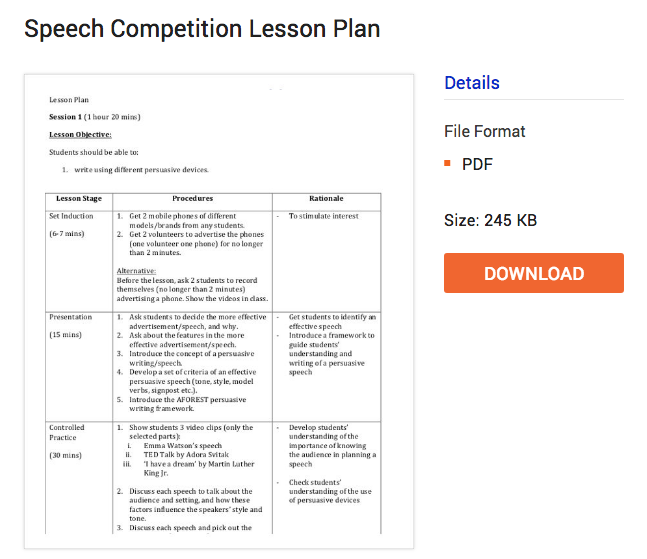 Click the download icon on the right, you will be guided to save the PDF in Zip.
#4 sampletemplates (1~12th Grade, College)
sampletemplates offers different genres of template for business, letters, resumes, calendars and forms, to help people work and live in a better and more elegant way.
Though there are only 9 downloadable lesson plan templates available on this website, you can find some good choices for college students. After you click "Download" icon, you will be required to enter the code to verify you are a real user. Then you will get the lesson plan template.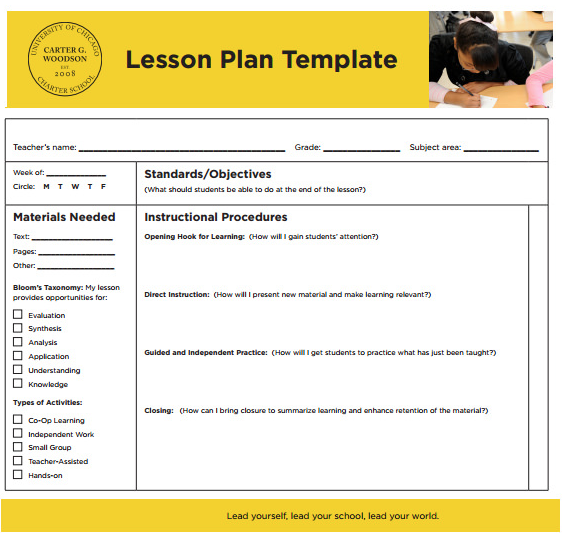 How to Modify a Lesson Plan Template PDF for Personalization?
Existing lesson plan templates make it easier and faster to scheme a lesson, but we have to admit, not each one of the template perfectly applicable for our real teaching needs, sometimes, we need to modify a little.
That's the reason why you are recommended to download free editable and fillable lesson plan templates allowing further modifications. But if you have download some templates quite meets your requirement, but prohibit you from modifying, you will need to make PDF editable.
To edit a PDF lesson plan template, you will need a PDF program, which allows you to make image lesson plan template in editable PDF, or other editable formats, such as Word, Excel, etc. PDF Converter OCR is such a program with main features as following:
Make image lesson plan templates in editable and searchable PDF
Convert PDF lesson plan templates to Microsoft Word, Excel, etc, for free editing
Create PDF lesson plan templates from other documents
Merge PDF lesson plan templates
Steps to Modify a Lesson Plan Template PDF:
Add PDF lesson plan templates to the program.
Choose the page range and output. If the lesson plan template is in image or scanned PDF format, turn OCR on.
Click "Convert" to make the PDF lesson plan template editable.
If you have converted template to editable PDF, modify the template in your PDF editor; if you have converted template to Microsoft, modify in Microsoft and save the file. After editing, if you want to save the modified Microsoft file back as PDF format, go to PDF Creator of PDF Converter OCR, add files for converting to PDF.
Conclusion
There will be more open sources added in the near future, and we will keep updating these resources for user in need. If you have any other recommendations to supplement our list, please feel free to share with us in the comment.