Losing files makes you feel terrible but it does happens. Anyway, recovering deleted files becomes quite easier today, there is no need to find a remote or local data recovery studio to get the files back, a data recovery program comes to help.
Maybe you are looking for a professional Mac data recovery tools to restore your files and come to know iBoysoft Mac Data Recovery, but without testing it, you have no idea whether there is any good about using this tool. Never mind, here we will give a test-based iBoysoft Mac Data Recovery review for you, giving its pros, cons and instructing how to use to recover your files.
What is iBoysoft Mac Data Recovery?
iBoysoft Mac Data Recovery is a mac program designed to recover lost and deleted files from Mac HD or Mac external storage devices, iBoysoft has Windows version too, named as iBoysoft iBoysoft Data Recovery for Windows. It recovers files by going through 2 parts: scanning and recovering, same as many other data recovery programs.
iBoysoft is a software developer located in Chengdu, China, dedicated to providing data recovery tools and utility tools to manage or protect hard drives. Though there isn't too much information about this company, you will get to know it is still young in this market and its Mac Data Recovery Software is also quite new when comparing with its competitors.
Is iBoysoft Mac Data Recovery Safe and Legitimate?
Yes, it is safe and legitimate.
I don't find there is any malware or bundled software coming with iBoysoft Mac Data Recovery dmg file, it is clean and safe to use. However, you will notice that it doesn't update its copyright date to 2021 and adds a portal for its NEFS for Mac Tool with the intention to advertise. In addition, after exiting from iBoysoft, there is a window prompt for a software rating.
It is legitimate to use iBoysoft Mac Data Recovery, as long as you use it for personal purpose and don't use it to recover data that don't belong to you. A data recovery is designed to recover the data that you have legal access to only.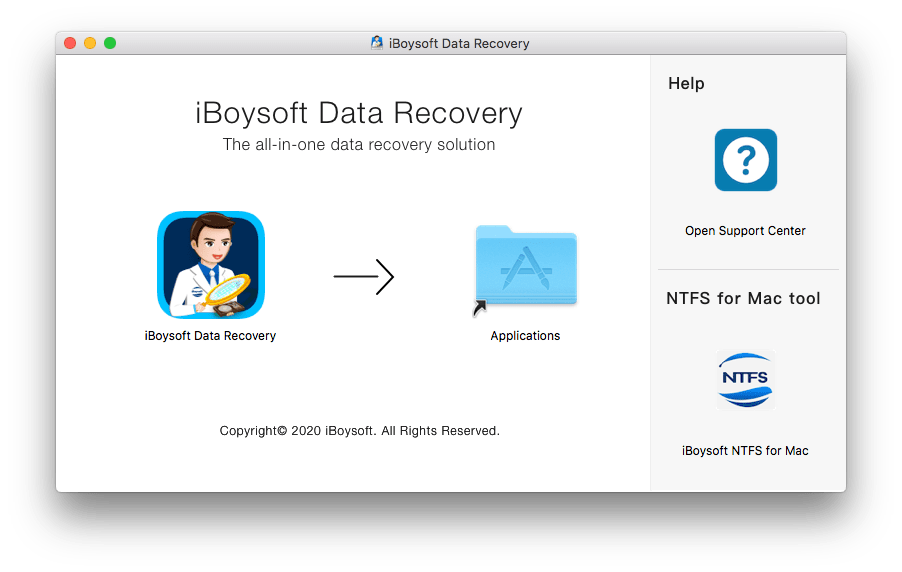 iBoysoft Mac Data Recovery Cost
iBoysoft Mac Data Recovery offers 3 editions: free, 1-month and 1 year.
The Free Edition costs nothing, but you can only recover 1 GB data from your drive. While in most cases, 1 GB is not enough for you to find a wanted file from the scanning list, you will have to pay for 1-month or 1-year license.
The 1-month license costs $89.95 and the 1-year license costs $109.95, there is no difference between these 2 editions, except the service time. But comparing with other data recovery programs, iBoysoft Mac Data Recovery costs more, the pricing is relatively high.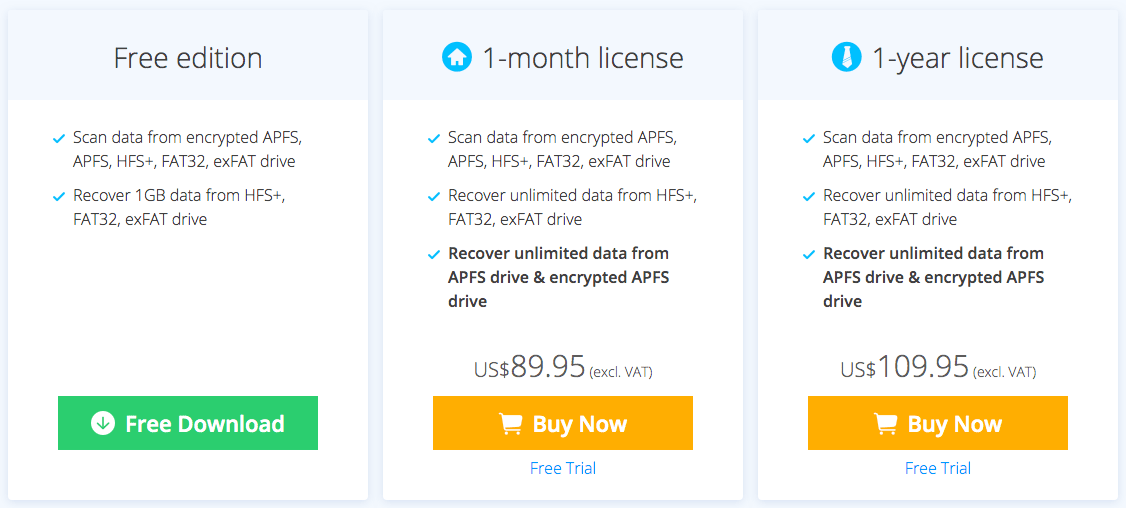 iBoysoft Mac Data Recovery Pros and Cons
Is there any good of using iBoysoft Mac Data Recovery? Here we will list out its pros and cons according to our test-based result.
Pros:
1. Recover lost and permanently deleted files under different scenarios
It helps recover lost or forever gone files deleted by accident, due to formatting, system crash, mac initialization, inappropriate repartition operations.
2. Recover photos, documents, videos, audios, emails, etc.
It can recover photos, documents, audios, videos, emails, archives and other files.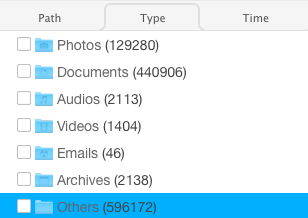 3. Support data recovery from APFS, encrypted APFS, HFS+, exFAT, FAT32 file systems
In other words, you can recover files from basically all flash drives, memory cards and so on.
4. Recover files from corrupted, unmountable, unreadable drive
There may be physical damages or inappropriate actions done to your hard drive and cause them corrupted, unmountable or unreadable, therefore you cannot access to the data anymore. But iBoysoft can recover files from these drives.
5. Allow previewing files
You can preview the found files before recovering process, basically all the images can be previewed, but quite a lot of documents cannot be previewed. And you cannot preview (listen/watch) an audio or video file.
iBoysoft offers 2 scanning modes, Quick and Deep scan, the Quick mode scans files fast, which the Deep mode takes longer time to finish a scanning.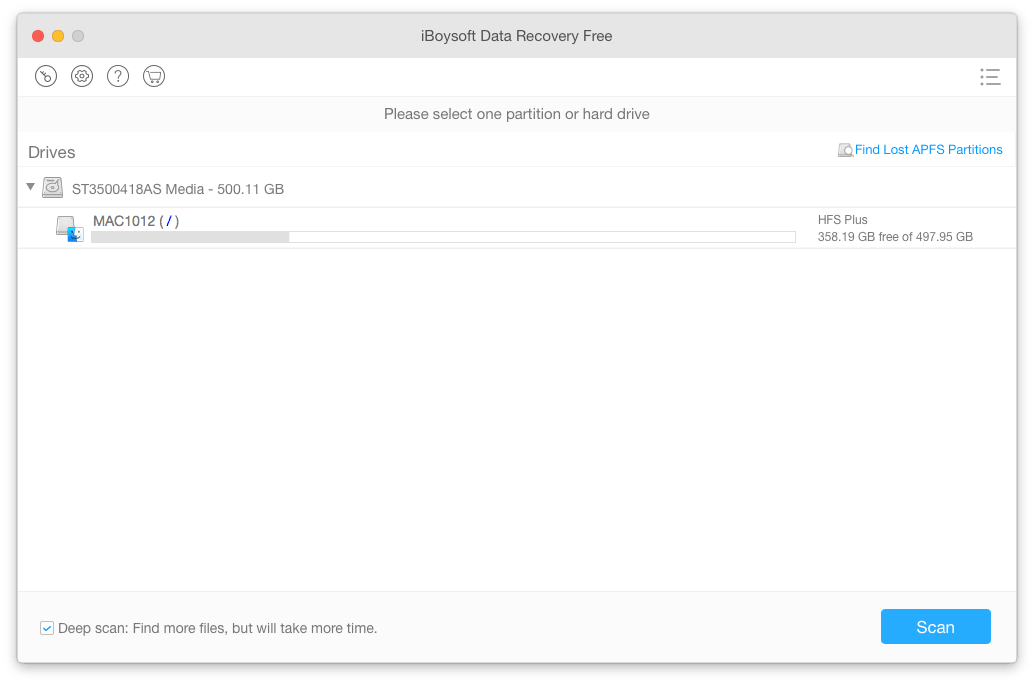 7. Set up preferences for fast scanning
To accelerate the scanning process and save your time, iBoysoft allows configuring the preferences for fast scanning: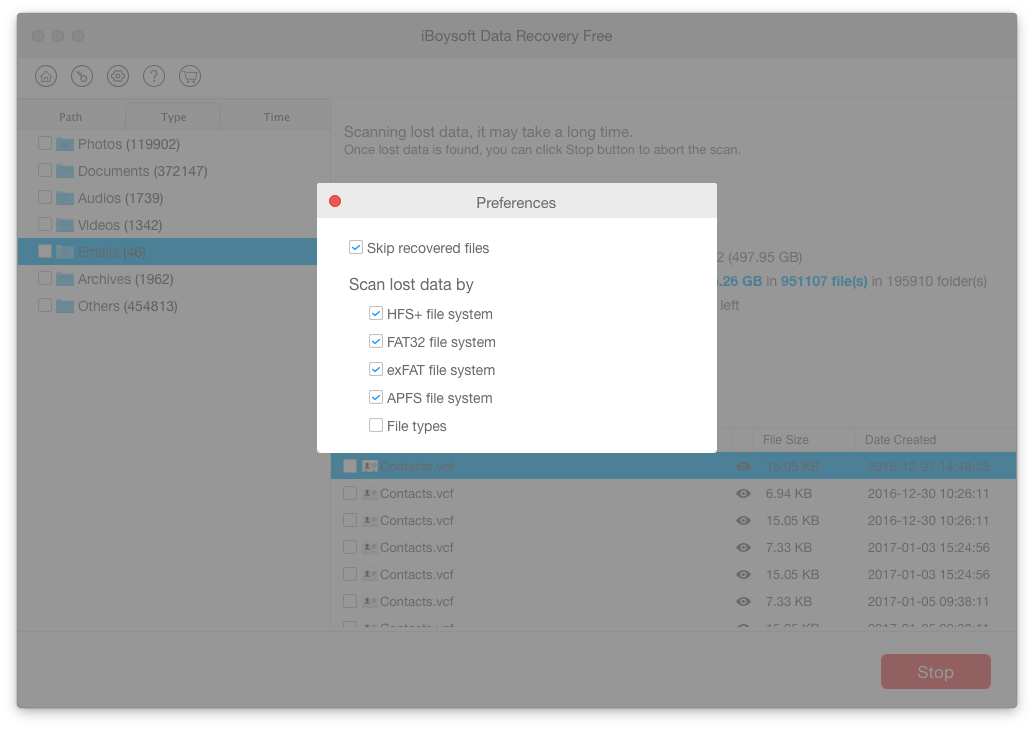 Cons:
No matter you start with Quick or Deep scan, the scanning process is relatively slow. In my test, 1 minute after starting the scanning process, the status bar remains 100% and I even doubted if the program is stuck for some reason.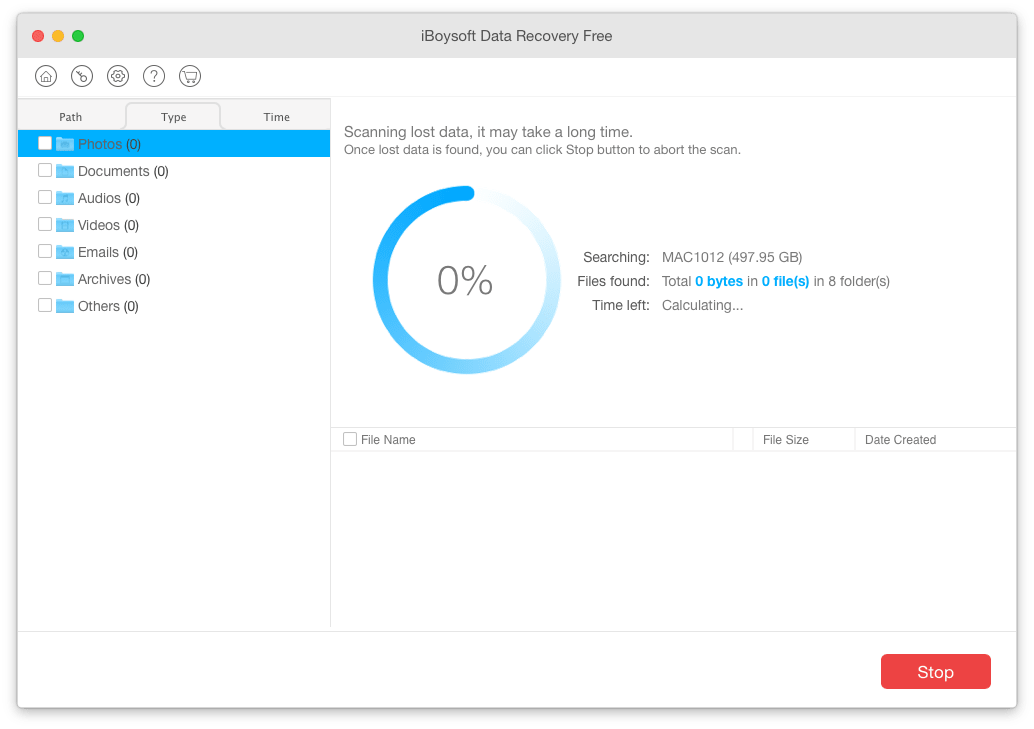 2. Preview is not available when scanning
The iBoysoft Preview feature is not enabled during the scanning, however, other data recovery programs allows previewing even in the scanning.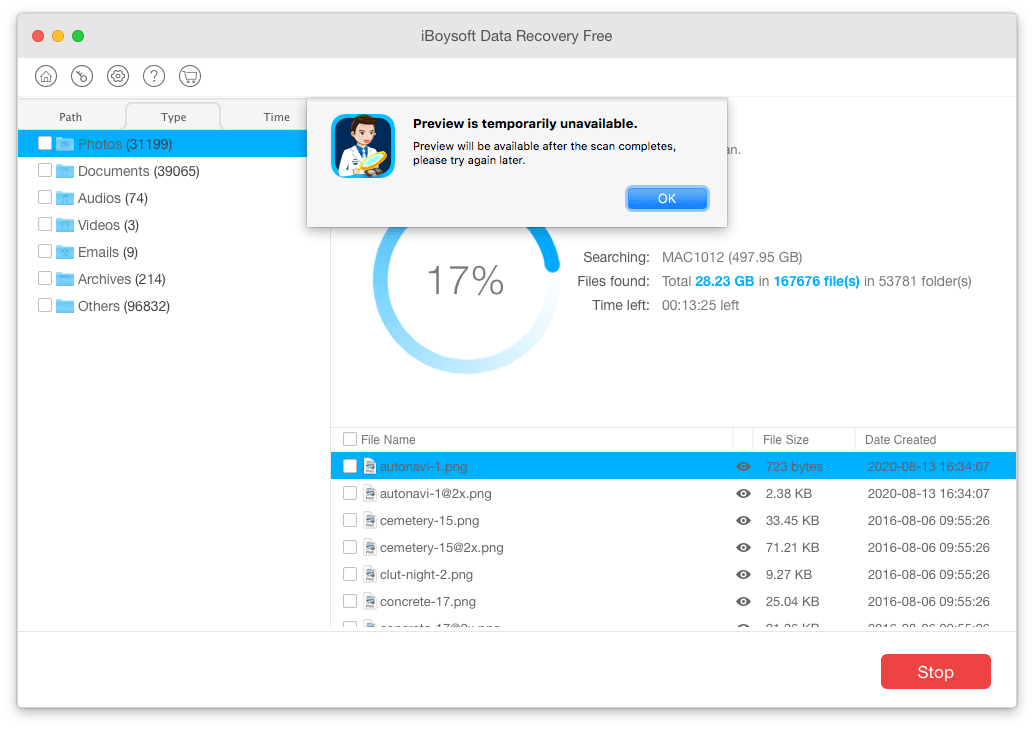 3. Preview doesn't work on all files
Though iBoysoft Mac Data Recovery allows previewing almost all found images, quite a lot of documents cannot be preview, including PDF, Word, RTF, Text, Excel, Word or others.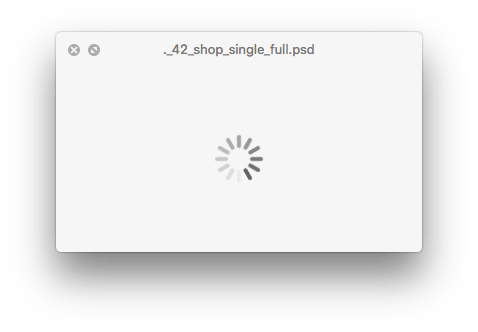 4. Ordinary file recovery rate
iBoysoft did dig quite a lot of files that created a long time ago, but it cannot restore all my recently deleted files, they are not listed in the found files.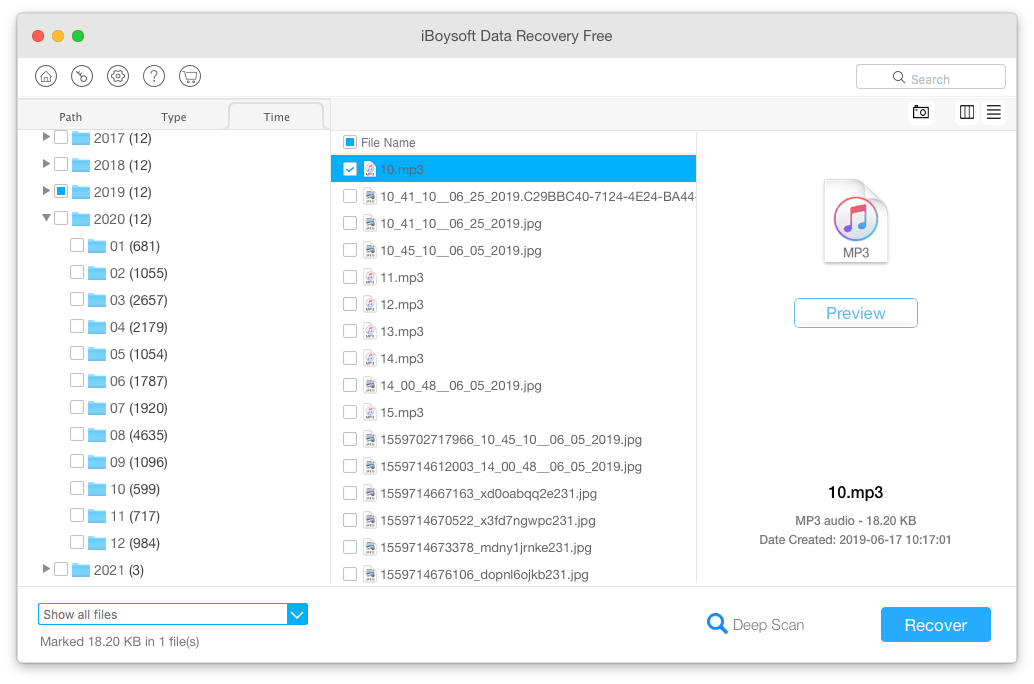 5. User experience needs improvements
First, the response time is a bit longer than I expect, whenever I click on the button to continue an action, it takes quite a while to move ahead.
Secondly, though iBoysoft offers 3 ways to display found files, it is difficult to find a wanted file from the categories, it is highly recommended to add subfolders under each file type categories, so we can find a file according to file extensions or other parameters.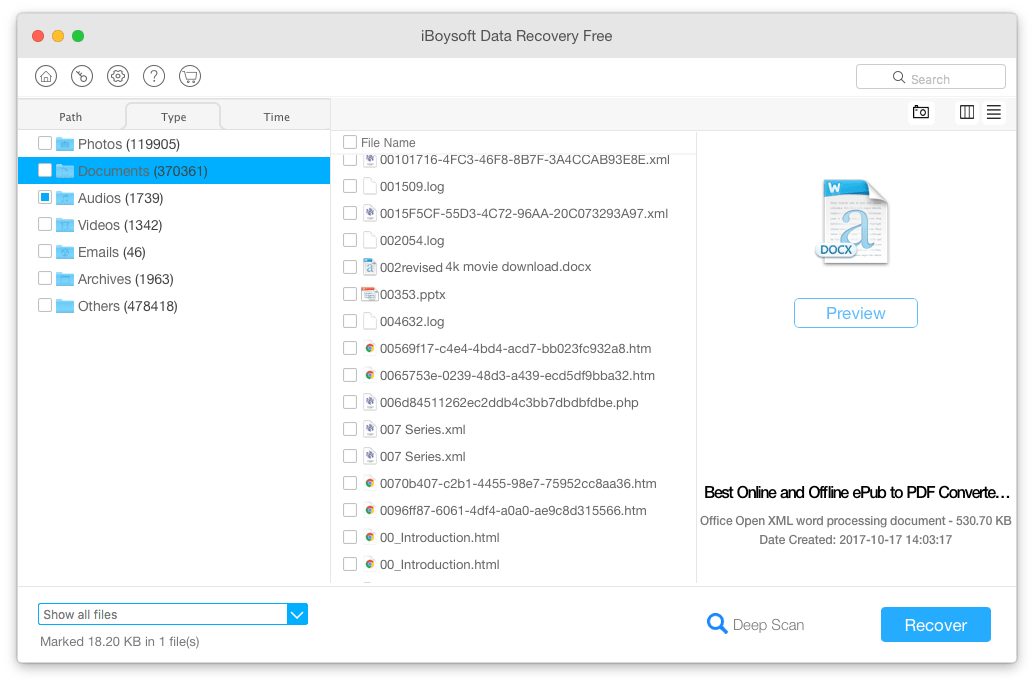 Where to Download and How to Use iBoysoft Data Recovery
Now you have a basic understanding about this tool and it is time for you to have a try on it.
Where to download iBoysoft Mac Data Recovery?
Here is the download address: https://iboysoft.com/download/iboysoftdatarecovery.dmg, you can direct go to the link and download, the installer is about 11.5MB.
How to Use iBoysoft Mac Data Recovery?
Select the drive where you lost the files;
Choose Quick or Deep Scan, click Scan to start the scanning;
Go to Type tab on the left side to find your deleted files, preview the files;
Select the files you want to recover, then click Recover to restore files with iBoysoft Mac Data Recovery.
Extended: How to Run iBoysoft Data Recovery in Recovery Mode on Mac?
Start your Mac and press & hold Option+Command+R, until you see the globe image;
Choose a network;
In the Utilities menu, choose Terminal;
Input the command line in Terminal: sh <(curl http://boot.iboysoft.com/boot.sh) to run iBoysoft in recovery mode;
Repeated above tutorial to recover files with iBoysoft then.
iBoysoft Not Working? Find An iBoysoft Mac Data Recovery Alternative
You've tried on iBoysoft Mac Data Recovery, but it didn't work on your case? You will need an alternative to iBoysoft, for example, Cisdem Data Recovery.
Cisdem Data Recovery is a mac program to recover lost or deleted files from both Mac internal and external hard drive, it can recover 200+ types of files, including video, audio, image, document, archive, etc. Also you can preview images before recovering, it offers fast scanning and recovering, its interface is fast responsive to save your time on the data recovery. In addition, it helps users to easily locate a deleted file, since all the found files are well categorized in subfolders that named with file extension.
Cisdem Data Recovery Main Features
Recover files from Mac internal and external hard drive;
Restore photos, videos, audios, documents, archives, etc;
Recover lost, deleted, formatted files caused by different reasons;
Repair corrupted or unplayable videos in virtually all video formats;
Preview files before recovery;
Fast scanning and recovering process;
Recover files to local drive or cloud platforms;
High recovery rate;
How to Use iBoysoft Mac Data Recovery Alternative?
Download and install Cisdem Data Recovery onto your Mac;
Free Download
Choose the hard drive where you lost the files and click Search for lost files to start the scanning process;
Go to Type and find each subfolder under different categories to find the files you want to restore, preview the files;
Select all deleted files and click Recover to get them back onto your Mac.
Conclusion
iBoysoft offers free trial version for you to test, if you feel interested in this program, you can test yourself, but if you don't want to waste too much time on this, check its Pros and Cons in this post, then you will decide if it fits your needs or not.