This article will give you insights about how to open NSV files on Mac and PC, along with the best NSV player.
The NSV format is not very common. Although someone said it's compatible with QuickTime and Windows Media Player that comes with your operating system, I did fail to play NSV files on them (QuickTime 10.4 and Win 7). What if you receive an NSV file but don't know how to open it? Read on to get the solution.
Best NSV Player for Mac/Windows
Support a multitude of formats, including NSV, MP4, AVI, RMVB, ISO, etc.
Integrate with all of the codecs without downloading extra plugins
Open high-quality videos like 1080p, 4k, 5k, etc.
Take a screenshot of the current playback scene
Sync or import subtitle file types like SRT and ASS
Highly customizable by stepping forward/backward, pinch-to-zoom, playback volume
Relatively modern and simple UI
Convert NSV to various file formats

Free Download

Free Download
What is NSV File?
NSV file, developed by Nullsoft, is a media container that can hold multiple audio tracks, subtitles, and other data. It aims squarely at streaming video clips over the Internet. Format NSV is not frequently present on many devices, but it seems popular on Windows 10 in the United States.
Don't confuse the spelling of NSV with other file formats, such as SV (SystemVerilog File), BSV (BSAVE Image), GSV (Gameshark SP Save File), NSD (BLAST Nucleotide Database), CSV (Comma-separated values), etc.
How to Open NSV File on Mac/PC with the Best NSV Player?
#1 Cisdem Video Player
OS Platform: Mac OS X 10.10 or later, Windows 10 or later
Cisdem Video Player is a free, lightweight, and versatile tool that allows you to open NSV files on Mac and Windows, as well as play other 150+ video/audio formats without any additional codecs or add-ons.
This best NSV player boasts a minimalistic interface so you can easily control the playback position, volume, etc. Also, it makes it possible to load external subtitles and customize soundtracks.
The highlight of Cisdem NSV player is that it's armed with an in-app purchase to activate the conversion feature. For only $9.99, and you will be able to convert NSV to MP4, M4V, MKV, MP3, M4A, presets for the latest Apple devices or Android phones, and so on.
Steps to Open NSV File on Mac via Cisdem Video Player:
Step 1

Install the Software
Download the free NSV player to your device.
Open cisdem-videoplayer.dmg to start the installation. From the invoked window, drag Cisdem Video Player to the "Applications" folder. After that, the program will be installed on your Mac. If you are a Windows user, you can simply launch it on your computer via a few clicks.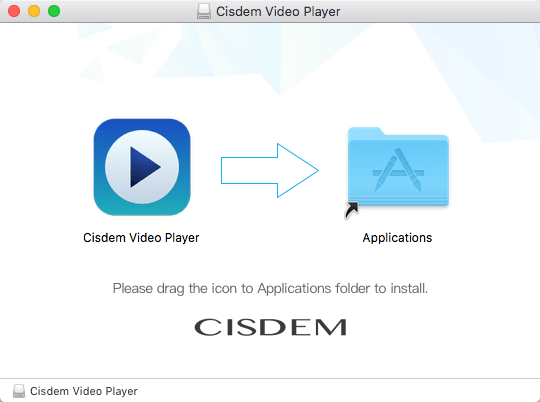 Step 2

Open NSV File on Mac/Windows
Launch the NSV video player, and you are able to see a black interface.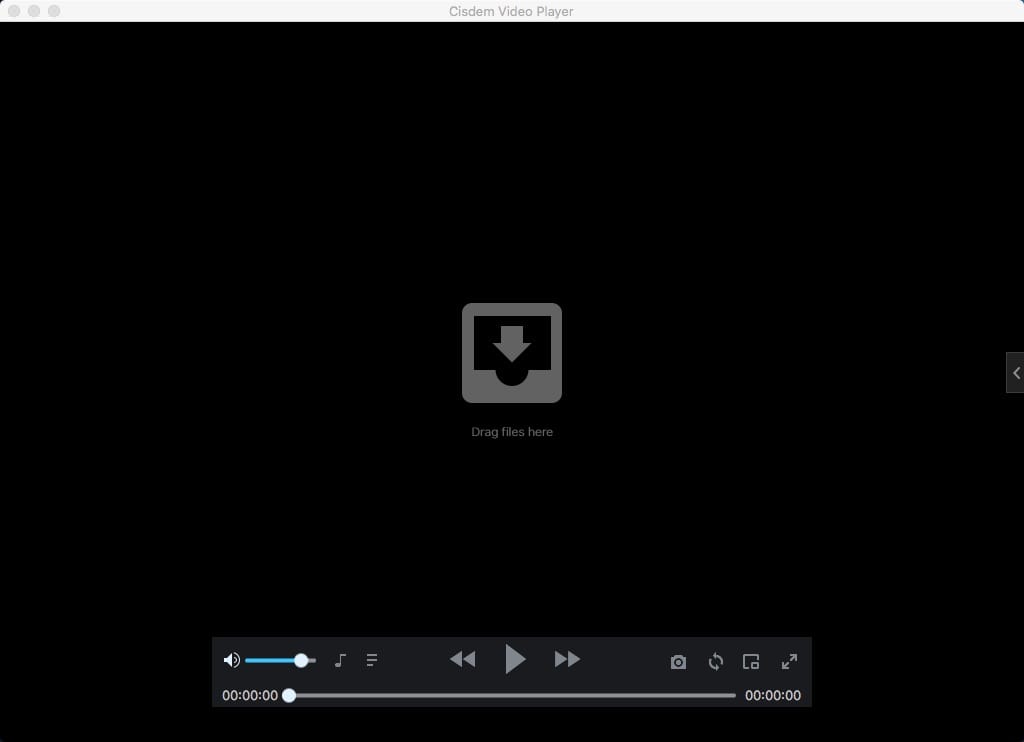 There are three ways to open NSV file on Mac/Windows:
Drag-n-drop the NSV video to the program icon or primary interface.
Head over to "File" > "Open File" or "Open Recent" to browse NSV file.
Right-click the NSV file you want to open, hover over the "Open With" option, and choose Cisdem Video Player.
Step 3

Start Playing the Video
Click

button or press the Space key to play NSV file on Mac or Windows.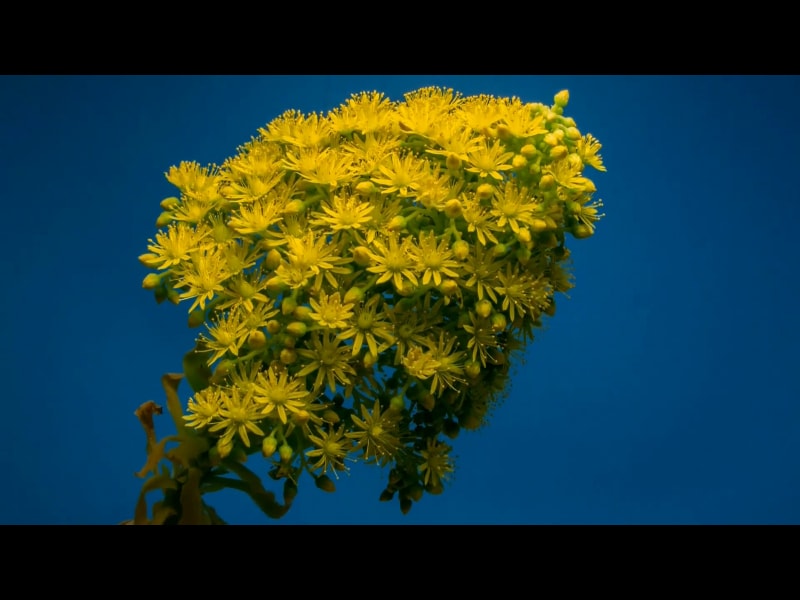 #2 PotPlayer
OS Platform: Windows 10/8.1/8/7/Vista/XP (32bit and 64bit)
PotPlayer, originally developed by Daum, is a free and hardware-accelerated program that can open NSV files on Windows. In addition, it can also play other media file formats, DVD, and Blu-ray with great quality.
The intuitive interface and advanced features make it stand out among tons of NSV players for Windows. You are entitled to tweak the video brightness, deal with subtitles, add special filters/effects to NSV video, customize skins/logos, and more.
Steps to Open NSV File on PC via PotPlayer:
Step 1. Install PotPlayer
Download the software from the potplayer.daum.net website, and then follow the setup prompt to install it.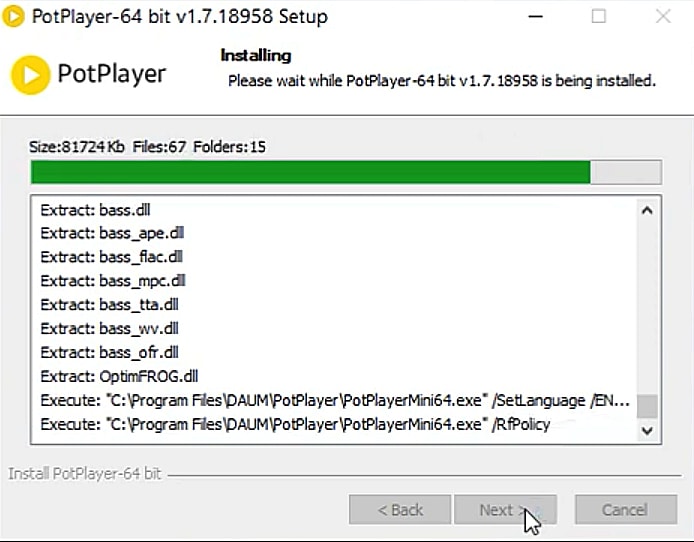 Step 2. Open NSV File
Directly drag NSV to the main interface and click the "Play" button.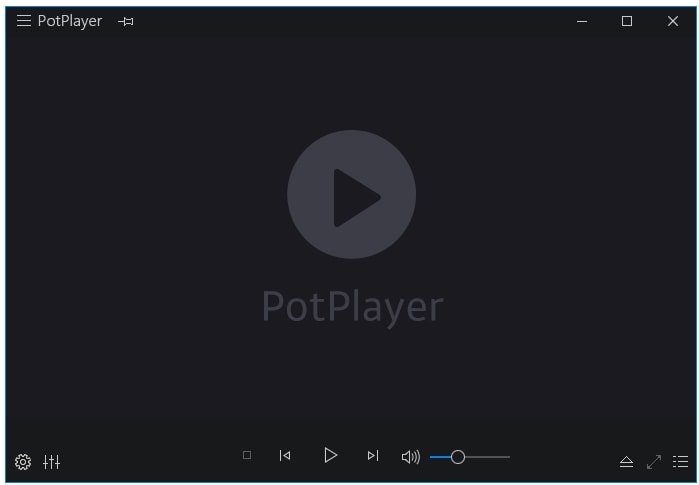 Generally, the left side shows you the video frame, and the right one displays the playlist. You can click the arrow at the far right of the screen to turn off the playlist.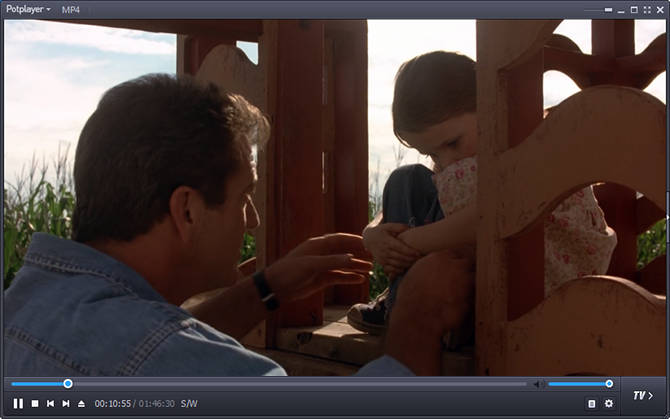 #3 Winamp
OS Platform: Mac OS X 10.6 and above; Windows 10, 8.1, 8, 7, Vista, XP, etc.
The reason why we recommend Winamp is that it was made by Nullsoft, the same developer as NSV. It has been around for a long time, which is a multimedia player enabling you to play 70 audio and video formats.
However, I think Winamp is more effective for Windows users. On the one hand, there is only a Windows version to be downloaded on its official website. If you desire to download Winamp for Mac, you have to search for the download sites that offering a Mac version. On the other hand, when I tried to open NSV file using Winamp Ver0.8.1.13, it always said "Some of the audio files are not supported by Winamp for Mac". Even if I imported MP4 files, I still obtain the same error message. Therefore, the Mac version and the Windows version may be different.
Steps to Open NSV File on PC via Winamp:
Step 1. Download and install the program from https://www.winamp.com/. After installation, initiate it.
Step 2. Drag the NSV file to the main screen.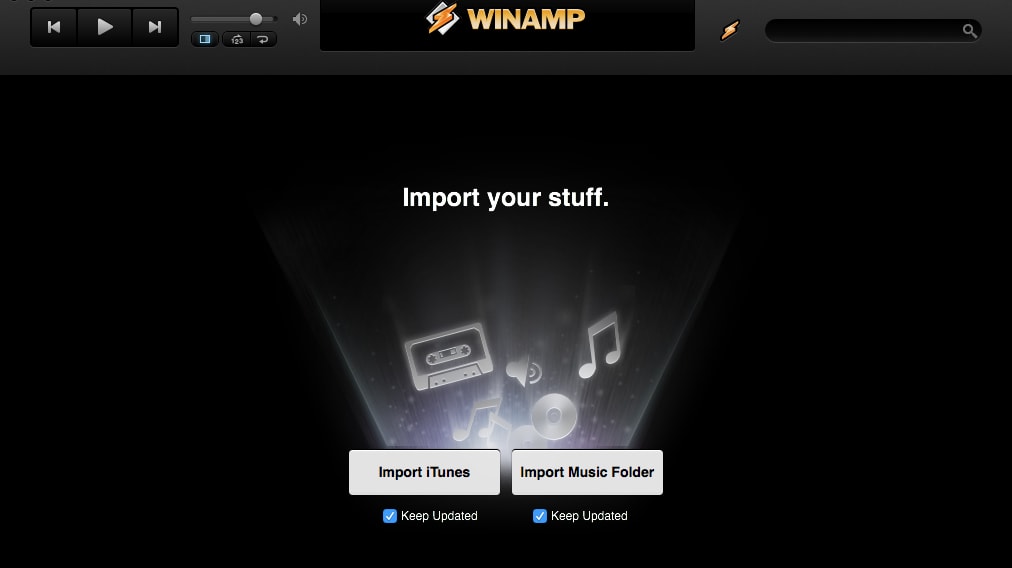 Step 3. From the left pane, select the "Video" category under the "Playlist" tree.
Step 4. Click the NSV video you added, and it will start to play.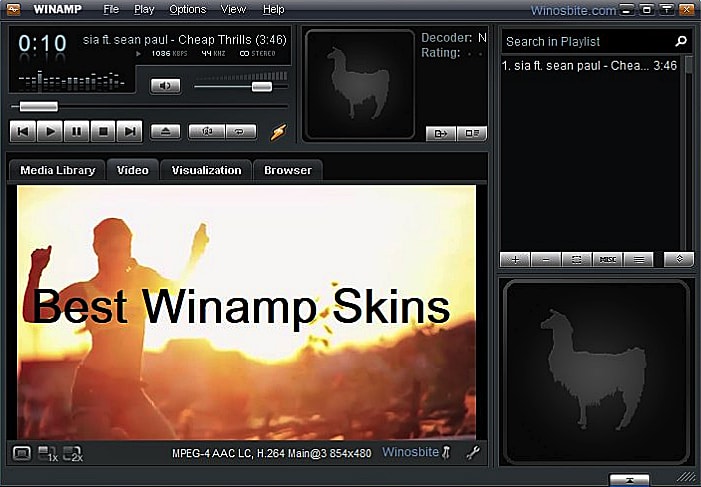 How to Open NSV File Using Online NSV Player?
FILExt is a free online provider designed for viewing a wide variety of file types, including NSV, MP4, MKV, MP3, PowerPoint, text, subtitles, zip, image, PDF, etc. But it's not friendly to open NSV file. Because no matter how long your NSV video is, it can only play the first 30 seconds. For people with unstable network, online NSV player is not a good choice either.
Visit https://filext.com/file-extension/NSV in your browser.
Click the "Choose your .nsv file to play" button. A pop-window appears, and then you can add NSV from your computer. Or drag and drop the NSV file to the specified area.
Once the data is loaded, the NSV file will be played automatically.
Convert NSV File to the Common-used Formats like MP4
If you feel disinclined for downloading extra media player on your devices, you can convert NSV to the formats supported by your player, and then open the converted NSV file.
Using an Online NSV Converter
There are not many online converters that support importing NSV video, and files-conversion.com is one of them. It lets you convert NSV file to 18 formats, like MP4, AVI, FLV, SWF, MOV, DV, DVD, MP3, WMA, and more. Another great feature of this online NSV converter is that it gives you options to change the video quality and video size. But it can't convert multiple NSV files in batch and the maximum video size should be 300M.
Go to https://www.files-conversion.com/.
Click "Select a File" to upload NSV video from your local device.
Choose MP4, MOV, WMV, or other media formats as output.
If needed, configure the video quality (4 levels, from low to very high) and video size (or just keep the same size).
Click "Convert" to process the file. When finished, download the converted video.
Open NSV file on Mac or Windows with your own media player.
Using a 3rd-Party Program
Cisdem Video Converter is an all-inclusive package dedicated to video conversions. It supports more than 300 input and output formats (4k included), and allows simultaneous conversion of lots of videos in different formats (no video size limit). This NSV file converter also comes with an integrated video editor for trimming/cropping/rotating videos, adding effects, etc. before conversions.
What's more, you can regard it as a powerful video downloader, as it's able to download videos from YouTube, Crunchyroll, Wistia, and other 1000 video hosting sites.
1. Install and open Cisdem Video Converter on your Mac

Free Download
2. Drag & drop the NSV files to the "Convert" interface.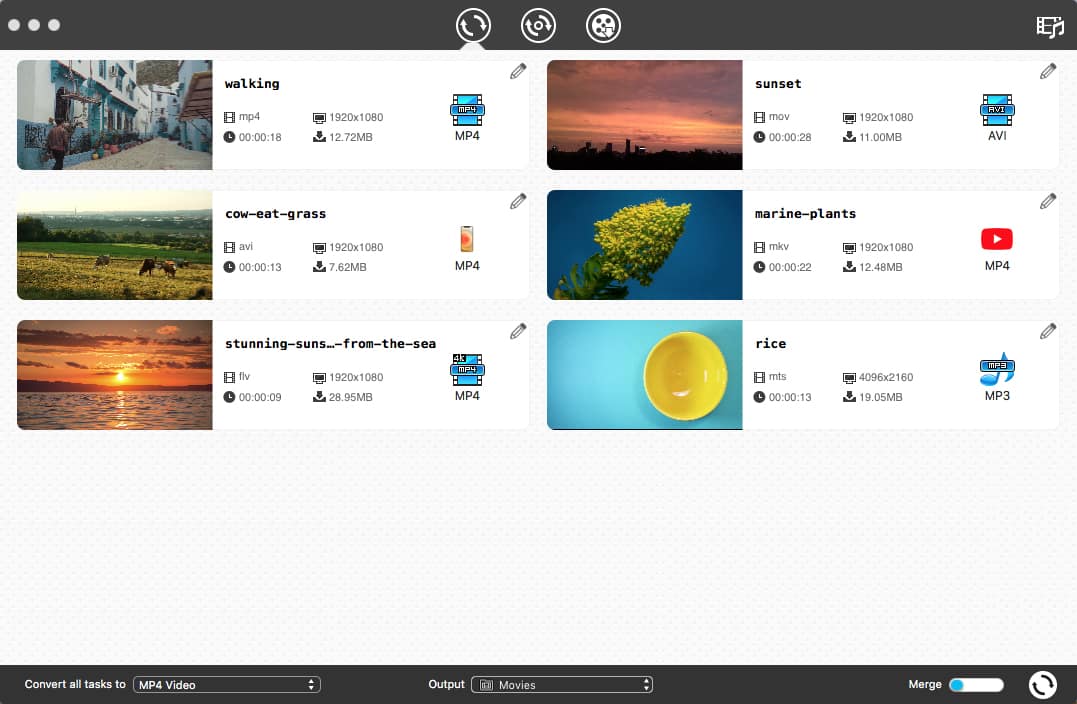 3. (Optional) click

next to the video clip to open the editing window. Customize NSV video with Trim, Effect, Crop, Watermark, Subtitle, etc.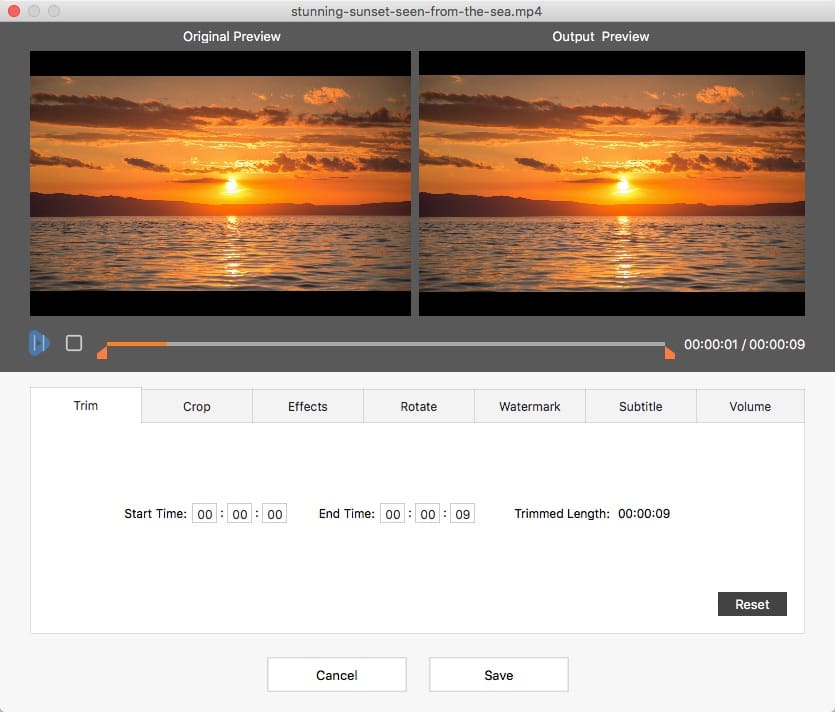 4. Click the format button, and select a suitable format like MP4, MOV, M4V, etc. from the dropdown menu.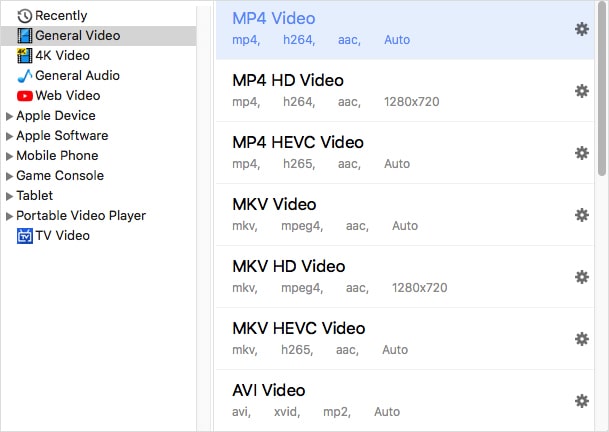 5. Hit

to handle the added NSV videos.
6. Open NSV file on Mac with QuickTime or other media players.
We mentioned earlier that Cisdem Video Player also has a paid conversion function (but Cisdem Video Converter supports more formats than it). After you activate it, load the NSV file > navigate to "Convert" > select a target format.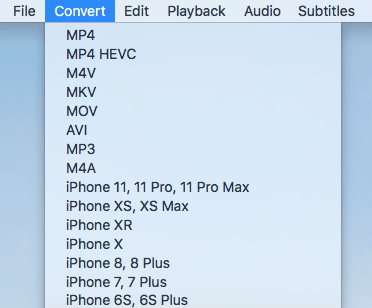 Bottom Line
After in-depth research on how to open NSV file on Mac and Windows, we've found the best options is to use a 3rd-party NSV player- Cisdem Video Player and PotPlayer, not the online one. Even though we didn't mention VLC in this article, it is also a good choice. Of course, if you intend to open NSV file on QuickTime or Windows Media Player, then you can adopt video converter tools to convert the NSV file to the compatible formats for your further references.