If you have the habit of storing and managing your photos on your Mac, duplicate photos may have accumulated on your Mac over time. Duplicate photos can take up a lot of storage space and make viewing photos less enjoyable. Don't worry. This article will show you how to delete duplicate photos on Mac easily and quickly. There are three methods.
The Best App to Remove Duplicate Photos on Mac
Identify duplicate photos, videos, audios and all other duplicate files
Identify similar photos too
Find duplicate files on Mac, external hard drive, SD card, etc.
Find duplicates in iPhoto, Photos, iTunes and Music
Let you preview the found duplicate files side by side or in detail
Automatically select all duplicates for you to delete with a click
Also offer different rules to help you mass select duplicates
Easy to use and powerful
Customizable, letting you take control
Compatible with macOS 10.11 or later
Available for Windows PC too

Free Download

Free Download
How to find and delete duplicate photos on Mac automatically
The best way to identify and remove duplicate pictures is to use a good duplicate photo finder and remover like Cisdem Duplicate Finder.
Cisdem Duplicate Finder can find duplicate images, videos, audios, documents, archives and all other duplicate files on Mac, external storage and cloud storage and lets you quickly eliminate all duplicates with a single click.
It can find duplicate photos (which are exactly the same regardless of name) and similar photos (such as visually identical photos in different sizes and visually similar photos) in the folders and Photos app on your Mac.
1. Download and install Cisdem Duplicate Finder. Open it.

Free Download
2. To scan the Photos app or a folder for duplicate photos, add

the Photos library or folder.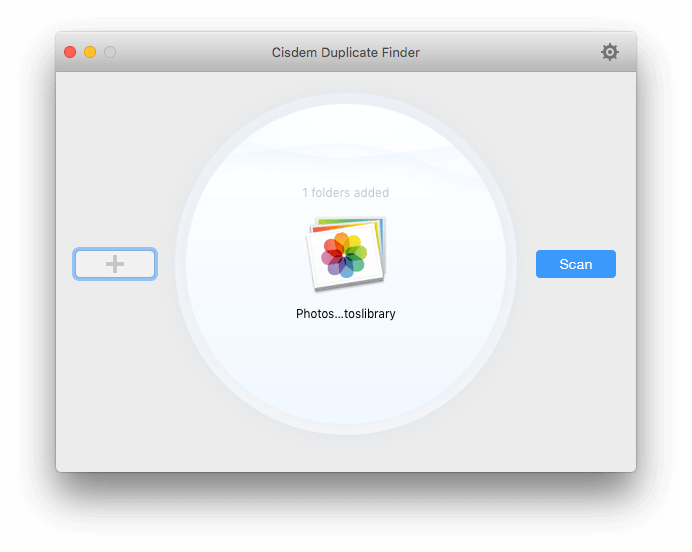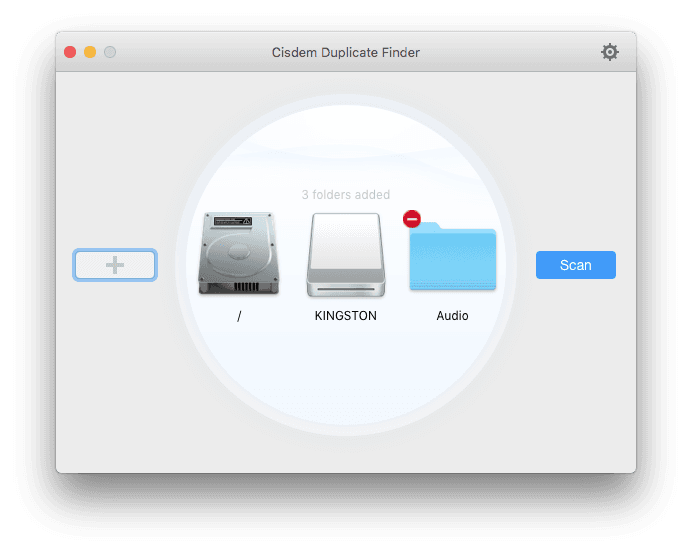 3. Click Scan.
4. When the scan is complete, the results window will display all the duplicate photos that have been found. You can view and preview them.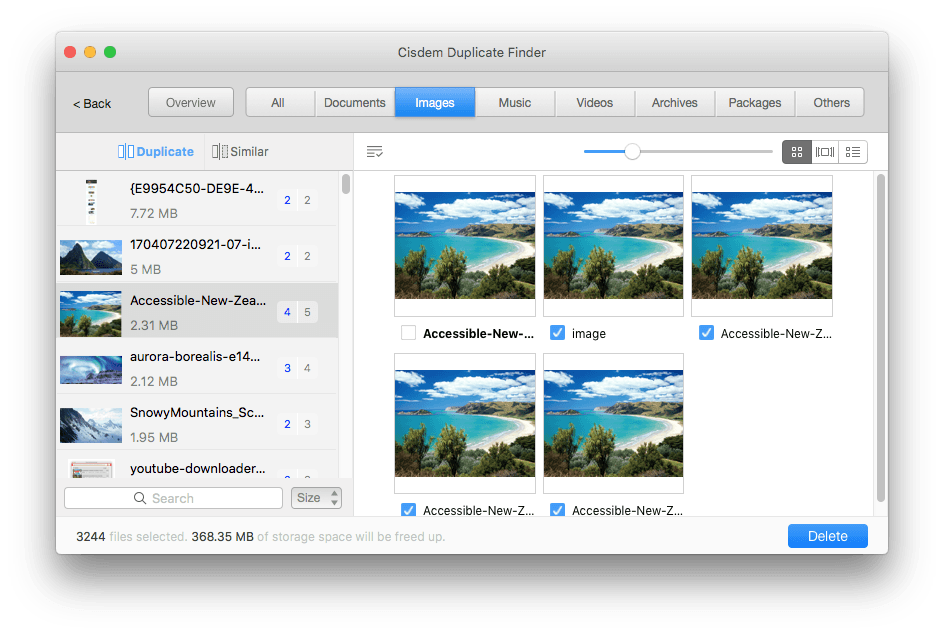 5. In every group of duplicate photos, Cisdem Duplicate Finder automatically selects the duplicate(s) to delete and keeps the original photo unselected. Or, you can choose a desired selection rule (such as Select Newest) or select by hand.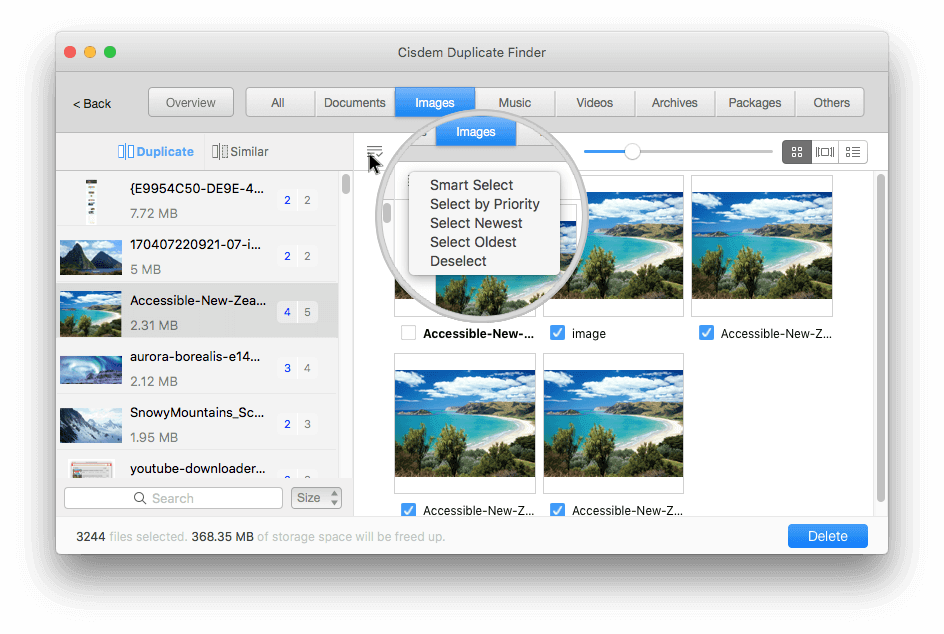 6. Now you can be sure that all the unwanted photo duplicates have been selected for removal.
7. Click Delete to delete all duplicate photos on your Mac. Confirm the deletion.
The duplicates removed from the Photos app will go to the Recently Deleted album in the Photos app. To permanently eliminate them, you need to go to the Recently Deleted album and click Delete All.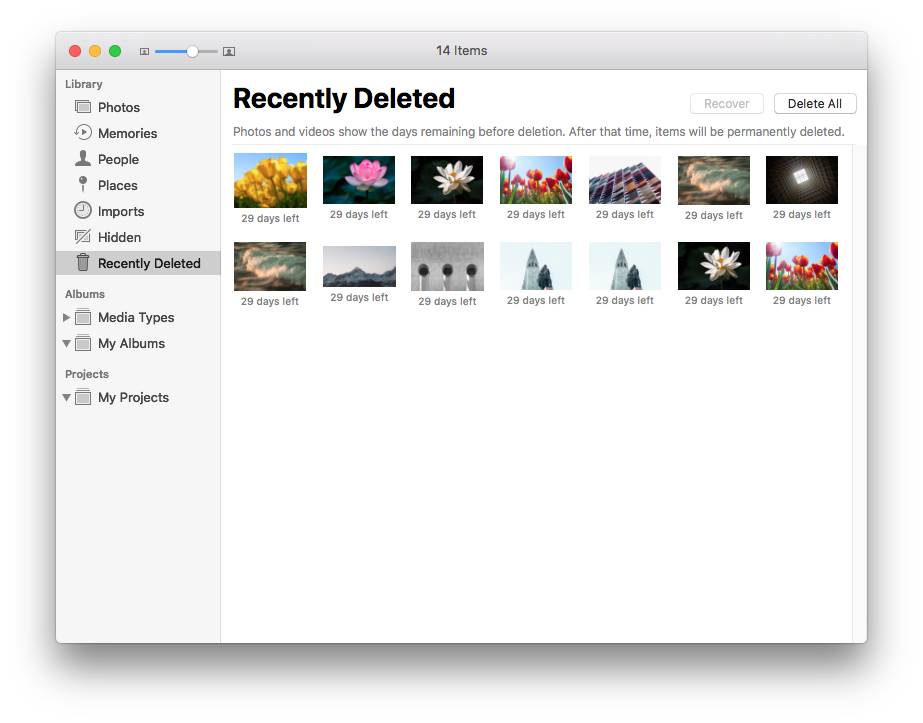 Free Download
Tip: How to find and delete similar photos
There are can be also similar pictures on your MacBook or iMac, such as burst mode pictures, pictures taken from slightly different angles and edited (resized, rotated, recolored, etc.) versions of the same photo. Cisdem Duplicate Finder can find and group them.
In every group of similar photos, you can select the redundant photos for removal and keep the best photo.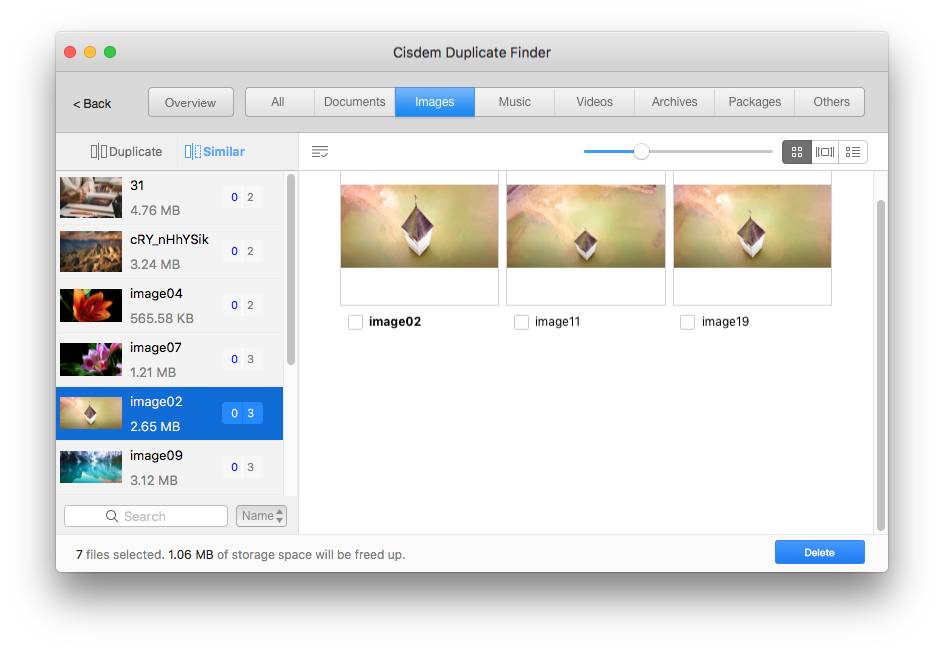 How to manually delete duplicates in Photos app on Mac
Photos (formerly iPhoto) is a photo management app included with macOS. There is a known fact. The Photos app can detect and prevent duplicates when importing photos, but it can't identify the duplicates that already exist.
Here is the good news. With the release of macOS 13 Ventura, the duplicate detection feature finally comes to the Photos app. This feature automatically identifies duplicate photos and near-duplicates in your library. Note that you still need to manually delete or merge duplicate photos.
1. Open the Photos app on your Mac.
2. In the left sidebar, click Duplicates.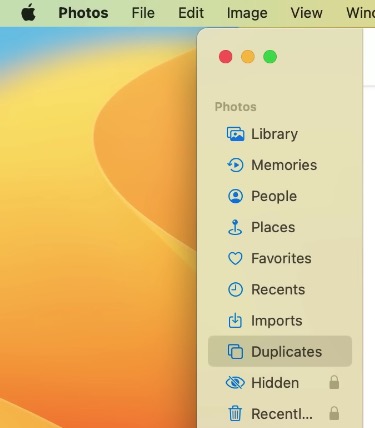 3. The Photos app will display the duplicate photos that it finds in the library.
4. In each group of duplicate photos, examine the photos to decide which one(s) to delete.
5. Select the unwanted duplicates and then press the Delete key. Confirm the deletion.

There is also a Merge Duplicates option. If you choose to merge duplicates, the Photos app will delete all but the highest quality photo in each group and combine info like keywords and description into this one photo.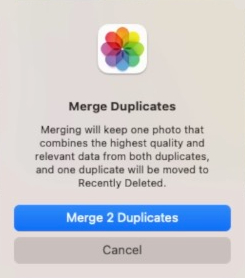 If your Mac is running macOS 12 Monterey or earlier, the duplicate detection feature is not available, and you can identify duplicate photos manually. Luckily, the Smart Album feature can make the manual identification easier. When you create a Smart Album and specify criteria, this Smart Album will display all photos that meet the criteria, so you can easily spot duplicates in the album instead of having to browse your entire library.
How to manually search for and delete duplicate photos in Finder on Mac
Finder is a file manager app included with macOS. It helps you find and organize your files and folders.
Although Finder doesn't provide a feature to search folders for duplicate files, its powerful search function can make it easy for you to manually find duplicate photos.
1. Open Finder on your Mac.
2. Open the folder in which you want to delete duplicate pictures, such as Desktop or Downloads.
3. In the search field, enter the keyword "kind:image" and choose Image in the Kinds menu that appears.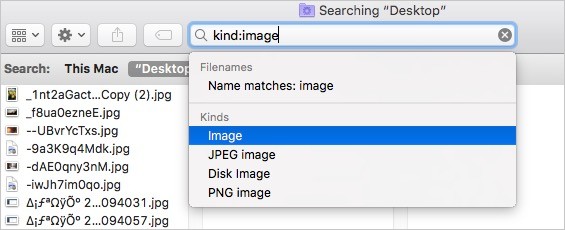 4. Set Finder to search the folder you specify instead of This Mac.
5. Now Finder will list all the image files in your specified folder, including those in subfolders.
6. From the View menu at the top of your screen, choose the as Cover Flow option. Arrange photos by Size or Name.
7. Browse through the photos and identify the duplicates.
8. Select one or multiple redundant duplicate photos, control-click and choose Move to Trash.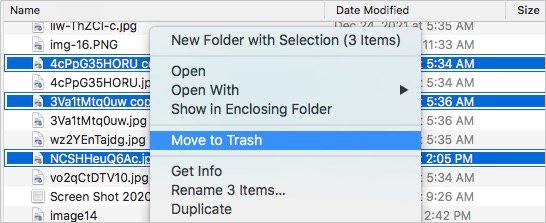 9. Continue getting rid of other duplicates.
If you want to find a certain type of duplicate images, such as duplicate JPG files, you can enter the keyword "jpg" in step 3.
FAQs
Why does Photos duplicate photos when importing?
There are two possible reasons.
When you import pictures from your iPhone or camera to Mac using Photos, Photos recognizes new photos and lets you import them by clicking Import All New Items. However, sometimes the recognition may fail and Photos imports pictures that are already in your library, leading to duplicates.
Also, the issue could be caused by iCloud, if iCloud Photos and Optimize iPhone Storage are enabled on your iPhone.
Is there an easy way to delete duplicate photos on a Mac?
Yes. There is more than one way to get the job done. The easiest way is to use photo deduplication software. The software automates the process of finding duplicate photos and makes it easy to remove all duplicates at once.
Conclusion
Keeping your photo collection free from duplicates brings a better browsing experience and makes it easier to organize photos. This article shows you how to delete duplicate photos on Mac in different ways. You can find these methods useful regardless of the macOS your Mac is using, be it macOS 13 Ventura, macOS 12 Monterey, macOS 11 Big Sur, macOS 10.15 Catalina, macOS 10.14 Mojave or an earlier version.