This article will show you how to block websites on Mac easily in 5 different ways.
To get distracted is human. When you use your Mac for work or school, there are always things that prevent you from focusing. You just can't stop watching YouTube videos and checking social media. Blocking distracting websites can help you become more focused and productive.
All websites (including bad websites) are easily accessible to everyone (including children). Blocking inappropriate websites can protect people, especially children, from bad content online.
The Best Website Blocker for Mac
Block websites and pages on Safari, Chrome and other browsers with password
Let you block specific sites, categories of sites, and URLs with certain words
Let you block all websites except the ones you allow
Lock apps with password
Let you block websites and lock apps permanently or at certain times
Easy to use
Hard to bypass
Help with productivity, parental controls and privacy protection
Compatible with macOS 10.12 or later

Free Download
Method 1. How to block websites on Mac using a website blocker
Applies to: macOS 10.12 Sierra or later
Parental Controls (replaced by Screen Time since macOS Catalina) is a set of tools built-in to macOS. It allows one to block websites on Safari on a non-administrator account, which is not enough for many people.
You can block websites on Mac without Parental Controls. Just use website blocking software like Cisdem AppCrypt. AppCrypt can block websites on Safari, Google Chrome, Opera and other web browsers on your Mac, whether it's an administrator account or a non-admin one.
This method is easy to use and hard to bypass. Below are the steps.
1. Download and install Cisdem AppCrypt.

Free Download
2. When you open it for the first time, set a password. (It's recommended to select the Launch at System Startup checkbox.)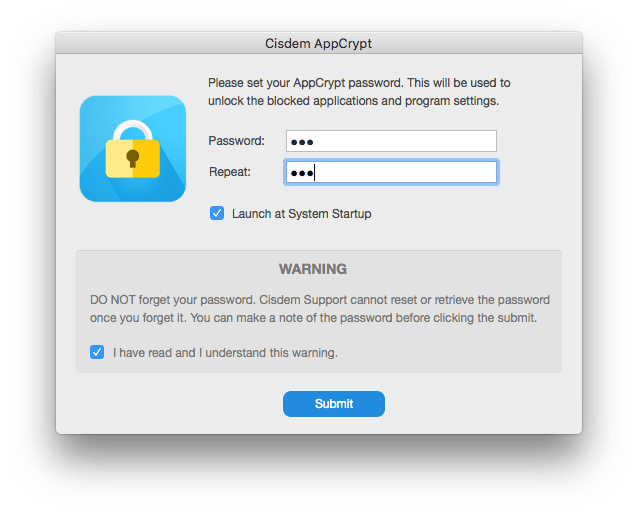 3. Click the lock icon in the top menu bar and choose Open Main Window.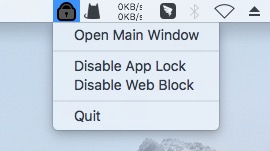 4. Enter the password to access the main window.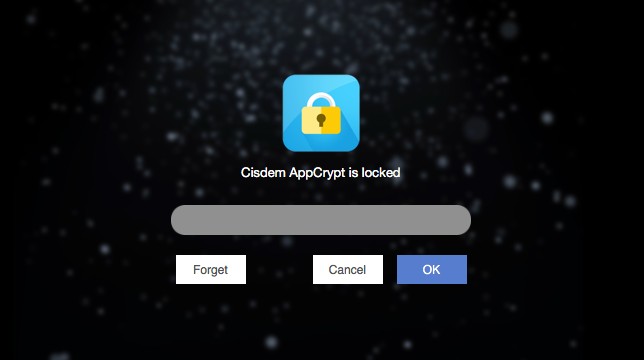 5. In the main window, go to the Web Block tab.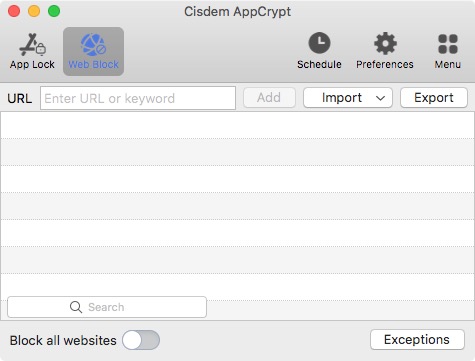 6. To block a website on Mac, enter its domain name (e.g. facebook.com) in the URL field and click Add.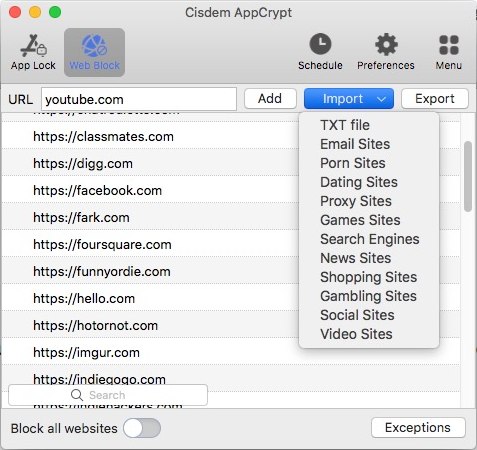 In step 6, to block specific websites on your Mac, just add the domain names. To block a category of websites (e.g. adult sites or social media sites), just choose the category from the Import drop-down menu.
Now the unwanted websites are blocked on Chrome, Safari and other browsers on your Mac. The blocking applies to both normal and private/incognito browsing modes.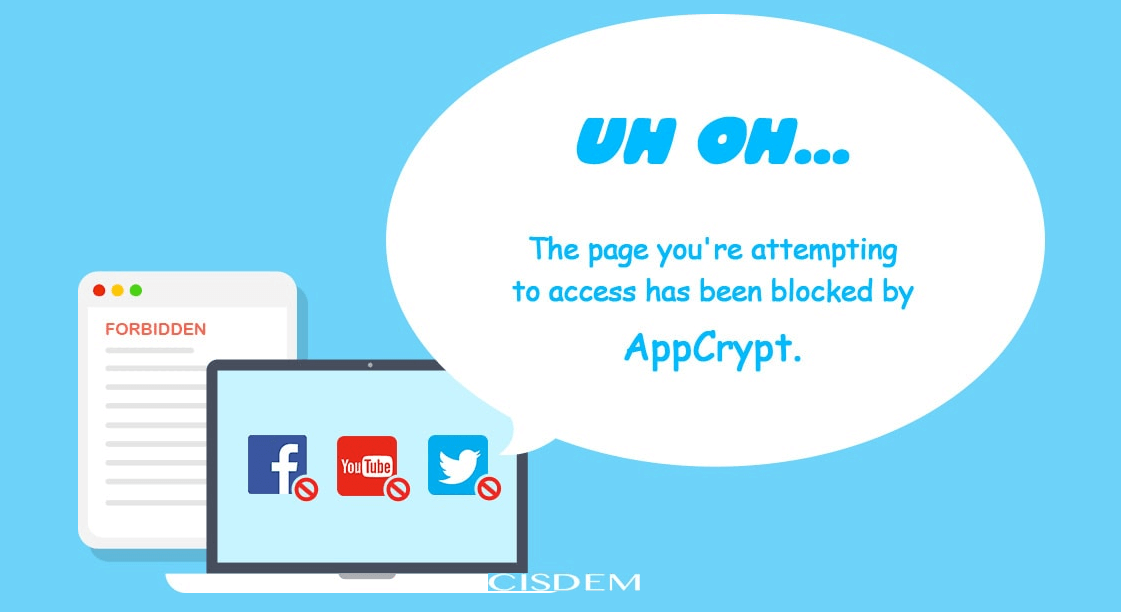 With this method, you can block kids or yourself from certain websites. Just install and set up AppCrypt on your child's or your Mac. If your Mac has multiple users, you can set up AppCrypt for each user, setting different passwords and adding websites to block for different users.
How to unblock websites on Mac?
Click the lock icon in the top menu bar, choose Open Main Window and enter the password. Under the Web Block tab, select the specific website(s) that you want to unblock and then press the Delete key.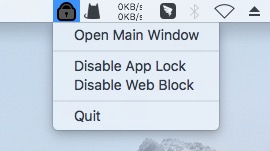 Or, you can temporarily unblock all websites by choosing Disable Web Block and then entering the password. You can enable the blocking at any time, which requires the password too.
Tip 1. How to block websites during certain times
By default, the websites will always be blocked as long as AppCrypt is running.
If you only want to block a certain website on your Mac during certain hours (instead of permanently), you can use the Schedule feature. Under the Web Block tab, select the site (such as facebook.com) and then click the clock icon that appears on the left.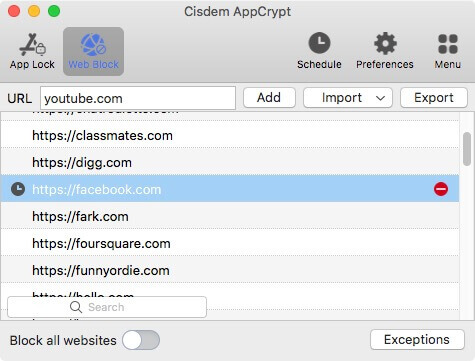 In the Custom Schedule window that appears, turn on Custom Schedule and then add one or more schedules by specifying times of the day and days of the week. For example, you can set blocking facebook.com to turn on during work hours.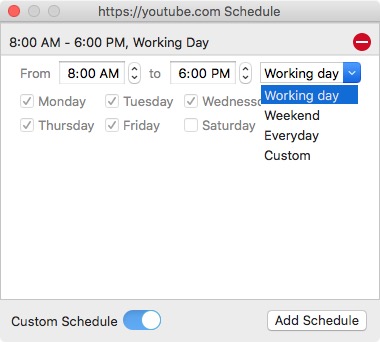 Tip 2. How to block all websites except one on Mac
For this purpose, turn on the Block all websites feature, click Exceptions and then add the one or more websites that you allow to the Always Allow list. As a result, the web browsers on your Mac will only be able to open the allowed sites. All the other websites will be blocked and inaccessible.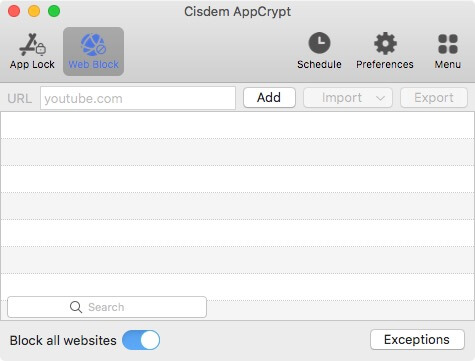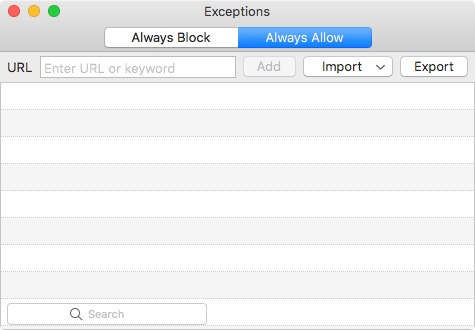 Free Download
Method 2. How to block websites on Mac using Screen Time
Applies to: macOS 10.15 Catalina or later
Built-in to macOS, Screen Time provides tools to help you control access to websites (and apps) on your Mac.
By default, your Mac allows unrestricted access to the web. In other words, anyone who uses this Mac has access to all websites, including inappropriate websites, which can be bad news for parents. The good news is that Screen Time allows you to block websites on macOS Catalina or later.
If you use this method for yourself, just directly follow the steps below. To use this method for a child, you need to log in to the child's Mac account first.
1. From the Apple menu, choose System Settings (or System Preferences).
2. Choose Screen Time in the left sidebar.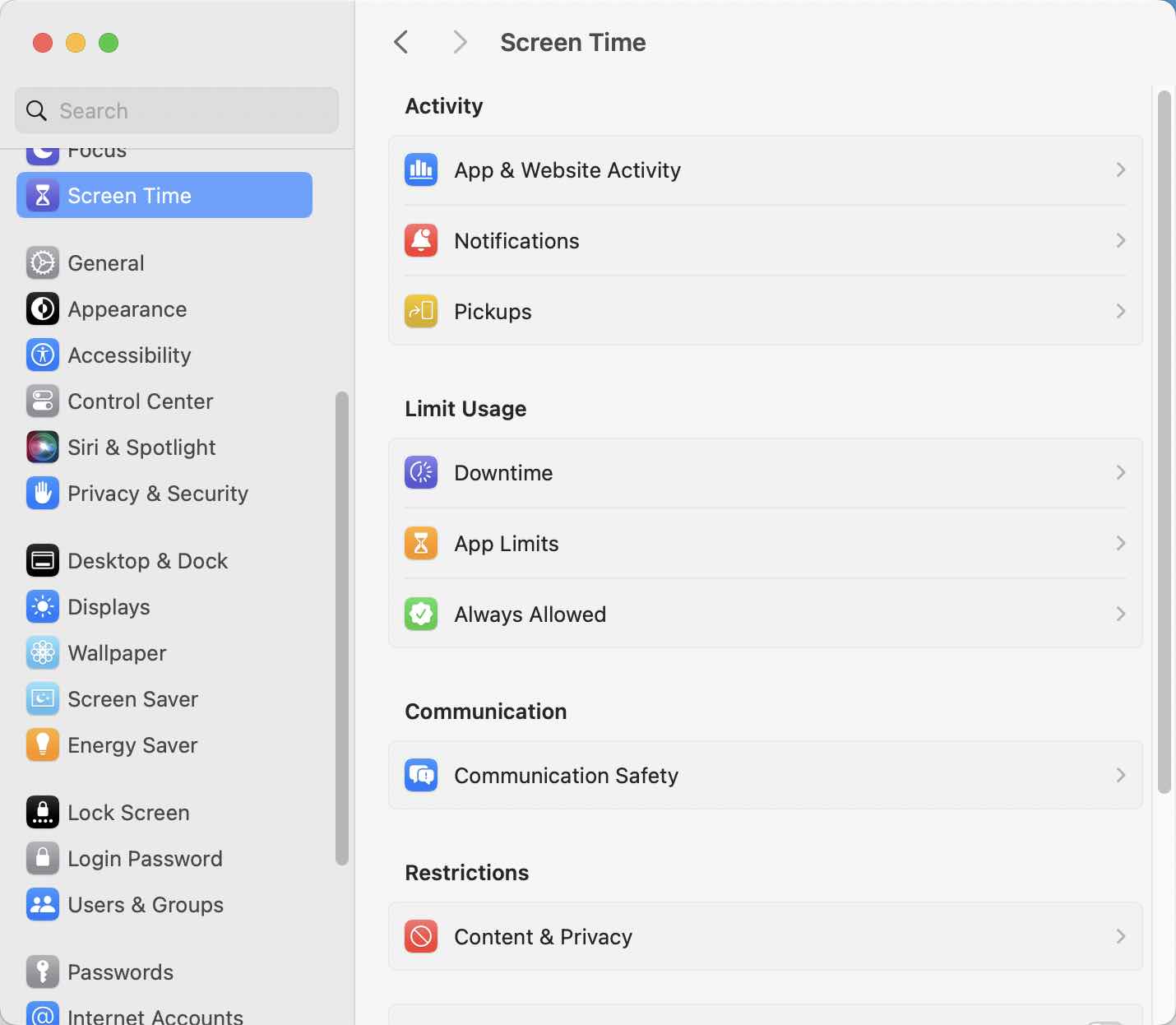 Apple offers 3 options for you to block websites on Mac:
Scroll down to find Content & Privacy. Turn it on.
Choose Limit Adult Websites in the Web Content section.
Click the Customize button that appears and then add the websites that you want to block on your Mac to the Restricted list.
Click Done.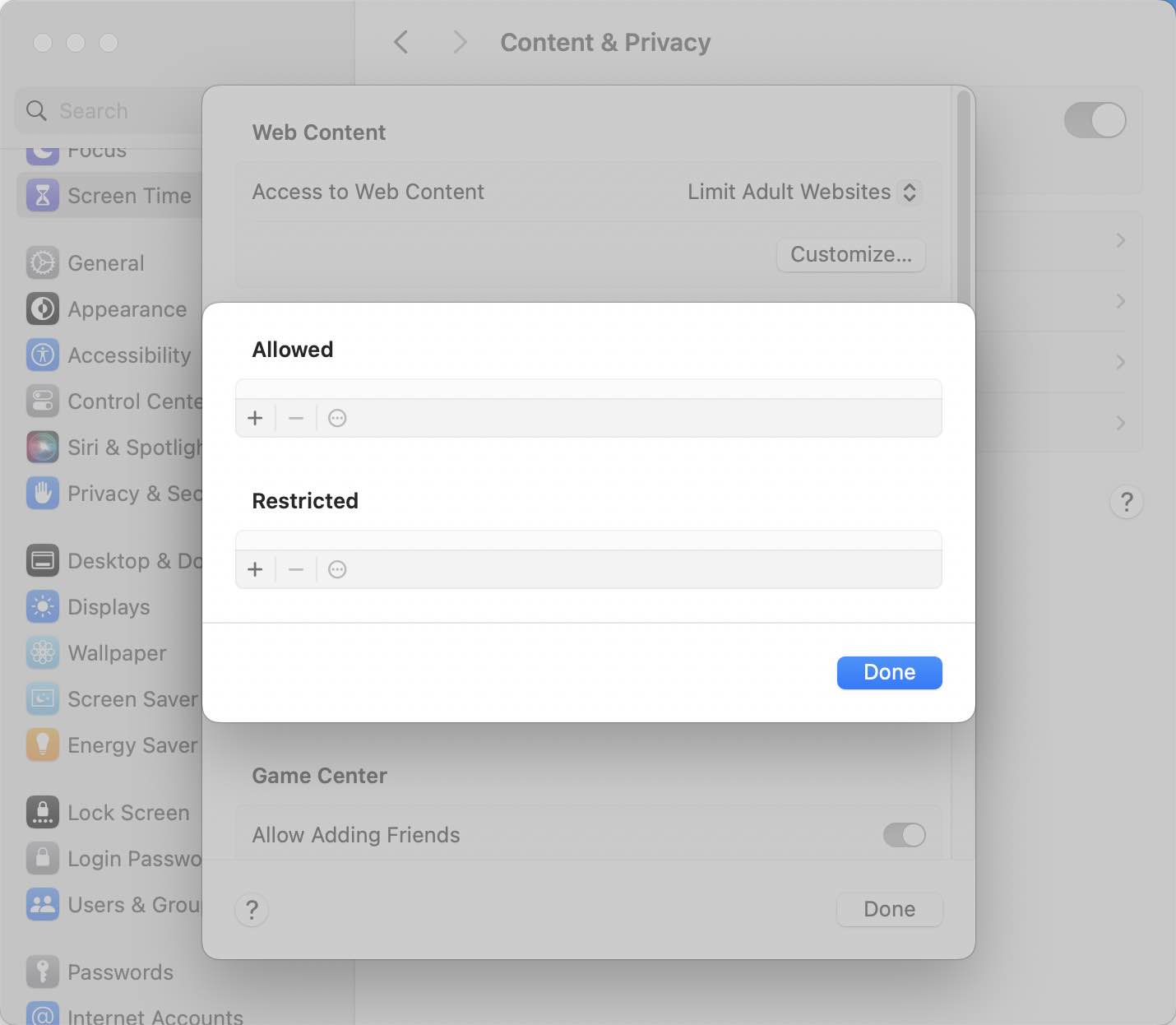 Note: Once Limit Adult Websites is chosen, in addition to the websites added to the Restricted list, your Mac will restrict websites that are considered explicit or inappropriate by Apple. But sometimes Apple can be so strict that even normal websites get blocked, which can cause inconvenience.
To unblock websites, delete the websites in the Restricted list. You can also turn off Screen Time or Content & Privacy Restriction, choosing Unrestricted Access.
Choose Content & Privacy in the Screen Time window. Make sure it's turned on.
Select Allowed Websites Only in the Web Content section.
Click Customize. There are a few default allowed websites. You can click the plus button to add sites to the allowed list.
To remove an allowed website, select the site and click the Delete button.
Click Done.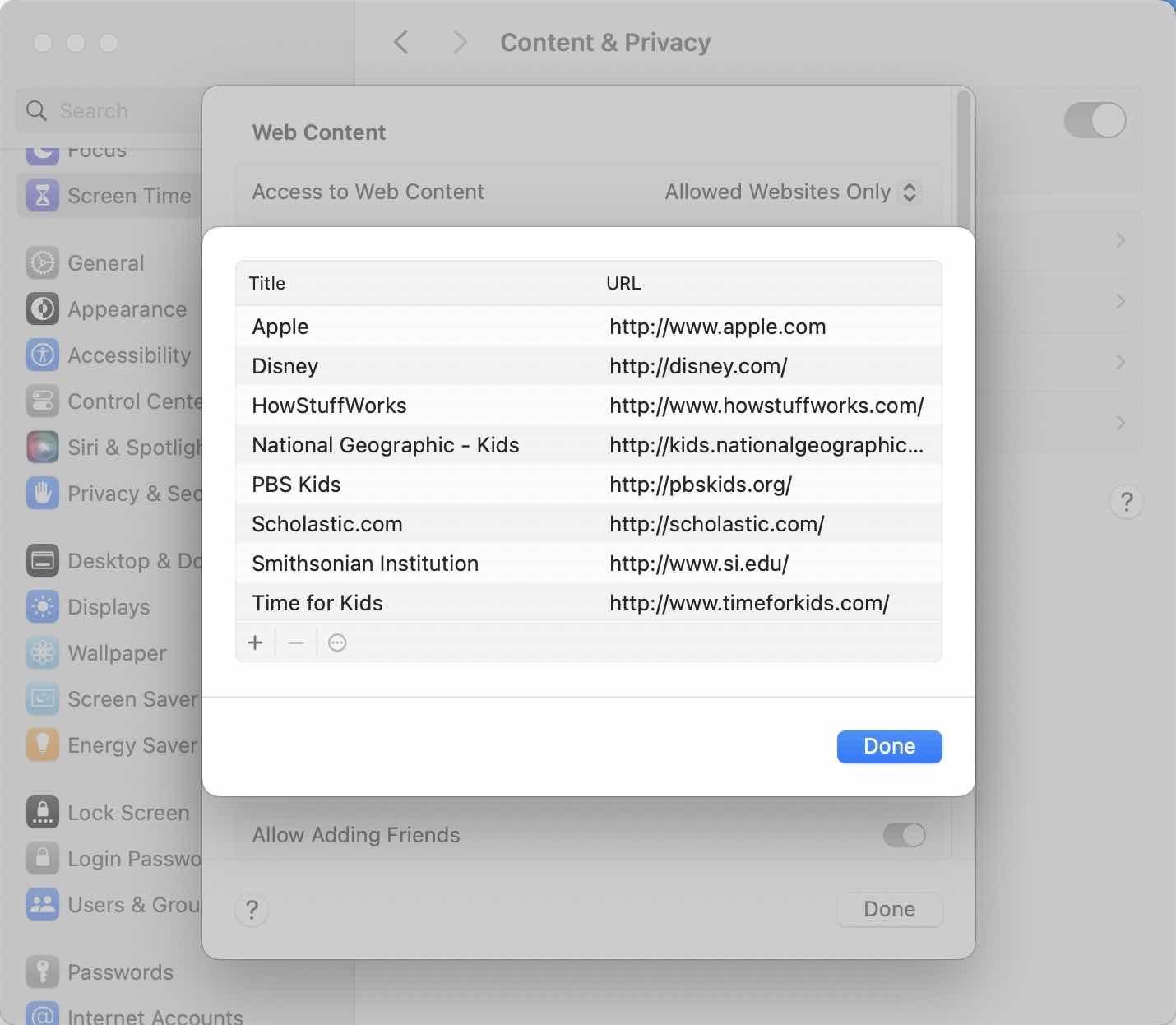 Note: Once Allowed Websites Only is choose, all sites will be inaccessible on Mac except those on the allowed list.
Set time limits on websites:
Choose App Limits from the Screen Time window. Turn it on.
Click Add Limit.
Scroll down to the bottom of the list. Find Websites. Click the arrow icon next to it.
Click Add Websites. Type the URLs that you want to block on Mac.
Then set the time limit. Click Done.

Screen Time vs. Third-party website blocker
Above are 2 common methods to block websites on Mac: using Apple's built-in Screen Time or a third-party website blocker. Here is a comparison of their capabilities for blocking websites.
Method 3. How to block access to websites on macOS Mojave or earlier using Parental Controls
Applies to: macOS 10.14 Mojave or earlier
If your MacBook, iMac or Mac mini is still running macOS Mojave or earlier, you can use the built-in Parental Controls to block website access.
Like Screen Time, Parental Controls can automatically block many bad websites on Mac and also allows users to block specific sites. But there is a big disadvantage. Parental Controls is designed to control children's use of the computer and access to the Internet. It can only block websites on your child's account and doesn't support an administrator account. Therefore, it doesn't allow you to block yourself from websites.
1. On your Mac, choose System Preferences from the Apple menu. Click Users & Groups.
2. Click the padlock icon in the bottom left corner and enter your administrator password.
3. On the left, choose the user account on which you'd like to block certain websites.
4. On the right, select the Enable parental controls checkbox and then click the Open Parental Controls button.
5. Enter your administrator password again. Choose the Web tab.
6. Under the Web tab, choose Try to limit access to adult websites and click the Customize button.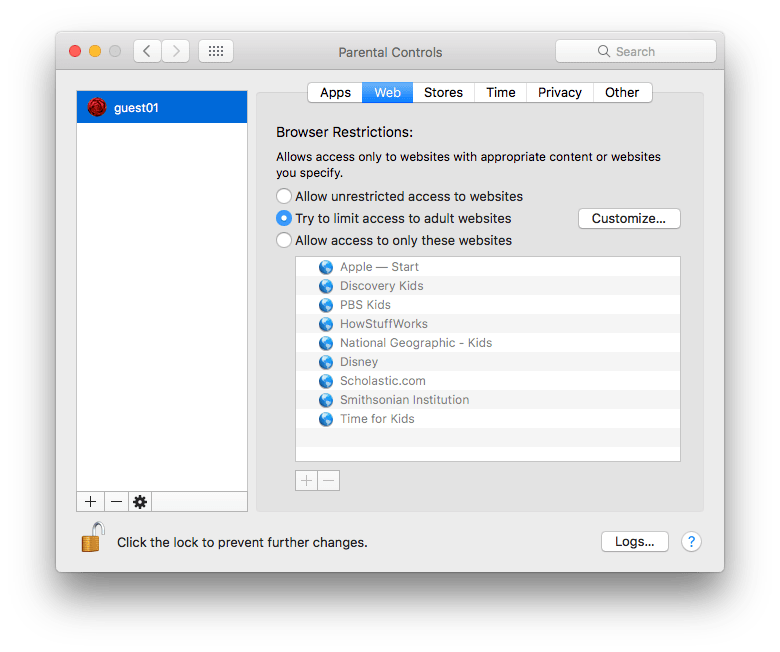 7. Add the specific sites that you want to block to the Never allow these websites list. Click OK.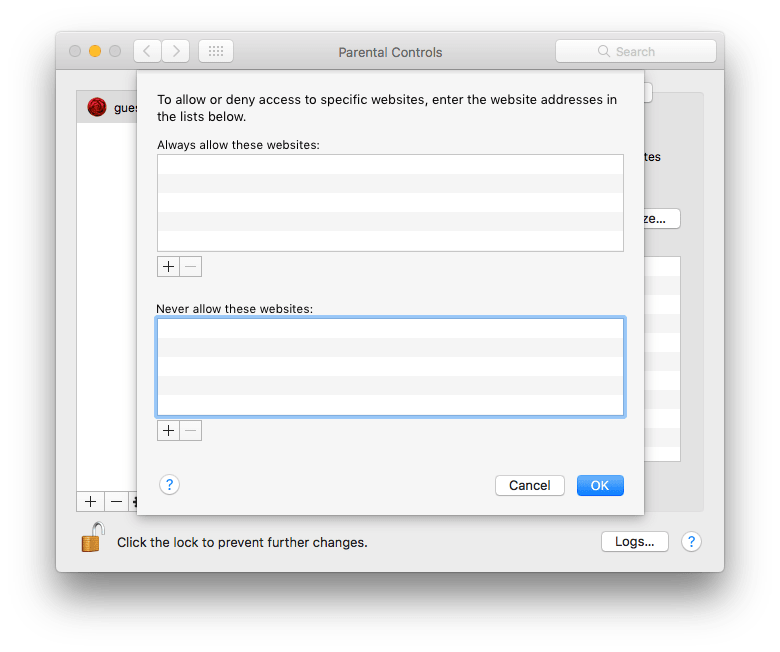 Method 4. How to block a website on Mac using Terminal
Applies to: All macOS versions
Can you block a website on a Mac without using Parental Controls, Screen Time or a site blocker app? The answer is yes. You can use Terminal, the terminal emulator included with macOS.
Terminal itself can't do the blocking. You need to use Terminal to edit the hosts file, an operating system file.
This method has some disadvantages. It's not that user-friendly. The process of adding sites to block can be time-consuming. The advantage is that it blocks websites on all browsers installed on a Mac computer, such as Safari, Google Chrome and Opera.
1. Open Finder on your Mac. Go to Applications > Utilities.
2. In the Utilities folder, double-click Terminal to open it.
3. Enter "sudo nano /etc/hosts". Press the Return key.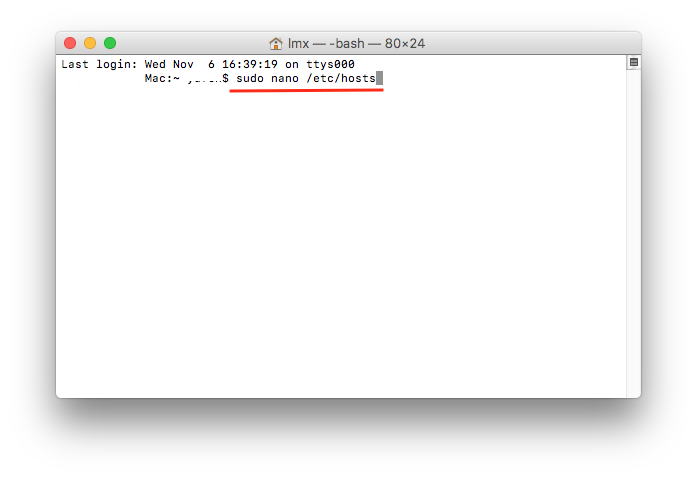 4. Enter your administrator password. Press the Return key.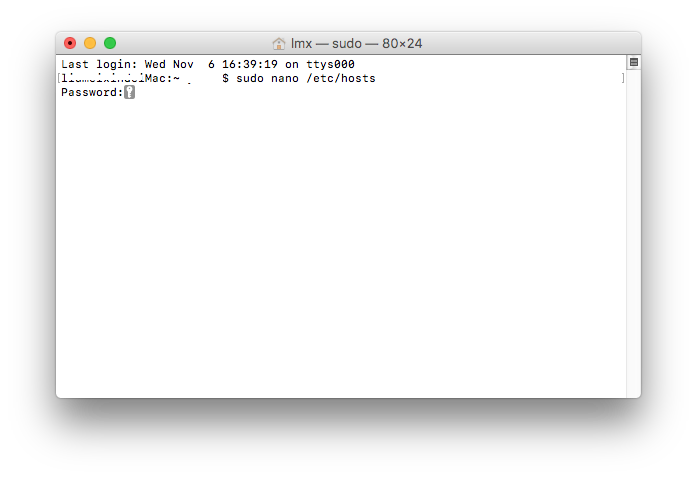 5. Use the Down Arrow key to go down. Now you can add a website to block. Suppose you want to block YouTube. In a new line, enter "127.0.0.1 youtube.com". In the next line, enter "127.0.0.1 www.youtube.com".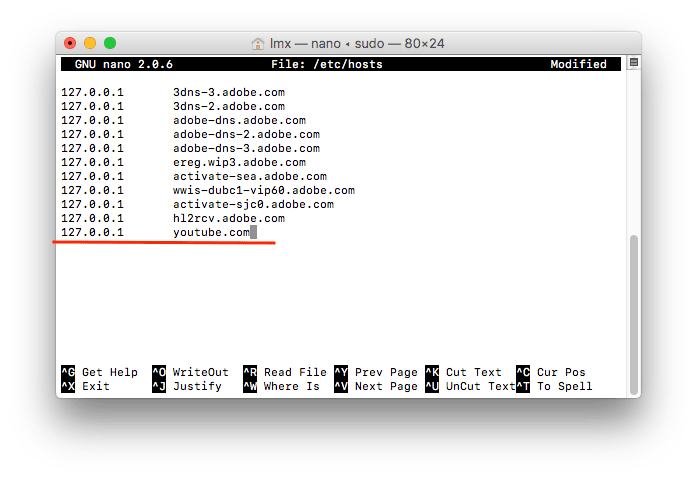 6. Continue adding other unwanted websites.
7. Once you finish adding, press Control-O and then press the Return key to save your editing.
8. Press Control-X to exit.
Note: If you block websites by editing the hosts file, the blocking can be bypassed by using a VPN. If your kid is tech-savvy, he or she may know how to get around blocked sites. And some users said this method does not work with certain websites on Safari.
How to unblock websites on Mac using Terminal? If you want to make a certain website accessible again, you can unblock the site. In Terminal, get the hosts file ready for editing. Insert a number sign # in front of the two lines that contains the site, or just delete the two lines.
Method 5. How to block a website on Mac using a browser extension
Applies to: All macOS versions
A browser extension is a small tool that you can add to your browser. Website blocking extensions allow users to easily restrict website access at the browser level.
Unlike Method 4, this method is easy and quick to use. But there are two disadvantages.
An extension only applies the blocking to the browser that it is running on. If there are multiple web browsers on your Mac, you need to install and set up a website blocking extension for each browser.
An extension can be easily removed from a browser. Therefore, one doesn't have to be tech-savvy to bypass the blocking.
Below is how to block a website on Chrome and Firefox on a Mac with an extension.
1. Go to the Chrome Web Store or addons.mozilla.org and add an extension called BlockSite to your Chrome or Firefox.
2. Click the extension's icon in the toolbar of your browser and then click the gear icon to go to settings.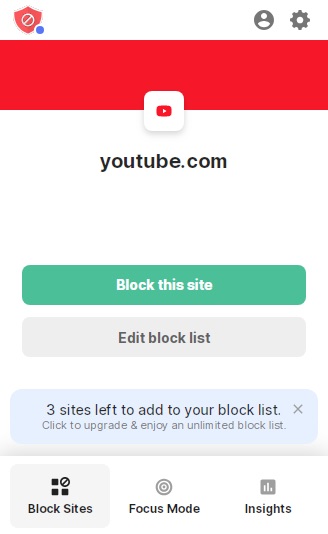 3. In the Block Sites section, click Add to Block List. Enter the websites that you want to block. Click the plus icon. Click Done.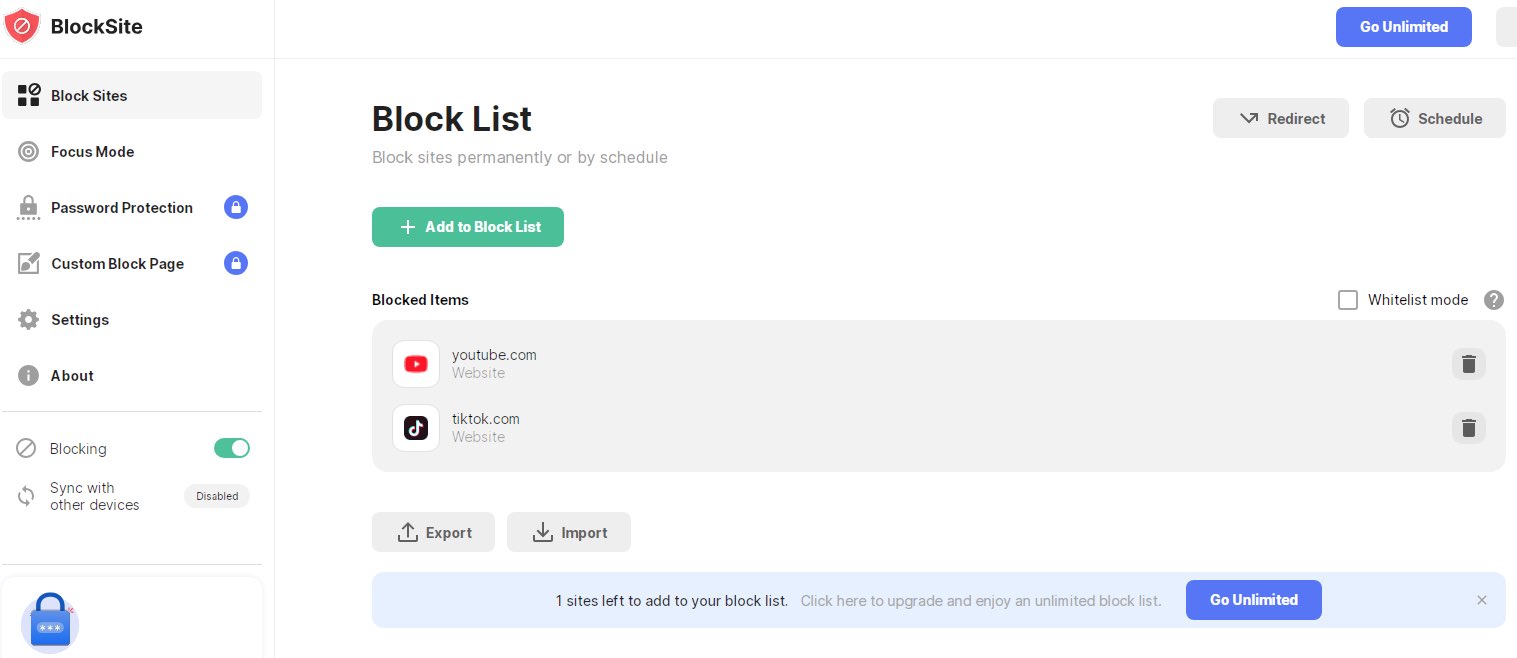 Now the added sites are blocked. To also apply the blocking to the incognito browsing mode (Chrome) or private browsing mode (Firefox), control-click the extension's icon in the toolbar, and choose Manage Extension. Click Details. Then select the option Allow in Incognito.
Apple's Safari browser is the primary browser of most Mac users. You will also want to install a website blocking extension in Safari. But there is only one extension available. It's called "about:blank". It's a rather basic website blocking tool. You can get it from the Mac App Store.
Conclusion
Stopping access to porn sites, gambling sites, inappropriate sites and other bad websites can help make the Internet a safer place, especially for children. Limiting access to YouTube, Facebook, Roblox and other distracting websites can help avoid distractions and reduce screen time. This article talks about how to block websites on Mac on Safari, Chrome and other web browsers in different ways, with or without Parental Controls or Screen Time. I hope it helps.