What's the first thing you do when you wake up? We all know the answer. You pick up your phone and check messages and maybe check Instagram notifications. Nowadays, Social media plays a very important role in our lives. According to some research reports, we spend an average of two hours a day on these platforms sharing, tweeting, and updating posts. We are sacrificing our mental health, our physical health, and wasting our time for social media.
Are you looking for ways to block social media on computer? This article will tell you how to block social media on computer.
The Best APP & Websites Blocker for Mac
Block websites with one password
Block apps with one password
Block social media content
Set a schedule
Easy to use and hard to bypass
Capture photos with incorrect password
Use little or no CPU

Free Download
Reasons for Blocking Social Media on Computer
Top 10 Popular Social Media:
1. Facebook
2. YouTube
3. WhatsApp
4. Messenger
5. Instagram
6. WeChat
7. Kuaishou
8. TikTok
9. Telegram
10. Qzone
I believe you should have heard of or used these social media apps or websites. These social media bring much benefit to our lives. We can share the beauty of life with others, keep in touch with our friends, and our talents can be appreciated and recognized on social media. But on the other hand, social media also has a negative impact on our lives:
1. Our kids have poor self-control and always addicted to social media for a long time, which seriously affects their interest in learning. In addition, the information on social media is mixed, which may have a negative impact on the mental health of kids.
2. Not just kids, we often spend too much time on social media. When you pick up your phone and prepare to swipe some videos for a while, two hours have passed before you realize it. Being addicted to the virtual online world will also make us ignore our loved ones around us.
3. Some companies also need to block social media during working hours to ensure work efficiency.
#1. How to Block Social Media Apps on Mac Computer with AppCrypt
AppCrypt is a simple and convenient app for encrypting apps and blocking websites. It has many useful functions: password protection, custom block list, set white list, schedule blocking… Block any Social media Apps and websites with one click. I think AppCrypt is the best choice for Mac computer.
1. Download AppCrypt and install it.

Free Download
2. Set a password as instructed.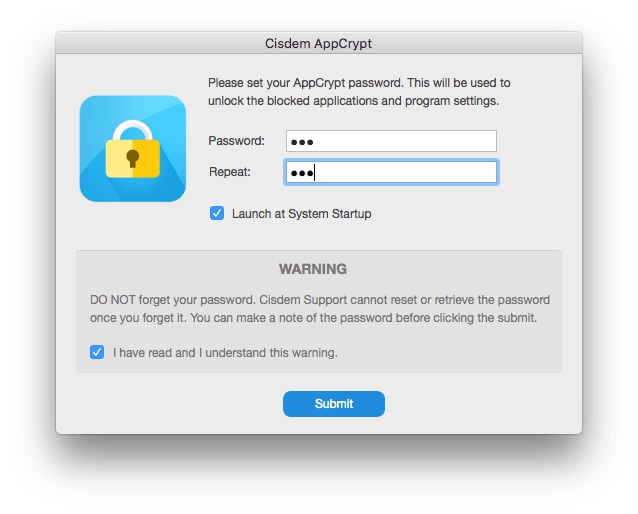 3. Click its icon at the Desktop and choose Open Main Window. Enter the password.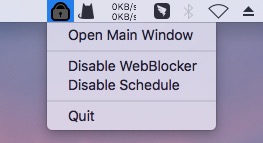 4. Click App Lock tab of the main window. Choose the social media apps you want to block. Click Open.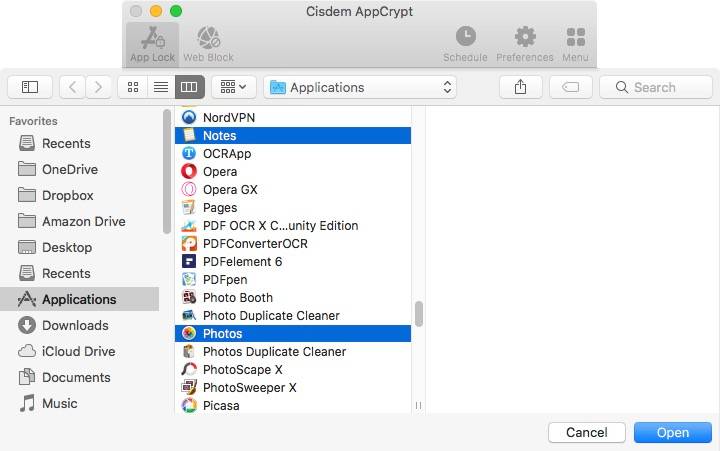 5. Now the app has been encrypt by AppCrypt. You can only unlock it with the password. To unlock the app, you can click Remove App icon at the main window.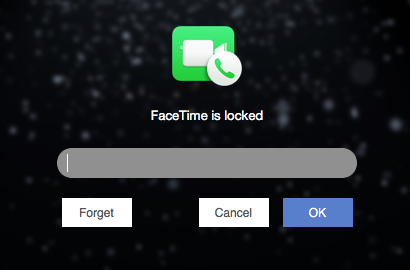 Tips 1: AppCrypt will capture a photo, record the app name and record failed reason immediately every time someone enter a wrong password.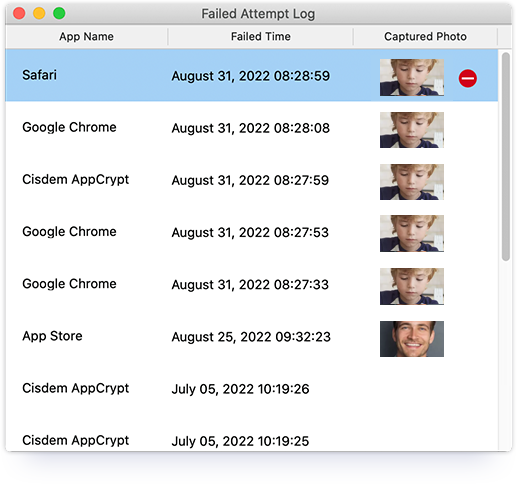 Tips 2: If you don't want to block social media on Mac computer completely, just want to set time limit on them, or only allow to access them at certain times, you can use the schedule feature. Select an app and click the clock icon that appears. Turn on Custom Schedule and add a schedule.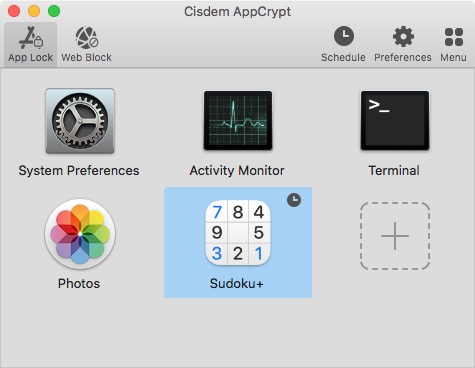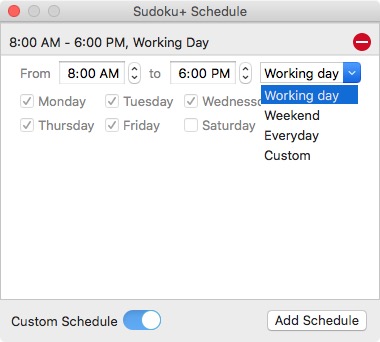 #2. How to Block Social Media Apps on Windows Computer with Family Safety
Family Safety is a built-in application on Windows computers for parents to manage screen time and set app time limits. If you are using Windows computer, and your child is addicted to social media constantly, you can create a dedicated account for your child and block these apps on your child's account.
1. Click the Windows icon on Desktop.
2. Select Settings.
3. Select Accounts. Then click Family & other users from the pop-up window.
4. Click Add a family member. If your child already has a Microsoft account, you can enter their email address. Otherwise click on Create one for a child.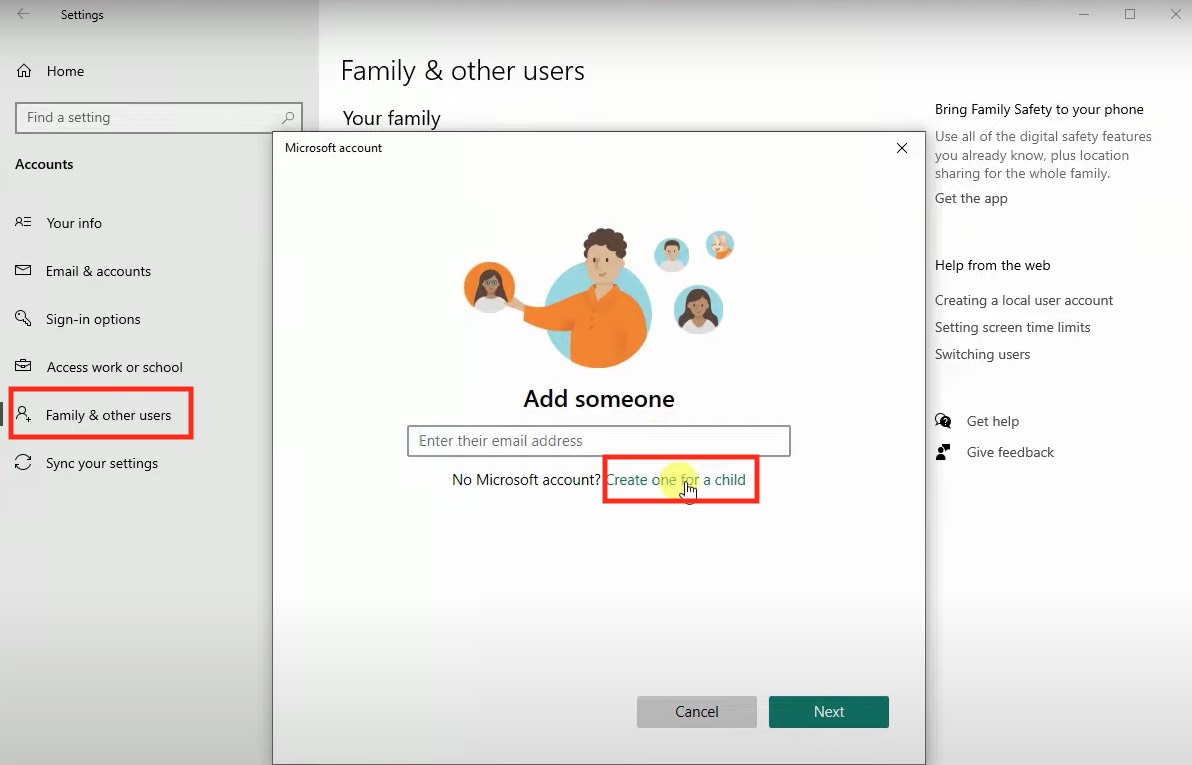 5. Create your child's email address and set a password.
6. Enter child's name and surname. (Here you don't have to enter exact name)
7. Fill in child's birth information then hit next.
8. Back to family & other users window, you can see that we successfully create new child's accounts. To manage child's account settings, click on Manage family settings online.
9. Sign in with your own Microsoft account on the Microsoft online page.
10. Under your child's account, select Activity. Click Apps and game limits. Then turn on the Time limits toggle switch.
11. Select the social media app you want to block and turn on the toggle switch on the right side.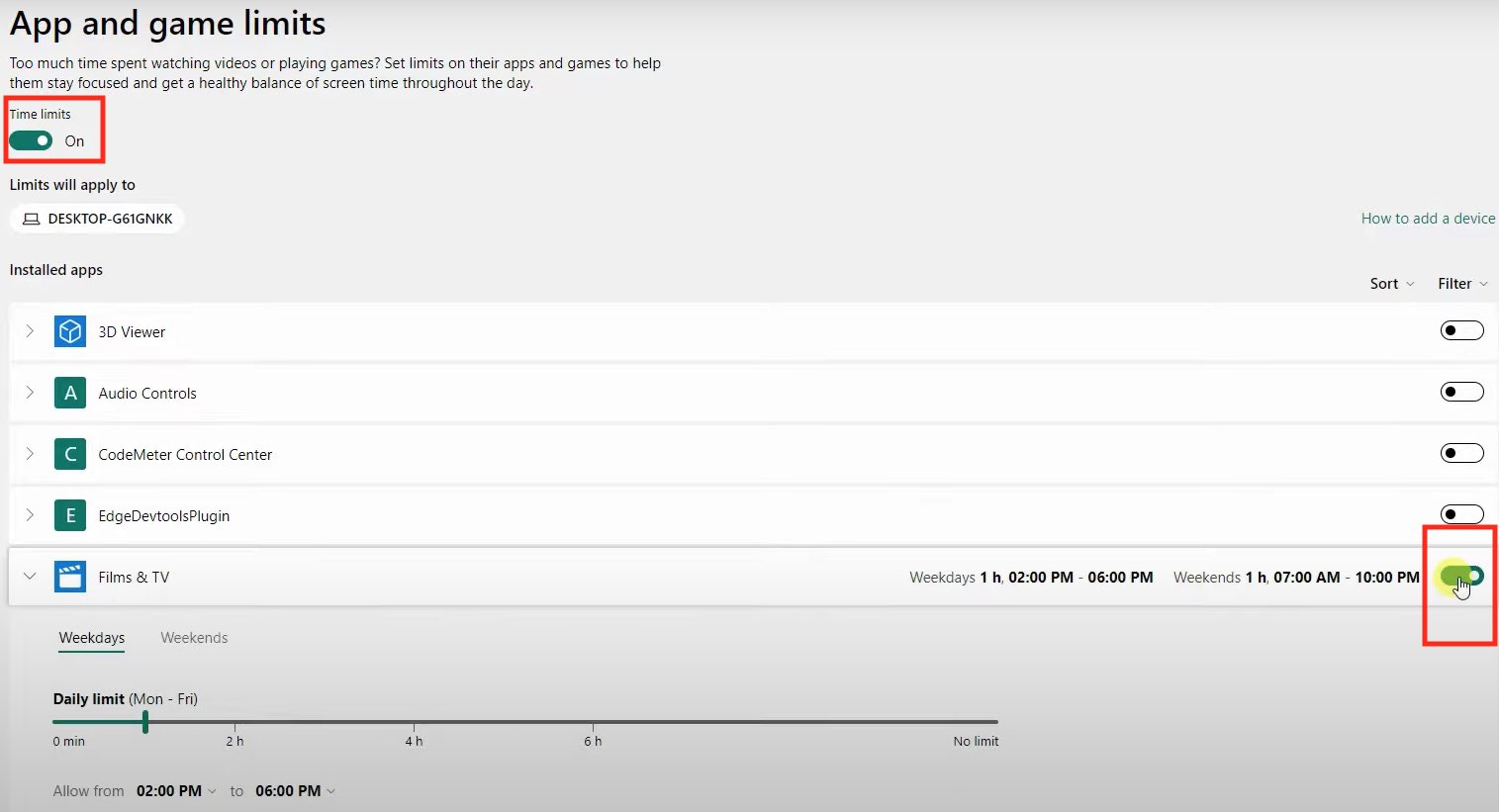 12. You can use the slide to set the amount of time the member can use the app.
#3. How to Block Social Media Sites on Mac Computer with AppCrypt
1. Down load AppCrypt and install it. Set the password and open the main window. (Cisdem AppCrypt user guild)

Free Download
2. Click Web Block button of the main window. Add https://www.youtube.com/ or other social media URL to block list.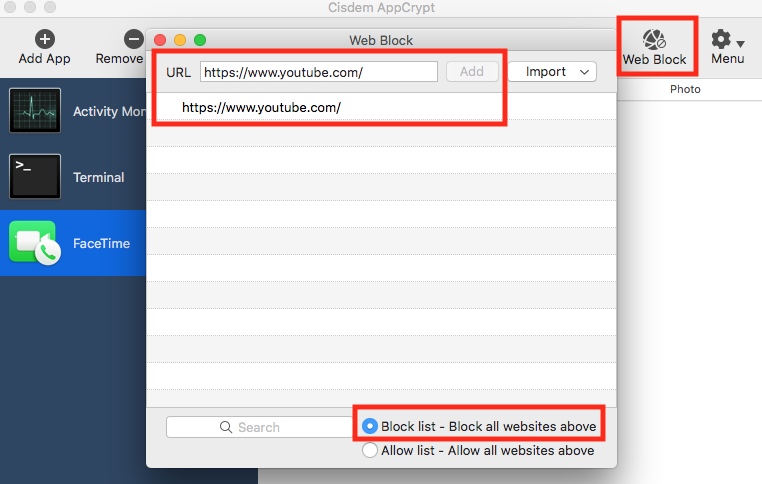 3. Also you can click import of the web block window to import the present Social Sites list. You can right click the lists to remove them.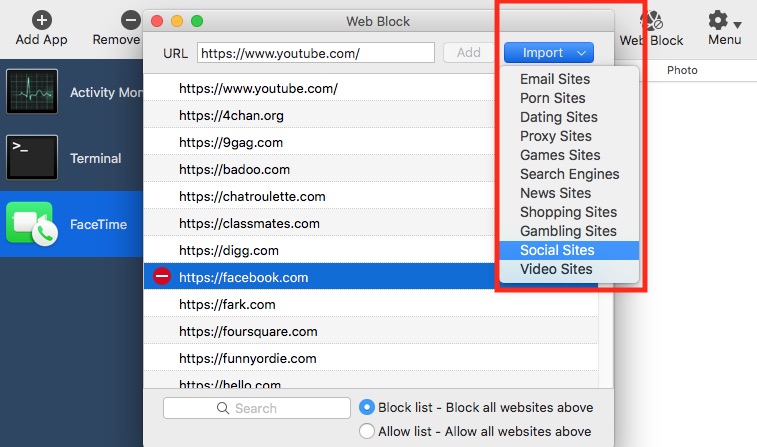 4. A window will pop up next time you access to these social media sites. Without the password, no one could bypass it.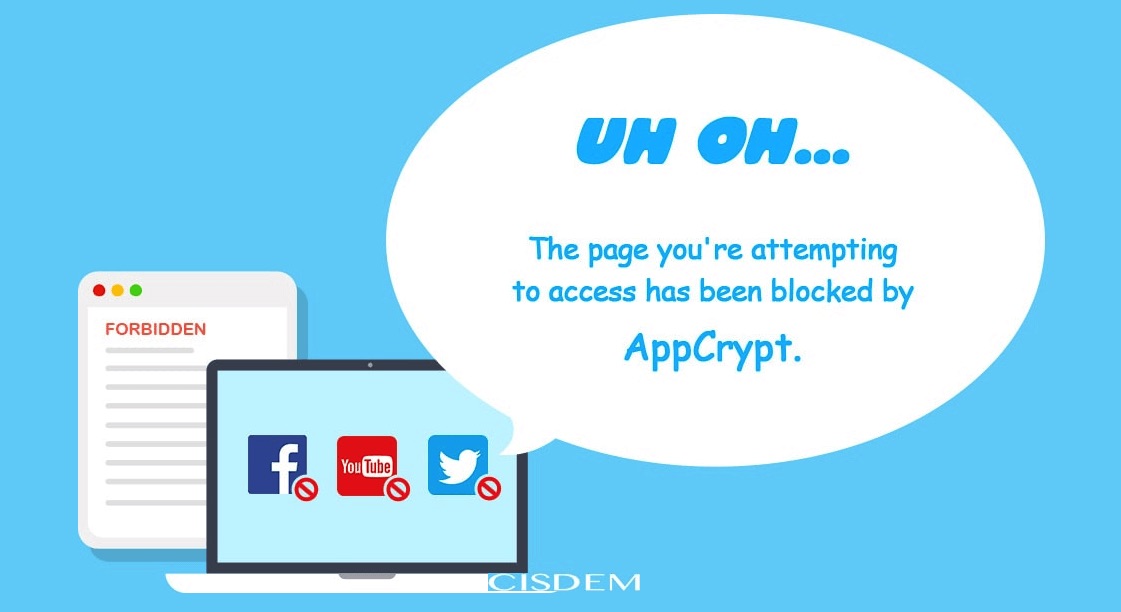 #4. How to Block Social Media Sites on Windows Computer with Hosts File
Hosts File is a text file that maps hostnames to IP addresses. The original name is HOSTS.TXT. Hosts File can be opened with tools such as Notepad. We often use the Hosts File to map the domain name of some websites to a wrong IP address, to achieve the purpose of prohibiting access.
1. Tap the windows icon and search for Notepad.
2. click Notepad and select Run as administrator.
3. Click on File and choose Open.
Browse the following path: Local Disk(C) > Windows > System32 > drivers > etc. If you doesn't see anything after open the folder, you need to right click Text Documents button on the bottom, and select All Files from the drop down menu.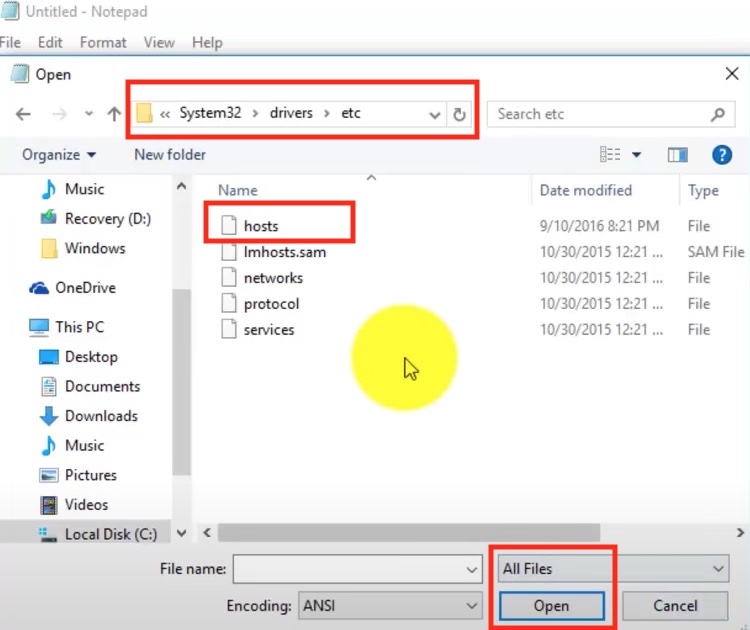 4. Double-click hosts file. On the very bottom of the text, create a space.
5. Enter 127.0.0.1, then input the social media websites URL. For example, if you want to block Facebook on your computer, input 127.0.0.1 www.facebook.com.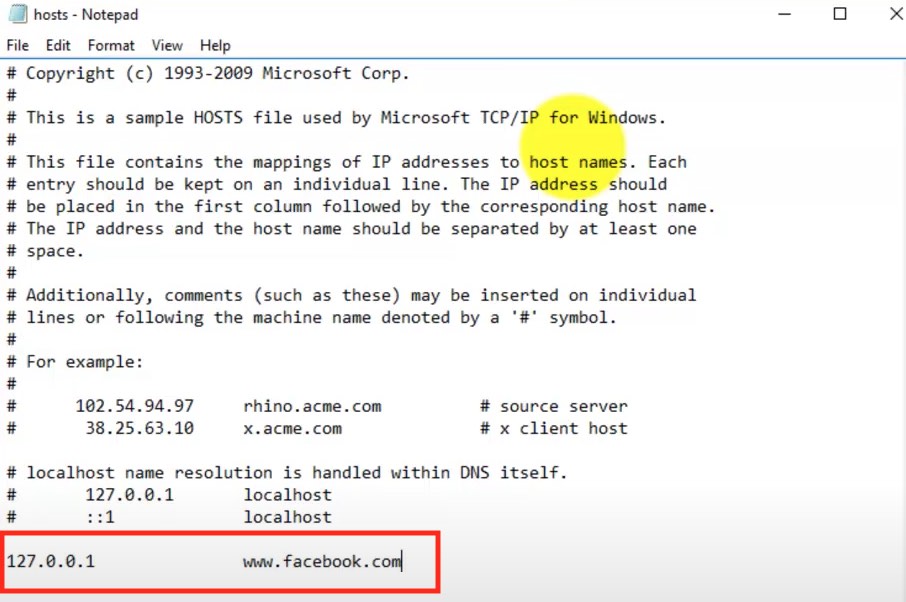 6. Click File then select Save. Now Facebook is blocked.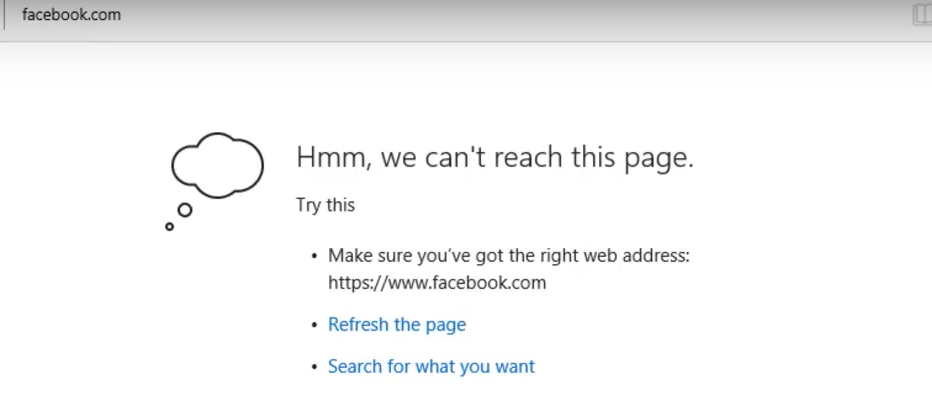 Tip: This method is a bit complicated, but the advantage is that you can't find the software that caused the inaccessible websites. The pop-up window only shows that you can't reach this page. So it is hard to bypass. If you want to change the settings, just go back to the Hosts File and delete the text you added.
#5. How to Block Social Media Sites on Computer Browser with Extensions
We can also use extension to block social media sites on computer browser. Here I will show you how to install BlockSite on Google Chrome. BlockSite is an extension, which can easily block any inappropriate website on your computer browser.
1. Open Google Chrome. Navigate to web store.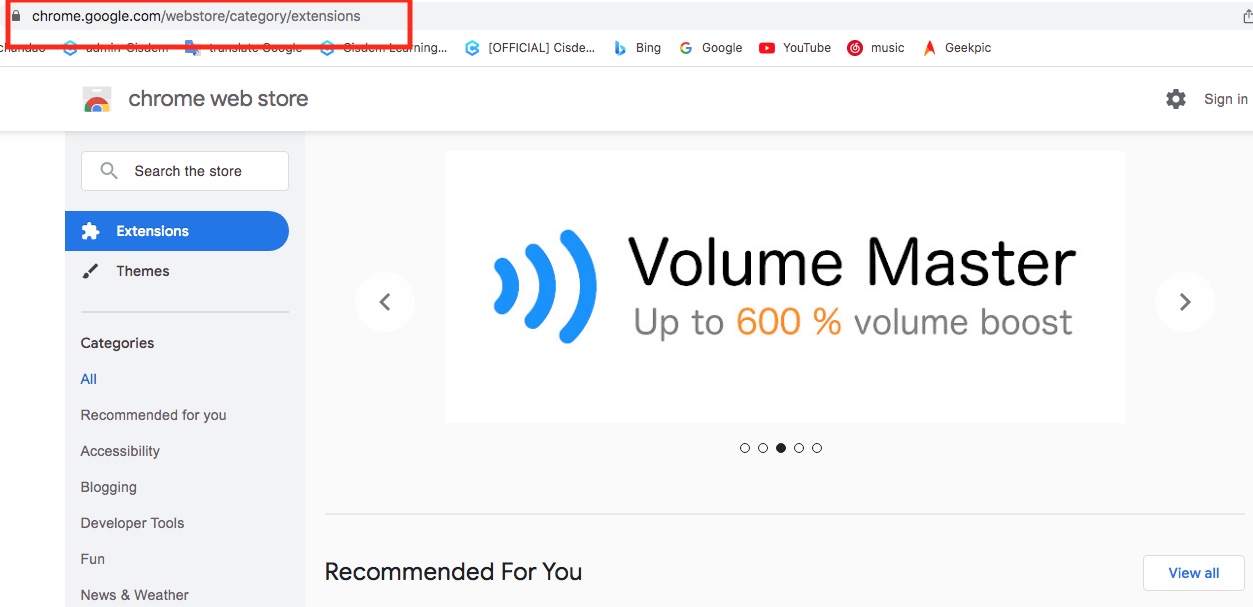 2. Type BlockSite in the search box. At the very top of the search results, click the extension called BlockSite-Block Websites & Stay Focused.

3. Left click on Add to Chrome. A little notification window will pop up that says "Add BlockSite: Block Websites & Stay Focused?" Hit Add extension.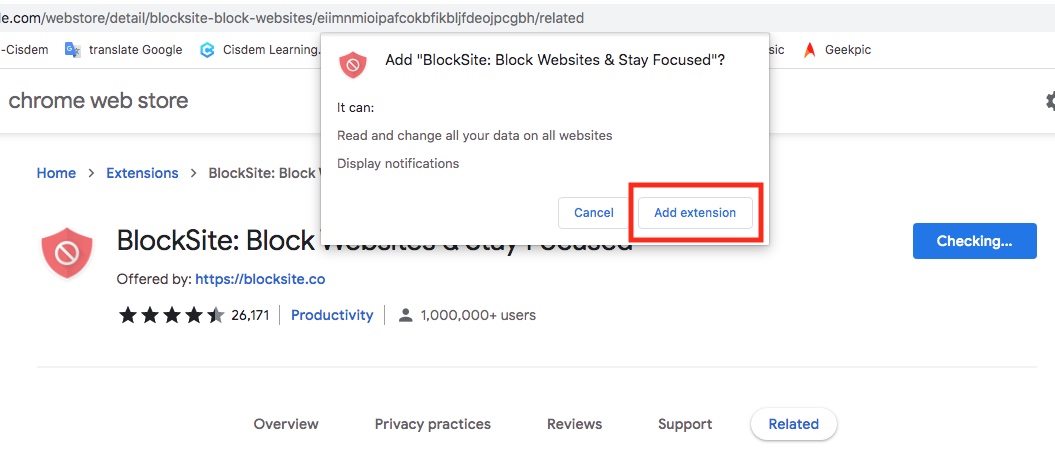 4. Open YouTube or any other social media websites you want to block. Right click anywhere of the website page. Choose BlockSite and select Block this site.

5. Now YouTube is blocked on Google Chrome. A window will pop up next time you access to this website.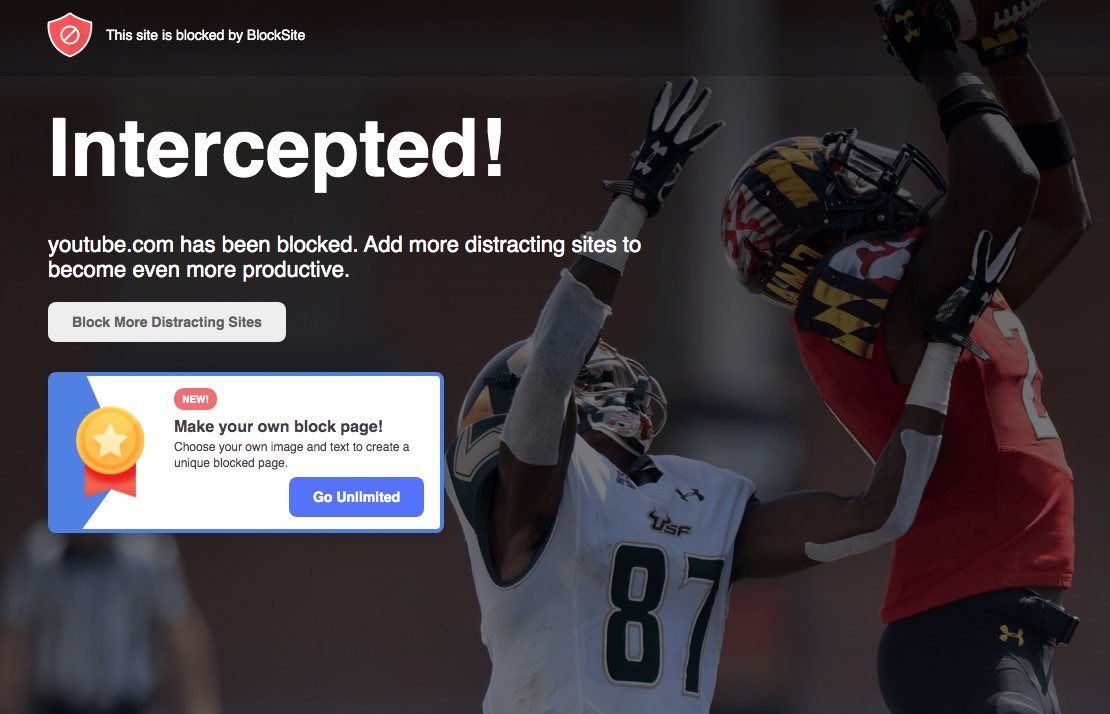 Tips 1: You can choose 3 days free trial at the first time you add this extension. But you can only block up to a maximum of 6 sites without paying.
Tips 2: You can also add this extension to other browsers such as Firefox, but the installation way maybe a little different.
#6. How to Block Social Media Sites on Computer Browser with Router
Router's built in firewall can also be used to block access to social media sites. The operation is not complicated, but need to know the administrator's account, password, as well as the IP address of the router.
1. Identify the router URL. You can check the backside of the router to find the URL like http://192.168.1.1 or http://router.asus.com.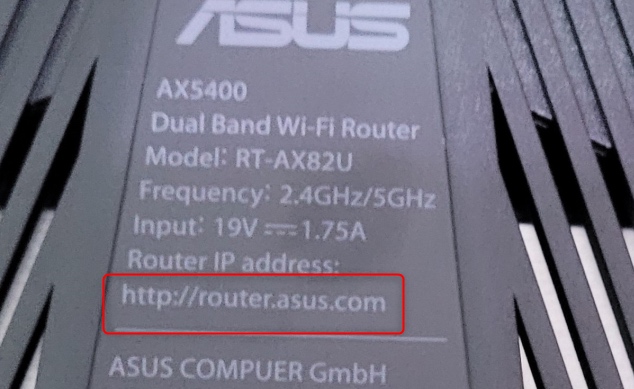 2. Access the router and login.
3. Click Firewall, then find URL Filter. Enter www.twitter.com or other social media URL in the box. Then save the setting.
4. Now Twitter is blocked on your browser.
Tip: This method does not always work because most websites are encrypted.
Conclusion:
By blocking social media sites or apps on computer, you can control your child's online behavior and make sure he doesn't get distracted while doing his homework. You can also prevent yourself from indulging in social media and reducing productivity. Hope these 6 methods can help you.